PJ Tucker took home honors last year as the 2017-18 Kicks On Court Champ. In case you forgot, he wore a lot of heat.
In 2019, he most certainly defended his title.
When we talked to Tucker during the offseason last summer, he let us know more fire was on the way. Well, he was not lying.
"No matter where I'm at or what I'm doing my shoes have always been a reflection of my personality and how I feel. They've always been part of me and part of my life." – PJ Tucker
Profiling Tucker's Kicks On Court all season, we are happy to award Tucker the title as 2019 Kicks On Court Champion! See the tale of the tape below for all the shoes PJ wore both in-game and pre-game this year.
Game 6 of Second Round vs Warriors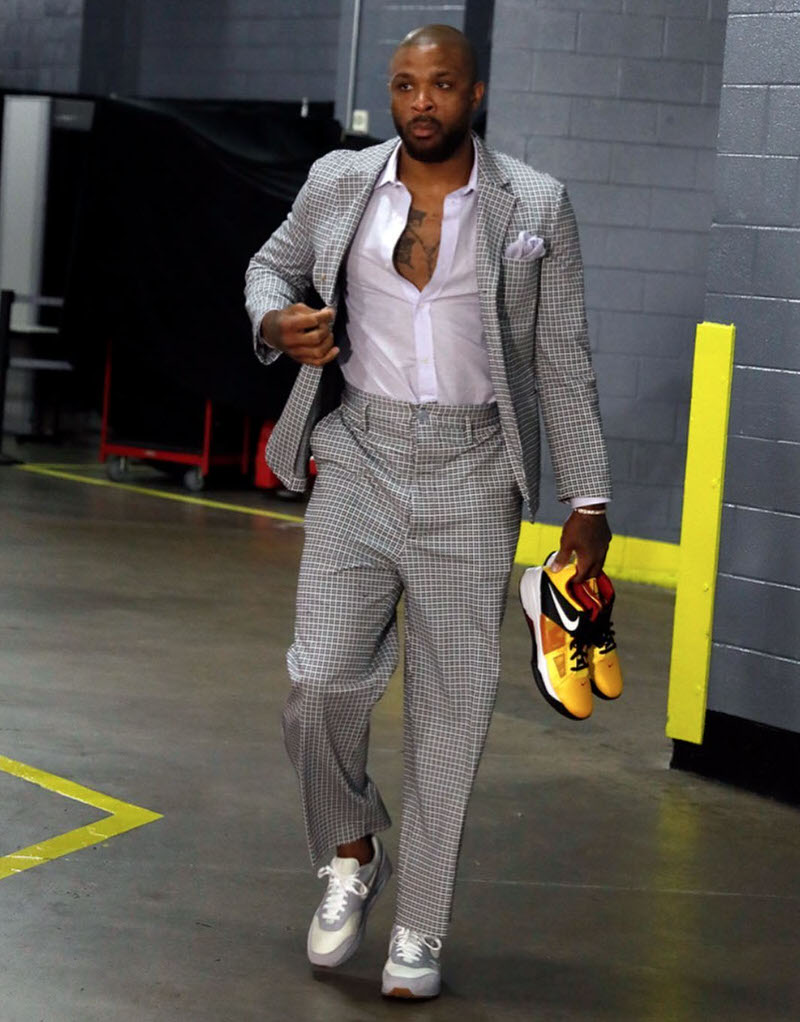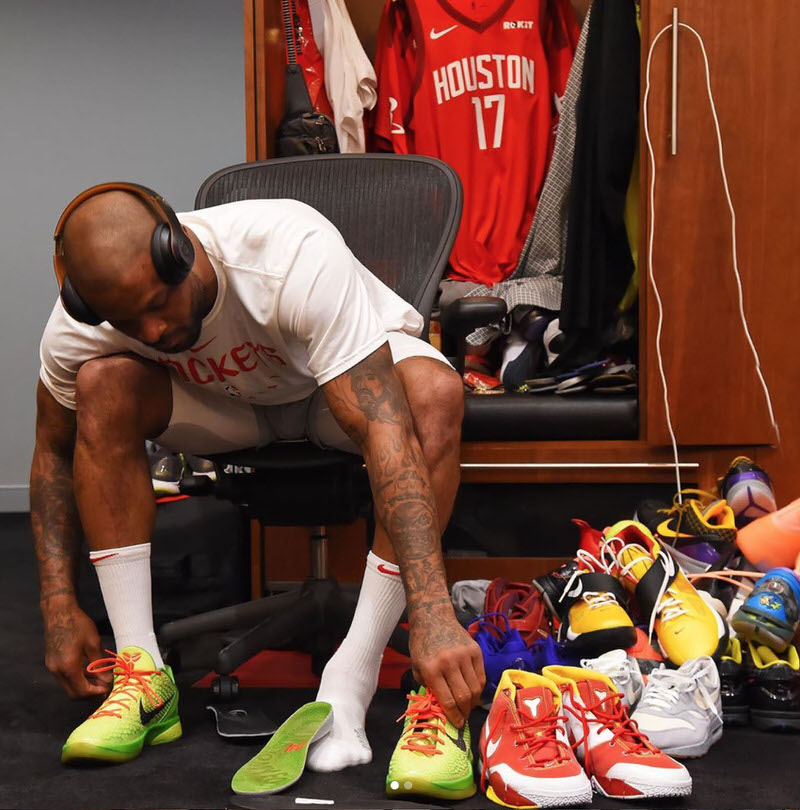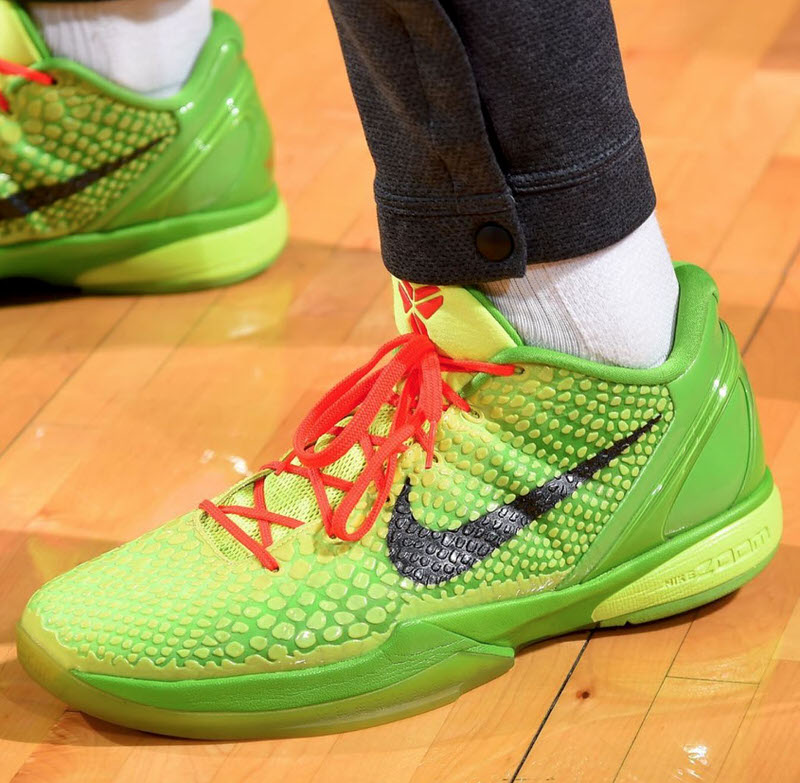 Game 5 of Second Round vs Warriors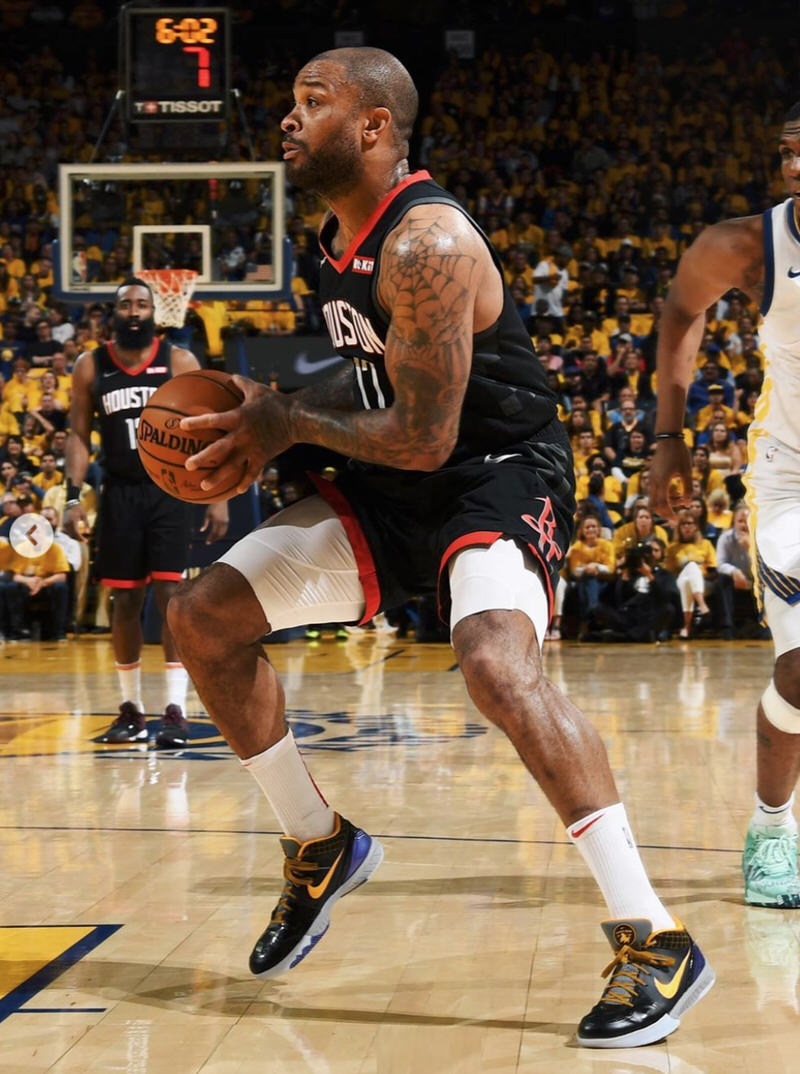 Game 4 of Second Round vs Warriors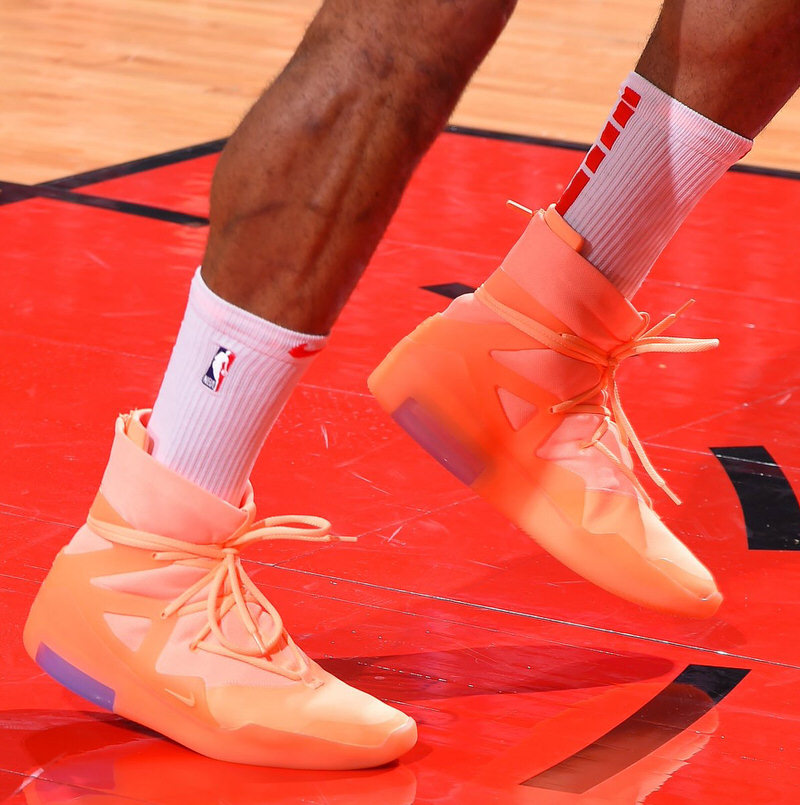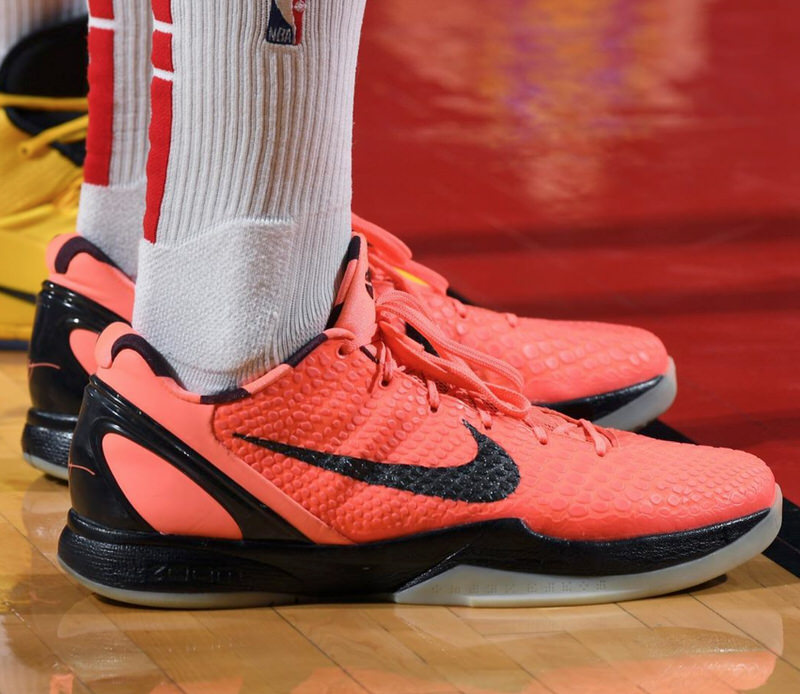 Game 3 of Second Round vs Warriors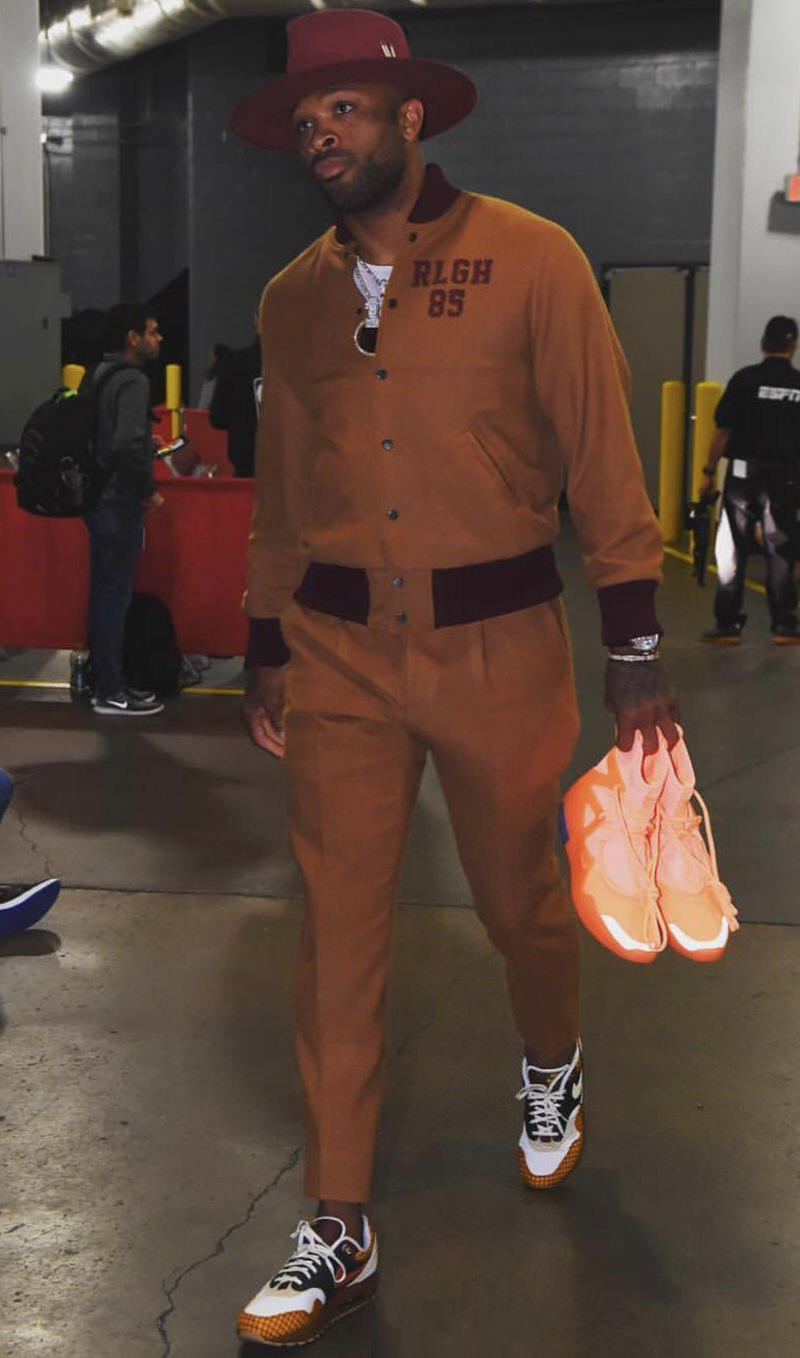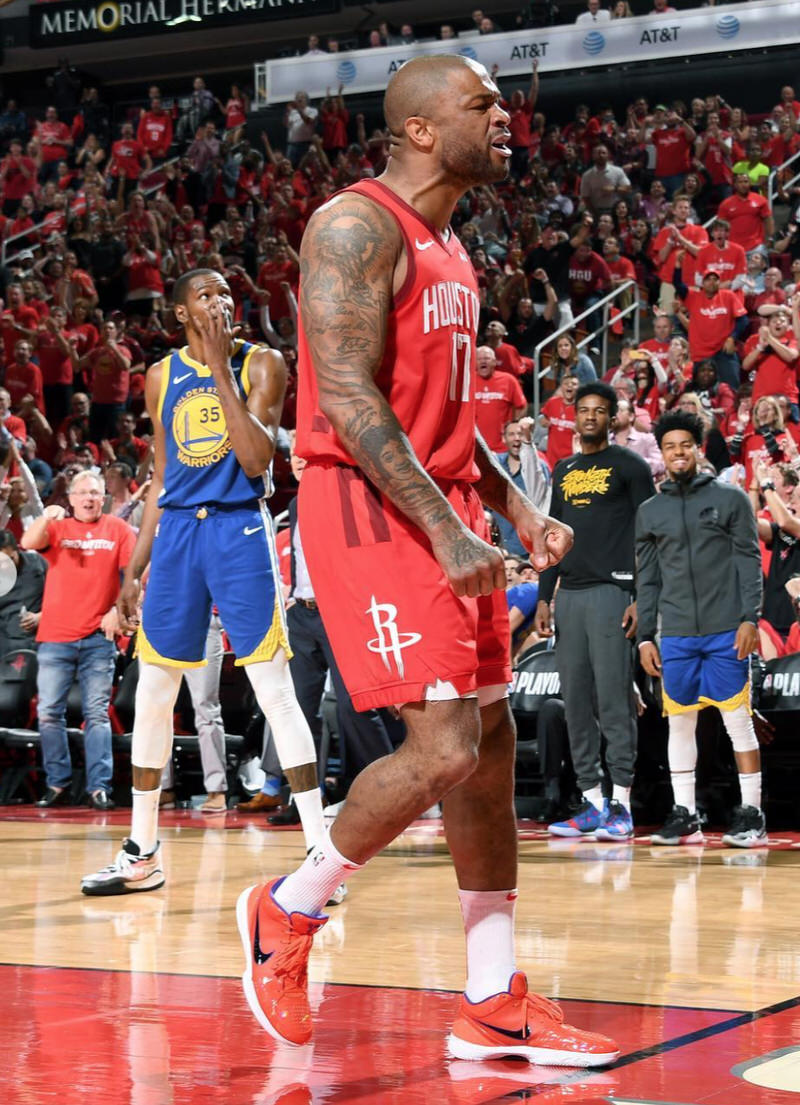 Game 2 of Second Round vs Warriors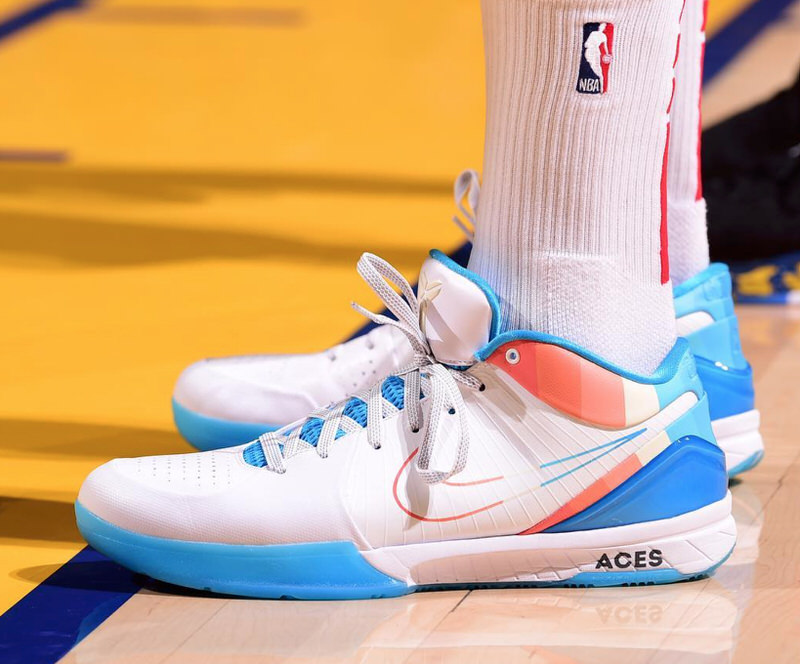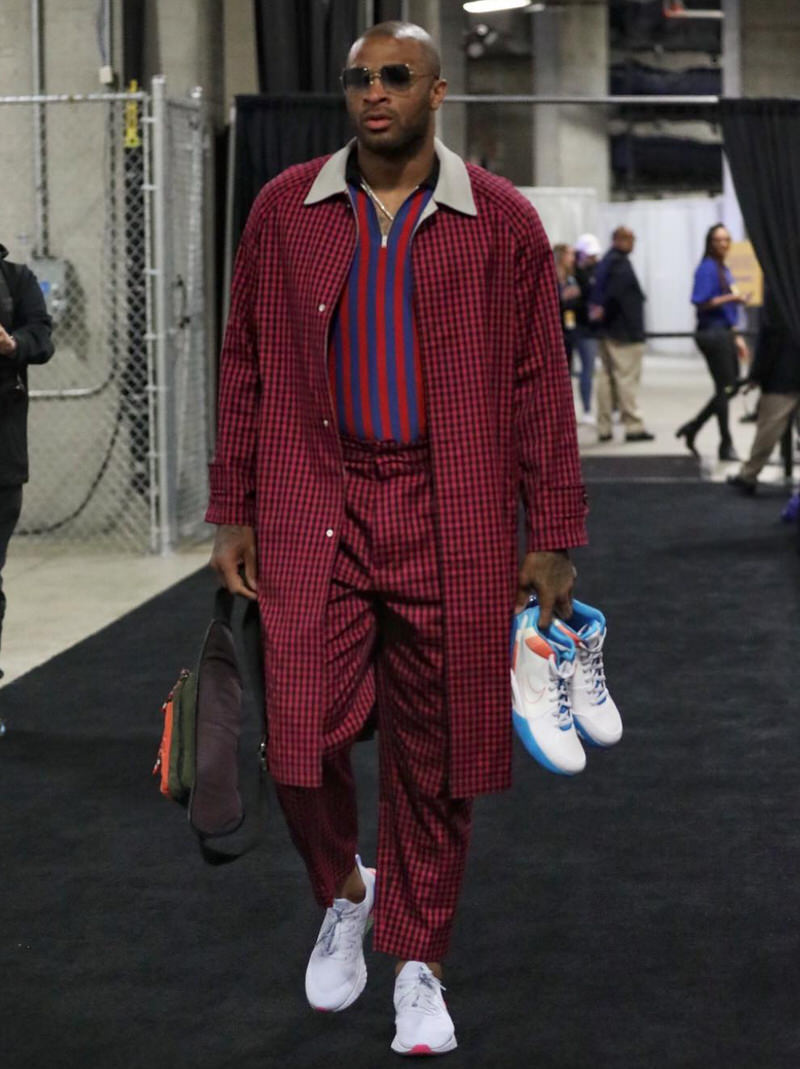 Game 1 of Second Round vs Warriors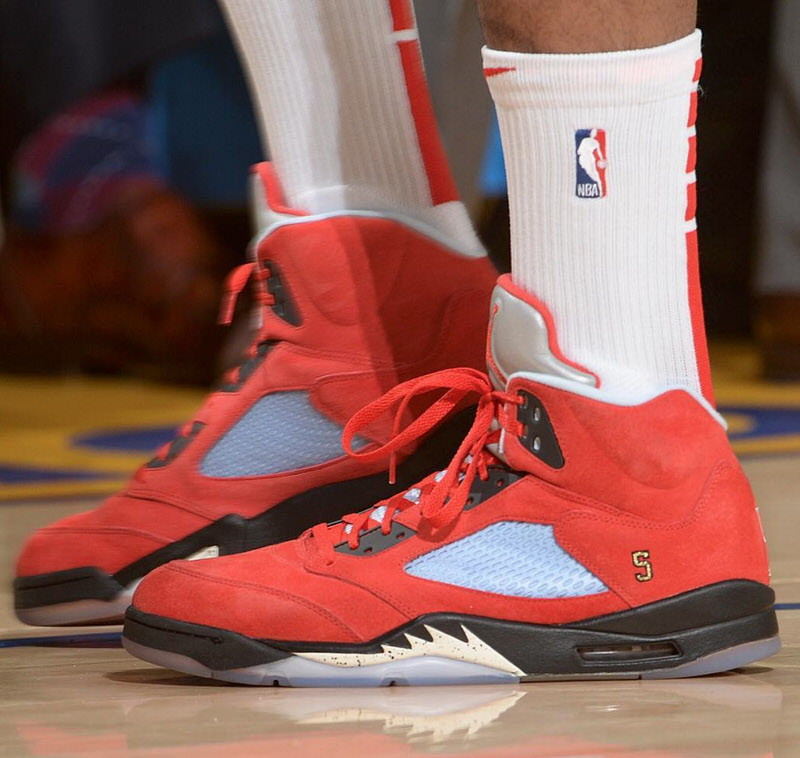 Game 5 of First Round vs Jazz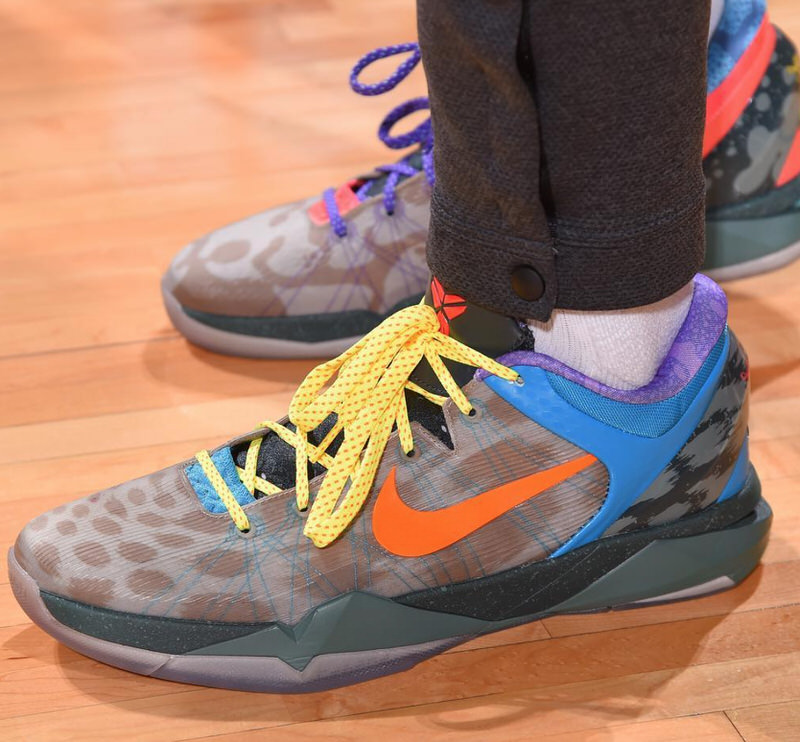 Game 4 of First Round vs Jazz
Game 3 of First Round vs Jazz
Game 2 of First Round vs Jazz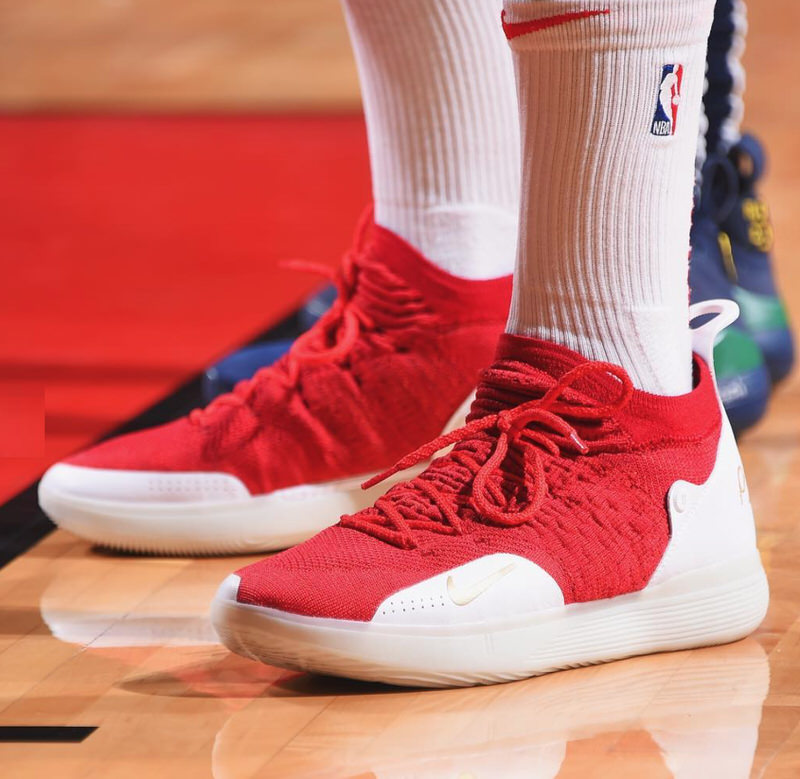 Game 1 of First Round vs Jazz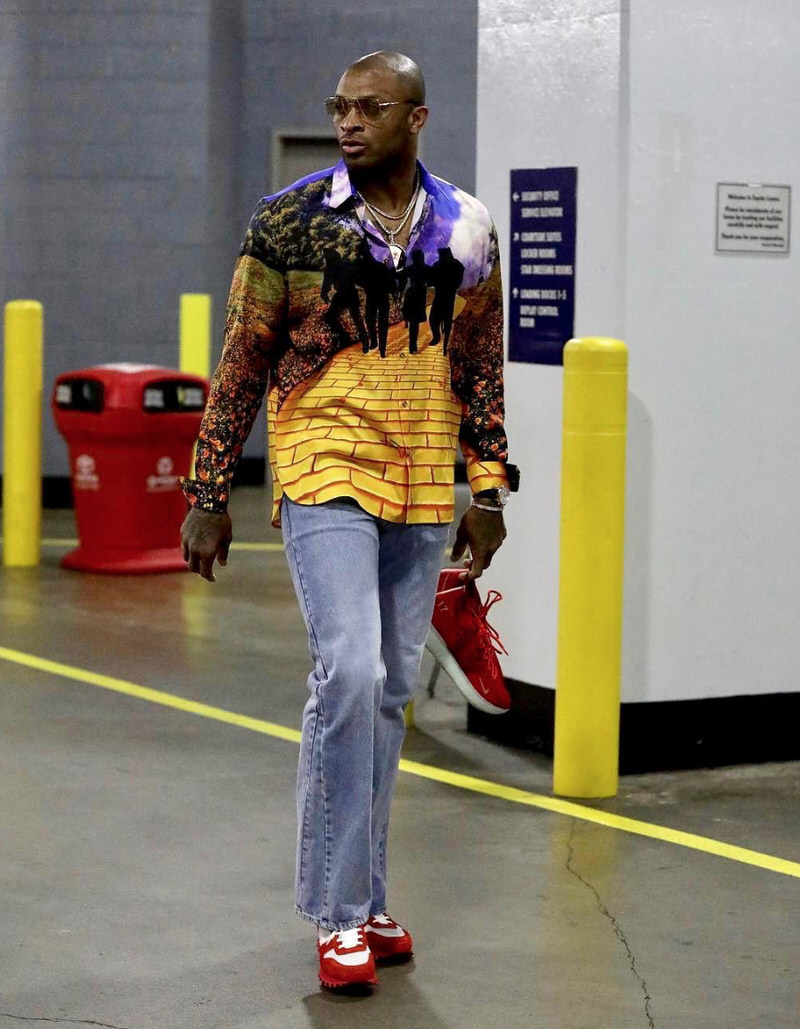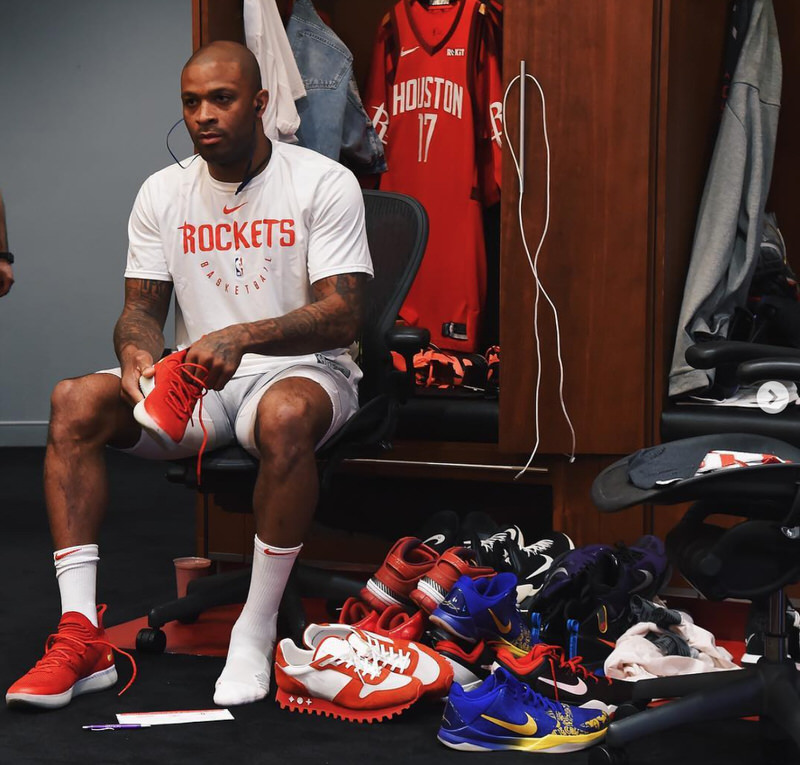 Game 82 vs Thunder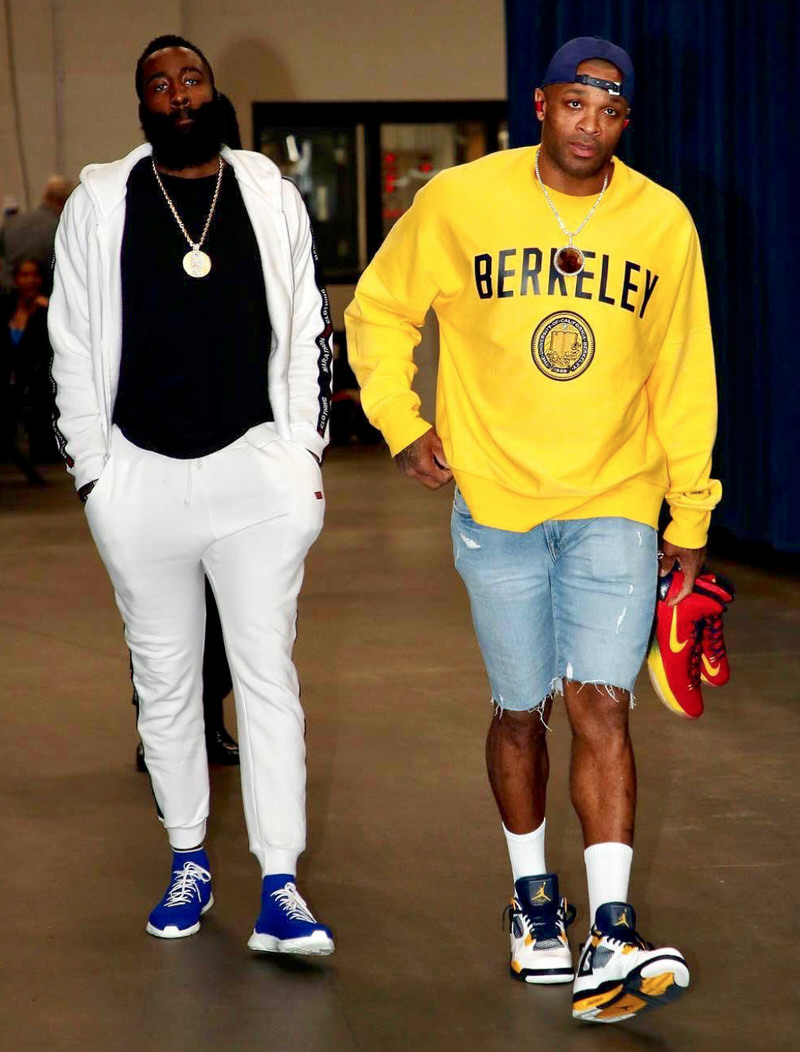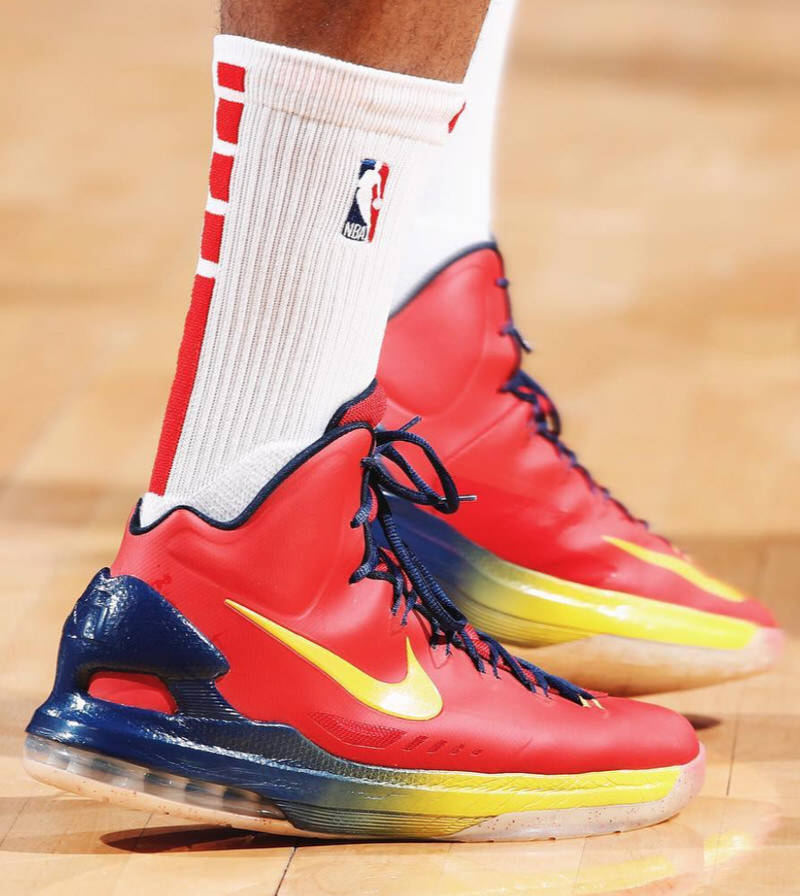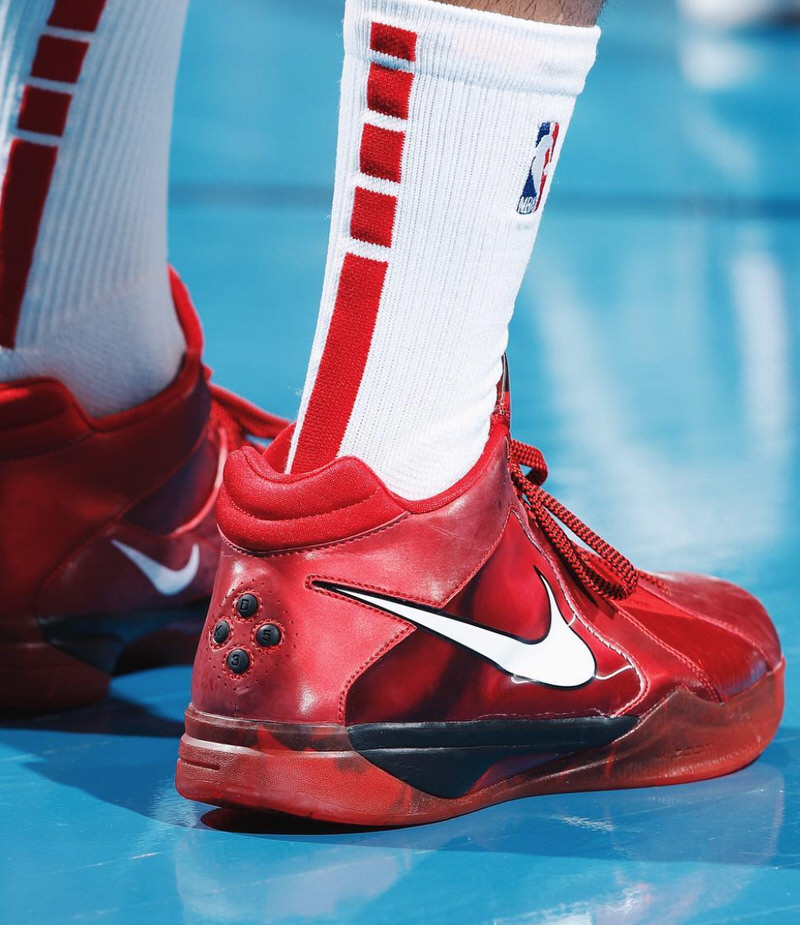 Game 81 vs Suns
Game 80 vs Knicks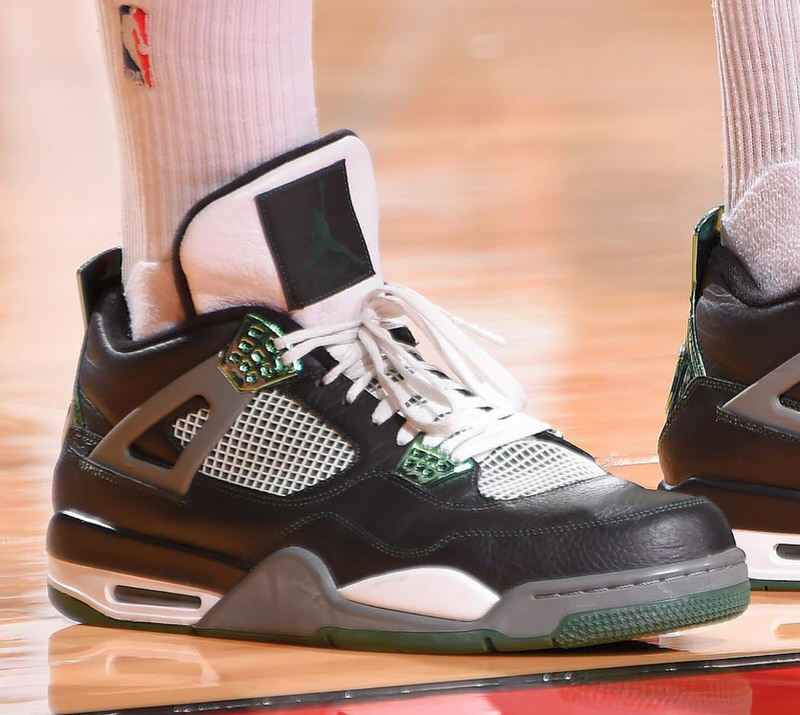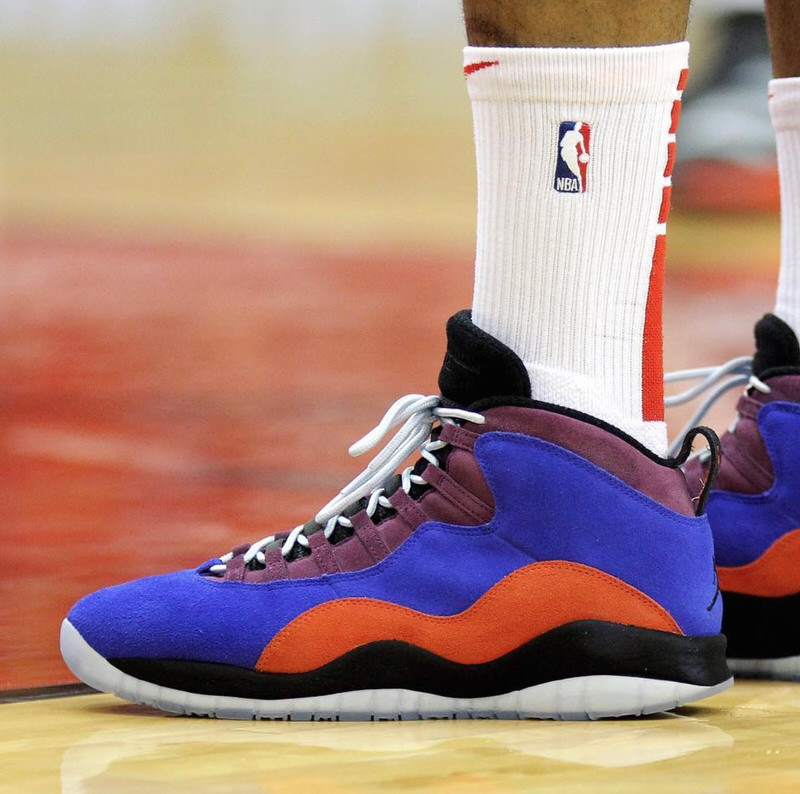 Game 79 vs Clippers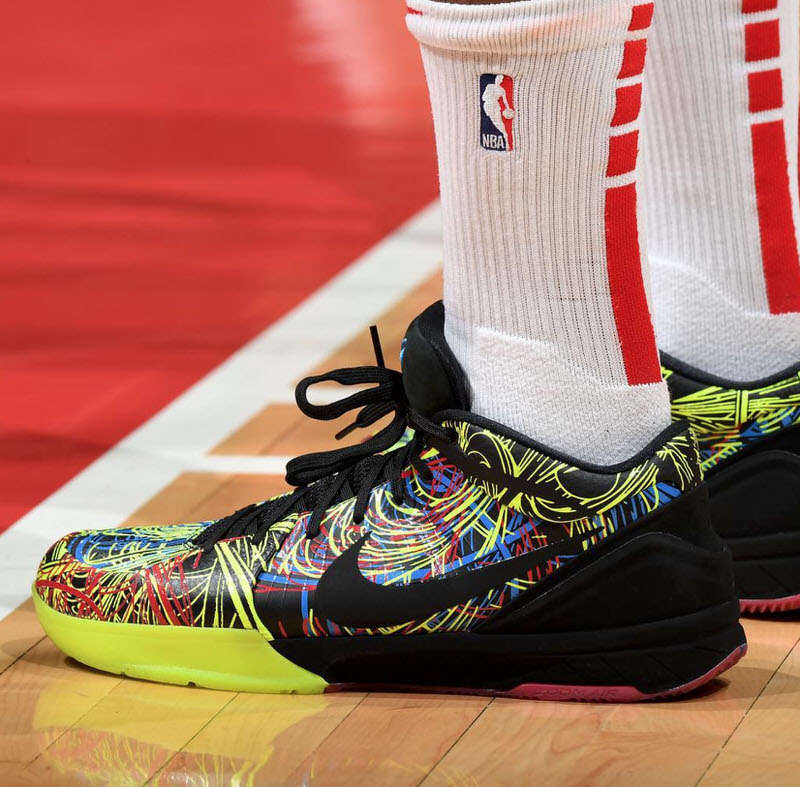 Game 78 vs Kings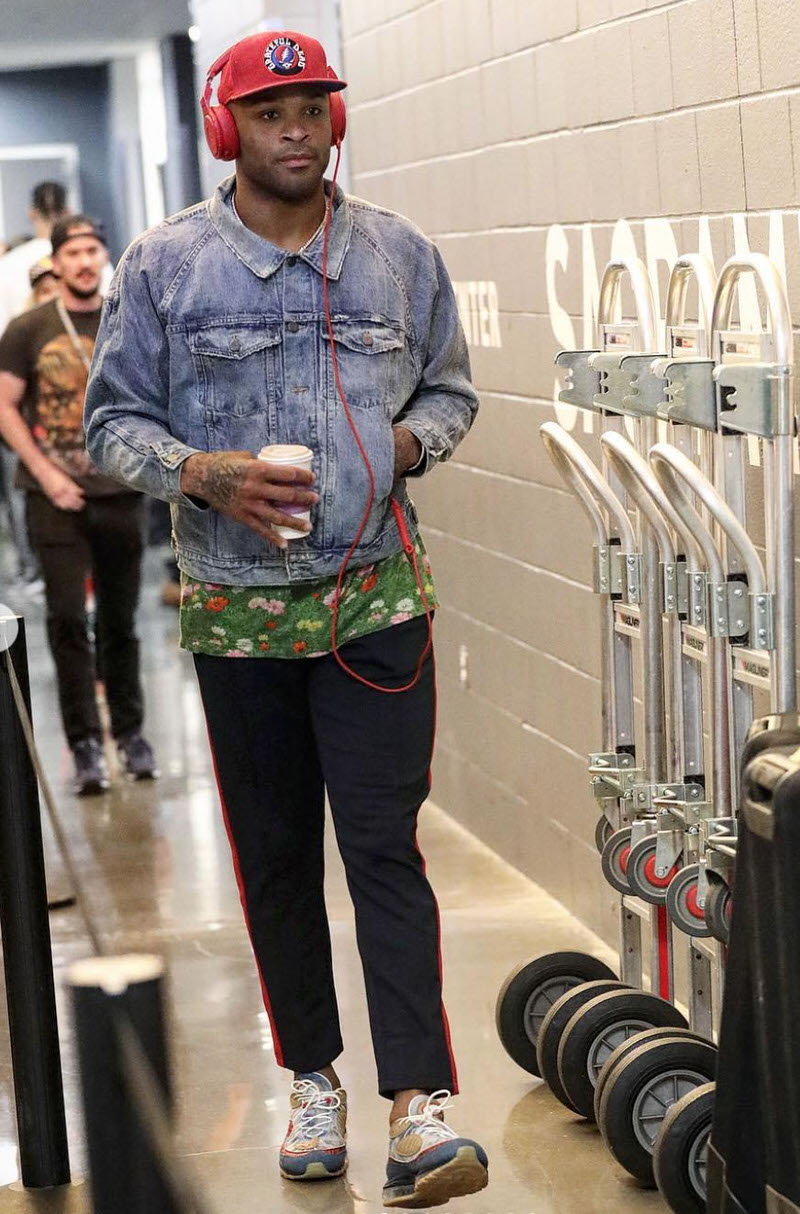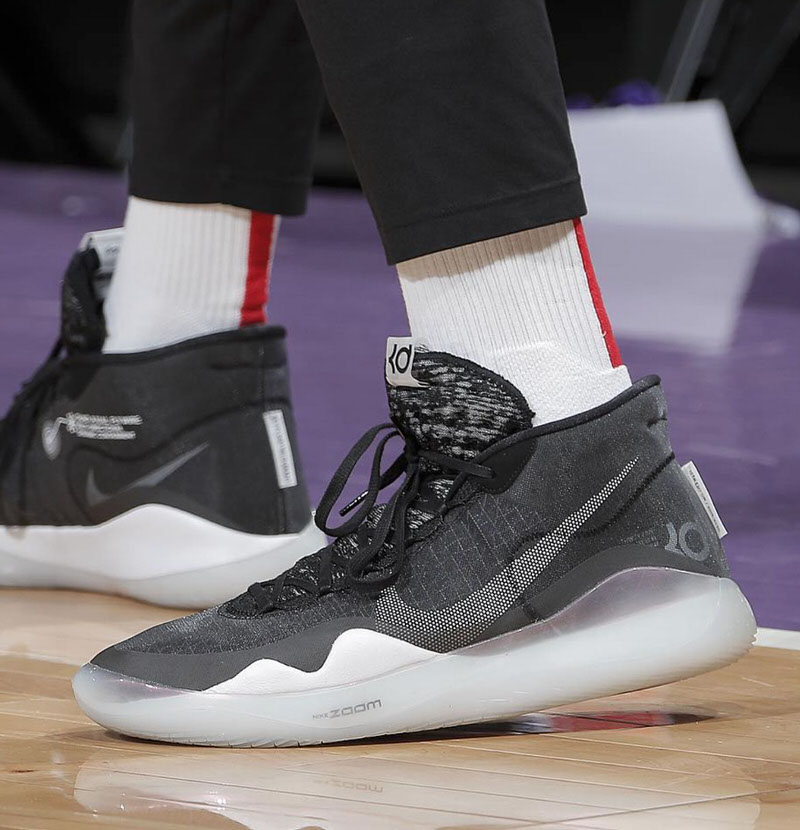 Game 77 vs Kings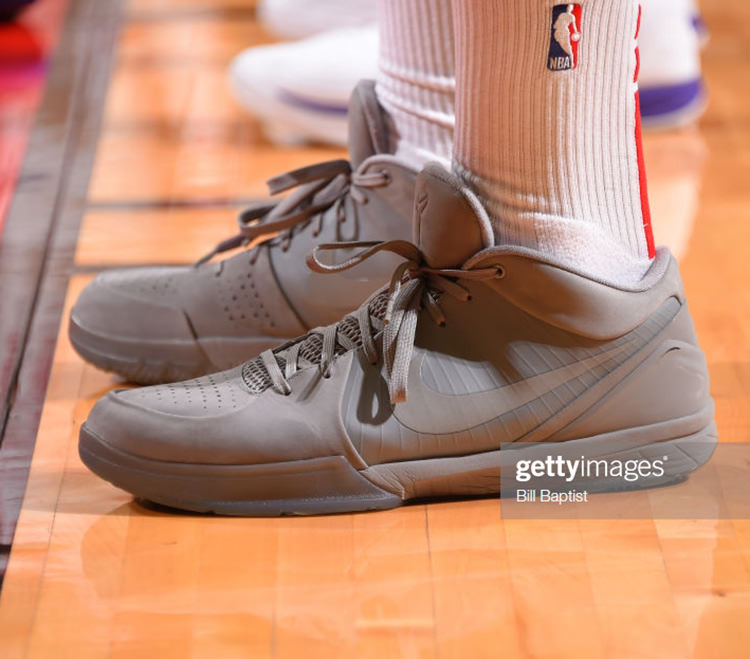 Game 76 vs Nuggets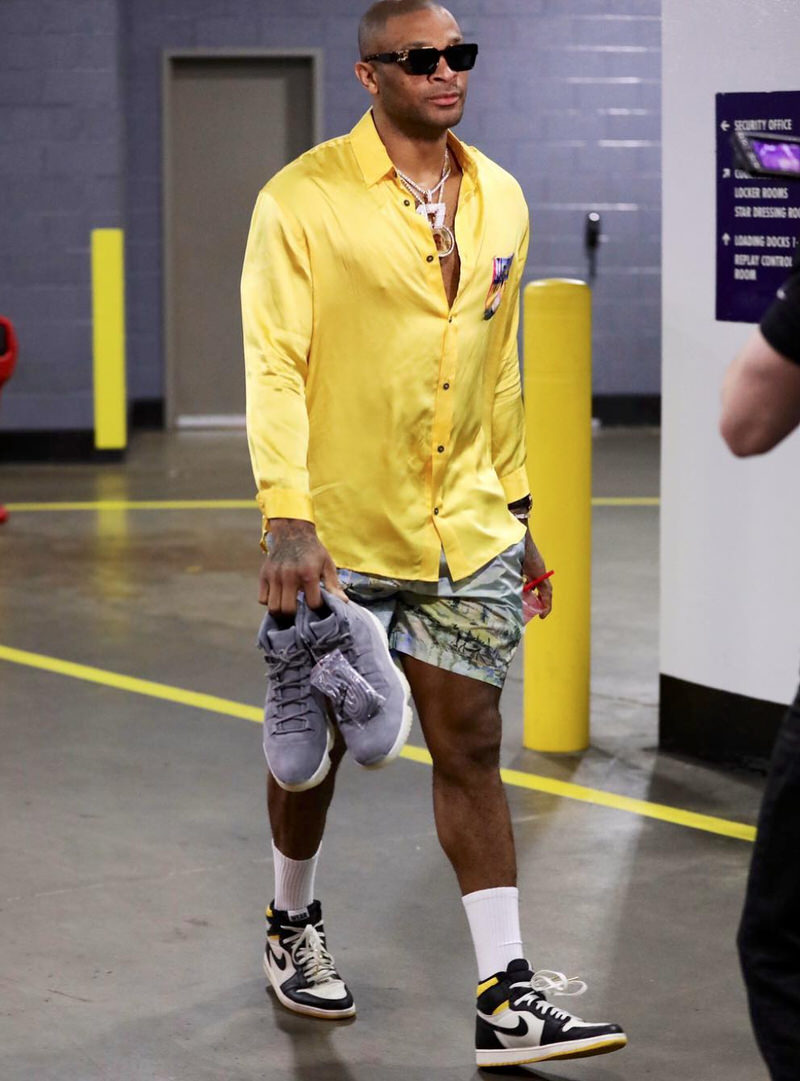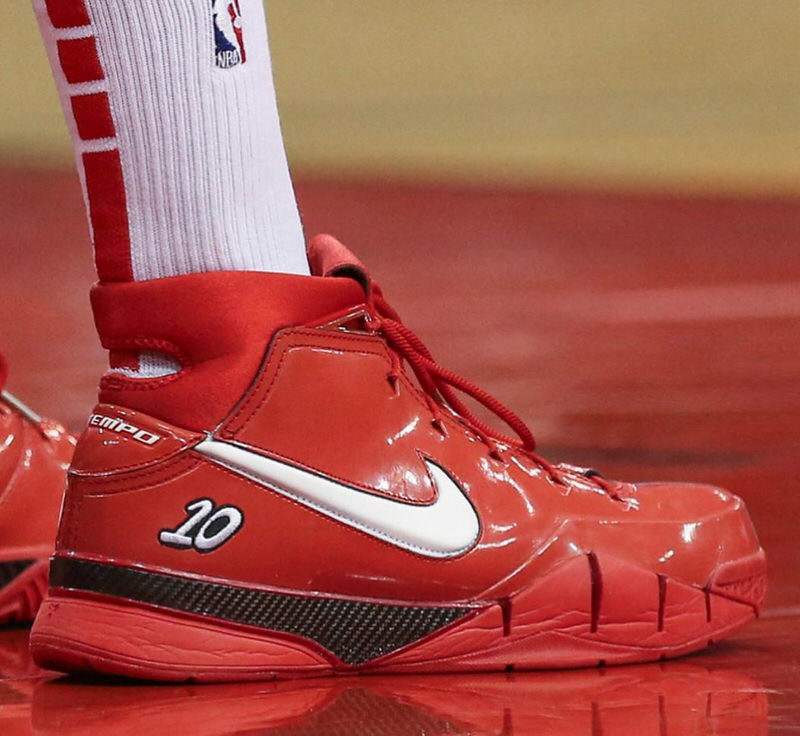 Game 75 vs Bucks
Game 74 vs Pelicans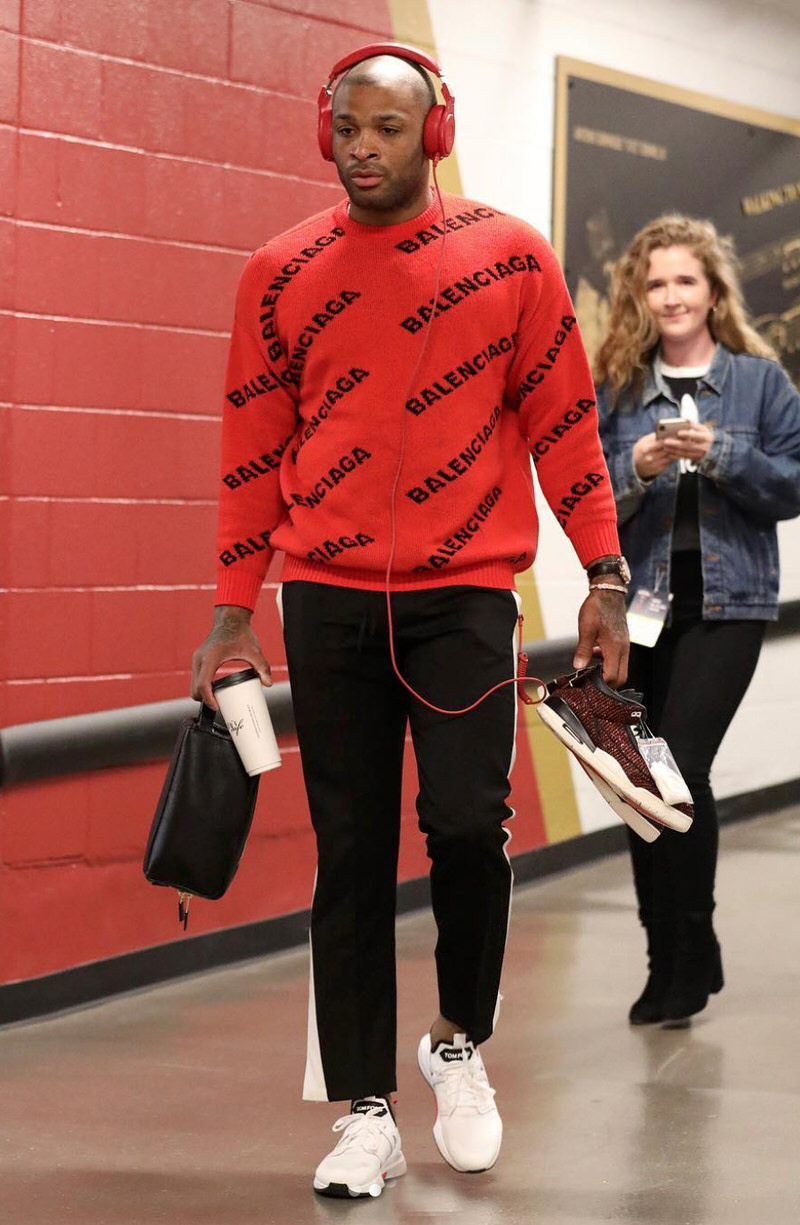 Game 73 vs Spurs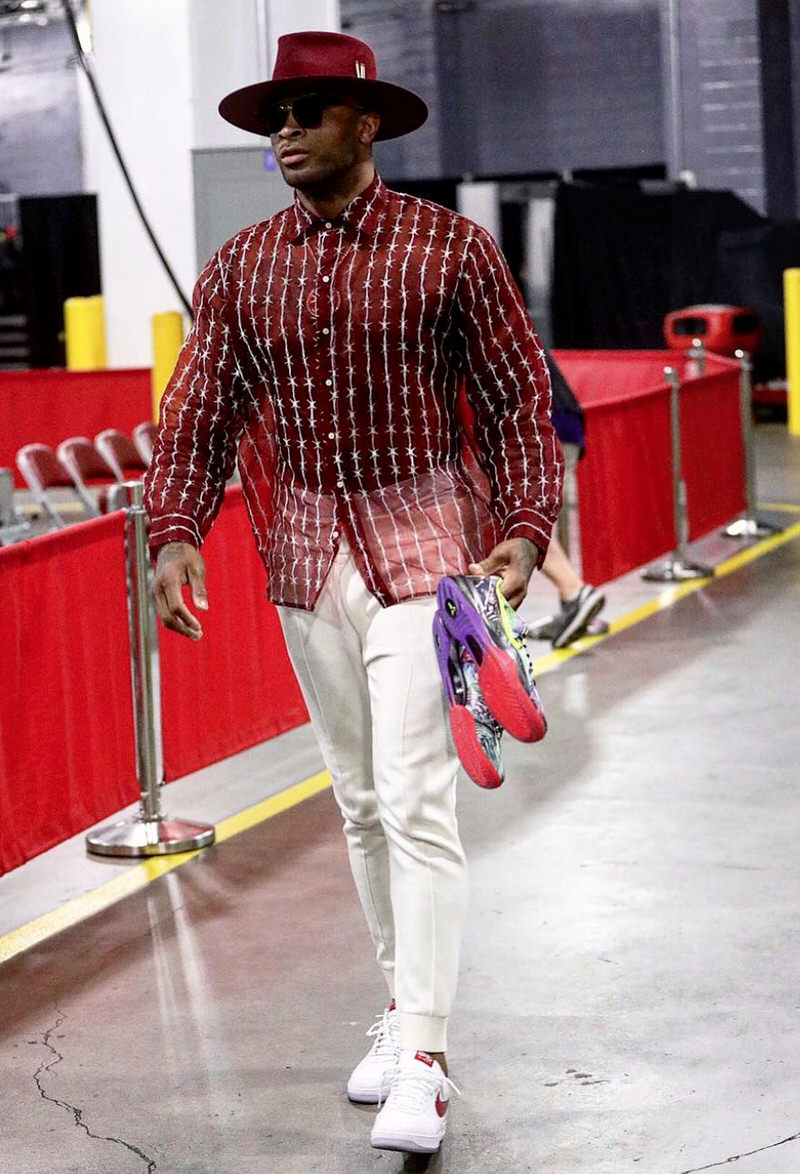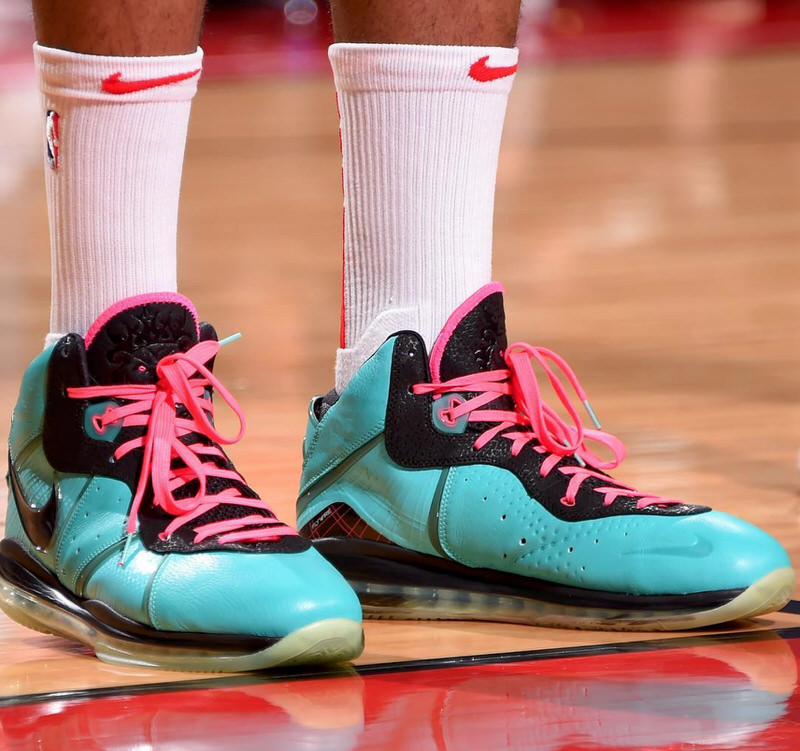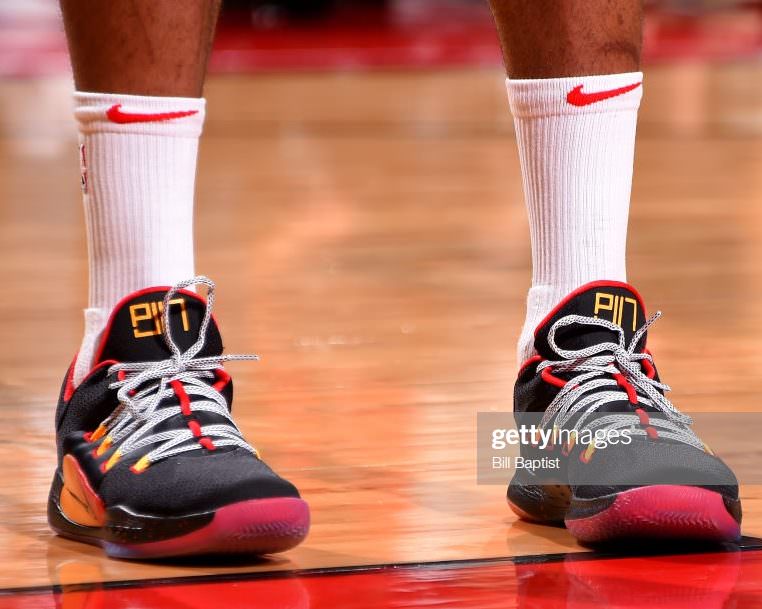 Game 72 vs Grizzlies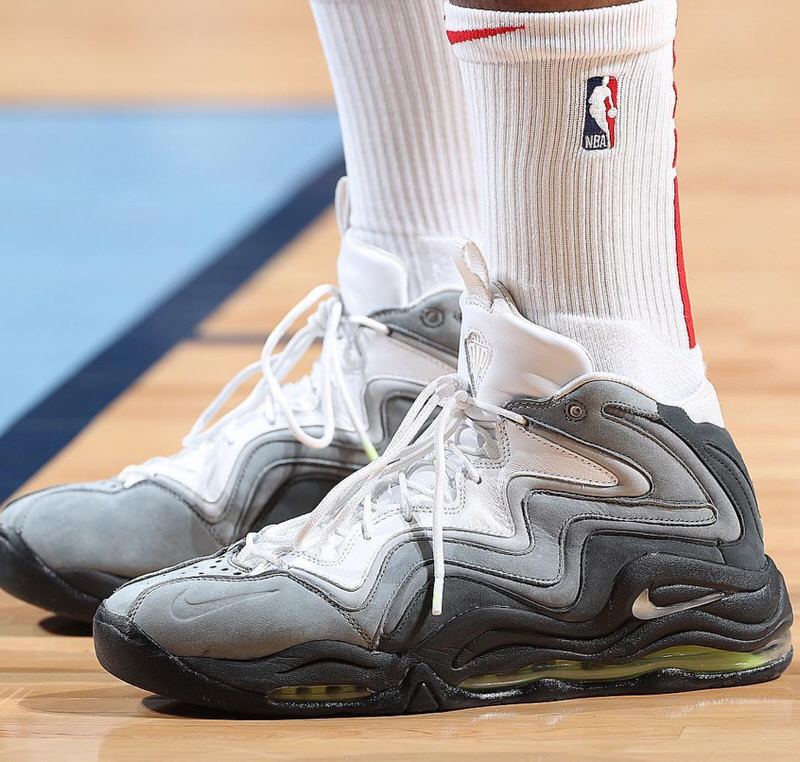 Game 71 vs Hawks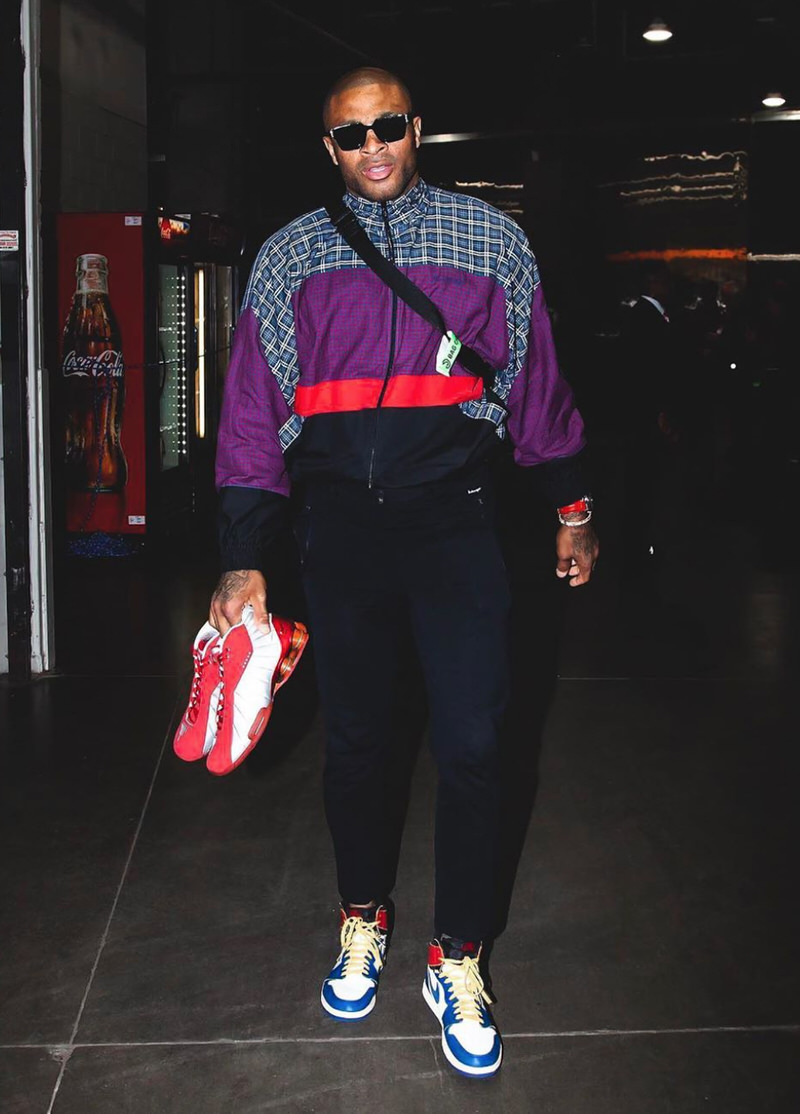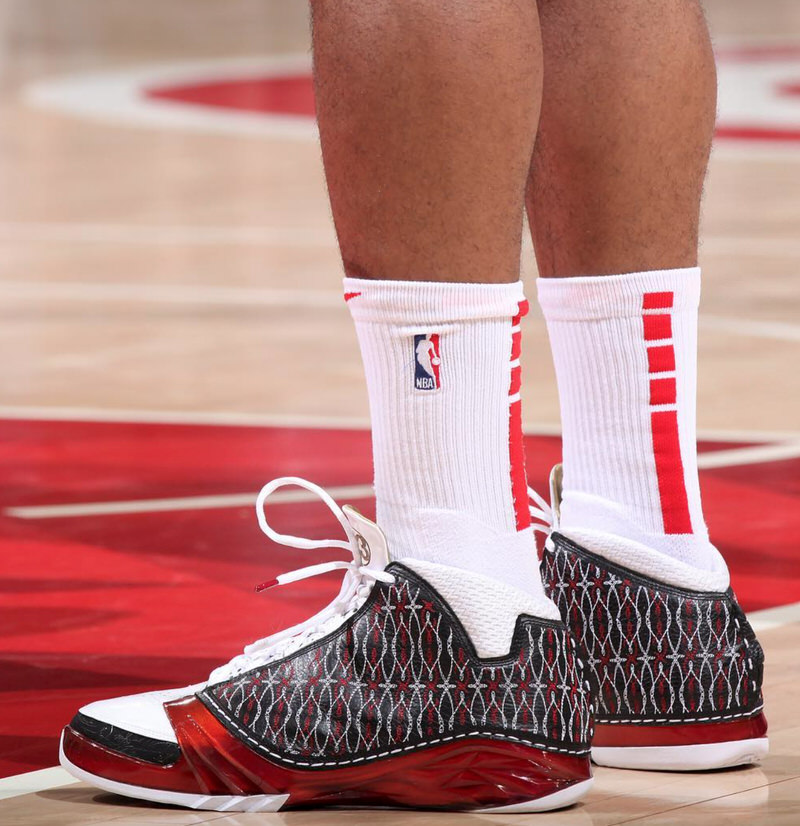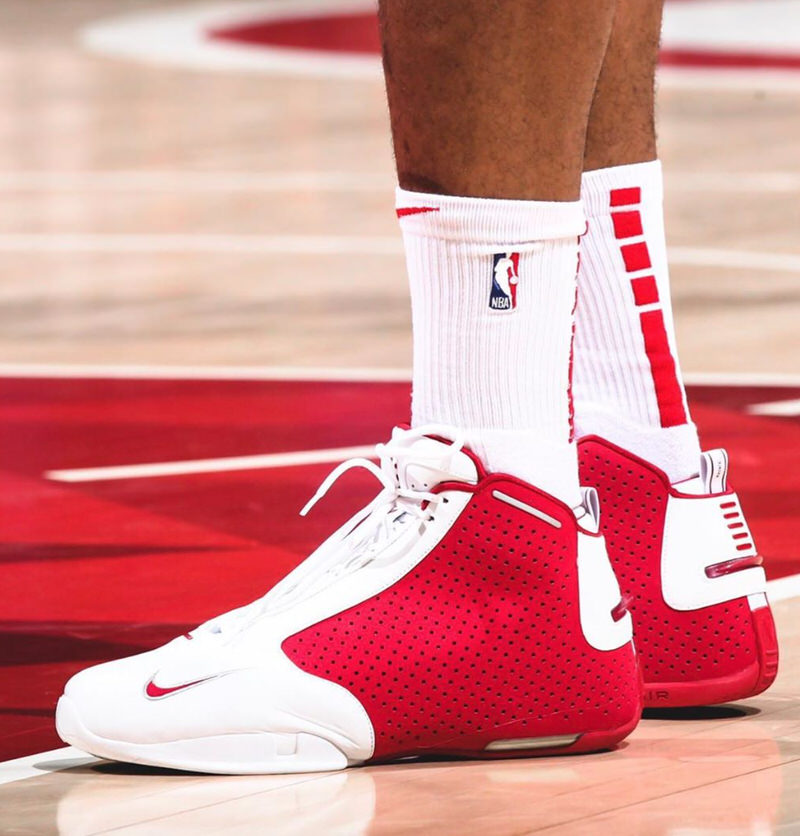 Game 70 vs Timberwolves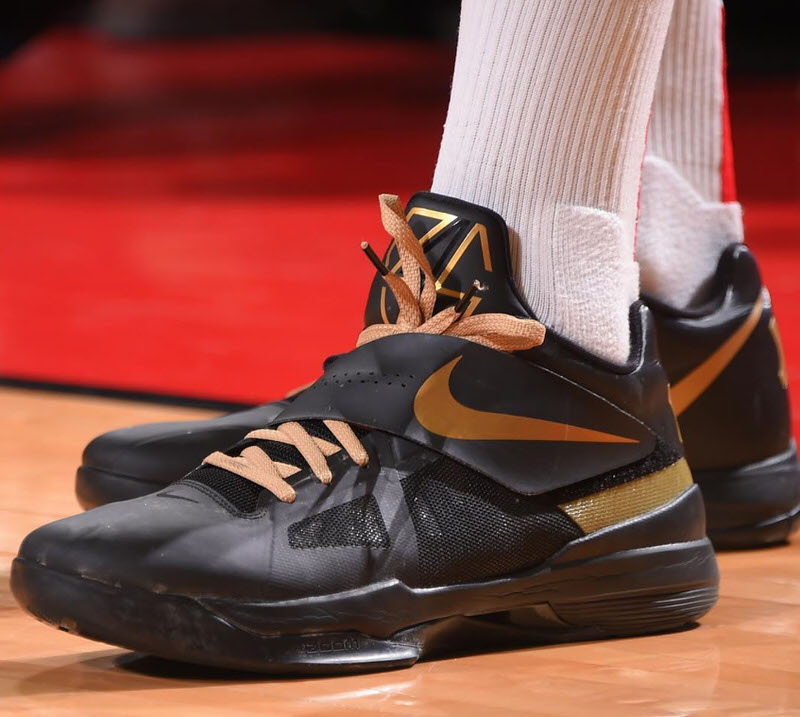 Game 69 vs Suns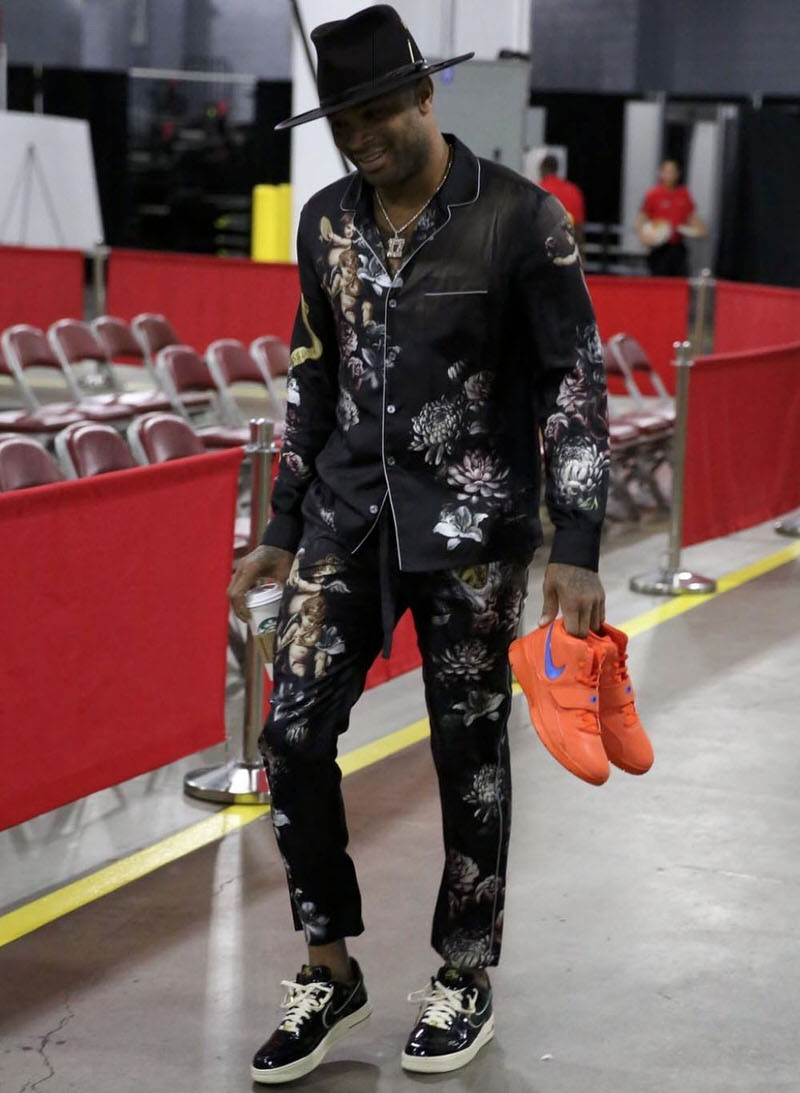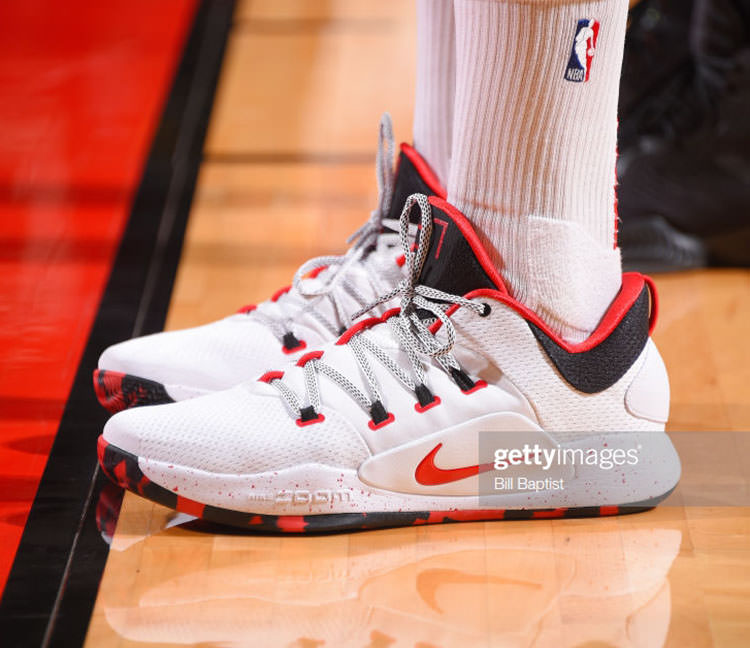 Game 68 vs Warriors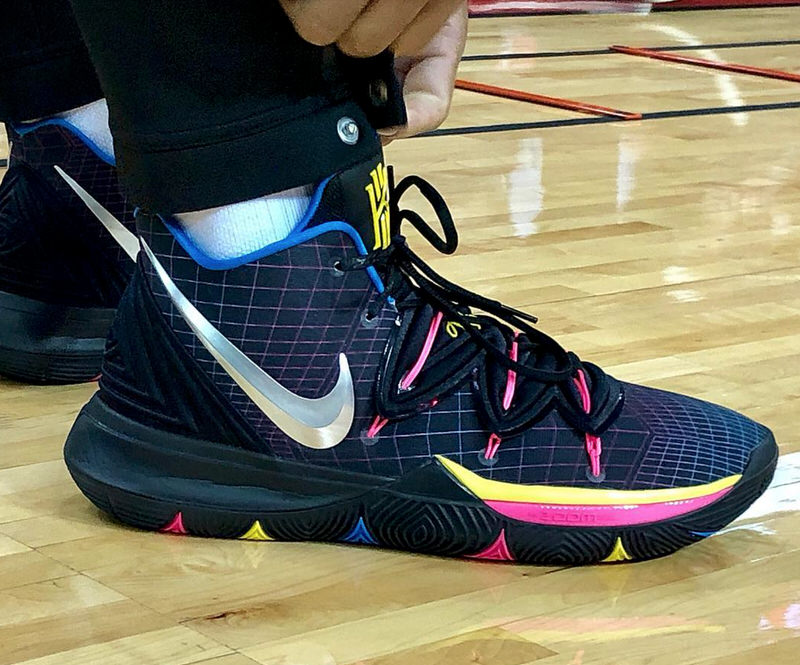 Game 67 vs Hornets
Game 66 vs Mavericks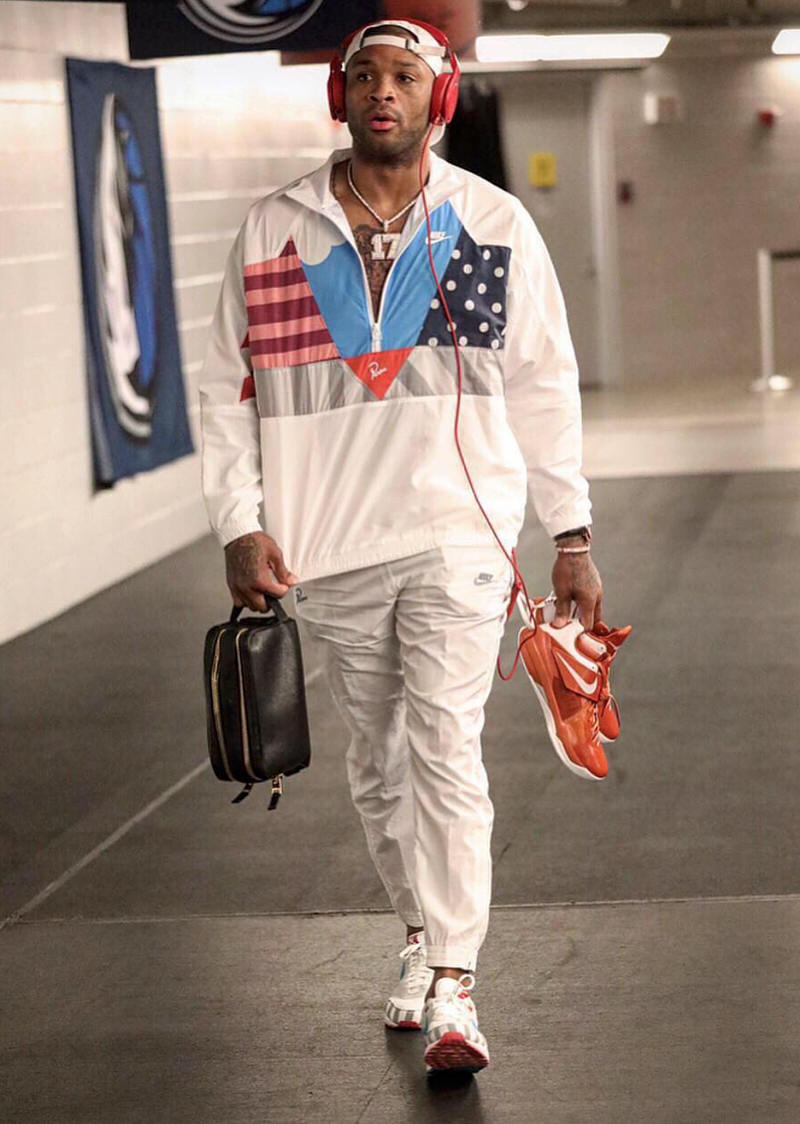 Game 65 vs Sixers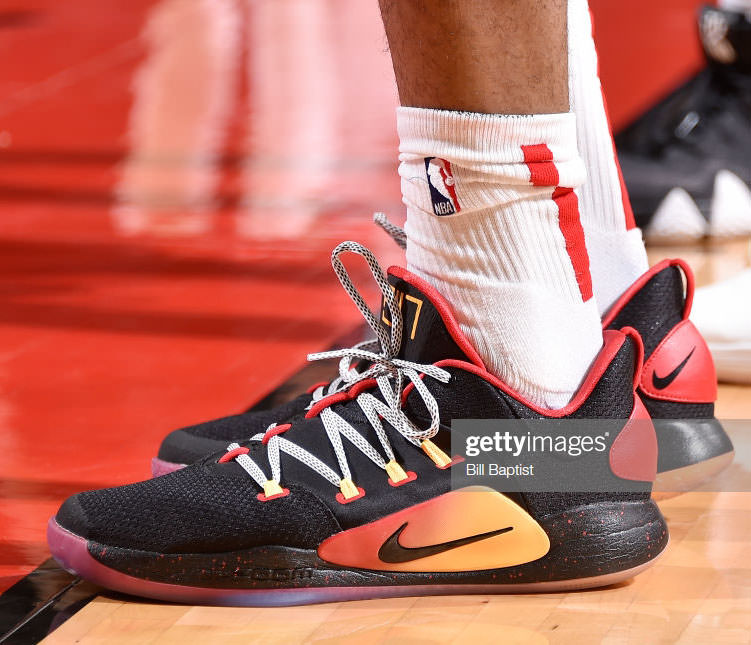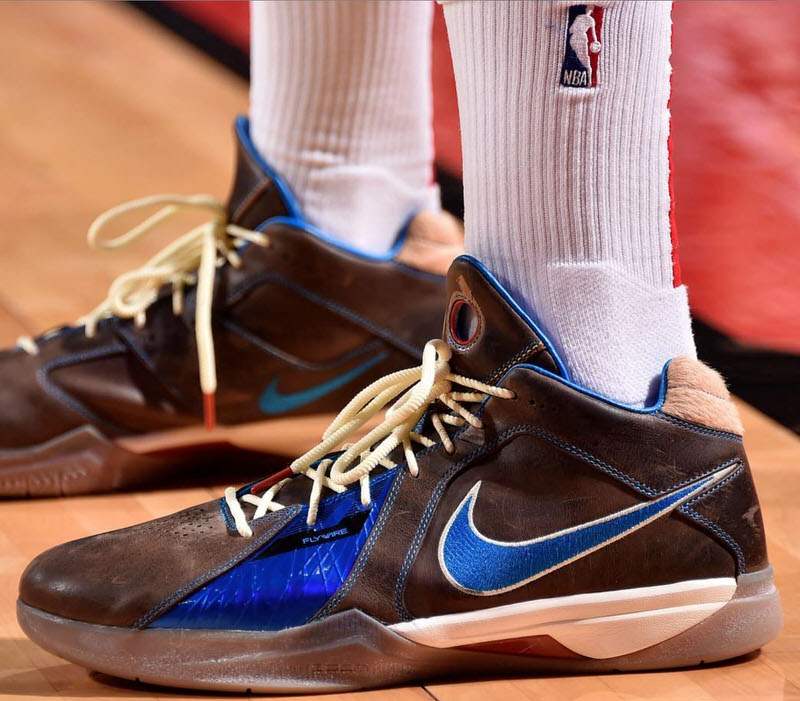 Game 64 vs Raptors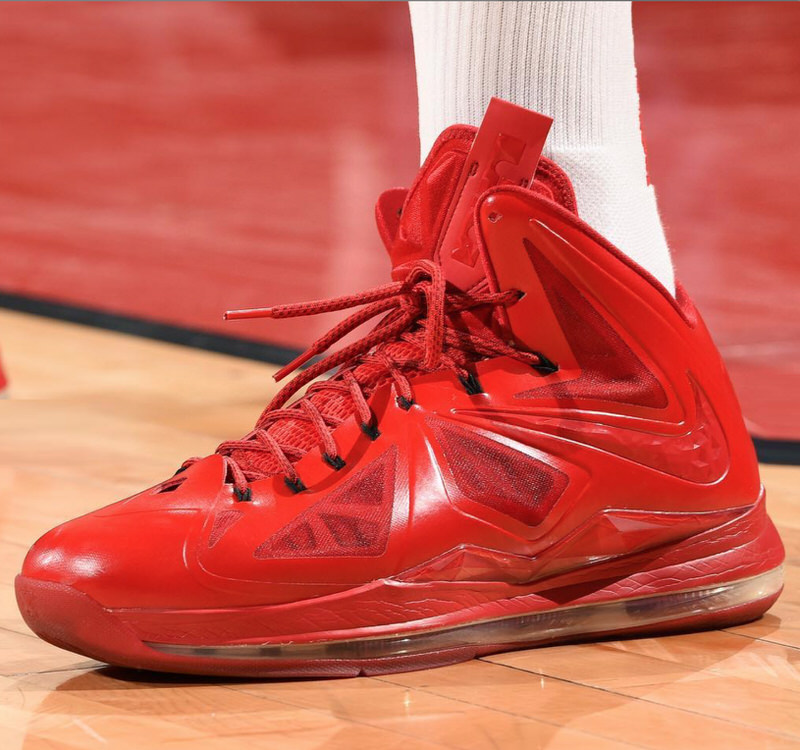 Game 63 vs Celtics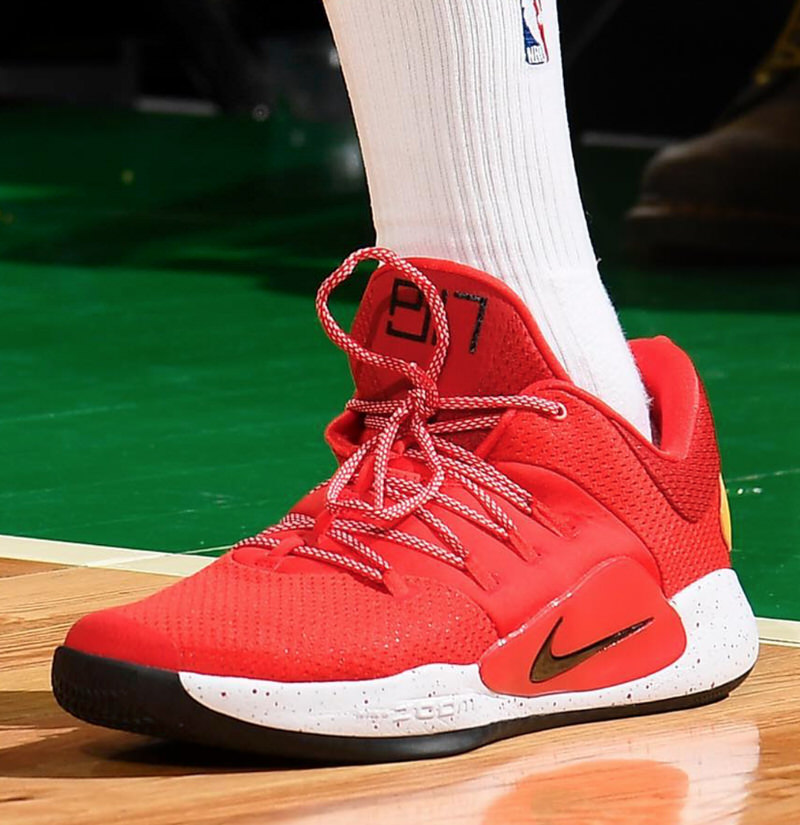 Game 62 vs Heat
Game 61 vs Hornets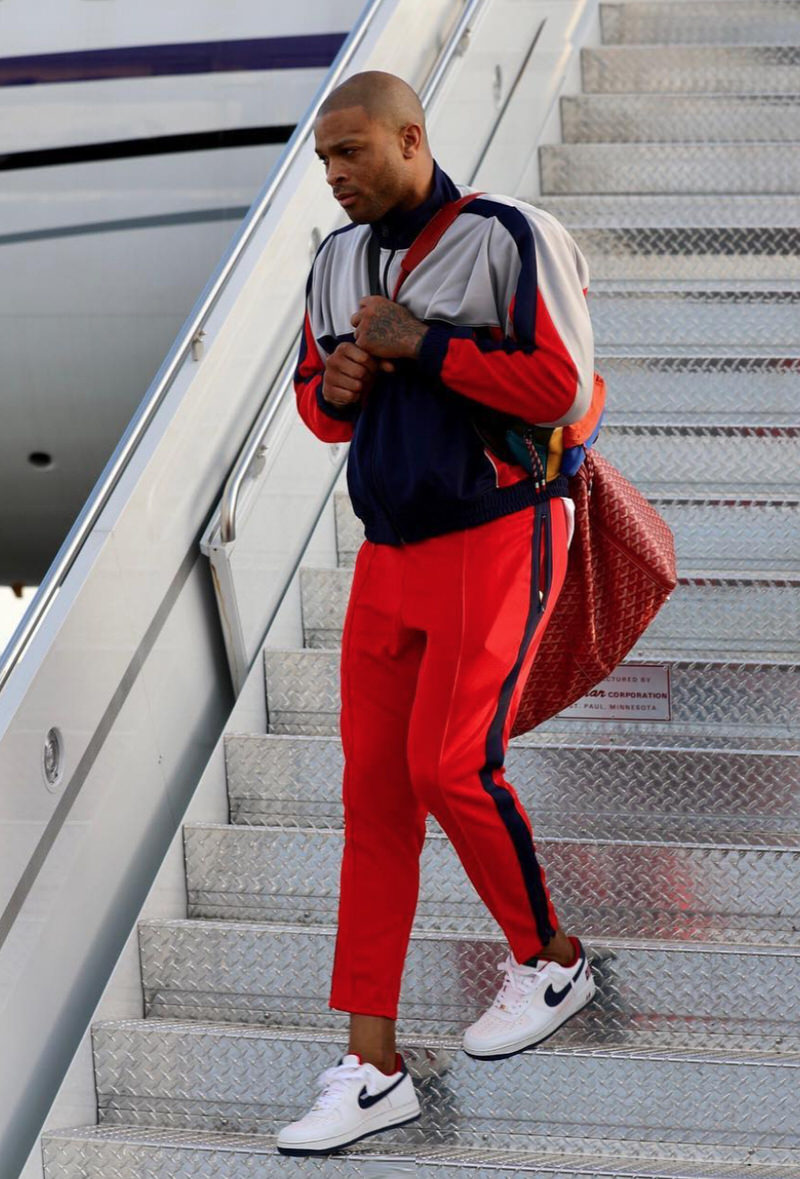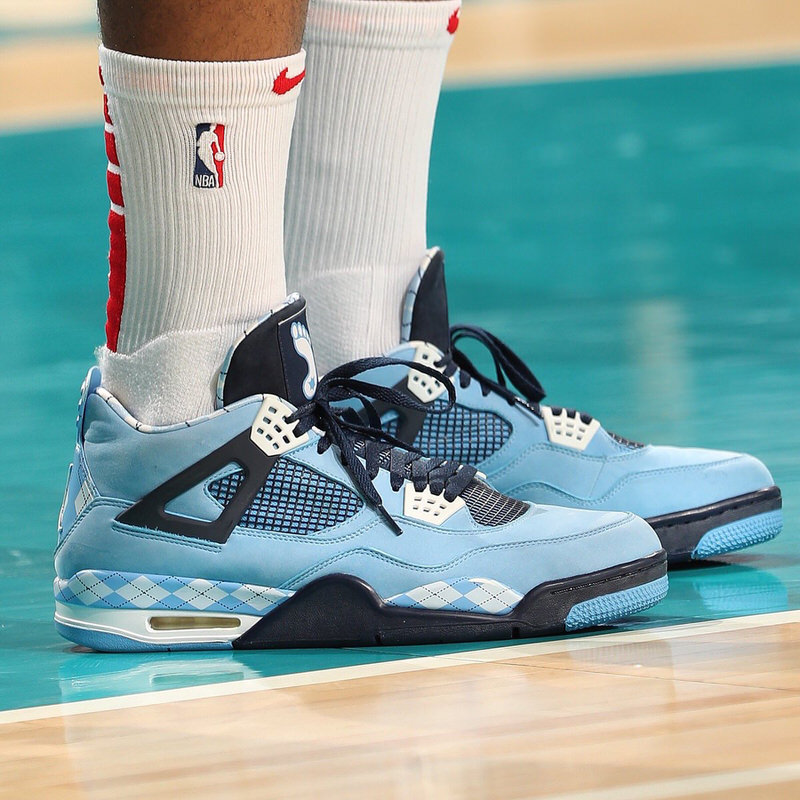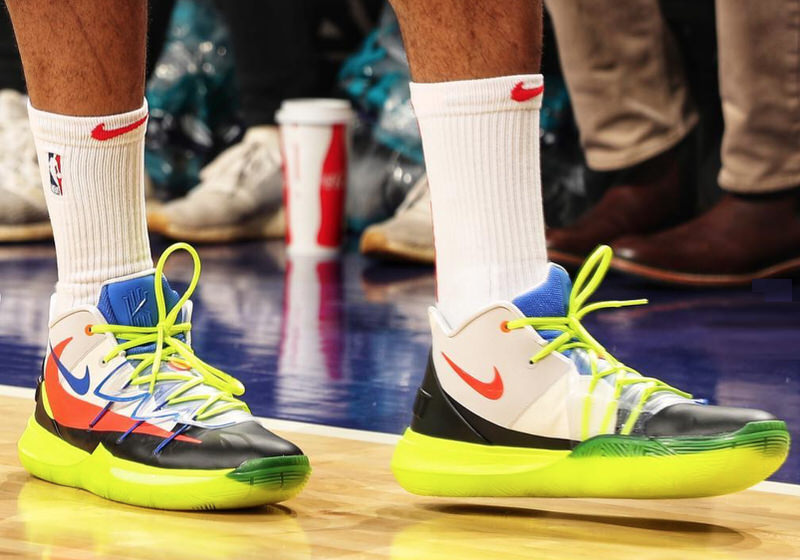 Game 60 vs Hawks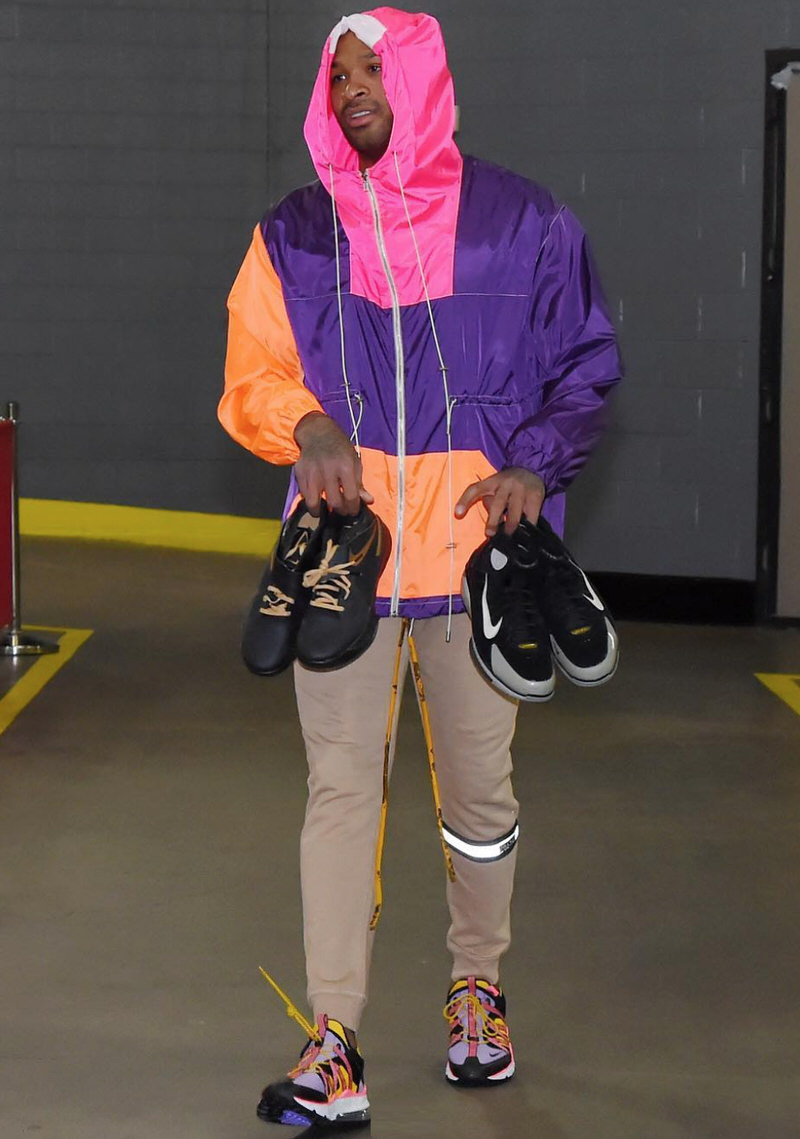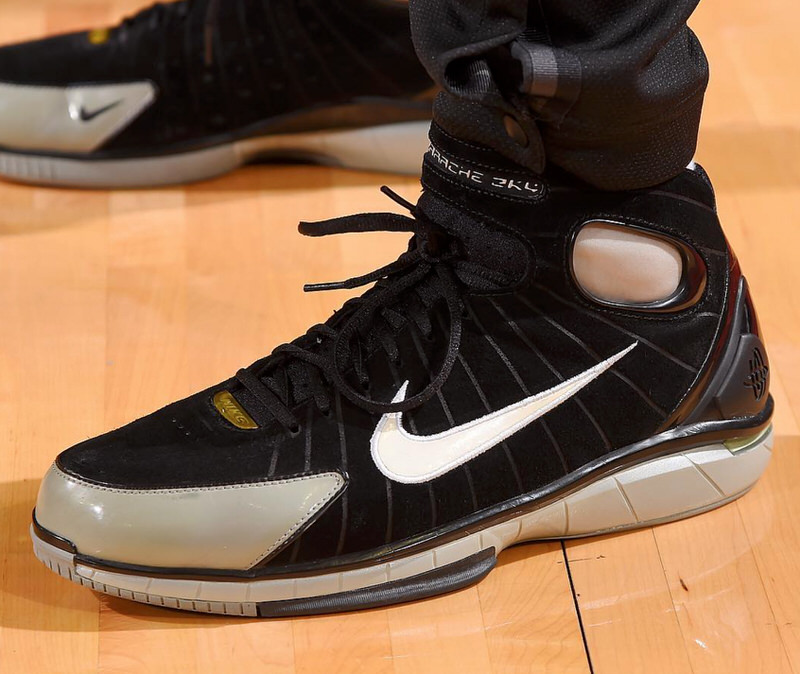 Game 59 vs Warriors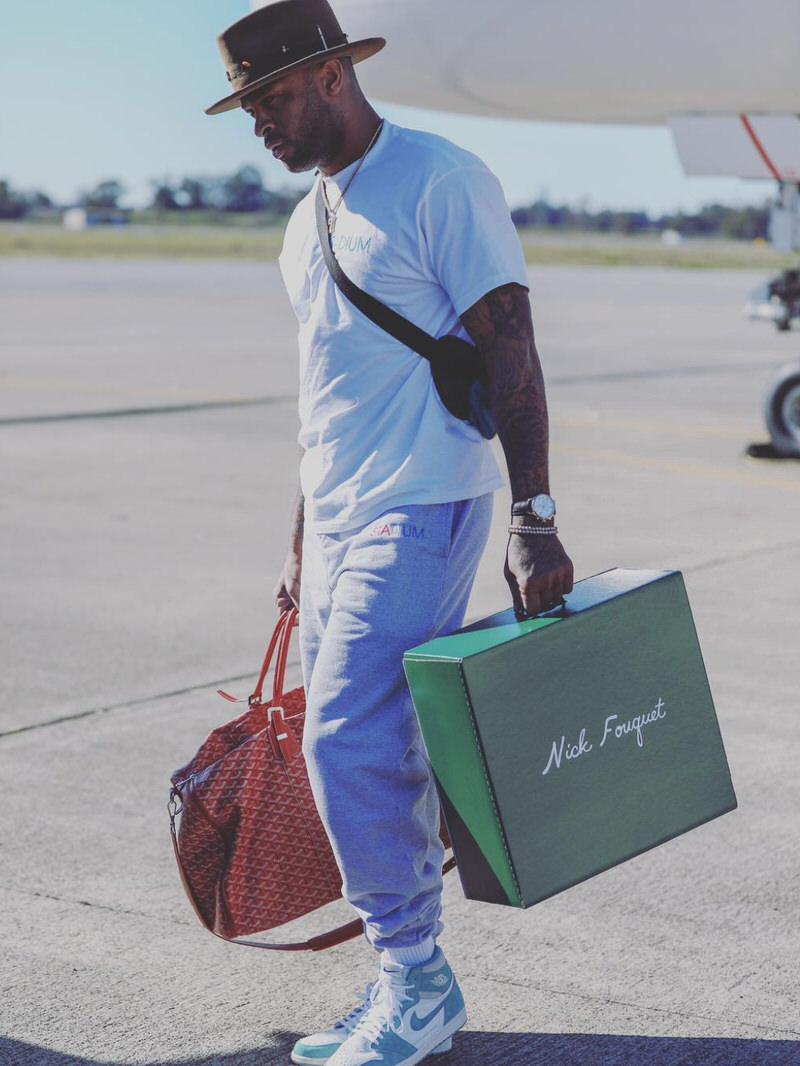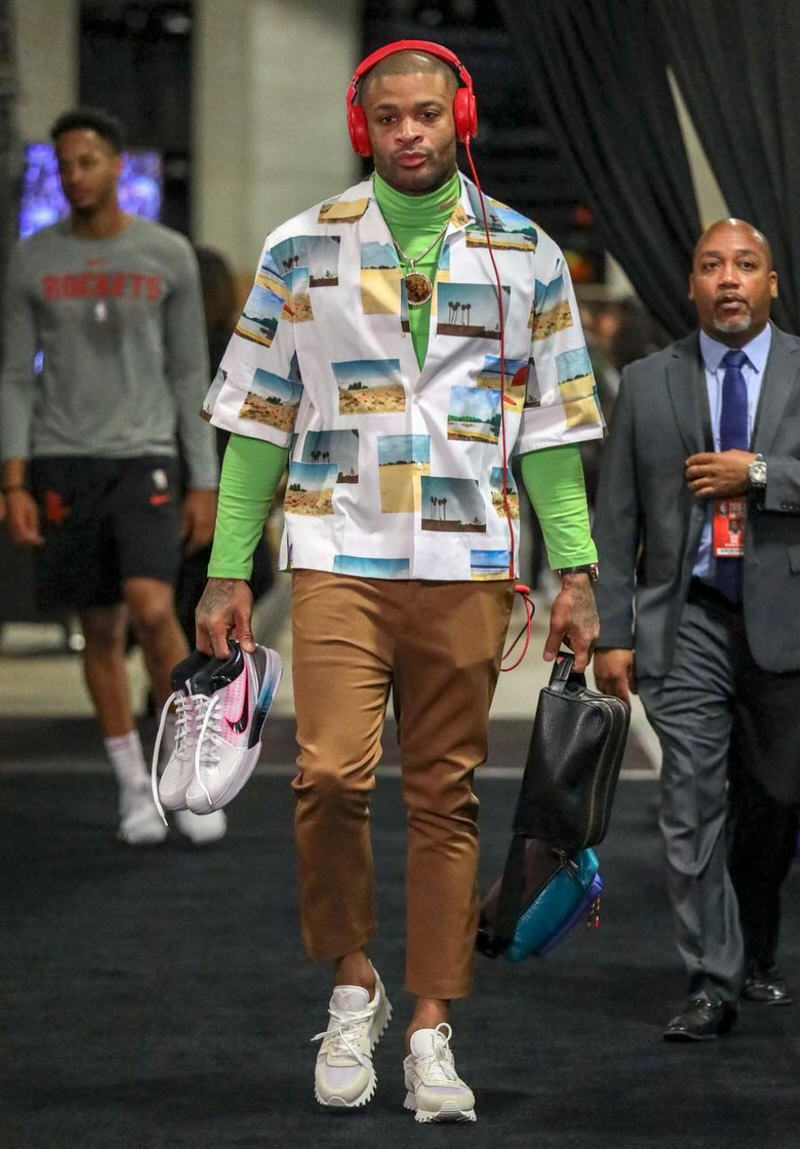 Game 58 vs Lakers
Game 57 vs Timberwolves
Game 56 vs Mavericks
Game 55 vs Thunder
Game 54 vs Kings
Game 53 vs Suns
Game 52 vs Jazz
Game 51 vs Nuggets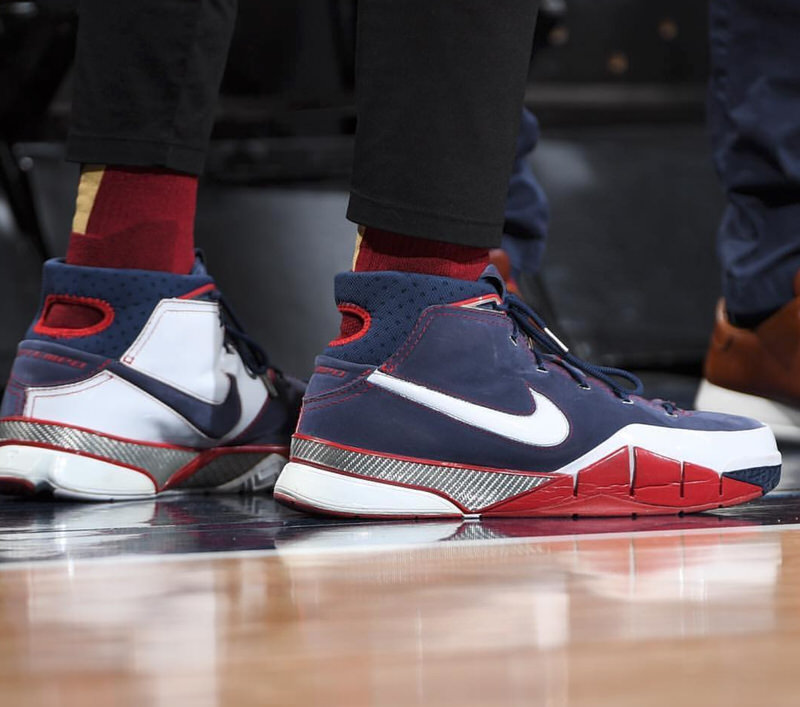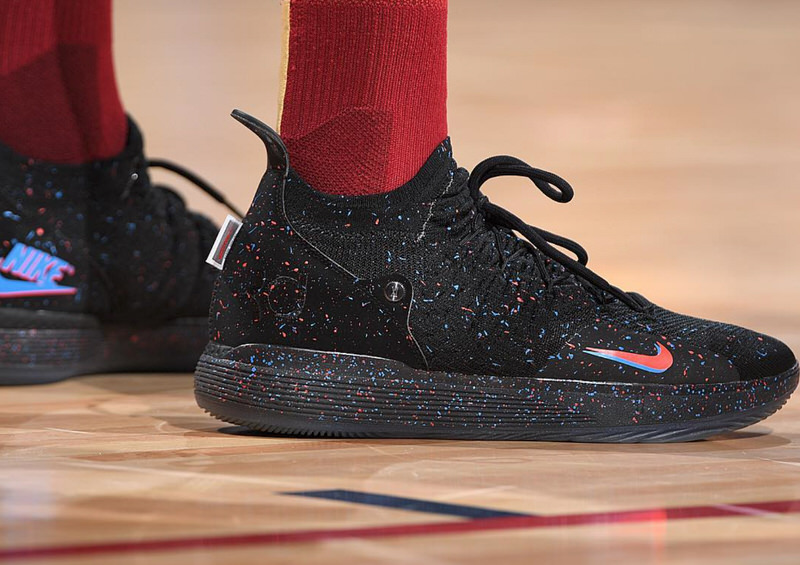 Game 50 vs Pelicans
Game 49 vs Magic
Game 48 vs Raptors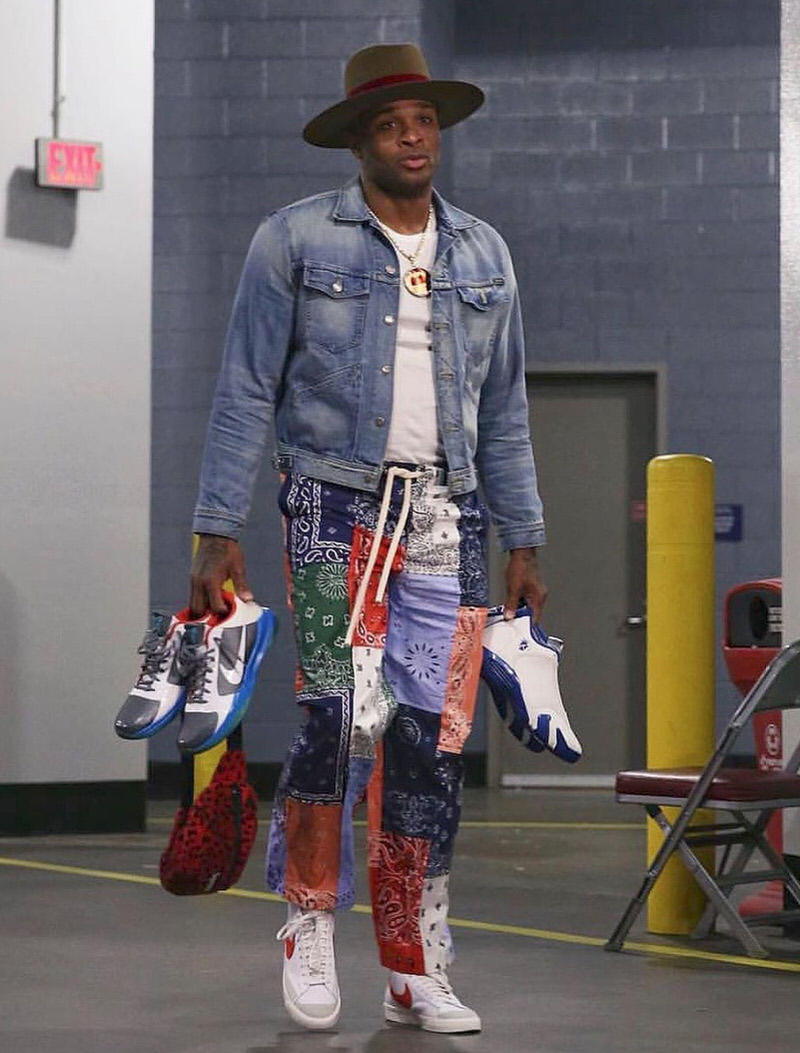 Game 47 vs Knicks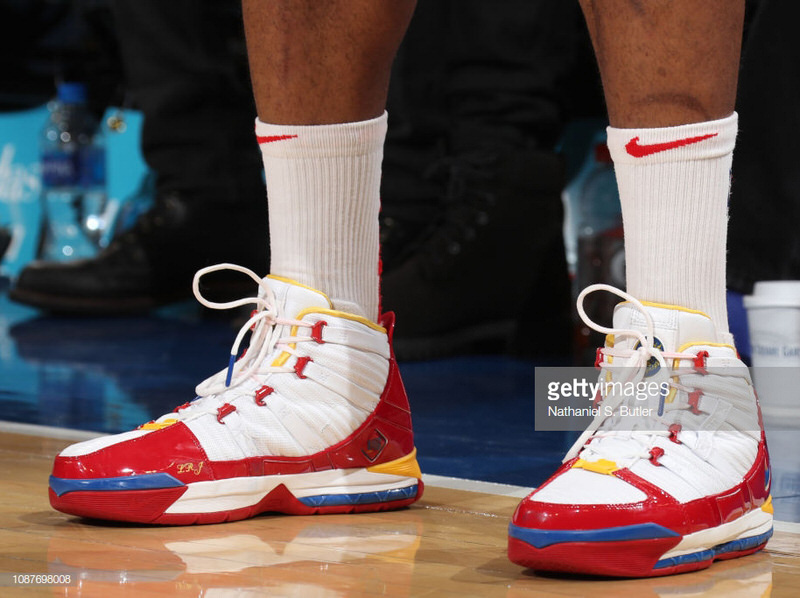 Game 46 vs Sixers
Game 45 vs Lakers
Game 44 vs Nets
Game 43 vs Grizzlies
Game 42 vs Magic
Game 41 vs Cavs
Game 40 vs Bucks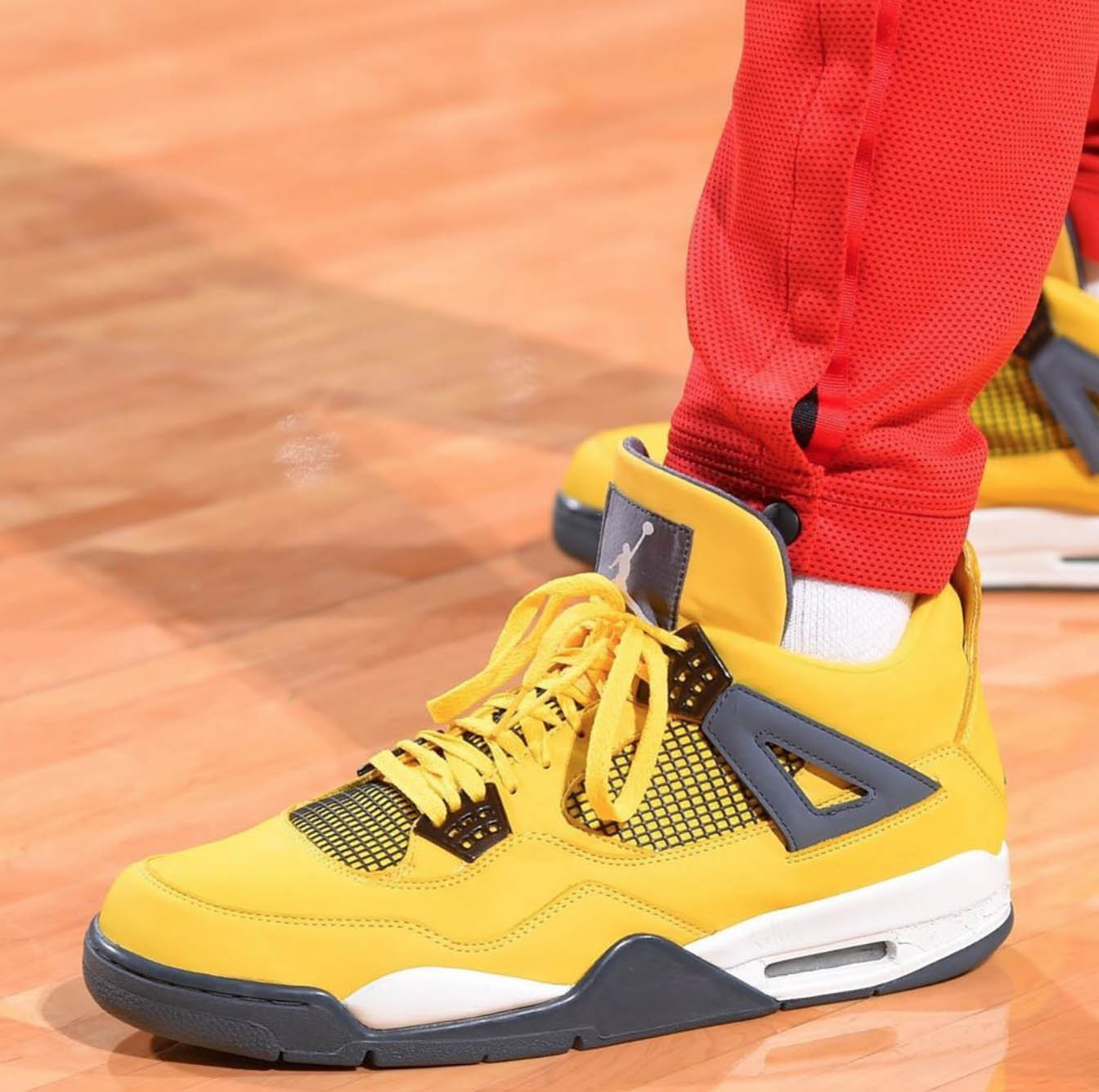 Game 39 vs Nuggets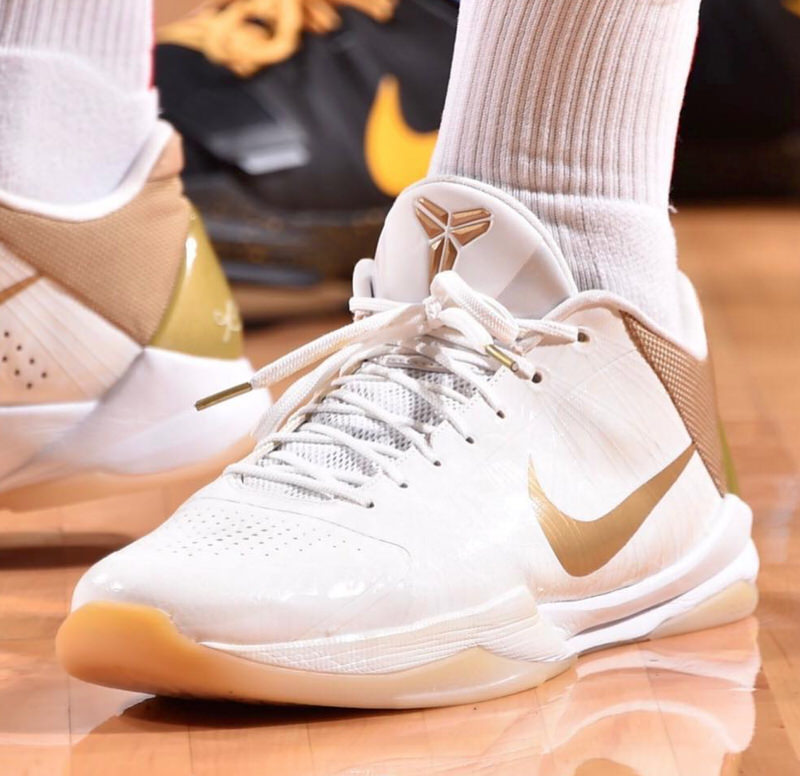 Game 38 vs Blazers
Game 37 vs Warriors
Game 36 vs Grizzlies
Game 35 vs Pelicans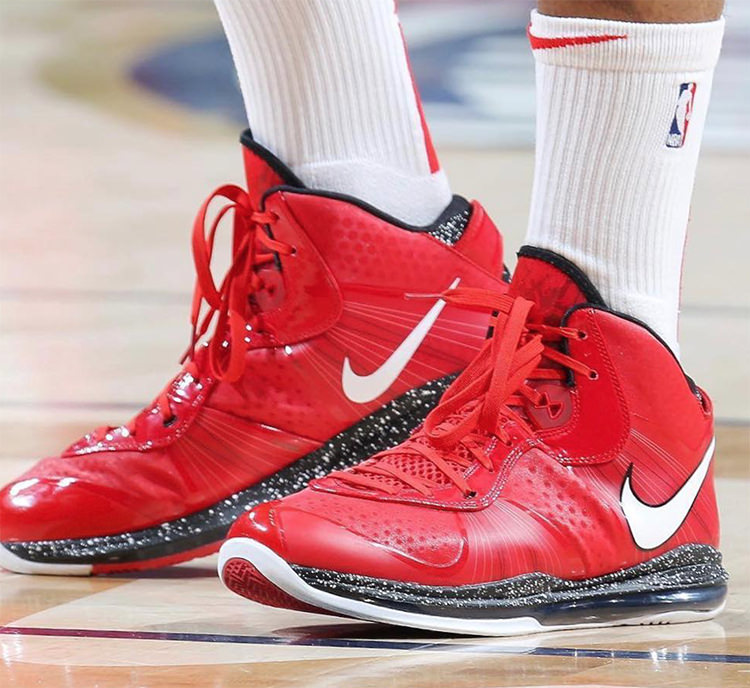 Game 34 vs Celtics
Game 33 vs Thunder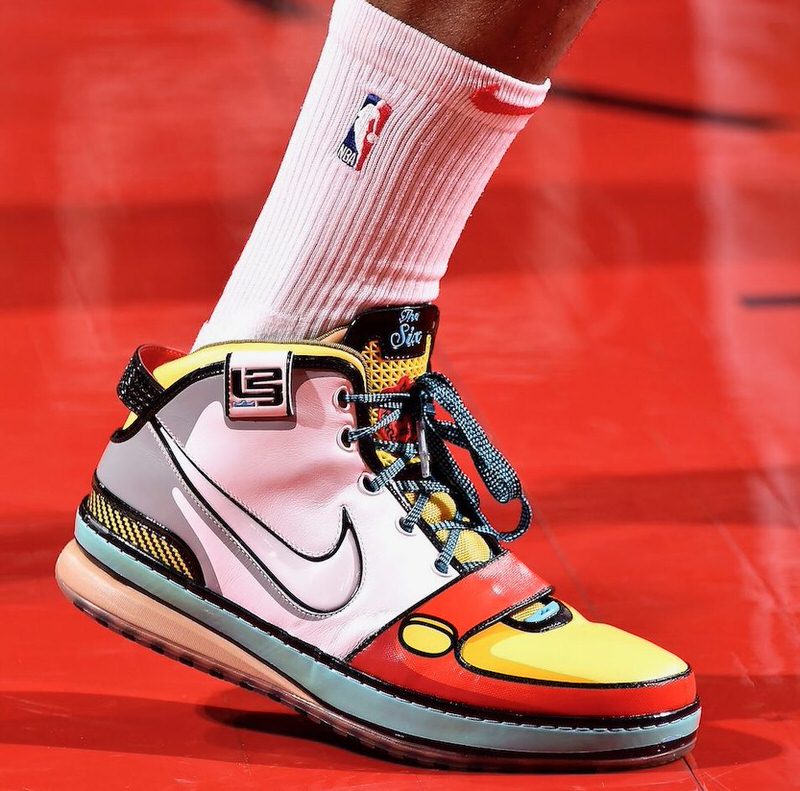 Game 32 vs Spurs
Game 31 vs Heat
Game 30 vs Wizards
Game 29 vs Jazz
Game 28 vs Grizzlies
Game 27 vs Lakers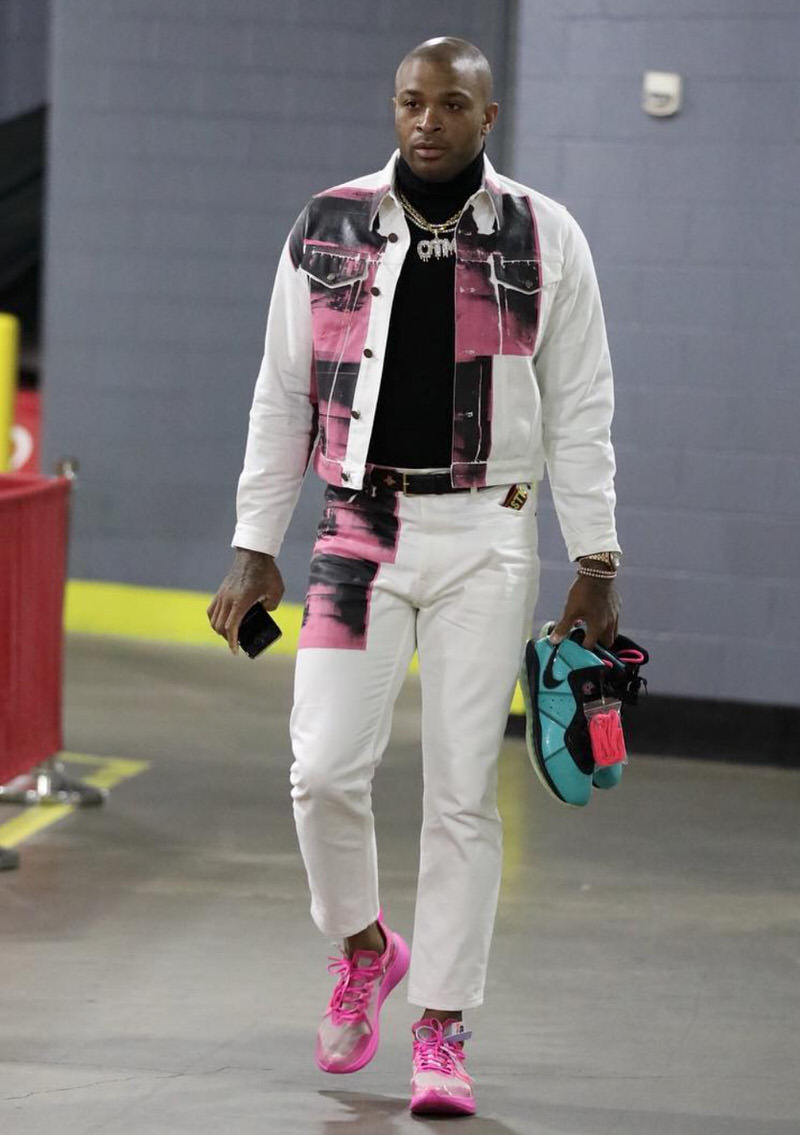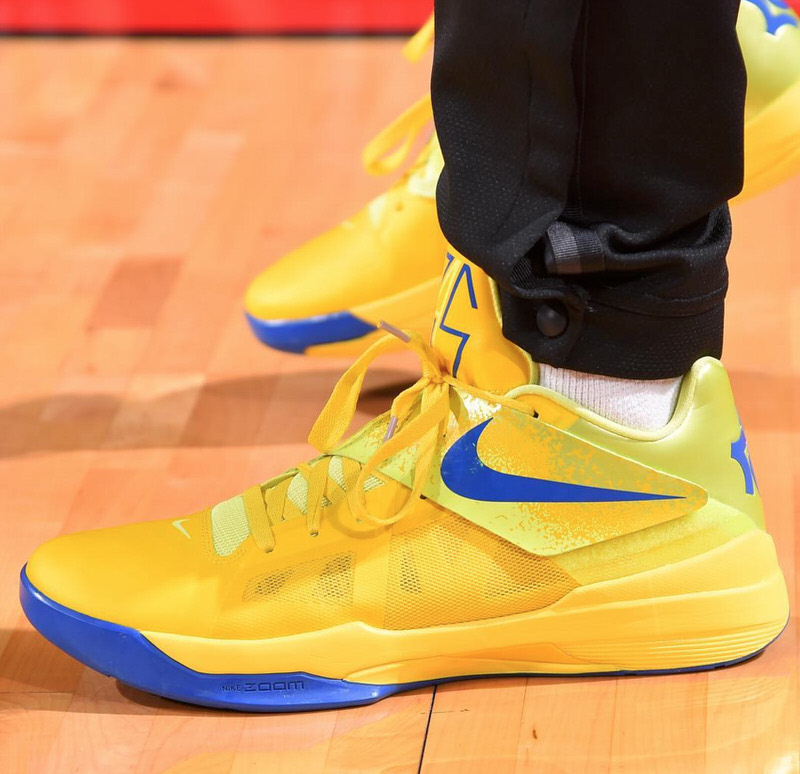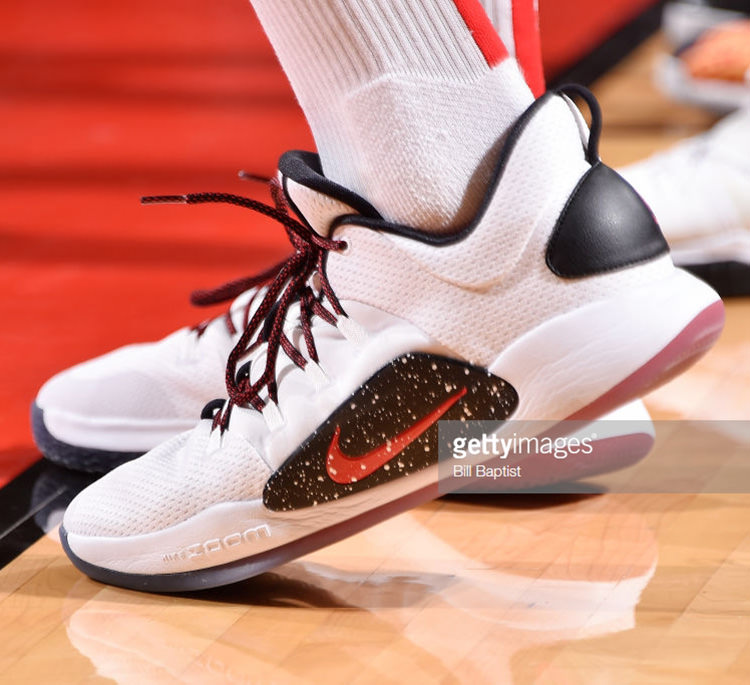 Game 26 vs Blazers
Game 25 vs Mavericks
Game 24 vs Jazz
Game 23 vs Timberwolves
Game 22 vs Bulls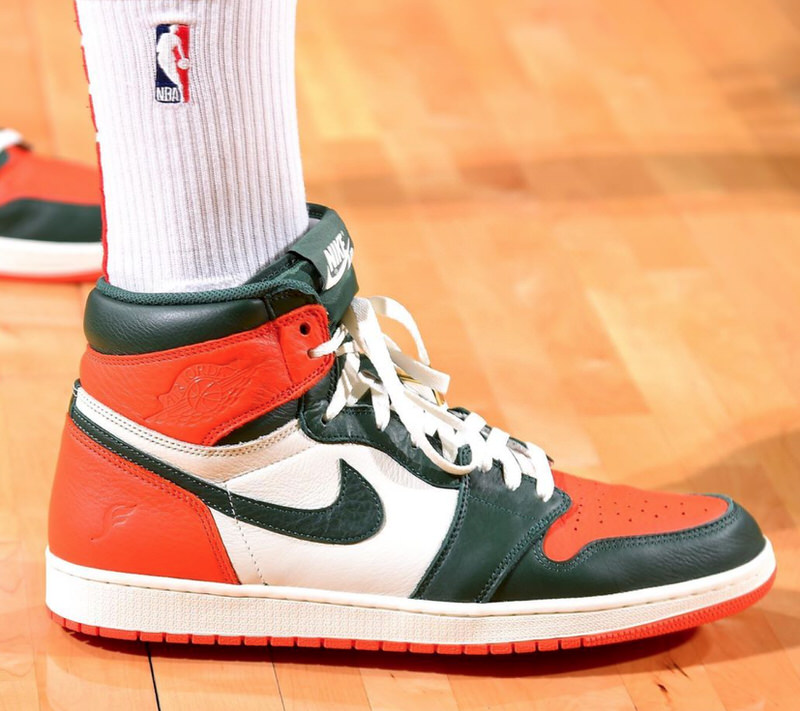 Game 21 vs Spurs
Game 20 vs Mavericks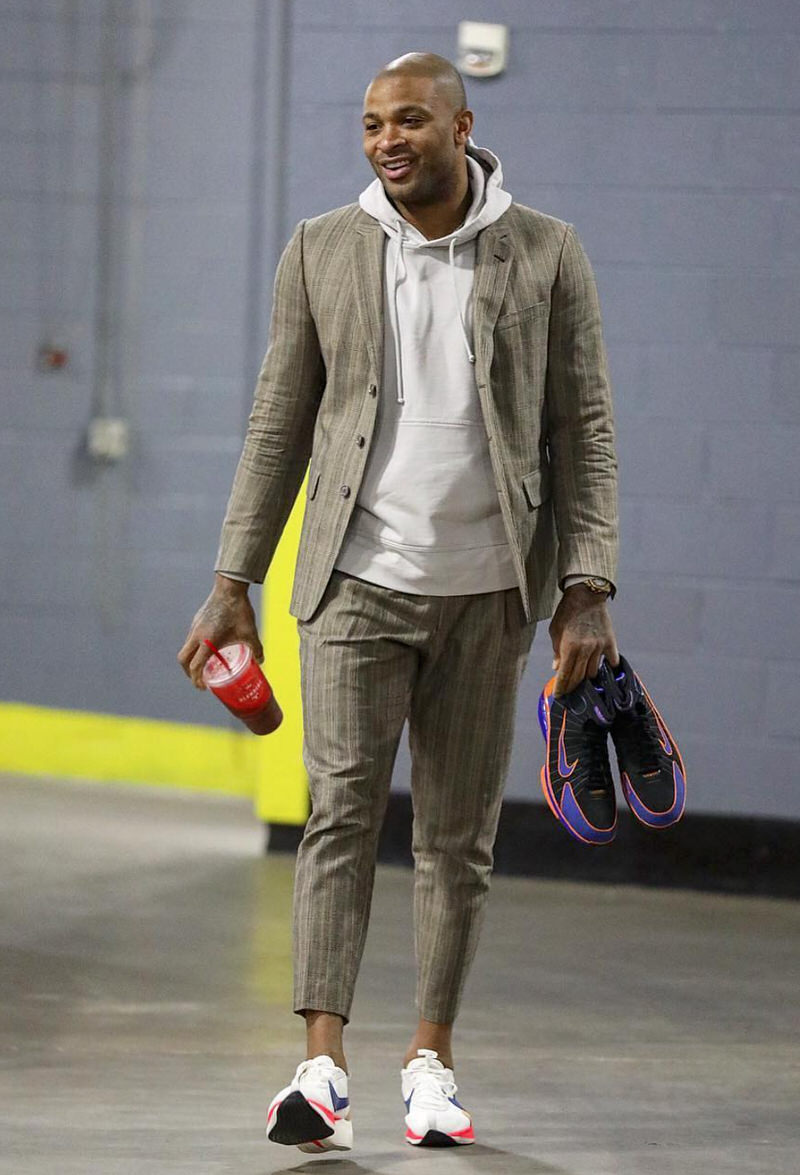 Game 19 vs Wizards
Game 18 vs Cavs
Game 17 vs Pistons
Game 16 vs Pistons
Game 15 vs Kings
Game 14 vs Warriors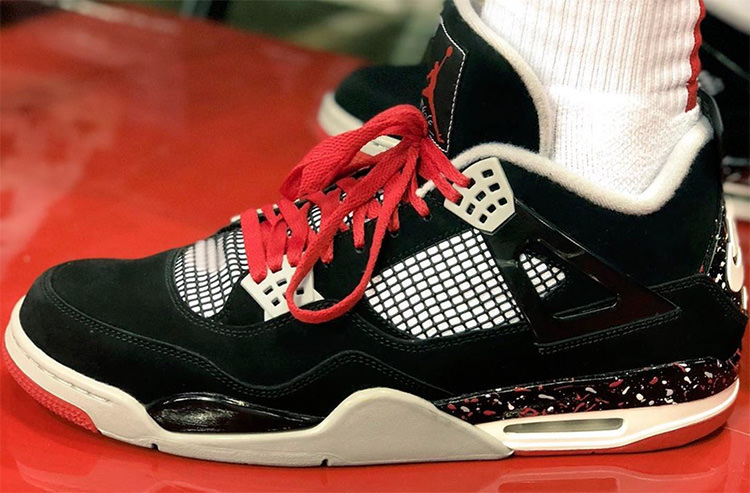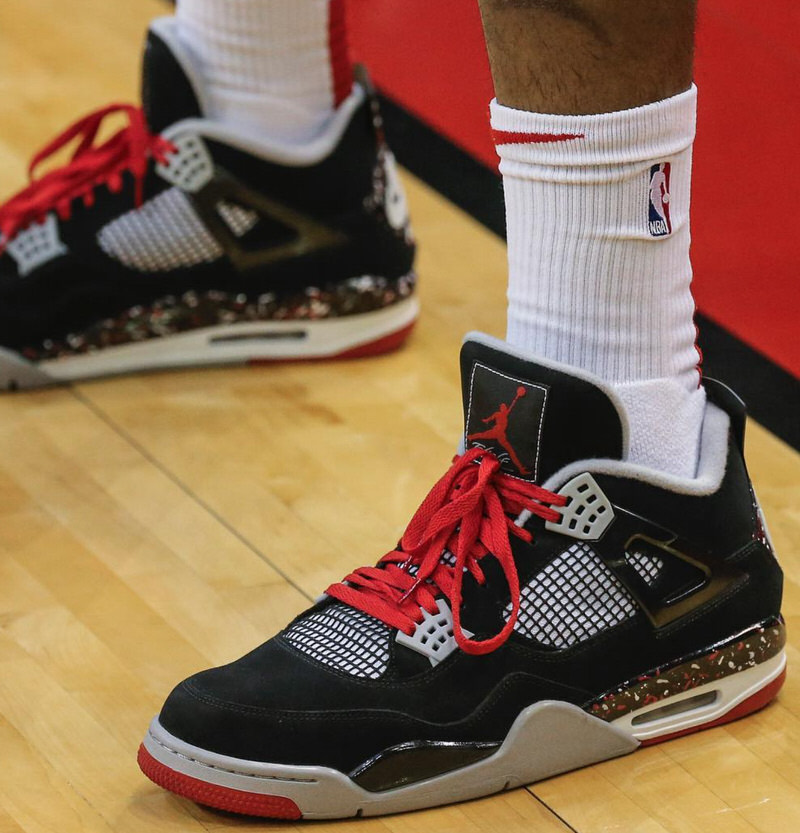 Game 13 vs Nuggets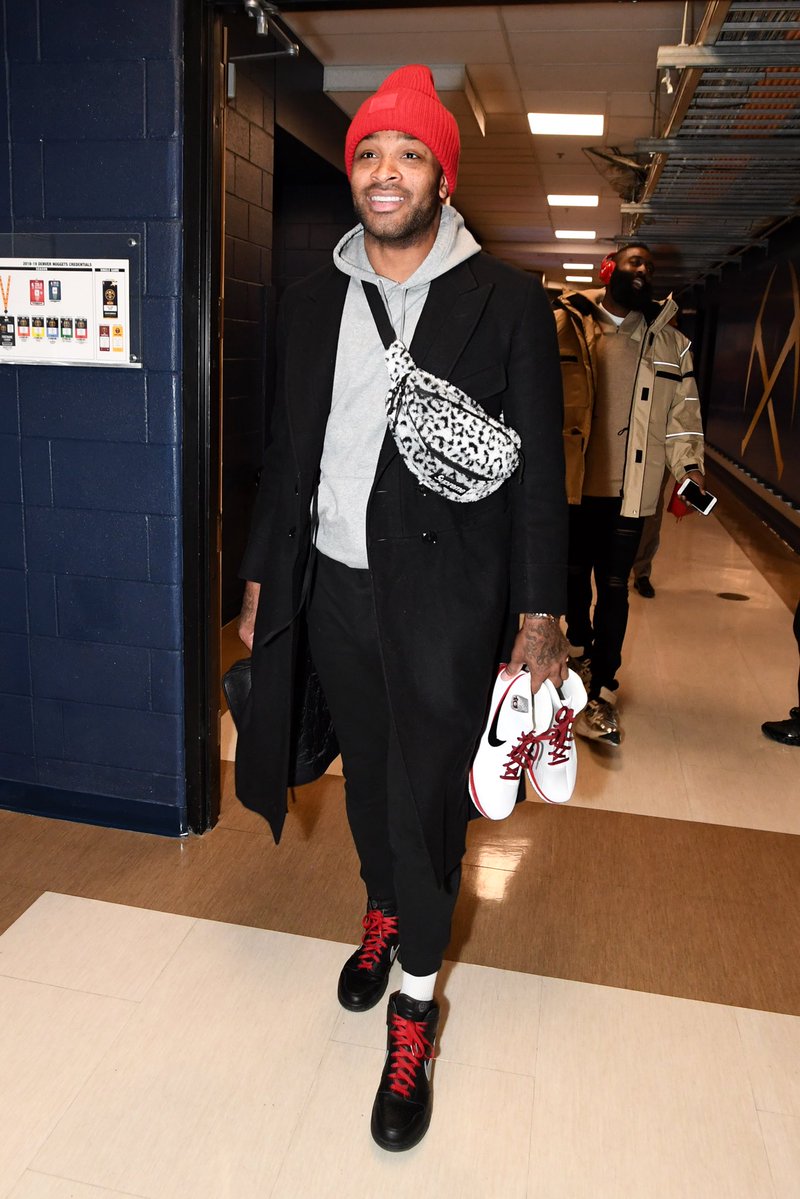 Game 12 vs Pacers
Game 11 vs Spurs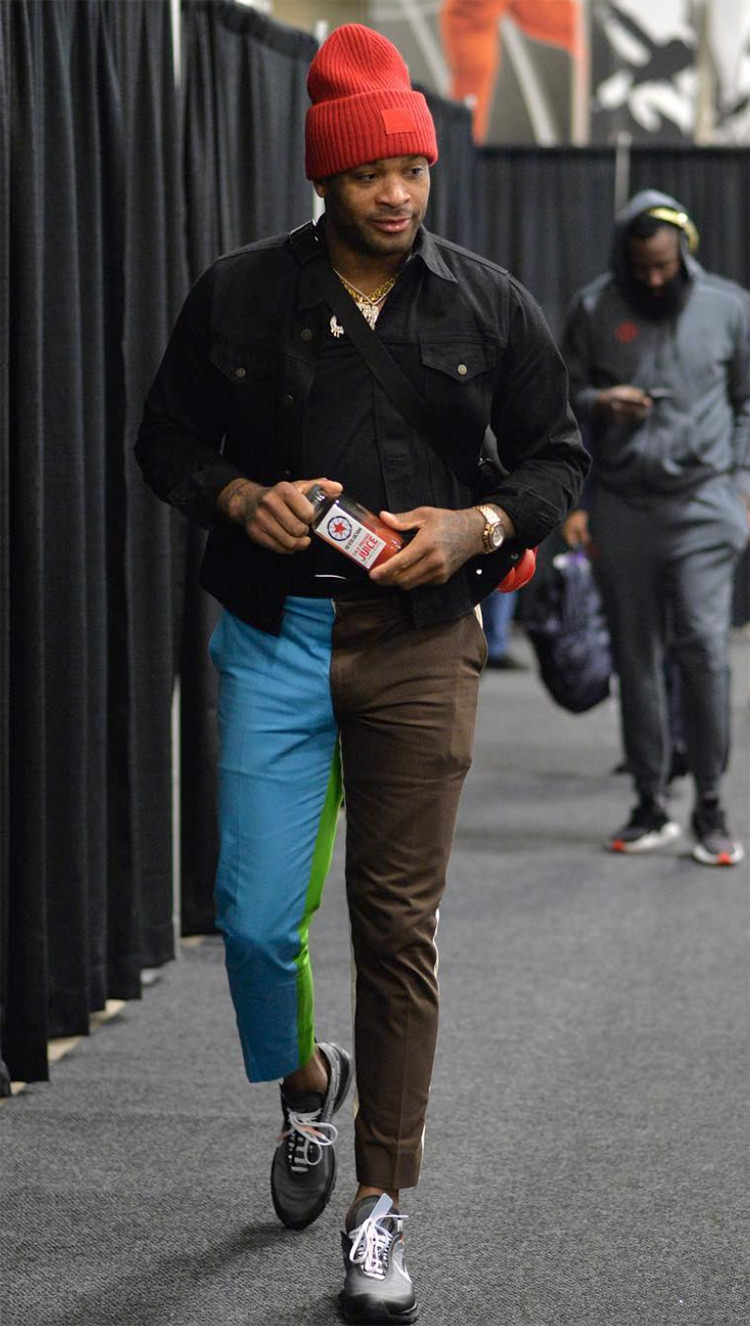 Game 10 vs Thunder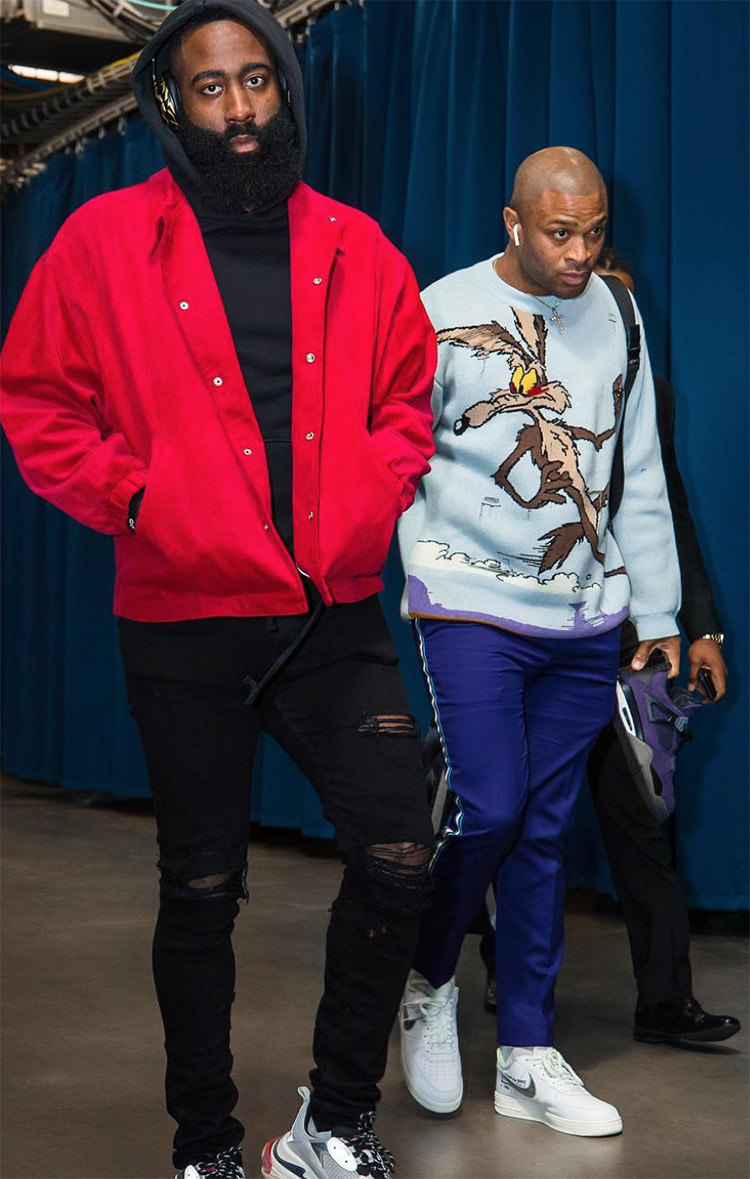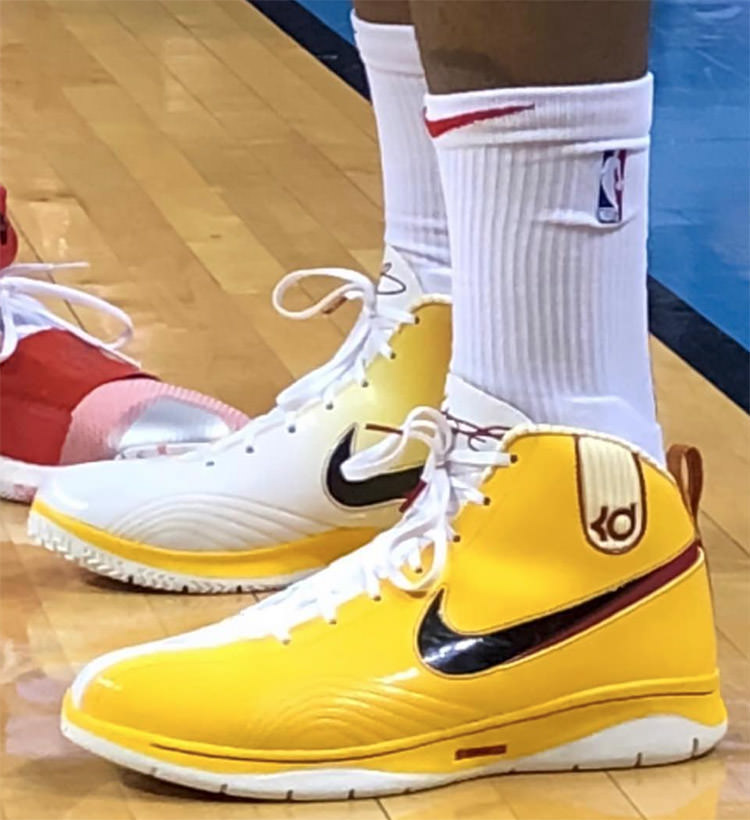 Game 9 vs Pacers
Game 8 vs Bulls
Game 7 vs Nets
Game 6 vs Blazers
Game 5 vs Clippers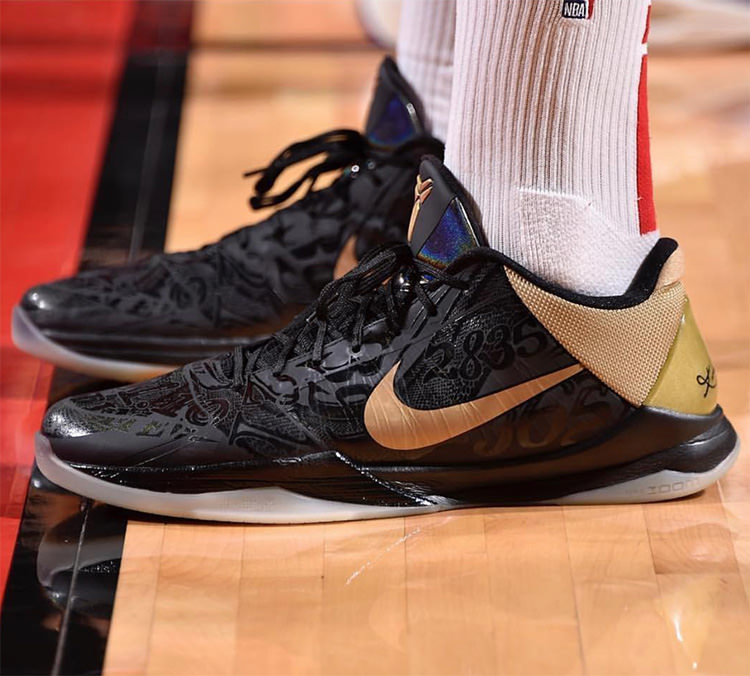 Game 4 vs Jazz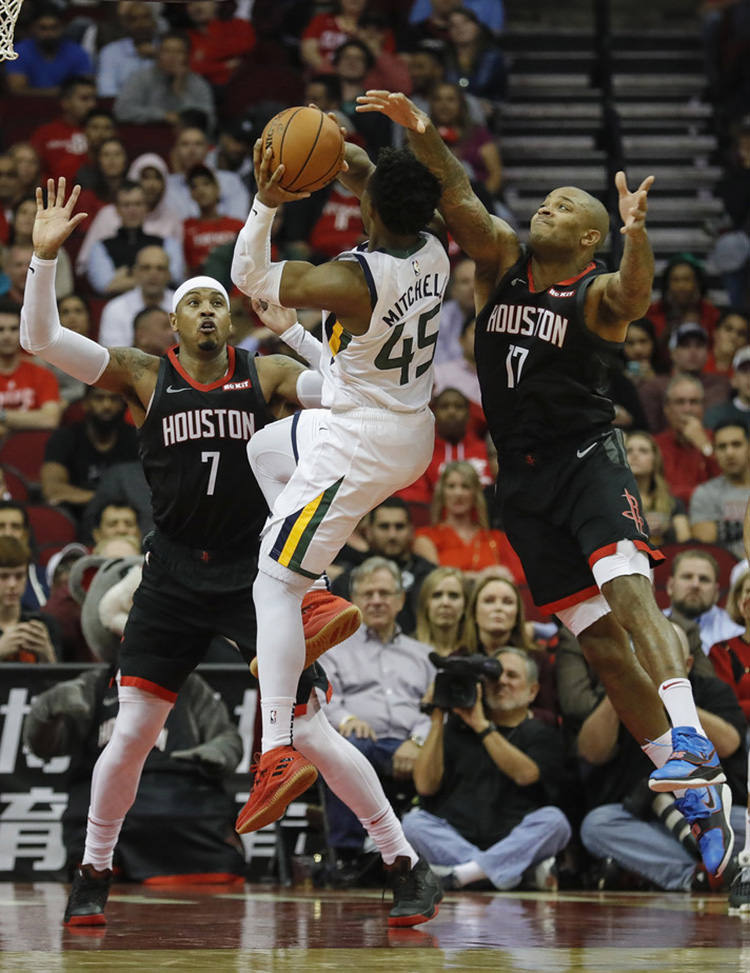 Game 3 vs Clippers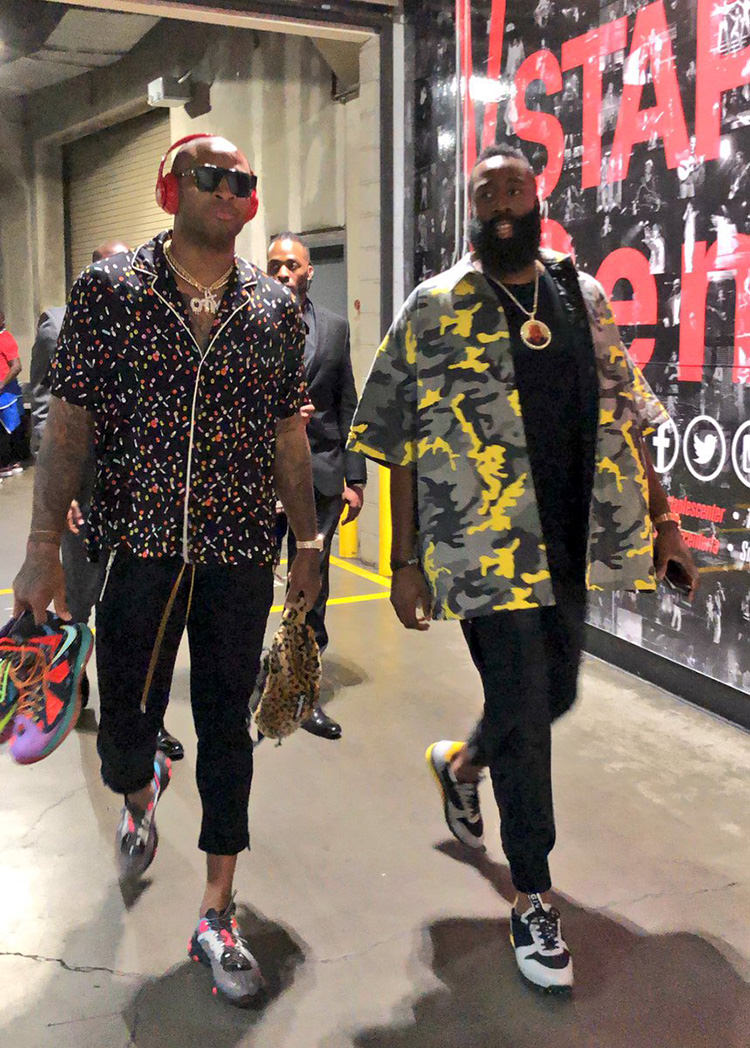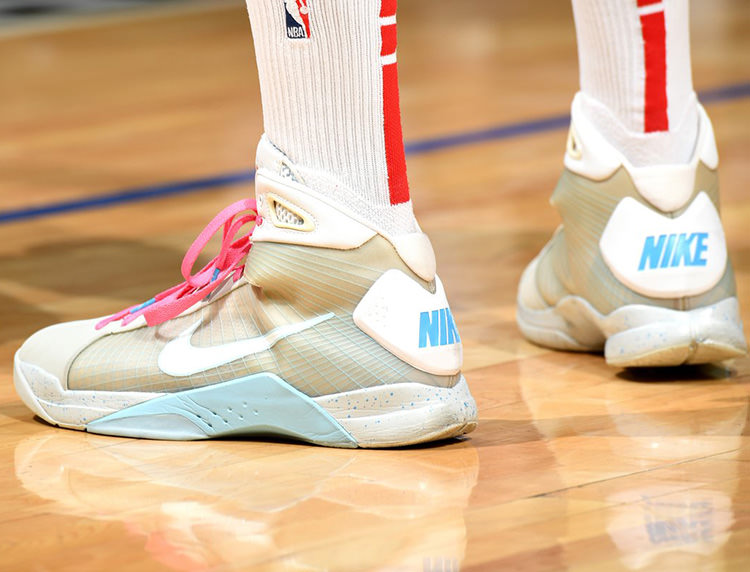 Game 2 vs Lakers
Game 1 vs Pelicans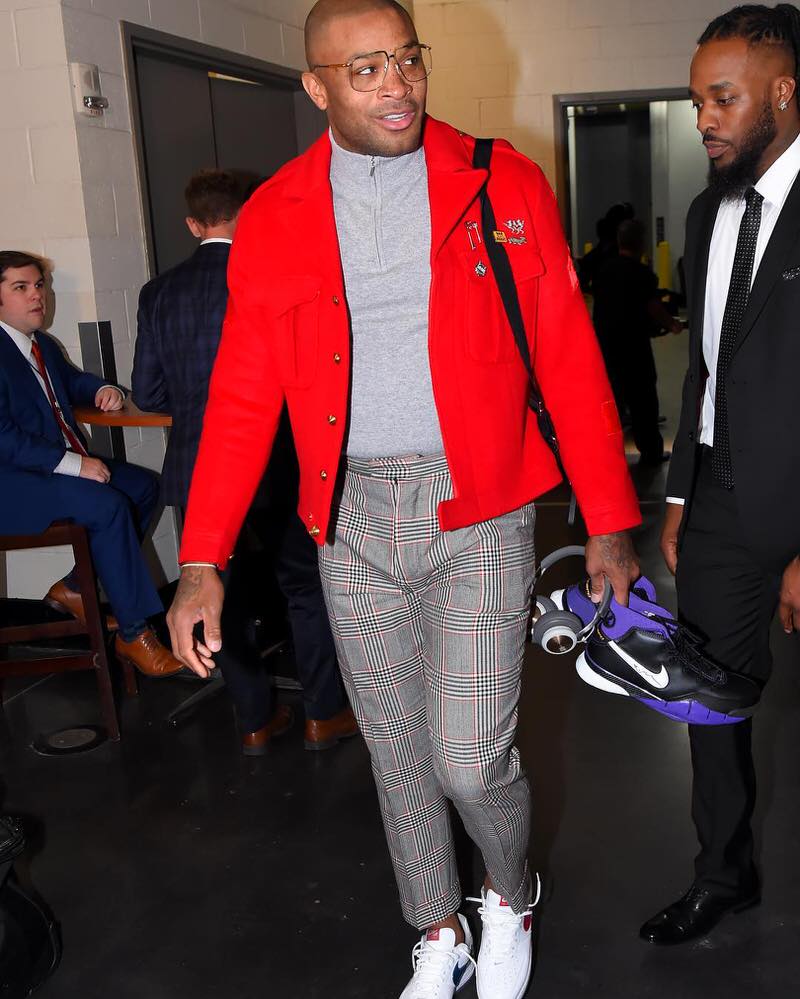 Preseason vs Spurs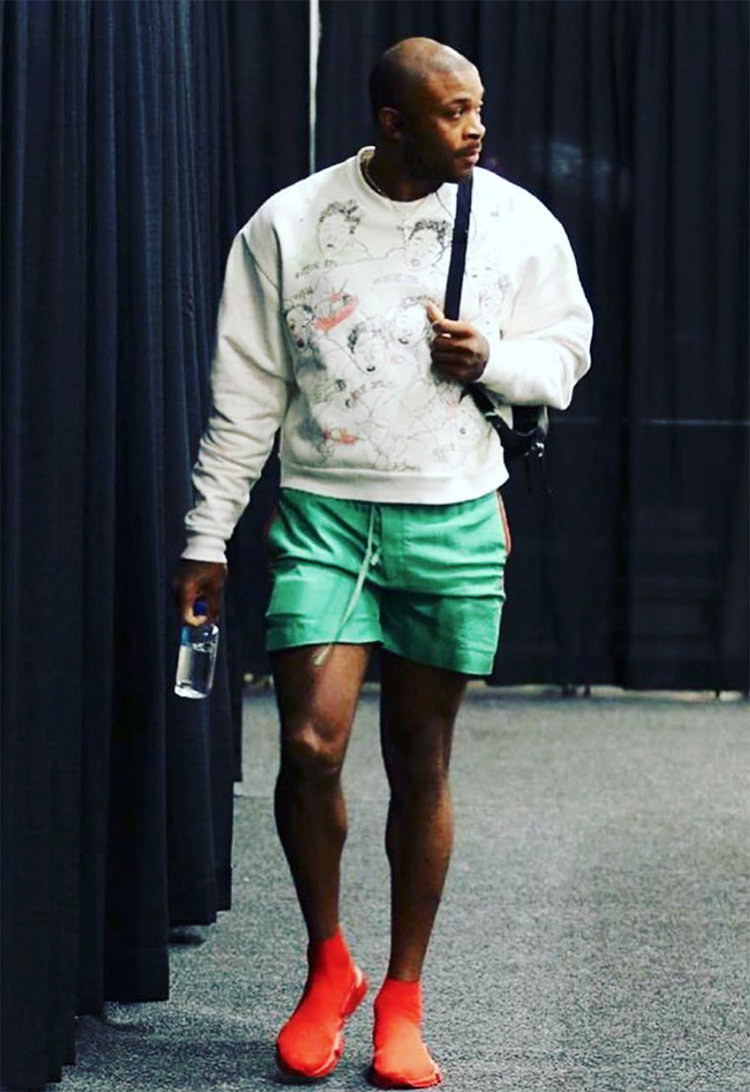 Preseason vs Pacers
Preseason vs Grizzlies
Preseason vs Shanghai Sharks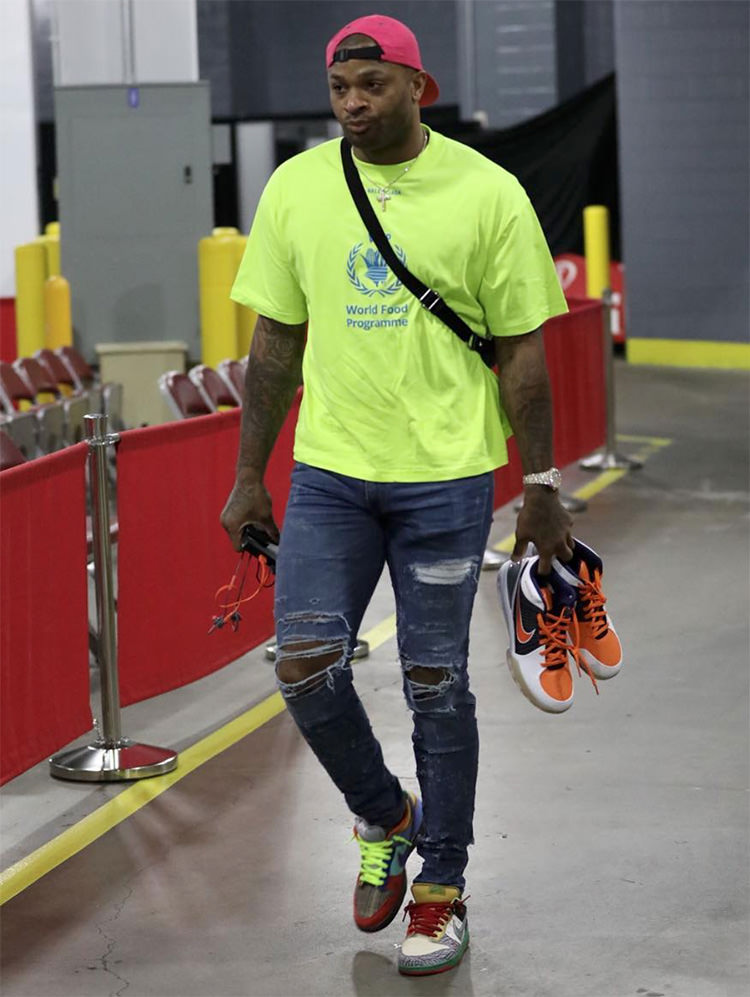 Media Day