words by Christopher Cason
Last weekend, during the second stop on the Houston Rockets' five-game road trip, I watched PJ Tucker cycle through the Nike Air Force 1 Sheed PE, Nike Zoom LeBron III "Superman," UNDFTD x Nike Hyperdunk before settling on the Air Jordan 10 "JBC."
Just a day before in Brooklyn, he gave us all the first look at the Nike Air Fear of God 1 against the Nets. That was something that had been in the works for months after Jerry Lorenzo showed him the design in Paris during Fashion Week. With the two being friends and Lorenzo being one of Tucker's favorite designers, it didn't take long for an agreement to be reached.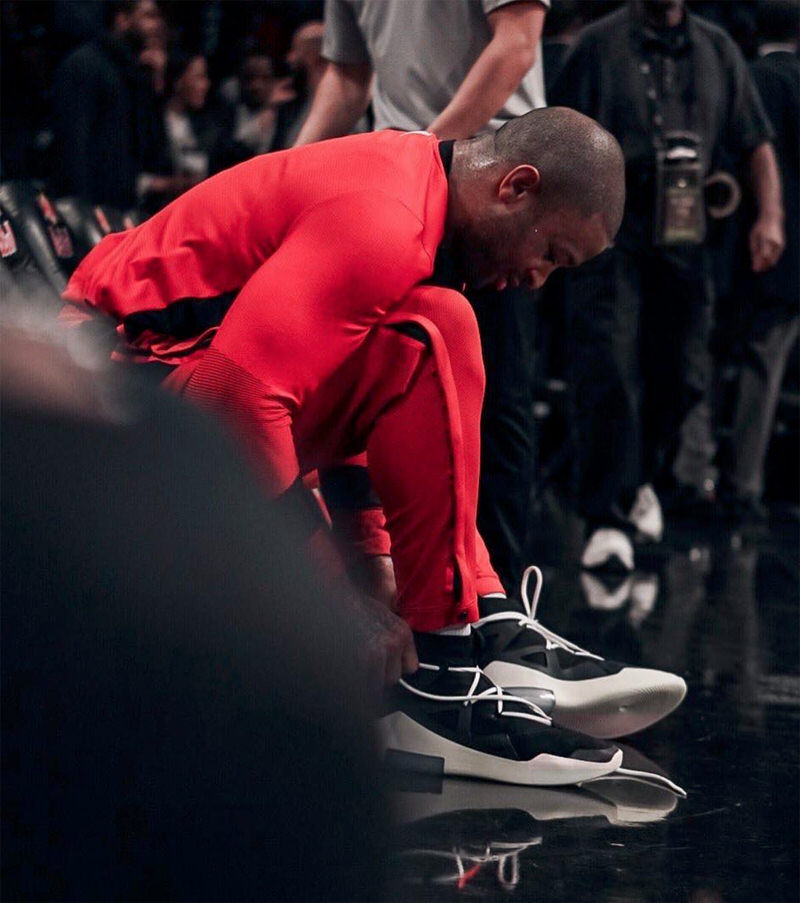 Arriving in Chicago donning the Air Jordan 3 Oregon PE, Tucker sees to it that Rockets Equipment Manager, Anthony Nila, will spend each game day on his toes, ready to swap from the assortment of the forward's selection. Along with what Nila is responsible for, Tucker may also arrive at the game with another pair or two in hand. This is on top of the 12-14 pairs he'll typically travel with for casual wear.
"I stopped [counting] at 4,000 in like 2011 or 2012 and I haven't counted since." – PJ Tucker
While I had always thought of his footwear showcase as flexing – and it is to a degree – I learned that a lot more thought goes into the decisions of what he's wearing.
"When I pack, it usually depends on how many games we're on the road and where we're going," Tucker says. "I have to know where we're playing, know what colors we're wearing and I kind of base my selection off of that. If it's a one-game trip, I'm going to have about six pairs because I'll switch it up. Some days, I'll feel a certain way, then we'll land somewhere and I'll feel another and on game day, I might feel another."
"I don't try to show off a bunch of shoes. It literally is about my superstitions," he continued. "If I start a game off and miss a couple of shots, I'm probably going to switch those out. If I'm getting scored on, I'm not moving right and I'm missing my rotations, I'm going to switch the shoes out."
He estimated that he spent around $200,000 on sneakers last season. As much as he enjoys playing in some of the most coveted kicks in the world, Tucker seems to enjoy the thrill of tracking down limited releases and rare gems.
Given how long he's been at it, it's now all about quality over quantity.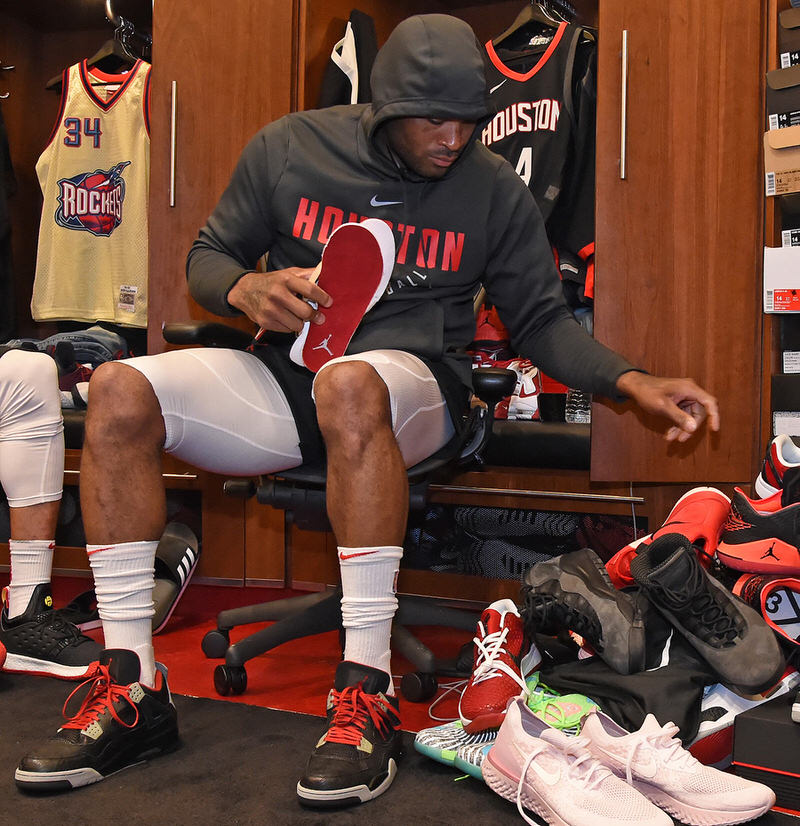 "I stopped [counting] at 4,000 in like 2011 or 2012 and I haven't counted since," he says. "I give away so many and we get so many every day – me and my brother. I have a room where I store and stock them and there's a room with all the stuff I wear and the things I'm going to wear."
While there isn't anyone in the league coming close to taking his crown as the league's undisputed sneaker king, off the floor, you're more likely to see him in the Epic Reacts, Air Skylon IIs, Air Max 1s, Air Force 1s and SB Dunks. "When kids see me off the court they'll always be like, 'Man, I thought you would have some heat on?' Man, I don't wear that stuff off the court," Tucker says. "I'm 33 years old, got kids and I don't have time to find heat every day to wear."
With the sheer number of choices at his disposal, I figured it would be difficult to conduct a My 5 that PJ would truly be comfortable with. So, we changed things up to see what five shoes he's currently on the hunt for, has acquired and what we might see him rocking very soon.
Nike LeBron 6 "Stewie Griffin"
PJ Tucker: I don't have any grails at the moment because I feel like I have everything that I really want. That sounds crazy but when you do it every day for most of your life up until this point, there are no grails for me anymore. The hardest pair for me recently was the "Stewie Griffin" LeBron 6. It took me a long time to get those because that's a hard pair to find – probably the hardest. I was able to get them and that was big.
Nike KD 2 "All-Star" & Nike KD 3 "Horse Hair"
PJ Tucker: The All-Star KD 2s – the all red ones are crazy! That and the Horsehair KD 3. I haven't seen anyone with those but I'm going to bring those out soon. I was going to surprise people but I've told you. [Laughs] I think they're going to go over a lot of people's head, but those are crazy.
Nike Air Yeezy 1 Grammy PE
PJ Tucker: I'm working on this Grammy Edition Air Yeezy. A lot of people don't know, it's an all, all black pair that's crazy! It's a pair out there that's floating around and I know this dude that has them. He's holding onto them with dear life but I'm going to get them off of him and I'm going to hoop in them. I want to hoop in those so bad. I'm working on that now.
Nike SB Dunk Low "Yellow Lobster"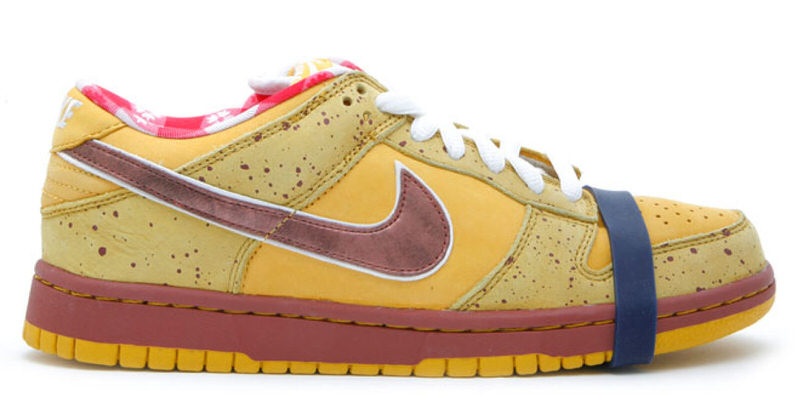 PJ Tucker: They're just crazy.
Nike LeBron X "Reverse Championship Pack"
PJ Tucker: It's a reverse LeBron X Championship Pack. A lot of people don't know about those but the red pair are low and the green pair are high. It's crazy.