This week was filled with a wide range of kicks that raised a ton of eyebrows. From the multitude of Christmas games that evoked players to bring some of their best to an average day filled with some grails that we haven't seen in years. To no one's surprise, PJ Tucker isn't playing fair as he dominated yet another week of Kick on Court action.
Take a look at the top 10 kicks that hit the hardwood and let us know on social if we missed any that you loved. Be sure to stay up to date with everything NBA-related here on Nice Kicks.
10.  adidas D.O.N. Issue #1
+ Following an outstanding rookie campaign with the Utah Jazz, Mitchell earned his Stripes with adidas for his signature shoe which you can read more about here
+ Mitchell dropped 23 points, 4 rebounds and 3 assists against the Philadelphia 76ers
9. Nike LeBron 8 V2 Low "Miami Nights"
+ As the "South Beach" kicked off the LeBron 8 and King James' reign with the Heat, the LeBron 8 V2 Low "Miami Nights" closed out the colorways for the polarizing yet beloved Air Max signature
+ Lauri has been back on court with the Bulls, continuing his LeBron habit he displayed at Arizona
8. Nike Zoom Kobe 5 "Lower Merion"
+ The "Lower Merion" colorway of the Nike Zoom Kobe 5 pays respect to Bryant's alma matter which is located in Pennsylvania
+ Tobias Harris has heavily rotated some of Kobe's most memorable signature models and colorways which you can read more about here
7. Nike LeBron 11 "NBA 2k14"
+ Released in 2014 to the tune of only 2,014 pairs, this limited LeBron celebrated the best video game in modern hoops
+ Dubbed as "Earned, Not Given," NBA2K14 gamers had to hit a plethora of milestones during their in-game journey to unlock the shoe, including winning 60 games and making a signature shoe in the Nike Innovation Kitchen within the game. It's said that these milestones took 80 hours of gaming to hit.
6. adidas Pro Model PE
+ Swaggy P's extremely vibrant Pro Model PE is an ode to his daughter
+ You can read more on every shoe the Swag Champ is wearing this season with the Denver Nuggets here
5. Air Jordan 2 "Doernbecher"
+ The Doernbecher collection allows the patients at Doernbecher's Children Hospital in Oregon to get creative with Nike silhouettes both trending and classic
+ PJ Tucker ate rebounds for dinner as he grabbed 16 boards against the San Antonio Spurs
4. Concepts x Nike Kyrie 5 "Ikhet"
+ Concepts and Nike continue their relationship as they collaborate on the newest member of Kyrie's signature line
+ Kyrie went off as he dropped 40 points, 10 boards and 3 assists in a 121-114 OT win over the Philadelphia 76ers
3. Nike LeBron 16 "SuperBron"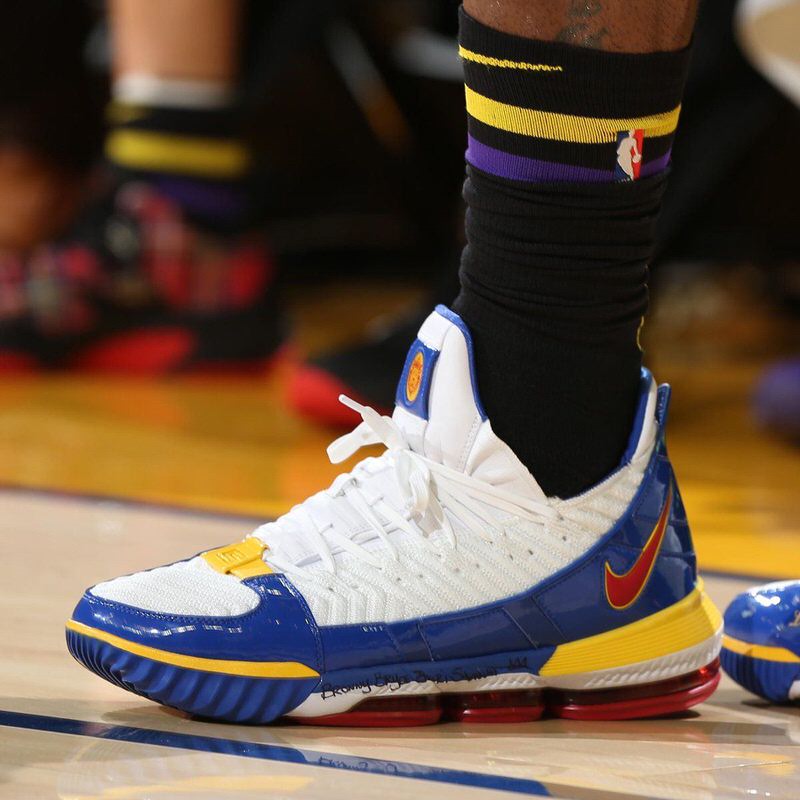 + Bron scored 17 points, dished 5 assists and grabbed 13 boards despite his early exit against the Golden State Warriors
+ The Nike LeBron 16 "SuperBron" is the first shoe in the #LeBronWatch campaign as it pays homage to the LeBron 3 "Superman" which Bron rocked on the way to Oracle Arena
2. Nike Hyperdunk Supreme "Kobe Barcelona Ronaldinho"
+ The "Kobe Barcelona Ronaldinho" emulates the Mamba's love for fútbol as well as his admiration for one of the world's best players — Brazil's Ronaldinho
+ PJ Tucker yet again manages to get his hands on an ultra-excluive sneaker as he continues to dominate Kicks On Court
1. Nike LeBron 6 "Stewie Griffin"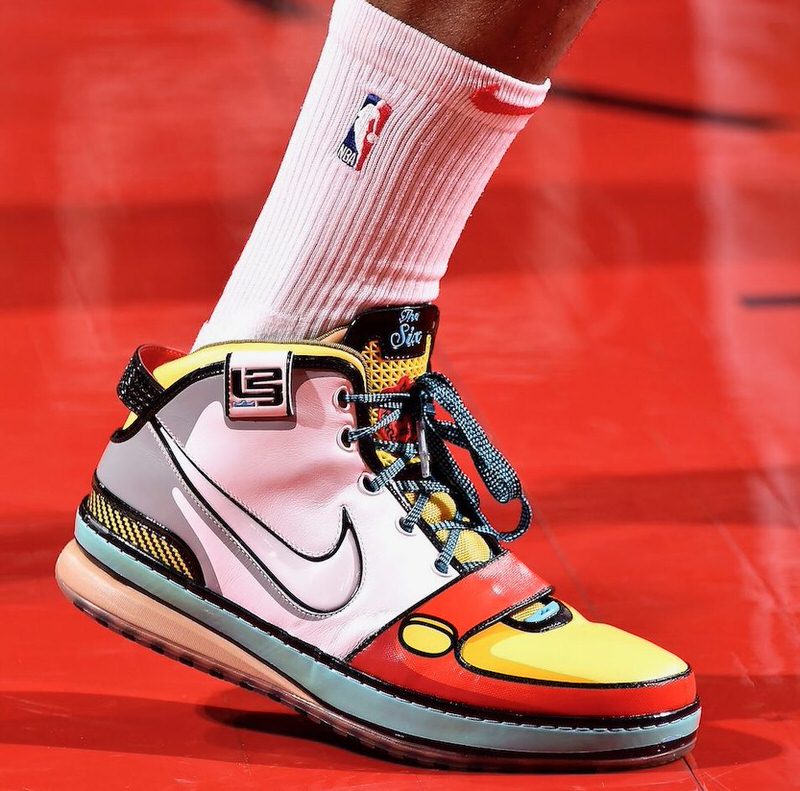 + The Family Guy-inspired Nike LeBron 6 "Stewie Griffin" is one of the rarest sneakers worn by Tucker and one we haven't seen in years
+ PJ Tucker keeps wowing us with his collection this season which you can read more about here