This weekly recap is filled with all kinds of heat. From PJ Tucker absolutely dominating the top spots to some PEs and samples making the cut, the last Kicks On Court list before All-Star Weekend in Chicago is pure money. In addition to the heat, we continues to see payers across the league continue to honor both Kobe and Gianna Bryant.
Take a closer look at the list below, and be sure to tune-in next week for more heat. Don't forget to follow Kicks On Court on IG for daily content and much more.
10. Nike LeBron 3 "Oilers"
+ Word to Warren Moon
+ When's the last time you hooped in the LeBron 3?
9. Air Jordan 28 "Red Camo"
+ Air Jordan 28 is always a solid choice
+ Arguably one of the best zip-up sneakers to hit the court
8. Supreme x Air Jordan 14
+ Wright consistently brings out these gems over in Dallas. Super clean
+ Which Jordan model should Supreme collab with next?
7. Nike Kyrie 6 "Invitational"
+ The pairs were exclusively given out at the Kyrie Invitational
+ We need these to release ASAP
6. Nike Zoom Kobe 5 Protro "Kay Yow"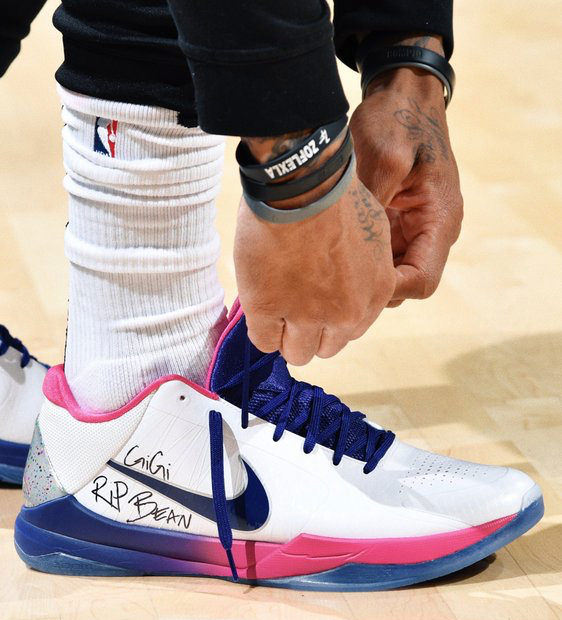 + The unreleased Kobe 5 worn by DeMar could release sometime soon
+ Shoutout to DeMar for hiring both Kobe and Gigi on these. See how other players across the league honored them here
5. Nike LeBron 15 "Waffle Trainer"
+ Take a look at every sneaker The King wears this season here
+ #LeBronWatch was special. We need that same energy on the 17s
4. Nike Zoom Kobe 1 "Westchester"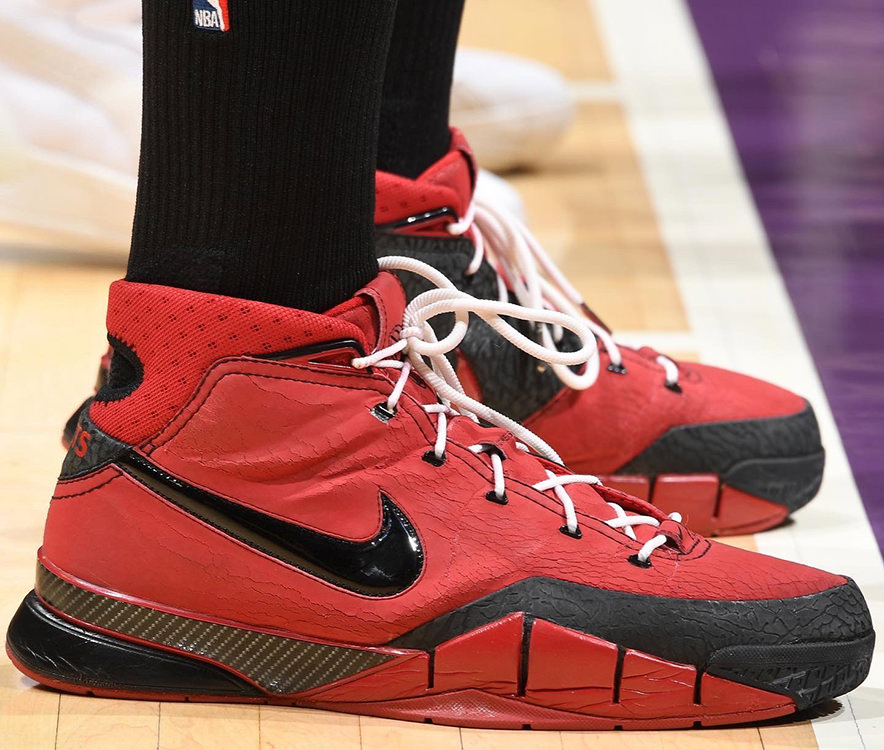 + The fact that PJ has these is both unreal and not a surprise. Sneaker king
+ The elephant print accents across the upper are money
3. Nike Zoom Kobe 2 "All-Star" PE
+ Shoutout to PJ for repping The Bean at Staples Center
+ Peep every shoe PJ Tucker wears this season here
2. Air Jordan 11 Sample
+ Man oh man. PJ really isn't messing around this year
+ Last time we checked, only Drake had a pair. Should Jordan release these?
1. Reebok Questions Kobe PE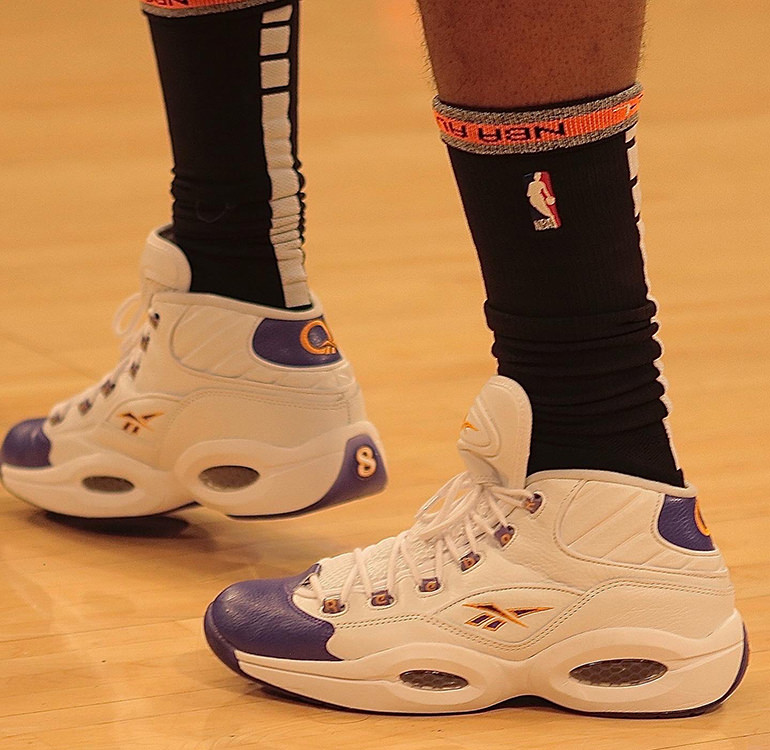 + Wow. Harden really brought these out at Staples Center. Salute.
+ For those who might remember, Kobe wore these during his famous sneaker free agency period that changed every thing