words // Nick DePaula:
Before the 2002 NBA season, the term "sneaker free agent" wasn't even really a thing. By that time, you had a few players around the league switch their shoe brands mid-career, but the endorsement space wasn't covered to the depth we see today. You also just never got a sense that a player's brand switch would create such an instant impact for his new company.
Big names had made a switch. Scottie Pippen had switched from Avia to Nike. Patrick Ewing had switched from adidas to his own Ewing brand and then to Nike. Dennis Rodman moved on from Reebok, wore Nike and then switched to Converse.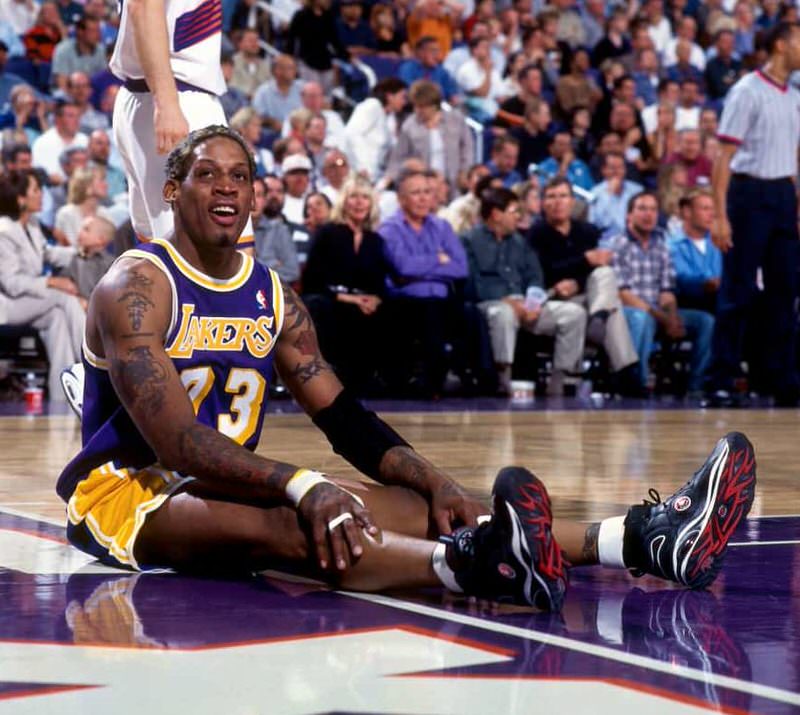 And of course, Chris Webber wore Nike, Fila, Reebok and AND1, all in a five year stretch. (He'd later wear Dada, Reebok again and then retire in adidas.)
There were young rising stars like Kevin Garnett (Nike to AND1) and Vince Carter (Puma to AND1 to Nike) that had switched their shoe deals by the new millennium, but still, none were proven signature stars from a footwear standpoint.
That all changed when Kobe Bryant decided to break his contract with adidas just after the 2002 NBA season.
It wasn't the close of any old regular season either — Kobe had just won a third straight NBA championship. He was 23 years-old, seemingly poised for more rings, and clearly the future of the league as it moved to a post-Jordan era.
Even though adidas had a third The Kobe sneaker all designed and ready to launch during the Fall of 2002, Kobe wanted out. He was looking to move on from the Feet You Wear and Audi-inspired design languages that dominated his early adidas product, and set out for a new footwear partner.
As per the break agreement he struck with adidas that summer, Kobe had to wait a full calendar year before he could sign a new shoe deal with a new brand. Since he couldn't technically latch on as an endorser of one company just yet, he also agreed not to wear the same brand for three or more games in a row.
So he rotated through an awesome assortment of PEs from Reebok, clean custom Air Jordans like the III, VII and VIII, and even oddities like the Magic Johnson-led Converse Weapon, an Air Force 1 Mid and an in-line model from AND1.
Literally every brand hoped to offer up some size 14 PEs and eventually make a pitch to Kobe during that time. Jason Petrie, then an intern at Fila, once joked to me that they even had a whole presentation for Bryant based on the shared Italian heritage of Kobe's upbringing and the brand.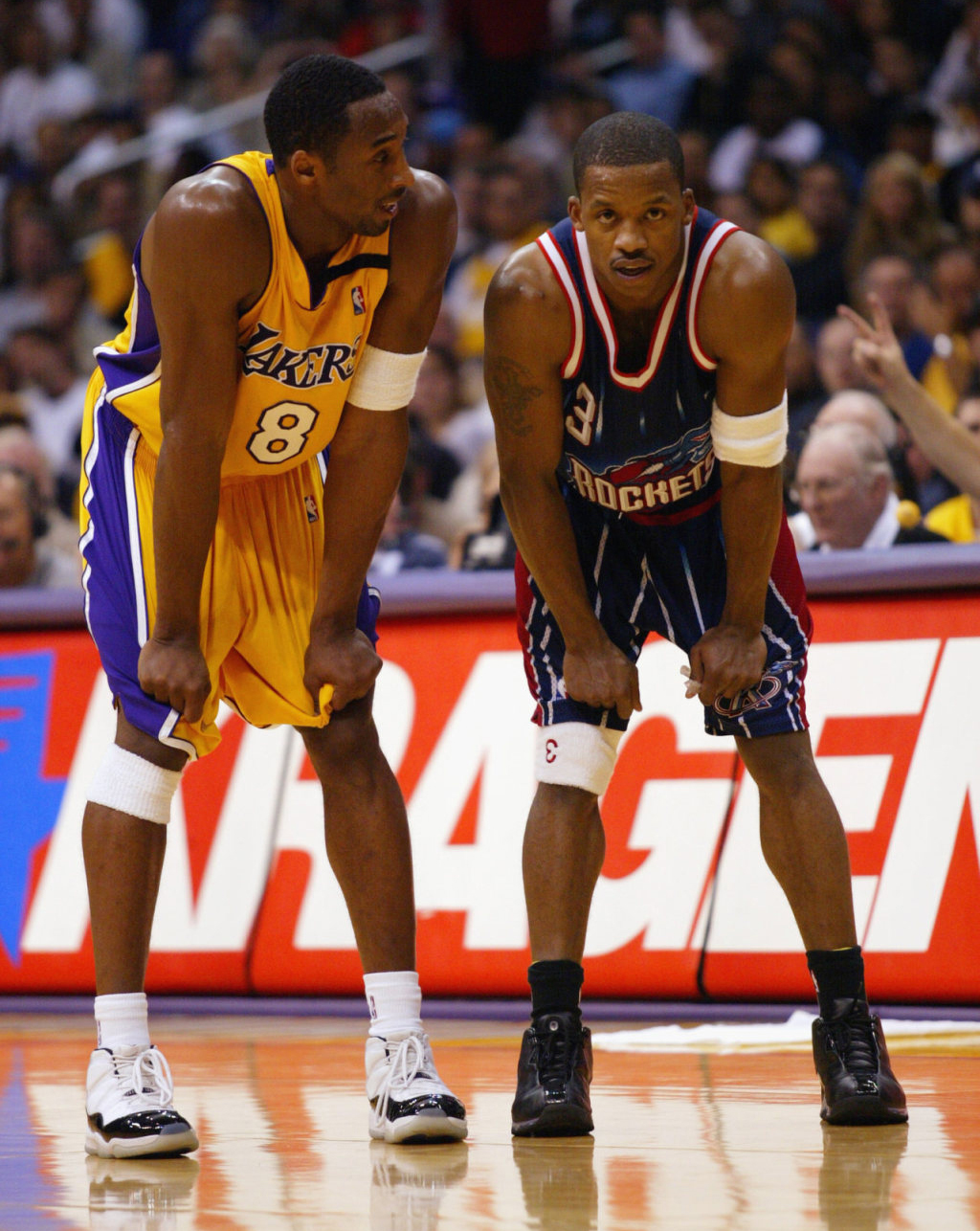 Even though he showed love to several brands over the course of the next season, as everyone figured (and adidas feared), Kobe was headed to Nike. He signed a 5-year deal during the summer of 2003, for a reported $40 Million.
"It was like when Harry Potter landed in Hogwarts. [laughs] He was home," Kobe joked to me years ago about signing with the Swoosh that summer. "I'm always around a bunch of people who are just as competitive as I am or just as passionate about the sport as I am."
Perhaps he was alluding to the fact that adidas was still mostly known as a German company focused on soccer at that time, whereas Nike had a proven track record in the signature basketball space, and more closely understood American hoops from a culture standpoint. Either way, it's been a partnership and a decision of his that has served him well throughout the rest of his career.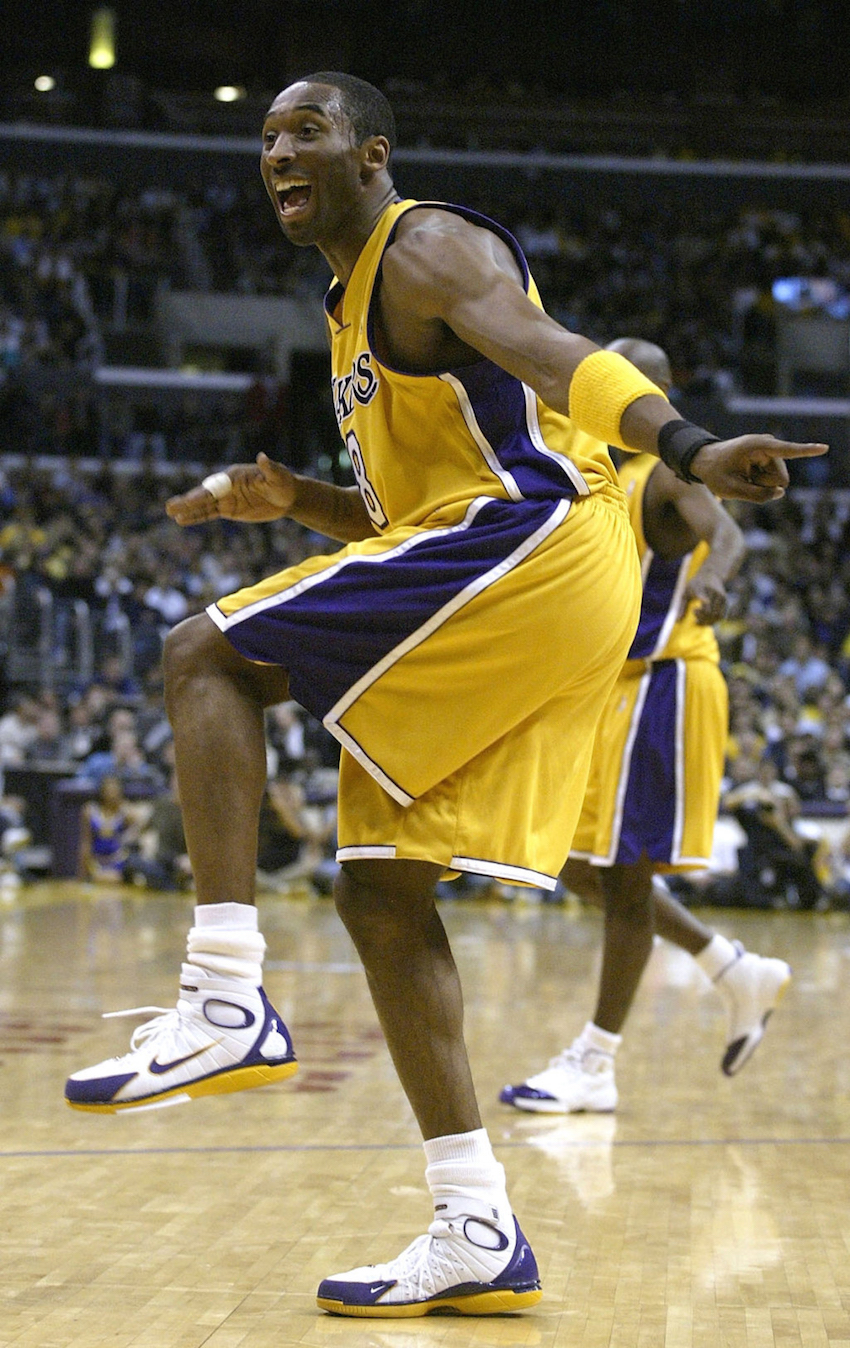 "I'm not looked at as being different or anything like that because I'm ultra competitive," he continued. "I'm just around a bunch of people who are exactly the same way as I am."
One of those people is designer Eric Avar, who was involved in the initial conversations, and has worked with Bryant ever since.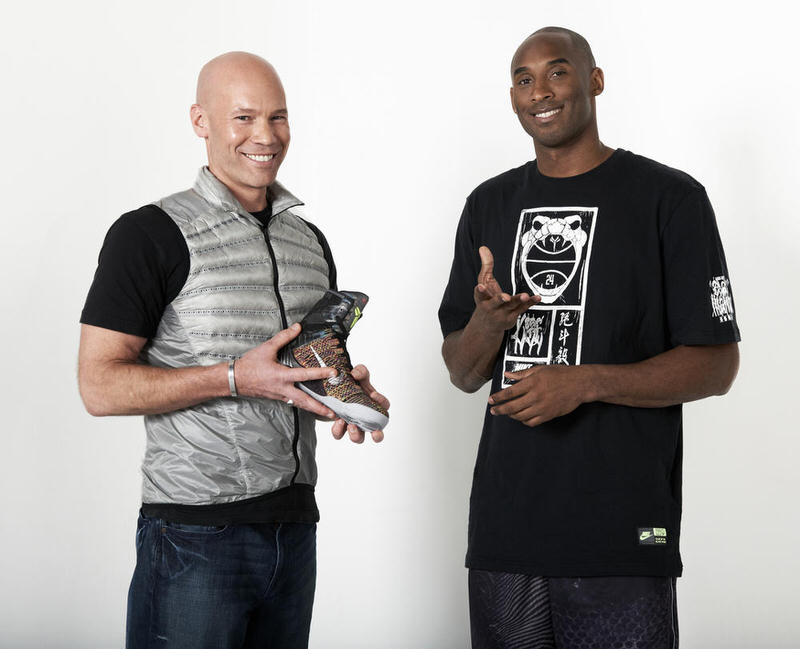 "As soon as we first met, we hit it off instantly," beams Kobe.
From there, the duo worked to craft the Zoom Huarache 2K4, later shifted the industry with the introduction of the low-top Kobe IV, and have gone on to build a bond rarely seen in signature footwear.
Now on the brink of retirement, Kobe's run with Nike will be looked back at as one of the most successful signature lines in sneaker history.
His mid-career brand move has given new importance to the idea of sneaker free agency ever since, in an era now where the endorsement moves of Kevin Durant, Stephen Curry and James Harden have been watched more closely than ever.