The King is crushing in his second season with the Los Angeles Lakers.
Last year, the team failed to make it into the playoff picture but that didn't stop LeBron from rocking some great colorways of the Nike LeBron 16. All eyes are on the Lakers this season with the addition of Anthony Davis to the roster. To add to that momentum, the hype for LeBron's 17th installment of his signature sneaker is sky-high.
The shoe features a modified forefoot Zoom unit, massive heel Air Max unit, a heat-and-pressure combined Knitposite (essentially Battleknit 3.0) along with an inverted Swoosh by the midsole.
Like last season, we'll be documenting every shoe LABron James rocks both on and off the court. Be sure to follow us all season long for what's to come.
2020 NBA Playoffs
NBA Finals vs. Miami Heat
Game 4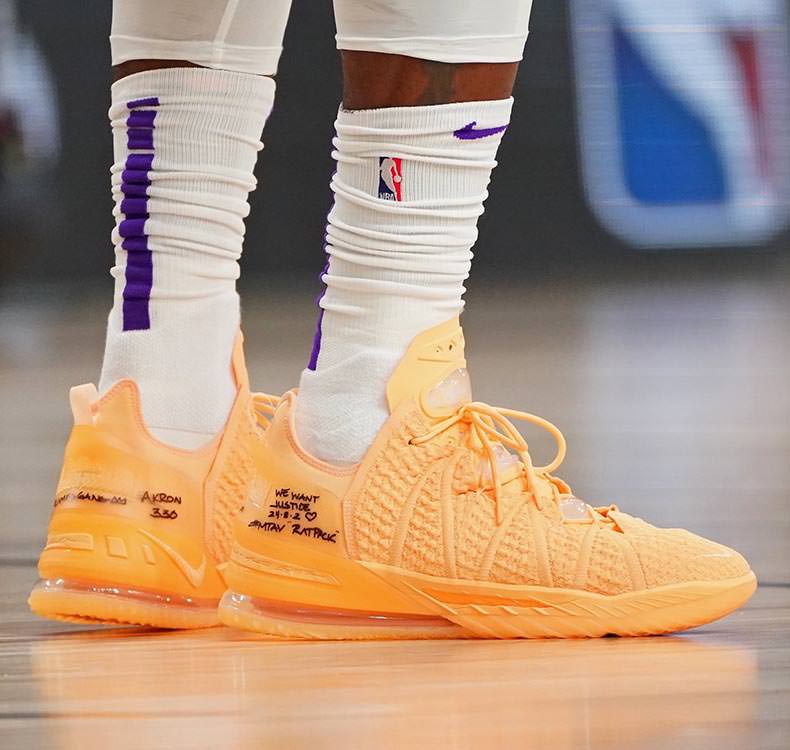 LeBron James in a Nike LeBron 18 PE (Kevin C. Cox/Getty Images) LeBron James in a Nike LeBron 18 PE (Kevin C. Cox/Getty Images)
Game 3
LeBron James in the Nike LeBron 17 "Command Force" (Andrew D. Bernstein/NBAE via Getty Images)
Game 2
LeBron James in the Nike LeBron 17 "Courage" LeBron James in the Nike LeBron 17 PE (via NBA Kicks)
Game 1
LeBron James in the Nike LeBron 7 "Media Day" (Nathaniel S. Butler/NBAE via Getty Images) LeBron James in the Nike LeBron 7 "Media Day" (Kevin C. Cox/Getty Images) LeBron James in the Nike LeBron 17 PE (Jesse D. Garrabrant/NBAE via Getty Images)
Western Conference Finals vs. Denver Nuggets
Game 5
LeBron James in the Nike LeBron 7 PE (Nathaniel S. Butler/NBAE via Getty Images) LeBron James in the Nike LeBron 17 PE (Kevin C. Cox/Getty Images) LeBron James in the Nike LeBron 17 PE (Jim Poorten/NBAE via Getty Images)
Game 4
LeBron James in a mismatched pair of Nike LeBron 17 PEs (Jesse D. Garrabrant/NBAE via Getty Images) LeBron James in the Nike LeBron 18 "Reflections" (Jim Poorten/NBAE via Getty Images)
Game 3
LeBron James in the Nike LeBron 17 "Bron 2K Playoffs" (Mike Ehrmann/Getty Images)
Game 2
LeBron James in the Nike LeBron 17 PE (Jesse D. Garrabrant/NBAE via Getty Images)
Game 1
LeBron James in the Nike LeBron 7 PE (Nathaniel S. Butler/NBAE via Getty Images) LeBron James in the Nike LeBron 17 "Command Force" PE (Nathaniel S. Butler/NBAE via Getty Images)
Western Conference Semifinals vs. Houston Rockets
Game 5
LeBron James in the Nike LeBron 7 "ASG" (Jesse D. Garrabrant/NBAE via Getty Images)
Game 4
LeBron James in a Nike LeBron 17 PE (Nathaniel S. Butler/NBAE via Getty Images)
Game 3
LeBron James in a Nike LeBron 17 PE (Mike Ehrmann/Getty Images)
Game 2
LeBron James in the Nike LeBron 17 "Courage" (Andrew D. Bernstein/NBAE via Getty Images)
Game 1
LeBron James in a Nike LeBron 7 PE (Jesse D. Garrabrant/NBAE via Getty Images)
Round 1 vs. Portland Trail Blazers
Game 5
LeBron James in the Nike LeBron 7 PE (Andrew D. Bernstein/NBAE via Getty Images) LeBron James in the Nike LeBron 17 Low (Jesse D. Garrabrant/NBAE via Getty Images)
Game 4
LeBron James in the Nike LeBron 7 "Fairfax" (Pool/NBAE via Getty Images) LeBron James in the Nike LeBron 7 "Fairfax" (Kevin C. Cox/NBAE via Getty Images) LeBron James in the Nike LeBron 7 "Fairfax" (Jesse D. Garrabrant/NBAE via Getty Images)
Game 3
LeBron James in the Nike LeBron 17 "Command Force" PE (Garrett Ellwood/NBAE via Getty Images)
Game 2
LeBron James in the Nike LeBron 7 "MVP" (Joe Murphy/NBAE via Getty Images) LeBron James in the Nike LeBron 7 "MVP" (Joe Murphy/NBAE via Getty Images)
Game 1
LeBron James in a Crenshaw-dedicated Nike LeBron 17 PE (via NBA Kicks) LeBron James in a Crenshaw-dedicated Nike LeBron 17 PE (Mike Ehrmann/Getty Images) LeBron James in a Crenshaw-dedicated Nike LeBron 17 PE (Joe Murphy/NBAE via Getty Images) LeBron James in a Crenshaw-dedicated Nike LeBron 17 PE (Jesse D. Garrabrant/NBAE via Getty Images)
NBA Restart
Game 8 vs. Sacramento Kings
LeBron James in the Nike LeBron 18 (Kevin C. Cox/Getty Images)
Game 7 vs. Denver Nuggets
LeBron James in the Nike LeBron 17 PE (Jesse D. Garrabrant/NBAE via Getty Images)
Game 6 vs. Indian Pacers
LeBron James in the Nike LeBron 17 PE (Joe Murphy/NBAE via Getty Images) LeBron James in the Nike LeBron 17 PE (Jesse D. Garrabrant/NBAE via Getty Images) LeBron James in the Nike LeBron 17 PE (Jesse D. Garrabrant/NBAE via Getty Images)
Game 4 vs. Oklahoma City Thunder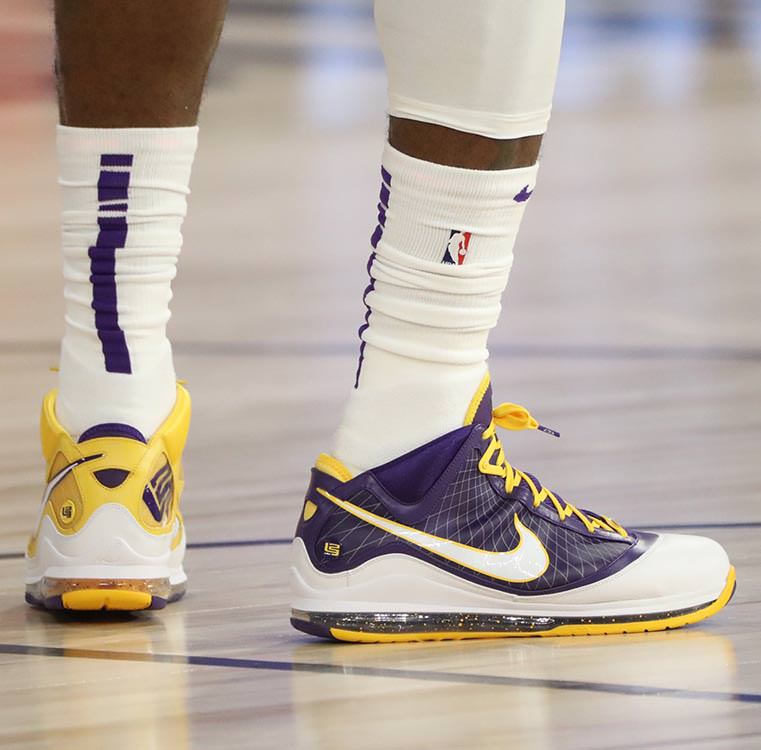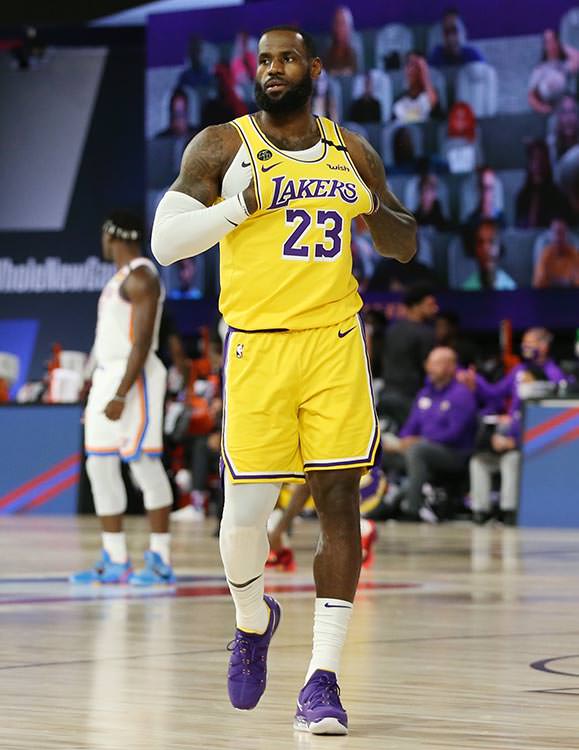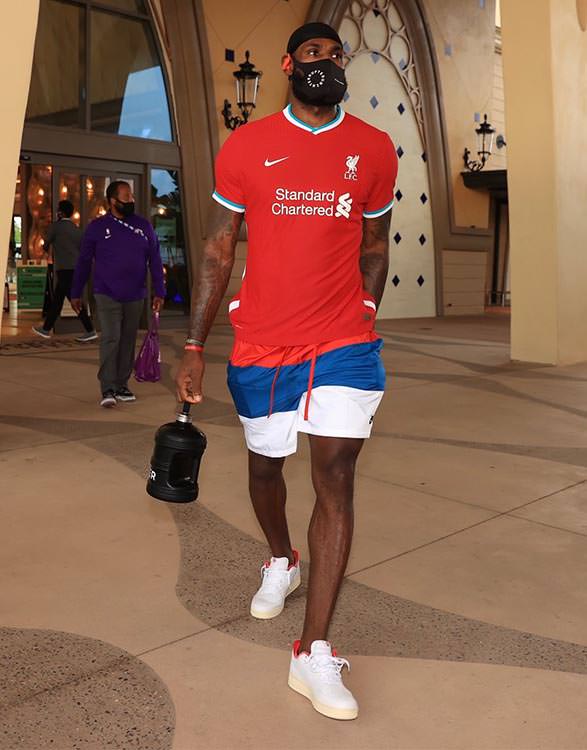 Game 3 vs. Utah Jazz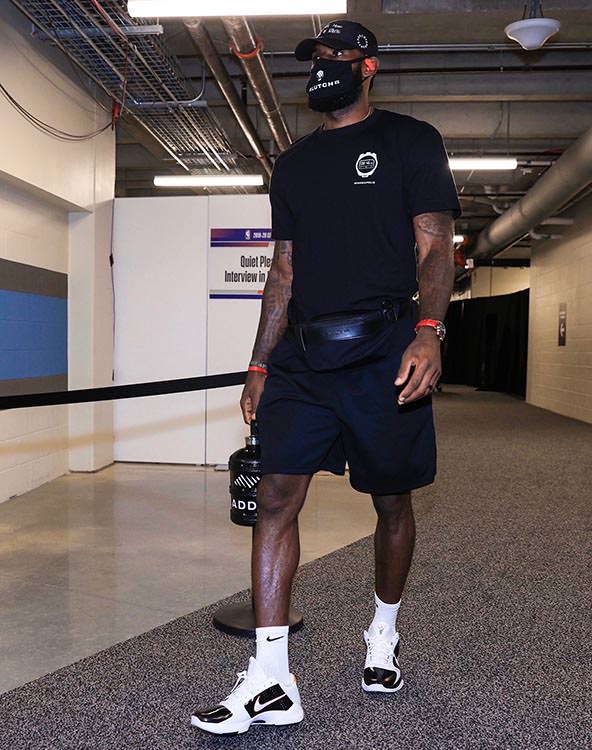 Game 2 vs. Toronto Raptors
Game 1 vs. Los Angeles Clippers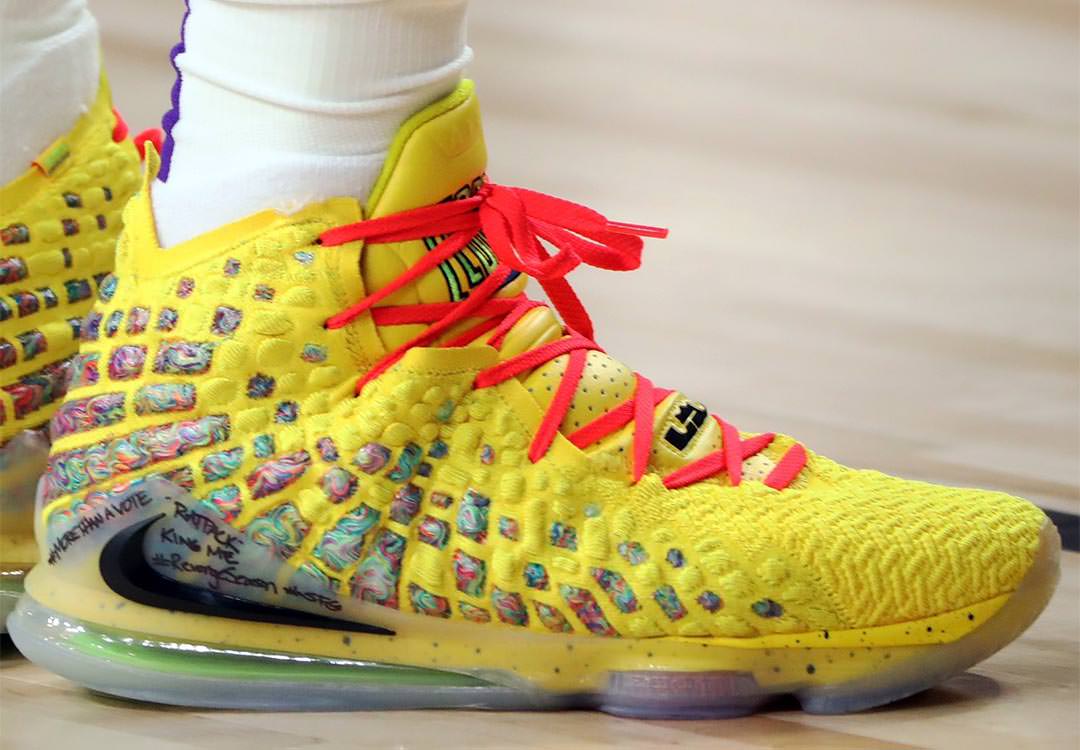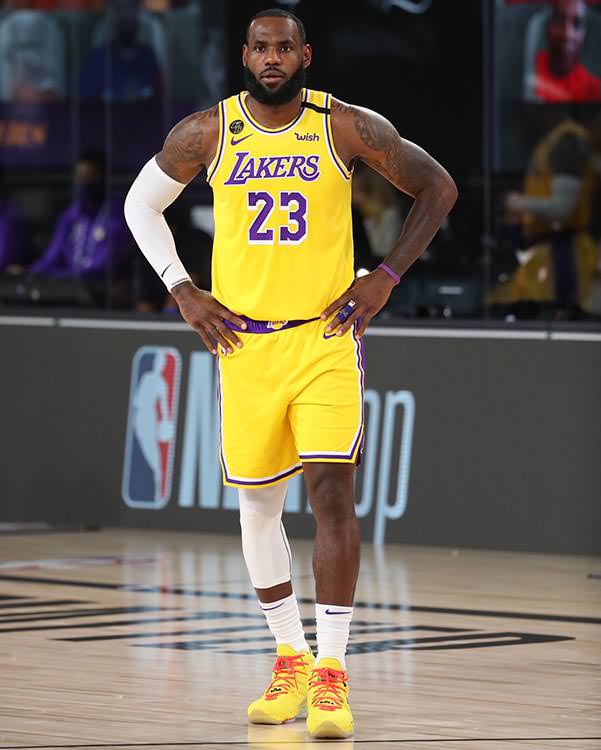 NBA Bubble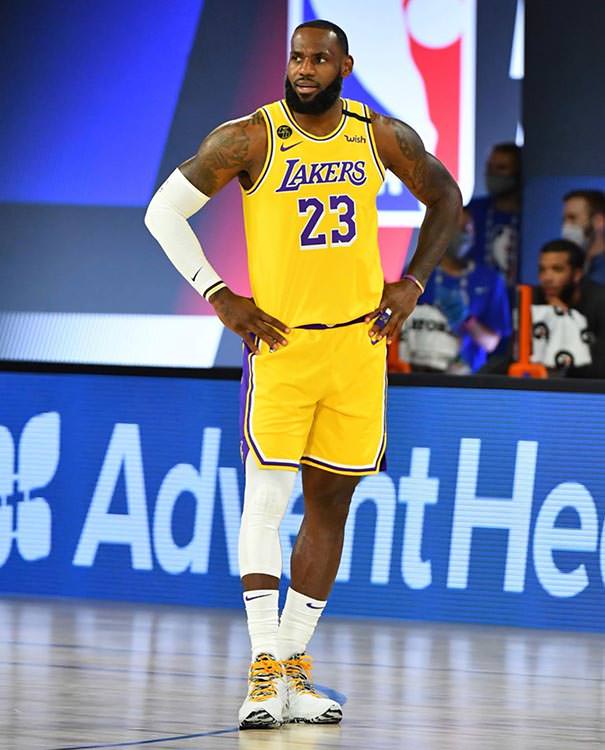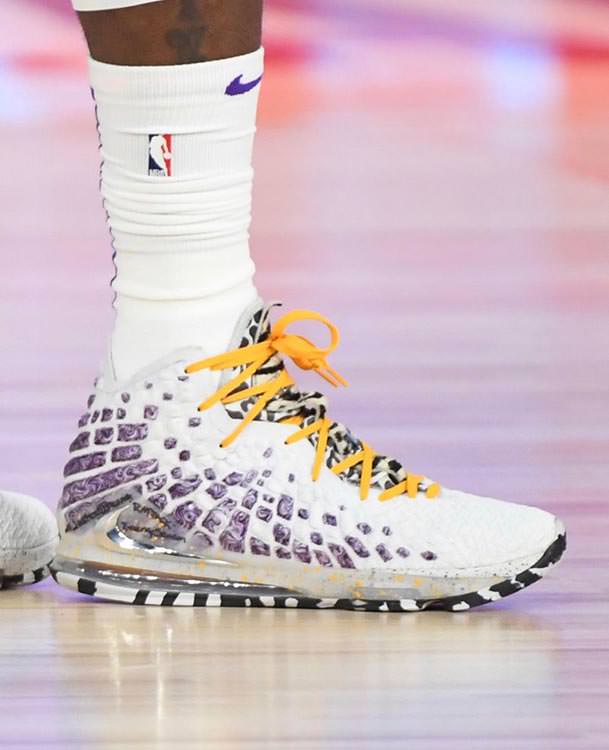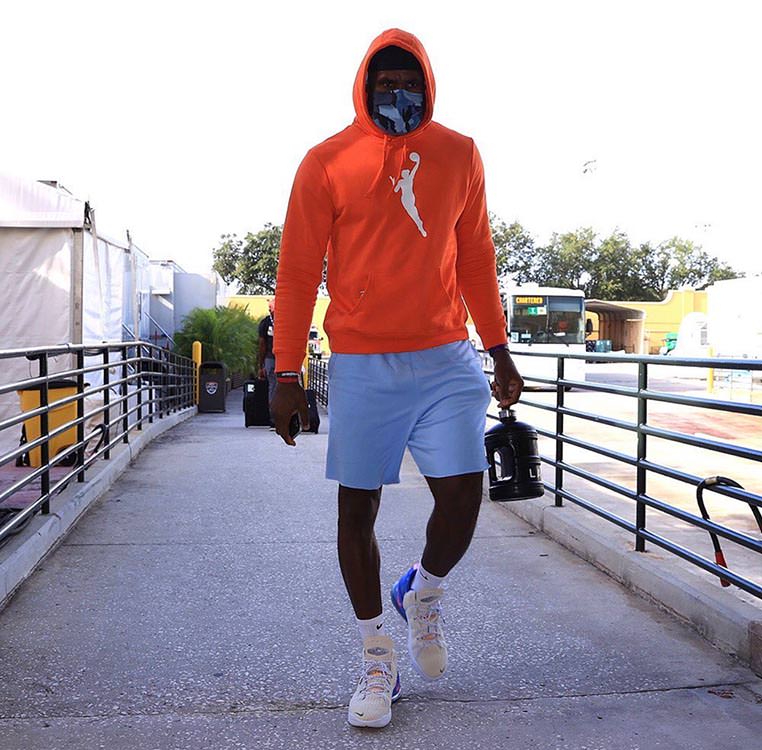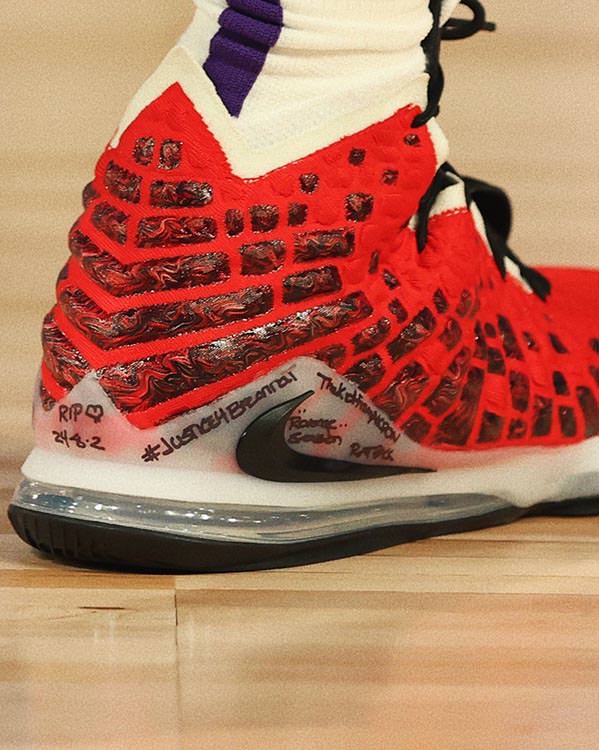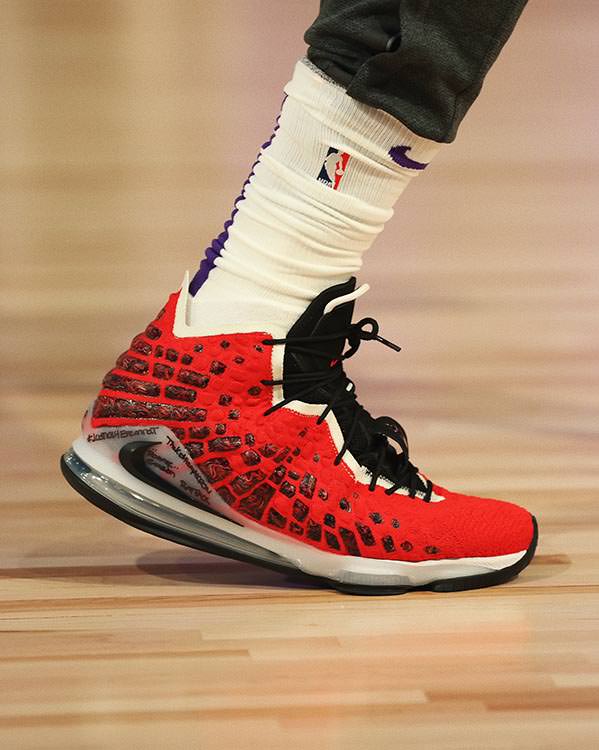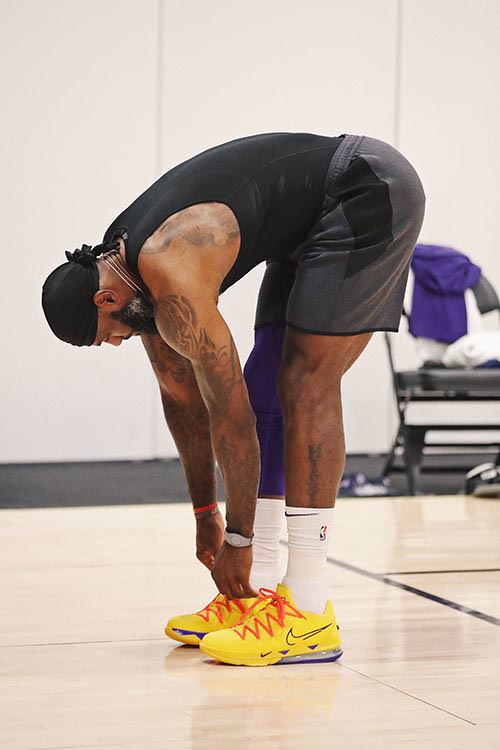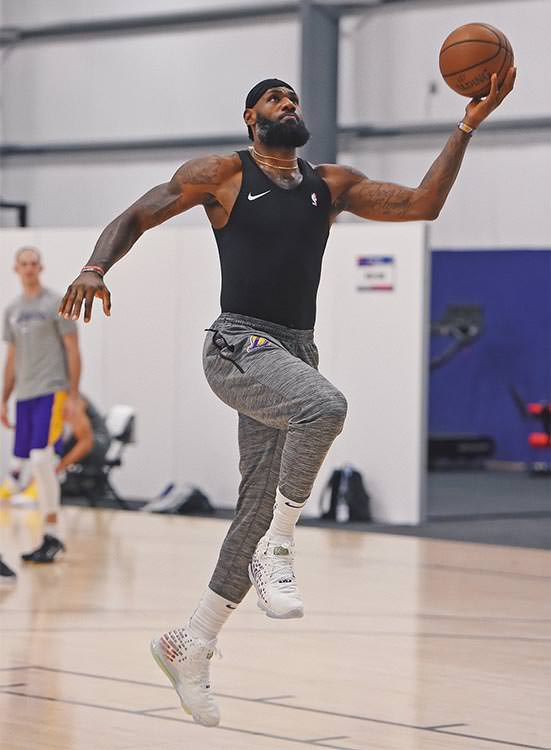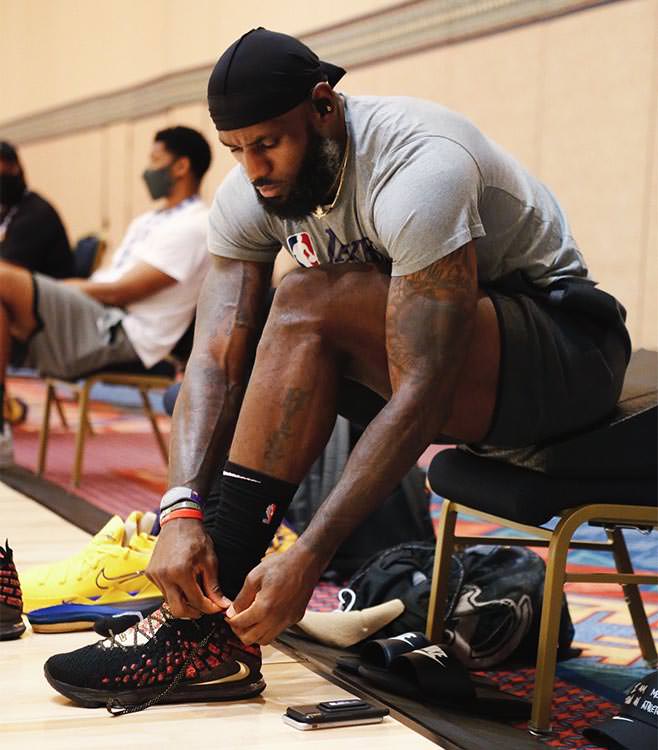 Game 63 vs. Brooklyn Nets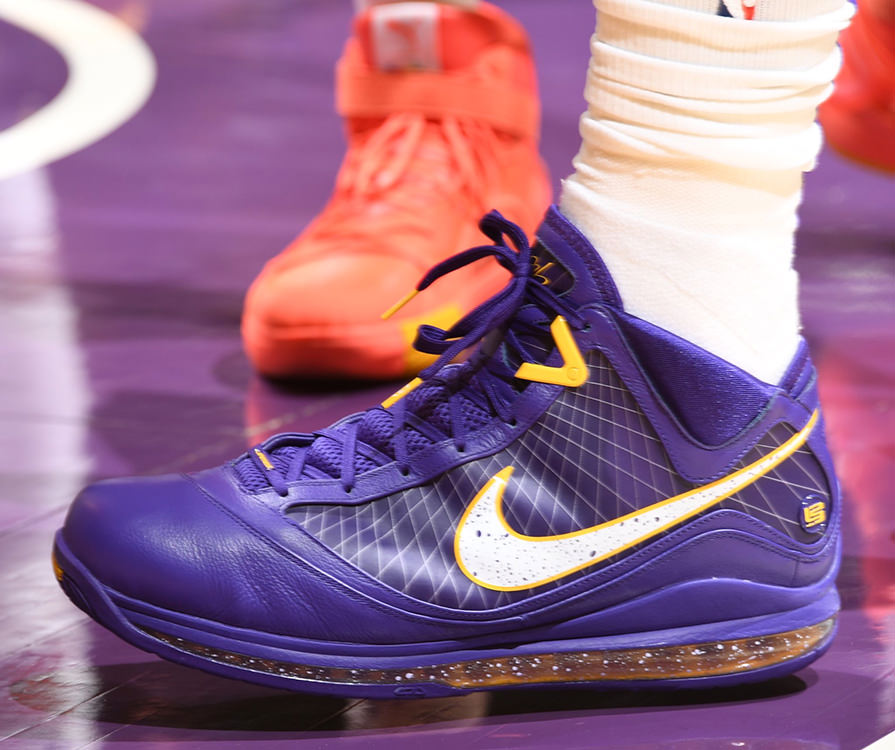 Game 62 vs. Los Angeles Clippers
Game 61 vs. Milwaukee Bucks
Game 60 vs. Philadelphia 76ers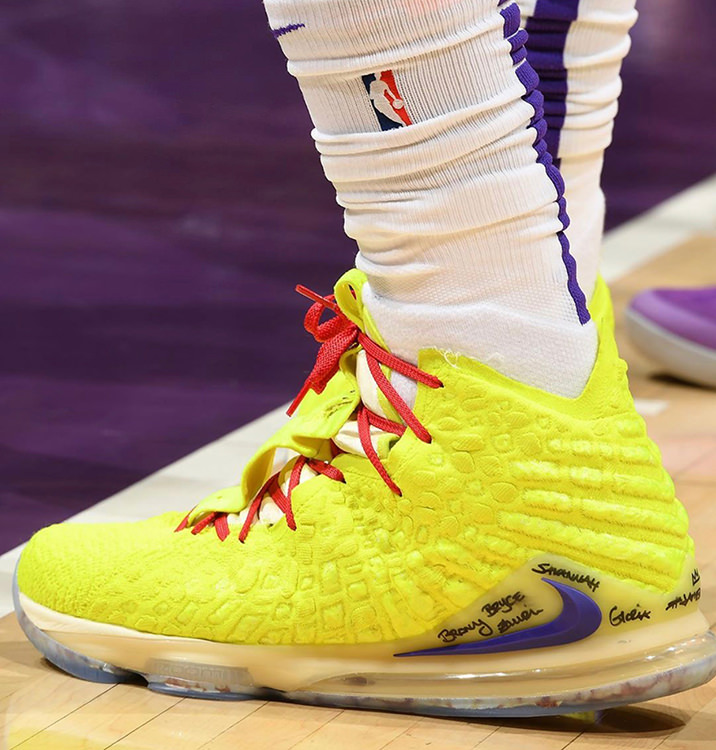 Game 59 vs. New Orleans Pelicans
Game 58 vs. Memphis Grizzlies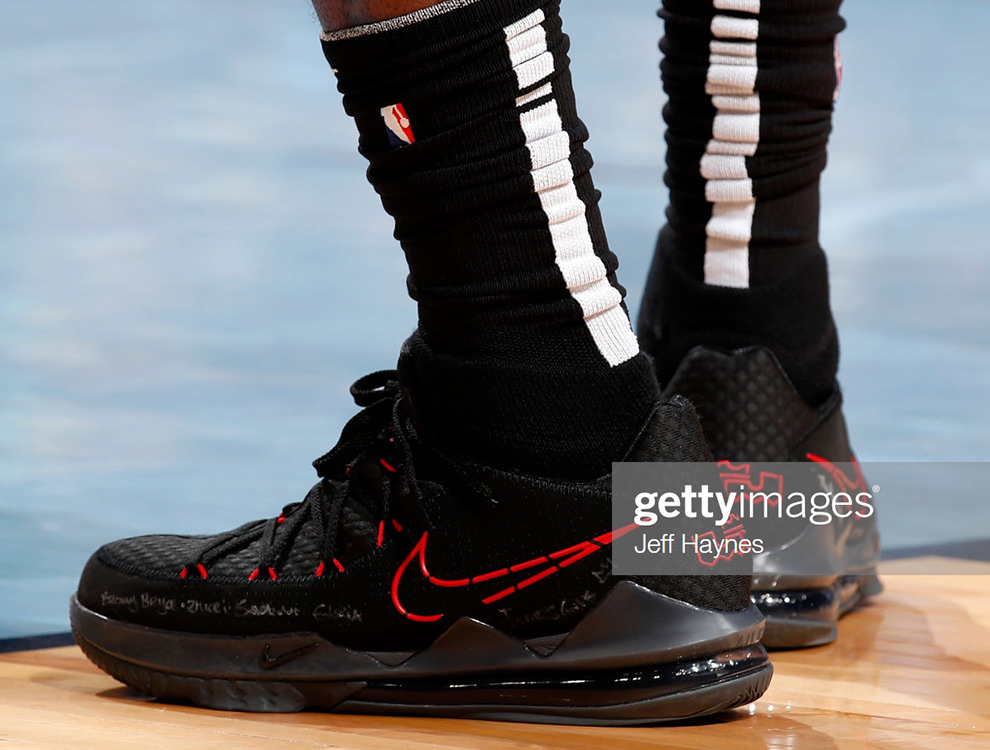 Game 57 vs. Golden State Warriors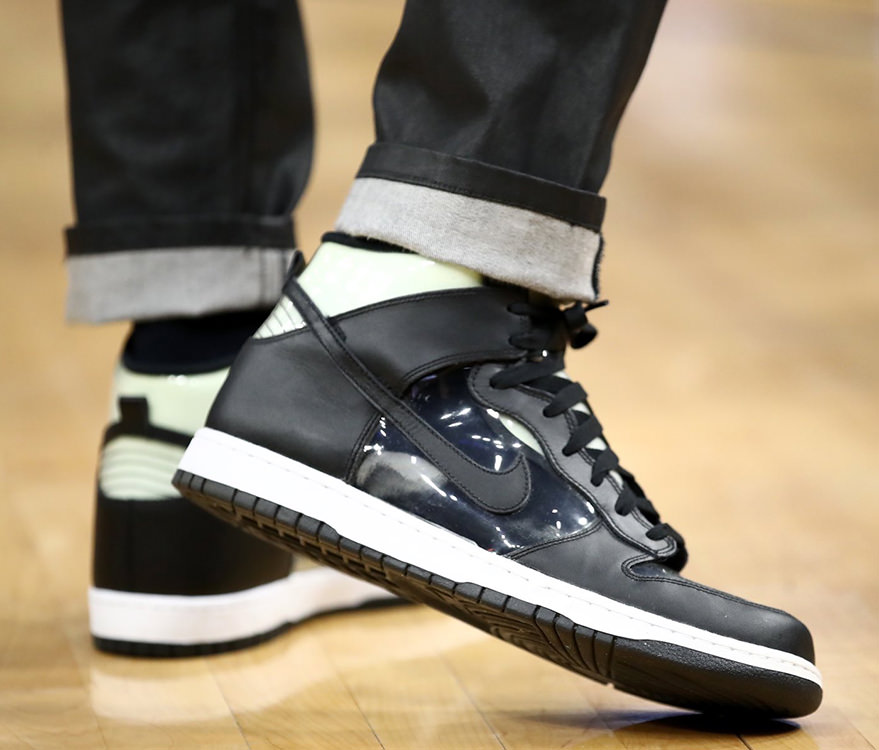 Game 56 vs. New Orleans Pelicans
Game 55 vs. Boston Celtics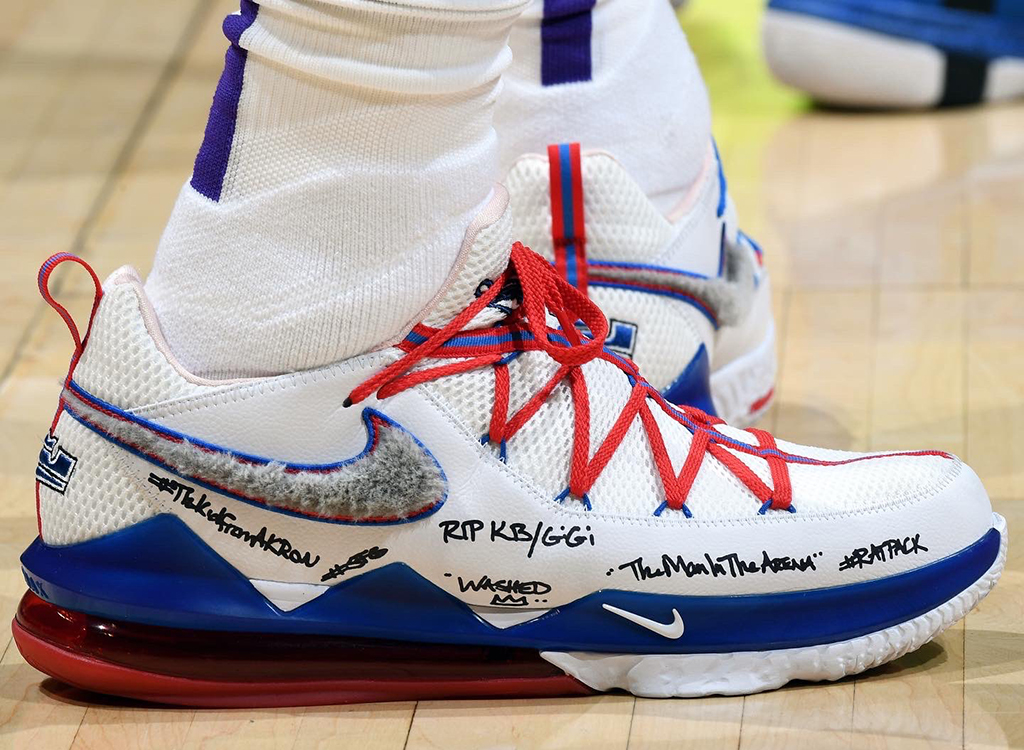 Game 54 vs. Memphis Grizzlies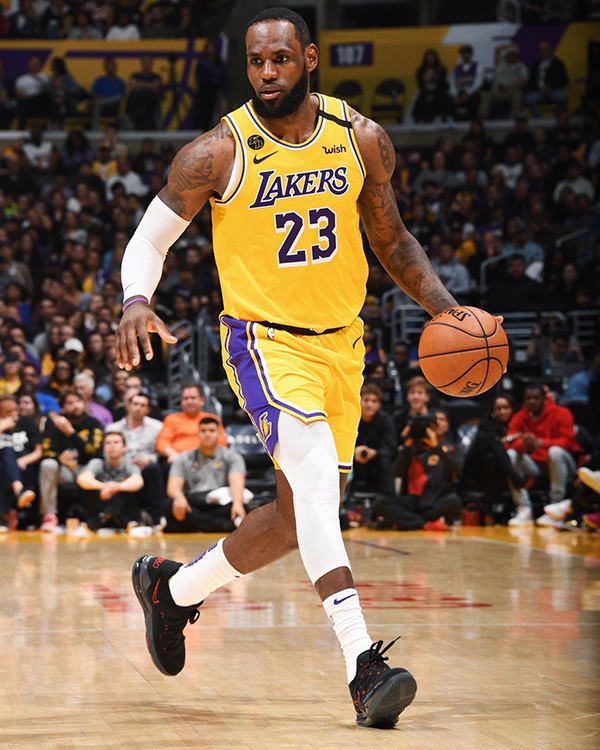 All-Star Game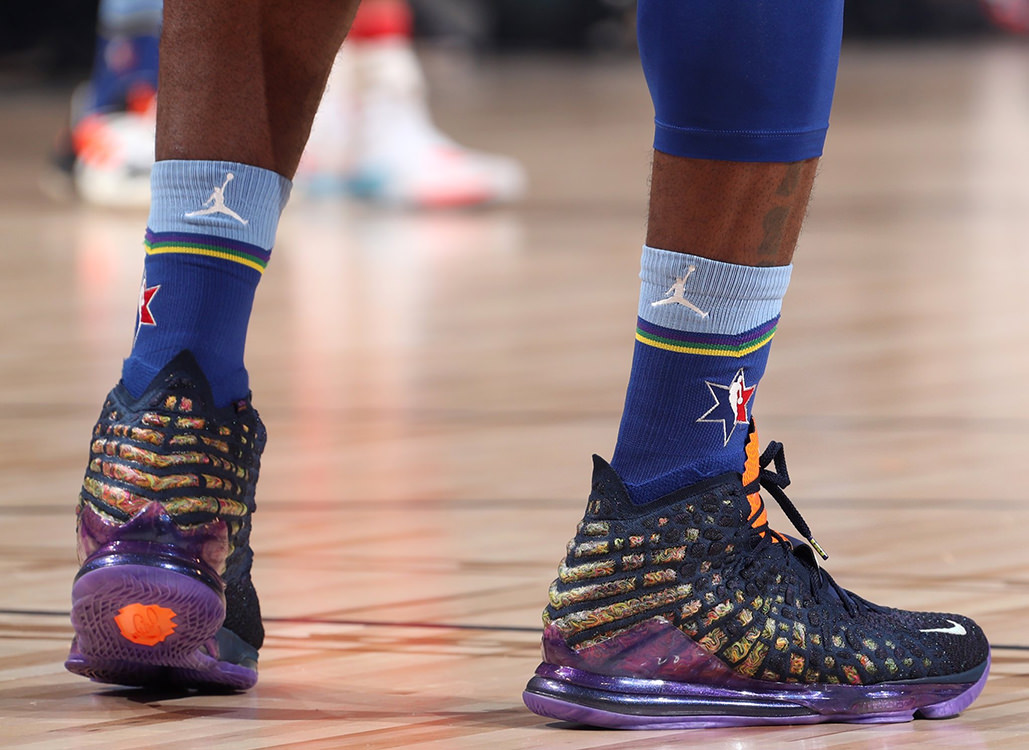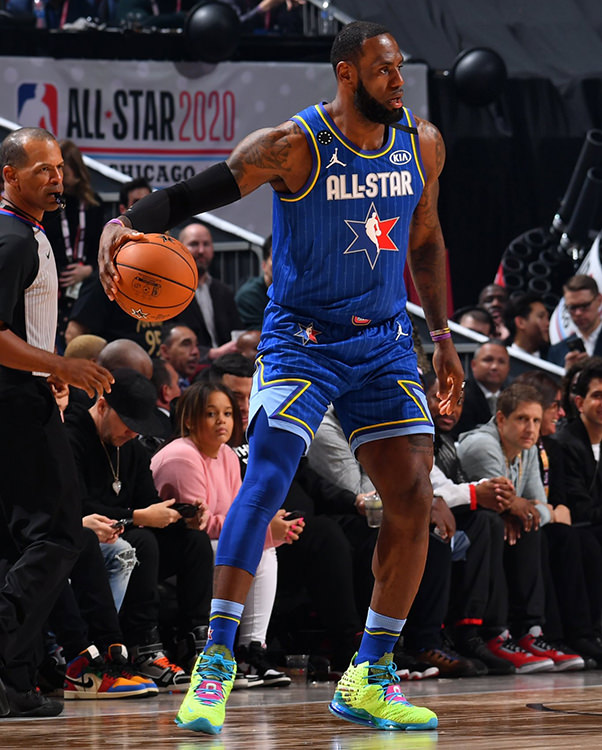 Game 53 vs. Denver Nuggets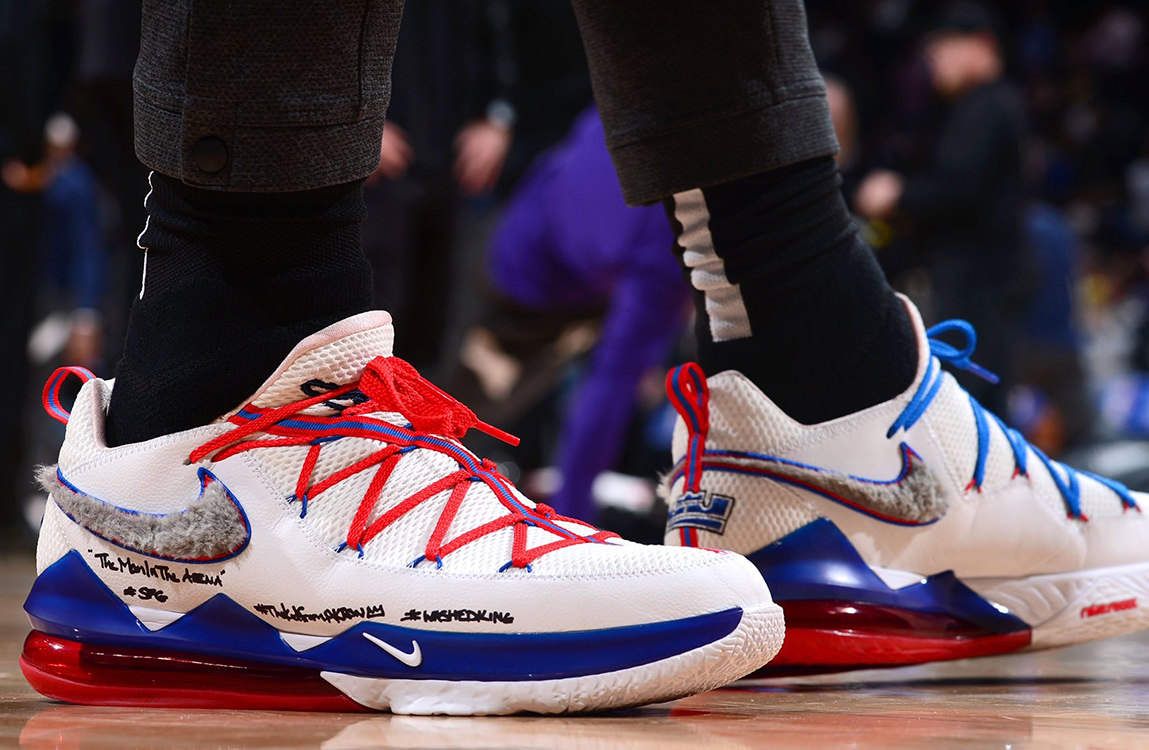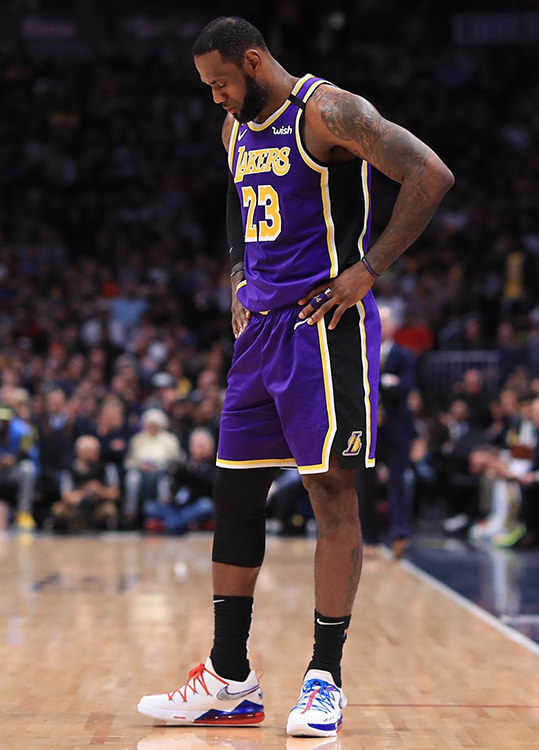 Game 52 vs. Phoenix Suns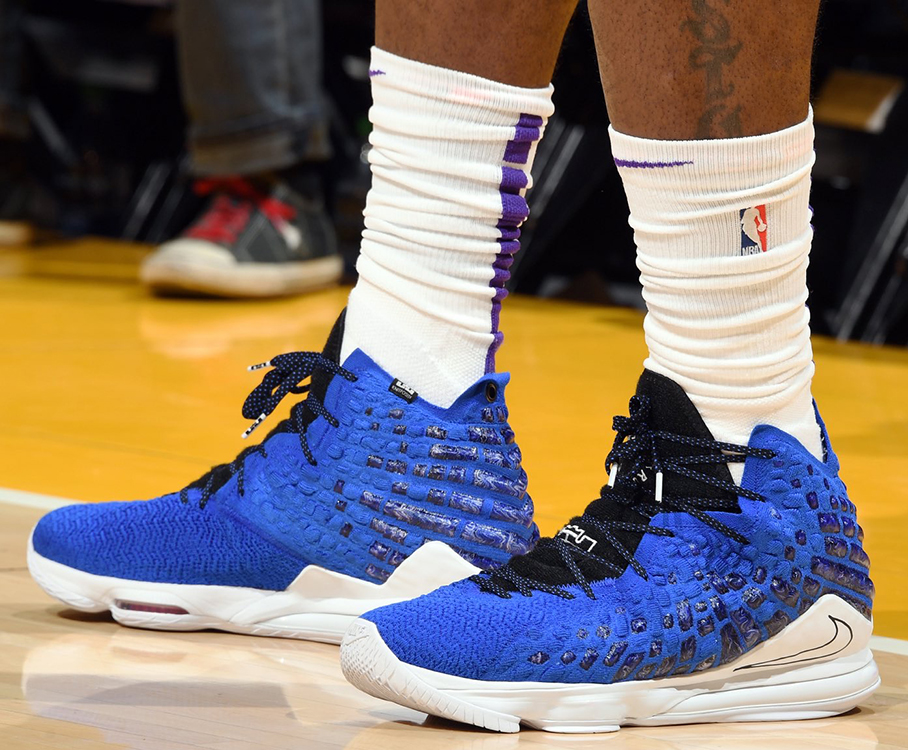 Game 51 vs. Golden State Warriors
Game 50 vs. Houston Rockets
Game 49 vs. San Antonio Spurs
Game 48 vs. Sacramento Kings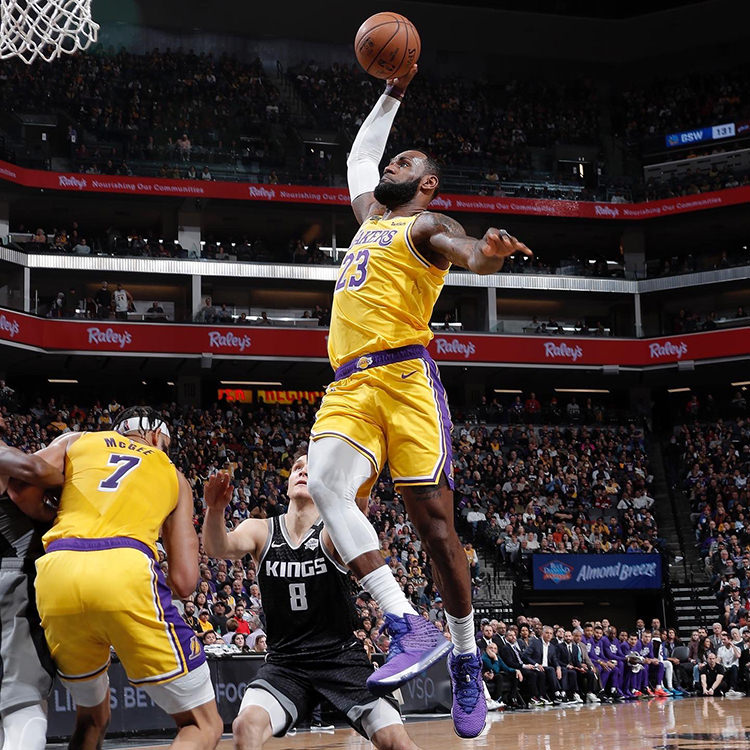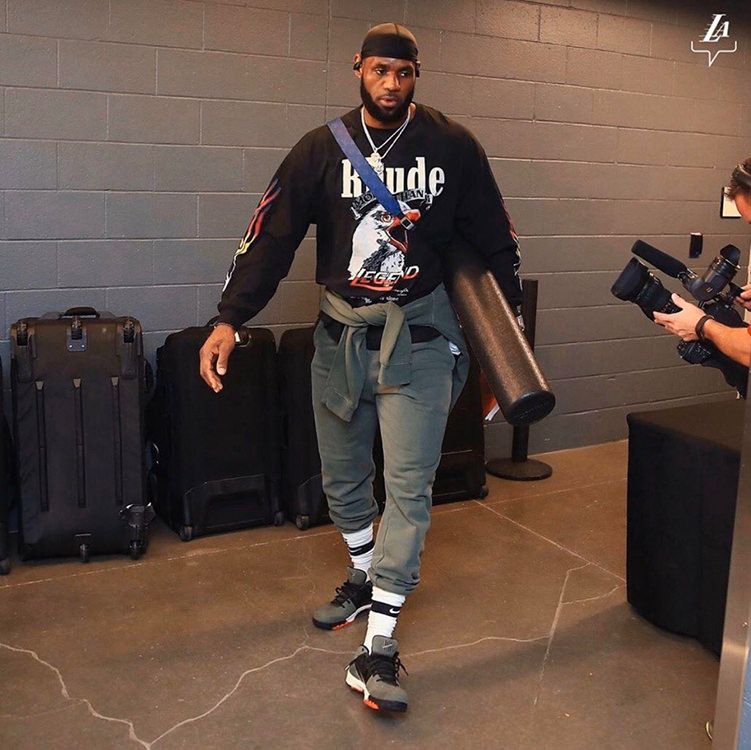 Game 47 vs. Portland Trail Blazers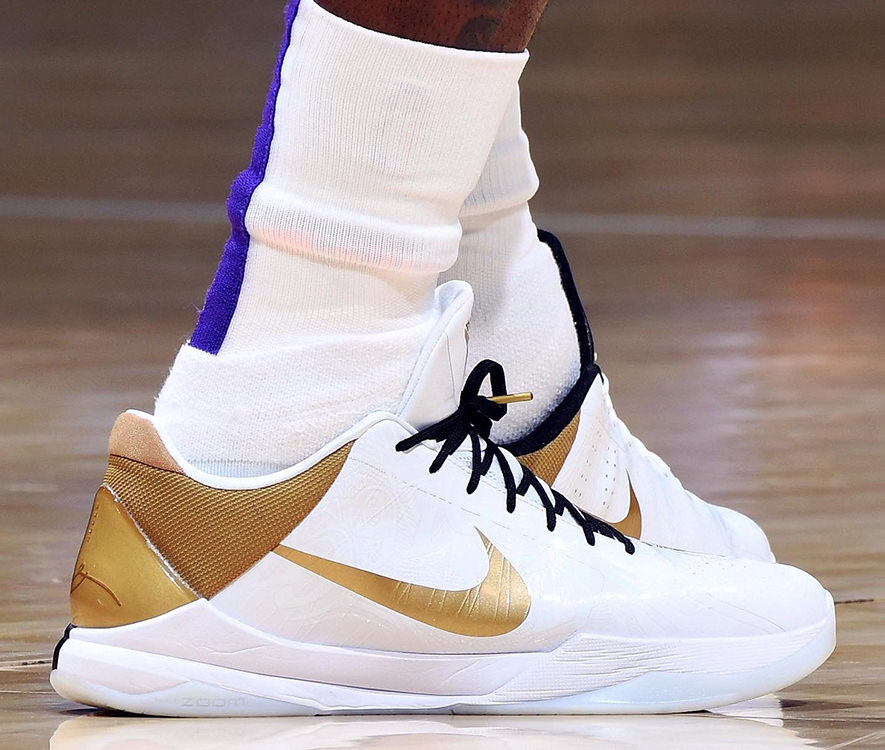 Game 46 vs. Philadelphia 76ers
Game 45 vs. Brooklyn Nets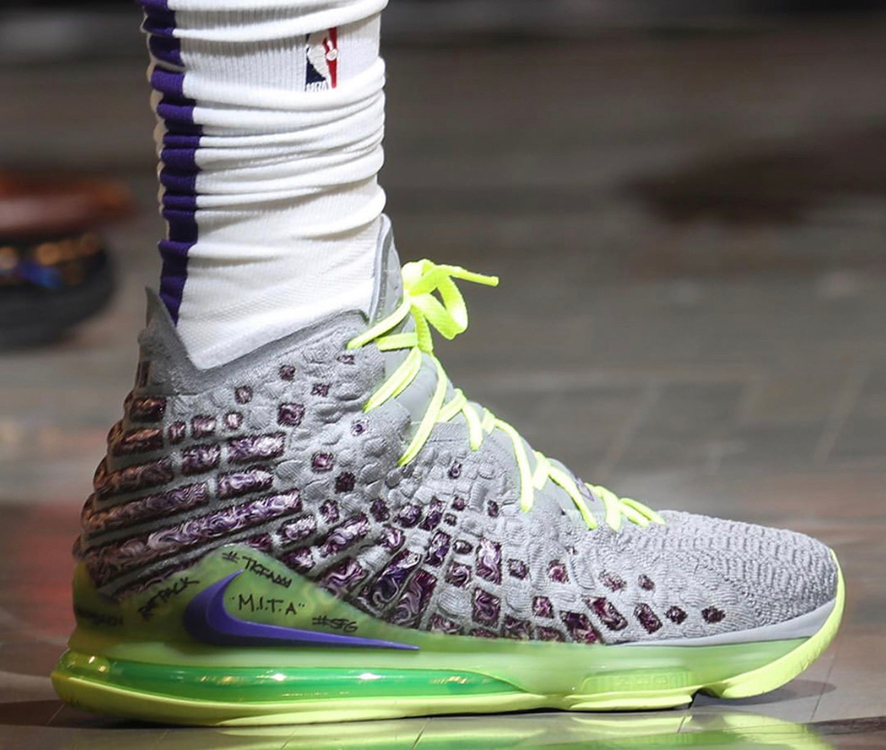 Game 44 vs. New York Knicks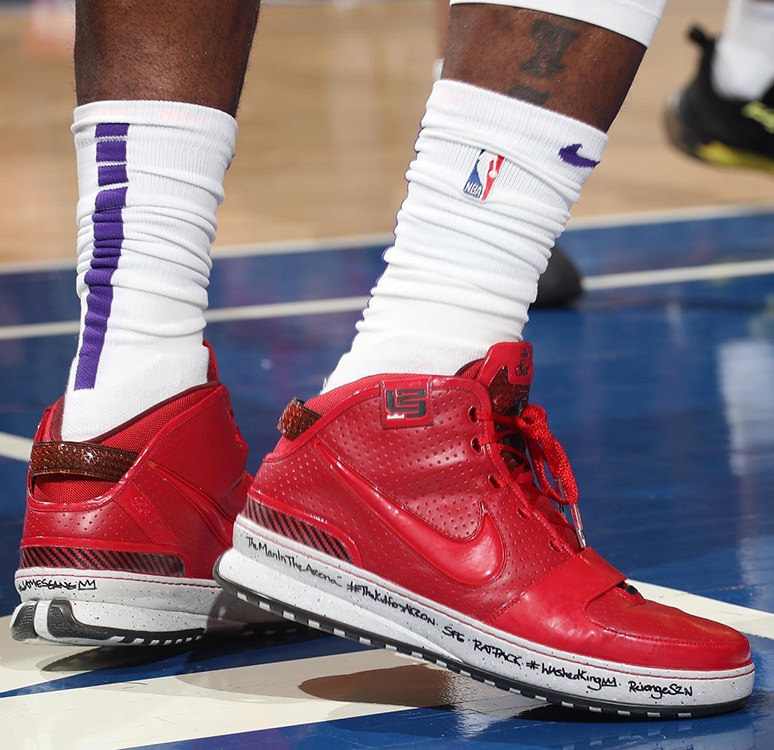 Game 43 vs. Boston Celtics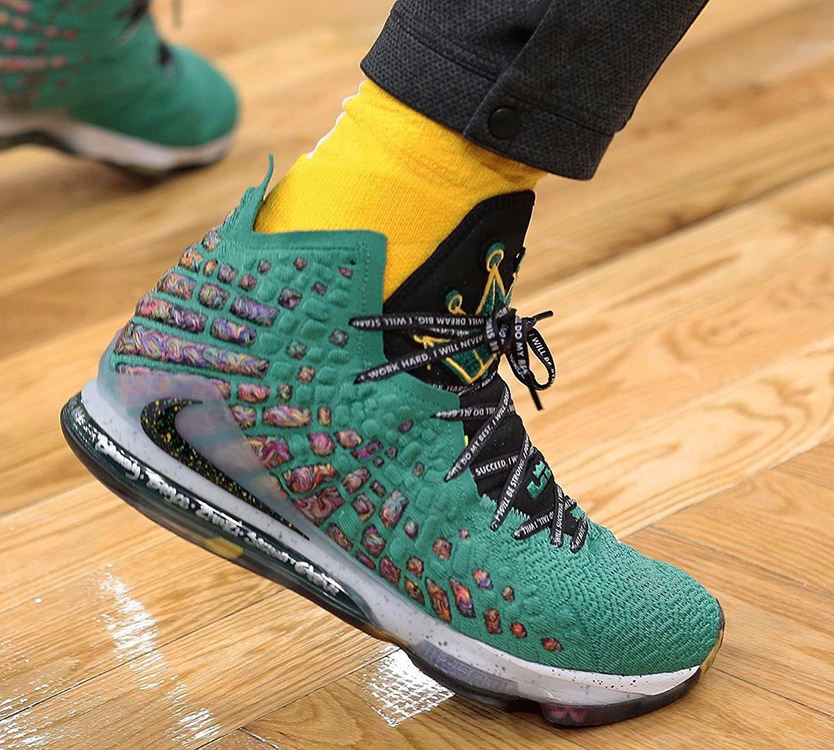 Game 42 vs. Houston Rockets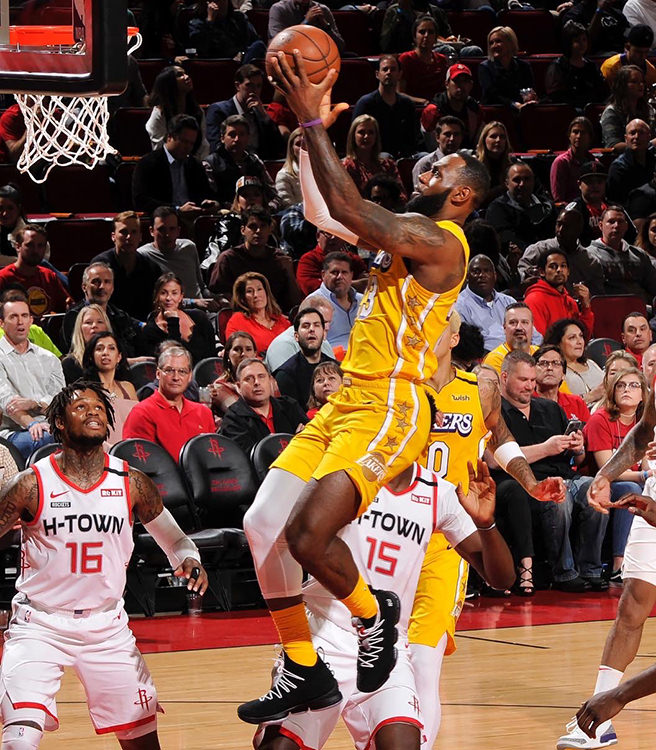 Game 41 vs. Orlando Magic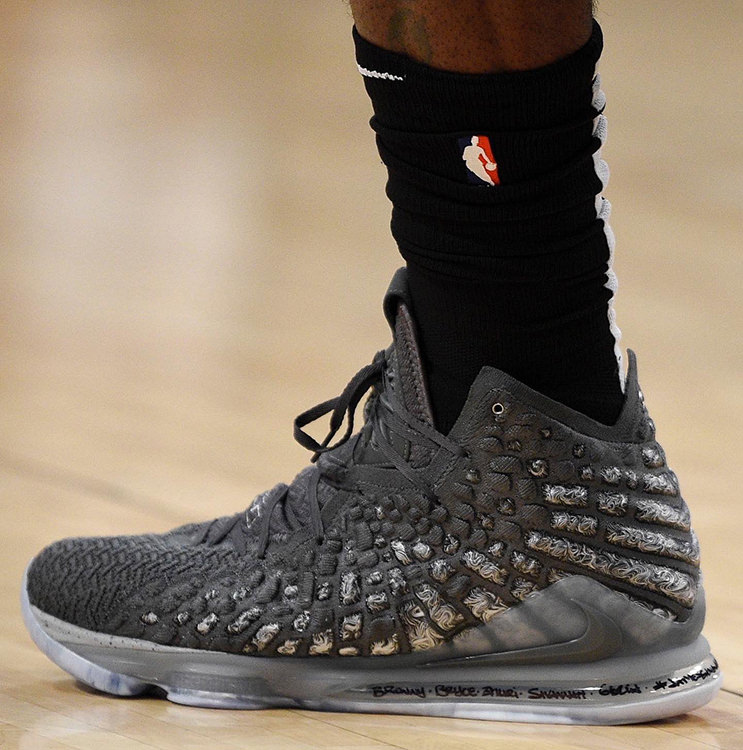 Game 40 vs. Cleveland Cavaliers
Game 39 vs. Oklahoma City Thunder
Game 38 vs. Dallas Mavericks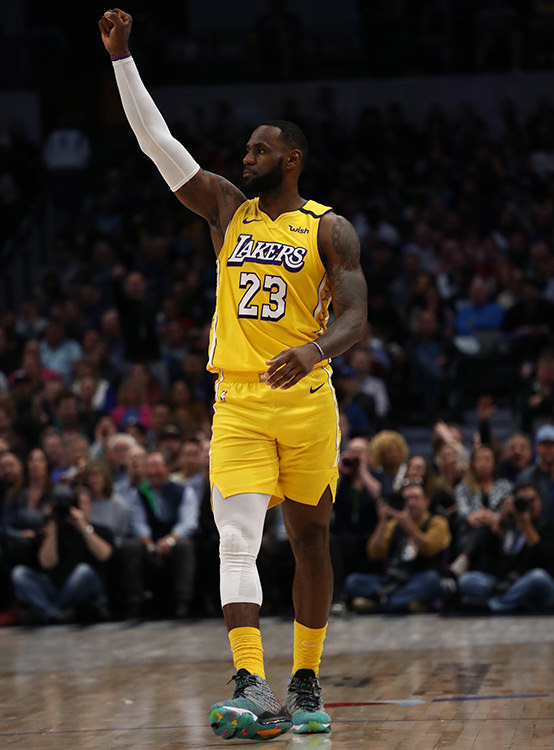 Game 37 vs. New York Knicks
Game 36 vs. Detroit Pistons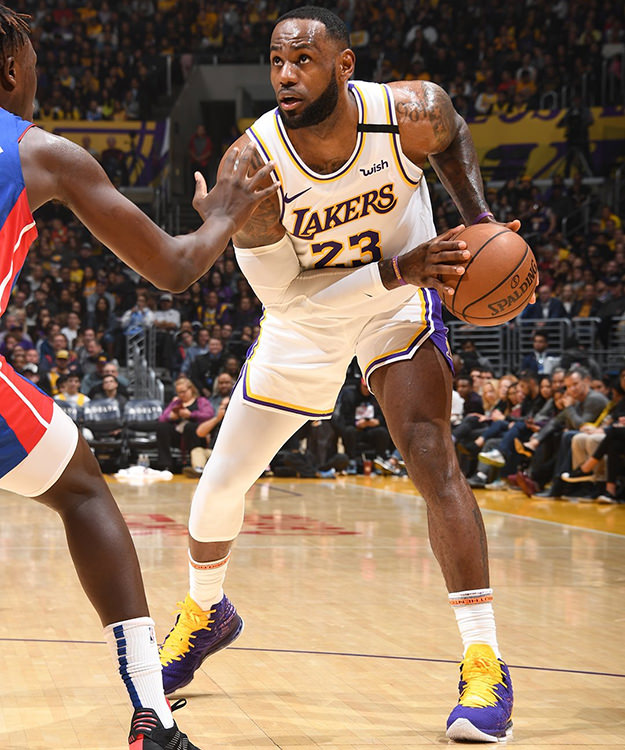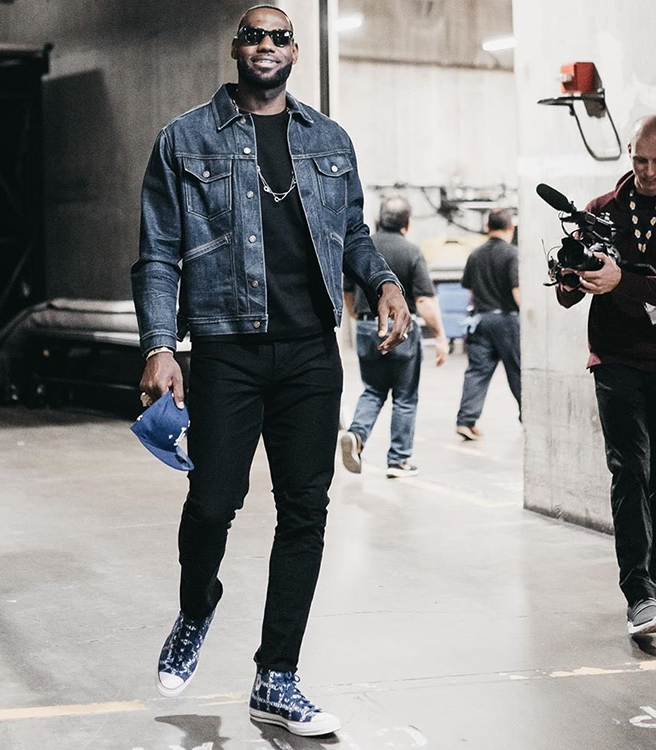 Game 35 vs. New Orleans Pelicans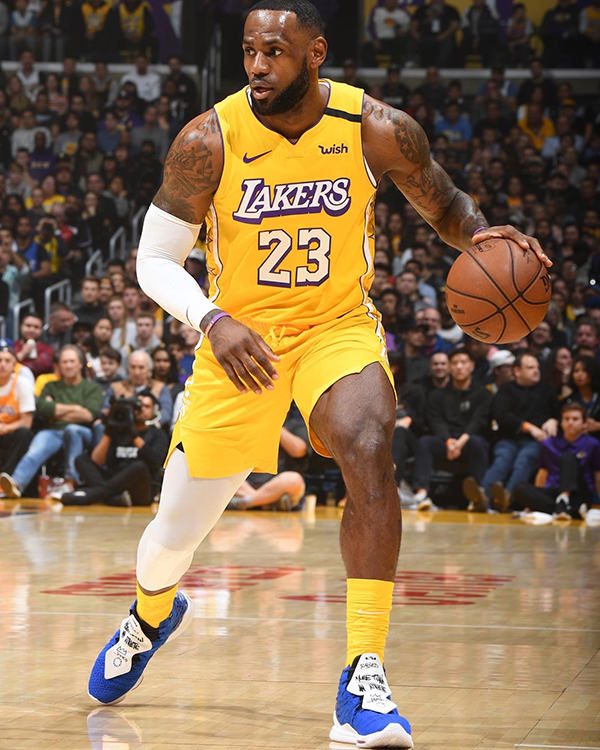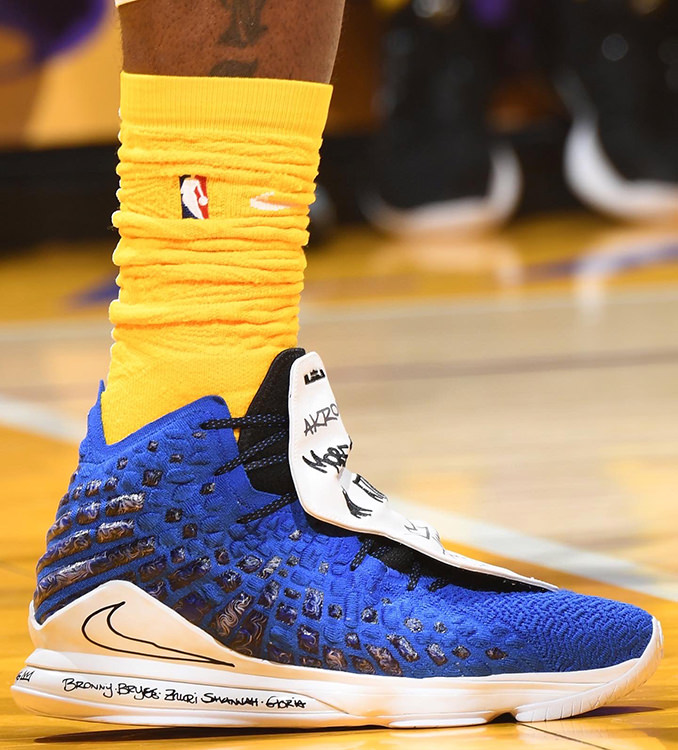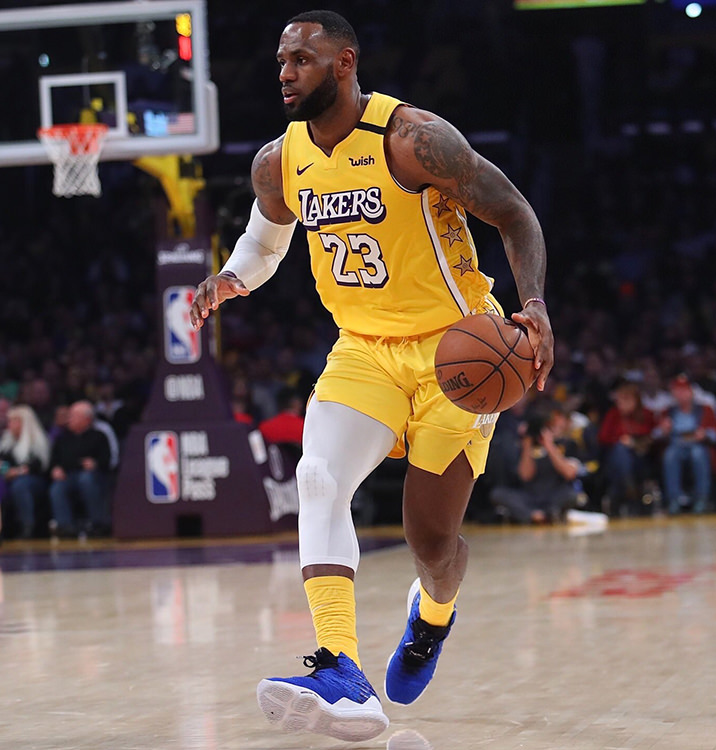 Game 34 vs. Phoenix Suns
Game 33 vs. Dallas Mavericks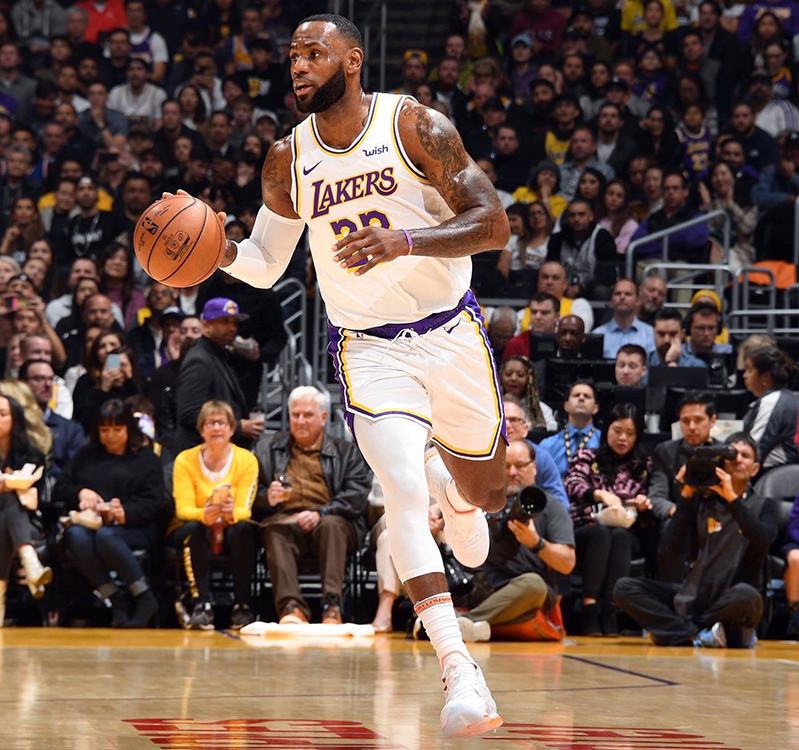 Game 32 vs. Portland Trail Blazers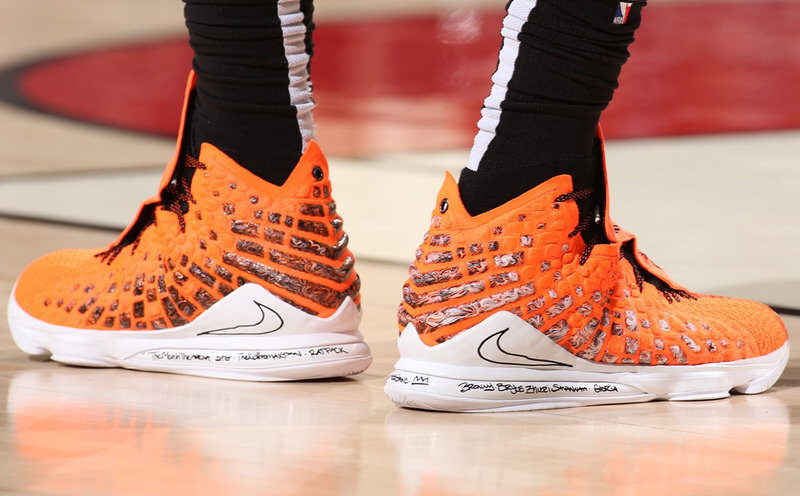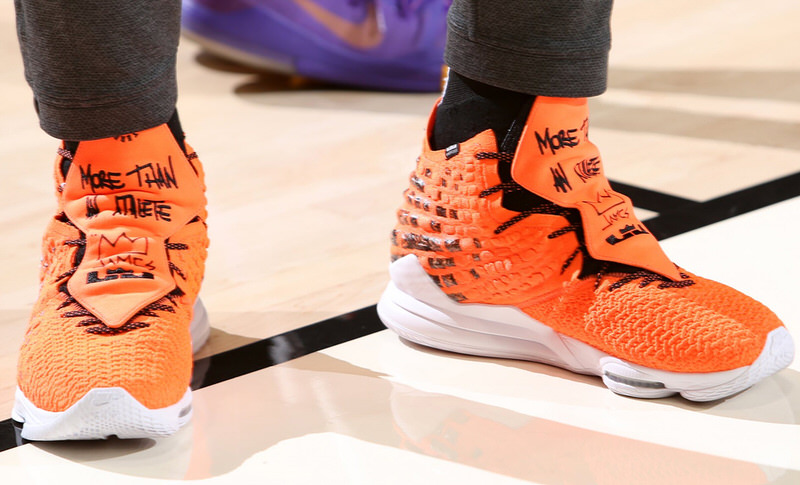 Game 31 vs. Los Angeles Clippers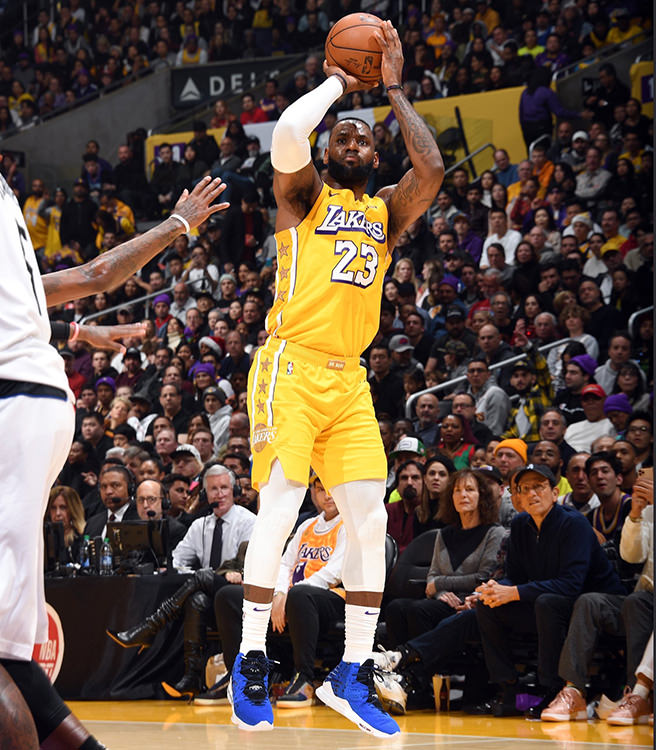 Game 30 vs. Denver Nuggets
Game 29 vs. Milwaukee Bucks
Game 28 vs. Indiana Pacers
Game 27 vs. Atlanta Hawks
Game 26 vs. Miami Heat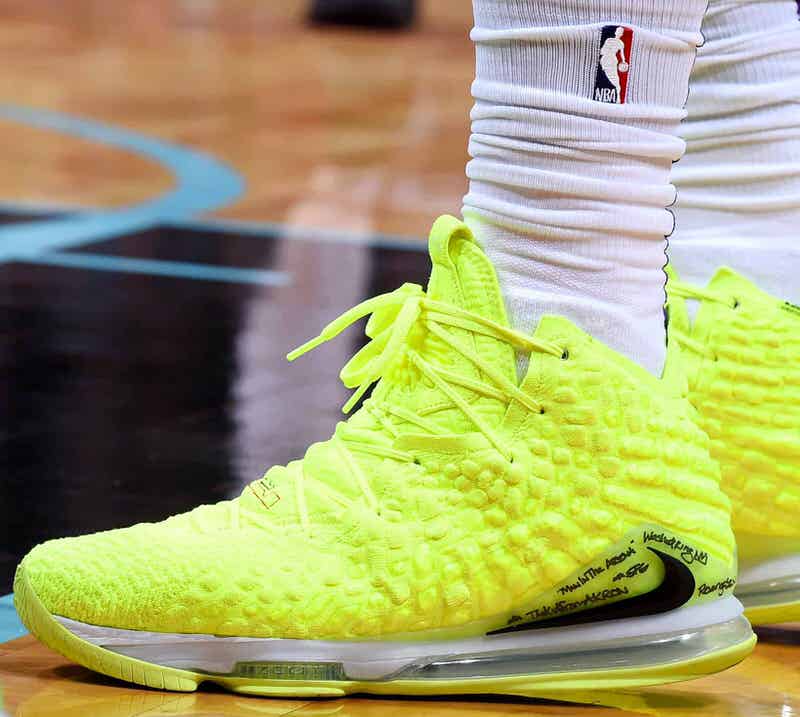 Game 25 vs. Orlando Magic
Game 24 vs. Minnesota Timberwolves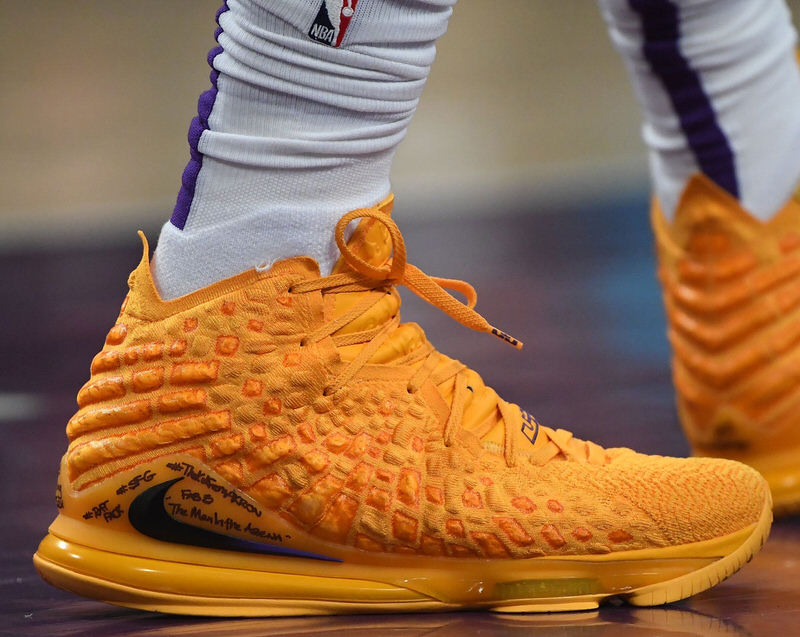 Game 23 vs. Portland Trail Blazers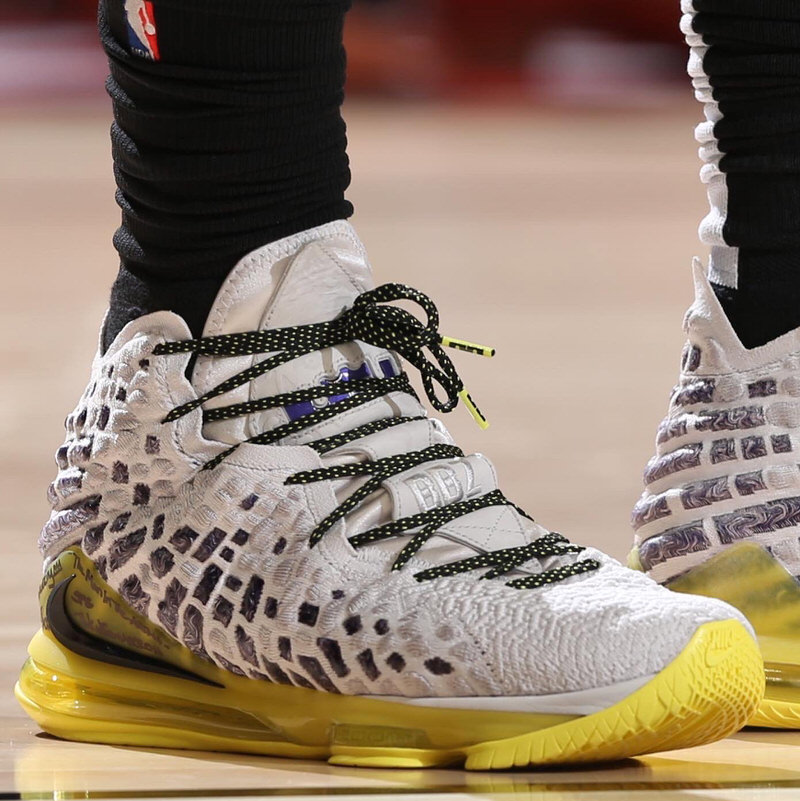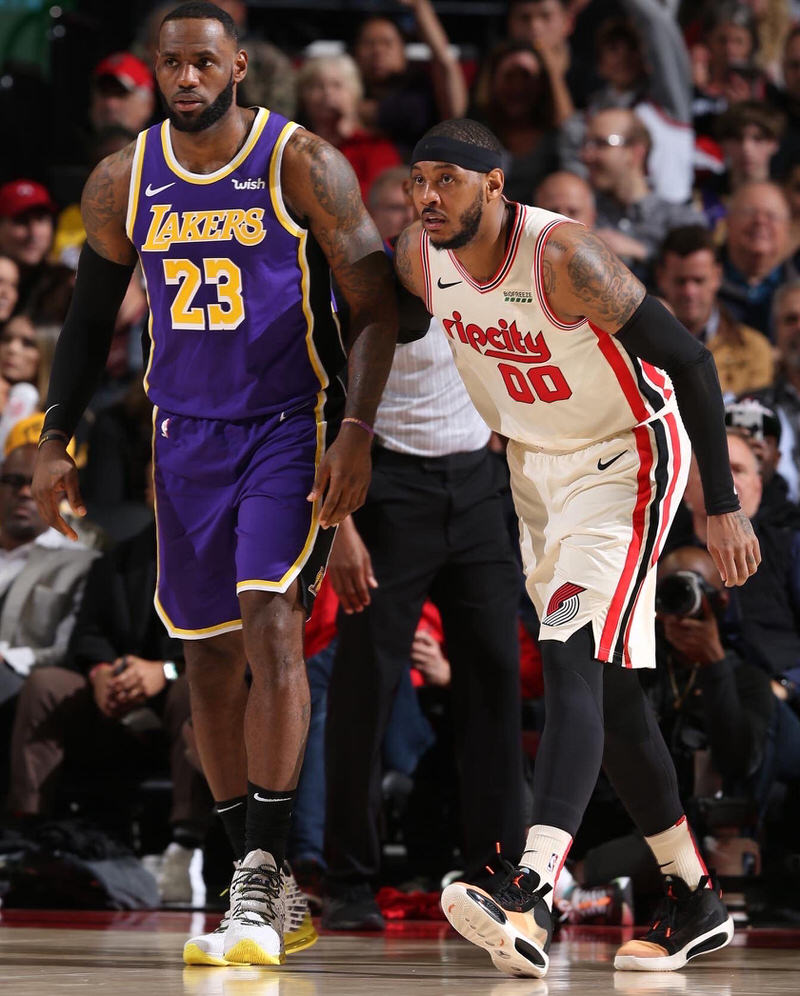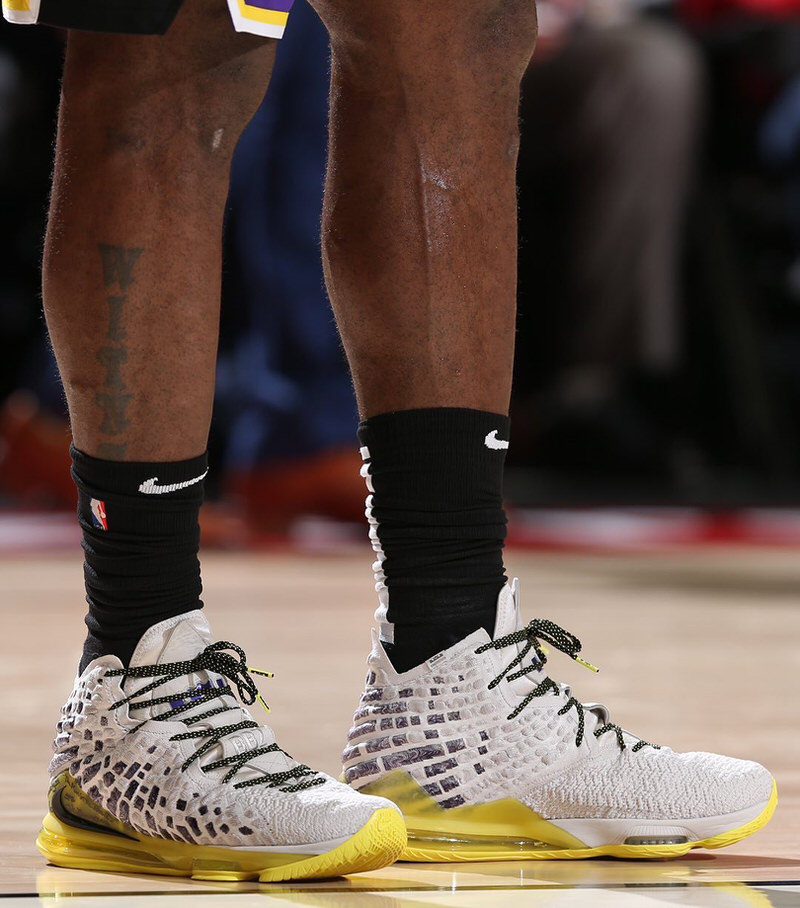 Game 22 vs. Utah Jazz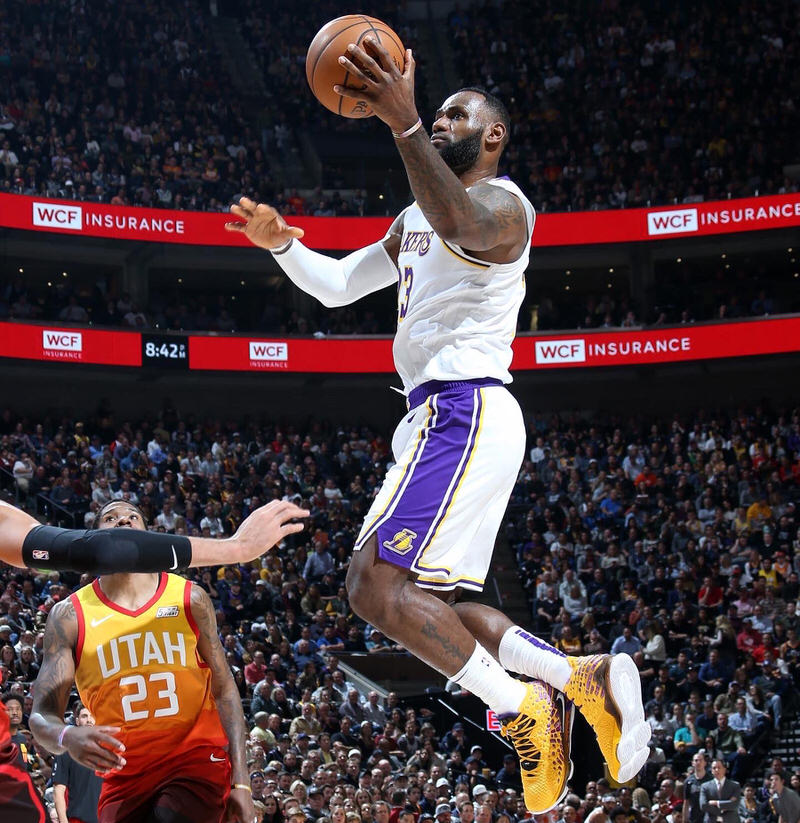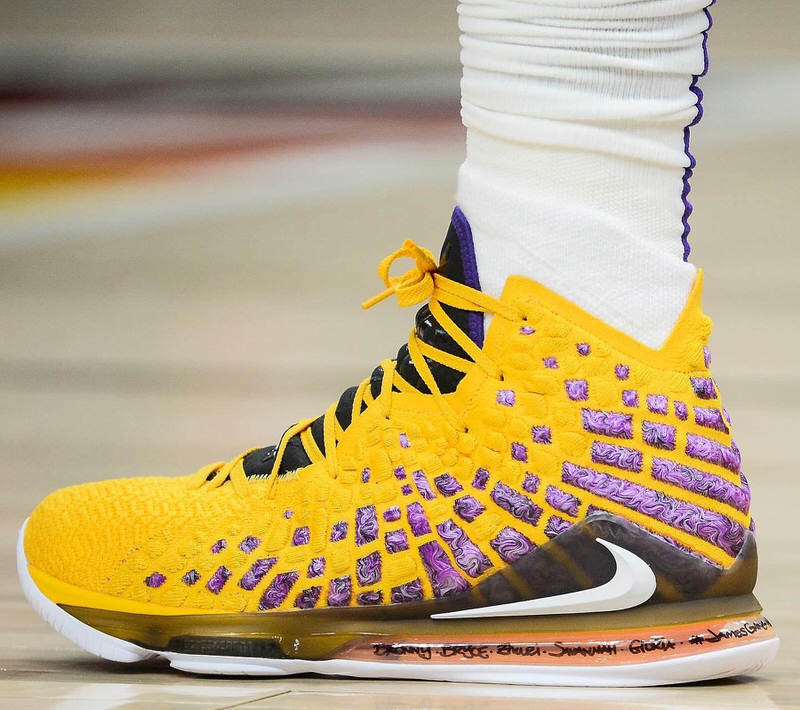 Game 21 vs. Denver Nuggets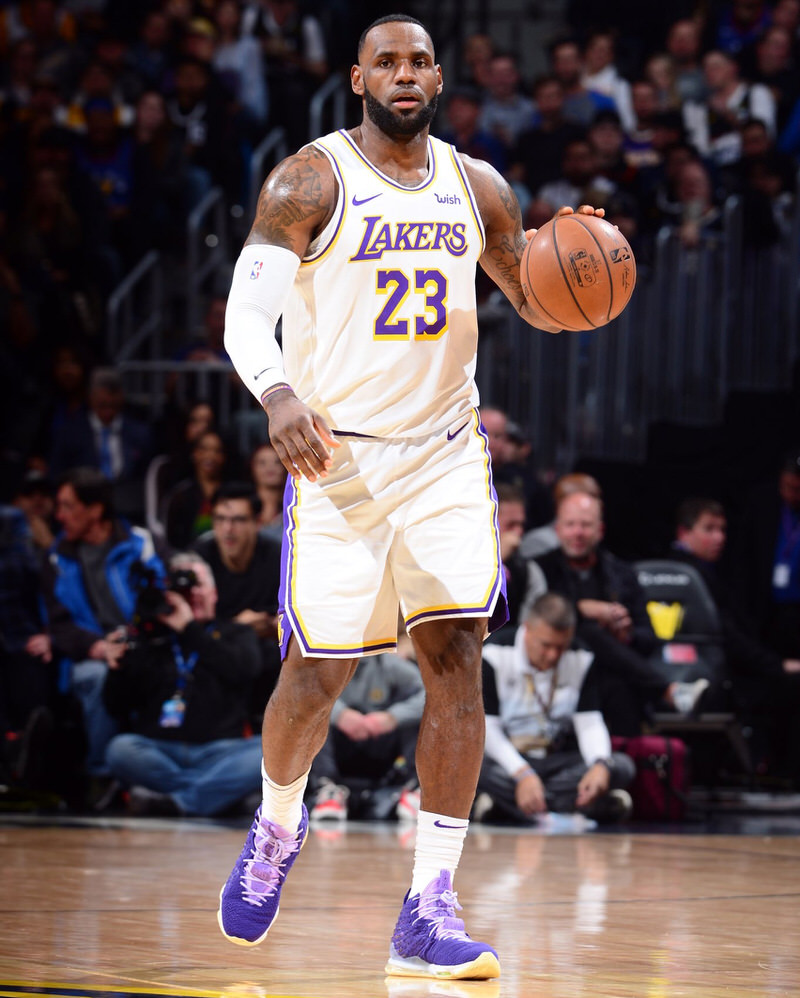 Game 20 vs. Dallas Mavericks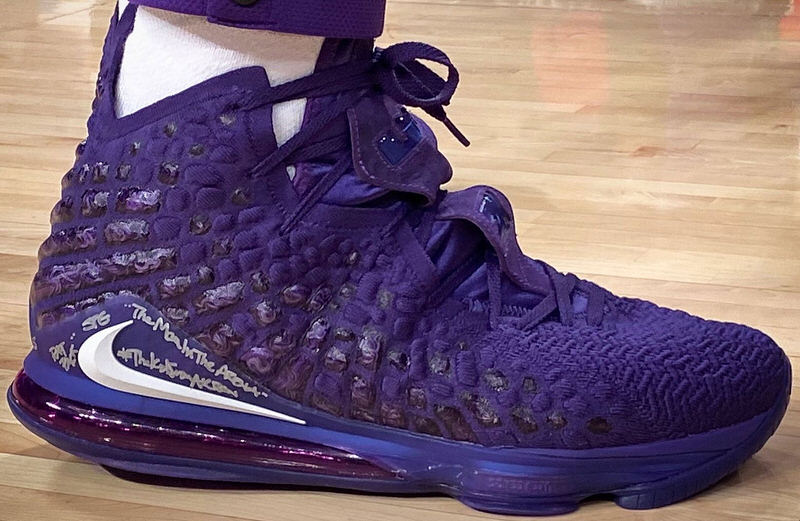 Game 19 vs. Washington Wizards
Game 18 vs. New Orleans Pelicans
Game 17 vs. San Antonio Spurs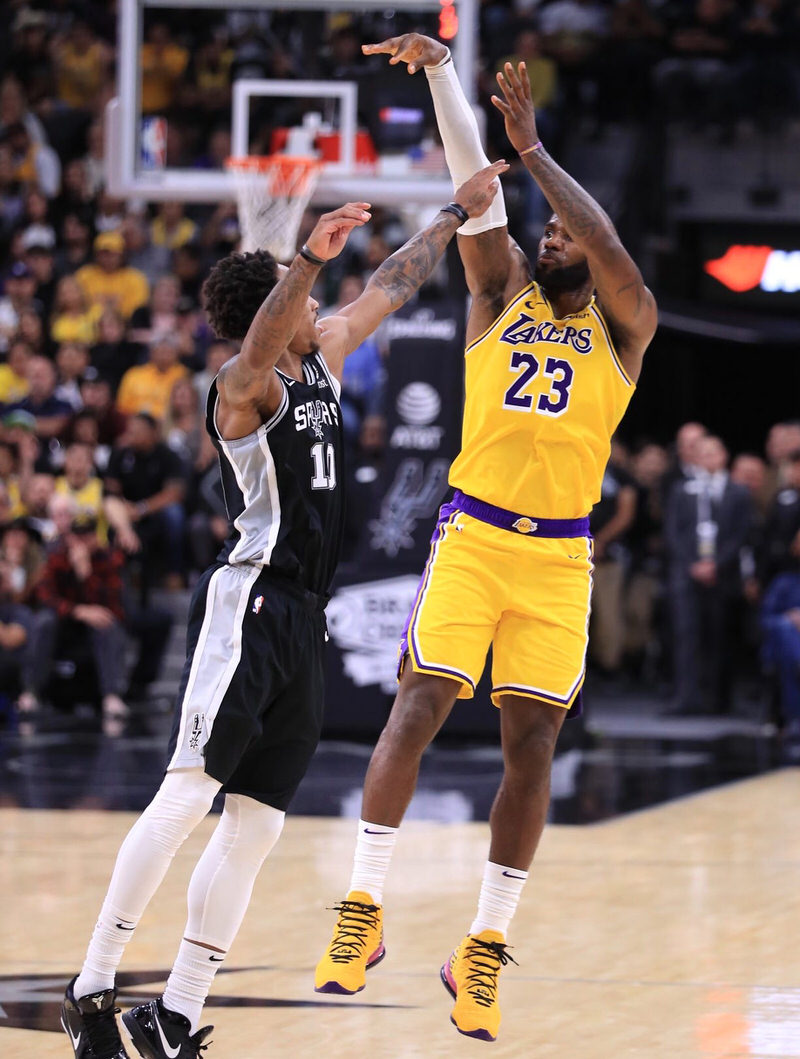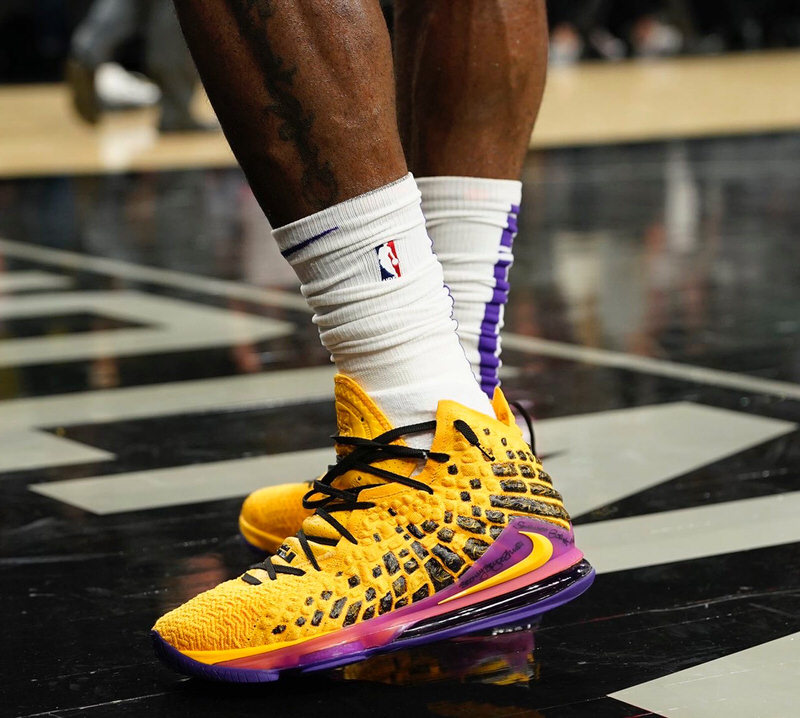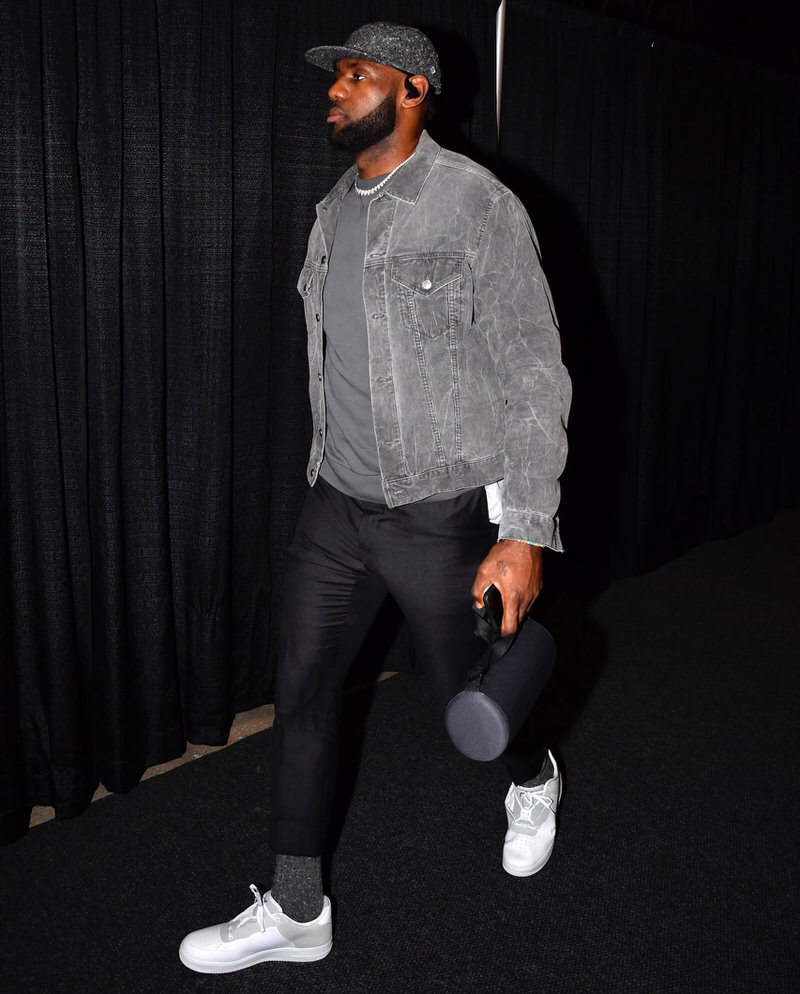 Game 16 vs. Memphis Grizzlies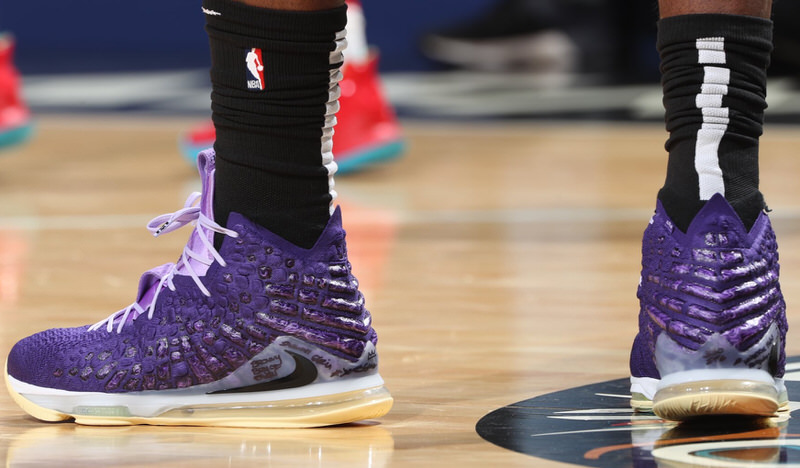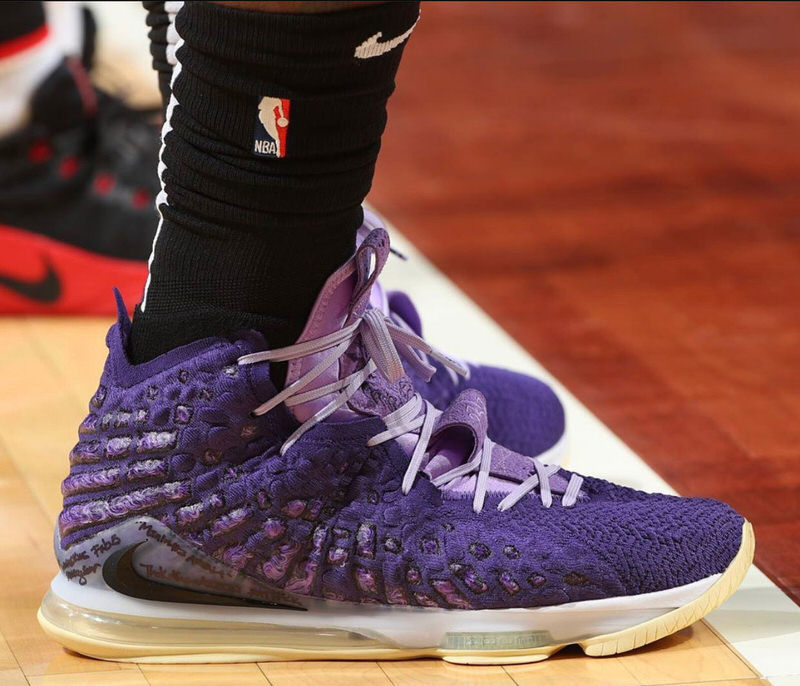 Game 15 vs. Oklahoma City Thunder
Game 14 vs. Oklahoma City Thunder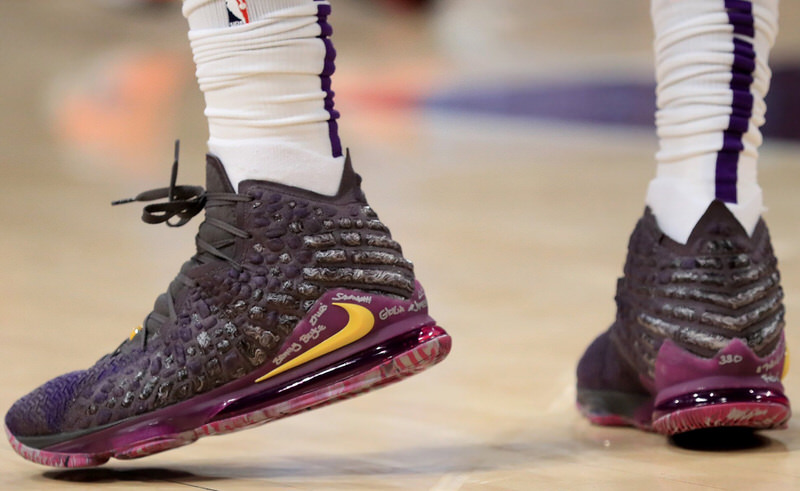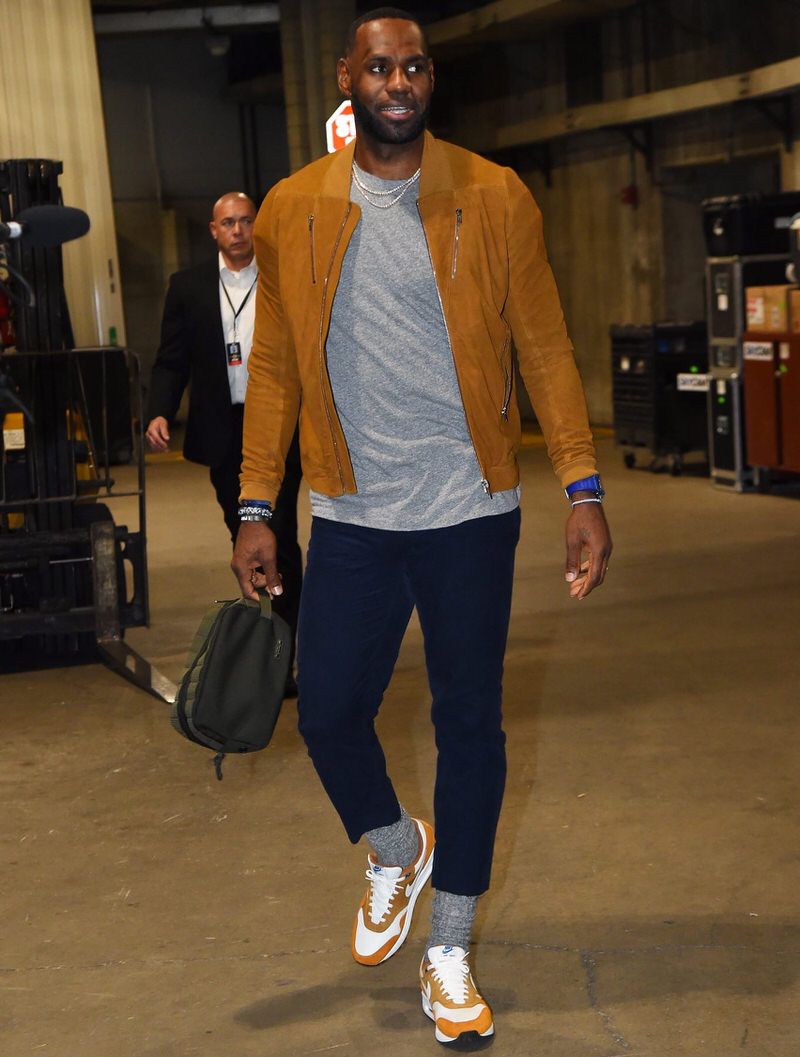 Game 13 vs. Atlanta Hawks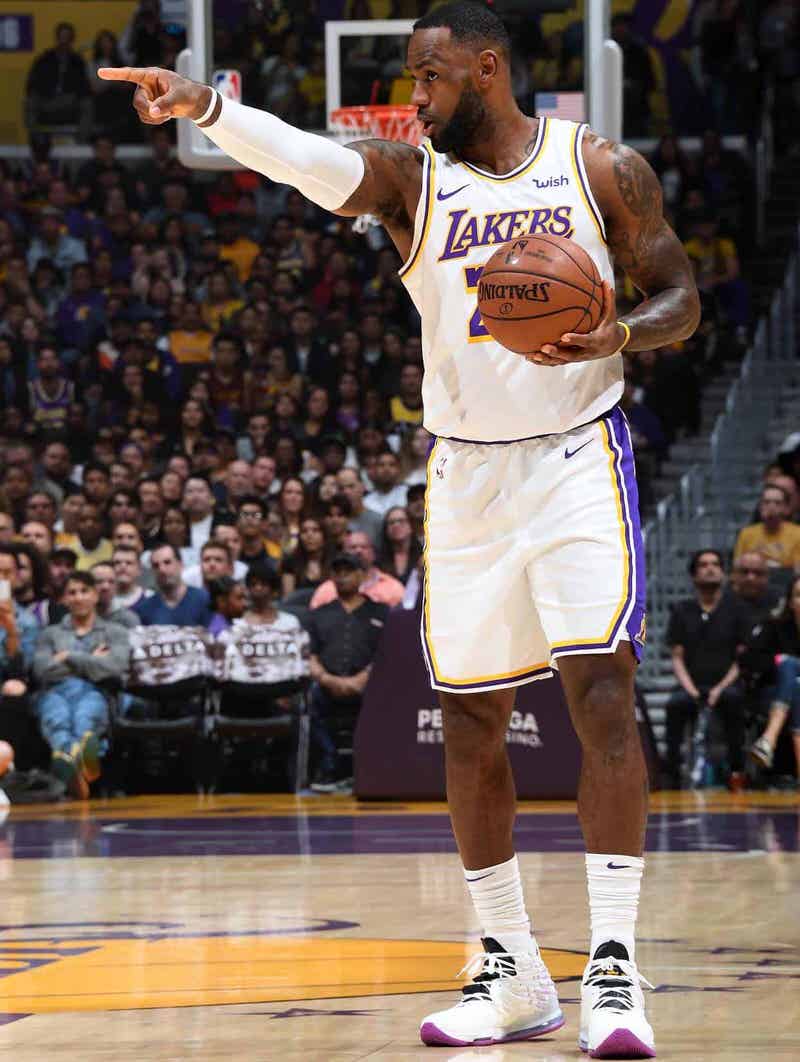 Game 12 vs. Sacramento Kings
Game 11 vs. Golden State Warriors
Game 10 vs. Phoenix Suns
Game 9 vs. Toronto Raptors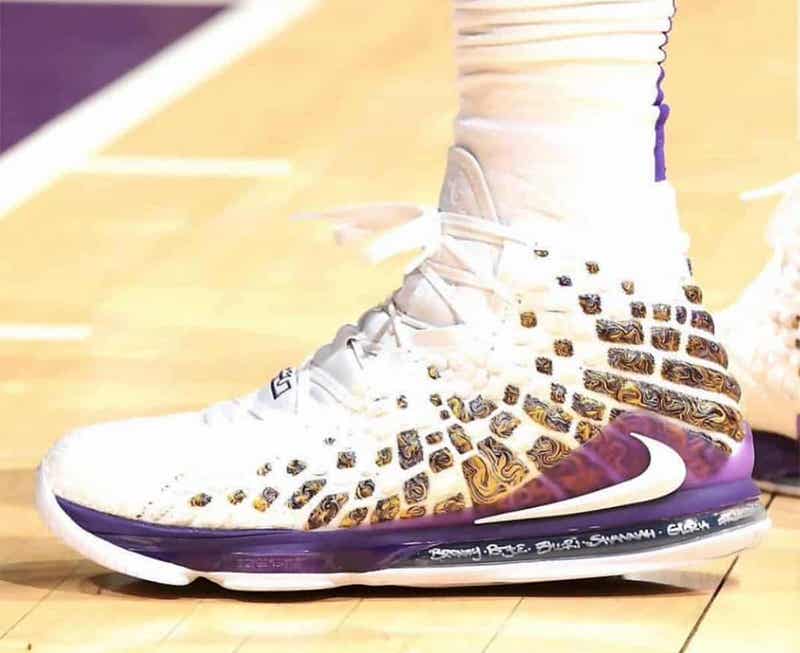 Game 8 vs. Miami Heat
Game 7 vs. Chicago Bulls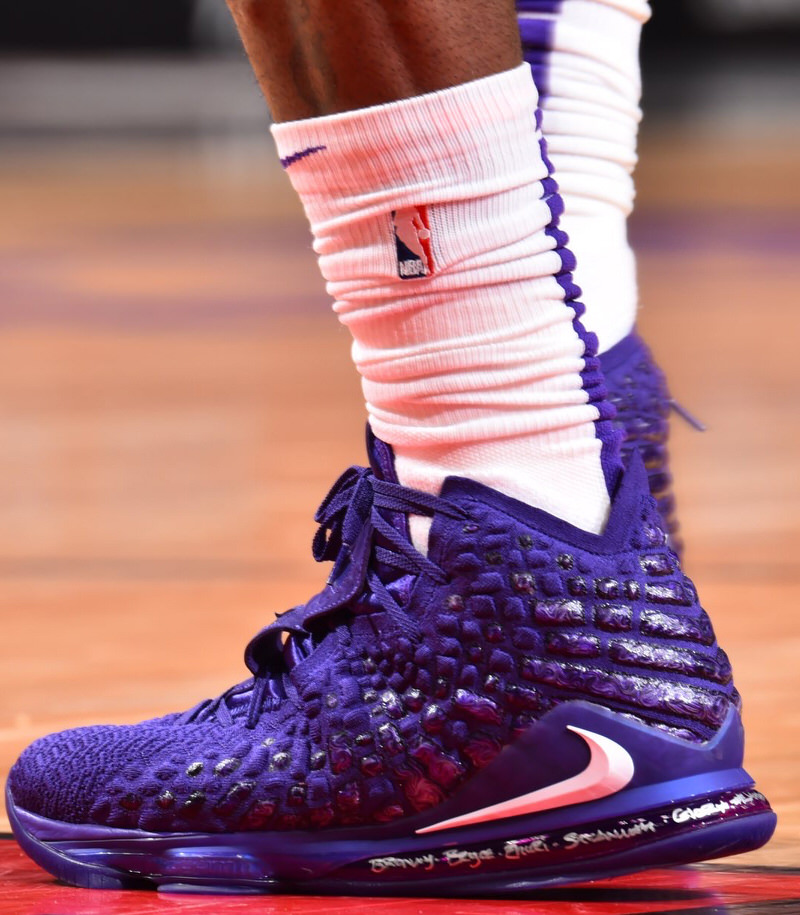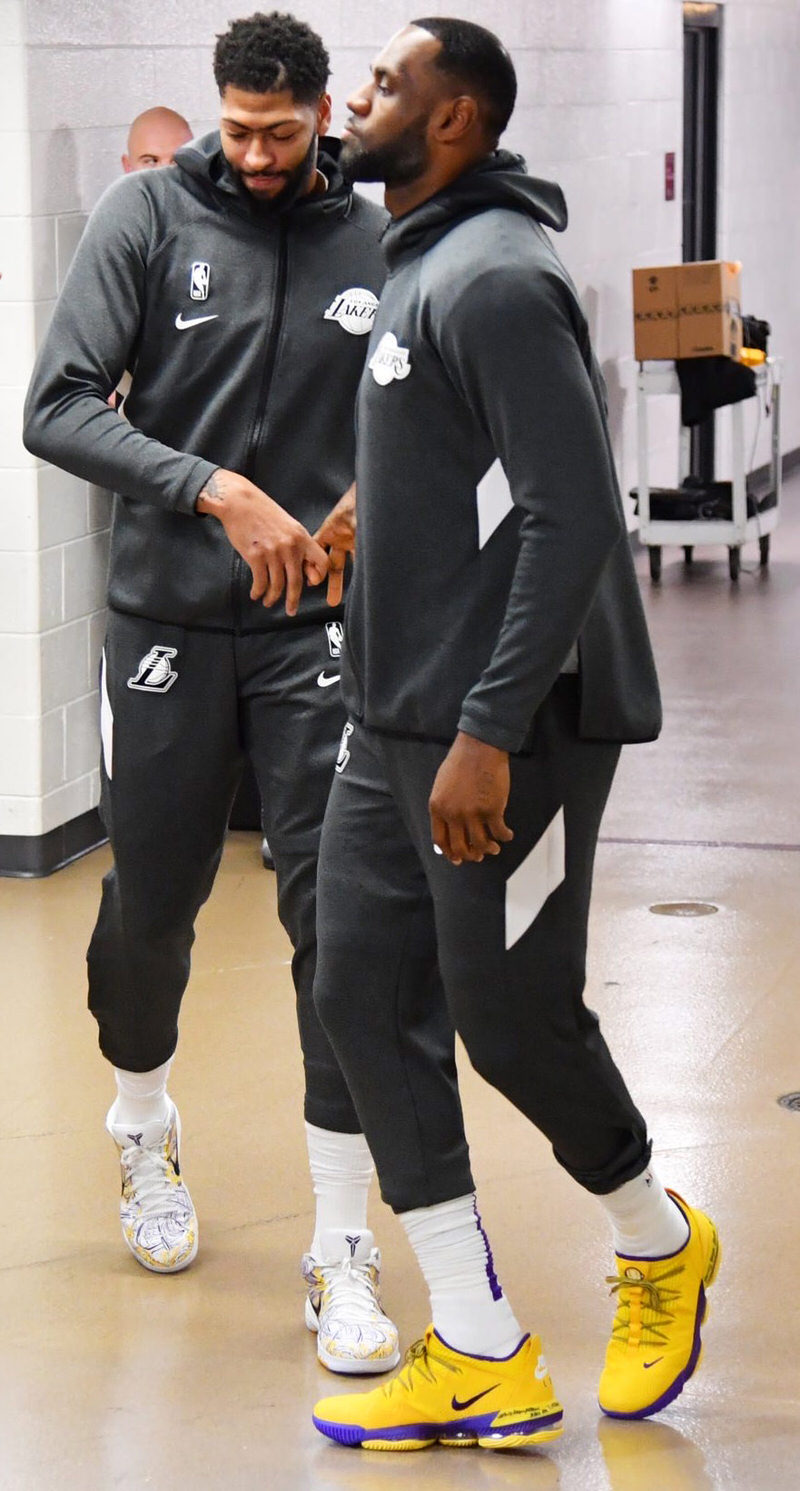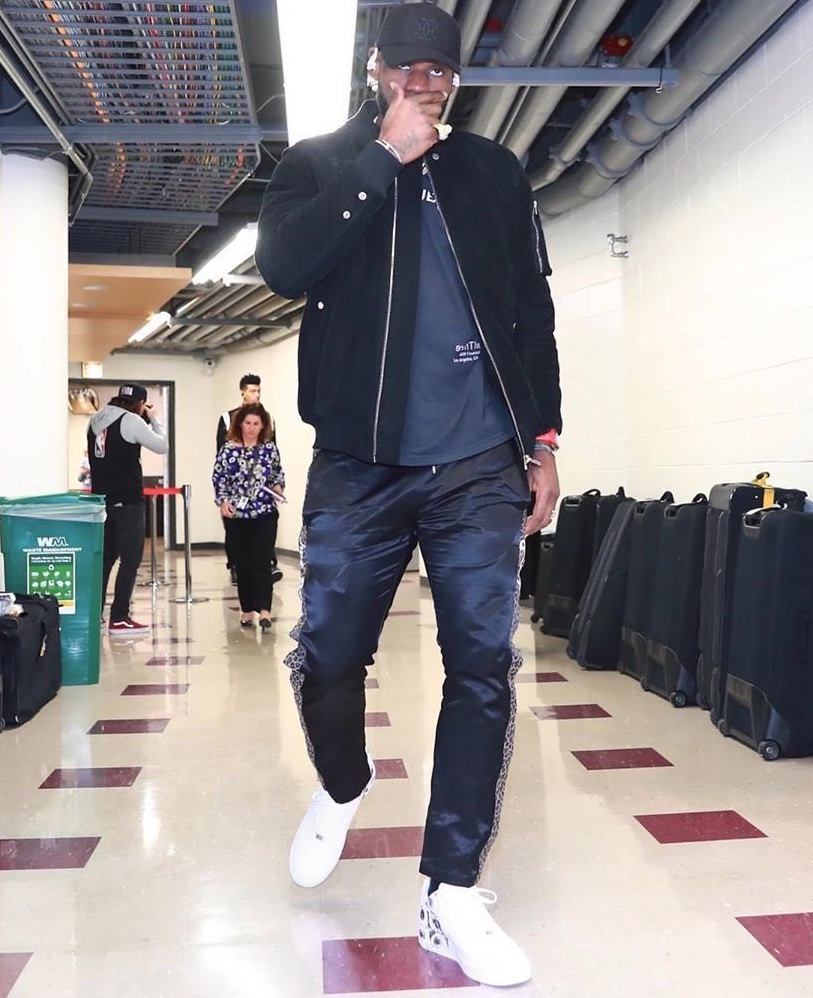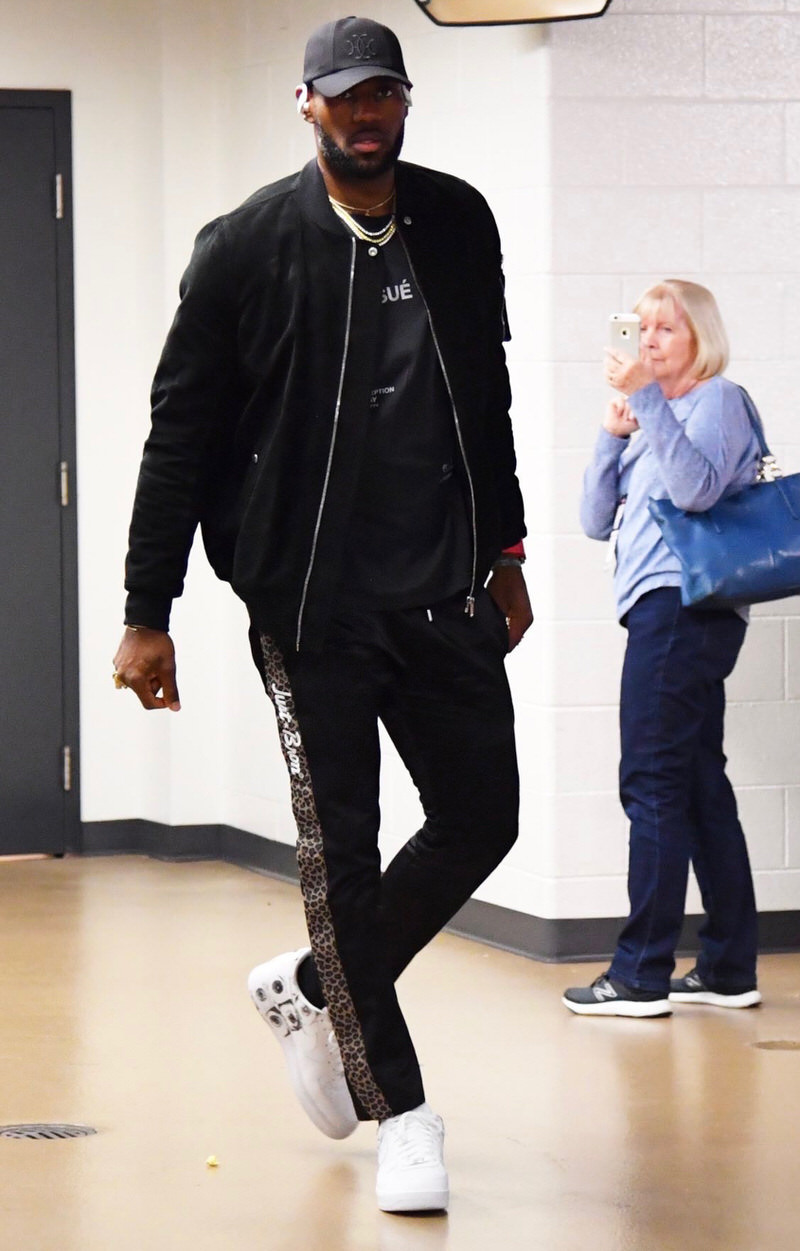 Game 6 vs. San Antonio Spurs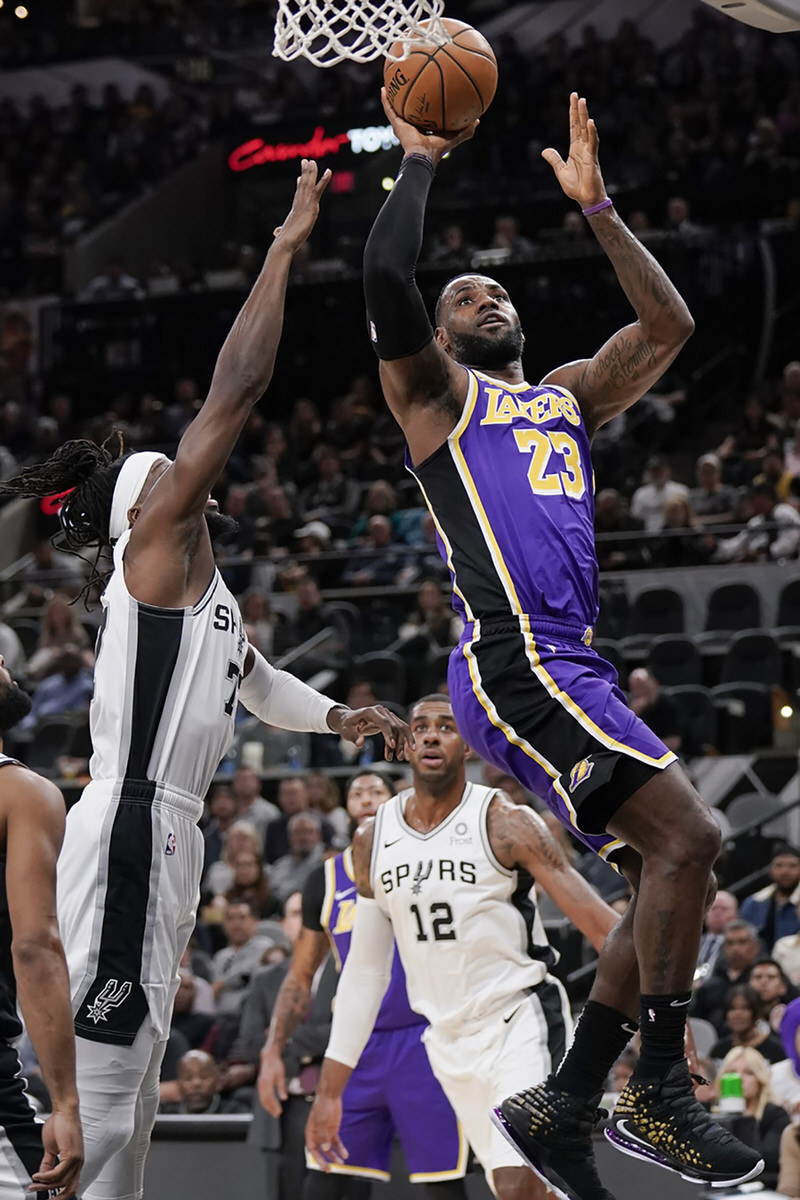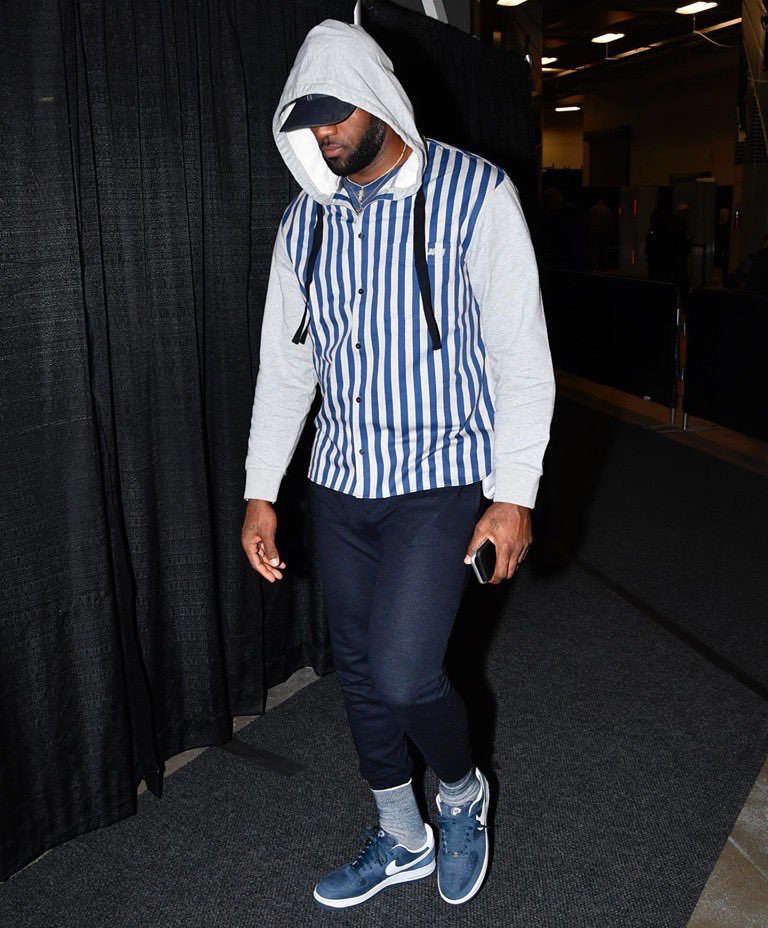 Game 5 vs. Dallas Mavericks
Game 4 vs. Memphis Grizzlies
Game 3 vs. Charlotte Hornets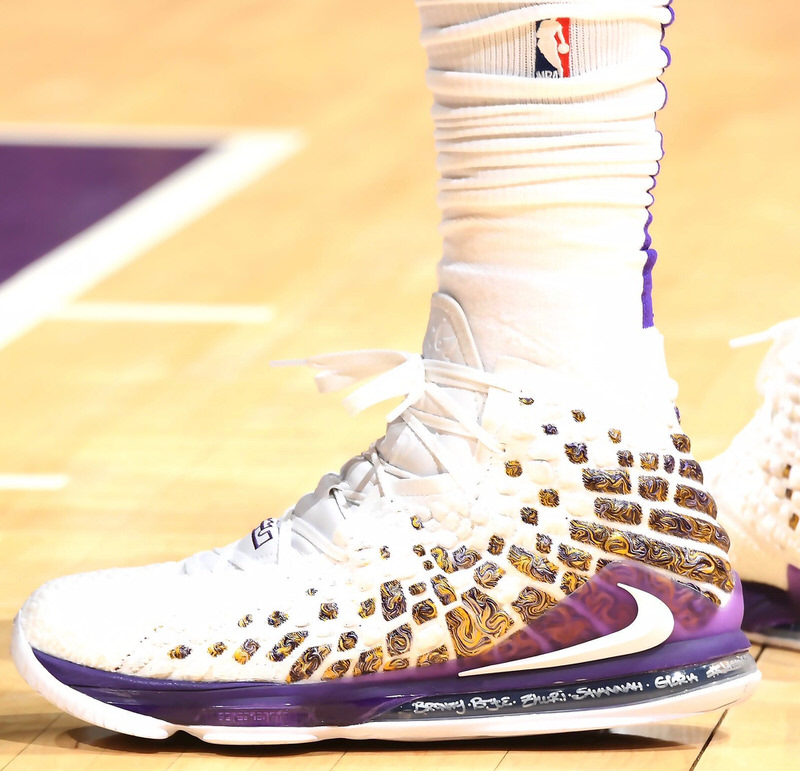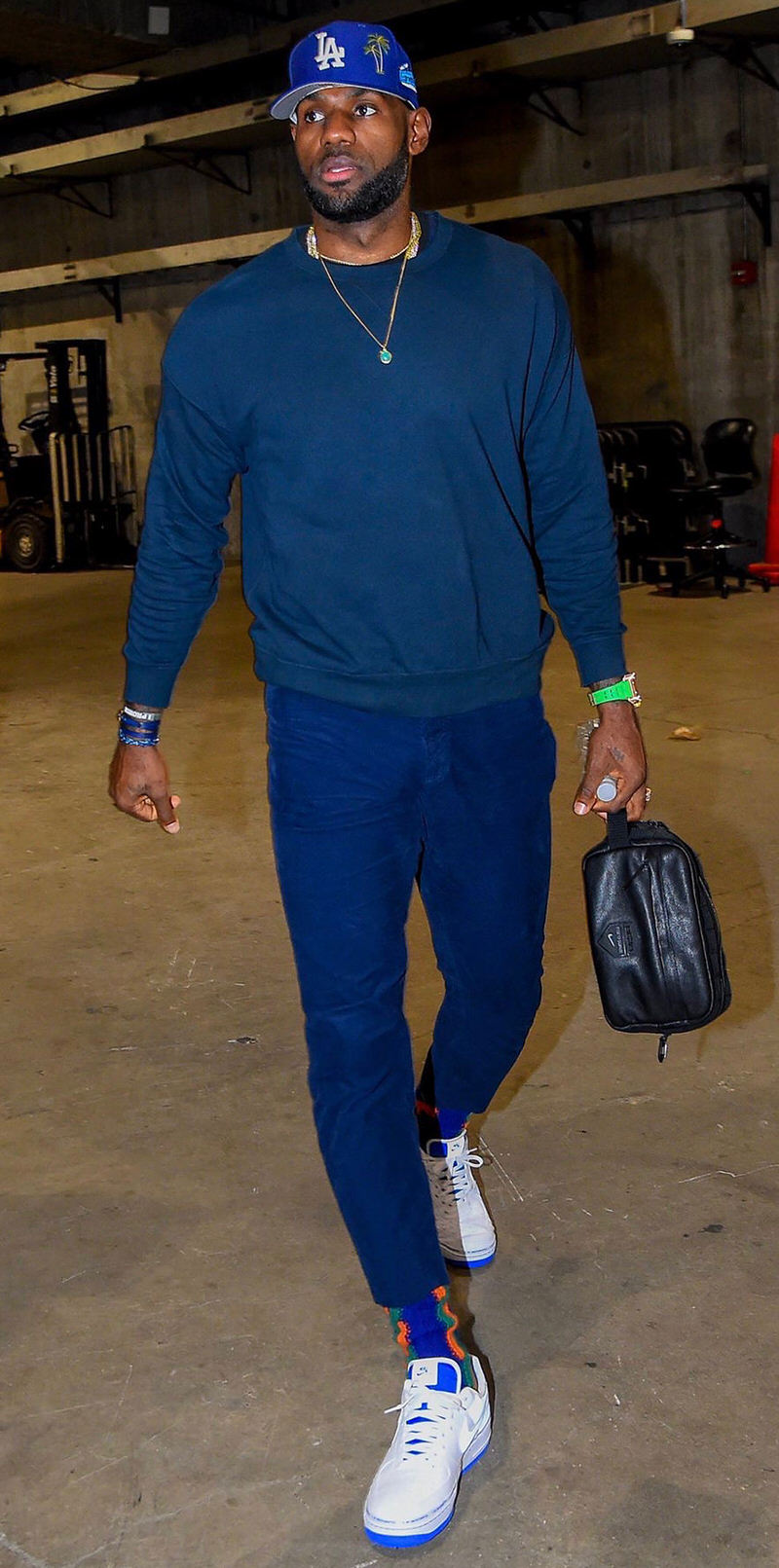 Game 2 vs. Utah Jazz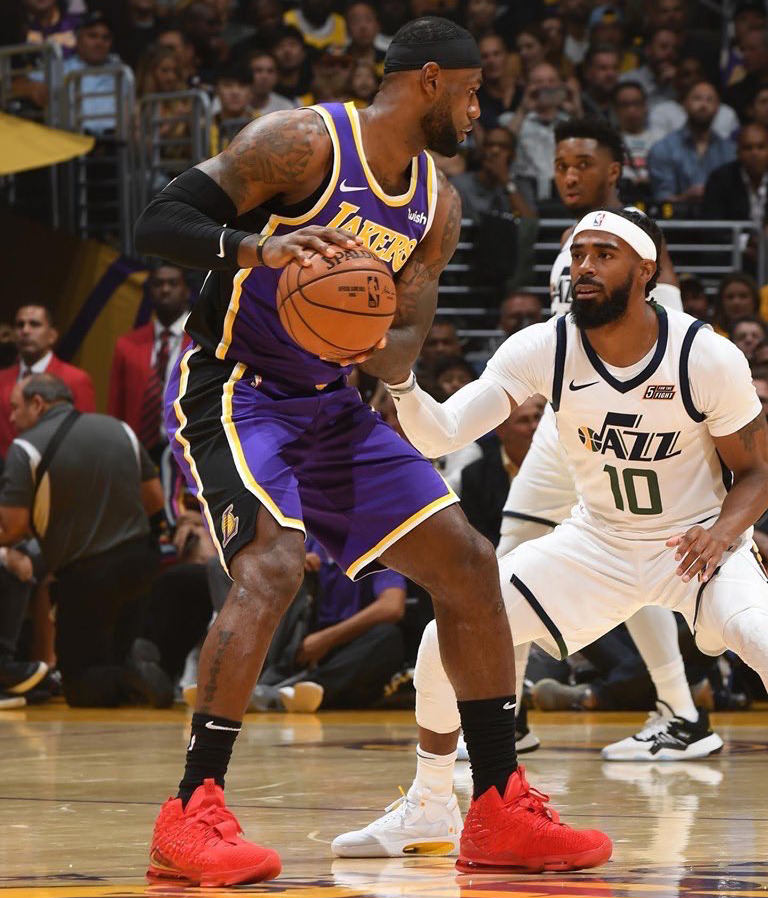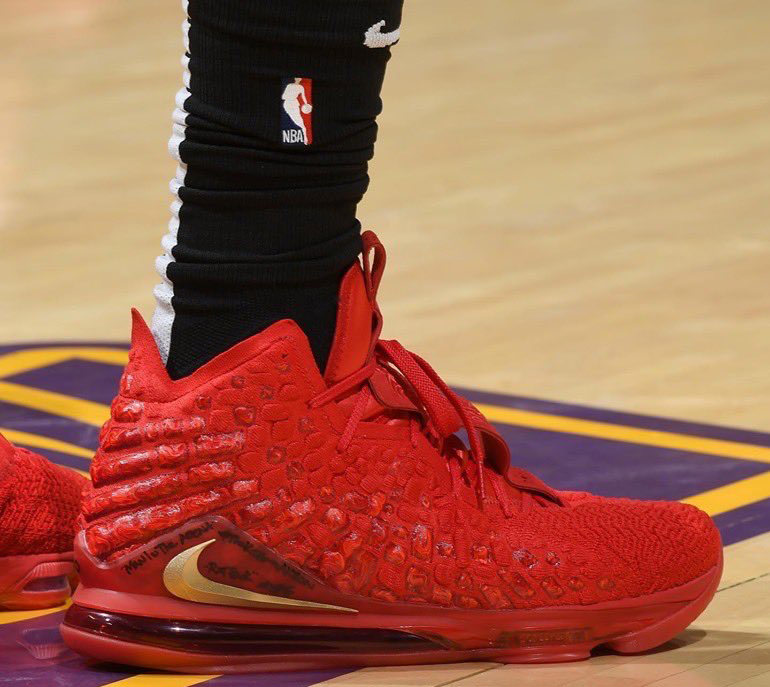 Game 1 vs. Los Angeles Clippers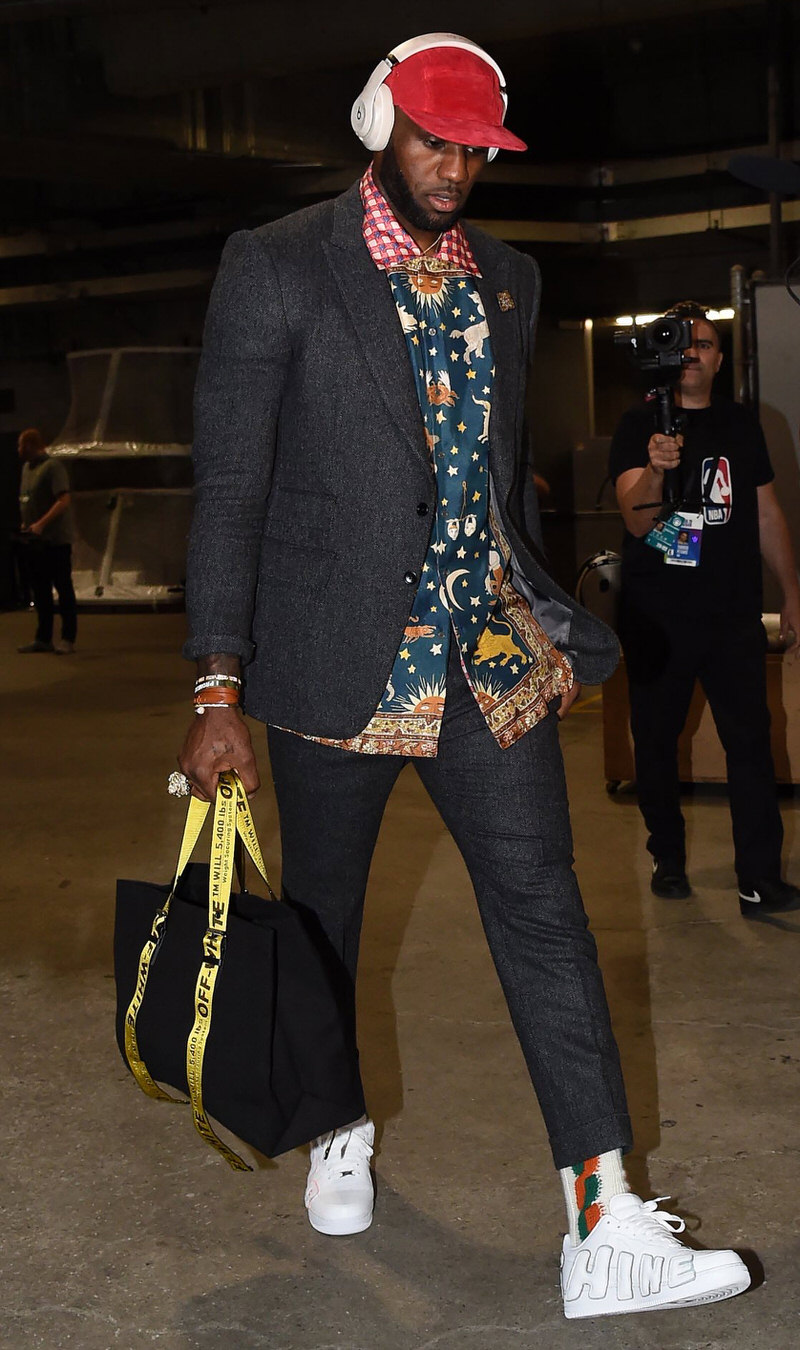 Preseason Game vs. Golden State Warriors
Preseason Game vs. Golden State Warriors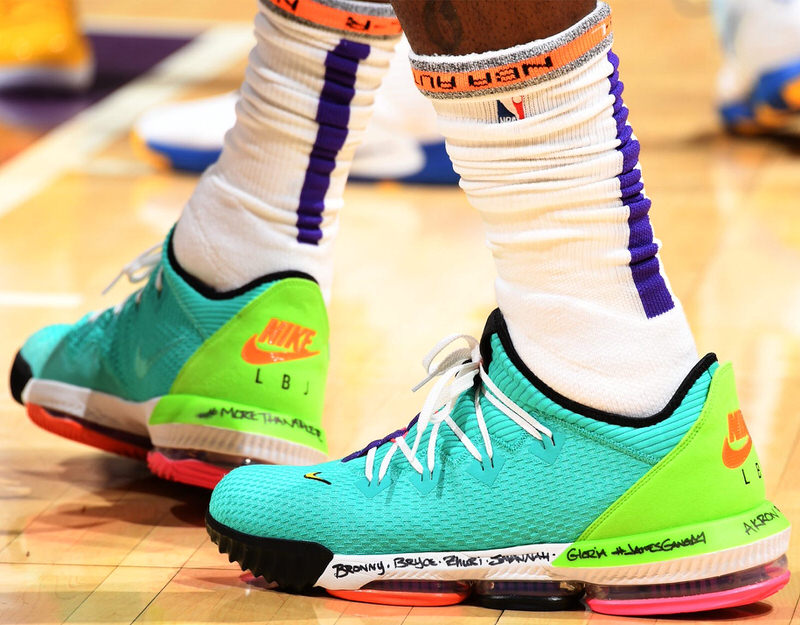 Preseason Game vs. Golden State Warriors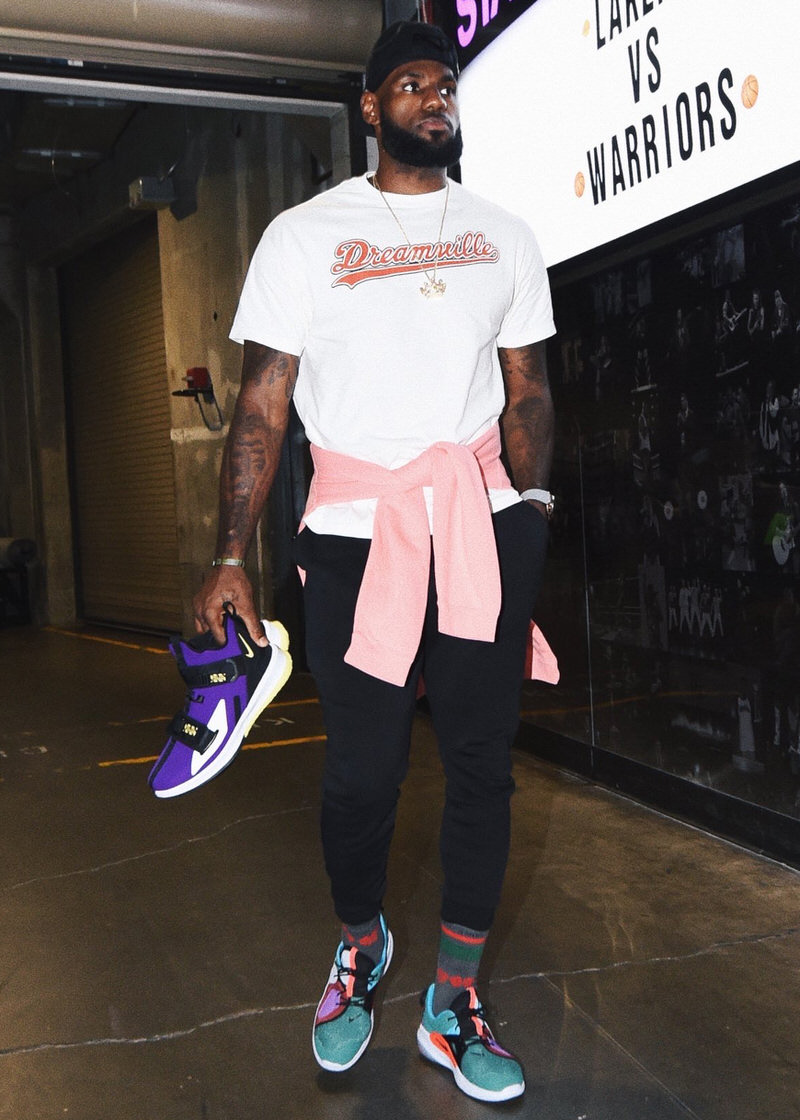 Preseason Game vs. Brooklyn Nets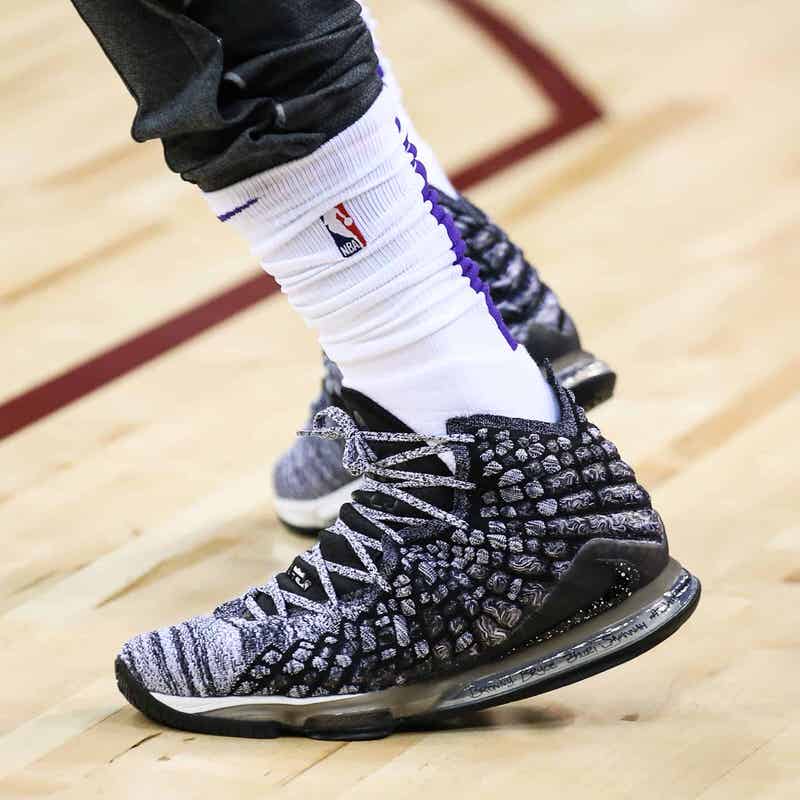 Preseason Game vs. Brooklyn Nets
Preseason Game vs. Golden State Warriors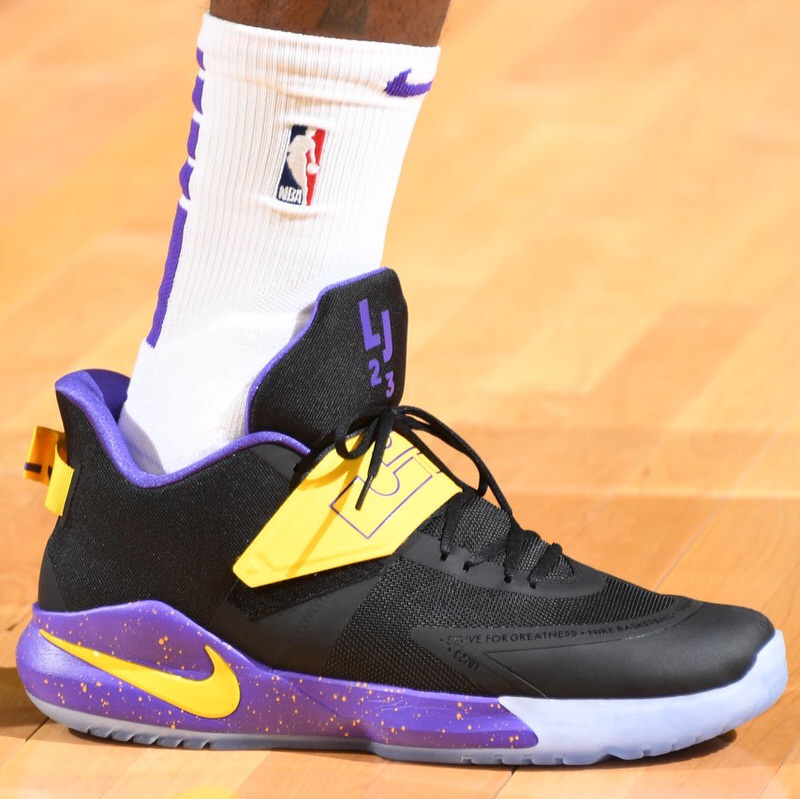 Preseason Practice
Media Day