LeBron James' first season in Los Angeles was a talking point all year. Every night, the King suited up for the league's most storied franchise, breaking out heat in the tunnel and on the hardwood.
Set to team up with Anthony Davis in his new Nike LeBron 17, Vegas is already calling the Lakers the favorites for next year.
Getting ready for the 2019-20 tip off, check out every sneaker LeBron James laced up during the 2018-19 NBA season below.
Game 82 vs. Portland Trail Blazers
Game 81 vs. Utah Jazz
Game 80 vs. Los Angeles Clippers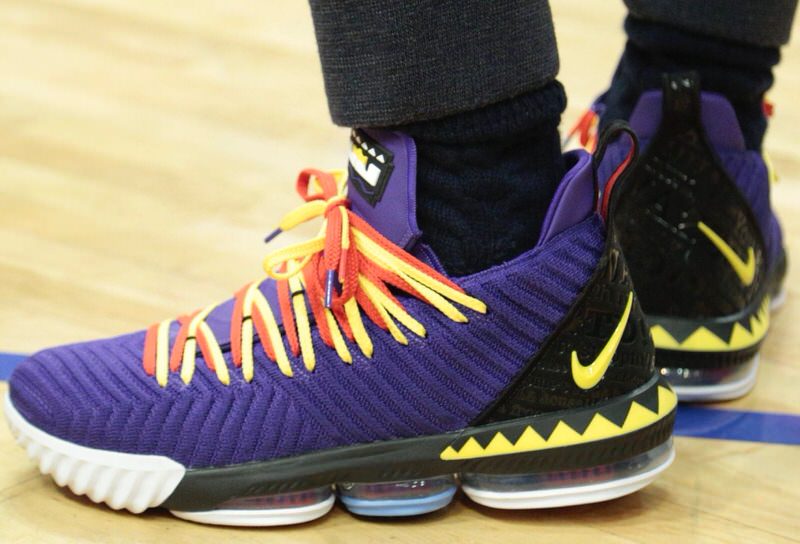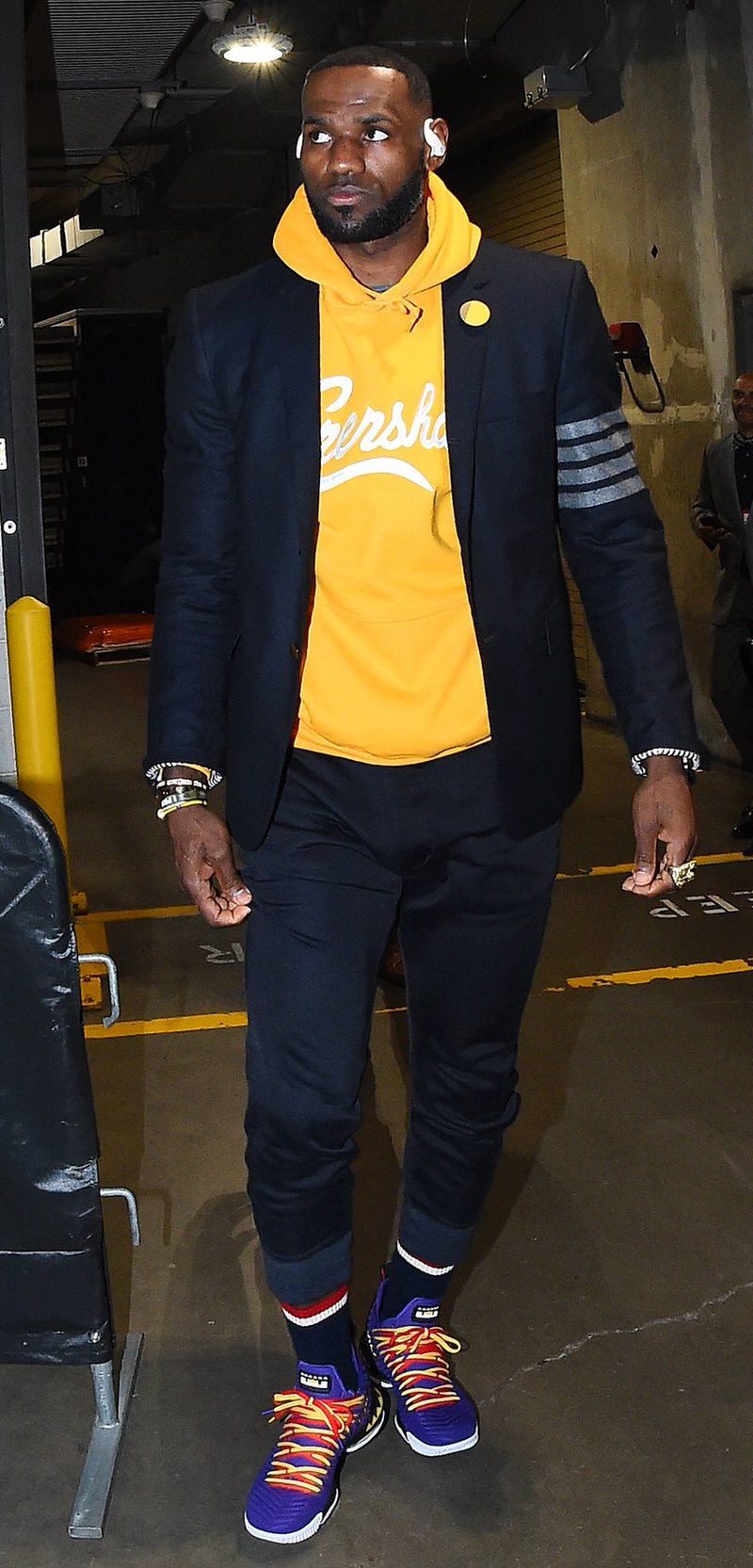 Game 79 vs. Golden State Warriors
Game 78 vs. Oklahoma City Thunder
Game 77 vs. New Orleans Pelicans
Game 76 vs. Charlotte Hornets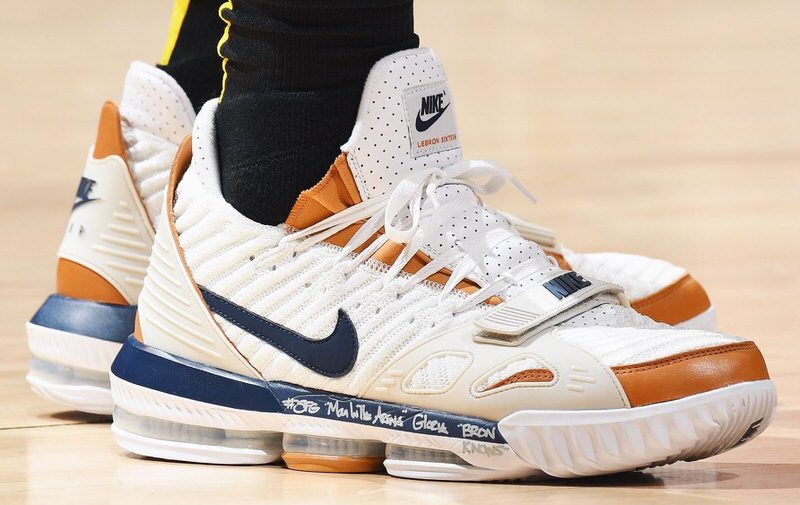 Game 74 vs. Washington Wizards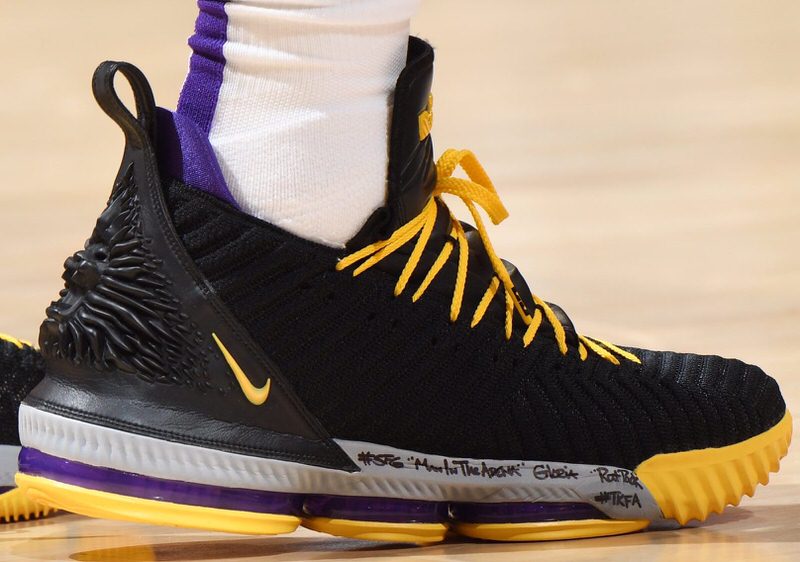 Game 73 vs. Sacramento Kings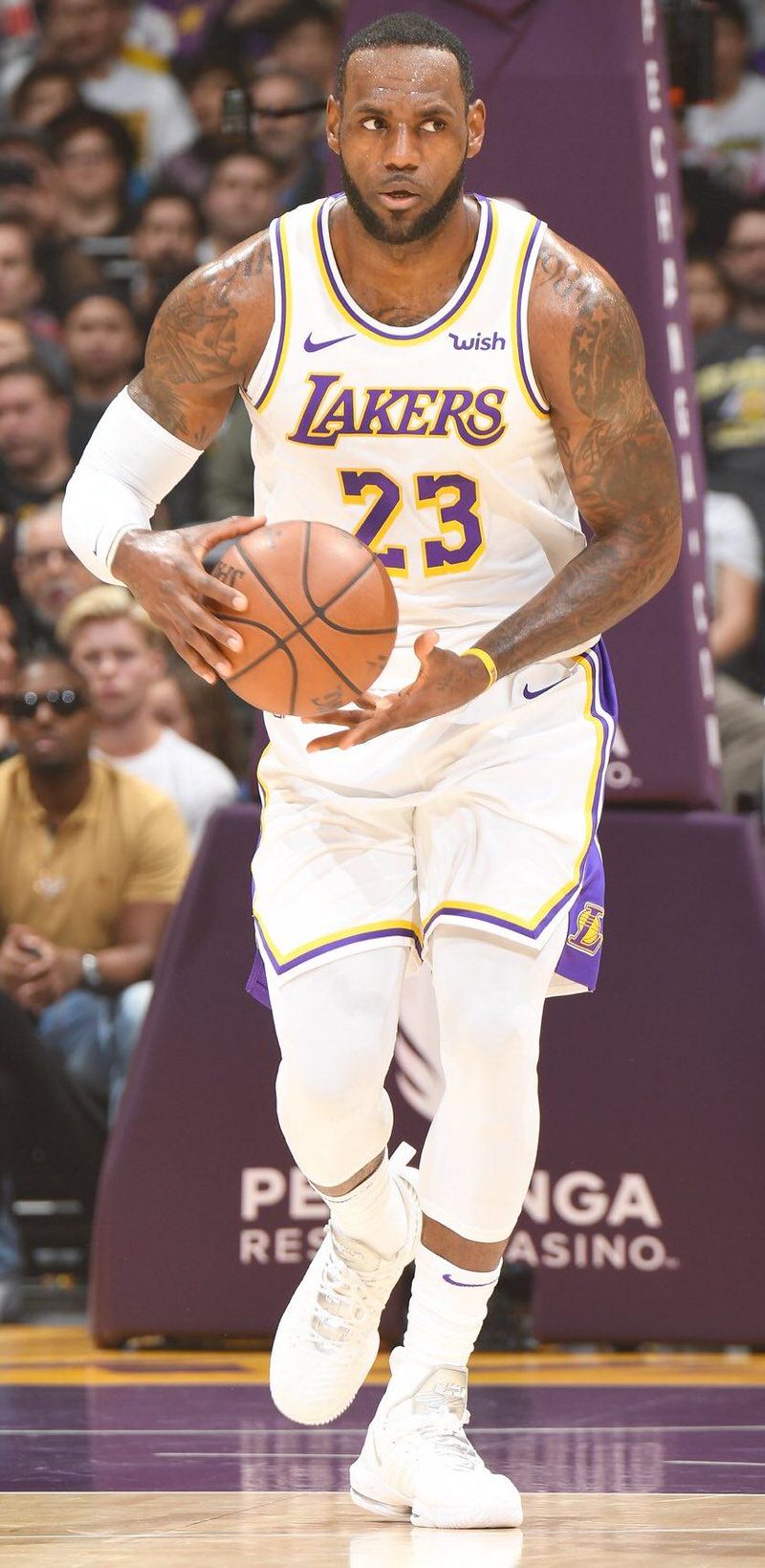 Game 72 vs. Brooklyn Nets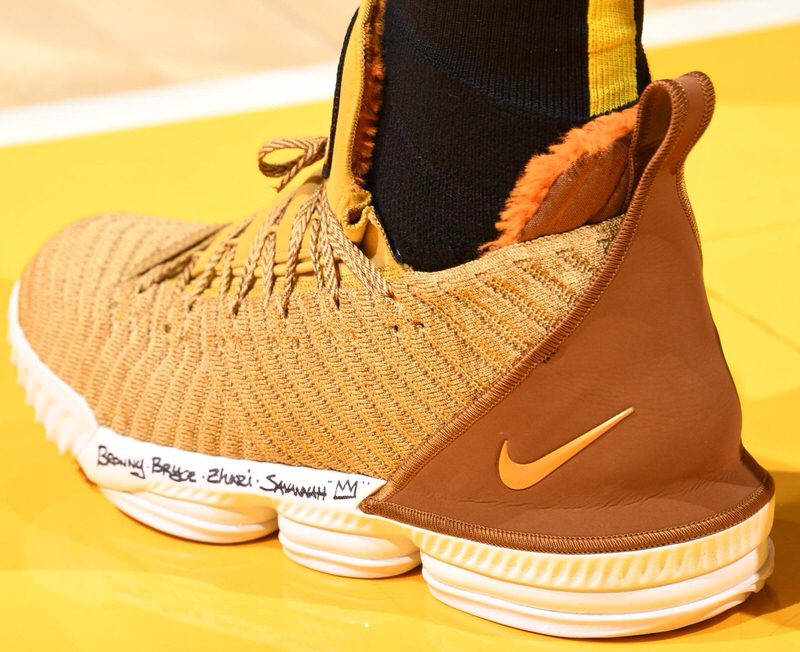 Game 71 vs. Milwaukee Bucks
Game 69 v. New York Knicks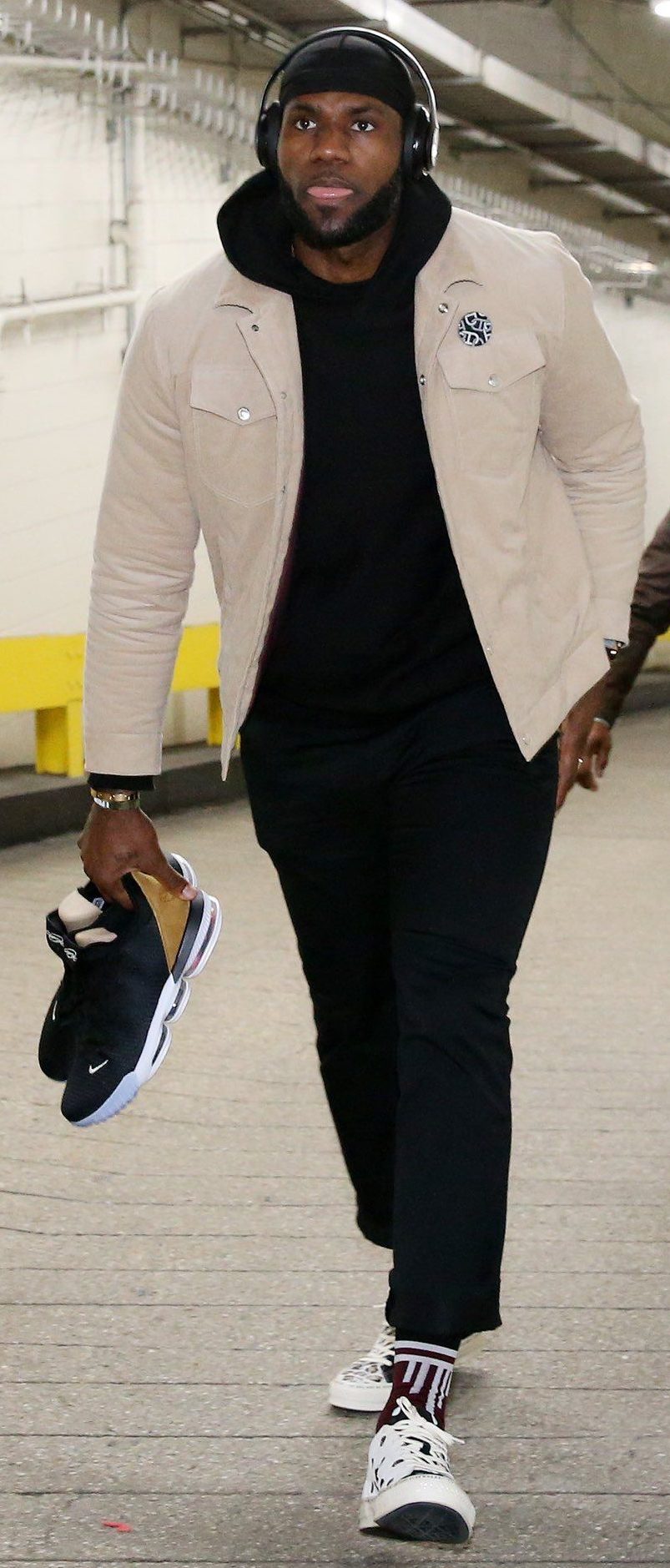 Game 68 vs. Toronto Raptors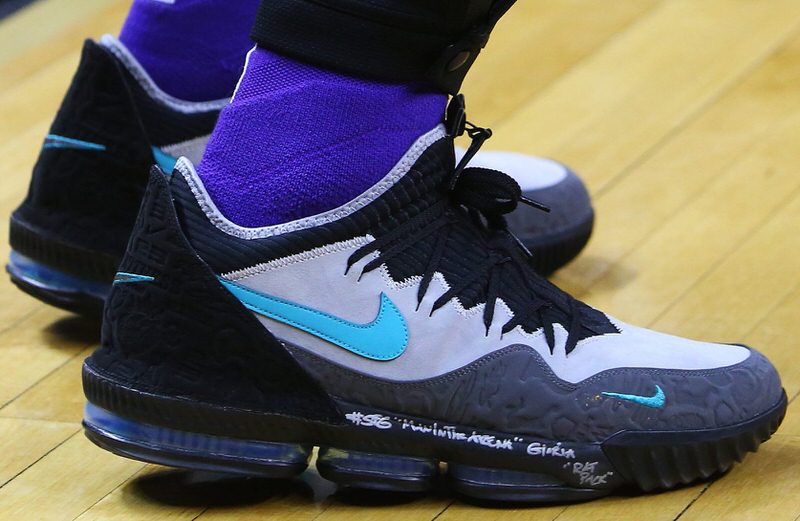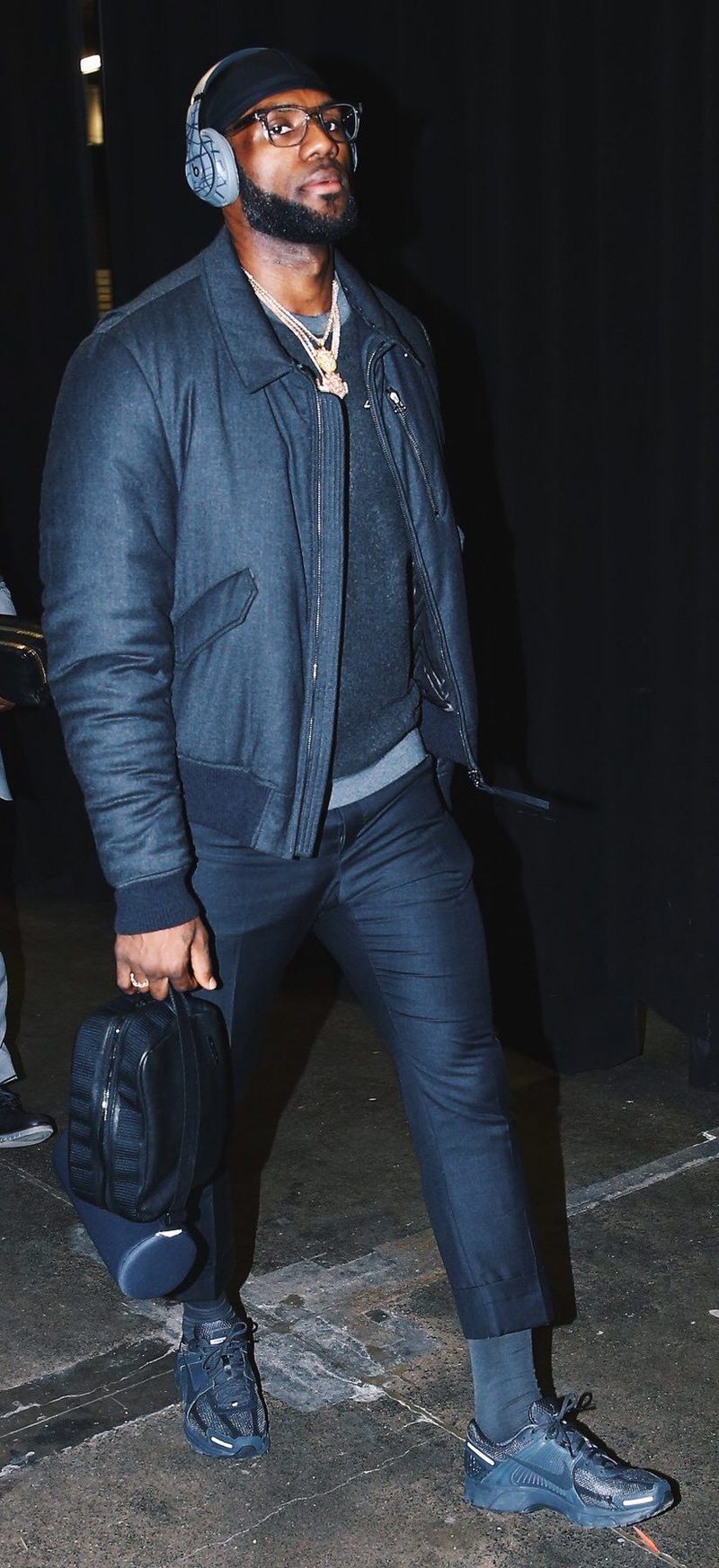 Game 67 vs. Chicago Bulls
Game 66 vs. Boston Celtics
Game 65 vs. Denver Nuggets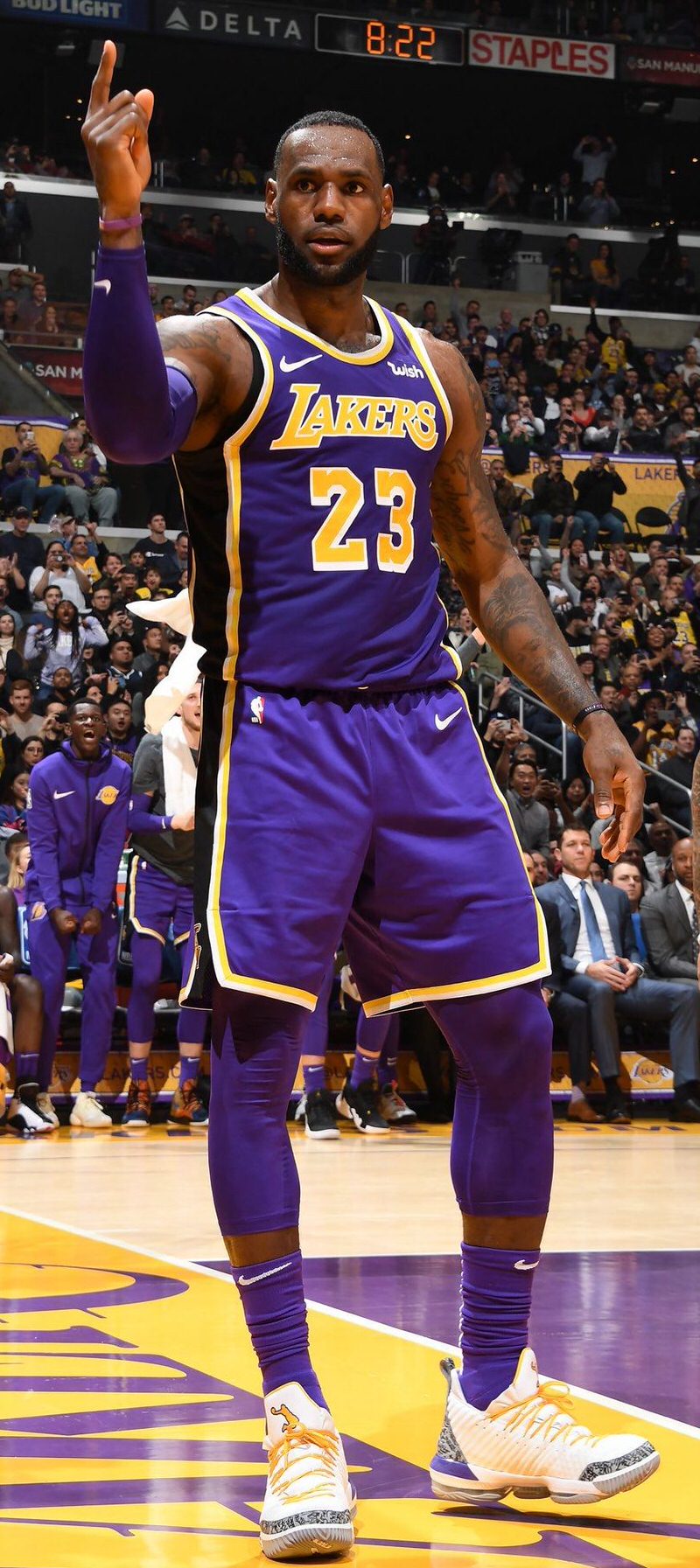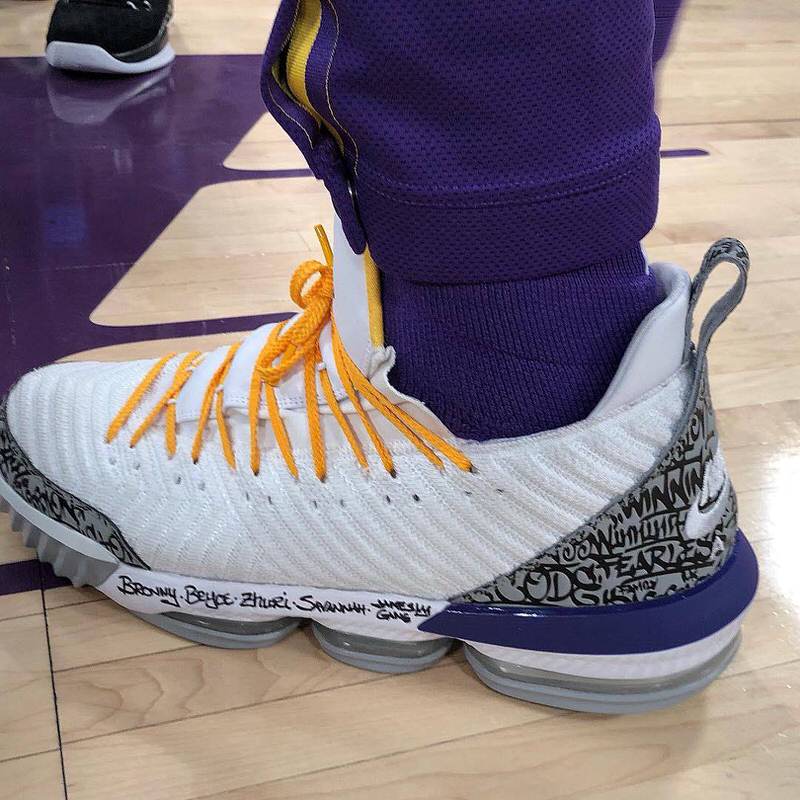 Game 64 vs. Los Angeles Clippers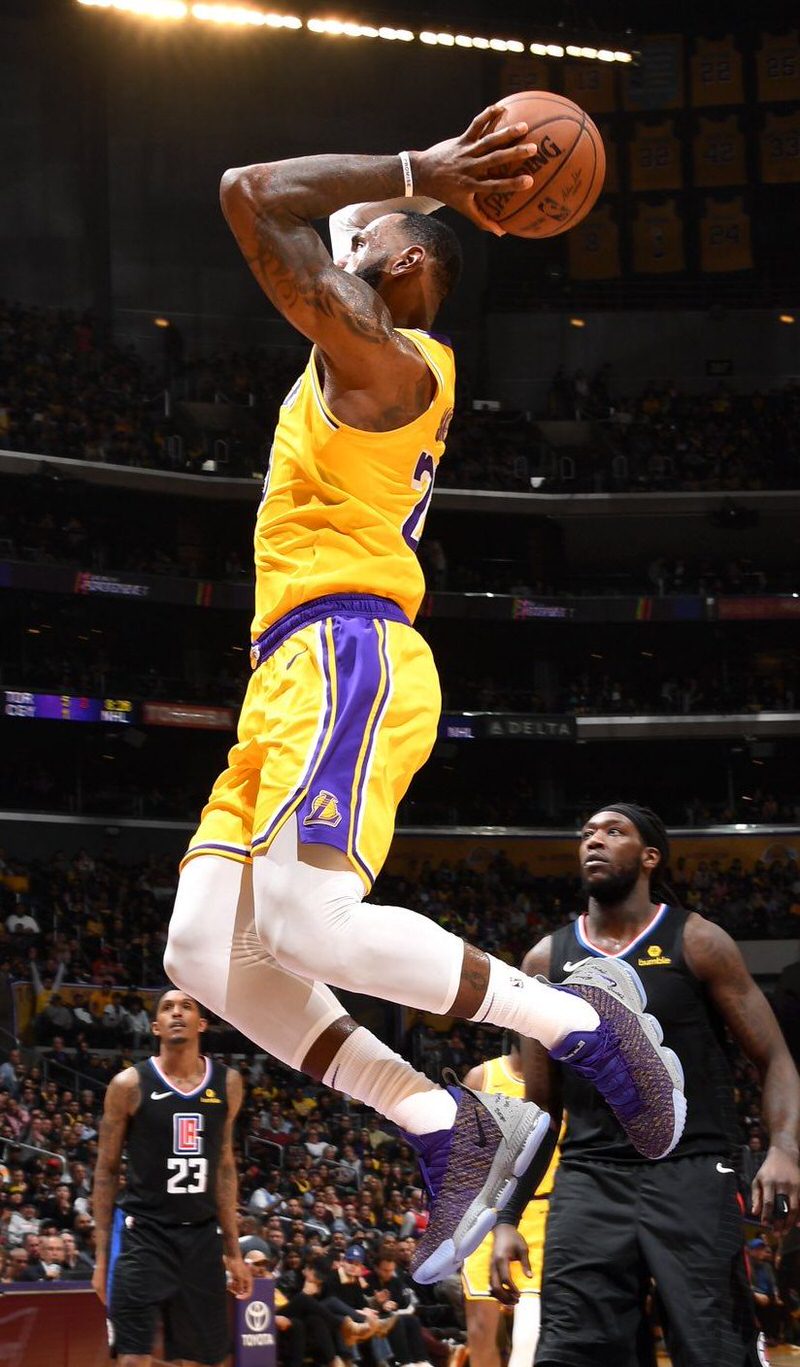 Game 63 vs. Phoenix Suns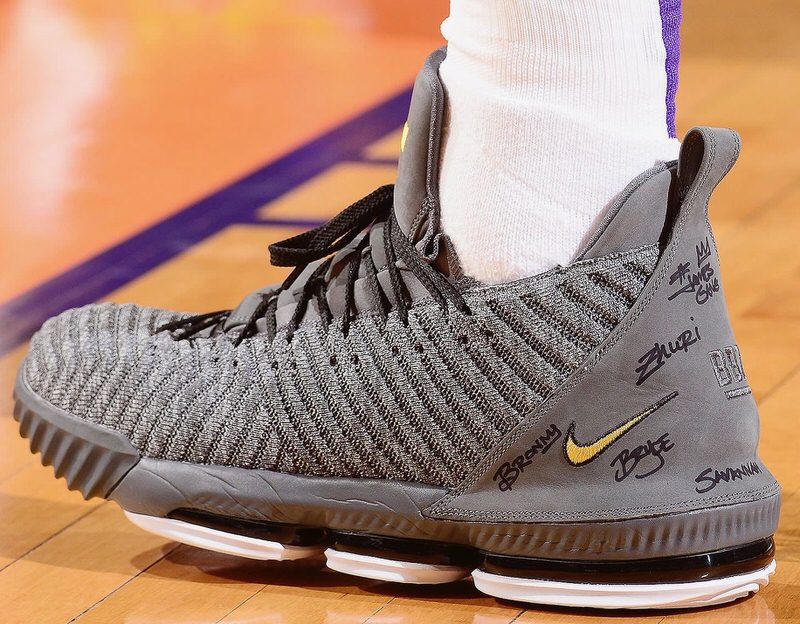 Game 62 vs. Milwaukee Bucks
Game 61 vs. New Orleans Pelicans
Game 60 vs. Memphis Grizzlies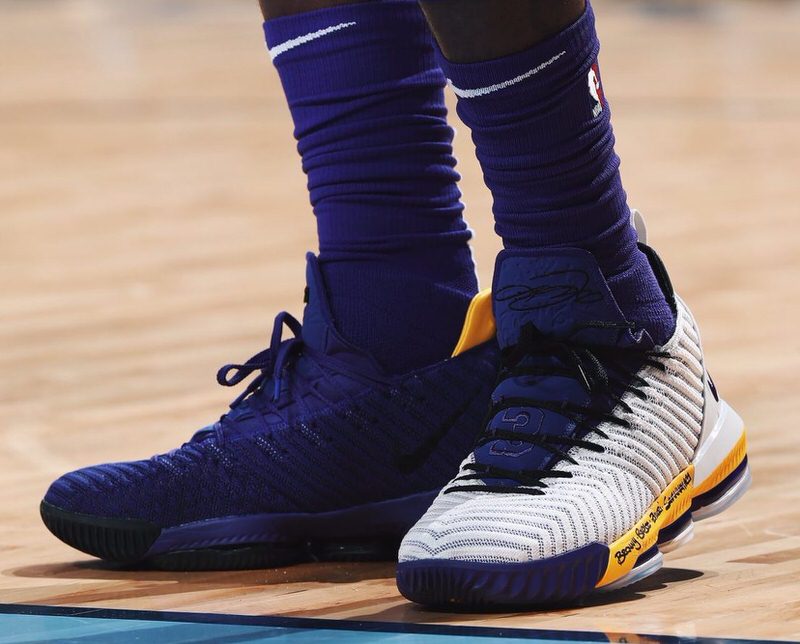 Game 59 vs. New Orleans Pelicans
Game 58 vs. Houston Rockets
All-Star Weekend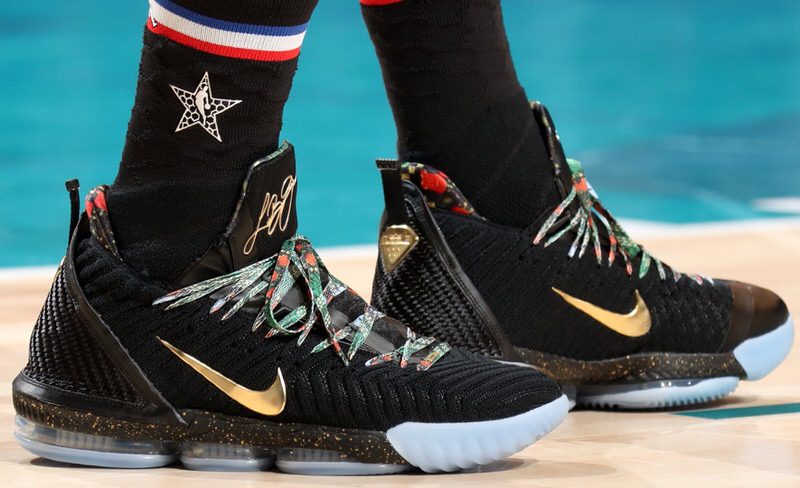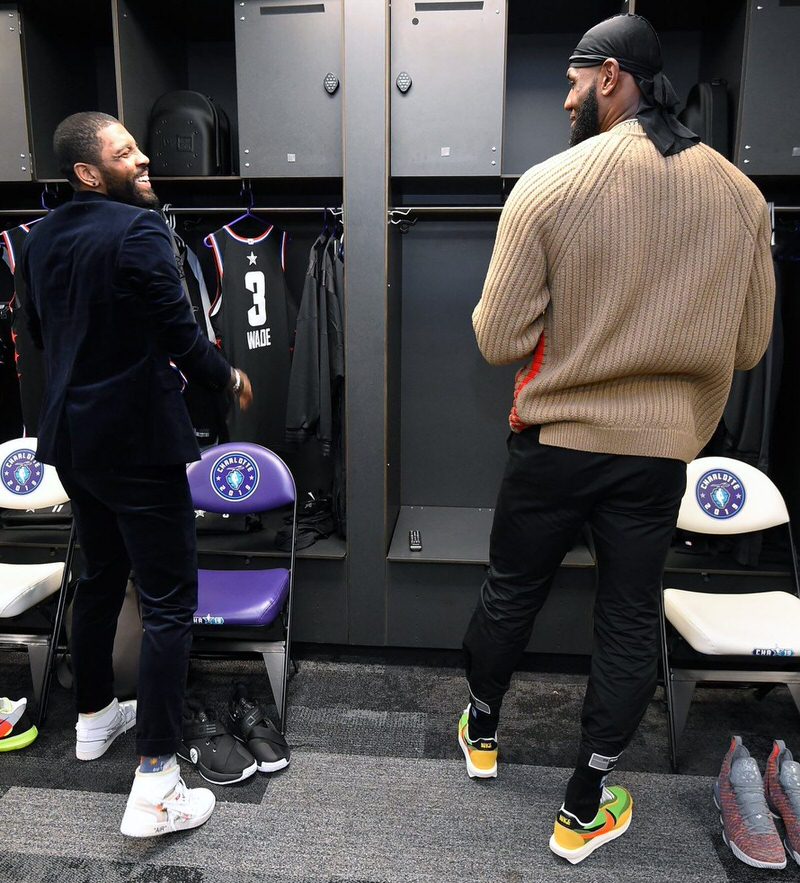 Game 57 vs. Atlanta Hawks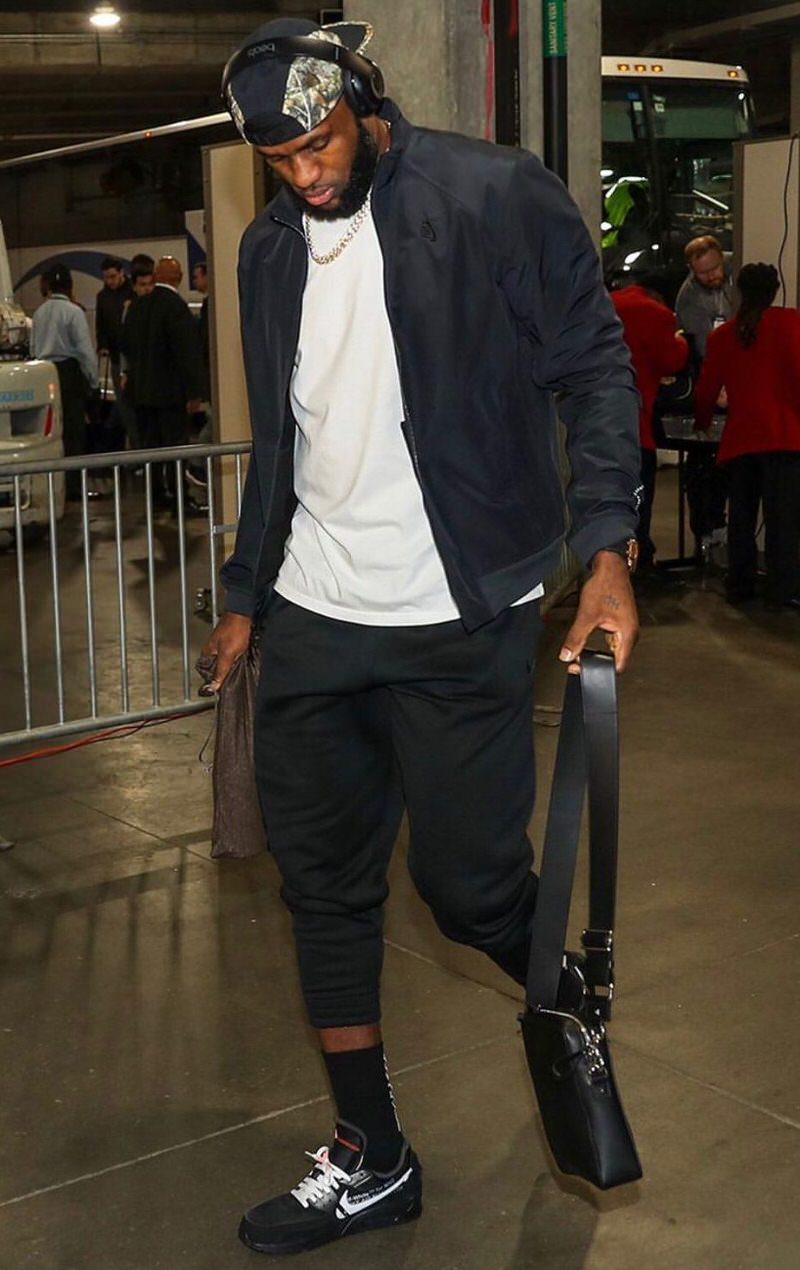 Game 56 vs. Philadelphia 76ers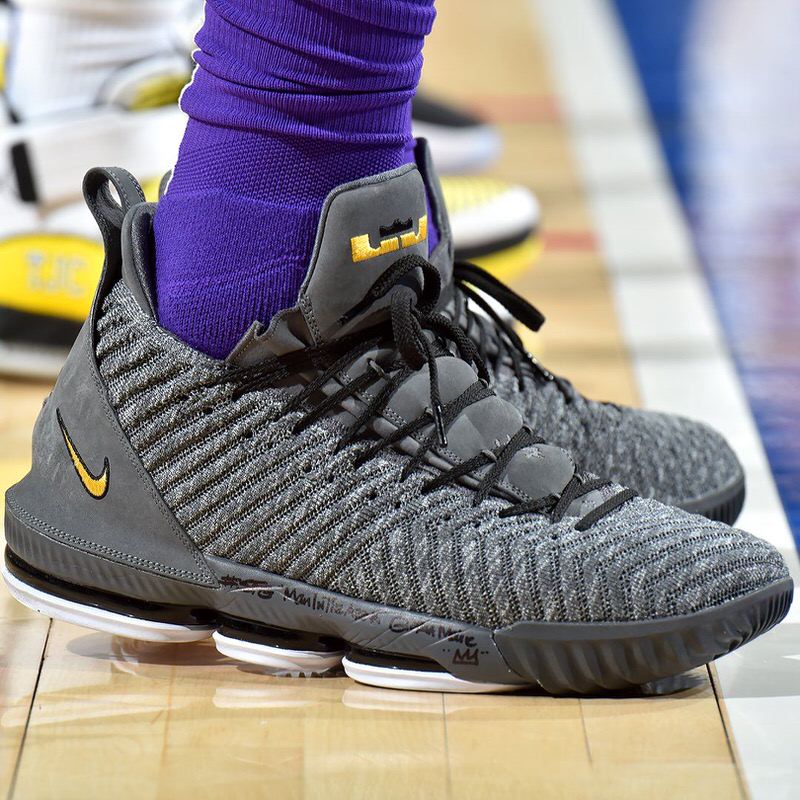 Game 55 vs. Boston Celtics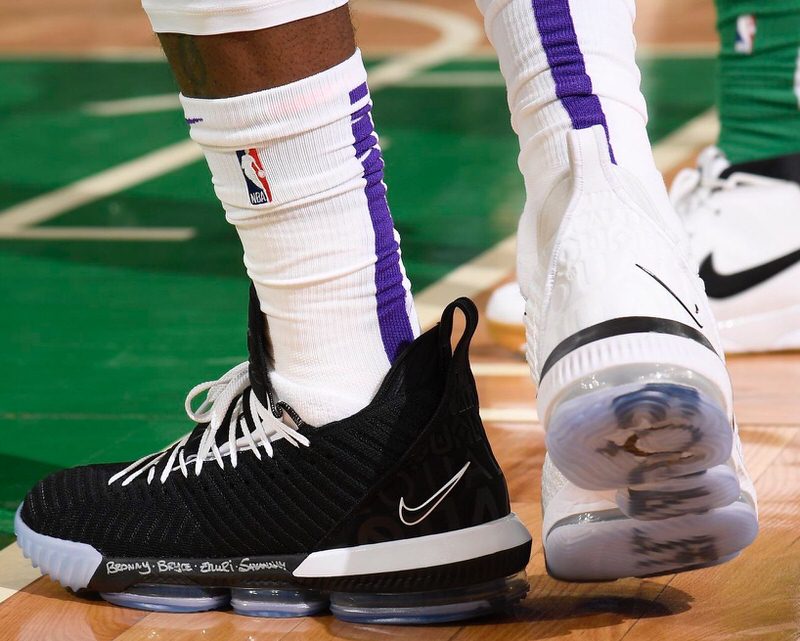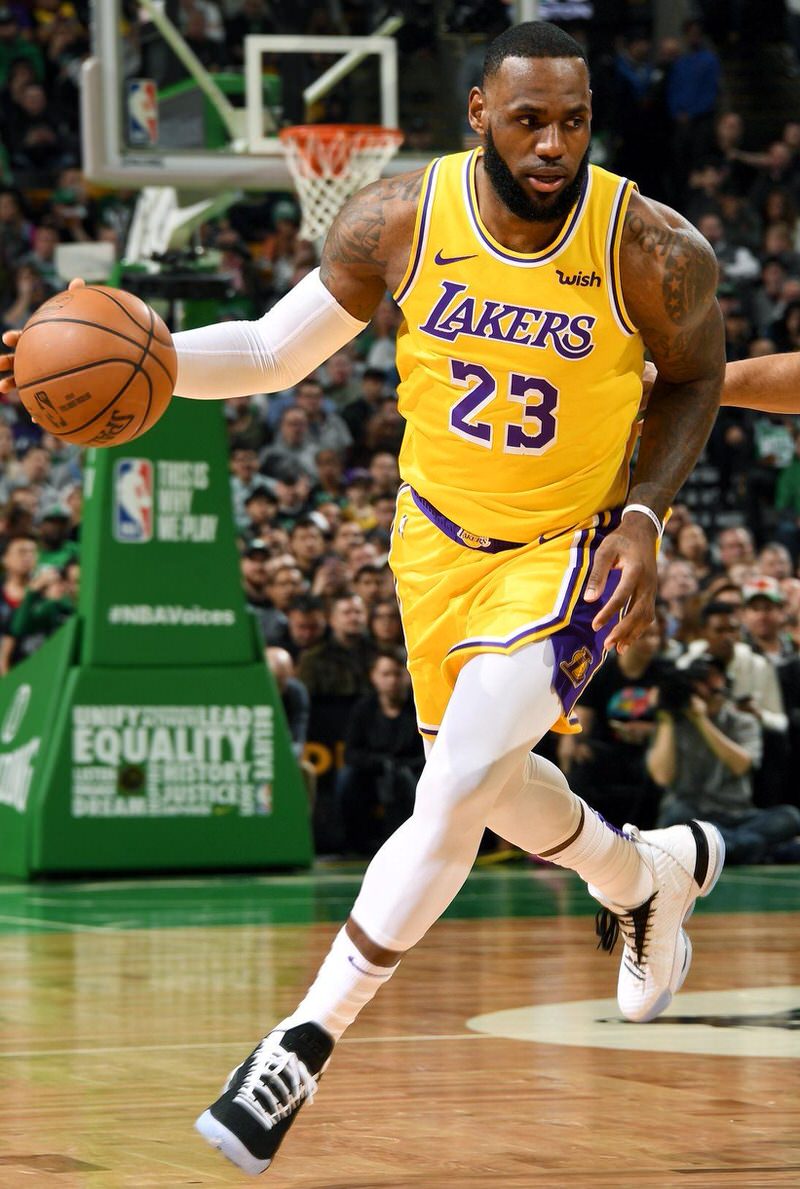 Game 54 vs. Indiana Pacers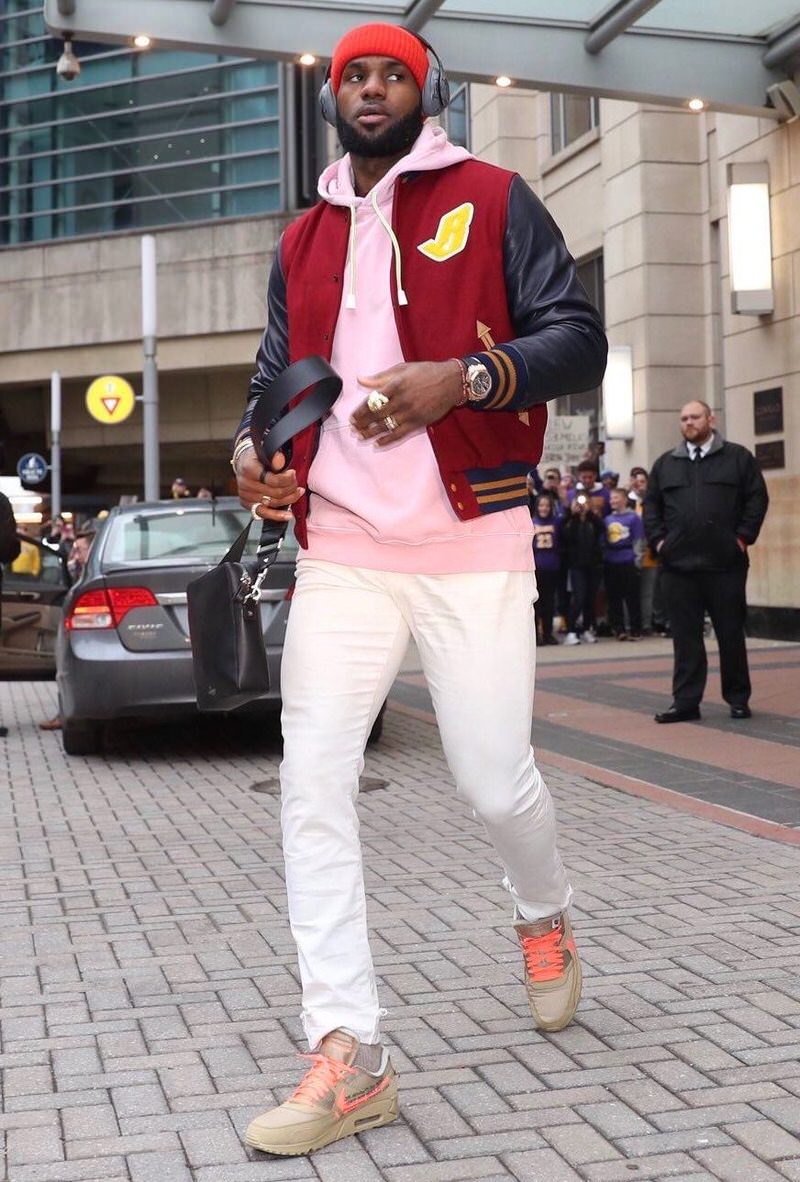 Game 53 vs. Golden State Warriors
Game 52 vs. Los Angeles Clippers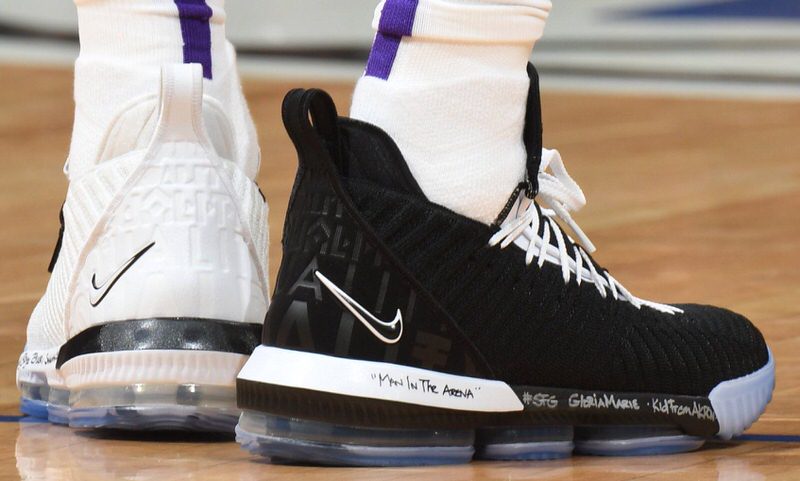 Game 51 vs. Philadelphia 76ers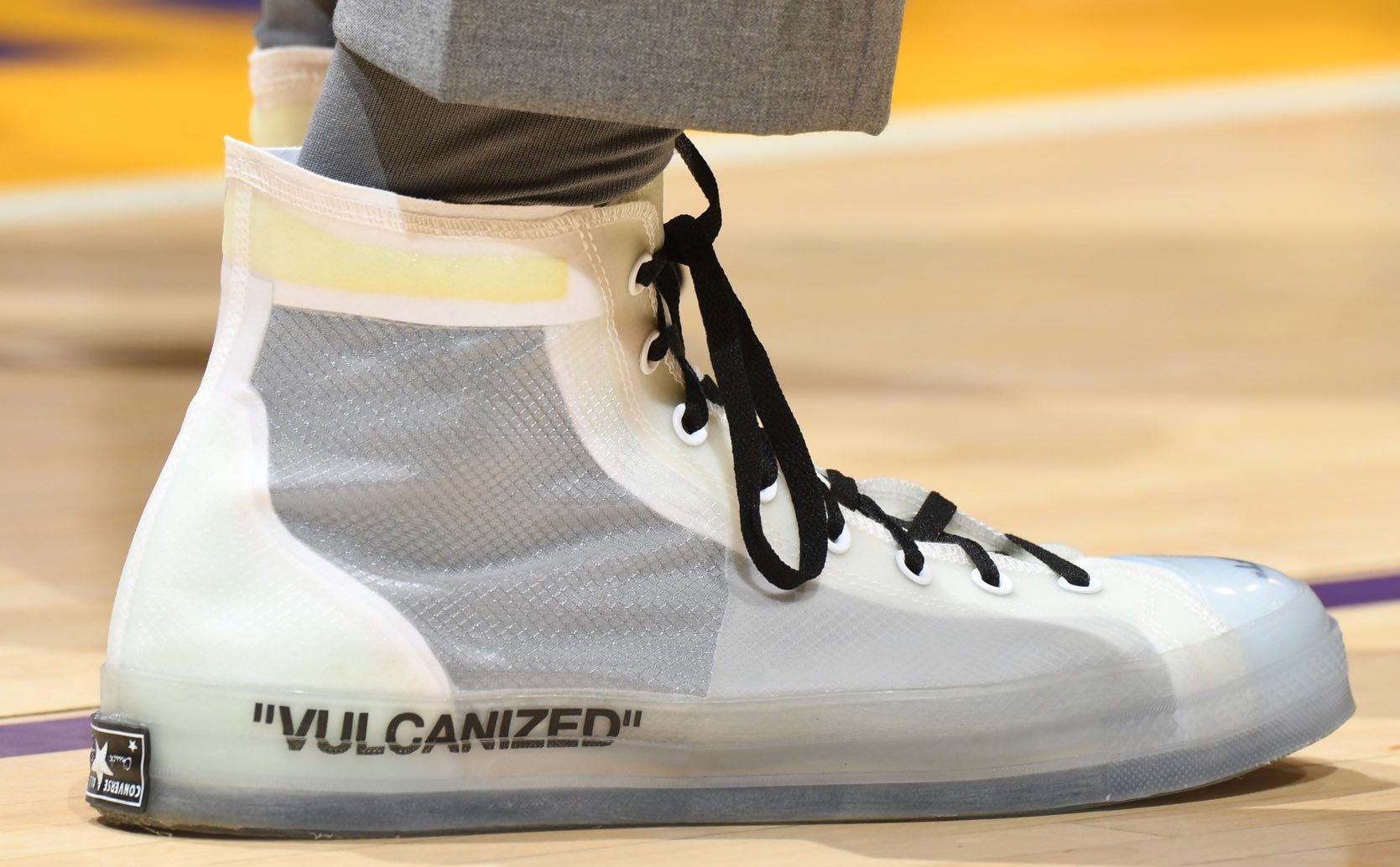 Game 50 vs. Phoenix Suns
Game 49 vs. Minnesota Timberwolves
Game 48 vs. Golden State Warriors
Game 45 vs. Chicago Bulls
Game 43 vs. Cleveland Cavaliers
Game 42 vs. Detroit Pistons
Game 39 vs. New York Knicks
Game 38 vs. Oklahoma City Thunder
Game 37 vs. Sacramento Kings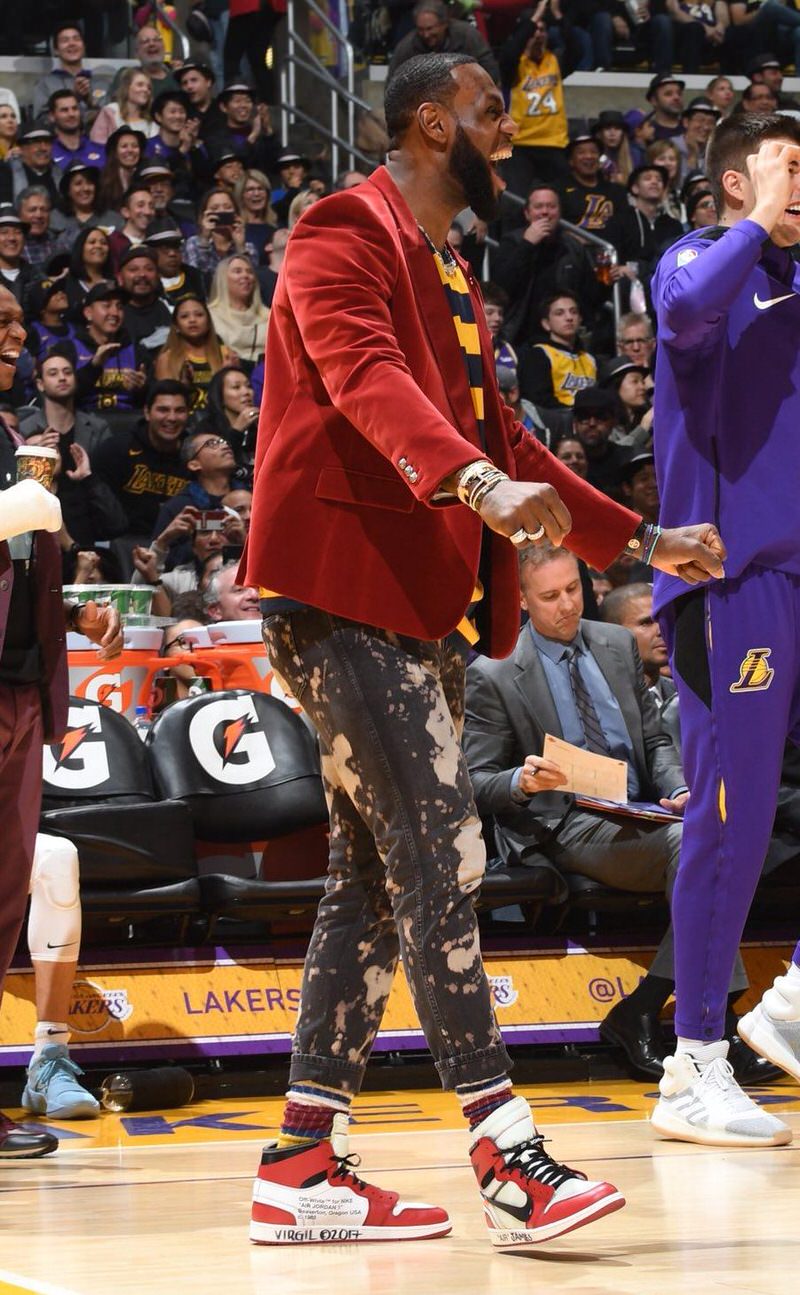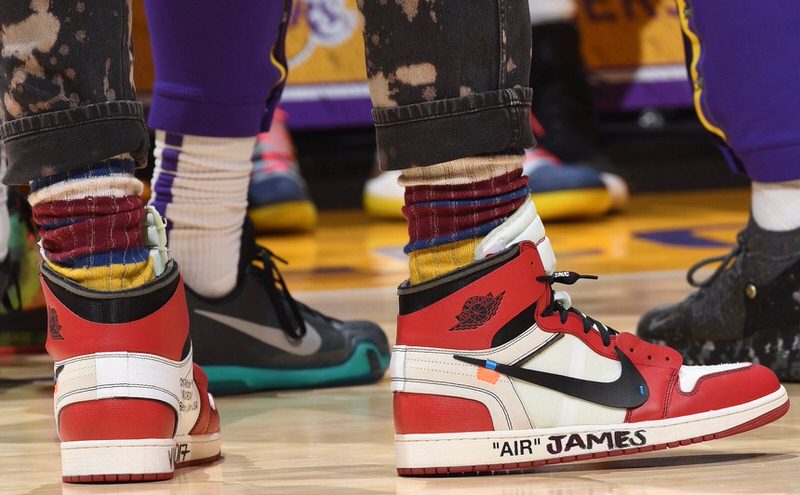 Game 36 vs. Los Angeles Clippers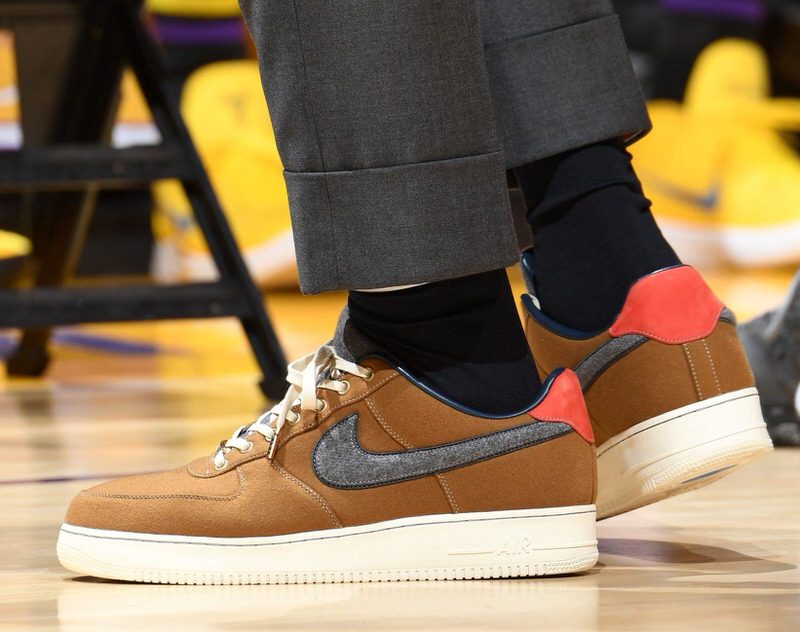 Game 34 vs. Golden State Warriors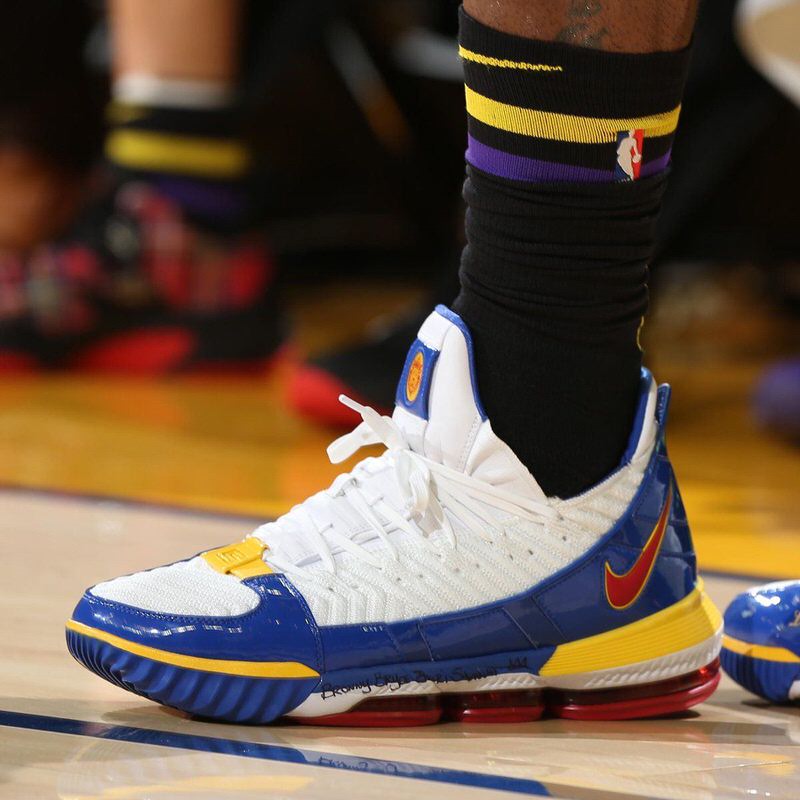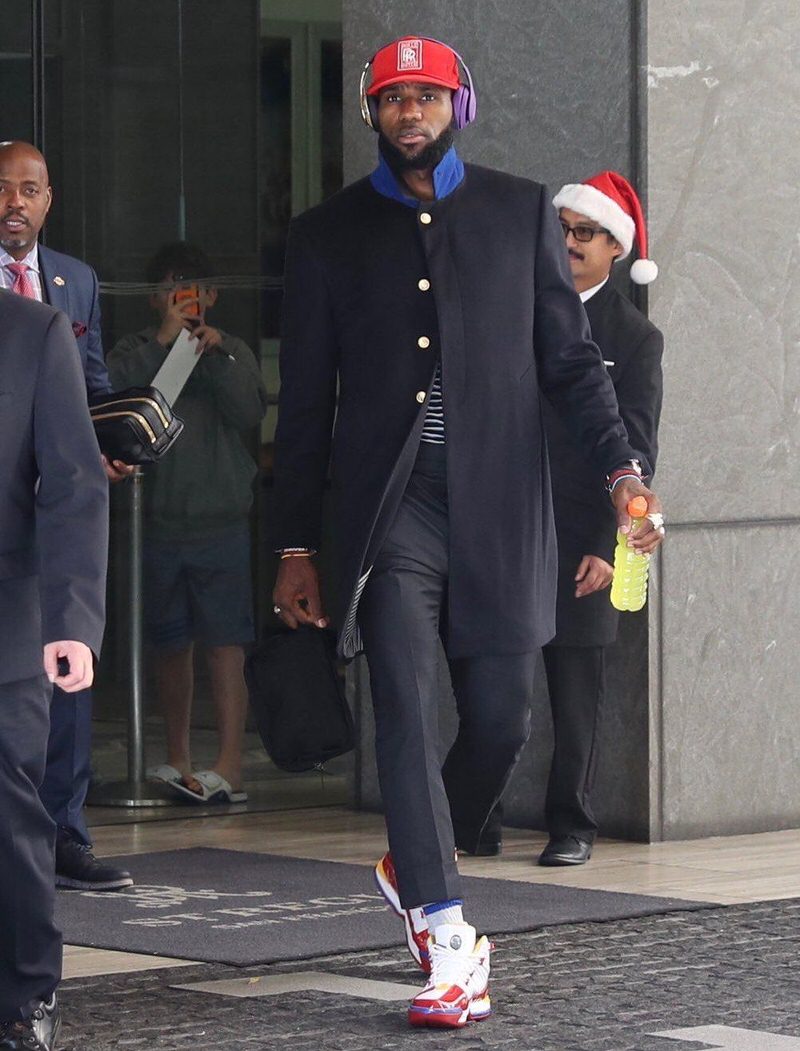 Game 33 vs. Memphis Grizzlies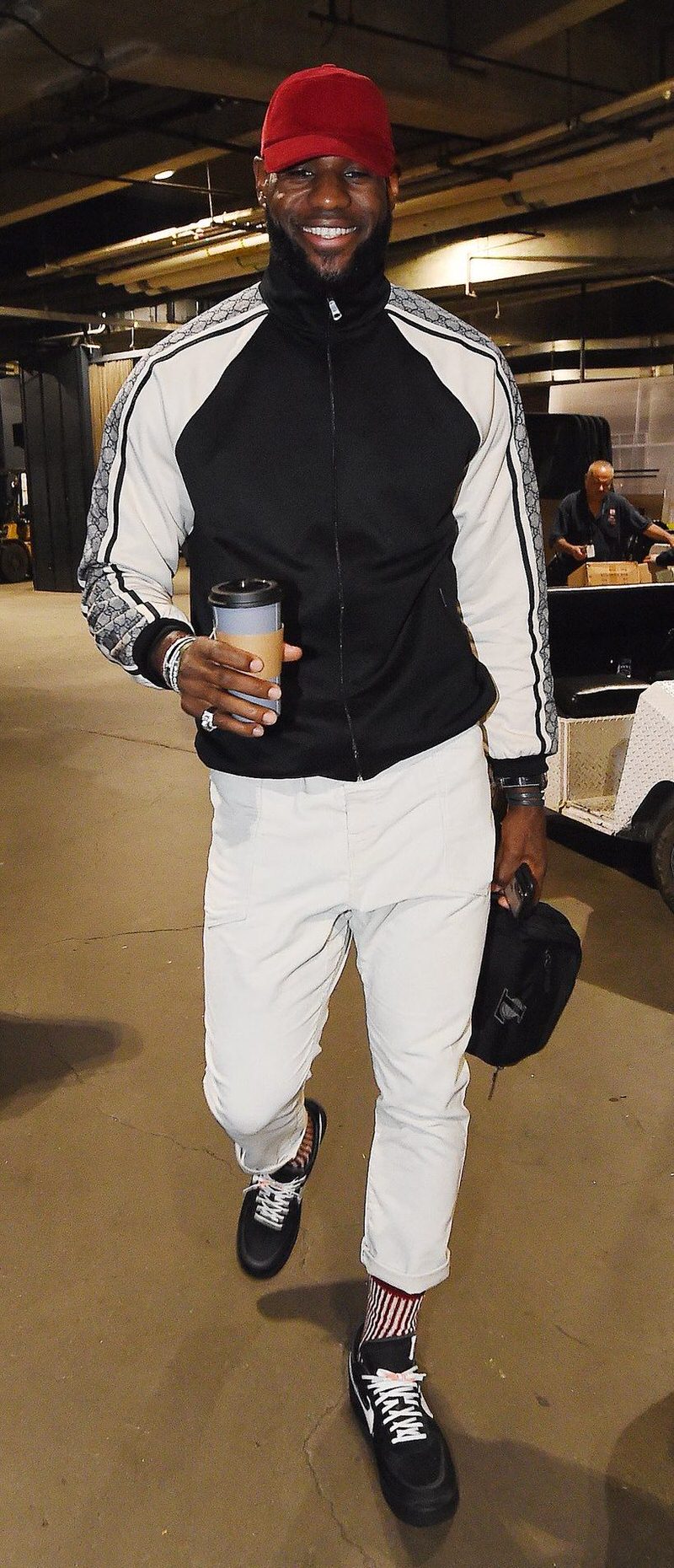 Game 32 vs. New Orleans Pelicans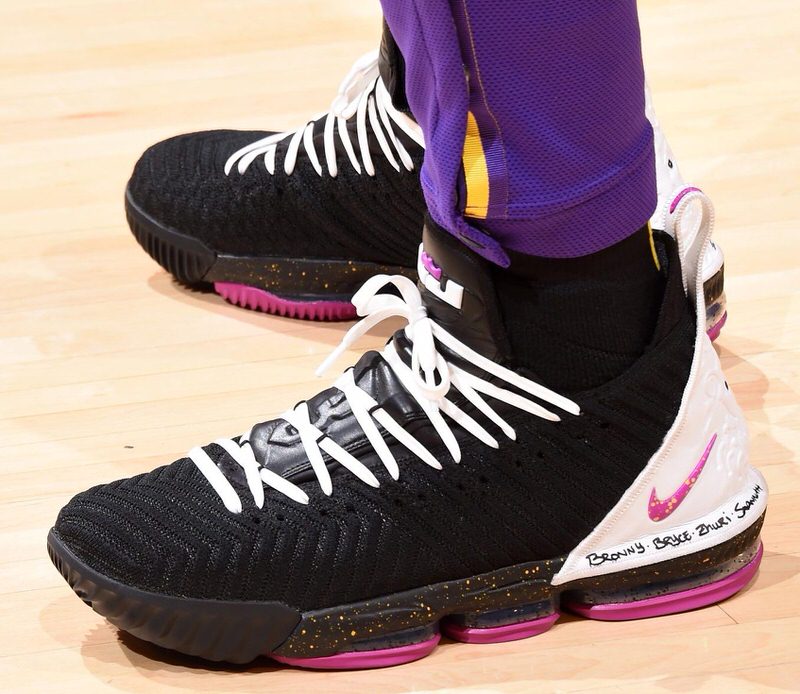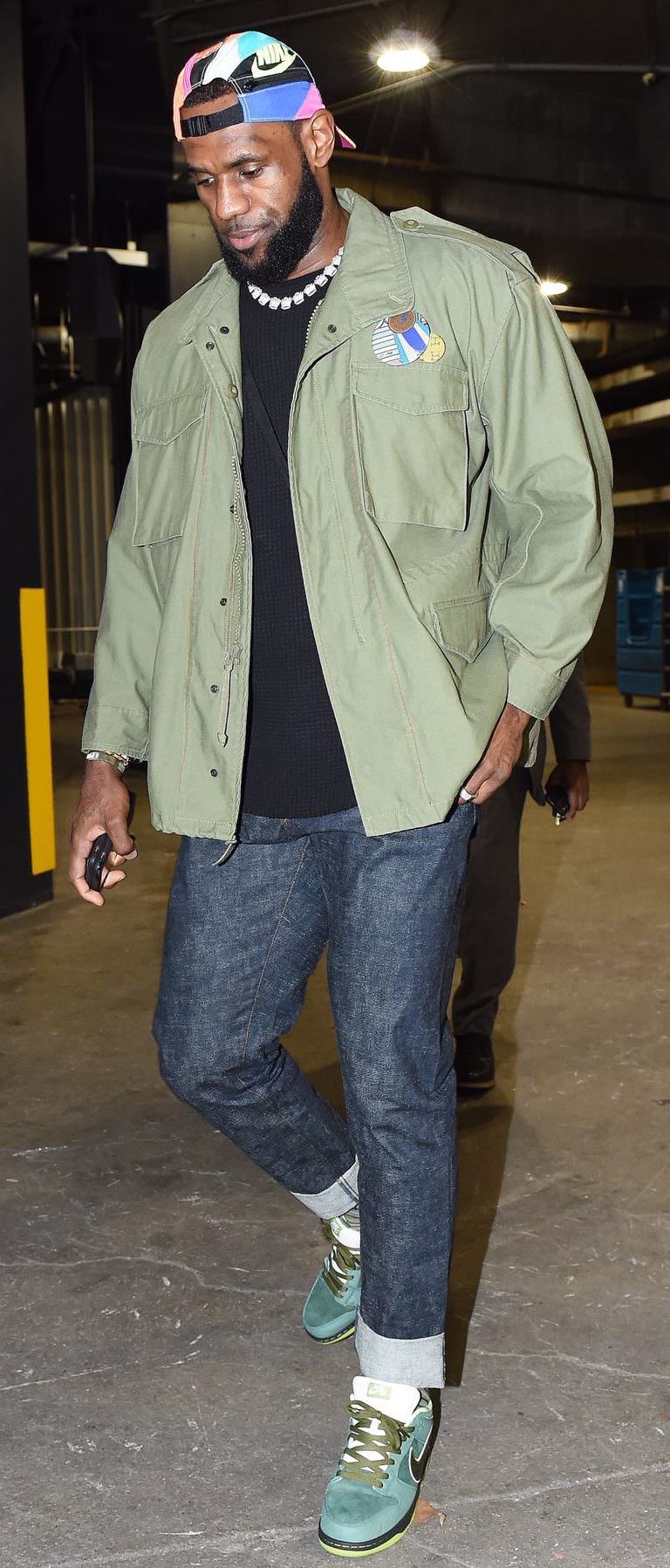 Game 31 vs. Brooklyn Nets
Game 30 vs. Washington Wizards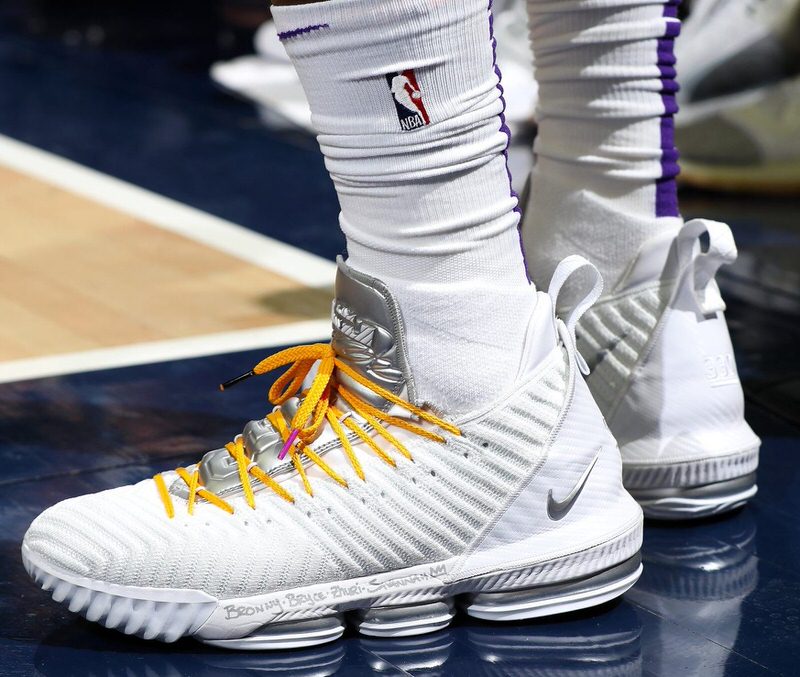 Game 29 vs. Charlotte Hornets
Game 28 vs. Houston Rockets
Game 27 vs. Miami Heat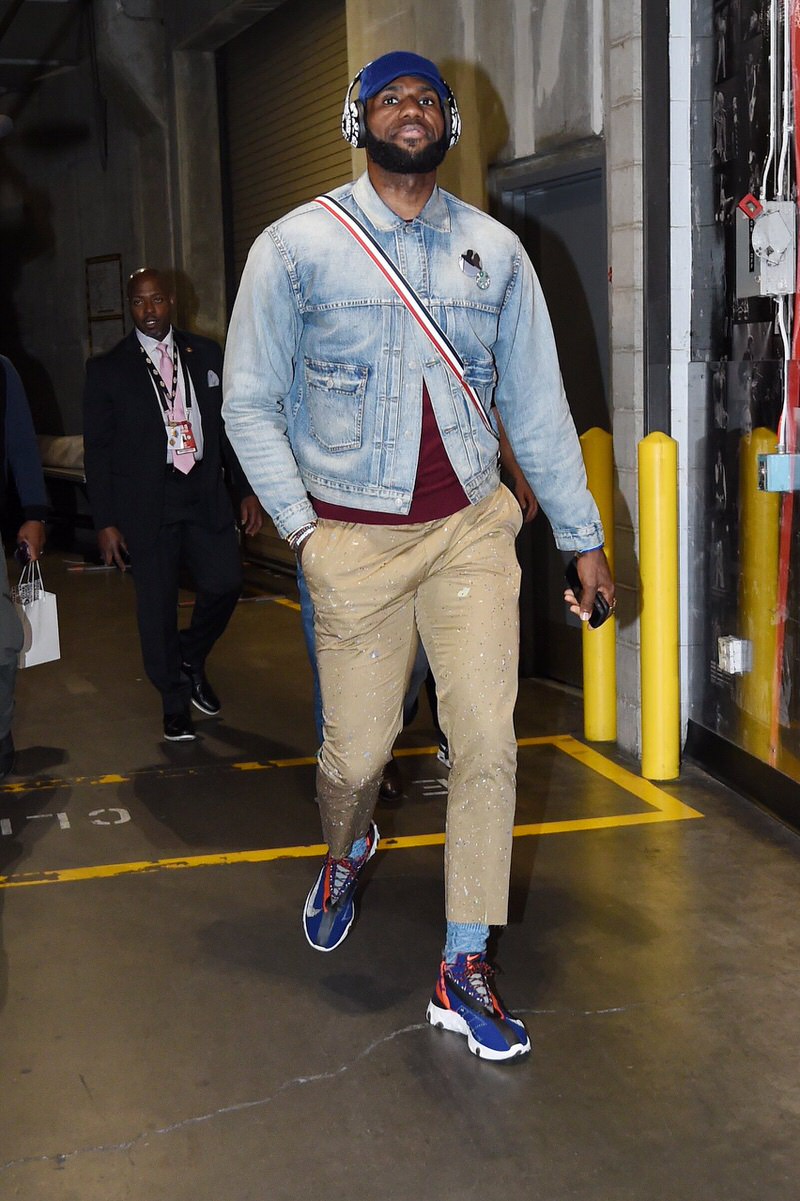 Game 26 vs. Memphis Grizzlies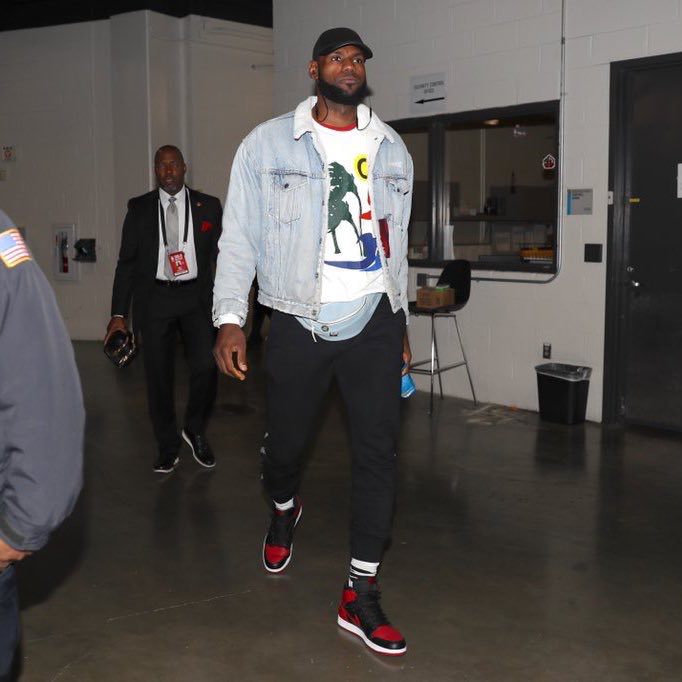 Game 25 vs. San Antonio Spurs
Game 24 vs. San Antonio Spurs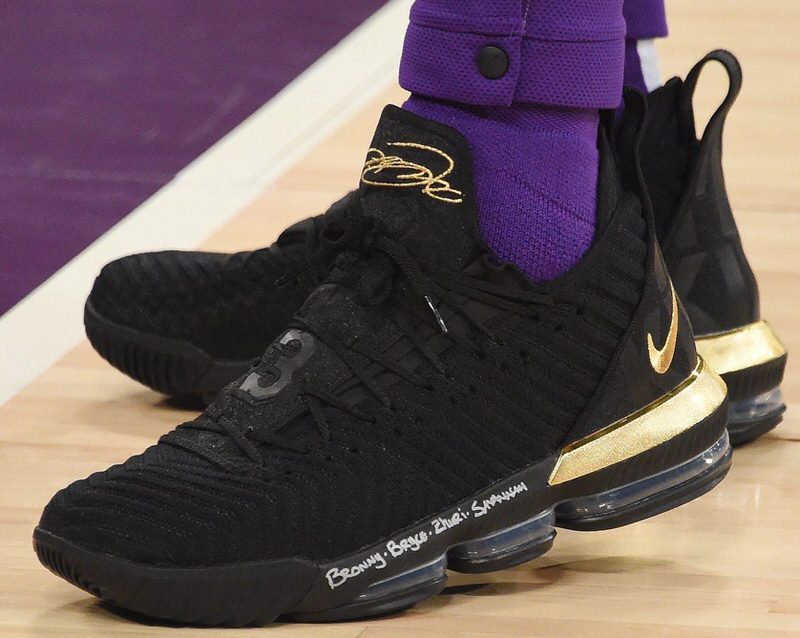 Game 23 vs. Phoenix Suns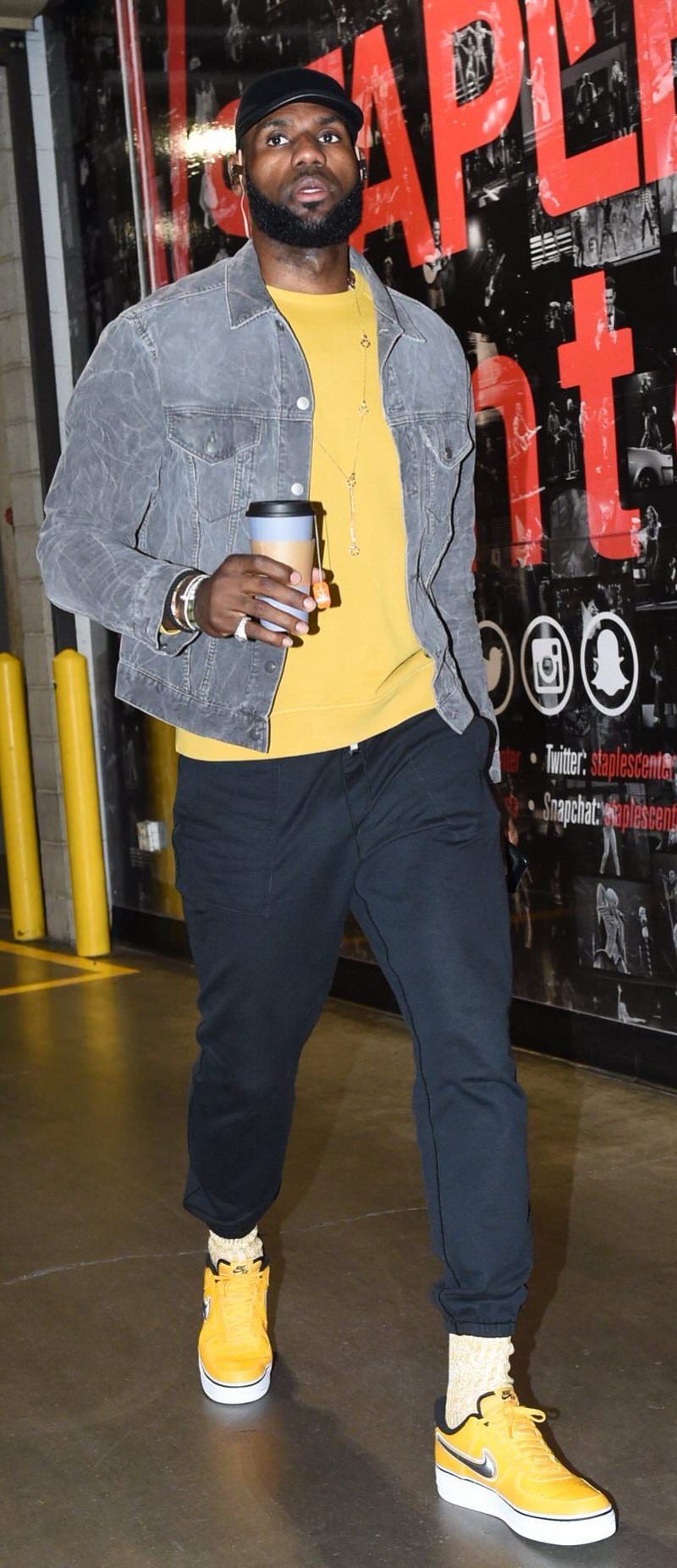 Game 22 vs. Dallas Mavericks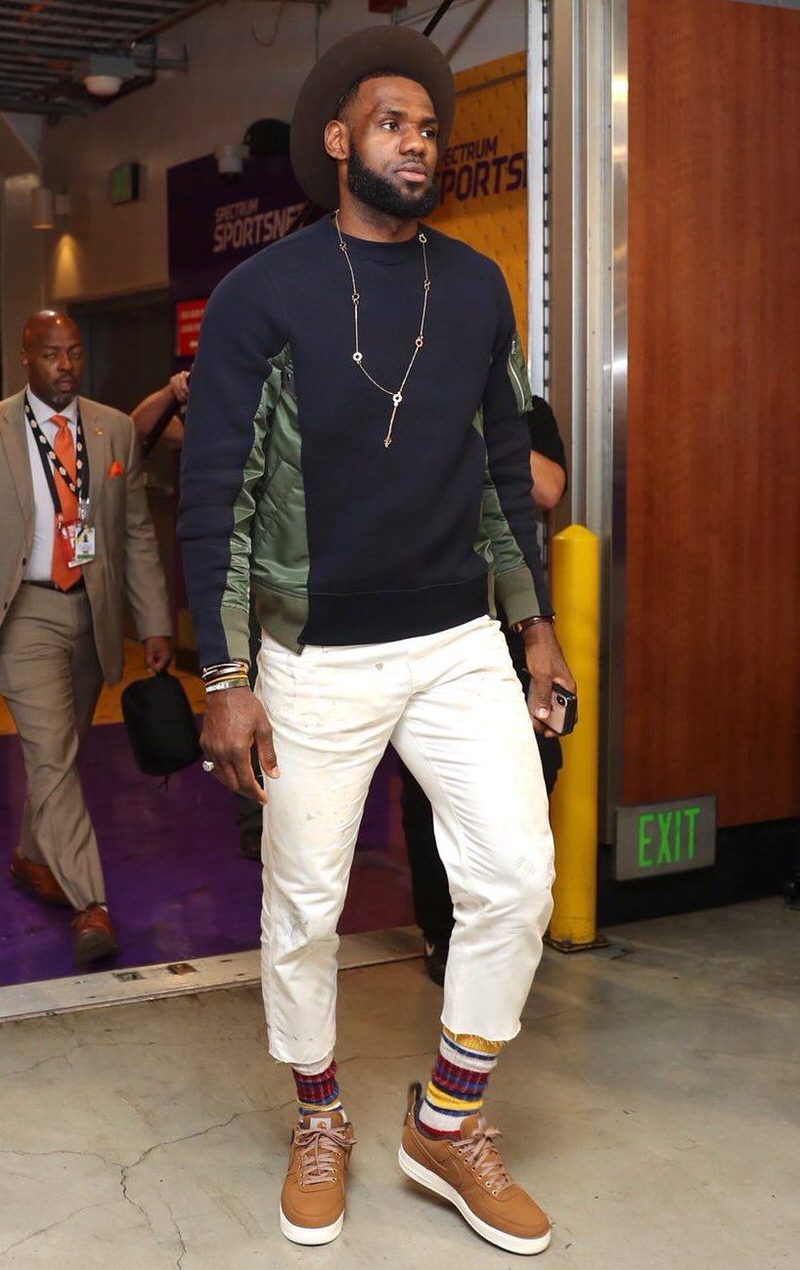 Game 21 vs. Indiana Pacers
Game 20 vs. Denver Nuggets
Game 19 vs. Orlando Magic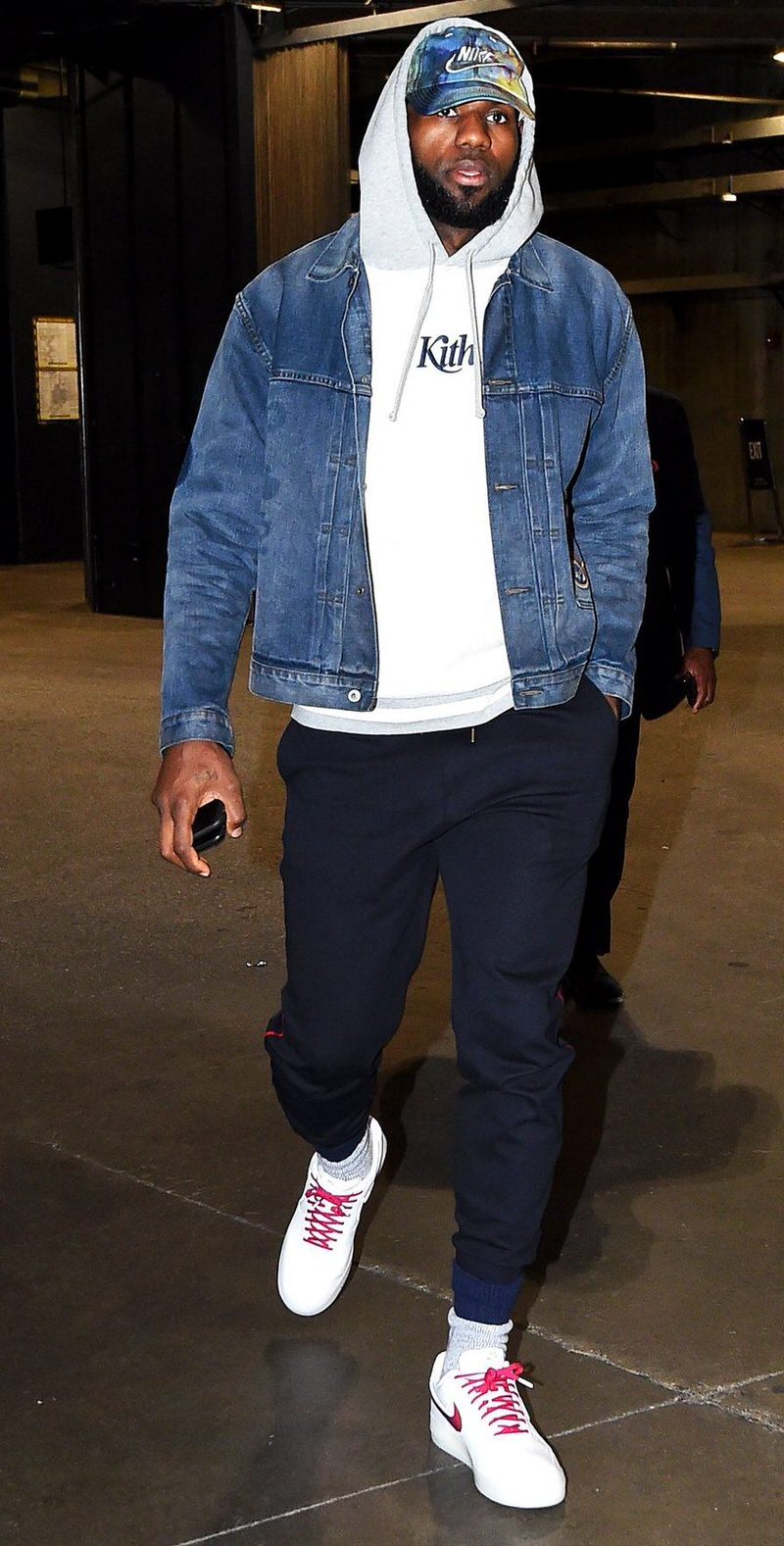 Game 18 vs. Utah Jazz
Game 17 vs. Cleveland Cavaliers
Game 16 vs. Miami Heat
Game 15 vs. Orlando Magic
Game 14 vs. Portland Trail Blazers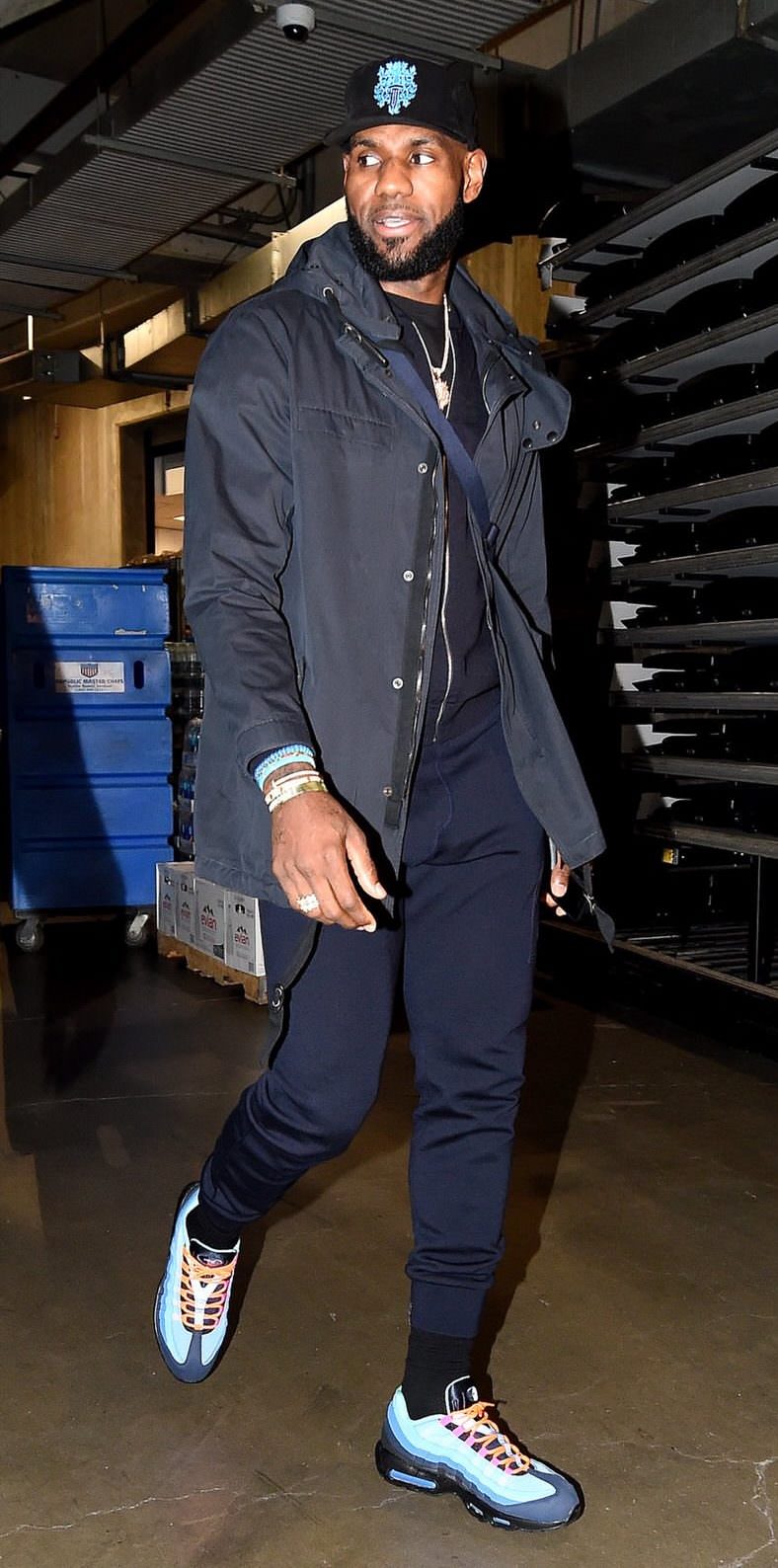 Game 13 vs. Atlanta Hawks
LeBron James in the Nike LeBron 15 "Black Metallic" PE
Game 12 vs. Sacramento Kings
Game 11 vs. Minnesota Timberwolves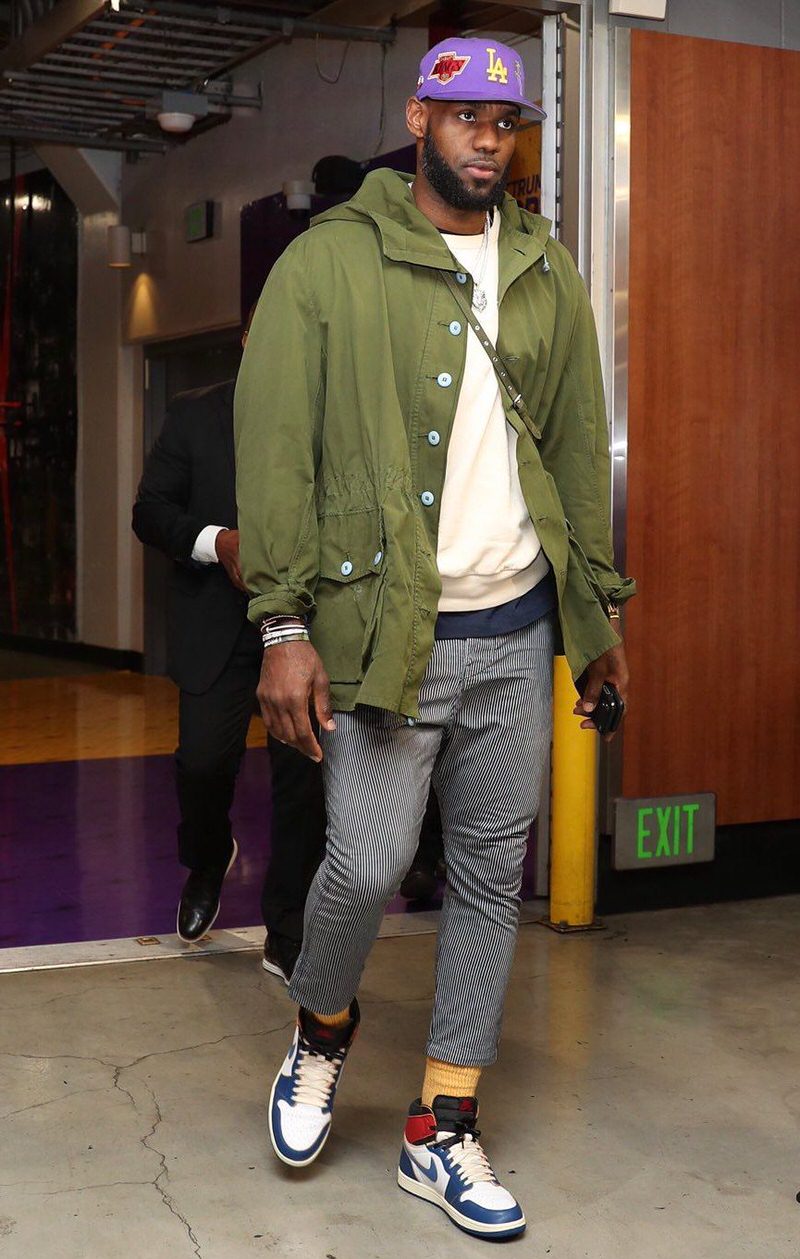 LeBron James in the Nike LeBron 16 "I Promise" PE (Andrew D. Bernstein/NBAE via Getty Images)
Game 10 vs. Toronto Raptors
Game 9 vs. Portland Trail Blazers
LeBron James in the Fear Of God x Nike "Air FOG" and a Nike LeBron 16 PE in-hand LeBron James in a Nike LeBron 16 PE (Sam Forencich/NBAE via Getty Images)
Game 8 vs. Dallas Mavericks
LeBron James in a Nike LeBron 16 PE (Juan Ocampo/NBAE via Getty Images)
Game 7 vs. Minnesota Timberwolves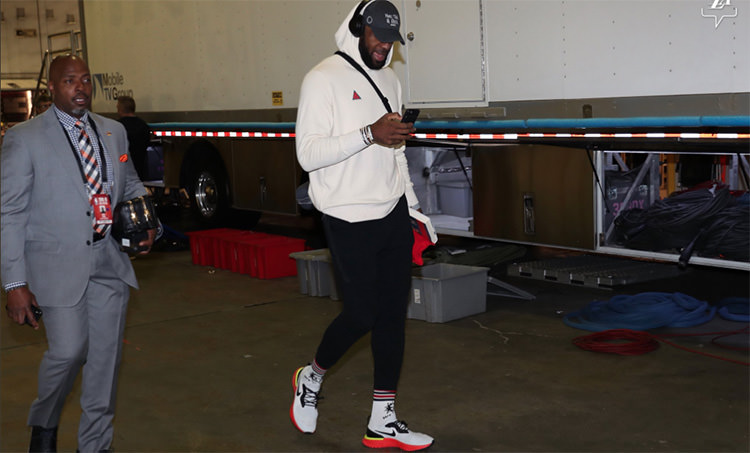 Game 6 vs. San Antonio Spurs
Game 5 vs. Denver Nuggets
Game 4 vs. Phoenix Suns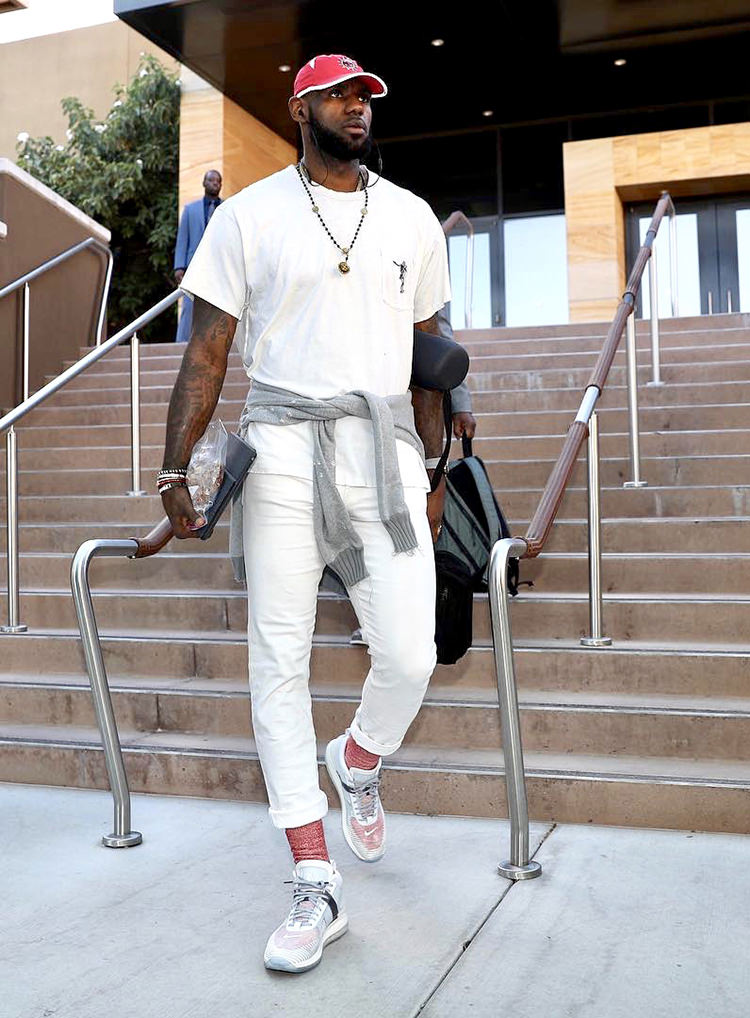 Game 3 vs. San Antonio Spurs
Game 2 vs. Houston Rockets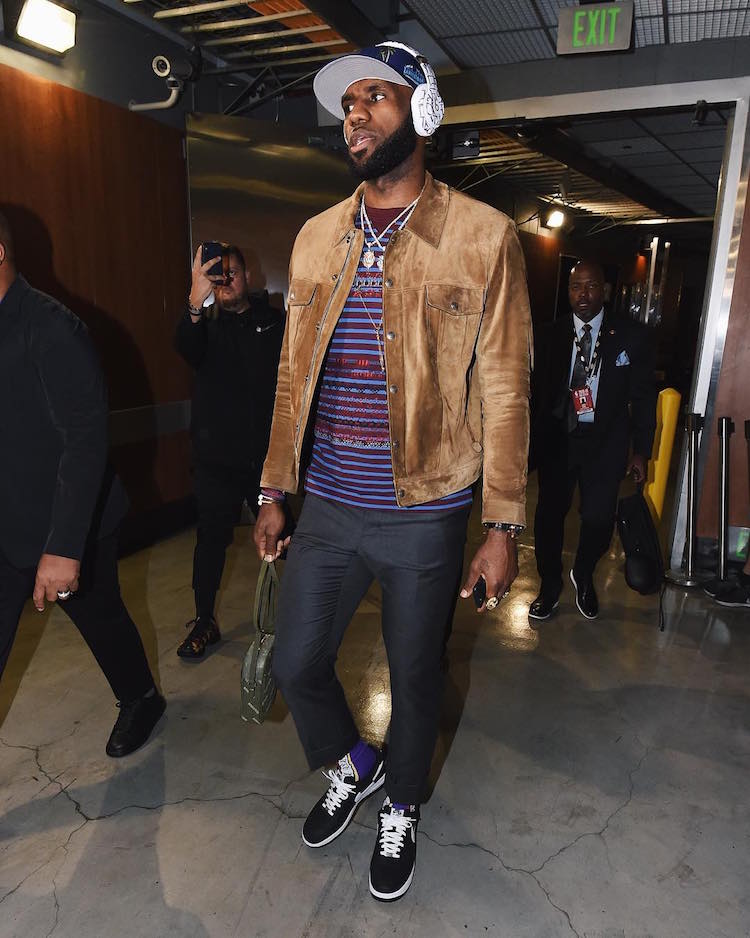 Game 1 vs Trailblazers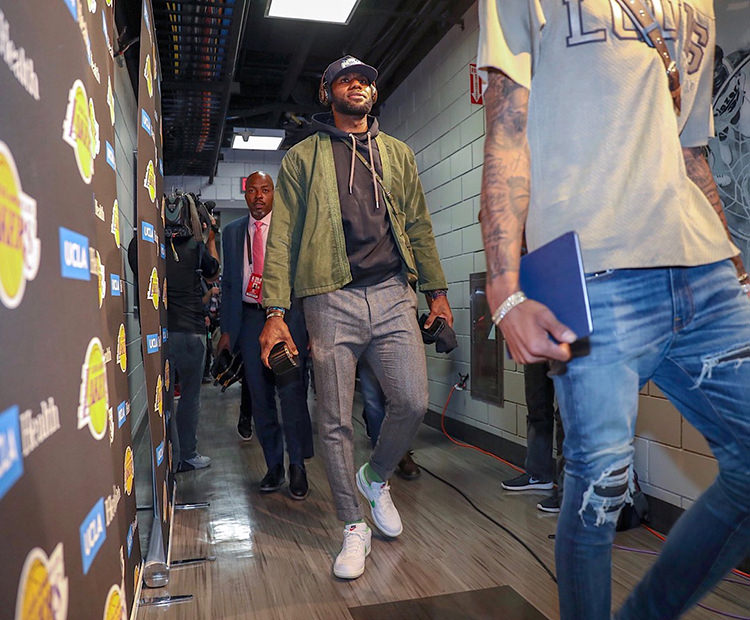 Preseason Game 6 vs. Golden State Warriors
Preseason Game 5 vs. Golden State Warriors
Preseason Game 3 vs. Sacramento Kings
Preseason Game 1 vs. Denver Nuggets