Ten years ago on this day in sneaker history, Kanye West released his third studio album, Graduation.
No he did not release a Yeezy on this day and no did he did not sign with Nike on this day. However, he did put out the album that blossomed him into the face of footwear and men's fashion for the decade that's followed since.
How'd he get there and how'd he get us here?
Let's look back.
The College Dropout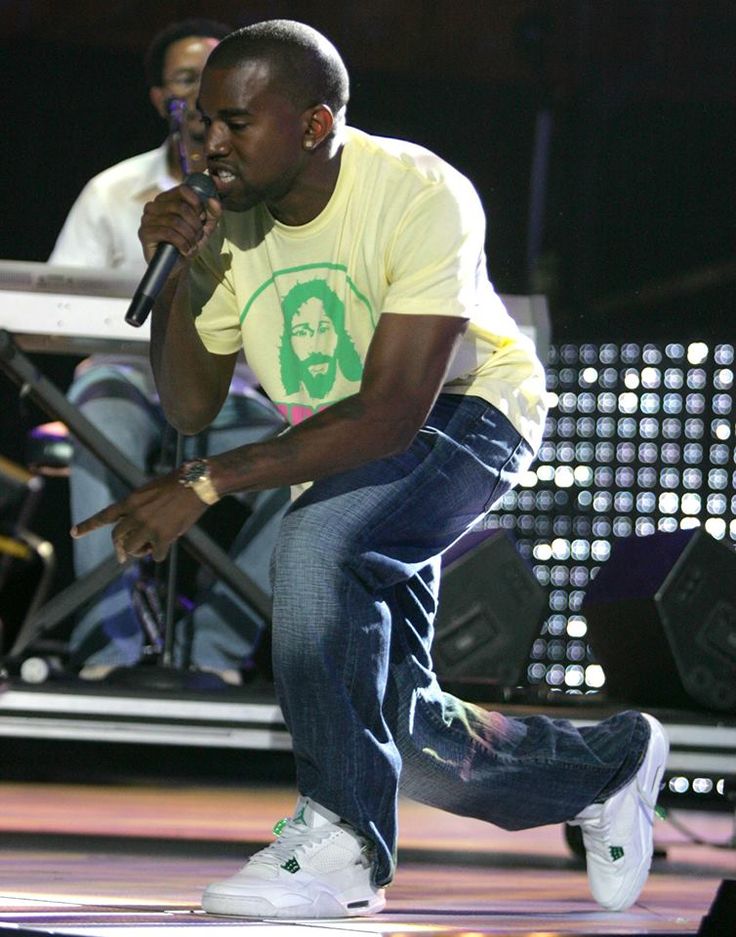 West challenged trends both socially and stylistically on his debut, The College Dropout. Rapping about Jesus and doing so in Ralph Lauren, the prep look propelled by early day Ye wasn't so much a new look for fashion but rather a new look for that of a hip-hop artist.
The first rapper with a Benz and a backpack was merging trends of Native Tongues artistry with that of post-Shiny Suit era flash, putting stars of each sphere on the same album. Simply put, Kanye to The listened to everything, worked with everyone and came from an art school background far different than that of his Roc La Familia.
He looked different because he was different.
Forum fans and fashion guys messed with his school swag bravado, popping collars, putting on Polo Bear sweaters and rocking retro trainers. Still, all the ingredients were existing and while forward thinkers or even wave riders ran with the Kanye look it was more about that aesthetic than the actual SKU.
Late Registration
Once releasing Late Registration, Kanye would avoid the sophomore slump by doing the Jordan jump, dropping what some consider his best work sonically. A more mature sound was matched by a similar aesthetic — a common theme for many artists come album #2 — with Ye trading Polos and Jordans for that of cardigans and loafers.
More mature? Sure. Did it age well by modern measures? Not so much.
While Kanye was still the king of cool to many, his efforts appeared much more on reaching higher heights of music, art and culture than that of unique fashion with his competition set more on album of the year fanfare.
Essentially, The College Dropout look was evolved in reference to price-point and more polished, but less accessible and interesting than what would make Ye a fashion icon.
Graduation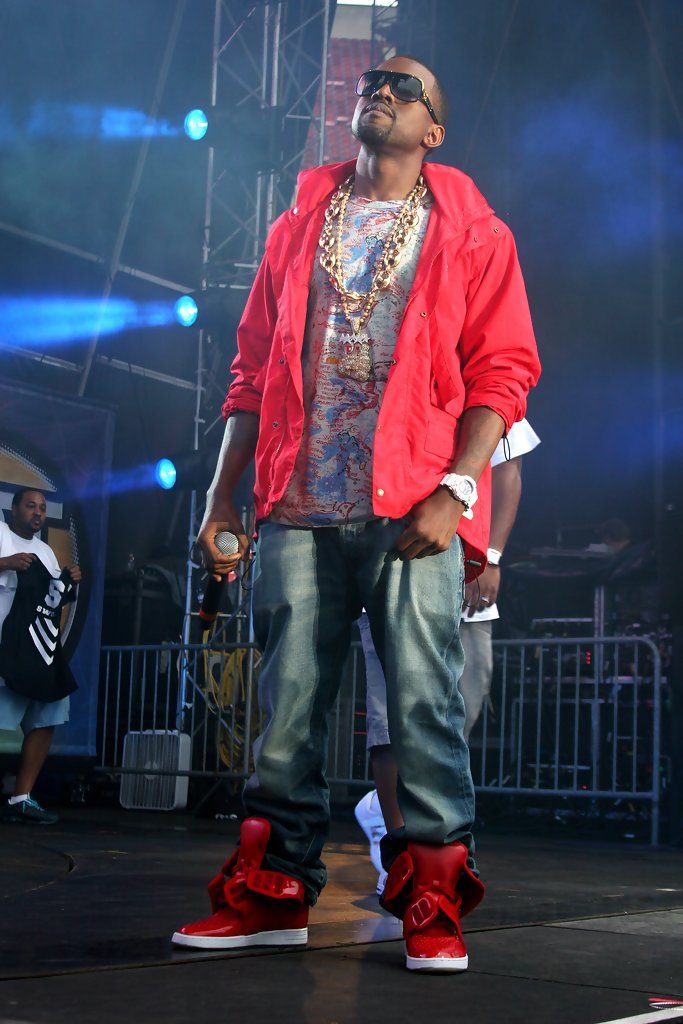 Over argyle and having already done orchestras, Kanye thought to the future while referencing the past for his most pop palettable project ever, Graduation. Songs like "Stronger," "I Wonder" and "Flashing Lights" sounded literally like nothing the genre had ever heard before, putting rap on its head and putting 50 Cent out of the driver's seat.
One could argue that for the first time since the early '80s, gangster rap no longer ruled nor set the rules for what was cool.
Sonically and aesthtically, Kanye was all over the place but concise none the less. His wardrobe shifted from the grown man garb of LR to a hybrid of retro sportswear mixed with new age streetwear and futuristic high fashion nods. Prepping his line Pastelle — which Ye called a mix between Marc Jacobs, Polo and American Apparel — it was clear Kanye was sitting at every cool table whether it was in Paris, Williamsburg or Orbit City.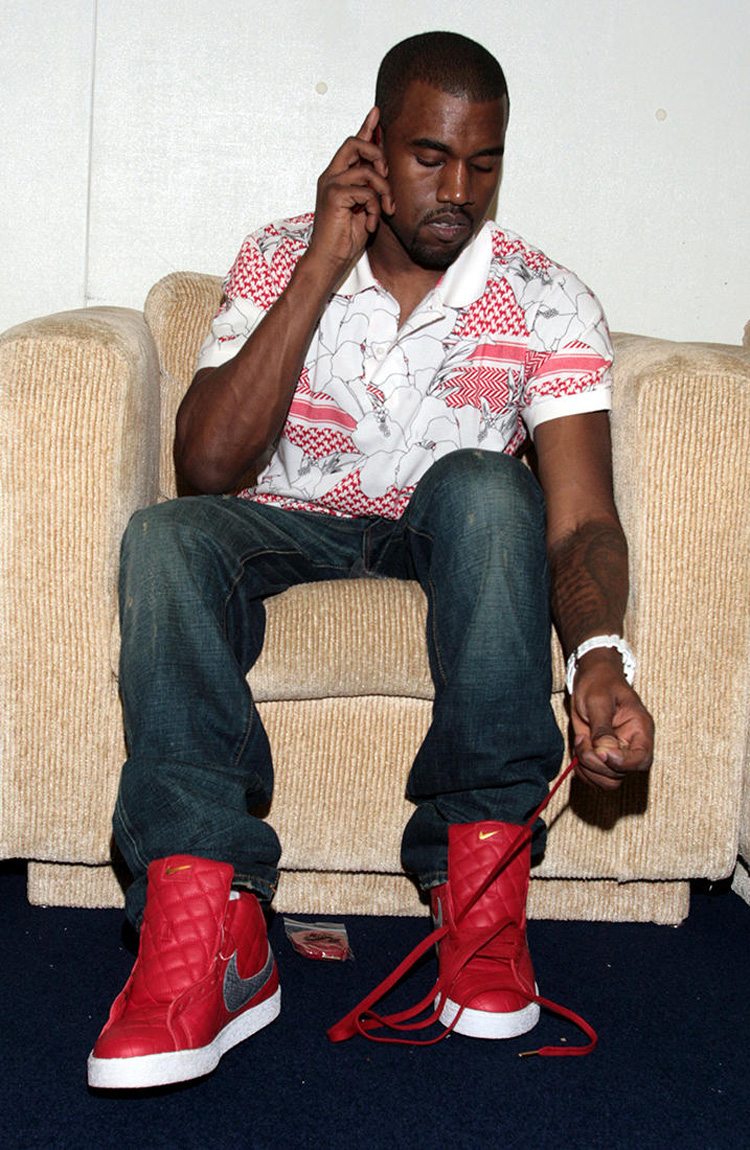 Writing about retro Jordans, Santigold and architecture on his Universecity Blog, Kanye was the Khaled of his era by owning the new medium of media. The difference? Khaled on Snapchat (and Puff before him with Twitter) were about motivation while Kanye was about art.
His Complex cover, styling session at Fruition and friendship with gay designers like Marc Jacobs and Jeremy Scott (yes, things like this were considered taboo at the time for hip hop, no they never should've been) not only aligned him with the new generation of cool but effectively made him the figurehead.
Up top, Shutter Shades and above ear parts would show that his head was stuck in the '80s, referencing a time when pop was focused on the future. Just below, his Murakami Jesus Piece would show his heart was all about art and joy as the music would shine in just as many colors, making for his most feel-good body of work to date. Beneath his jewelry, Dead Serious LRG hoodies and Gucci scarfs would set a new precedent for streetwear as well as a new way to rock top dollar labels. Just the same, tapered Japanese denim would set the standard for tongue-tucking and global online shopping for a generation that would be introduced to a wider world of style than the baggy era ever allowed.
Slimmer jeans allowed more showing of the sneakers: the access point for any Kanye fan looking to get his look stacked with statement pieces. While one (read: me) couldn't go into the H&M or Uniqlo in '07 to get a yellow cardigan similar to what he performed in, you sure could find the release date for the "Aqua" 8s he wore on SNL on NikeTalk (or Nice Kicks!) and hit the Foot Locker that Saturday to cop exactly what Kanye was talking about.
Playing a crucial role in popularizing retro Jordans in the menswear/streetwear space during said era, Kanye was far from a one-trick pony as he introduced followers to Supreme x Nike SB Blazers, Ato Matsumoto Cow Hide Boots and designer takes from Pierre Hardy.
Yes many of these items existed in some fashion before Graduation, but typically speaking no one was rocking these type of shoes with outfits as imaginary or collage-esque in conception.
This is what made Kanye Kanye.
Always inspired by Jackson and Jordan, the Shutter Shades from "Stronger" would prove his one-glove moment with a signature shoe from Nike eventually putting him on parallel with the other MJ.
Premiered at the Grammys and setting the stage for the Graduation promoting Glow in the Dark Tour, the Nike Air Yeezy would shift the sneaker culture as we know it. More importantly, it would all start with the 51 minute masterpiece that dropped ten years ago today.
Thanks, Kanye.