words // Matt Halfhill:
Yesterday was an incredible day for the unveiling and launch of Lonzo Ball's first signature shoe with his family's brand, Big Baller Brand. His shoe, the ZO2: Prime, was offered for sale via pre-order, with an expected November 24th shipping date. Prices started at $495 in sizes 8-13.5, with sizes 14 and 15 retailing for $695. Also too, collectors could purchase autographed versions, starting at $995.
This morning, word began to circulate that the launch sold 5,000 pairs of the $495 shoes, with some even saying that volume happened in as short as 4 hours. While we haven't been able to trace the source of the rumor — we can confirm that this is not the case. As you'll see in detail below, the total number sold was actually a fraction of that.
Soon after the shoes went live, I purchased a pair. I checked out at 1:26PM PDT, and at that time only two pairs had sold – either I was the very first to purchase or the second. My invoice number for my transaction was #4384. Below is a copy of my order confirmation receipt from my email, complete with the bigballerbrand@gmail.com email address, item purchased, and transaction number.
For some reason, the sales tax was not only improperly calculated, but I was not charged. (My bank statement is posted below that to confirm.)

Throughout the afternoon, the Ball family received a lot of support on social media from famous athletes, including Michael Bennett of the Seattle Seahawks, who declared he would buy two pairs to support.
@Lavarbigballer I will buy 2 pair I respect what u doing

— Michael Bennett (@mosesbread72) May 5, 2017
Retired wide out Chad Ocho Cinco also posted a screenshot of his order.
While the time stamp of the email is not known, it was posted at 3:35PM PDT, and the invoice number was #4418. This means that between my purchase approximately two hours earlier, a total of only 34 transactions had taken place at BigBallerBrand.com. Those orders could be for shoes or the various other apparel and accessories on the site.
I had tracked the inventory levels of the footwear items on the BigBallerBrand.com site throughout the day, and found that while quite a few pairs were deducted from inventory since the shoes went on sale, it was nowhere near 5,000 pairs.
This afternoon at 1:10PM PDT, our features writer Nick DePaula placed an order on BigBallerBrand.com for a pair of sweatshorts that he had been excitedly eyeing. The invoice number for his order was #4712. This means that in the first 24 hours after the shoes went online, there was a total of 328 total transactions for all items on the site, including the wide variety of t-shirts, hats, and other accessories.
Out of the 328 transactions that happened on BigBallerBrand.com in the first 24 hours that the shoes were offered for sale, we tracked that a total of just 263 pairs of sneakers had sold in both signed and unsigned versions of the ZO2 Prime.
While we have no access to sales receipts, transactions or traffic data, we have been monitoring the inventory levels of the footwear listed on BigBallerBrand.com. After noting the initial product levels at the start and deducting the current units sold, we can confidently say that 210 pairs of unsigned ZO2 Primes had sold (103 pairs in sz 8.5 alone), along with 53 autographed ZO2 Primes.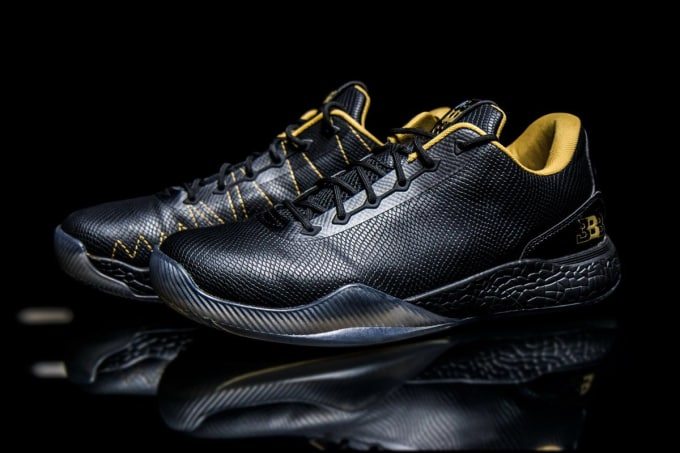 Not accounting for shipping or sales tax (that doesn't appear to be properly applied to transactions anyways), the total revenue for footwear in the first 24 hours was $157,685, based on the numbers sold for signed, unsigned, and the larger sizes that are priced at an extra $200.
While $157,685 is an incredible amount of sales in one day, it is far from the $2.5Million that numerous outlets have reported today online.