Big Baller Brand appears to be in rebuild mode.
Following withdrawn funds from within the brand/family, Lonzo's trade to the Pelicans and a site under construction with no product available for purchase, the brand is currently closing out merchandise at home in LA.
Big Baller Brand went from selling $50 t shirts to selling them for $5 at local volleyball tournaments ? pic.twitter.com/PBdyH1BSFW

— LA Sports Radio (@LASportsRadio) July 14, 2019
As seen above, these closeout sales are reportedly happening at local high school volleyball tournaments — an unlikely location considering the brand's braggadocios, big-spending and basketball born ethos.
Noted above, screen printed tees once sold for a whopping $50 are now down to $5.
While the current scene certainly doesn't look good for BBB, that's not to say things are all bad or all done.
Lonzo still has a promising future and fresh start in New Orleans and LaMelo is currently killing in summer runs with Rico Hines at UCLA and at Nike's famed Drew League in LA.
Clearly, the talent and star power is still on rise within the Ball family, the question remains as to whether or not they will be wearing Big Baller Brand on their ascend.
As reported, Lonzo has explained both why he left BBB and covered up his tattoo accordingly.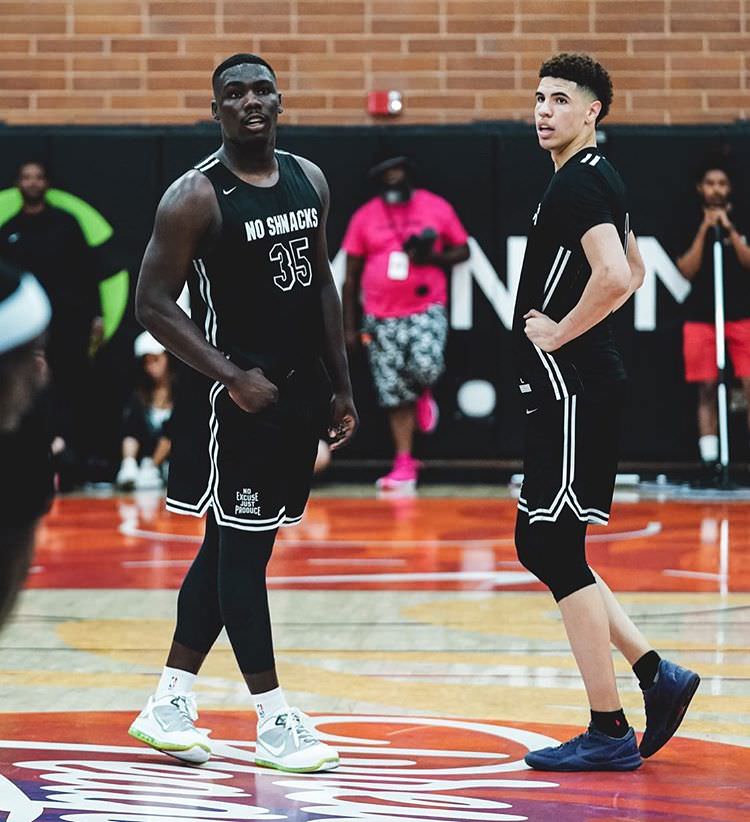 This summer, Melo has been rocking Nikes though it should be noted Drew League is a Swoosh sponsored event. However, at UCLA's summer runs ran by Rico Hines the young star has remained in Nike shoes and adidas shorts.
What's next? Only time will tell. Keep it locked to Nice Kicks for updates on the future of BBB.