New year, new decade, same Celeb Style Weekly Top Fits & Kicks.
This time around, we see the reigning champ, Travis Scott, defend his crown against reigning Rookie of the Year, Shai Gilgeous-Alexander and the likes of LeBron James, PJ Tucker, and yup, Kylie Jenner.
Who takes the crown for Week 1 of 2020? You tell us on social.
10. Shai Gilgeous-Alexander
+ Can we just get Virgil to make Shai his own Nike collection like Serena?
+ Very, very here for that
9. Aleali May
+ No, those aren't out yet
+ Yes, that's a Stone Cold shirt
8. Giannis Antetokounmpo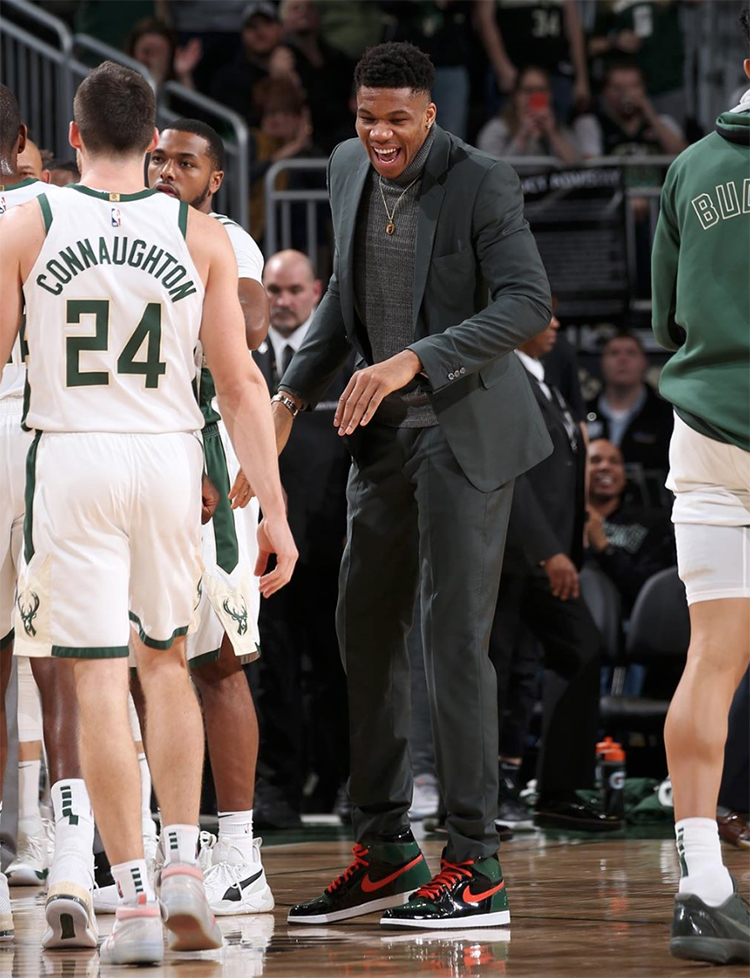 + Fix up, look sharp
+ The league's reigning MVP is stepping up his shoe game while sidelined and we like it
7. Teyana Taylor
+ TT with the range
+ Rocking BAPE truckers and Jordans for years now
6. PJ Tucker
+ PJ digging DEEP
+ Which pair would you rather have?
5. Billie Eilish
+ First person to rock Overshoes with shorts?
+ Billie being Billie
4. Offset
+ Offset going for the crown again in 2020 after a super solid 2019
+ Bin 23 5s with Needles track pants is a move
3. Travis Scott
+ It's Travis' world
+ Peep his upcoming SBs here
2. LeBron James
+ You had to be very big time to get sent those Kobe 3s
+ Well, King James as is big time as it gets
1. Kylie Jenner
+ Kylie on an absolute tear
+ If she leaves adidas could she ever go Swoosh?