Over the course of the 2018-19 NBA Season, PJ Tucker wore it all.
No, literally, like he wore stuff we hadn't seen in a decade.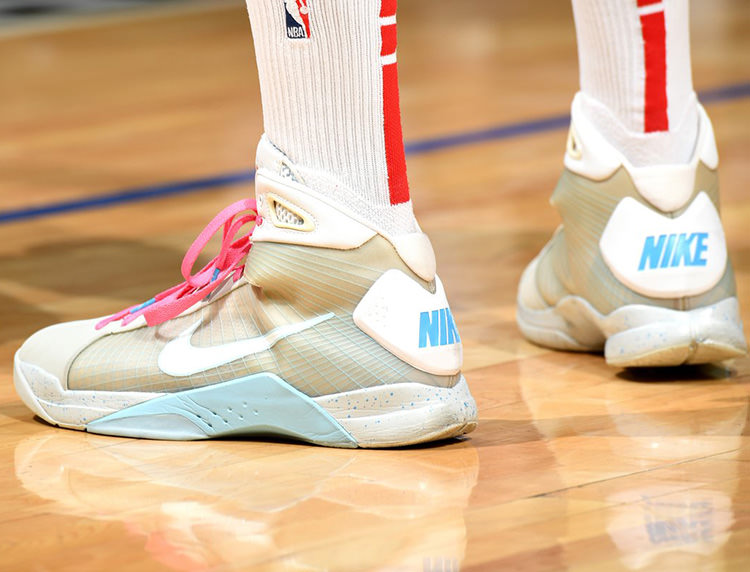 He even wore unreleased Air Jordan PEs.
From schools he never even attended.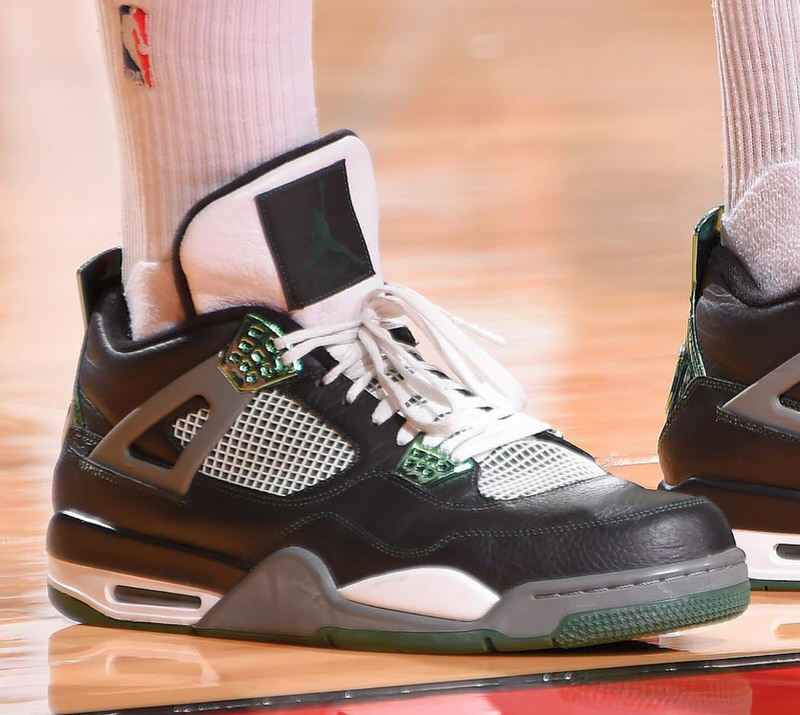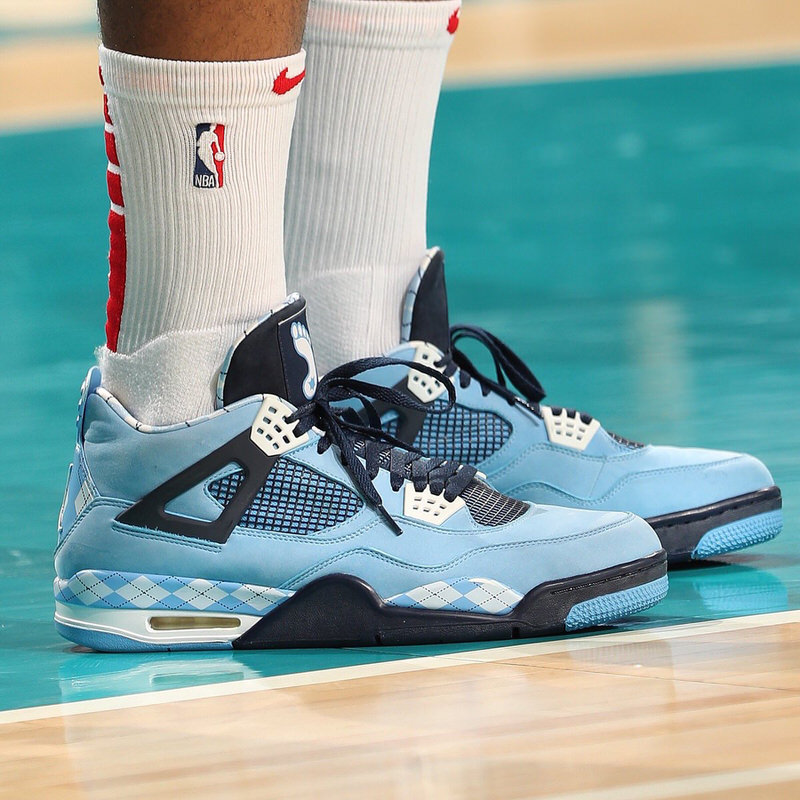 While all that surely impressed us, it was two pairs of shoes far removed from academia and one with no ties to the States that stood out most to PJ.
When speaking to PJ, he let us in on his favorite on-court wears from the season that saw him take home another Kicks On Court Champ award.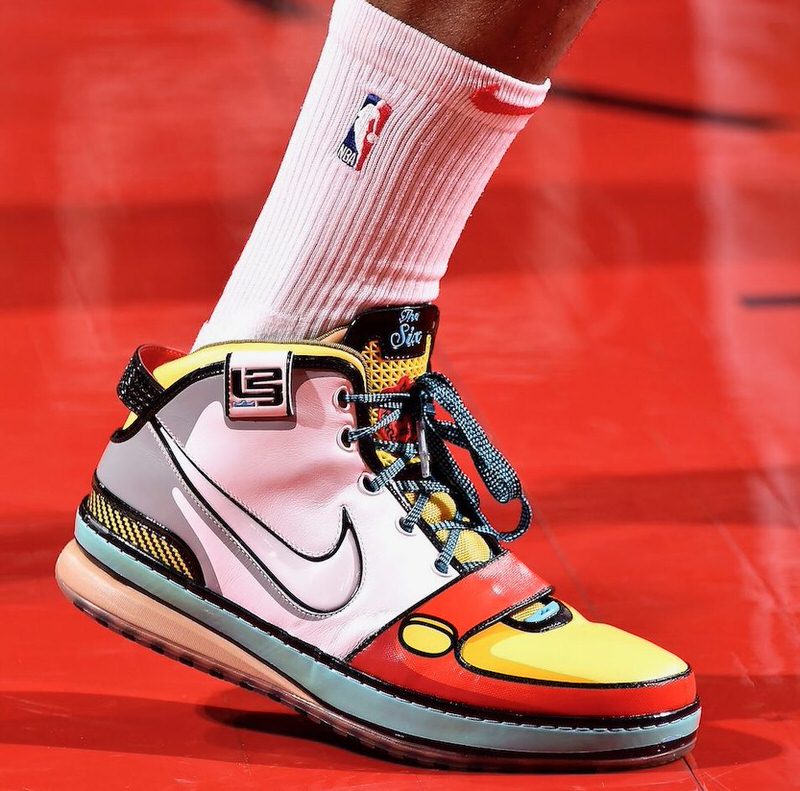 The first pair? Frickin' awesome: the Nike LeBron 6 "Stewie Griffin" from 2009.
This unreleased oddity can't even be found on StockX and ranked amongst the most elusive and exclusive shoes PJ was searching for when we spoke to him last fall.
"I don't have any grails at the moment because I feel like I have everything that I really want," PJ told us late last year.
"That sounds crazy but when you do it every day for most of your life up until this point, there are no grails for me anymore. The hardest pair for me recently was the Stewie Griffin LeBron 6. It took me a long time to get those because that's a hard pair to find – probably the hardest. I was able to get them and that was big."
So, what could possibly be up there with the friends and Family Guy exclusive?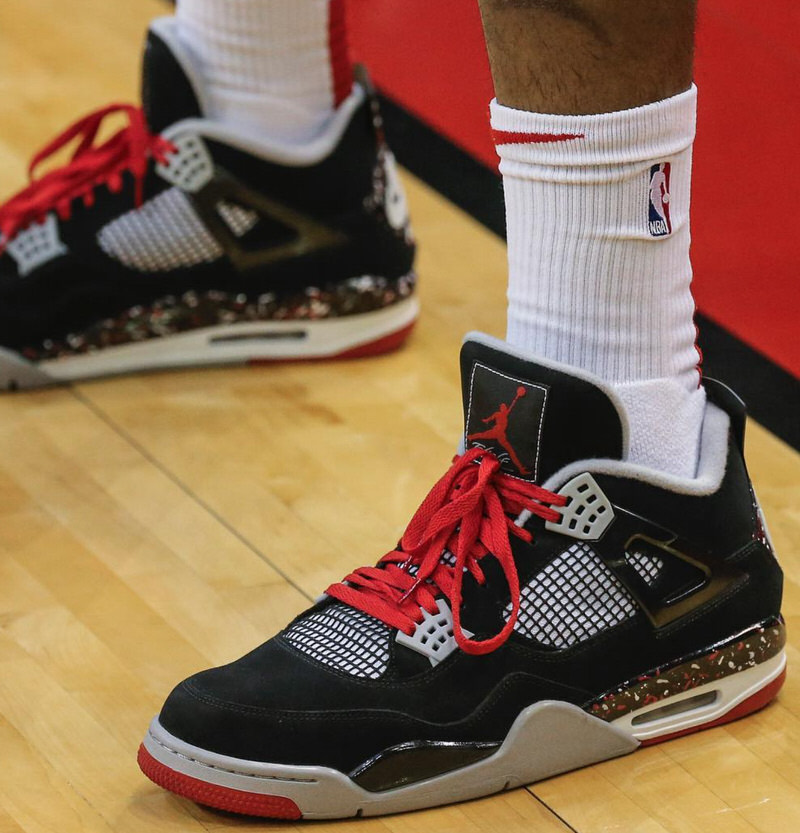 "The Splatter 4s," says PJ. Yup, an unreleased pair only gifted to Drake and his October's Very Own crew.
For those keeping track at home, Tucker has worn OVO Jordans on court before.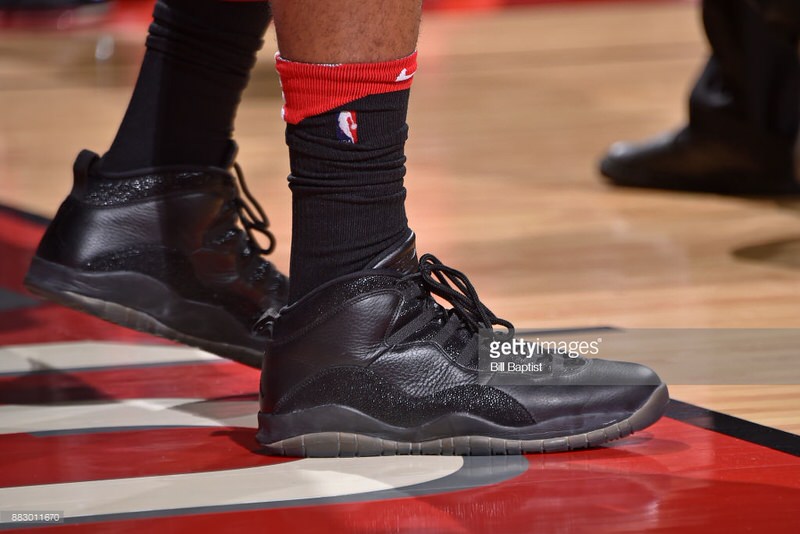 He's actually one of the biggest supporters of hip-hop on the hardwood from Kanye to Drizzy to Travis.
On the music tip, PJ even listed the "Legends of the Summer" Air Jordan 3s as his favorite wear from last season.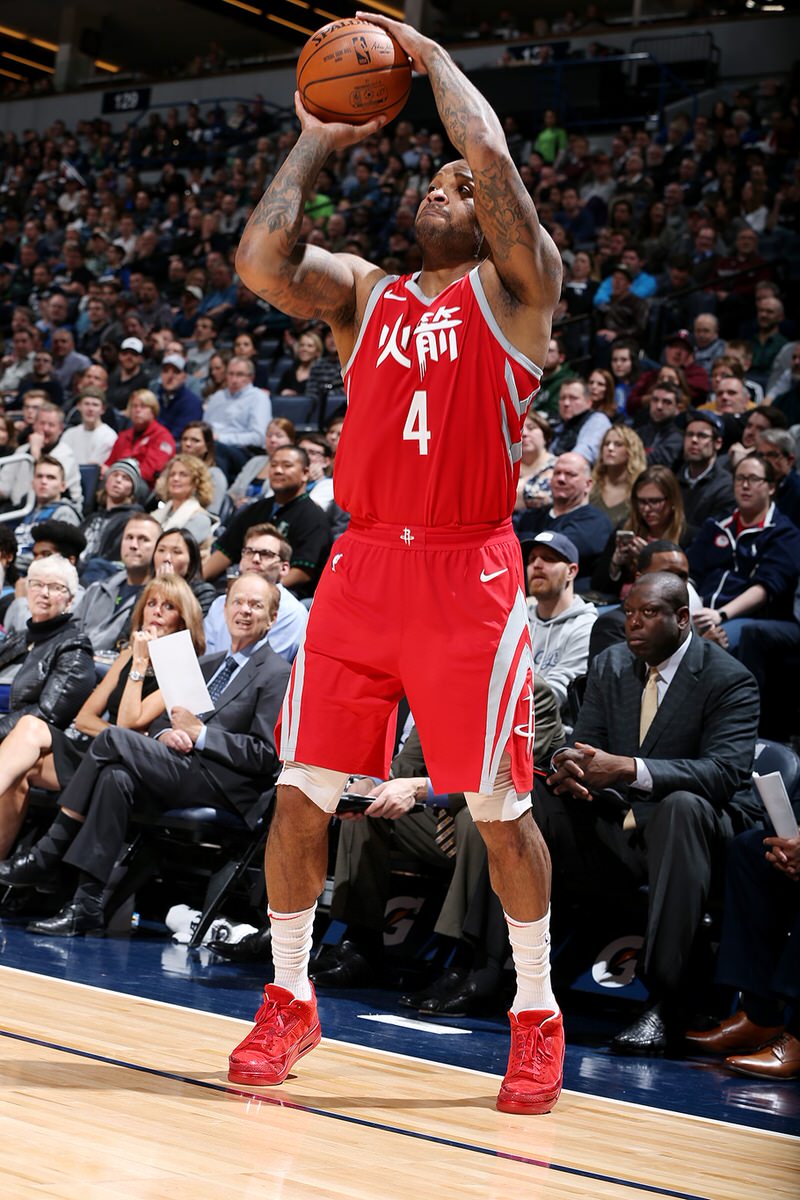 While last year's top wear impressed, it's possible he was going to wear an even rarer OVO Jordan for this season.
By the looks of it, he had another pair of unreleased owl branded sneakers he was hoping to break out…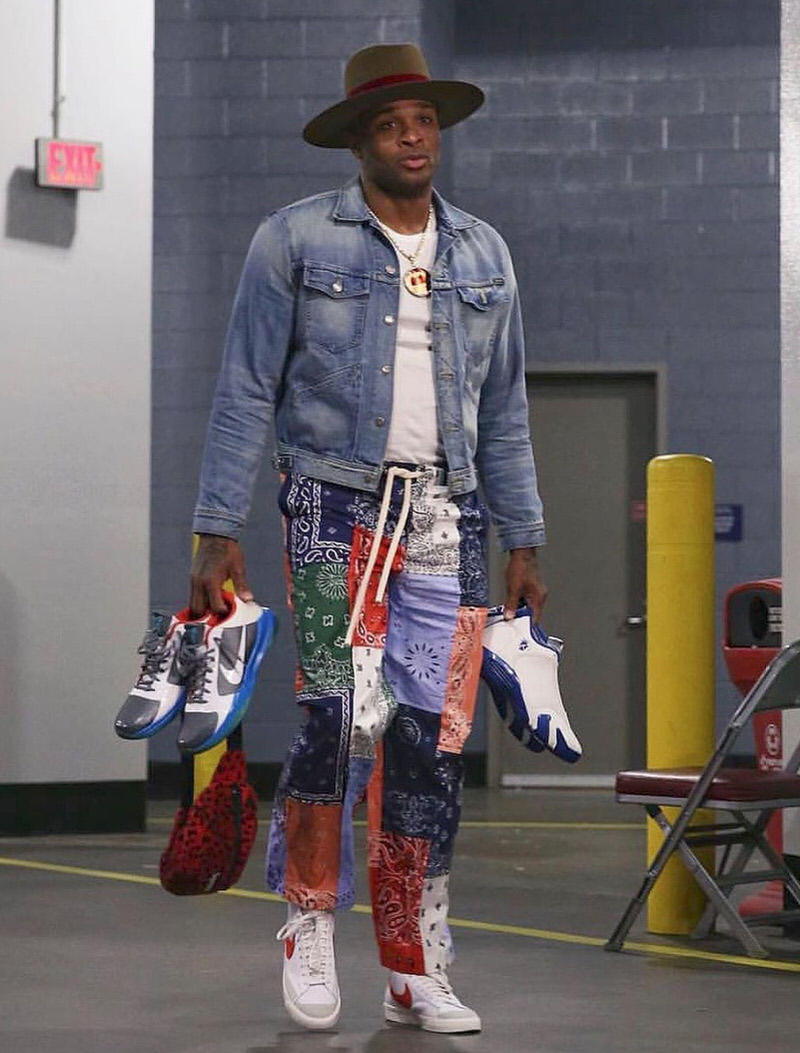 Though the Kentucky blue 14s never hit the hardwood, he did rock them once off court.
Do we think Drake even has a pair of these?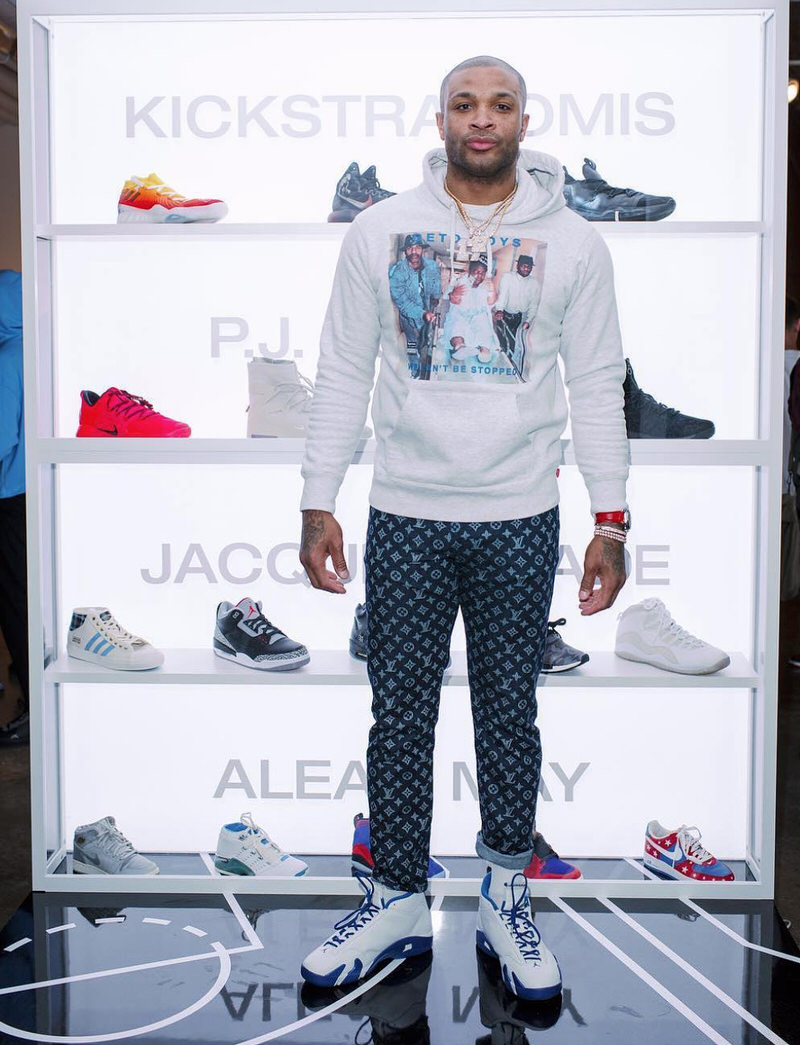 This Aubrey exclusive is one of many for PJ, we can't imagine it'll be the last.