Both the Washington Mystics and the Connecticut Sun hold a strong 2-0 lead in the WNBA semi-finals. Even though the WNBA is nearing its ending for the 2019 season, the heat is still being brought across the board.
Whether player exclusives or grails from the past decade, this week's recap of Kicks On Court is no joke.
Take a look at the kicks that made the cut. Be sure to stay locked in here at Nice Kicks for everything WNBA and NBA related. We got you covered.
10. PUMA Uproar
+ The Notre Dame alum penned a deal with PUMA as they continue to broaden their roster in both the WNBA and NBA
+ We need PUMA to drop some more colorways in the Uproar A-S-A-P
9. adidas D.O.N. Issue #1 "Stealth Spider-Man"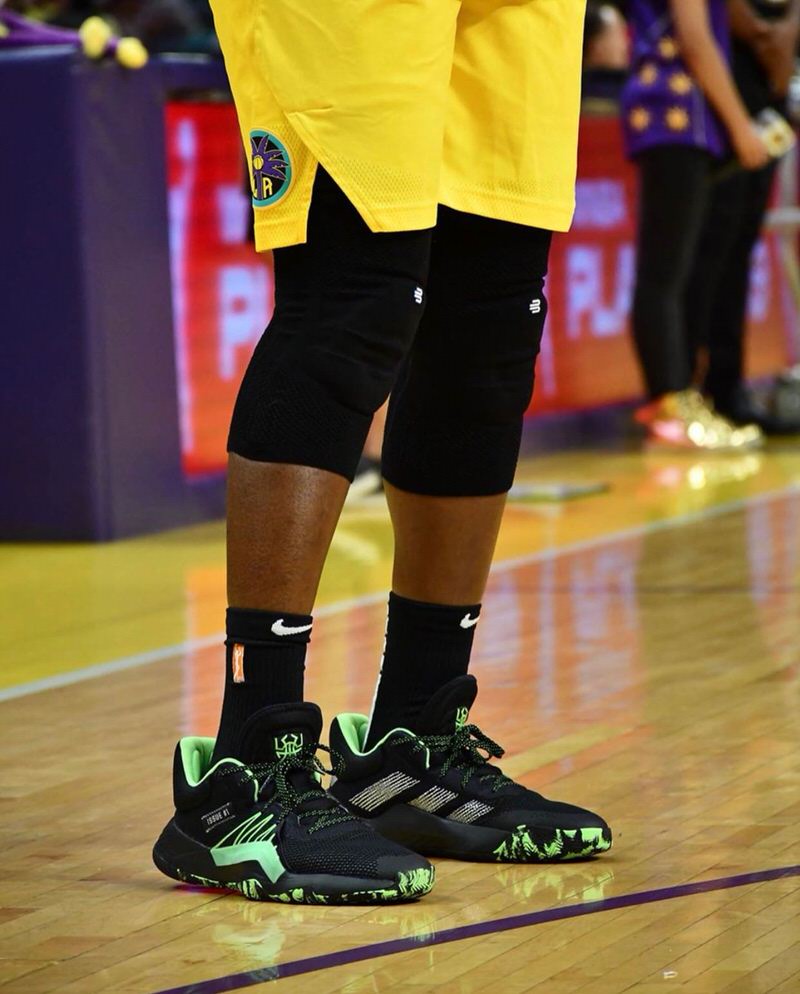 + Donovan Mitchell's first signature shoe with adidas is already dropping in some fire colorways that play on Mitchell's "Spida" nickname and Spider-Man himself
+ Spidey senses are a must on the hardwood
8. Nike KD 12 "Warriors"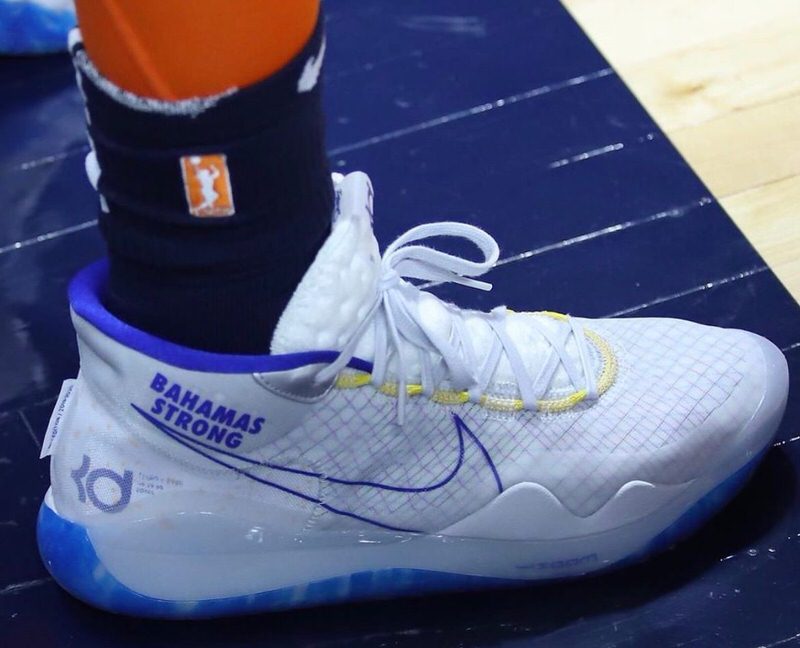 + The Nike KD 12 might be the comfiest hoop shoe on the market as it's built off a stacked Zoom Air unit with maximum bounce
+ Word to Jones repping her home devastated by the hurricane and its aftermath
7. Nike Kyrie 5 PE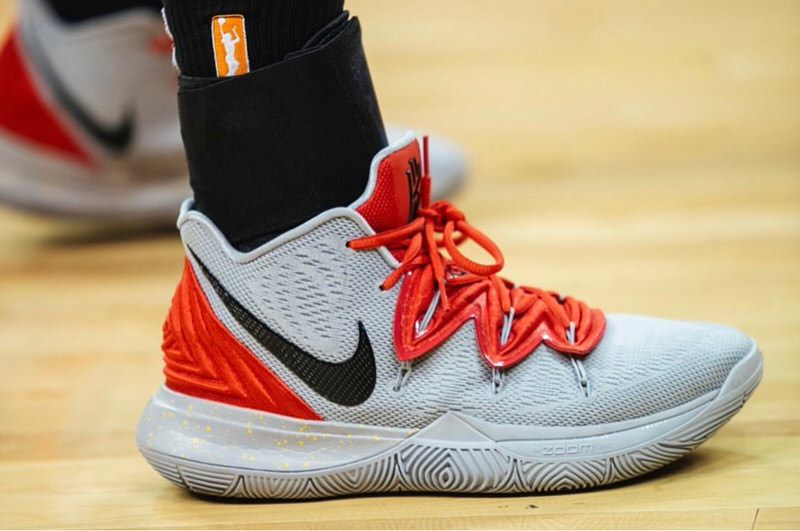 + Plum stays laced in that PE exclusive
+ Who's ready for the Nike Kyrie 6?
6. Air Jordan 10 "Duck Camo"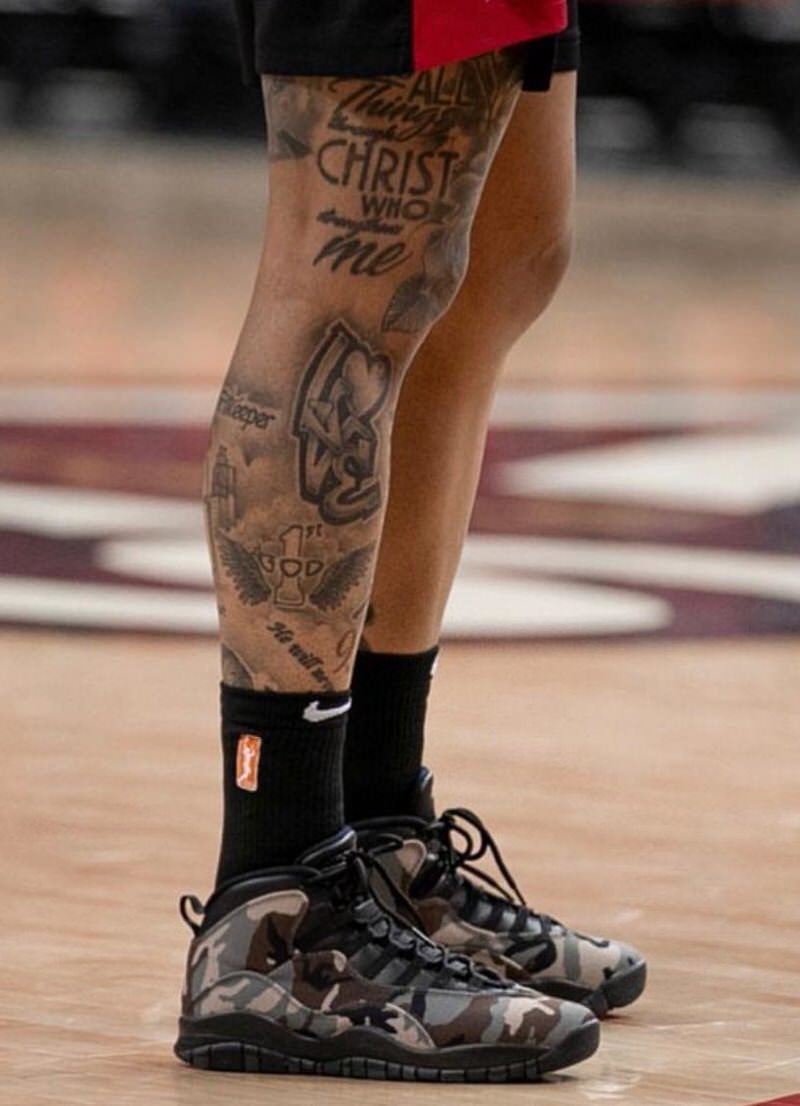 + Tamera Young doesn't shy away from bringing a different shoe every night. Her dedication to the game is unmatched
+ Kemba Walker and Tamera Young are fans of the AJ10 as a hoop shoe. When's the last time you brought the pair to pick-up games?
5. Nike PG 3 PE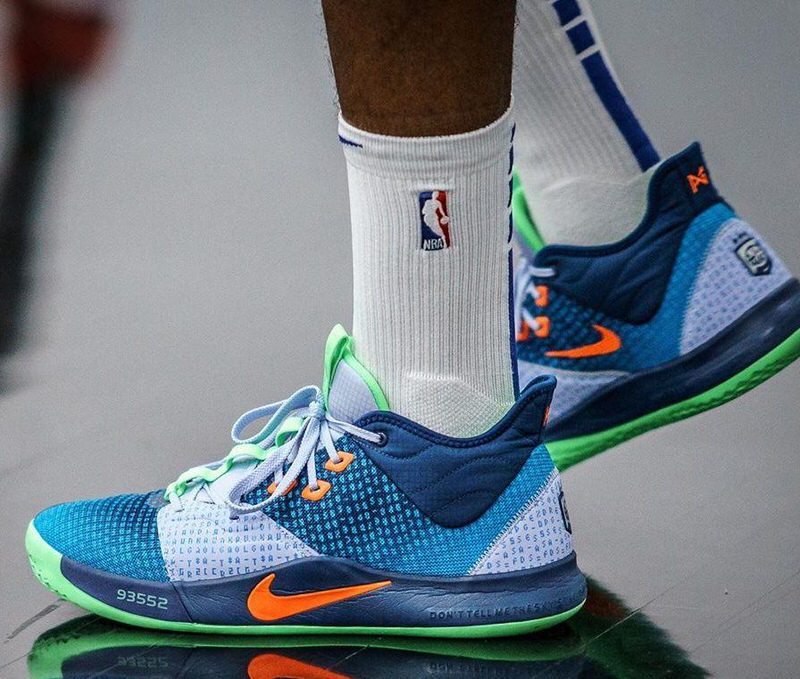 + PG brought out this eye-catching colorway at a practice. One word: flavors
+ The PG line is going to look good in that Clippers red, white and blue this upcoming season
4. Nike Zoom Freak 1 PE
+ You can't ignore this Nike Zoom Freak 1 if you tried
+ Take a look at every iteration of the Nike Zoom 1 Freak we've seen so far here
3. Nike KD 6 "Supreme D.C."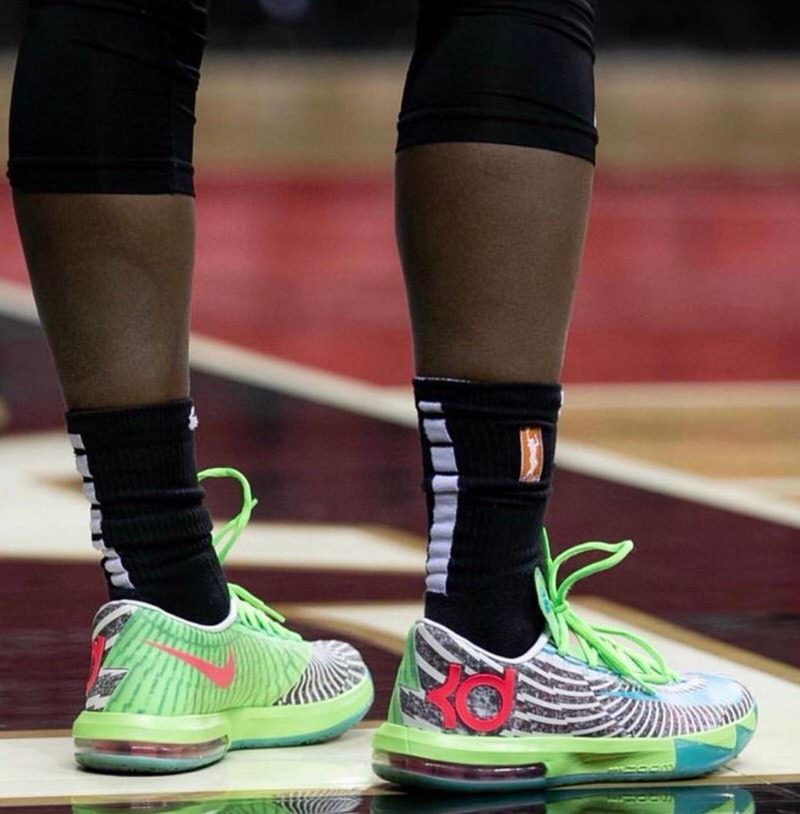 + Epiphany Prince brought that loud KD 6 that reps the DMV hard
+ We need to see Nike retro the KD 6. Who else agrees? Let us know on social
2. UNDFTD x Nike Zoom Kobe 4 Protro "Fir"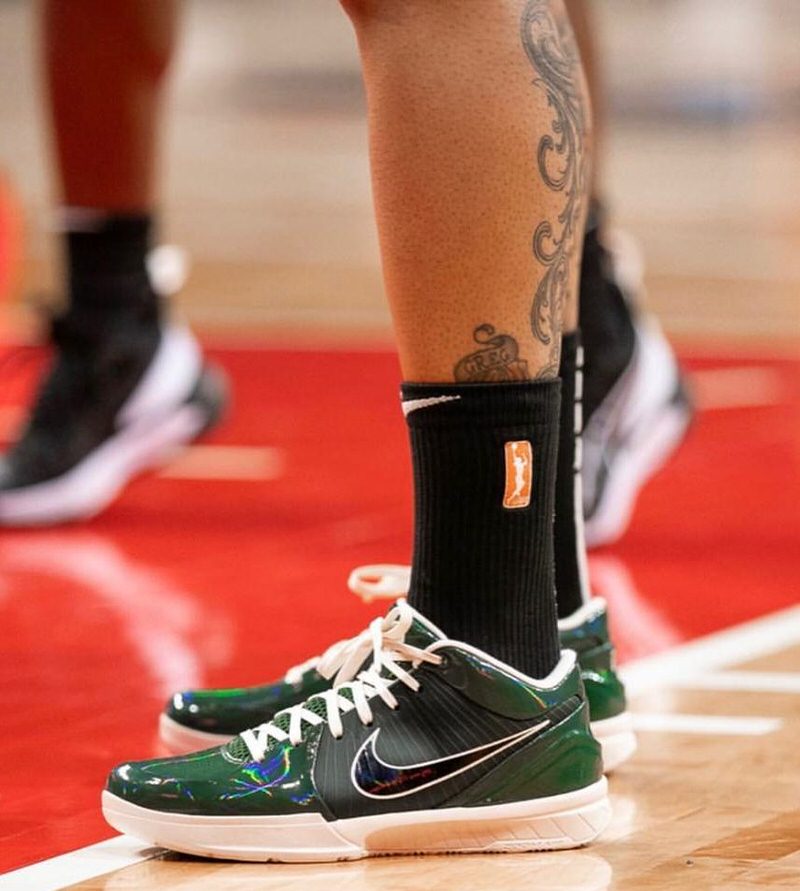 + Tamera Young has worn almost every iteration from the UNDFTD x Nike Zoom Kobe 4 Protro pack. Respect
+ Learn more about the Nike Kobe 4 Protro and its significance here
1. Nike Air Yeezy 1 "Zen Grey"
+ TY really went in her bag and brought out the Nike Air Yeezy 1 to the court. My oh my.
+ If the previous KOC recaps haven't solidified Young's right to the throne, this one definitely did. It's a wrap