lead image by @janzabdj
Birds of a feather.
Renaissance is defined as a "revival of or renewed interest in something." Based on this definition, then it's fair to say that over recent months the sneaker community has witnessed a renaissance and steady regrowth of the Nike SB Dunk Low Pro, the iconic early-2000s skateboard sneaker made famous by Sandy Bodecker, a skateboarding legend and Nike visionary who passed away last year.
The Nike Dunk has once again received additional publicity earlier this month when Jeff Ng aka Jeff Staple debuted a limited-edition "Panda Pigeon" Dunk, the latest installment in his legendary and timeless Pigeon Dunk line — a series nearly 15 years in the making.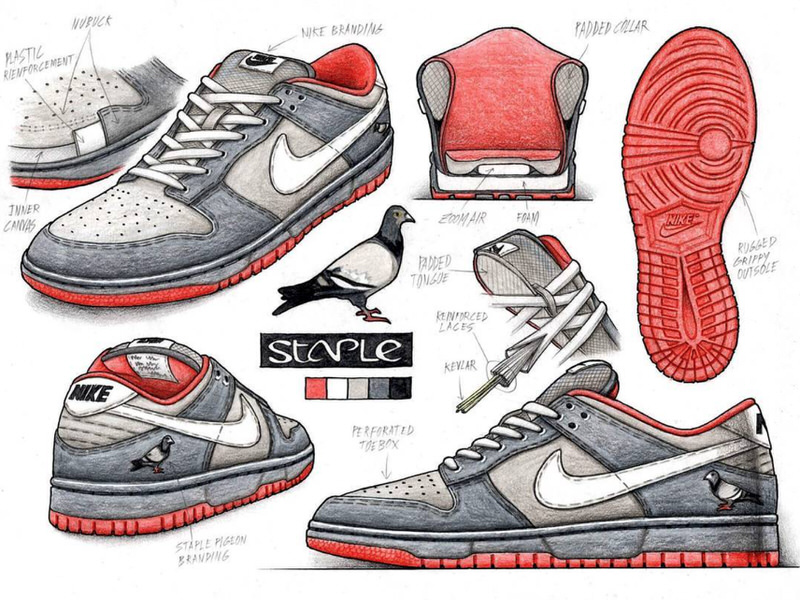 In light of the recent resurgence of the Nike Dunk Low Pro SB, today's Nice Kicks' Throwback Thursdays goes beyond the feathers and take a look back at an instant classic, a transcendental sneaker that took hype and skateboarding sneaker history to new heights: the "Pigeon" Nike SB Dunk Low.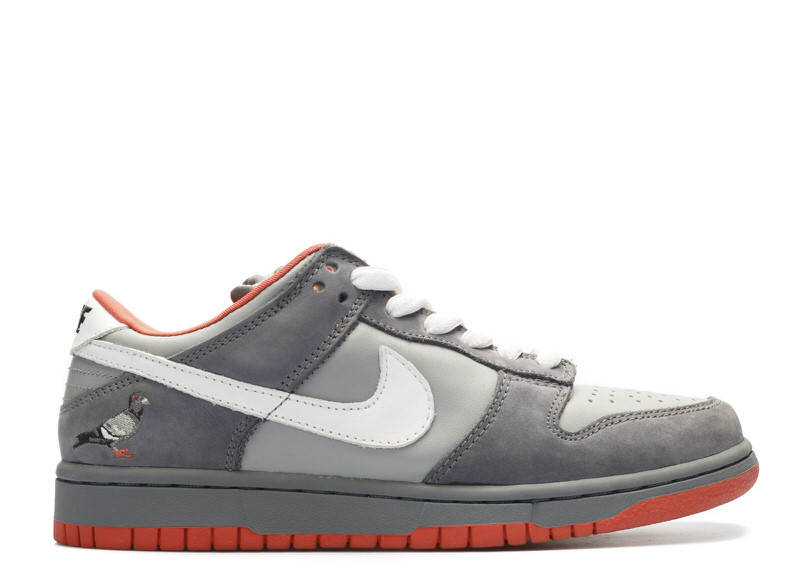 Jeff Ng, Graphic Designer and creator of Reed Space, sought to create a sneaker that truly embodied the spirit and soul of New York City. Having already been a part of a couple Nike collaborations including the Nike Shox Navigation pack, Jeff sought to create a sneaker work of art that would strongly resonate with NYC residents while at the same time buck the trend of the standard or traditional NYC design cues, elements, and symbols including the Yankees, Empire State Building, or the Statue of Liberty.
Instead, he opted to model his newest collaboration after a pesky, stubborn, brash, hungry, relentless, annoying, dirty, yet highly respected bird indigenous that has absolutely no fear: the pigeon.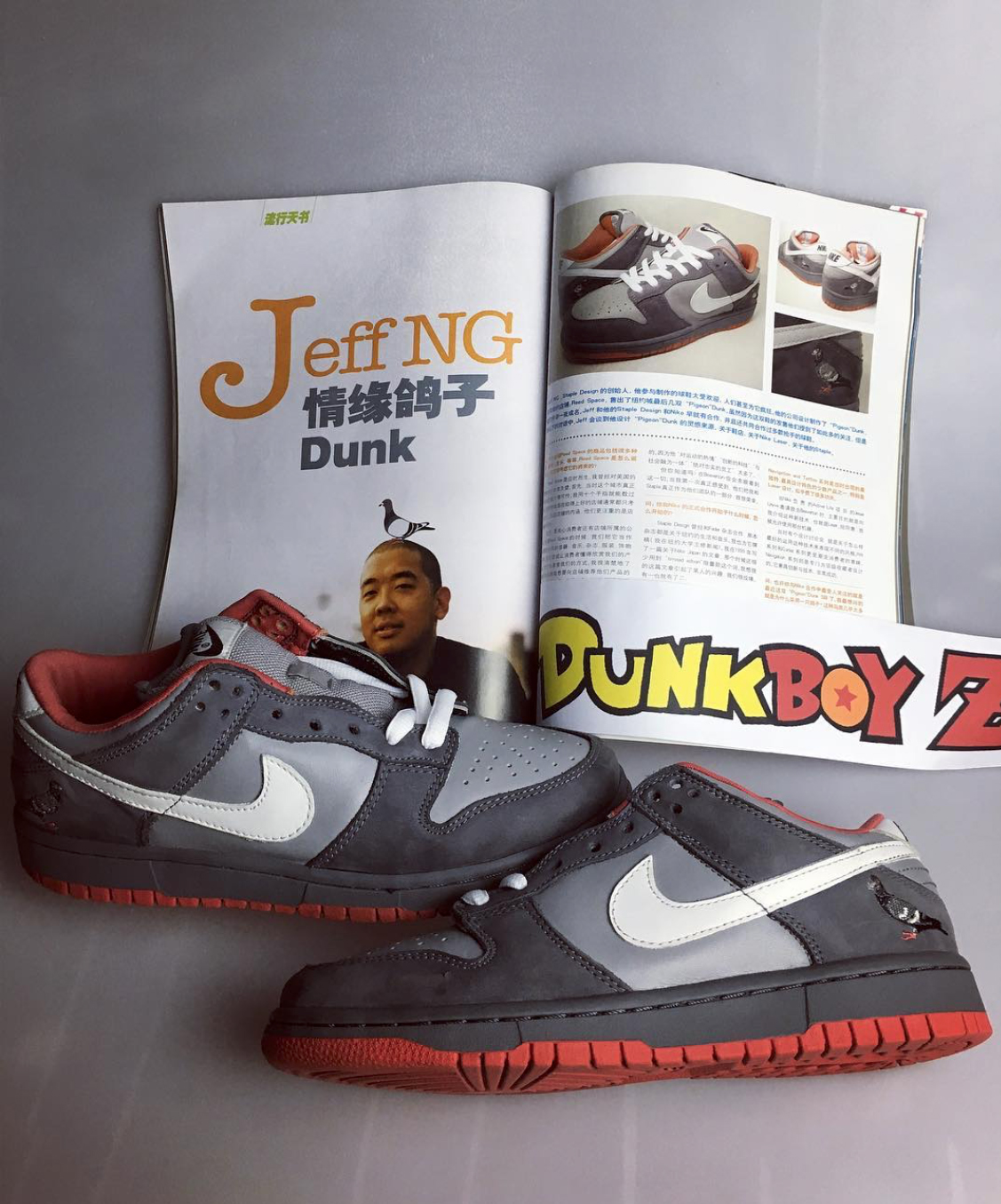 On a cold winter morning at Reed Space in the Lower East Side of Manhattan nearly 15 years ago, the sneaker world was completely turned upside down when the Pigeon Dunk released at Reed Space, a sneaker which immediately became synonymous with New York City among sneakerheads and enthusiasts.
Met with extreme hype and hysteria, the sneaker gained notoriety among local news channels for the strong police presence and rioting that took place surrounding its release including being featured on CBS News and on the front page of the New York Post the following morning.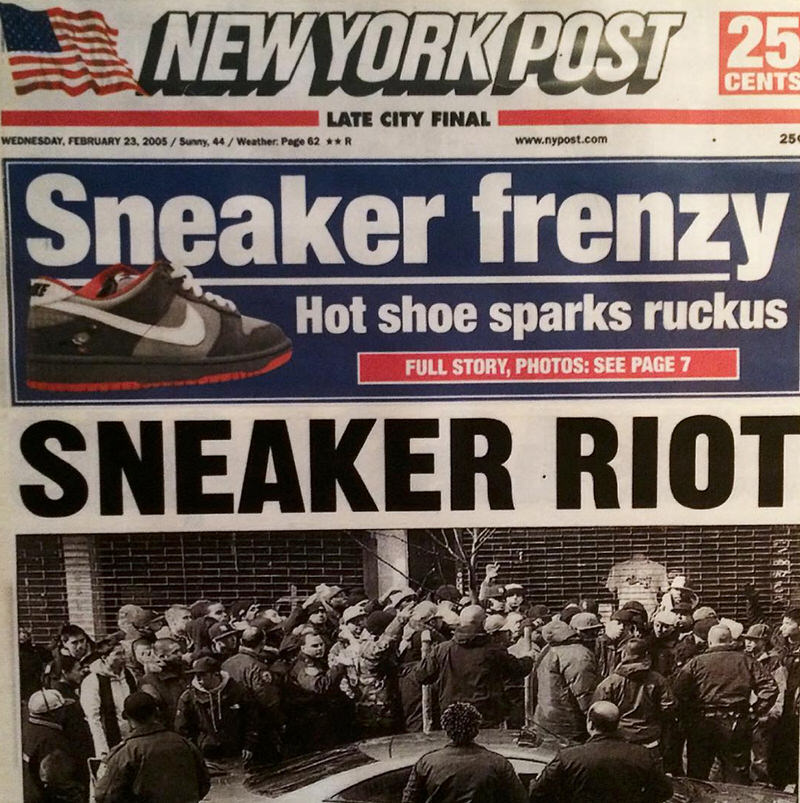 The shoe was made to closely resemble the angry bird and included a high-quality grey suede upper, orange outsole, and an iconic embroidered pigeon logo along the lateral aspect.
Only 150 pairs of the Pigeon Dunk were released, 20 pairs which sold at Reed Space at a retail price of $300 and sold out instantly. Multiple pairs resold on Ebay and Vintagekicks shortly thereafter for several thousand dollars, a silhouette that has maintained its value over time, a grail pair even today.
An interesting detail, however, concerns Jeff's personal pair which had the number "00/30" lasered into the medial aspect of each shoe, further adding to their allure and mythical status within the sneaker community and within society's mainstream as well.
On an episode of It's the Shoes with Bobbito Garcia, Jeff said it best regarding his iconic and trendsetting laced creation and what the sneaker means to him and to the sneaker community as a whole:
"That says something. To say that Nike chose you to create something and the thing you created is at the top of every list…every after seller, that, to me, is the greatest honor."
Staple released a "Black Pigeon" Dunk Low in 2017 which like its predecessor sold out to much hype and fanfare, continuing the legacy of the Pigeon NYC Dunk line.
The most recent iteration – the Panda x Pigeon collaboration – experienced an onslaught of malicious bot attacks, an unfortunate common occurrence in the sneaker game today.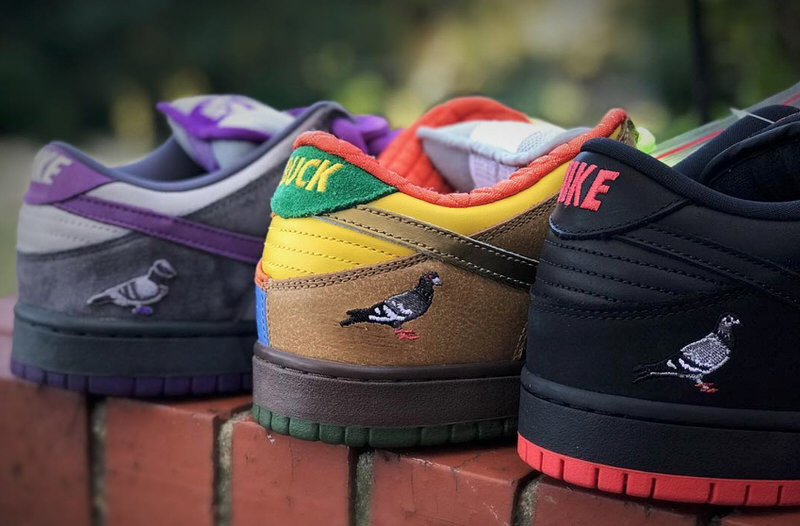 This nonetheless serves as a metric that illustrates the Pigeon Dunk, like its creator, is truly a staple in the game, here to stay for years to come.
The Pigeon NYC Dunk, designed by influencer, sneaker designer, pioneer, visionary and fashion trendsetter, Jeff Staple, proving once and for all that love isn't just for the birds but for kicks as well.