Swoopes on Hoops.
Welcome to this special episode of Nice Kicks' International Women's Day Throwback Thursday. Today, we pay tribute to one of the most iconic, accomplished, and highly respected women's basketball players to ever grace the hardwood: Sheryl Swoopes.
The 1990s basketball scene was largely dominated by alpha males including Nike athletes Michael Jordan, Charles Barkley, Penny Hardaway, Scottie Pippen, and David Robinson.
However, there was another world-class basketball player of the opposite gender by way of Brownfield, Texas and Texas Tech University, who would go on to become one of the predominant faces of the WNBA in the mid-to-late 90s era: Sheryl Swoopes.
Known as Lady Jordan and Her Airness, Swoopes' game was both tenacious and agile.
Her resume is extensive and impressive: 4X WNBA Champion, 6X WNBA All-Star, WNBA All-Star Game MVP, 3X WNBA MVP, 3X Olympic Gold Medalist, and Naismith Basketball Hall of Fame inductee. But what is equally notable in addition to her basketball resume is her signature sneaker, the Nike Air Swoopes.
The first female basketball player to have her own sneaker line, Swoopes' made an immediate, profound, and longlasting impact on the game of basketball, female basketball sneakers, and sport culture as well.
While her playing style and ability helped revolutionize and transform women's basketball on the grandest of stages, so too is the premise that the Air Swoopes helped define and subsequently redefined Nike hoops sneakers for women's players.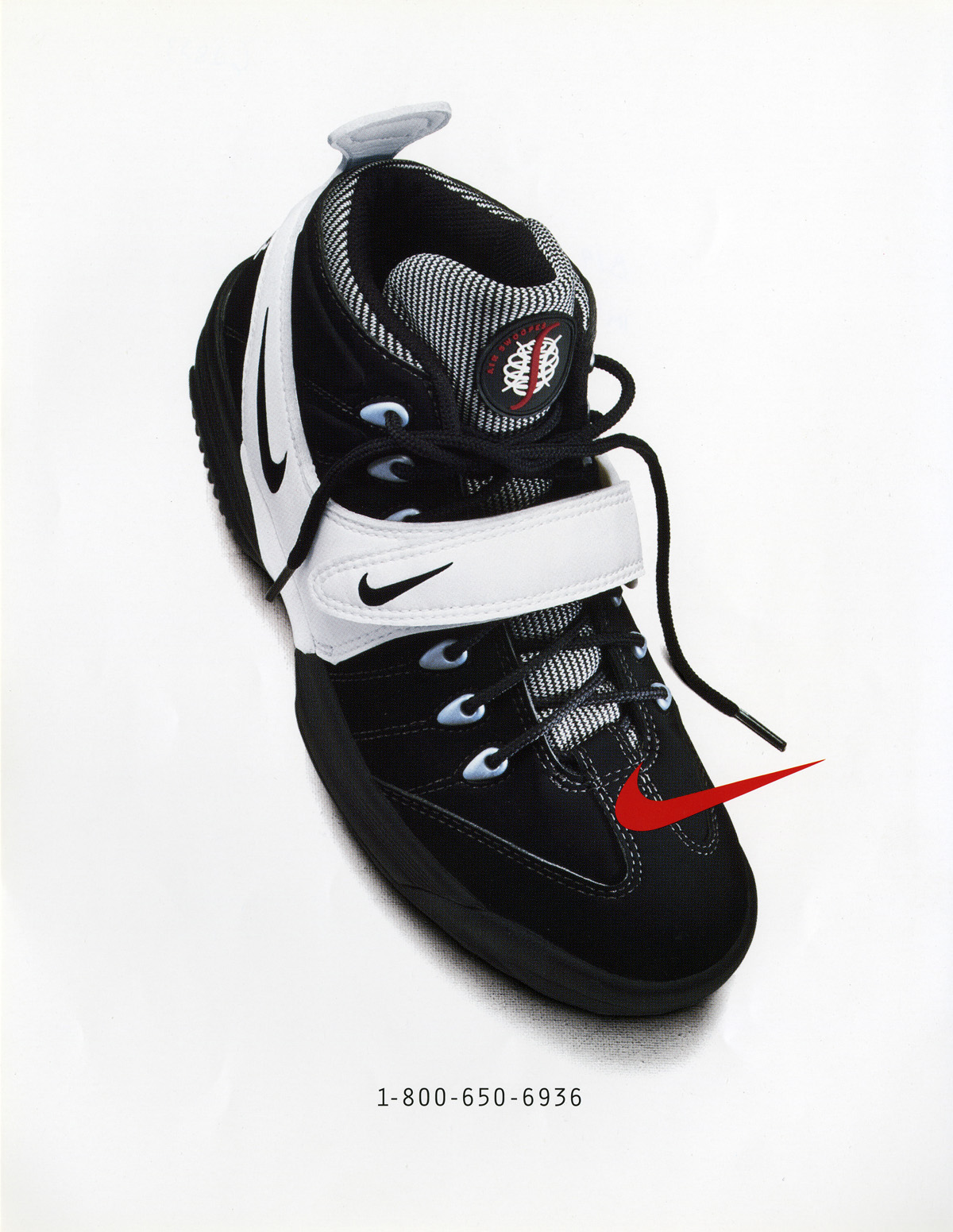 Designed by Marni Gerber, the first edition of the Air Swoopes was inspired by Swoopes' tenacity and persistence against her competition. A very forward-thinking and technologically-advanced silhouette for its time, the 1995 Nike Air Swoopes featured myriad technology including a black Durabuck upper, midfoot stability strap, and encapsulated Nike Air in the heel and forefoot for outstanding responsiveness, cushioning, agility, and superior traction on court. Other models worn by Swoopes during her playing career included the Air Swoopes II, Air Swoopes Zoom, and Air Swoopes IV which featured Zoom Air cushioning in lieu of encapsulated large volume air.
Interestingly, the Air Swoopes gained much notoriety even among men, a percentage of whom searched to acquire the pair in larger sizes which paved the way for future similar trends in women's Jordan Retro releases the Nike Air Swoopes signature line is also notable as it propelled women's kicks and women's basketball into the mainstream.
This argument is most apparent when in October 1998, Jordan Brand debuted the Women's Jordan, the first Jordan basketball sneaker designed specifically for women. As a result, women's basketball and sport culture would be changed forever.
Now, nearly 20 years following its debut, the Air Swoopes and the player for which they were named continue to inspire the next generation of women's basketball players and women's basketball sneaker design as well. Last year, Elena Delle Donne honored Sheryl Swoopes by wearing a custom pair of Nike Hyperdunk PEs, complete with a multitude of design cues from the Air Swoopes including the use of the Air Swoopes logo on the tongue, color blocking, inside pattern, and heel tab design, illustrating Sheyrl's profound and indelible impact on the game and sneaker culture.
Swoopes rhymes with hoops. How fitting a name for one of the greatest basketball players, pioneers, and sneaker legends of all-time.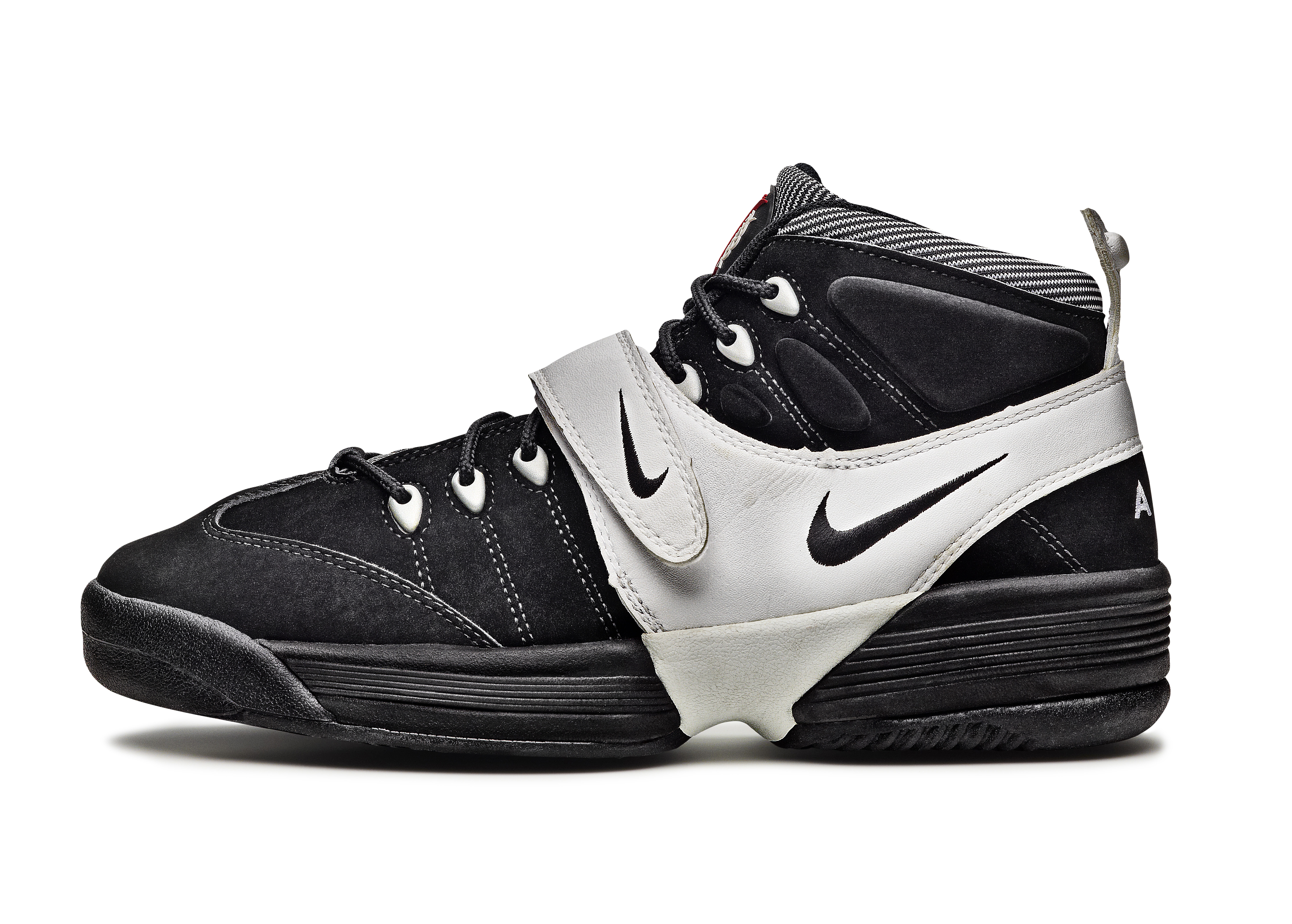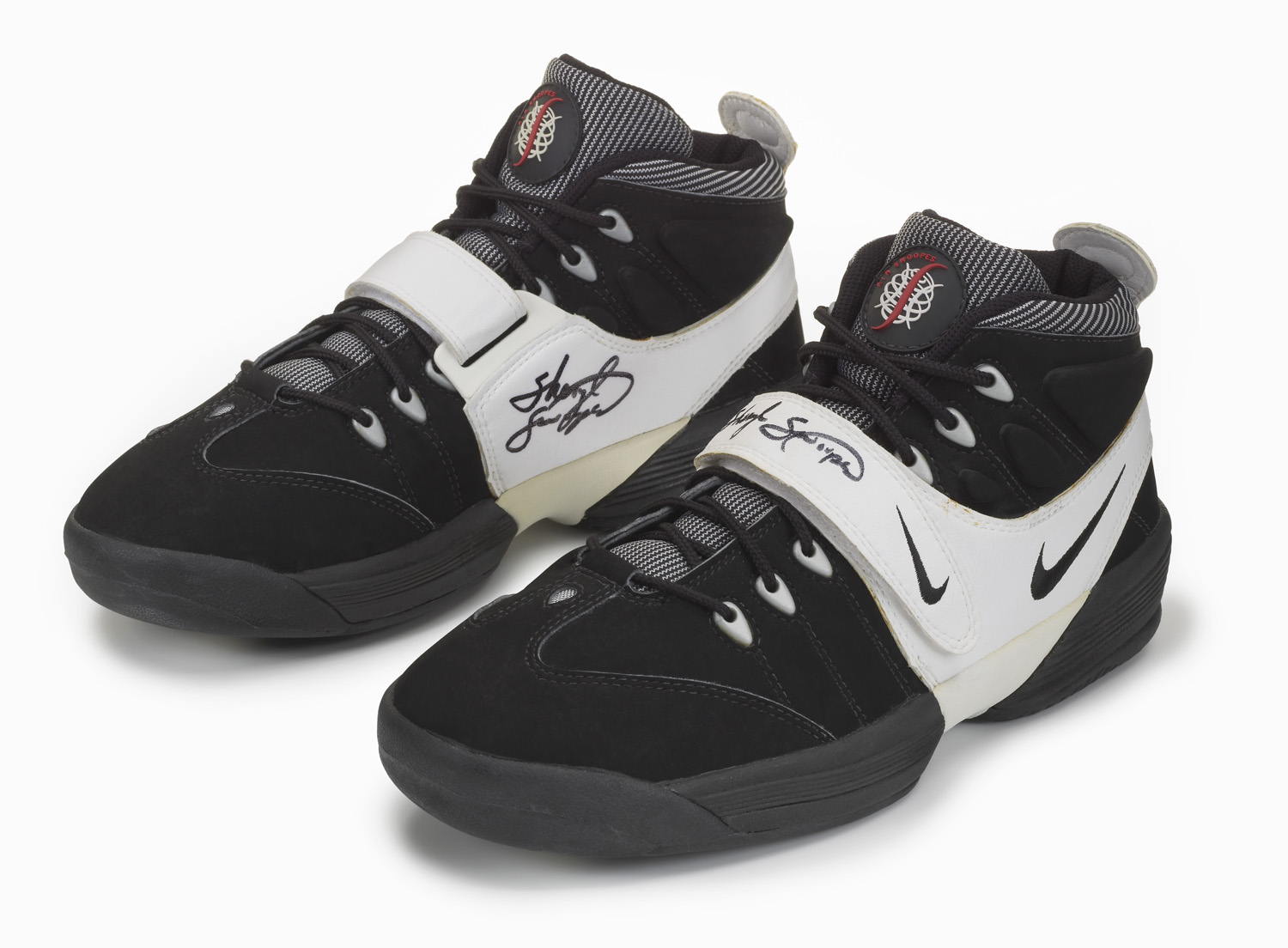 RELATED // Inside the Design of the Nike Air Swoopes