A basketball player's ballplayer.
Considering the recent retro of the Nike Air Maestro II in the university red colorway, today's Nice Kicks' Throwback Thursday pays tribute to this iconic mid-90s Pippen basketball model, one of the most popular silhouettes in the Nike Flight collection.
Maestro is defined as an "honorific title of respect", most often in the context of Western classical music and opera. How fitting a name for this highly instrumental mid-90s Nike basketball model.
Originally designed by Tracy Teague in October 1991 as a successor to the Nike Air Solo Flight and Nike Air Flight Lite, the Air Maestro served as a blueprint and precursor for modern-day lightweight basketball footwear. A performance gem, the Maestro made an indelible and immediate impact vis-à-vis its plethora of advanced sneaker technology including a Durabuck upper, lightweight Phylon midsole, inner-boot, circular and herringbone tread pattern characteristic of 90s basketball, heel air sole cushioning, and "F" Flight logo on the tongue.
Much like Zach Morris from Saved by The Bell, the Air Maestro had the intangible "it" factor. While Scottie made the Maestro shine, other NBA players wore the Maestro as their sneaker of choice as well including John Stockton and Mark Price. In addition, Chris Webber and Jalen Rose of Michigan's Fab 5 and Jason Kidd during his playing days at Cal, illustrating the popularity of this model across multiple levels of competition.
A "ballplayer's ballplayer," the "LeBron before LeBron," and second fiddle or Robin to Jordan's Batman, Scottie's myth and persona was best exemplified by and portrayed through his kicks, including the Maestro and perhaps even more famously, the Maestro 2. Pippen wore the Maestro throughout the 1992-1993 NBA season including the NBA All-Star Game in Salt Lake City in a black/fire red colorway, as well as a white/black/red colorway during the regular season.
In the Playoffs, Scottie wore a basic black/white colorway with contrasting white laces against the Knicks in the Eastern Conference Finals before switching to black laces in the 1993 NBA Finals against Charles Barkley and the Phoenix Suns. It was on that stage in which the Maestro reached new heights due to Scottie's excellent play throughout the series.
In Game 2, Scottie shined with an impressive stat line of 15 points, 12 rebounds and 12 assists en route to a Bulls' win. He then posted a near-triple-double in an epic triple-overtime game in Chicago with 26 points, 10 rebounds, and 9 assists. Finally, in the clinching Game 6 in Phoenix, Scottie once again showed his true versatility with a 23 point-12 rebound-5 assist-4 steal performance. Scottie's Finals averages of 21.2 points, 9.2 rebounds, and 7.7 assists cement his place as one of the most complete and selfless players in NBA history.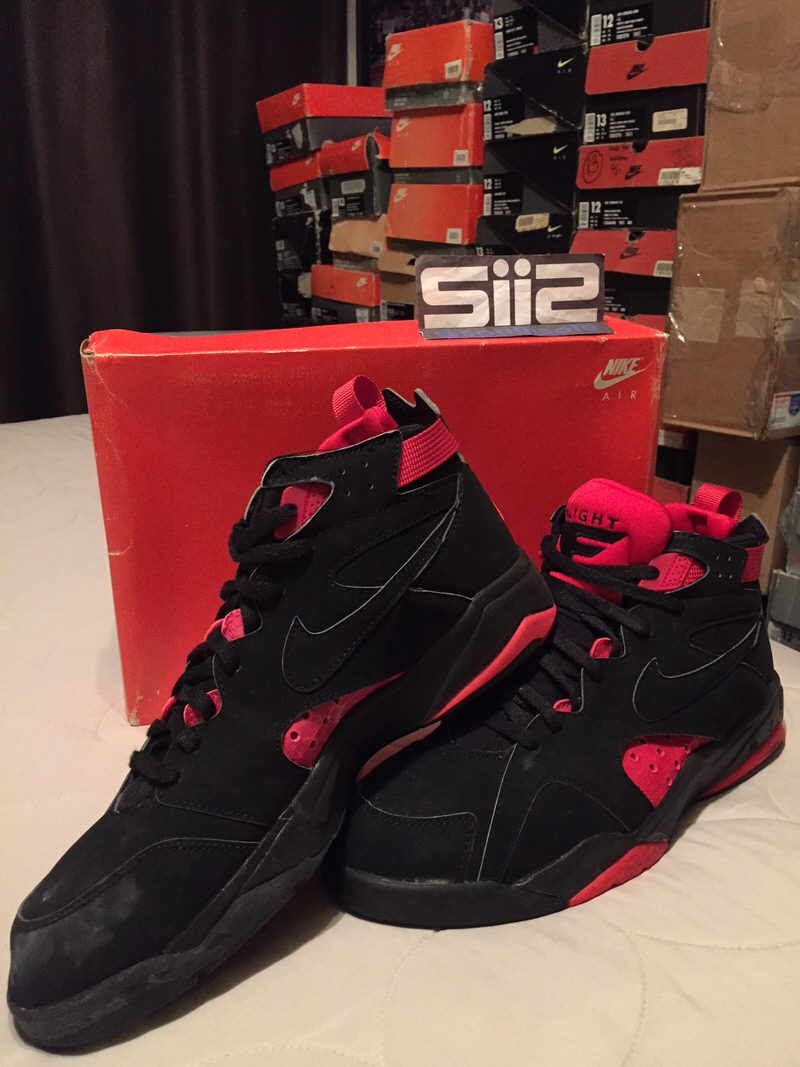 Leading the Bulls' charge After Michael (A.M.) the following season, Scottie assumed a much larger leadership role, and along with it, an increased visibility while proving himself as a legitimate NBA superstar. During the 1994 NBA All-Star Game in Minneapolis, Scottie once again returned to the center stage when he debuted a special red player sample Maestro 2 pair which captivated players and fans alike.
While wearing his all red kicks, Scottie posted an impressive 29 point-11 rebound-4 steal performance and was named MVP. It was on that day in February 1994 that the Air Maestro 2 took on something beyond footwear, but rather a quintessential, timeless piece of sport fashion, bucking the trend of traditional basketball sneaker colorways. Succinctly put, the Maestro 2 ushered in an entirely new wave and generation of basketball sneakers and colorways.
Now, over two decades following its original release, the Air Maestro continues to garner respect and praise not only from a design, aesthetic, and performance perspective, but also from a broader historical and cultural standpoint as well. A limited-edition Kith collaboration of the Maestro II High recently released as well in a stunning red colorway which featured high-quality designer materials and construction with modified Flight logo and sold out immediately, a testament of the sneaker's long-lasting stylish urban and mass appeal and influence on modern-day sneaker designers and artists.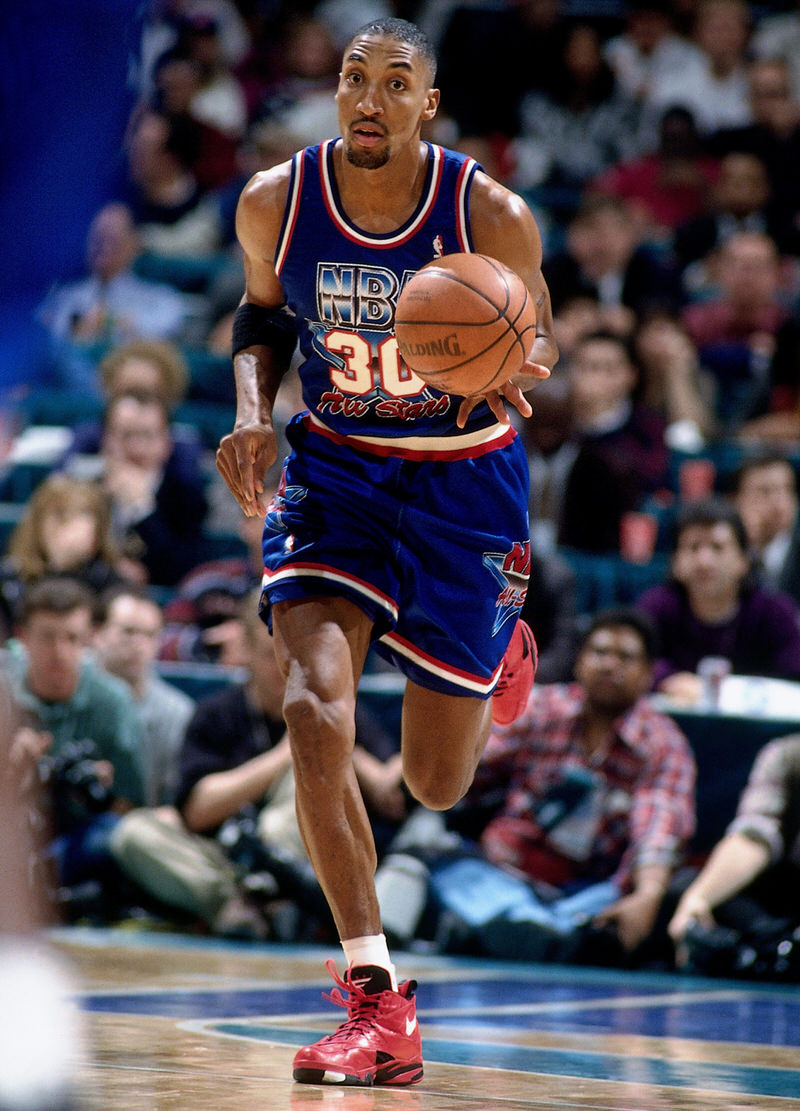 Pippen will forever be remembered as one of the greatest, most complete NBA players of all-time with arguably one of the most popular signature sneaker lines in Nike basketball history. While Pippen wore a multitude of iconic models throughout his illustrious career, the Maestro series will forever be remembered as the models Pippen wore on court when he reached superstar status, both a global sports icon and sport fashion influencer.
Be like Scottie, wear the red Air Maestro 2, and revolutionize the sneaker game. Being Pippen ain't easy. Pros just scared.