Originally published in 2017
The 1997 NCAA Tournament was filled with elite talent, ranging from Tim Duncan, Keith Van Horn, Antwan Jamison, Raef LaFrentz, Ron Mercer and more. Among that crop, Miles Simon is a name that everyone still remembers after he guided the #4 seed Arizona Wildcats to a National Championship. While he averaged 19 points per game, including two 30 point performances en route to the Kentucky matchup, he is also remembered for his incredible selection of sneakers.
For those that don't know, Simon has been a shoe guy for most of his life, having started collecting kicks when he was in high school. We caught up with the Arizona wing turned ESPN analyst turned current Lakers assistant coach to discuss his rotation in college 20 years after winning the National Championship. Relive the March Madness Memories in the photos and quotes below.
Nike Zoom Fight V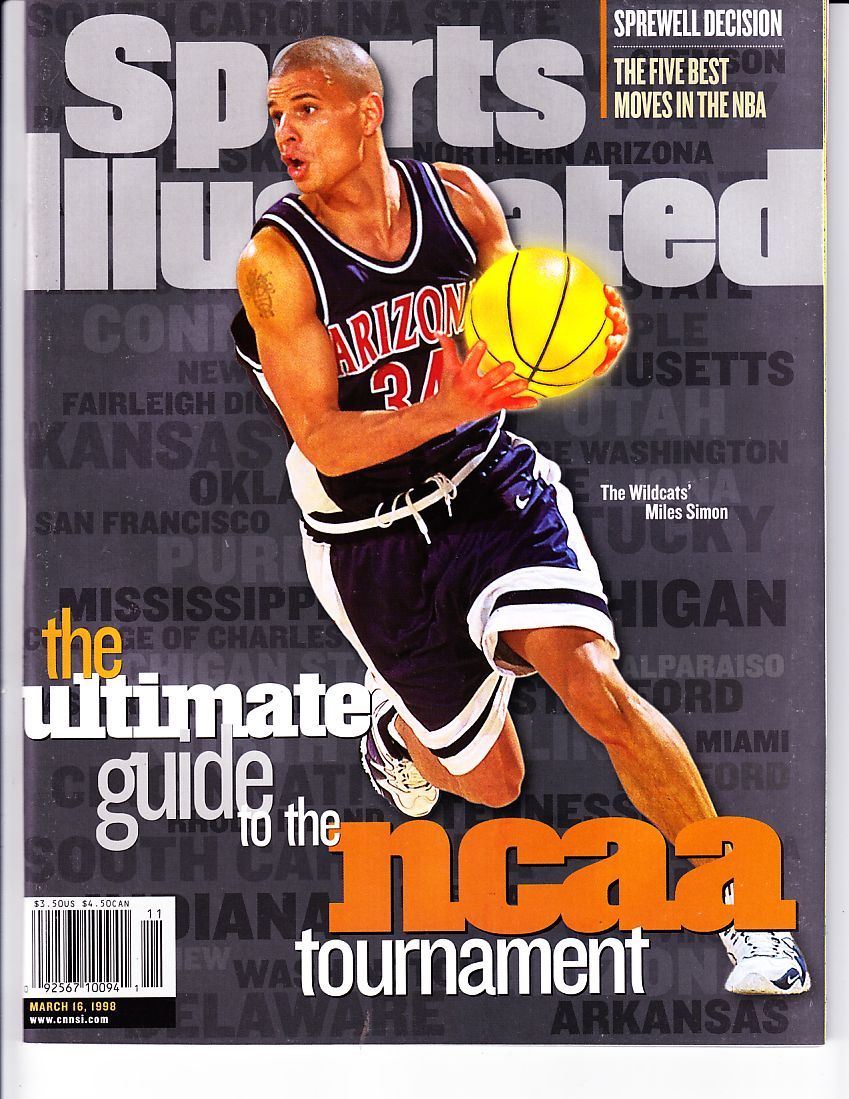 Miles Simon: "Those were my favorite shoe that I ever played in. I am very big on the weight and comfort of my shoes. They were extremely light and the comfort was unbelievable. I also like grip and traction on my shoes because I used to cut very hard and these had the best grip and traction of any shoe at the time. The look was super cool, I really liked the design on the side that kind of looked like an eyeball and they went well with our uniforms. I don't think they have had a release of them in a while, but I wish I could get my hands on another pair."
Air Jordan 13 "Flint"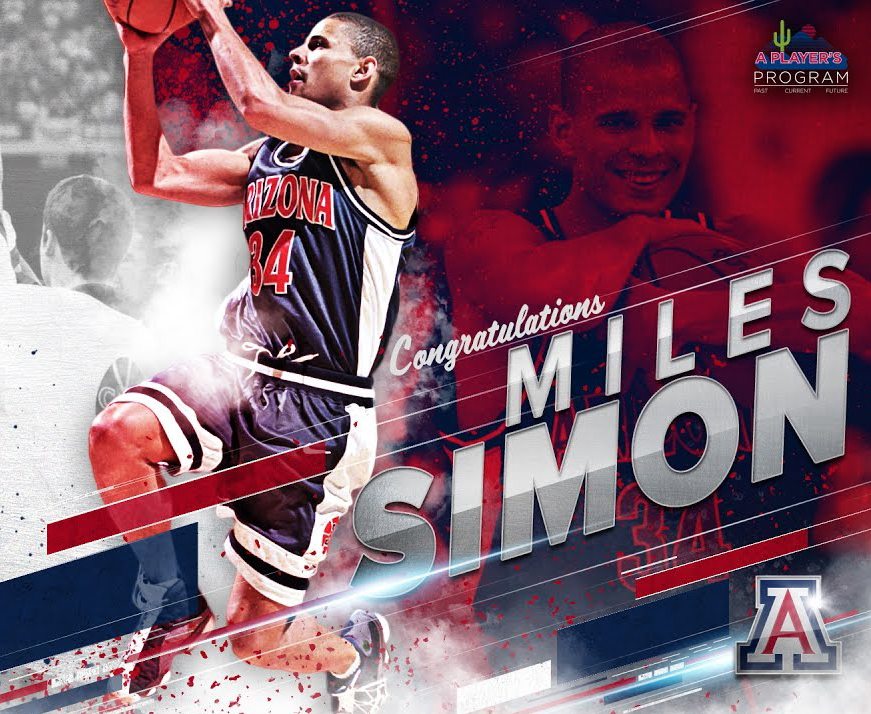 Miles Simon: "The 13s are ultimately a great look for a shoe. Regardless of the colorway people are going to wear them. My favorite color is blue, so I liked these because they went well with our uniform and school colors. Although these were a little bit higher up on the ankle than I was used to, it was still pretty light and had great feel. One of my rules about shoes is regardless of how great they look they still have to play very well. These shoes had a great look — I liked the colors and the dimples on the shoe added some spice — and I liked the comfort and flexibility of this shoe, I was able to move around very well."
Nike Air Max Tempo
Miles Simon: "I started wearing these as soon as they came out. They did not have another colorway because it was the first release of the shoe. I really liked the design of the shoe. The tongue had a little hook on it which was different than most shoes, but my favorite thing about the shoe was the Air Max through the entire shoe. For the rest of my career when a new Uptempo colorway released I was always the first to jump on it. By today's standards they look big and bulky, but they played really well. Having the Air Max almost made it feel like you could run a little faster and jump a little bit higher."
Air Jordan 13 "He Got Game"
Miles Simon: "I actually wore these at the Maui Invitational, including when we lost to Duke in the finals there. These shoes have a great look and I love the dimples on the shoe which bring added detail. I also wore these in the Great Eight Showcase in Chicago in 1998 where we lost to Paul Pierce and Kansas."
The 1997 Arizona Squad
Miles Simon: "Our whole team was known for the heat we wore during games. When new shoes came out we wanted to be the first team to wear them. Any Nike shoe that we wore came from our Nike Representative and when they ordered the newest shoes for us we would all receive them — but only a few people would actually wear them because we already had shoes we were comfortable wearing. We actually got the Foamposites before Penny Hardaway. He was planning on breaking them out in the playoffs, so our Nike rep ordered them for everyone and Mike Bibby decided he was going to wear them, which in turn helped make the release a few weeks later even bigger."
Bonus: Miles Simon on Haircuts and Parts
Miles Simon: "My former teammate Joseph Blair used to take me to go get haircuts with him when I arrived on campus. Our barber in Tucson was named Tommy, and he used to always make sure we looked fresh. The majority of the team would use him and after giving us a fresh fade and edge up he liked to spice it up by adding some lines or a swirl to the cut. Joseph would get a swirl so I would mimic him in that manner. Part of playing good was looking good, which is one of the reasons we wore heat on the court and made sure we had fresh haircuts. But at the end of the day we all understood that winning was the most important thing."