words // Nick DePaula: 
Over a decade ago, the 2004 USA Men's Olympic basketball team once again made history, only this time for all the wrong reasons. The squad of mismatched personalities and stars all in different stages of their careers placed 3rd in Athens, taking home a Bronze Medal and the unfortunate distinction of being the first pro American team to lose an Olympic game.
Headlined by NBA MVPs Tim Duncan and Allen Iverson, the roster also included a trio of '03 class stars in LeBron James, Carmelo Anthony and Dwyane Wade, along with versatile wing players like Lamar Odom, Shawn Marion and Amar'e Stoudemire.
Most players have always blamed Coach Larry Brown for failing to play the young players and get everyone on the same page. It was also right as an international generation inspired by the '92 Dream Team had seemingly caught up to the level of competition, as Spain, Italy, Argentina and Lithuania each fielded strong teams. 'Bron recently put it more matter-of-factly, and called the whole experience "a shitshow."
Nevertheless, as always, the US players looked to take advantage of the global platform and make a mark with their footwear, as several players debuted new models altogether. Iverson turned back the clock with a retro-inspired new model in the Reebok Question 2, while LeBron debuted his second signature sneaker and Carmelo Anthony rotated between several PE editions throughout the tournament.
Check out all of the Kicks On Court worn by each member of the 2004 team below, and stay tuned later this week for a look at the 2008 and 2012 Olympic teams.
If you missed it, be sure to also check out the classic 1992, 1996 and 2000 Olympic Kicks On Court.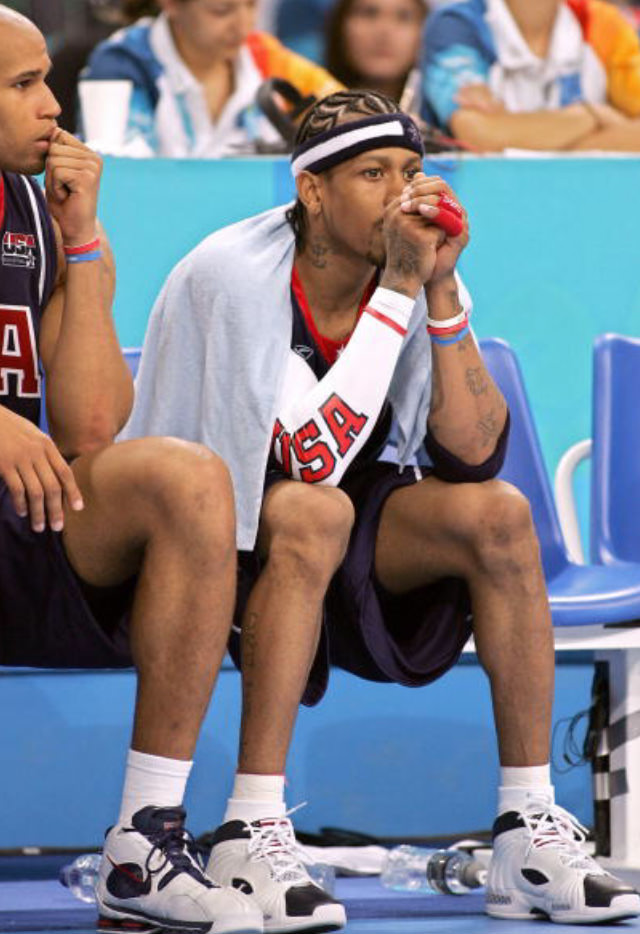 Allen Iverson — Reebok Question 2
_____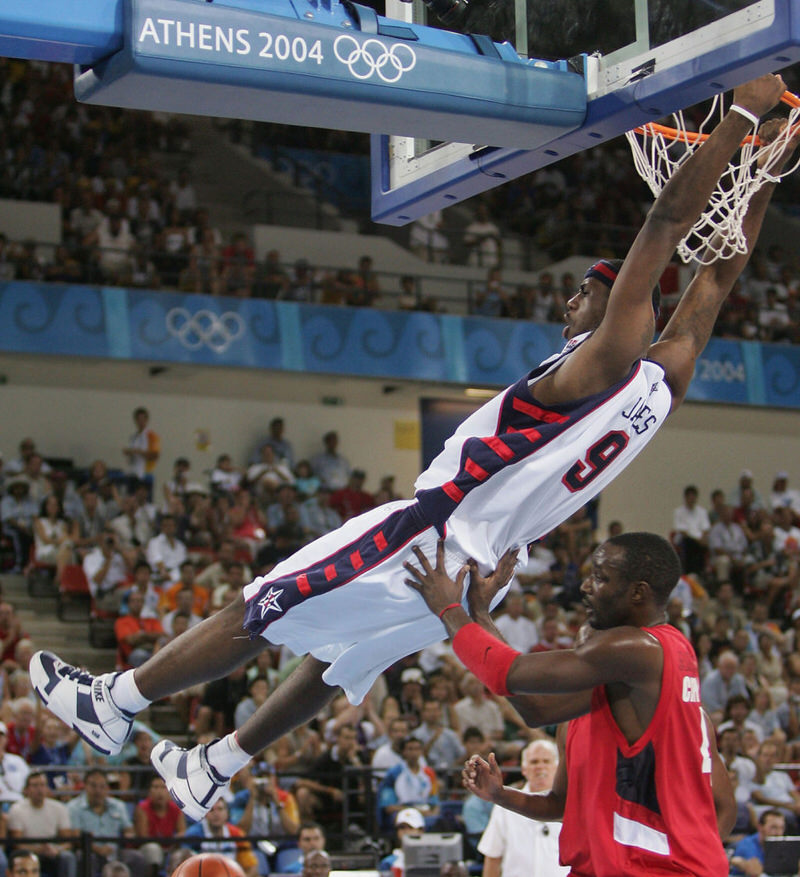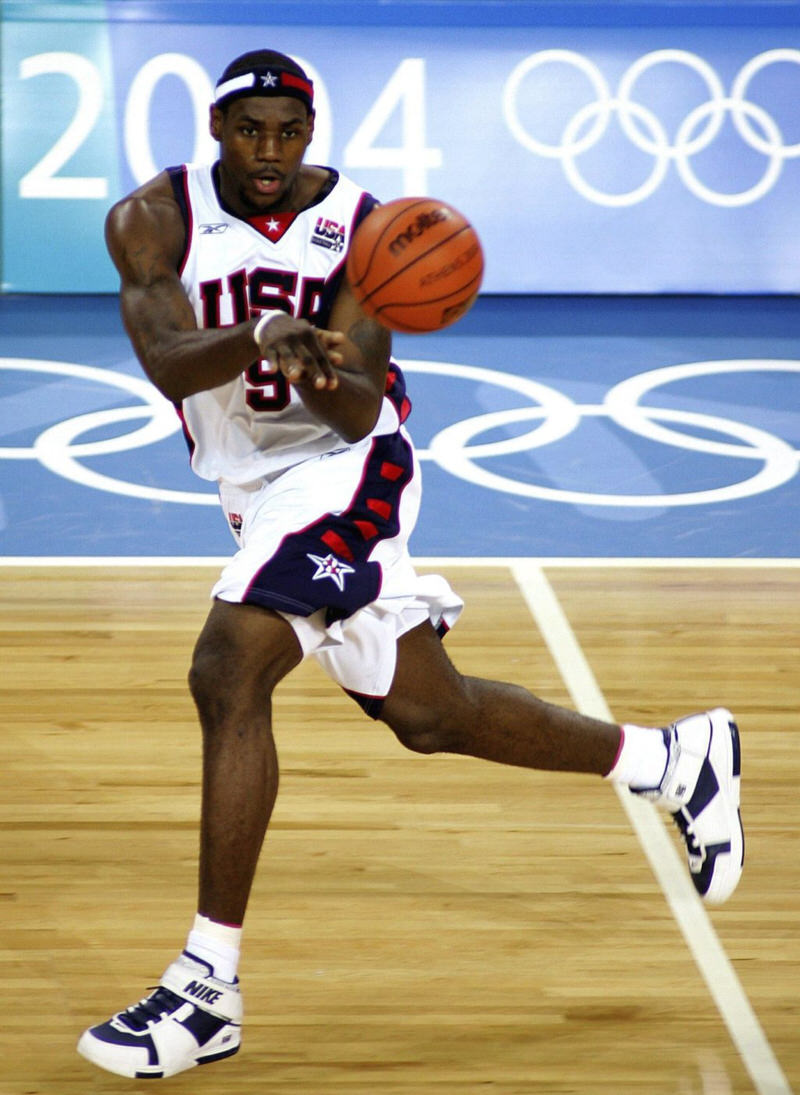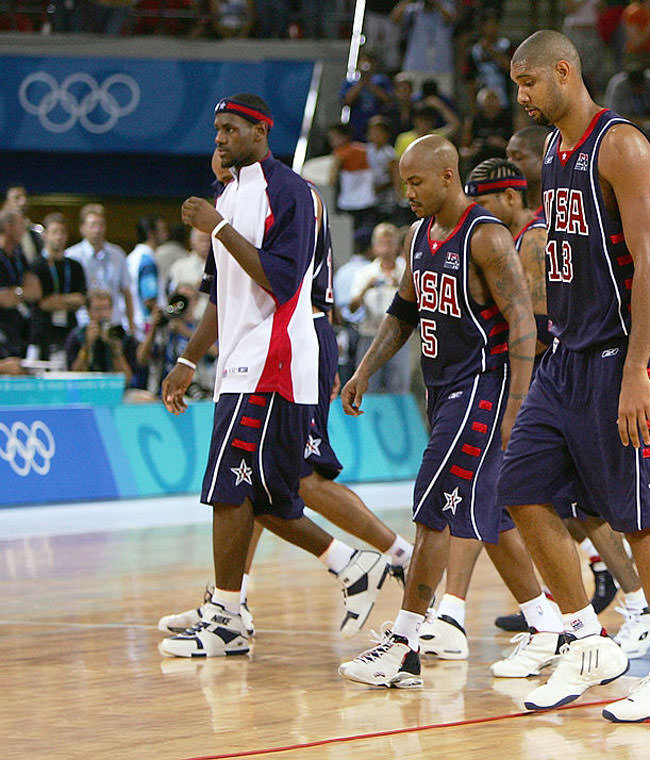 LeBron James — Nike Zoom LeBron II
_____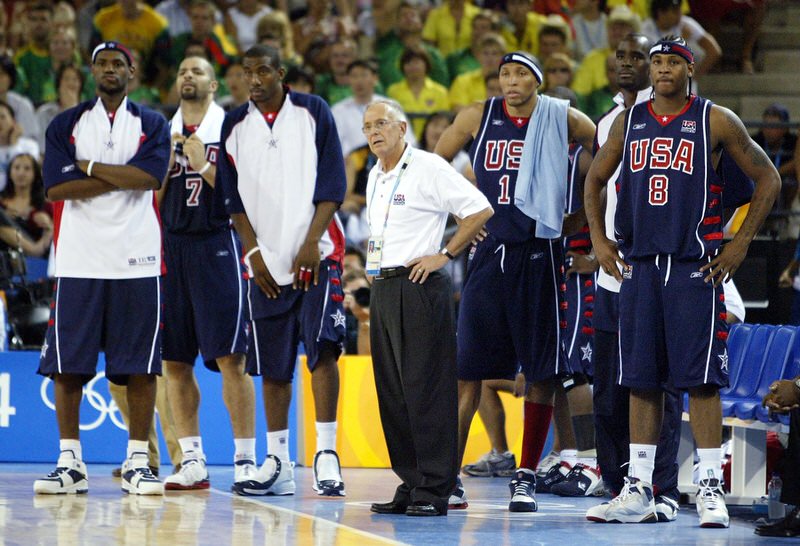 Amar'e Stoudemire — Air Jordan XIX
_____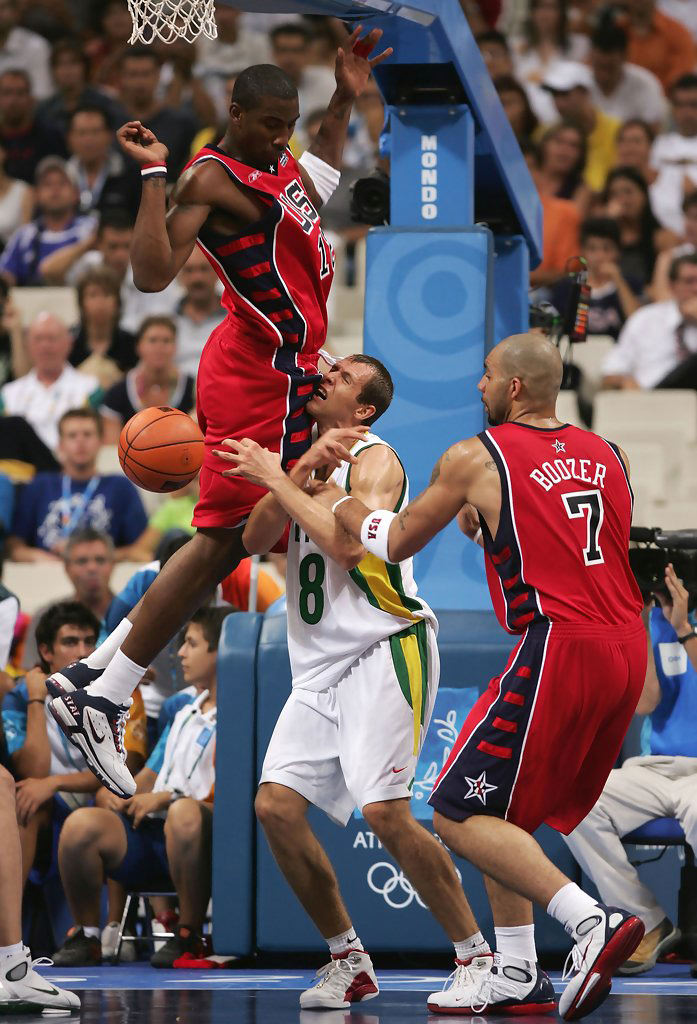 Amar'e Stoudemire — Nike Air Max Uptempo "STAT" PE
_____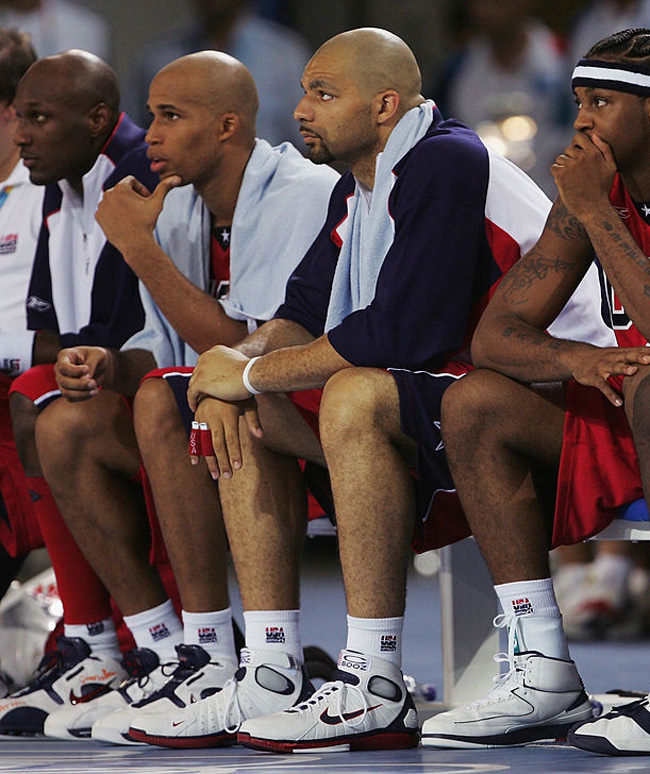 Carlos Boozer — Nike Zoom Huarache 2K4 PE
_____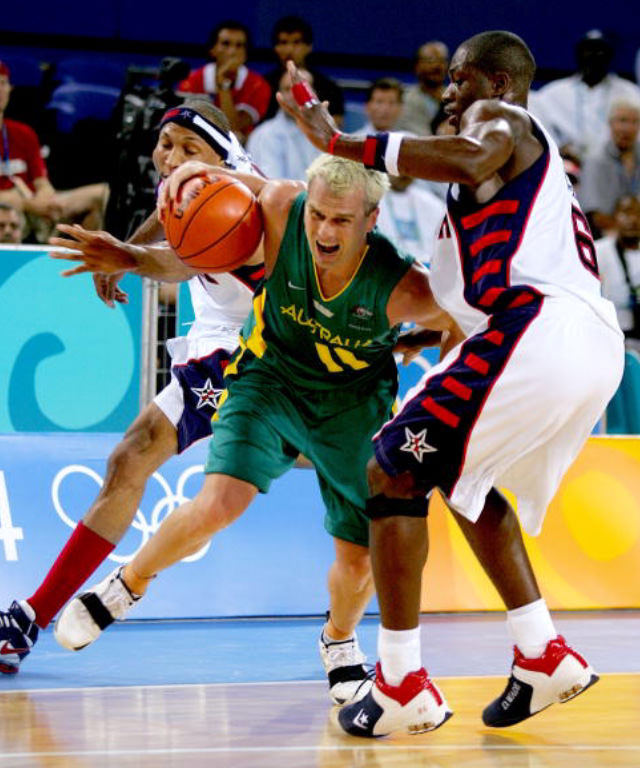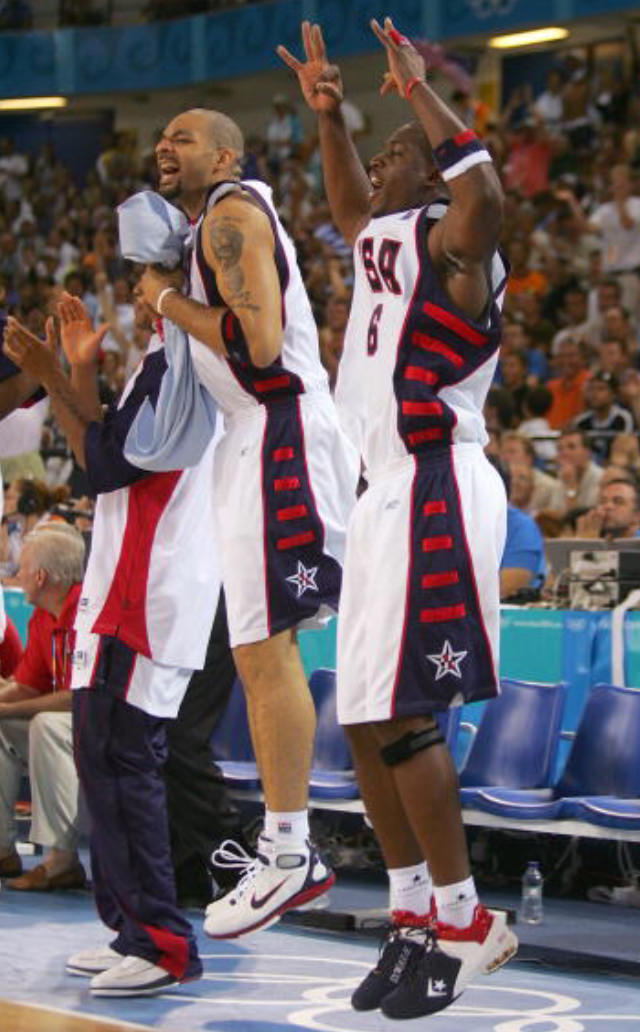 Dwyane Wade — Converse Icon Warrior "DWADE" PE
_____
Emeka Okafor — Nike Uptempo Premier
_____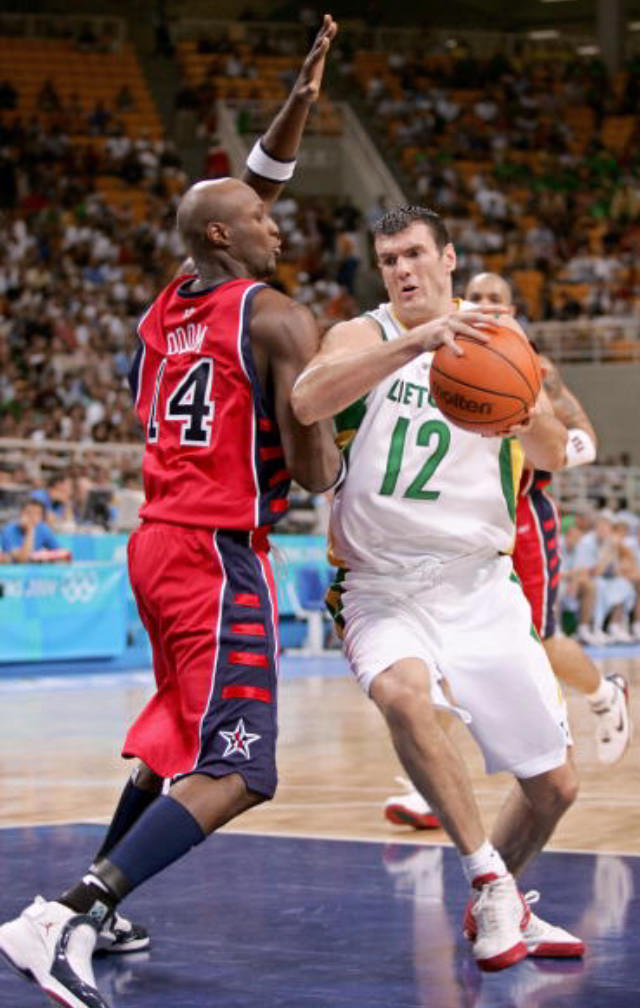 Lamar Odom — Air Jordan XIX
_____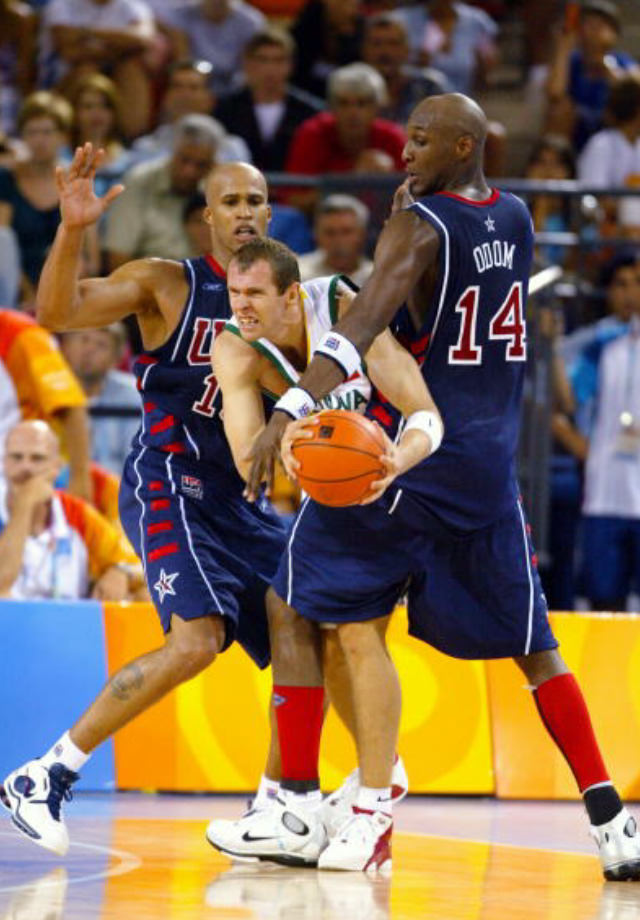 Lamar Odom — Nike Zoom Huarache 2K4
_____

Shawn Marion — Nike Shox Xplosive
_____

Carmelo Anthony — Air Jordan Retro 7 "Melo" PE
_____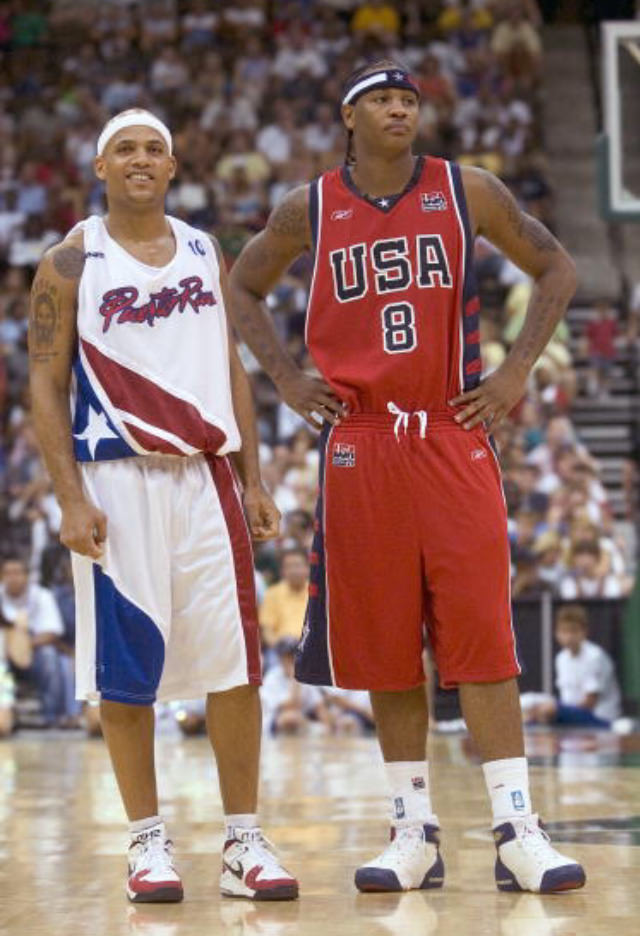 Carmelo Anthony — Jordan Melo 1.5 PE
_____

Carmelo Anthony — Air Jordan Retro II PE
_____


Richard Jefferson — Nike Shox Elite PE
_____

Stephon Marbury — AND1 Quest Mid
_____
Tim Duncan — adidas D-Cool
_____
Bonus Images: