words // Nick DePaula:
To this day, I still think the '96 US Olympic team could beat the '92 Dream Team. They simply had more players in their prime, and a dominant duo with Hakeem Olajuwon and Shaquille O'Neal inside.
While that debate might be never-ending, another hot take we're pretty confident about is the '96 team winning the Kicks On Court battle. With classics like the Air More and Air Much Uptempo, Zoom Flight 96, signature Barkleys and Grant Hills all hitting the ATL hardwood, it'd be quite a head-to-head matchup against the Air Jordan VII, Air Force 180 and Air Ballistic Force worn by the '92 Dream Team in Barcelona.
Check out all of the best Kicks On Court worn by the '96 Team USA roster below, and enjoy a bonus image at the end of a prime Shaq taking on a young Tim Duncan during a Select Team scrimmage.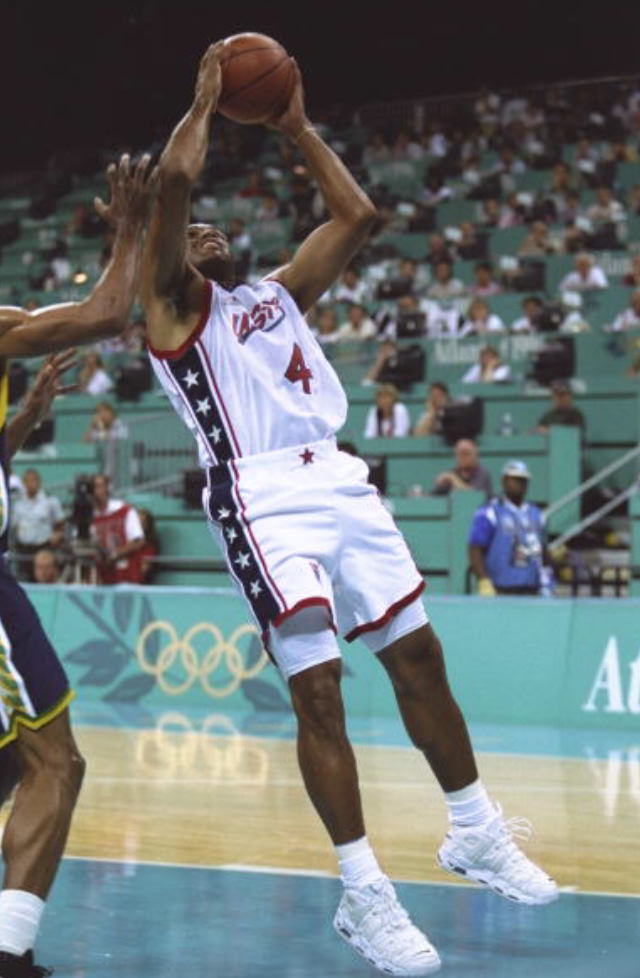 Charles Barkley — Nike Air More Uptempo
_____

Charles Barkley — Nike Air Max CB34
_____

Charles Barkley — Nike Air CB4
_____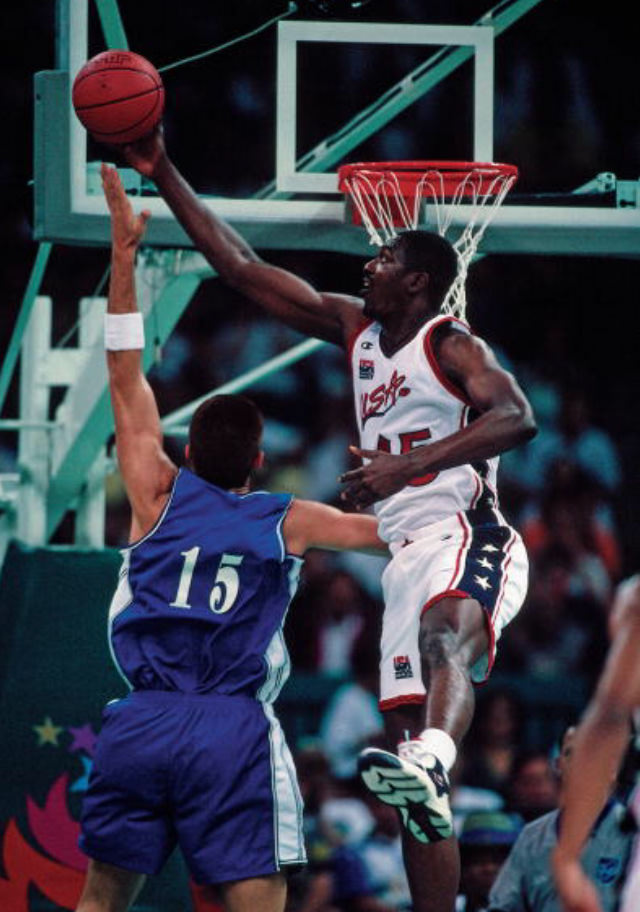 Hakeem Olajuwon — Spalding Dream '96
_____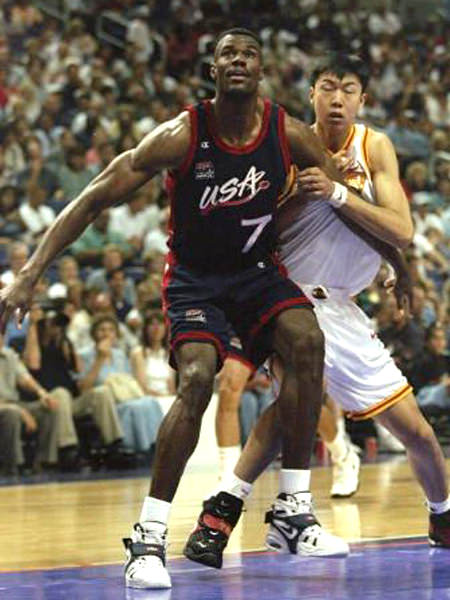 David Robinson — Nike Air Modify Force
_____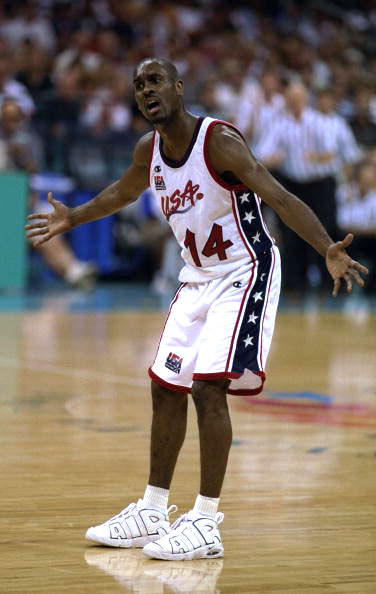 Gary Payton — Nike Air Much Uptempo
____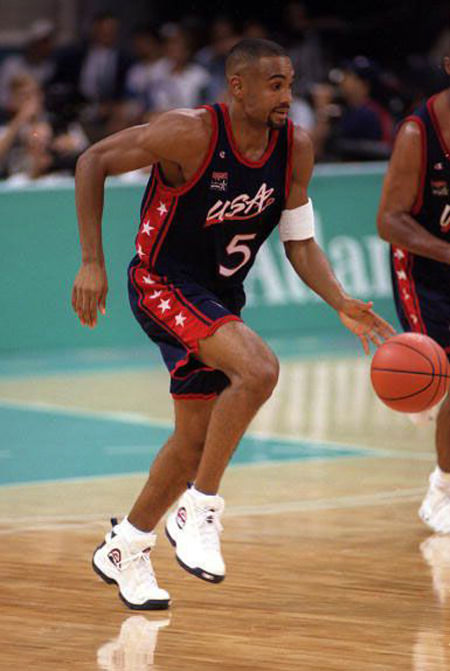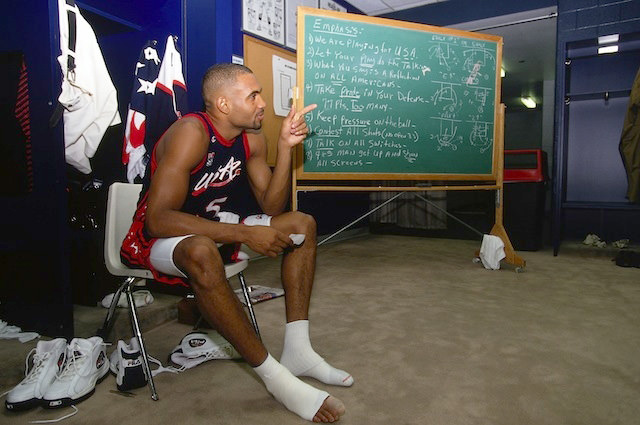 Grant Hill — Fila GH2
_____

Grant Hill — Fila GH3
_____

Karl Malone — LA Gear
_____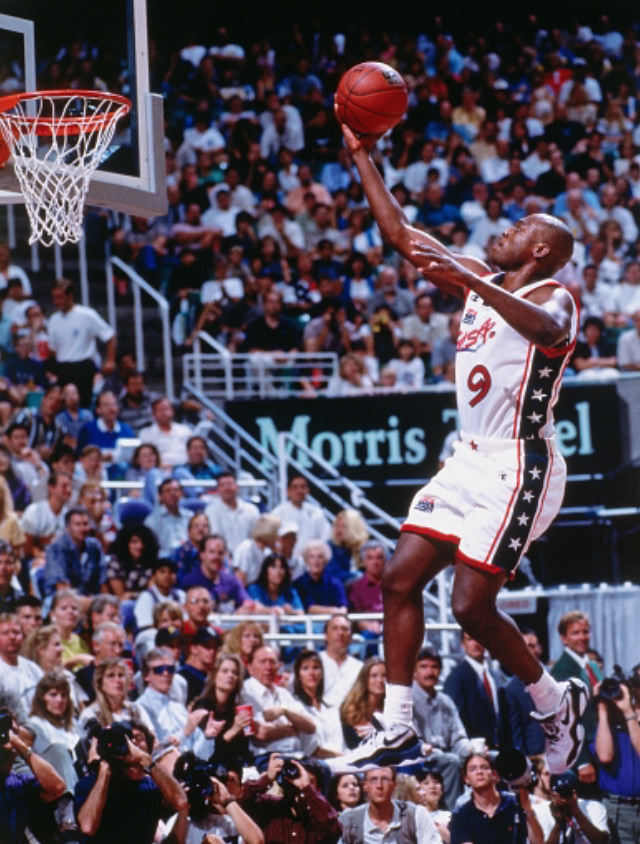 Mitch Richmond — Nike Air Flight 96
_____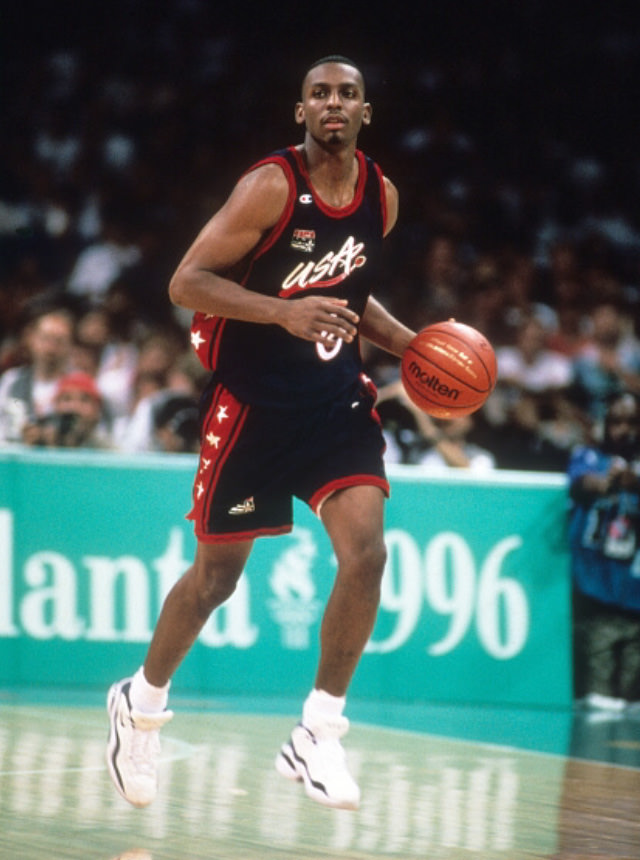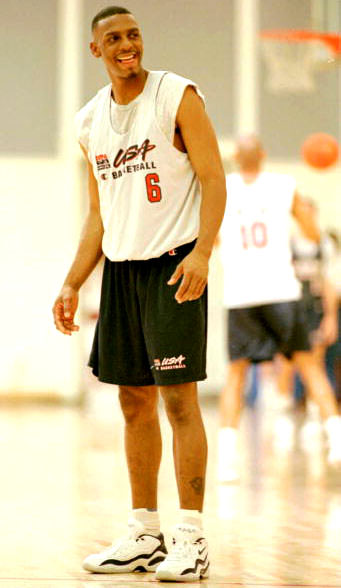 Penny Hardaway — Nike Zoom Flight 96
_____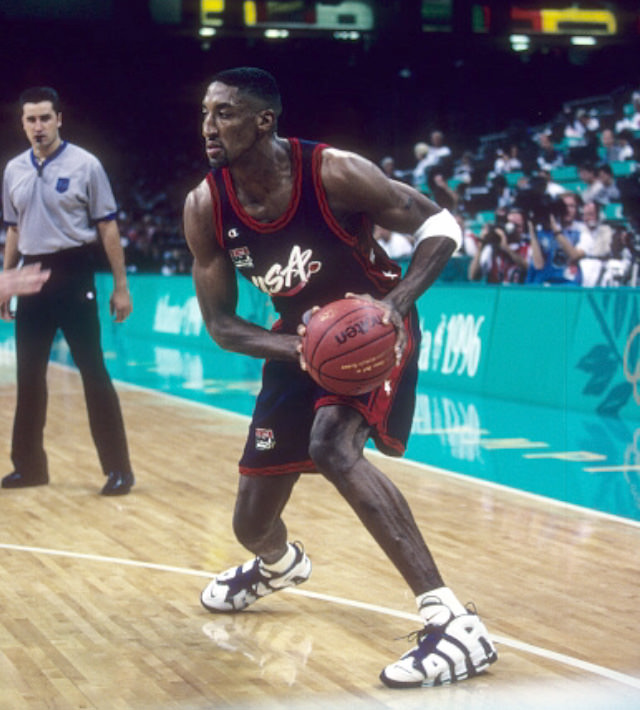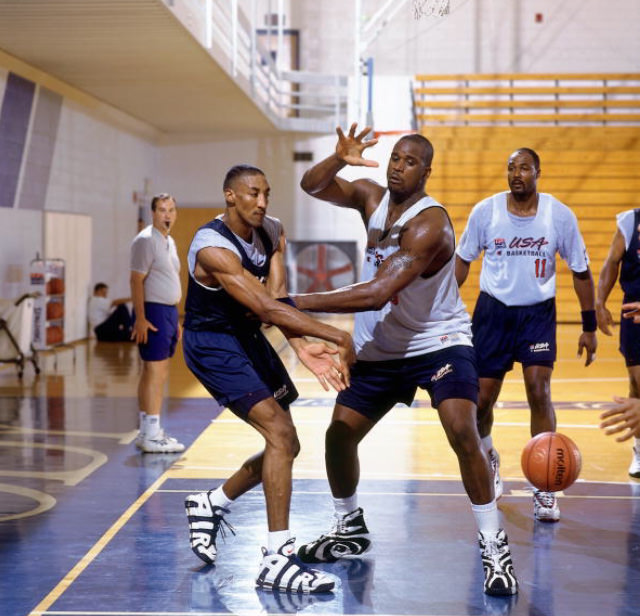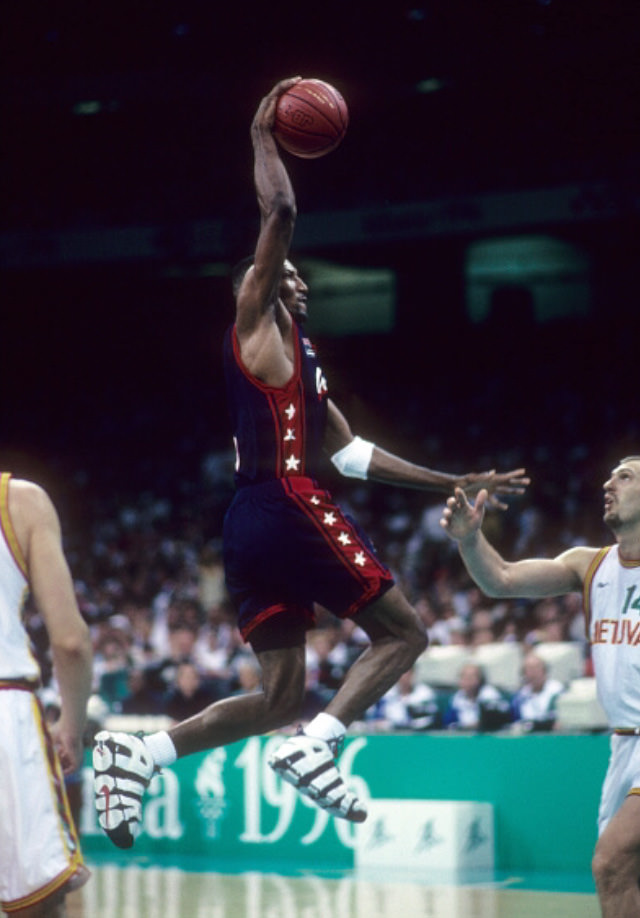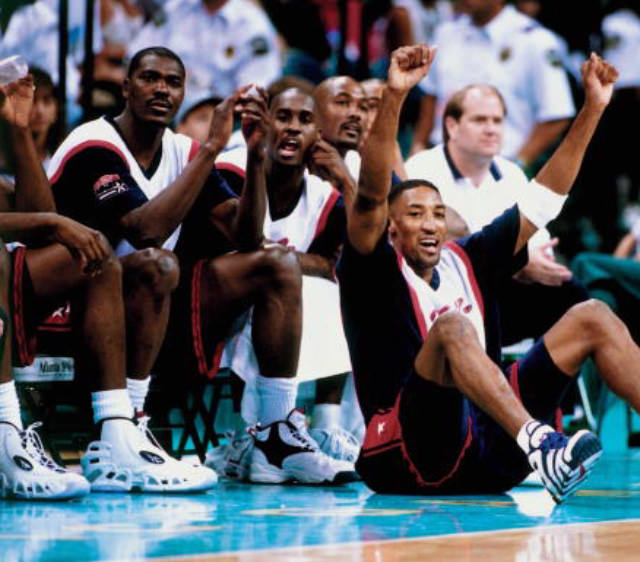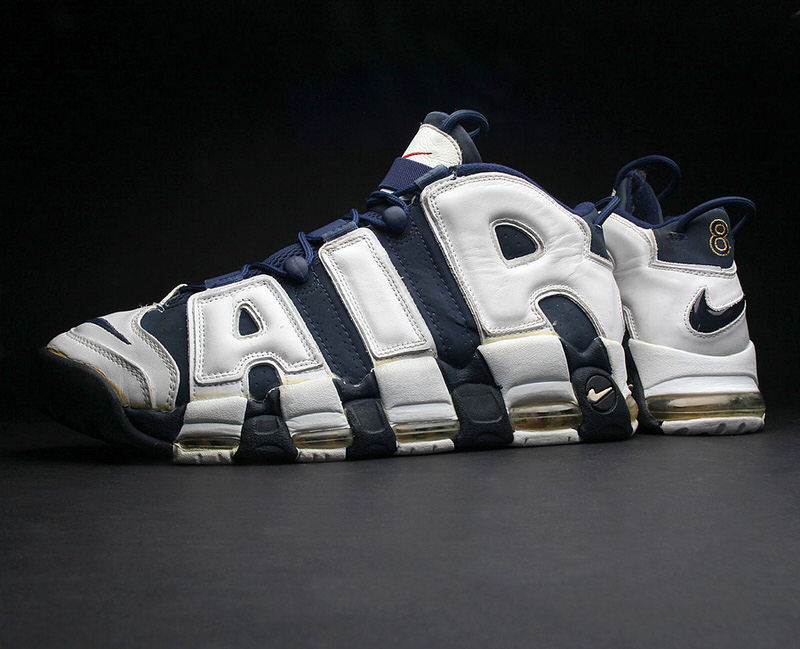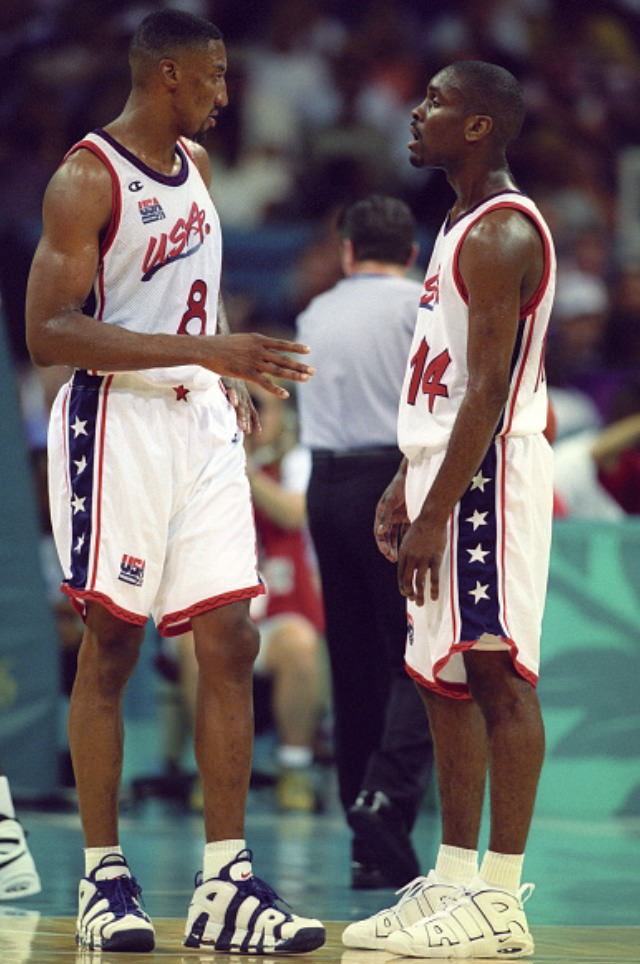 Scottie Pippen — Nike Air More Uptempo
_____
John Stockton — Nike Air Adjust Force
_____
Reggie Miller — Nike Air Much Uptempo
_____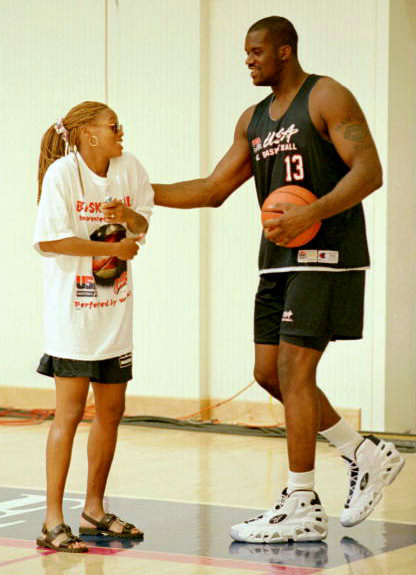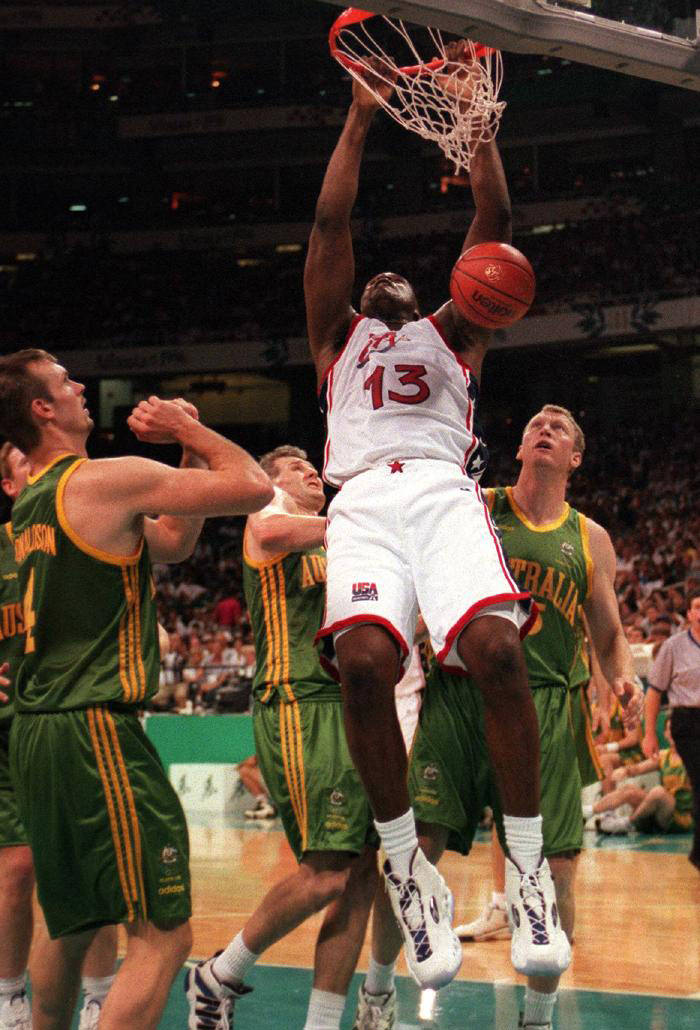 Shaquille O'Neal — Reebok Preacher
_____