(Lead image via Jordan Keyser)
Jae Tips has taken the world by storm in a short span.
For some, the recently released Jae Tips x Saucony Grid Azura 2000 was the first introduction to the Bronx native. But for many, his collaboration was just the latest accolade for The Savior.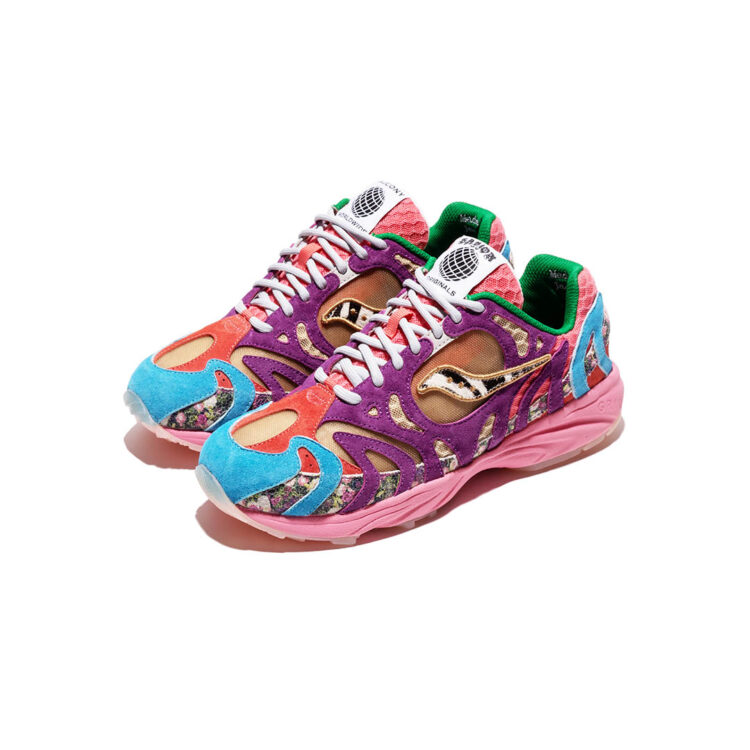 Jae Tips' ascension into sneakers, fashion, and pop culture started at an early age. With young parents in the Bronx, he stayed laced early on.
"They expressed love through materials, so I had a shoe rotation in the first and second grade," he said. "I was pretty young to know when the Jordans were coming out — they would take me to Dr. J's or Jimmy Jazz to get them."
As he grew older, so did his passion for sneakers.
Coming out of college, Jae Tips worked at Foot Locker and earned his stripes within the industry.
"I started to ramp up and understand the business of shoes and that it's more than stacking the shoes to the top of the ceiling," he said. "There's people really making money through resell, consignment shops, buy/sell/trade."
His journey took a new direction as he decided to kick start his rap career and Jae Tips soon grew into The Savior through his bars.
"I left Foot Locker and pursued my rap career by going to the SXSWs, getting on blogs, and doing different things, so I started reselling shoes to make ends meet," Jae Tips recalled.
Through reselling and even collecting some of the rarest and most coveted drops, Jae Tips garnered the attention of different pockets within different industries. From mentions in the peak blog era days to features on Business Insider, his legend grew larger.
In 2019, Jae Tips was one of the many to step into Nike's now-defunct 21 Mercer in New York City — a hub for creatives, hype releases, and unmatched activations. As Jae Tips was heating up, he decided to create a Bespoke Nike Air Force 1 Low and a rollout that would garner the attention of many.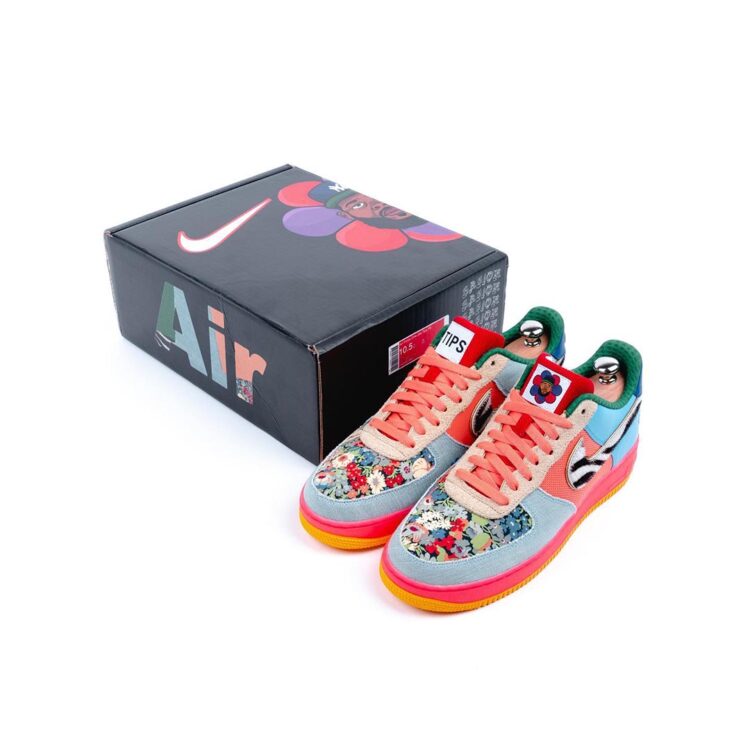 "I wanted to have retail appeal with the Bespoke," he said. "I've been in focus groups so I know brands are tight on budgets and materials and storytelling, so I know I can design something that you can't see somewhere else."
"A store would put these materials on two or three different shoes because they're thinking about the marketability, the consumer, the demographics; they're thinking about so many other things rather than something unbelievable," he added.
Instead of going with something conventional or orthodox, Jae Tips and his Bespoke aimed to be different.
"I wanted people to feel something," he said. "That's when I did it, made some merch, did some giveaways, some raffles, and just showed off my capabilities."
Jae Tips' grassroot Bespoke was fully fledged. With product shots from then-Packer Shoes photographer Jordan Keyser, a custom box, and organic media rollout, Jae Tips raised eyebrows and expectations — without a storefront, PR firm, or anything regarded as an industry standard. 
"The [Air Jae Tips] put me in such a light where for the first time people didn't look at me like I was just a kid reselling sneakers or a kid trying to make it on the blogs for having something rare," he said. "I was trying my hardest to make the Bespoke come out."
After countless meetings at Nike and its World Headquarters in Portland, Oregon, the Jae Tips 1 would remain confined to a Bespoke – but that didn't stop him and his larger dreams of having a sneaker collab.
"They'll offer you a job before they take you seriously," he recalled. "I wanted it more than I felt that I deserved it."
At the time, those at Nike didn't see the vision. Though, the one person at the Swoosh who did believe in Jae Tips would be let go during the brand's mass exodus at the heart of the pandemic. With his old boss working at Saucony, he connected Jae Tips to the brand to spark something new.
"I wasn't Travis Scott, I wasn't Virgil, I wasn't Drake," Jae Tips said.
While the backing of a brand was still null, Jae Tips found creativity elsewhere. Whether working on CADs that UNDFTD dropped as a part of a contest or even working on BAPE's BAPE STA paper kit, Jae Tips kept the dream alive.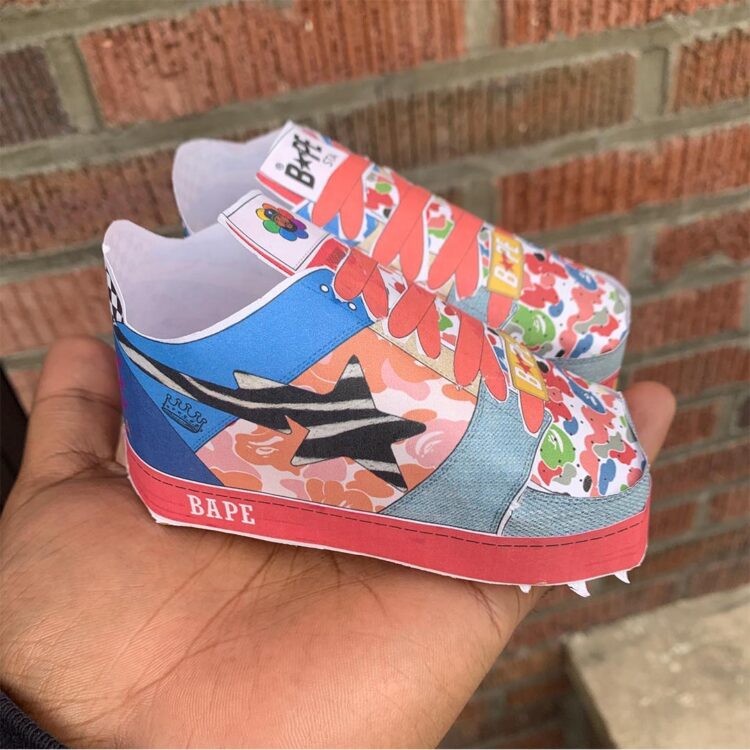 Shortly the relationship between Saucony started to brew and Jae Tips channeled the energy toward his Savior Worldwide brand, primarily with fitted hats and then into apparel and accessories.
Early on, Jae Tips sourced his New Era fitteds by going into the stock rooms of stores and searching through eBay to find something new and create something fresh. 
"Finding those rare colors and doing everything really started to build traction and help form a clothing brand," he said. "Even though I found it in a basement in Queens or I found it on a website from Australia, now it says 'Savior' on it and it's going to say, 'Jae Tips.'"
While hats sold out and popularity grew, Jae Tips found himself somewhat lost with what was next for him and his brand.
"Even while I was doing everything with the hats, it felt like depression," he recalled. "I couldn't go anywhere without someone saying when's your sneaker coming out, when's your sneaker coming out, when's your sneaker coming out.'
Jae Tips went into Hat Club's NoHo location and was spotted from his Bespoke run by Pink Bottom Justin, a revered figure within the hat community for his designs with Hat Club. 
PBJ, who also saw the vision, tossed the idea of Jae Tips creating something. The conversation transformed into the Jae Tips x Hat Club New York Yankees collection with the Subway Series side patch.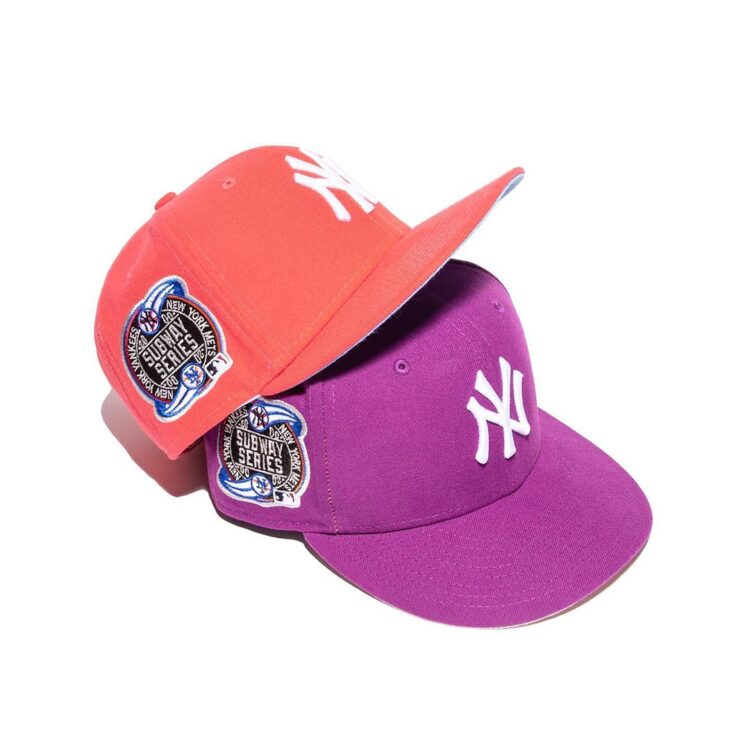 "I used the colors from the Bespoke and the collection landed in the middle of the pandemic when nobody was in-store. No one was outside. But it took the internet by storm," Jae Tips remembered.
The recognition and hype exploded in no time.
"The comments, the DMs, famous people reaching out — it took up so much. It led to another collection that led to doing things at other stores that led to a larger partnership with Hat Club for more drops."
Looking back at the relationship with Hat Club and the trajectory of the collections, Jae Tips found solace in that back then wasn't the time for the Bespoke to be larger than it was. 
"Maybe I wouldn't have been ready for the Bespoke stuff, but now that people know who I am and what I do, I have more background to me," he said. "I gave up on sneaker dreams, but the sneaker dreams are welcoming me back at the moment."
In the early spring of 2021, Jae Tips and Saucony met at the brand's headquarters. 
"I had the materials, colorways from my Bespoke and said I need this full circle moment no matter what because I put everything on the line to make this colorway happen," he recalled.
Not only did the brand support Jae Tips from a creative standpoint, but they also backed him with his desired rollout by having a sample pair at ComplexCon – sticking to his homegrown nature. 
While the Saucony Grid Azura 2000 isn't the most renowned model within the brand's rich archive, it was the obvious choice for Jae Tips, his storytelling desire, and his use of colors & materials.
"When it came to the Azura 2000, it was about thinking how do I express myself in a shoe that I would wear? It's also about how would I express myself with enough panels, hidden pockets, and creative spots on a shoe," he said.
Using his signature purple, pink, and infrared as the base, Jae Tips integrated signature details from his Bespoke and his larger story.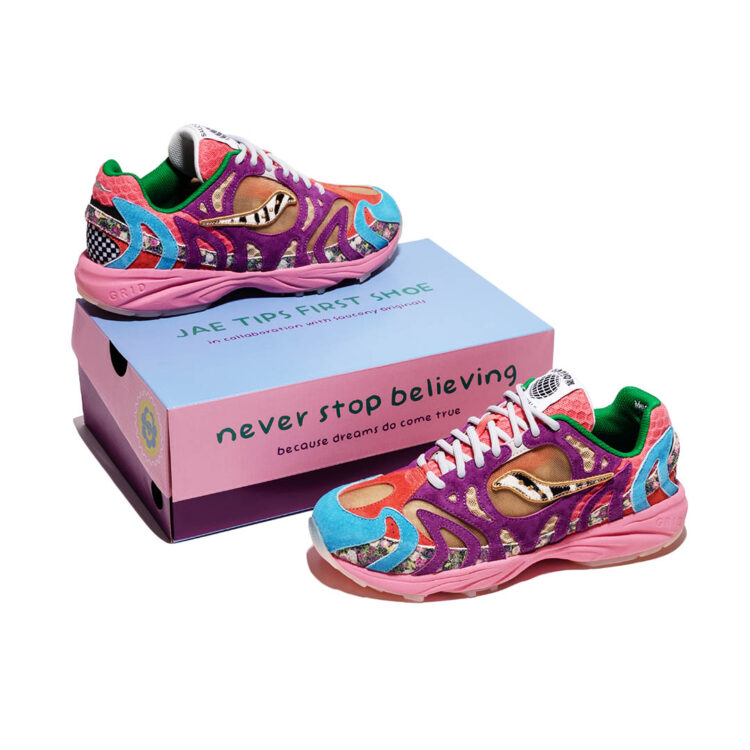 "I wanted to make sure people see it and label it that it's me — just like my hats. I don't ever want to get mixed in the shuffle," Jae Tips stated. "Sometimes you're only as good as your last work, what you're currently doing."
The Jae Tips x Saucony Grid Azura 2000 "Remember Who Fronted" finds the beauty in the struggle of Jae Tips getting to this point.
With the late Nipsey Hussle an important figure for The Savior, a checkerboard detail was a must for his first shoe.
"It always means something to me that in a moment of darkness, not knowing what's next, his music felt like scripture." 
Other details on the shoe include his adopted liberty & floral print combination.
"I always want to remind people of the flower that came from concrete," he said. "I'm the guy that comes from the Bronx — a community that'll tell you you're a customer before you're a boss. They'll tell you you're a sneakerhead before they tell you that you can be somebody in the sneaker industry."
Overall, the vibrant and colorful continuation of the Jae Tips pallet speaks volumes of who he is as a creator but more so as a person. 
"My color exploration comes from always wanting to make something beautiful and bright," he said. "When people find out where you come from and what you go through, the path you took, they think that it's all dark."
"When you meet me, I want you to think it's all bright."
Even with all the brightness he radiates with his creations, Jae Tips knows that doubters and naysayers hide in the shadows.
"I remember when the first article Nice Kicks wrote about designing my own shoe. I remember people saying that I wasn't a designer, that I was just customizing a shoe," he recalled.  "Your mind sometimes tells you that's how people feel about you."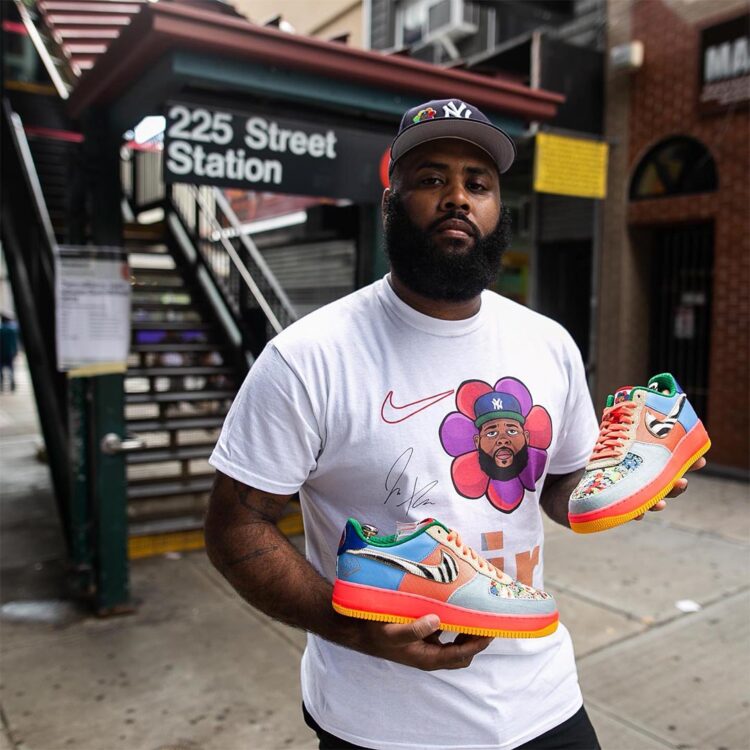 Remember who fronted. Remember who didn't see the vision.
"I don't take it lightly that my Bespoke was on Nice Kicks, and other blogs, and even the SNKRS app."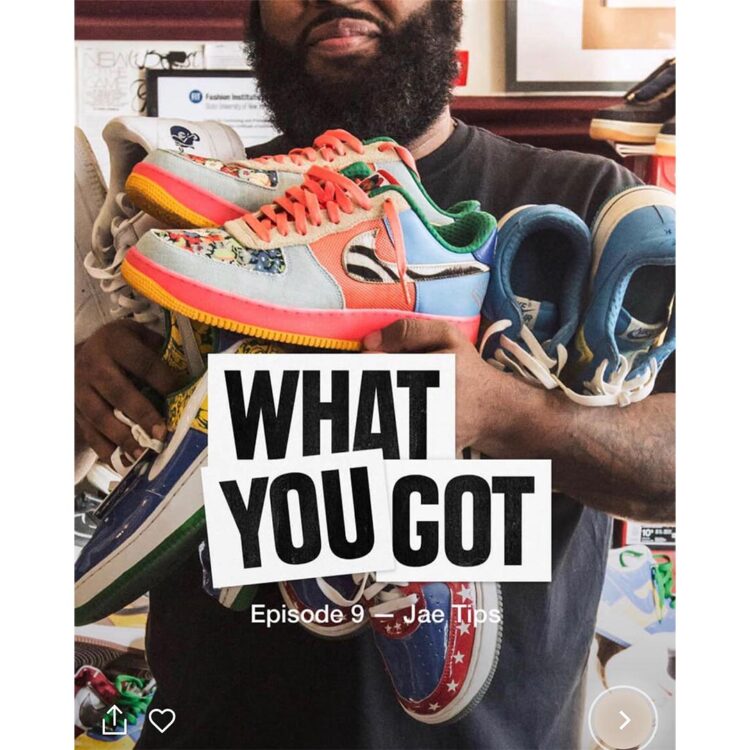 Now, after the worldwide sellout across multiple retailers, his own site, and the Saucony website, Jae Tips knows that this is just the beginning of a dynasty for him and the brand.
"It felt like winning the World Cup; it felt like winning the NBA Finals," he said. "Everybody doesn't get a shoe, doesn't get the opportunity to be able to design through New Era, through a shoe brand."
"This can be the moment [for Saucony] that ASICS had with Ronnie Fieg, the moment Joe Freshgoods had with New Balance," he proclaimed. "Maybe it won't be me. Maybe it's Trinidad James, maybe it's TOMBOGO. It only takes one shoe before everything changes."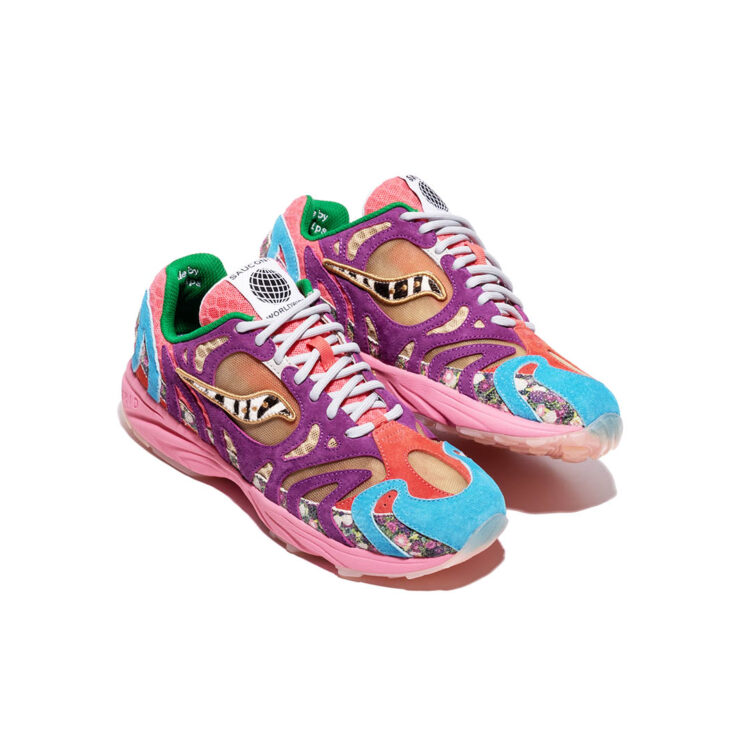 "If it's positioned right and things rollover right, it's going to make Saucony the next big player when it comes to collaboration, influencers, the landscape of footwear change," Jae Tips said. "People aren't going to want to wear the same thing forever. People don't want to look the same forever."
Weeks after his release, the manifestation has materialized and the reality of his first collab has solidified in an era of reps and knockoffs.
"I stayed ten toes down and said that this was something I really want and will fight for no matter how many meetings. I wanted my own shoe."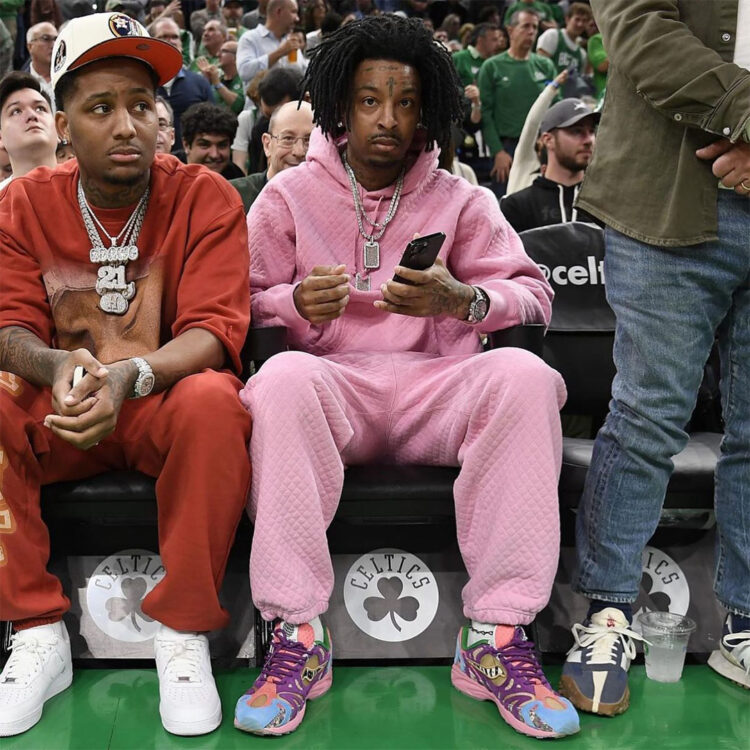 As the page begins to turn for the next chapter of Jae Tips and Saucony, he wants to make sure those that bought the "Remember Who Fronted" Grid Azura 2000 and future projects (beyond the footwear brand) connect to Jae and his story from Bronx concrete to brand collaborator.
"I want to be relatable no matter what," he said. "I'm trying to continue to how people a little of themselves in me. I want them to feel like they're a part of the process. I want them to feel that they're not just supporting but they're a part of this."
For Jae Tips, the Grid Azura 2000 is the latest flower in his ever-growing garden.  With every seed, every petal, it's a reminder of where he started, how he started, and how he's blossomed through it all.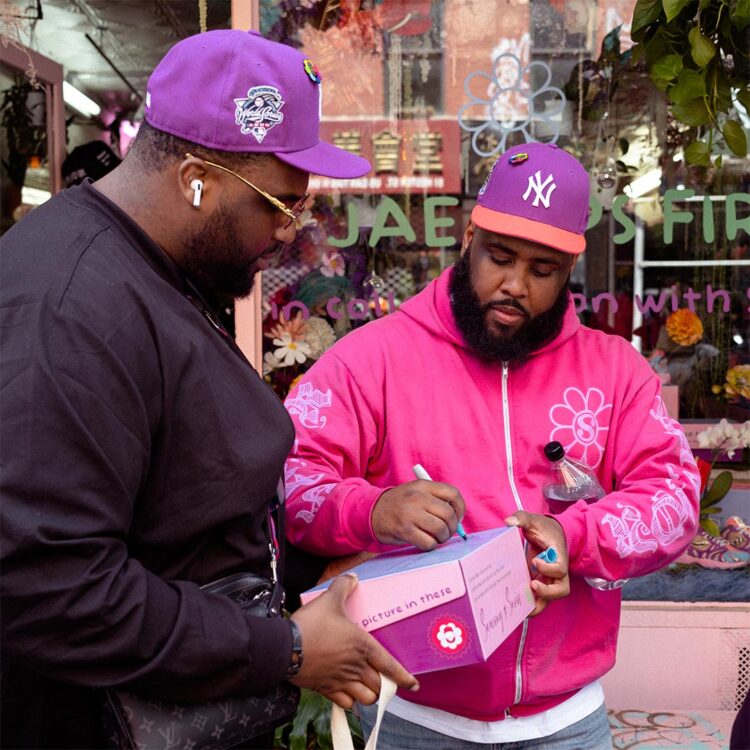 "From taking editorial pictures with the Bespoke outside of the train station to now having a global release with a real player in the shoe game. It's almost like a fairytale if you think about it."
As Jae Tips and his Savior brand continue to grow, his mission remains the same.
"To me, I want to be the unsung hero, the underdog that came up on top," he said. "I want to do all those things because there's more work. New levels, new devils."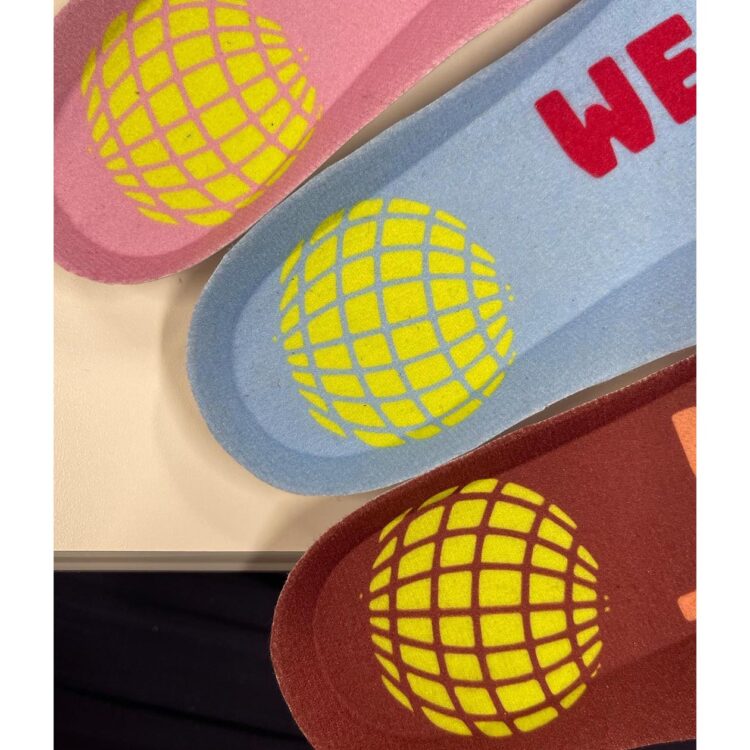 ---
Keep it locked on Nice Kicks on Instragam and the sneaker release dates page to stay on top of the latest news and drops.