There are certain sneakers that are must-haves throughout different cities. Foams in the District of Columbia. Cortezs in Los Angeles. Air Force 1 Lows and New York City.
Yup, a fresh pair of Uptowns in NYC is a guarantee.
Artist Jae Tips expanded on the cultural influence of the Nike Air Force 1 Low on these Bespoke joints. With the release of this twelfth project, The Savior, Jae Tips wanted to showcase the ways in which he ties metaphors into his lyrics and paints a picture through with his words.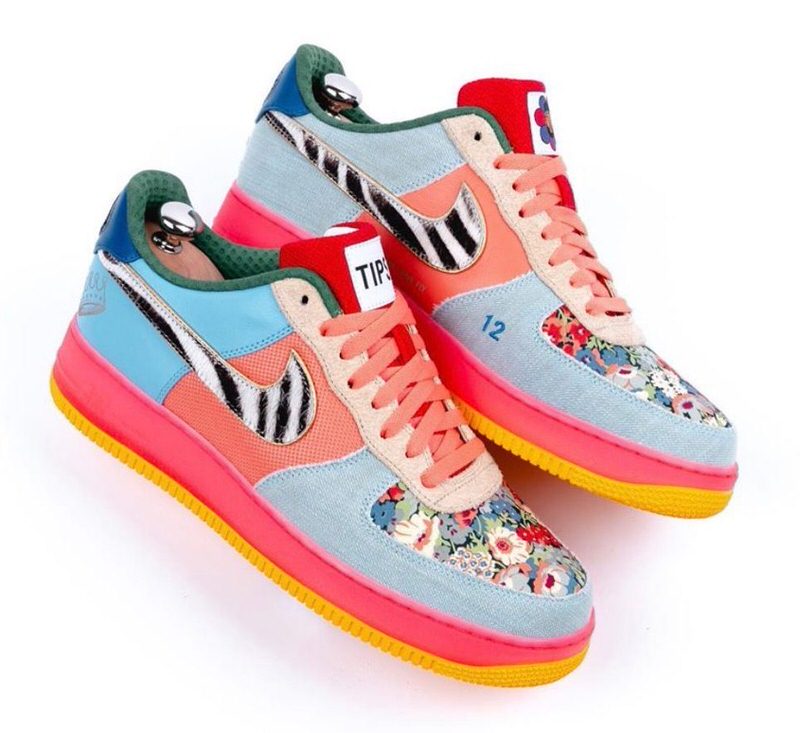 The sneaker comes in a beautifully crafted box. But the details are all in the shoe.
Premium materials. Vibrant color palette. Amazing storytelling.  This custom Air Force 1 has it all.
Take a closer look at the sneakers below and be sure to give the artist a follow over on Instagram.