photography by Michael Endregaard
Smino isn't trying to impress you with his outfit, but he just might. The STL artist opening for SZA on her nationwide tour has a voice and style that could both be described as 'smooth' or 'player' with a wardrobe to match. Arriving in the Windy City in a Grant Hill Pistons throwback, burgundy AF1s and a personalized denim jacket, the du-rag donning guest of honor isn't playing to an audience, he's doing him and charming them just the same.
Speaking with Smino at the Champs Sports Flagship Store opening in the great city of Chicago, see what the Midwestern native by way of The Lou had to say about his personal style, history with the Nike Air Force 1 as appeared to rep the new Nike SF-AF1 Mid.
Nice Kicks: A few months back we did a My 5 with you and you spoke on rocking AF1s 24/7 and wanting to work with Nike. Today you're booked by Nike to speak on Air Force 1 style panel. How's it feel?
Smino: Manifestation. It's fun bro. I mean, think about it? I woke up this morning and I got asked about how I dress. It's about every kid and every person just being fresh. This is the dream come true. Nike's sending me free Air Force 1s? Love.
Nice Kicks: Tell us about your outfit today.
Smino: I got on these maroon Forces, got the G Star 5620 jeans on and got the Mitchell & Ness throwback Grant Hill jersey on — the teal blue one. I also got the custom made tour jacket on from my friend Emily. And lastly, the du-rag shawty, you know what I'm saying? Du-rag Dupri, that's my name. That's my fit, just real cozy today, real chill, not doing too much. I had to wrap my hair up today, it's either a comb in it or a du-rag.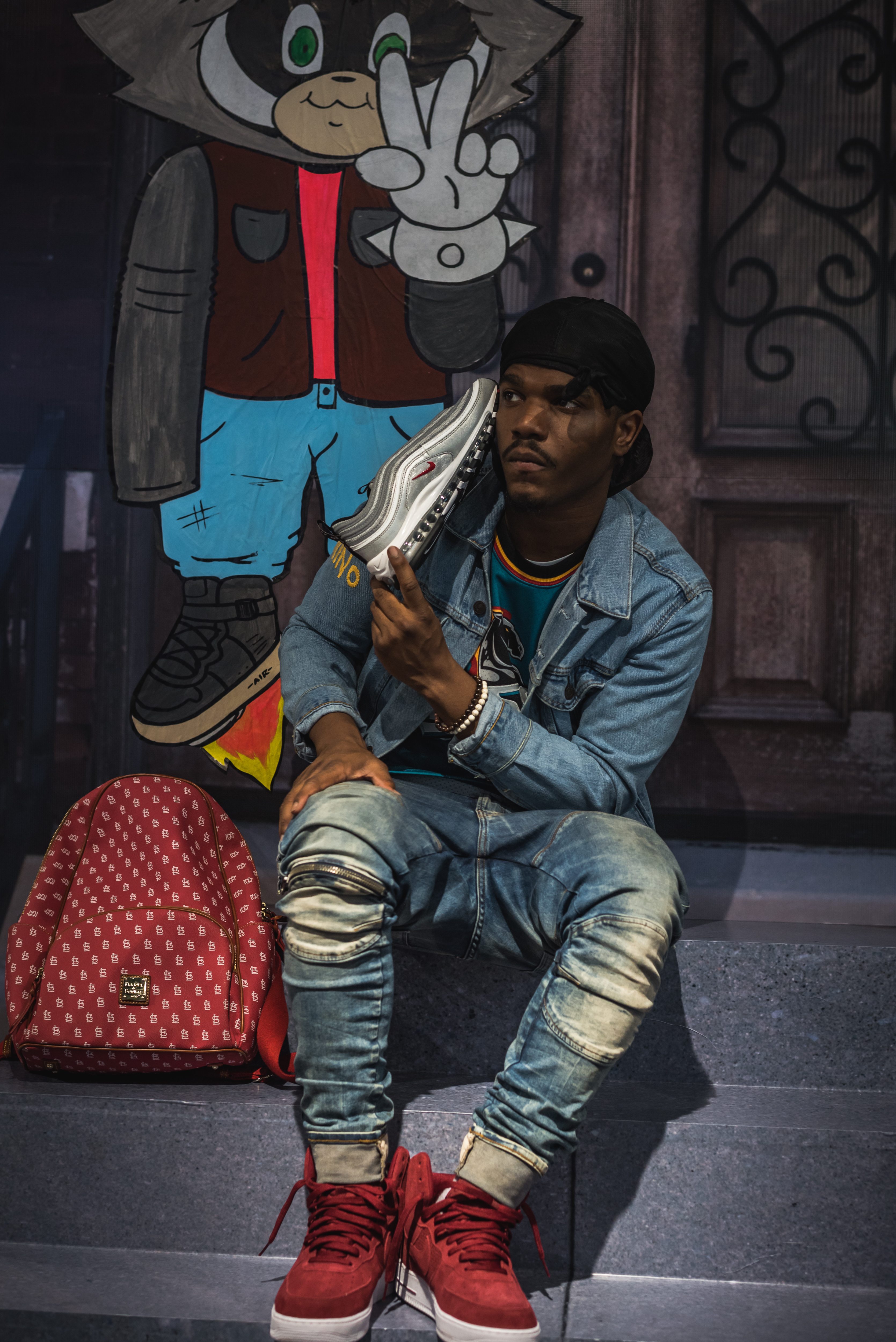 Nice Kicks: Coming up, which rappers did you look up to style wise?
Smino: Kanye was a big one. I also like how Jay Z was on some hood fresh stuff. I liked Pharrell a lot, too. Lil Wayne was fresh, too. Rappers always influenced me.
Nice Kicks: You're about to hit the road with SZA. What are your expectations for the tour?
Smino: I just wanna get better as a performer. That's always my goal. I saw Rihanna say something about the tour! I hope I see her out at the show.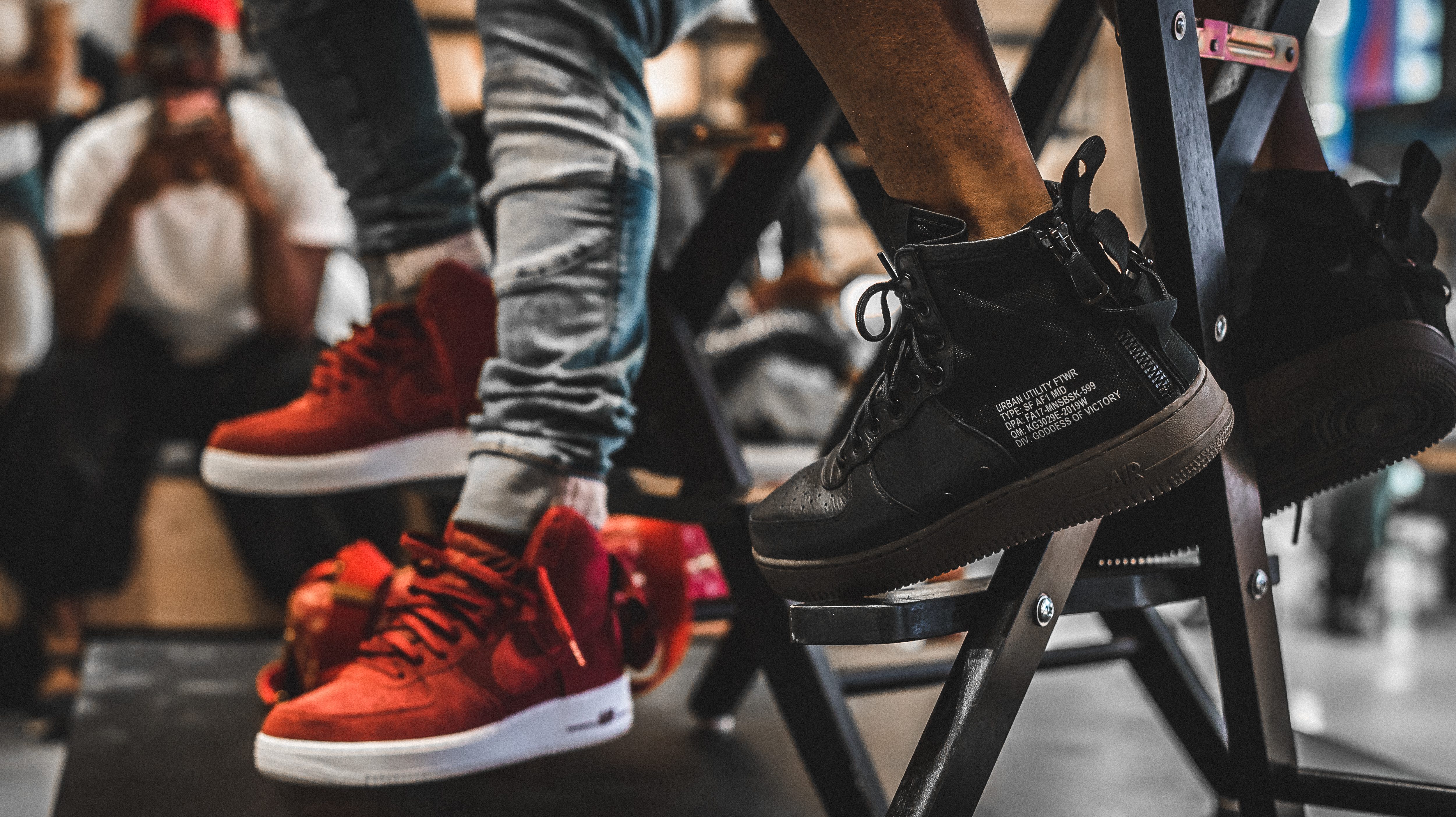 Nice Kicks: Of all the Air Force 1s you keep in rotation, which pair stands out as your favorite?
Smino: Chinese New Year Air Force 1s — that's the rarest pair I got. But the best that I like to wear? I got some mustard yellow suede high tops that are just nasty.
Nice Kicks: When it comes to Air Force 1s, which pair is your holy grail?
Smino: Easter Air Force 1s. I've been wanting them my whole life and I've never got them. I'd rock them with a lot of freshmint green and a pink du-rag.