We got to chat with podiatrist and performance tennis reviewer Dr. Zach Thomas, better known as Foot Doctor Zach on his Youtube channel, his thoughts on the tennis industry, and advancements in performance footwear as a whole.
This interview has been edited and condensed for clarity.
NK: Thank you for taking time out of your busy schedule to talk with us. Can you tell us about your background and how your Youtube channel came to be?
FDZ: I grew up playing football and after a neck injury in high school, I wasn't allowed to pursue football anymore and picked up tennis and fell in love with the game. I grew up watching Andy Roddick and over course tried to model my game after his. I went to go play tennis at Slippery Rock University and pursued med school after.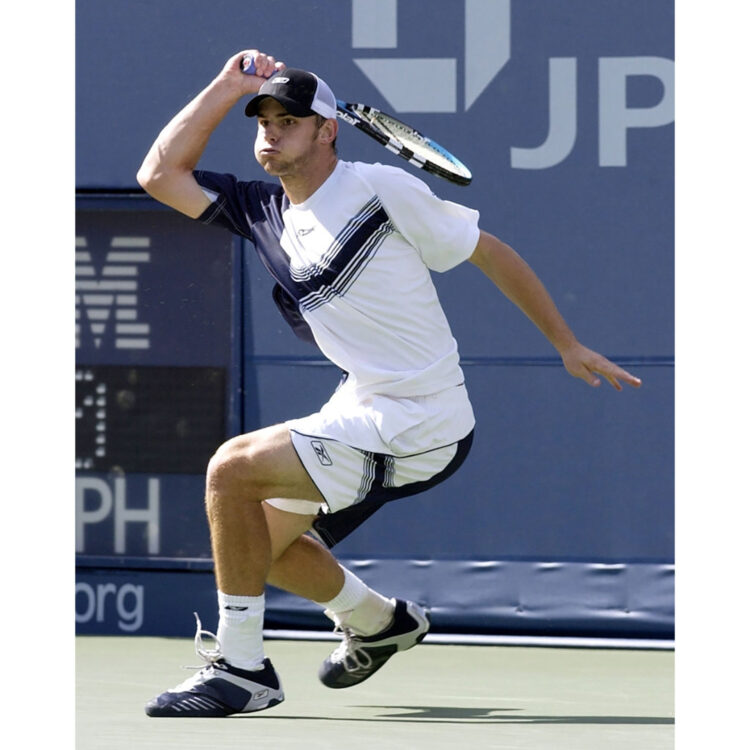 The Youtube channel came together during COVID-19 lockdown, seeing how there wasn't a performance tennis reviewer. I thought being a podiatrist I was going to be working with a lot of athletes but I typically deal with a lot of the elderly so it was a way for me to use tennis as an outlet.
NK: I'm just a casual fan at best. From your perspective, as someone who's deep in the game, if you were handed the keys to market tennis for a Nike or adidas, how would you go about it?
FDZ: The problem with the game right now is that it's not getting younger. Guys like Federer, Serena, and Nadal are in the twilight of their careers unfortunately and the tennis brands aren't pumping money into the game. Tennis, like golf, is an "old" sport and their viewership is on the older side as well. The game needs to get younger from a professional level and I think with new faces and energy, tennis can be marketed towards a younger generation.
NK: Speaking of Roger, what are your thoughts on his collection with on?
FDZ: The On Roger Pro is great, but was designed for Roger Federer and he helped in the design process of the sneaker so it's tuned to his liking. Federer is known for his footwork and if you have sloppy footwork, this shoe isn't going to be for you since the shoe is built to be on the balls of your feet. Also, durability-wise, regular tennis players don't have to means to be switching out tennis shoes every week like Roger and the Roger Pro isn't built for that. It is a great shoe though, and a collector's item for guys like me. Also cool to see Federer being Swiss, team up with a small Swiss brand like On and leave a behemoth like Nike.
NK: Are there any specific advancements in performance footwear say in the past 5 years that are truly game-changers?
FDZ: In the past 5 years I'd say that the Nike Air Zoom GP Turbo is the best tennis sneaker period. What Nike is doing with the Air Strobel and Zoom Strobel stuff is pretty cool and very comfortable which makes putting things like carbon fiber and Pebax plates for rigidity much more comfortable. Carbon fiber plates have been around, but brands like adidas and Nike have made them more comfortable with advancements in cushioning like the ZoomX foam.
Also, BOA lacing. Typically we see this lacing system on snowboarding boots but adidas came out with the adidas Stycon BOA which uses cloth with the BOA lacing system to make it really supportive and lock down your foot. Traditional lacing can lead to dead areas and have it fit tighter in one area with it loose in another, with BOA lacing, it makes it all uniform. But they discontinued the shoe and haven't use BOA lacing since.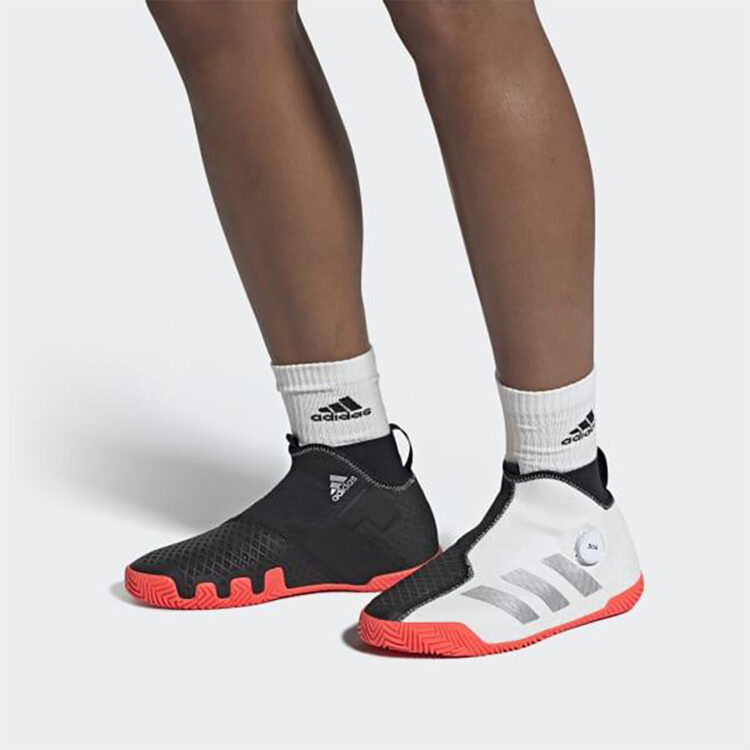 NK: Lastly before we go, what's your favorite tennis shoe?
FDZ: I got to go with the Reebok Figjam. I had like 10 pairs back in the day and am on the lookout for pairs. People like myself who grew up idolizing Andy Roddick recognize them in the background of my videos and it's the one that started it all for me.
You can follow Foot Doctor Zach at @footdoctorzach and at his Youtube Channel