This past Friday, for the first time in 18 years, A Tribe Called Quest released an album. The fitting Veteran's Day release of We Got it from Here… Thank You 4 Your Service, sent hip-hop heads into a frenzy. And not just because Q-Tip, Jarobi White, Ali Shaded Muhammad and the posthumous works of Phife were back in action, but because they brought along fellow Native Tongue affiliates Busta Rhymes and Tip's cousin, Consequence.
The Cons earlier this week stepped out on his own to preview an upcoming A Tribe Called Quest x FILA collaboration. Utilizing the FX-100 silhouette, the blacked out model highlights red and green accents – all shades Tribe used to showcase their afrocentricity through the beloved mascot that covered almost all their album covers and adding artwork.
Consequence didn't reveal when the collaborative shoe would release, but we're guessing it will be soon given the timing of the album and their subsequent SNL performance this past weekend. Stay tuned for more.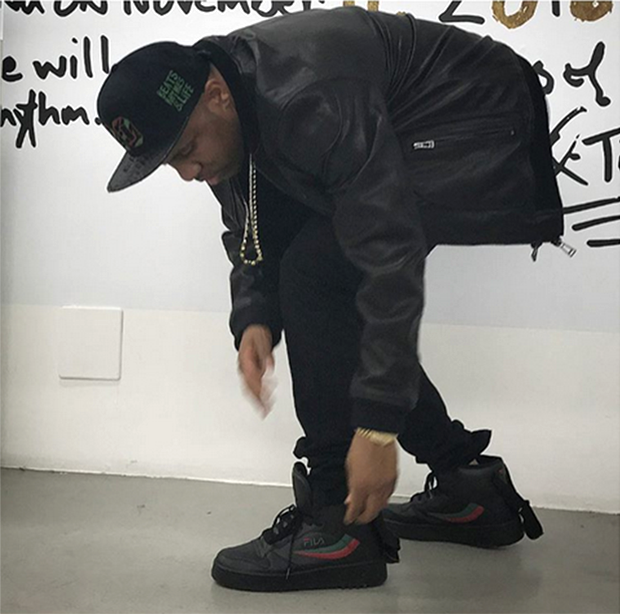 Source: ConsTV