It was October of 1995 when Nike and Sheryl Swoopes made history as they teamed up to release the first ever women's signature basketball shoe – the Nike Air Swoopes. A monumental moment no doubt, but the crazy thing is, it wasn't until the year after in 1996 that the WNBA was founded, with Swoopes making her debut in the WNBA's inaugural season in 1997 – a year after the league's founding.
Swoopes being the first woman in sports history to get her own signature shoe changed the game and created opportunities for women for years to come. The Nike Air Swoopes predating the WNBA as a whole goes to show that Sheryl and the Air Swoopes laid the foundation for women's basketball and its signature athletes. A sentiment that still holds true after more than a quarter century.
This boundary-breaking achievement immediately inspired a wave of other signature sneakers like the Reebok Lobo from Rebecca Lobo, the Nike Total Air 9 from Lisa Leslie, the Nike Zoom S5 from Dawn Staley, the Nike Air C14 from Cynthia Cooper, the Fila Nikki Delta from Nikki McCray, and the Nike Shox BB4 Mique from Chamique Holdsclaw.
After 2002, the women's signature shoe scene slowed down, but Diana Taurasi brought new excitement with her explosive gameplay and her Nike Air Taurasi in 2005. Then in 2010, Candace Parker dropped her very own adidas Ace Commander. There was so much promising momentum from women's signature basketball shoes and then – nothing.
A decade went by and no new signature shoes were made. It wasn't until 2022 when Breanna Stewart introduced her PUMA Stewie 1 that new life was breathed into the scene. Almost instantly, new signature models started popping up, with two by way of Nike, Elena Delle Donne's Nike Air Deldon and most recently Sabrina Ionescu's Nike Sabrina 1.
Also, for the first time ever, there's a new player in the game as Moolah Kicks launched in 2020 as the first and only performance basketball brand built for (and by) female ballers. While Moolah has yet to work with an athlete to create a signature model, it seems that the upcoming brand is well on its way as they recently unveiled their first-ever player-exclusive sneaker, the Moolah Kicks Neovolt Pro "Courtney Williams" PE.
While this is undoubtedly an impressive lineup of play-makers and game-changers, this list comes up short. In the 2022-2023 NBA season alone, there were 30 different athletes with their own signature basketball shoe.
In the entirety of WNBA history, there have only been 13 athletes with their own signature model. Meanwhile, the NBA hosts nearly 3-times the number of athlete's with a signature shoe deal in a single season. The disparity is alarming and the gap needs to close.
With generational phenoms like Kelsey Plum, style icons like Skylar Diggins-Smith, and leaders like Nneka Ogwumike, there is so much opportunity for sportswear brands to shine their light on some of the WNBA brightest stars, and even create another sneaker empire á la Air Jordan.
From Swoopes to Sabrina and all the legends in-between, Nice Kicks takes a look back at the evolution of Women's signature basketball shoes.
---
SHERYL SWOOPES
The Nike Air Swoopes hit retail in October 1995, six months before the WNBA was founded in April 1996. Sheryl Swoopes debuted the sneaker during the Team USA tour in conjunction with the 1996 Olympic Games in Atlanta before becoming one of the first three players to sign with the WNBA. The design team for the Nike Air Swoopes was led by female footwear designer Marni Gerber, who worked closely with Swoopes to bring the sneaker to life. From 1995-2002, Nike released seven different Swoopes silhouettes making Swoopes the WNBA with the most signature models. Swoopes made history yet again in 2018 as Nike brought back the Air Swoopes II, making her the first woman to have a signature shoe retroed.
SHERYL SWOOPES
Sheryl Swoopes wasted no time stepping into the sneaker game as she released the Nike Air Swoopes II just a year after her Nike signature shoe debut. This sneaker was an instant hit and it's easy to see why. The silhouette features an innovative lace design that loops along the sides and is complemented with a statement lace cover, making it perfect for off-court street style. The sneaker retroed 22 years after its debut in 2018, proving its timeless appeal.
JEN RIZZOTTI
Nike Air Zoom LLS (1996)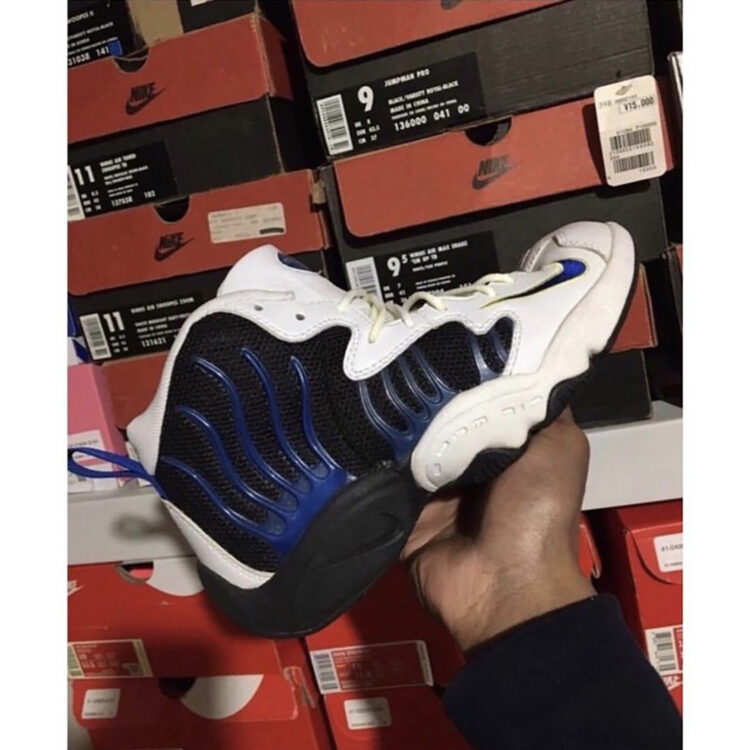 Before the WNBA, there was the American Basketball League which debuted in 1996 just a year prior to the inaugural WNBA season. Although the league was short-lived and only lasted two full seasons, it was technically the first independent women's professional basketball league in the United States. UConn alum Jen Rizzotti started her professional career with the ABL where she played for the New England Blizzard. Nike gave Rizzotti her own shoe deemed the Nike Air Zoom LLS, making her one of the few players on the ABL hardwood rocking the Swoosh, being that the league was sponsored by Reebok. Her Nike Air Zoom LLS blended elements from the Nike Zoom Flight Glove and the Nike TBug Flight, creating a sneaker that was both performance-ready and eye-catching.
REBECCA LOBO
Reebok Lobo (1997)
In 1995, after skipping her college graduation to try out for Team USA, Rebecca Lobo signed a deal with Reebok. Not only did Lobo end up making the roster for Team USA, but she helped the team to win gold and managed to secure herself a shoe deal with Reebok. Along with Sheryl Swoopes, Rebecca Lobo was one of the first three athletes to sign with the WNBA, which she then debuted with her signature Rebook Lobo at her inaugural game with the New York Liberty in 1997.
SHERYL SWOOPES
Nike Air Swoopes Zoom III (1997)
In 1997, Sheryl Swoopes kept the momentum going as she released the Nike Air Swoopes Zoom III. While releasing her third consecutive signature shoe, Swoopes was also working on another reign as 1997 was the year that the Houston Comets clinched their first of four consecutive WNBA championships. Swoopes' tenacity comes through on this sneaker as the Nike Air Swoopes Zoom sports an edgy claw-like design from the midsole to the upper.
LISA LESLIE
Nike Total Air 9 (1998)
Nike picked up Lisa Leslie as its second signature athlete from the WNBA. The Inglewood native and USC alum won gold with Team USA in 1996 before signing with the Los Angeles Sparks. Leslie went on to become a 3x WNBA MVP and was the first woman to dunk in a WNBA game, but Leslie was also praised for her modeling career with Wilhelmina. Her love of high-fashion influenced her signature Nike Total Air 9, which featured a quilted upper inspired by Chanel bags.
SHERYL SWOOPES
Nike Air Swoopes IV (1998)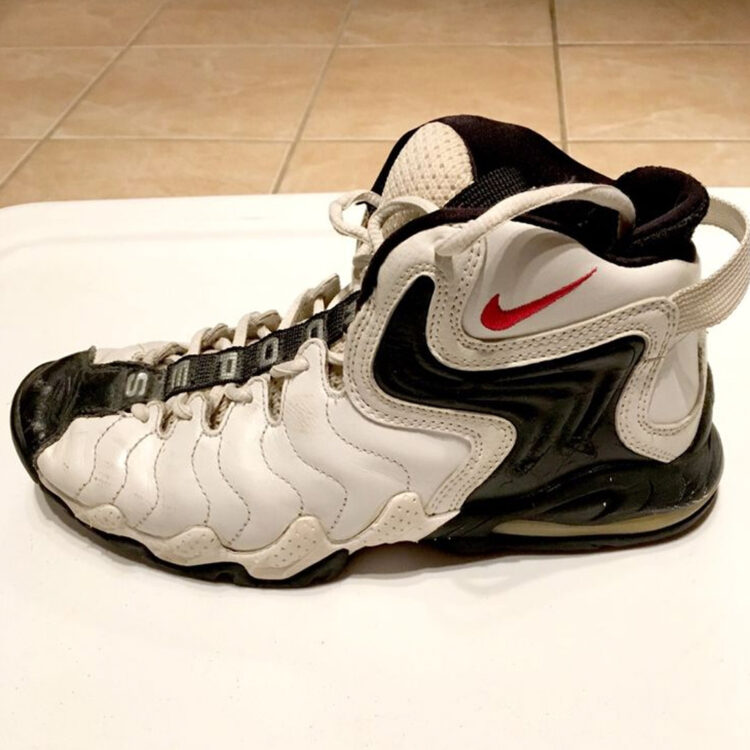 Another sneaker, another championship — Sheryl Swoopes couldn't be stopped. The 1998 Nike Air Swoopes IV released the same year that the Houston Comets won their second consecutive WNBA championship. The waved-leather upper is finished with an extended pull tab that reads "SWOOPES" down the middle. While this sneaker wasn't as memorable as other Swoopes models, the outsole and heel Zoom unit would become a foundational element for future silhouettes.
CYNTHIA COOPER
Nike Air Max Shake 'Em Up (1998)
The Nike Air Max Shake 'Em Up wasn't technically a Cynthia Cooper signature shoe, but the WNBA star was the face of the sneaker's campaign and had affinity for the silhouette. "In my mind, the Air Shake 'Em Up was my first signature shoe," said Cooper in an interview with Andscape. "I know it wasn't technically … but, man, I loved that shoe." The high-top silhouette was designed by Eric Avar, whose portfolio includes other beloved models like the Nike Air Max Penny, the Nike Air Foamposite One, and the Nike Zoom Kobe 4 to name a few. This Air Max Shake 'Em Up had a waved exterior throughout its panels and even down to the midsole. The upper boasted crater-like perforations and a Nike Swoosh on the toe.
CYNTHIA COOPER
Nike Air C14 (1999)
On August 1, 1999, Cynthia Cooper released her official signature shoe, the Nike Air C14. This was a turbulent time in Cooper's life as she had just lost her mother to breast cancer and soon lost her best friend to brain and lung cancer only two weeks after the shoe released. In the midst of all this, Cooper managed to stay strong and perform at the top of her game with the dynasty era Houston Comets that tallied up four straight championships.
NIKKI McCRAY
Fila Nikki Delta (1999)
After her contract with Converse expired in 1998, Nikki McCray inked a new $1 million deal with Fila to release the Fila Nikki Delta. At the time, McCray had just signed with the newly founded Washington Mystics and was the first player to do so, straight after being named MVP for the '96-'97 ABL season. Inspired by her time on Team USA, the Fila Nikki Delta debuted in a red and white colorway with her name displayed on the insole and heel tab. The sneaker also included flame details to represent her speed and a small "15" on the outsole as an ode to her jersey number.
SHERYL SWOOPES
Nike Air-Tuned Swoopes V (1999)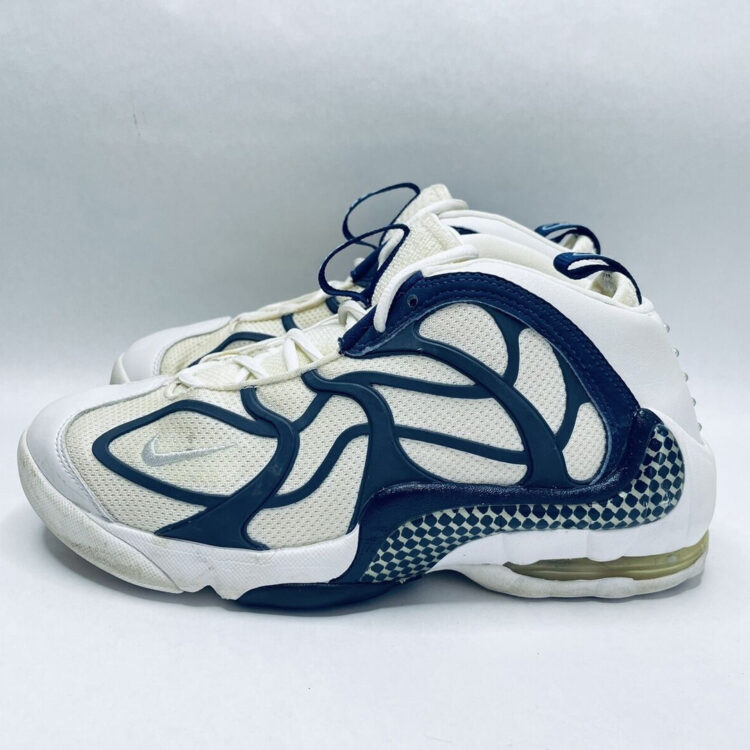 Beside its eye-catching upper, the Nike Air-Tuned Swoopes V is best known for being the sneaker that Sheryl Swoopes wore while hitting the WNBA's first-ever triple-double. The shoe was built with a mesh base paired with leather overlays and fluid webbing. The enhanced design was engineered for female athletes and featured a new traction pattern that supported indoor and outdoor courts, as well as a cushioning system equipped with Nike Air and Tuned Air.
DAWN STALEY
In 1999, Dawn Staley stepped onto the WNBA court for the first time ever, and did so wearing her very own signature shoe, the Nike Zoom S5. This sneaker was highly favored amongst sneakerheads for its sleek design and Nike Alpha Project co-sign, which was marked by the five dots on the medial forefoot. The sneaker was equipped with peak performance specs including an integrated support strap system, molded carbon fiber midfoot stability shanks, and Zoom Air cushioning throughout the midsole. The Nike Zoom S5, inspired by Staley's last initial and her jersey number, was so popular that a second silhouette was made, the Nike Zoom S5 II.
SHERYL SWOOPES
Nike Air Swoopes VI (2000)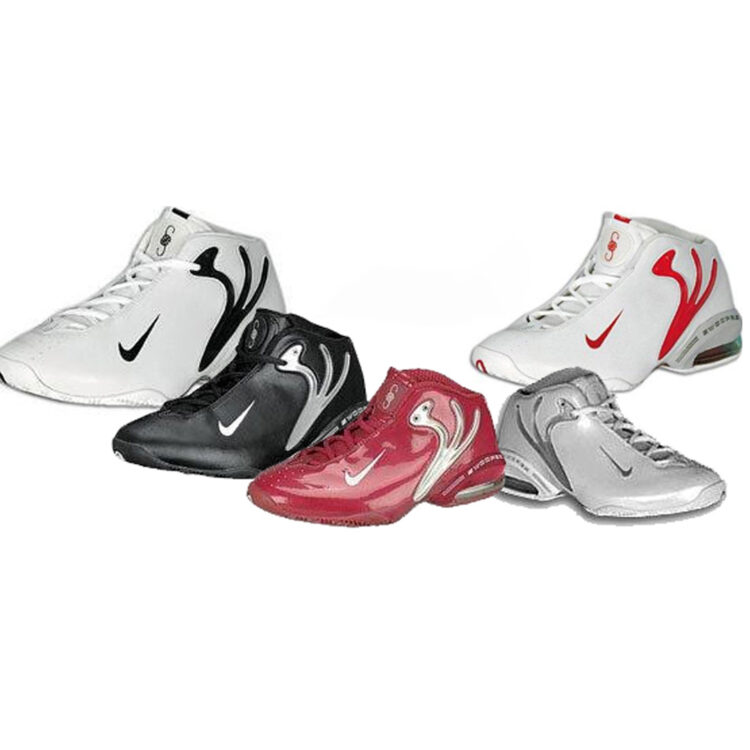 The Nike Air Swoopes VI was definitely for the Sheryl Swoopes stunnas as the silhouette boasted a sleek and shiny patent leather upper. This model slimmed down compared to past Swoopes silhouettes, but still kept statement details like the slanted Swoosh and waved overlay around the ankle. Needless to say, this sneaker was effortlessly stylish and paired well with Swoopes' gold medal that she won with Team USA at the 2000 Olympics Games in Sydney.
CHAMIQUE HOLDSCLAW
Nike Shox BB4 Mique (2001)
Chamique Holdsclaw made history when she signed a deal with Nike, which was the largest women's contract in Nike history at the time, as a result of a bidding war between Nike and adidas. In 1999, Holdsclaw was the first overall draft pick by the Washington Mystics and spent her first season playing in a pair of Nike Air Flightposite PEs. Then in 2001, Nike and Holdsclaw released the Nike Shox BB4 Mique for $150, making it the most expensive women's signature basketball shoe. The model was part of the Nike Alpha Project and incorporated new Shox technology. Being that the shoe was released at the start of the new millennium, the sneaker included futuristic themes inspired by rockets, moon craters, and tech.
SHERYL SWOOPES
Nike Air Swoopes Premier VII (2001)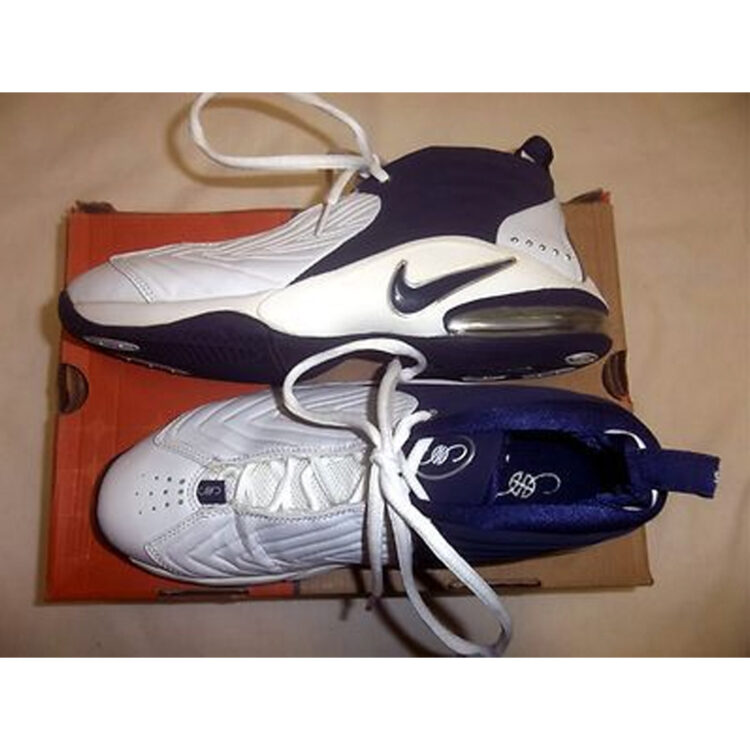 The Nike Air Swoopes Premier VII was the last signature model to come from the Sheryl Swoopes reign. As a final send off, this sneaker was apart of the prestigious Nike Alpha Project and was built with Nike Air technology featuring a Max Air heel unit. The upper had a chevron-like pattern embossed into the leather and was complete with a Swoopes basketball script logo on the tongue, insole, and dubrae. Even with how far women's basketball has come, Swoopes still holds the longest-running signature shoe series in WNBA history.
CHAMIQUE HOLDSCLAW
Nike Shox Mique (2002)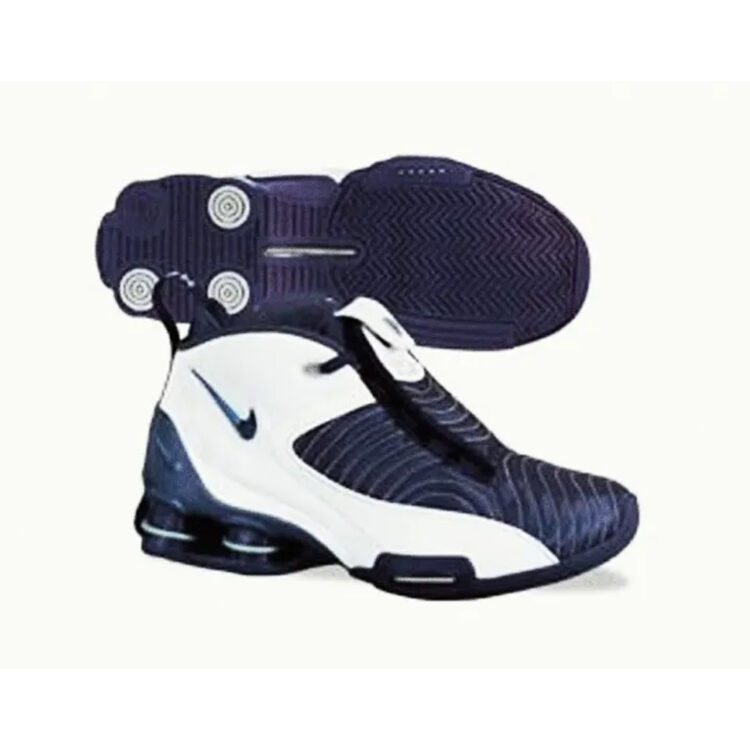 For the second generation of her signature sneaker, Chamique Holdsclaw opted for a sleeker approach with the Nike Shox Mique. The upper had a quilt-like exterior with leather panels and Shox technology on the heel. This sneaker came after Holdsclaw secured the WNBA scoring title in 2002, leading Nike to strike up a $1 million deal with Mique to release her final signature shoe.
DIANA TAURASI
Nike Air Taurasi (2005)
Halfway through the early aughts, Nike scooped up UConn alum Diana Taurasi after she was the first draft pick overall in 2004. Following her reign as WNBA Rookie of the Year, the Phoenix Mercury baller stepped onto the hardwood in 2005 for her second season in her signature Nike Air Taurasi. The sneaker was priced at $95 and debuted in UConn colors with a white leather upper, navy mudguard, and red Swoosh. The upper was paired with an Air Max unit in the heel and featured a "DT3" logo on the collar, as well as "Taurasi" on the toe.
DIANA TAURASI
Nike Shox DT (2006)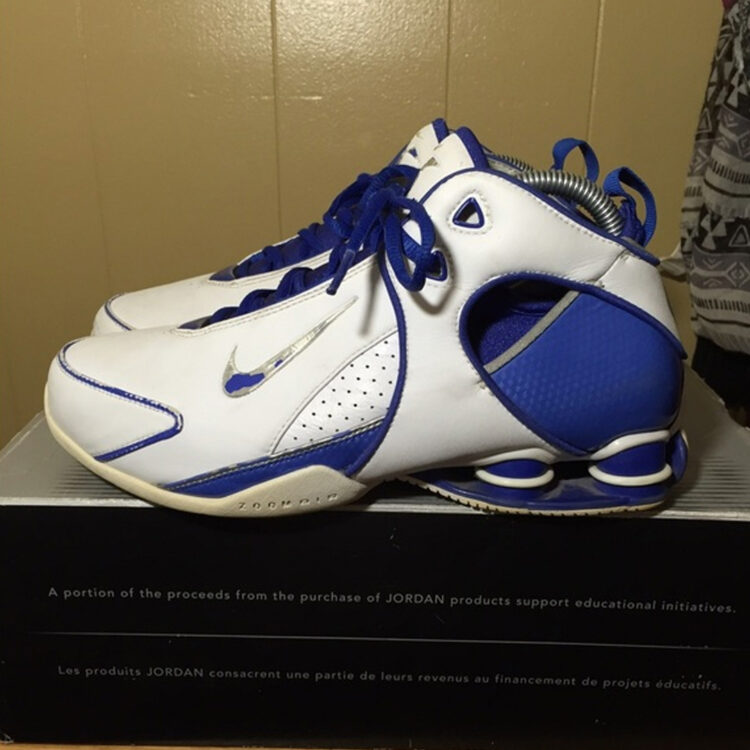 The following year in 2006, Diana Taurasi released the Nike Shox DT. This model incorporated Shox technology, which was first used on the Holdsclaw silhouettes, and also featured a diagonal Swoosh similar to that of the Nike Air Swoopes VI. Compared to the previous model, the Nike Shox DT had minimal signature branding, but still included "Taurasi" along the insole. The Nike Shox DT was priced at $100 and came in a variety of team colors.
CANDACE PARKER
adidas Ace Commander (2010)
2008 was an insane year for Candace Parker as the Tennessee Lady Vols athlete secured another NCAA Championship, signed with the Los Angeles Sparks as the #1 overall WNBA draft pick, became the second player ever to dunk in a WNBA game, won gold with Team USA, was named WNBA Rookie of the Year, WNBA MVP, and after all that – signed a deal with adidas. Not only was this a big moment for Parker, but it was a historic moment for adidas as the adidas Ace Commander was the Three-Stripes first ever women's signature basketball shoe. The sneaker debuted in a Sparks-inspired purple and gold colorway with EVA foam, adiPRENE+ cushioning, and a herringbone traction outsole.
CANDACE PARKER
adidas Ace Versatility (2011)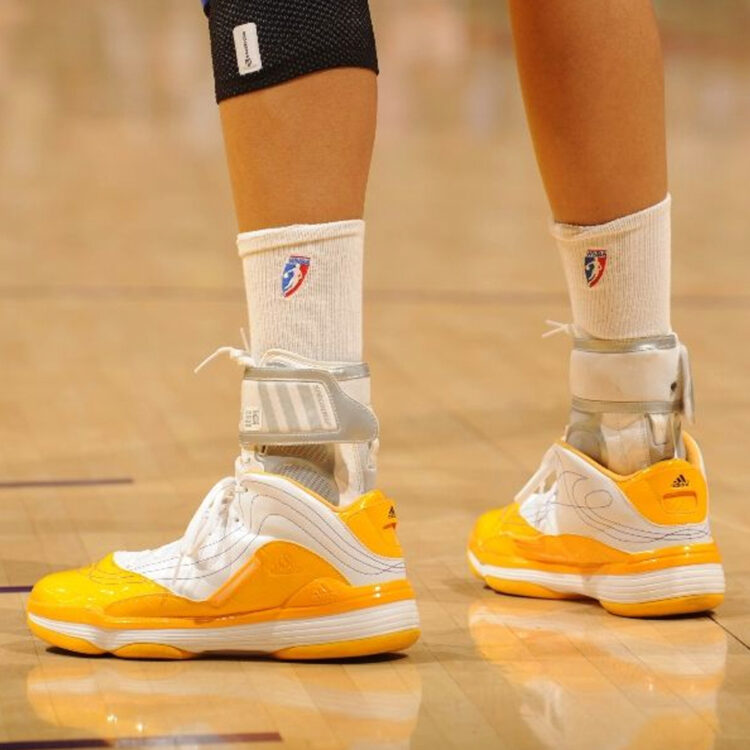 A year later, adidas and Candace Parker made adjustments and introduced the adidas Ace Versatility. This model refreshed the leather upper with sleek "Ace" stitching, a removable midfoot lace strap, and CLIMACOOL technology. The "Ace" legacy lives on through an ongoing line between Parker and adidas. In 2021, Parker dropped an adidas Exhibit A "Ace" Collection, which then inspired the 2022 adidas Exhibit B "Ace" Collection.
BREANNA STEWART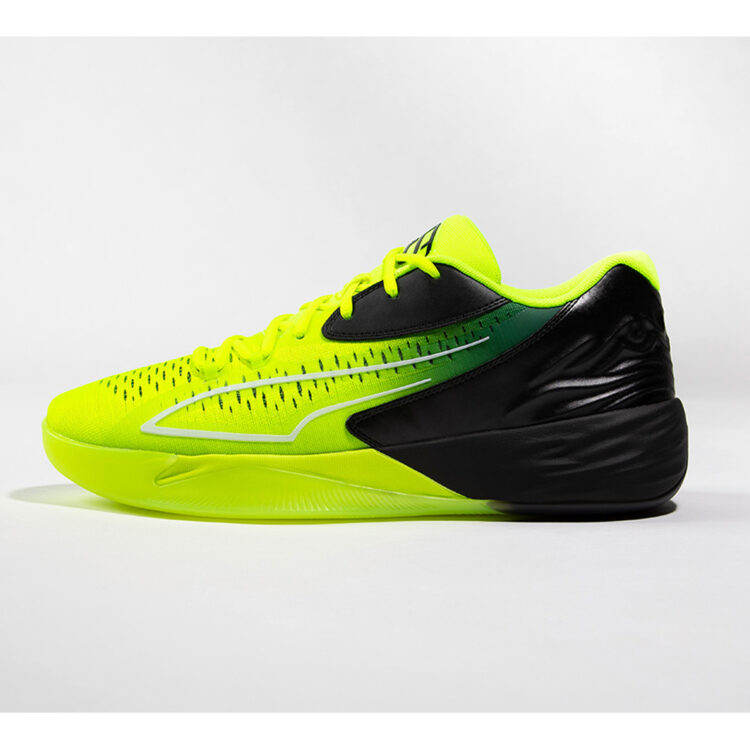 Breanna Stewart brought women's signature basketball shoes out of a decade-long drought with the release of her PUMA Stewie 1. This was a first for both PUMA and Stewie as they launched the signature shoe together. The low-top silhouette features NITRO Foam technology and a molded heel counter marked with scars to represent Stewie's two Achilles surgeries.
ELENA DELLE DONNE
Washington Mystics Forward Elena Delle Donne pushed the limits of the signature shoe game with her Nike Air Deldon. This innovative performance sneaker incorporates Nike's FlyEase technology, which allows ease-of-entry for those with disabilities. The Nike Air Deldon is a mid-top silhouette with a velcro strap attachment for accessibility, Air Strobel setup, and Delle Donne's "EDD" initials on the lateral toecap tag.The decision to include the FlyEase technology was made by Delle Donne as her older sister Lizzie was born deaf and blind with autism and cerebral palsy, making footwear a challenge for her. Delle Donne was also the first Nike athlete to hit the hardwood in FlyEase technology as she played in the 2015 WNBA All-Star Game wearing a pair of the Nike LeBron Zoom Soldier FlyEase.
SABRINA IONESCU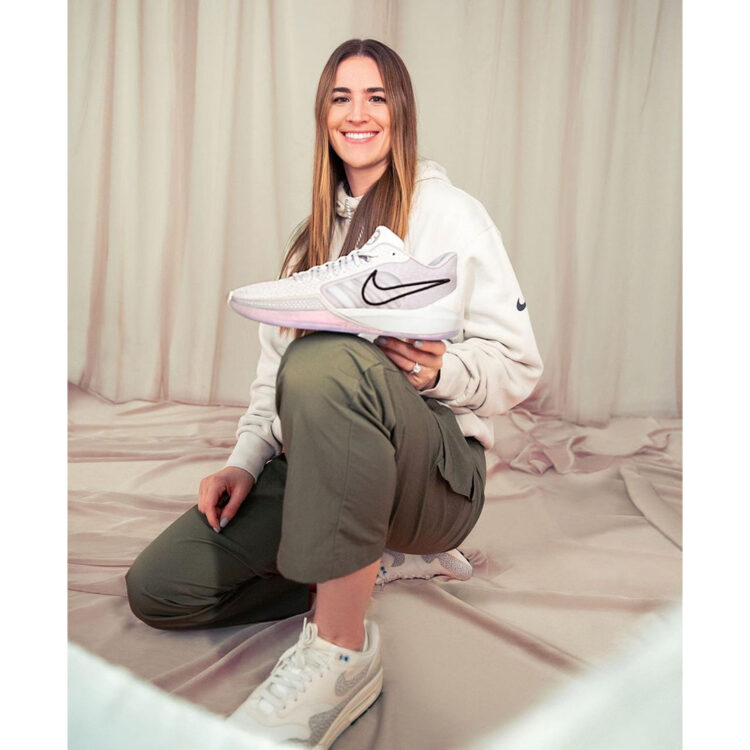 For Sabrina Ionescu, it only made sense to go with Nike. While PUMA and Under Armour were eager to have her, she knew that her heart was with Swoosh being both an Oregon Ducks alum and Kobe Bryant mentee. The Nike Sabrina 1 is a low-top performance shoe with a full-length React foam midsole and a top-loaded Zoom Air unit in the forefoot for a more explosive edge. The sneaker is set to release on August 3, 2023, in the "Ionic" colorway, setting the tone for what's to come from the partnership. Ionescu included design details that celebrate her Romanian heritage with a premium embroidery inspired by traditional Romanian art and architecture. To finish, the sneaker features Ionescu's signature logo on the tongue with a bold "S" that silhouettes an "I" that can be seen from upside down or right-side up. Ionescu is the eighth woman to receive a signature Nike Basketball shoe in Swoosh history.
BREANNA STEWART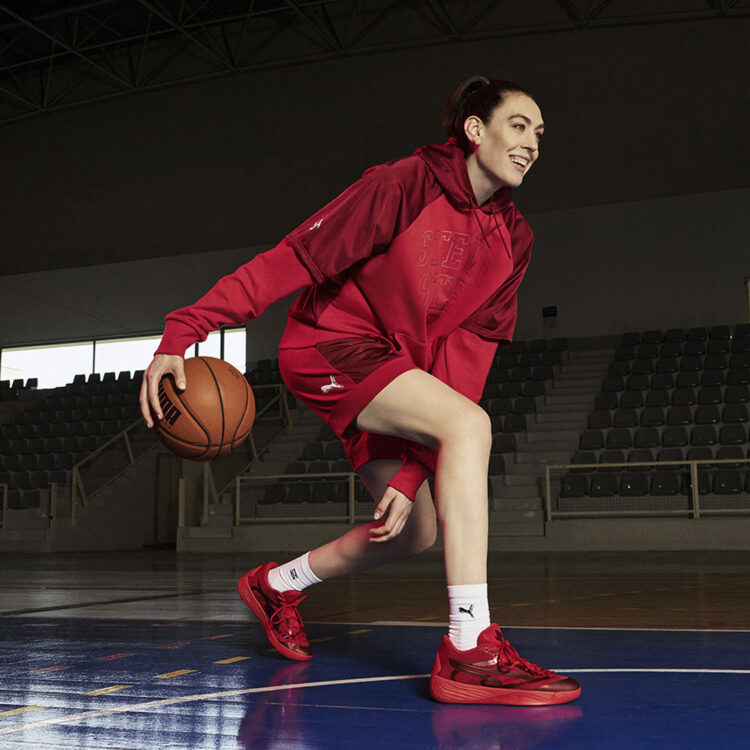 The PUMA Stewie 1 was designed with versatility in mind, so that players of all positions would be able to benefit from the sneaker. Breanna Stewart further developed this ethos with the PUMA Stewie 2 as the silhouette was enhanced with a PWRTAPE upper and a fire-inspired outsole tread pattern, while also keeping the NITRO-infused foam intact. The PUMA Stewie 2 debuted in a "Ruby" colorway, dedicated to Stewart's daughter, Ruby.
---
For more throwbacks, archives, and sneaker memorabilia, follow @NiceKicksVault on Instagram.