Being a sneakerhead isn't easy. Complicated releases every weekend, battling bots, restocks out of nowhere and many other variables make collecting shoes a battlefield. For Las Vegas Aces guard Tamera Young, however, it's just another day.
The dedicated sneakerhead isn't just all about the hype. From general releases to her very own shoe, Young is all about comfort, style and flavors. From Kobes to Jordans, to Li-Ning to her own brand, TY1, Young isn't messing around as she takes her kicks seriously.
We recently had the opportunity to discuss her current rotation and got a close-up on her very own signature sneaker —a breakthrough as one of the very few players in the history of the WNBA to have a signature sneaker, let alone one they created themselves.
Take a read below to learn more on Young, her shoes and her dedication to the sneaker game.
Jordan CP3.XI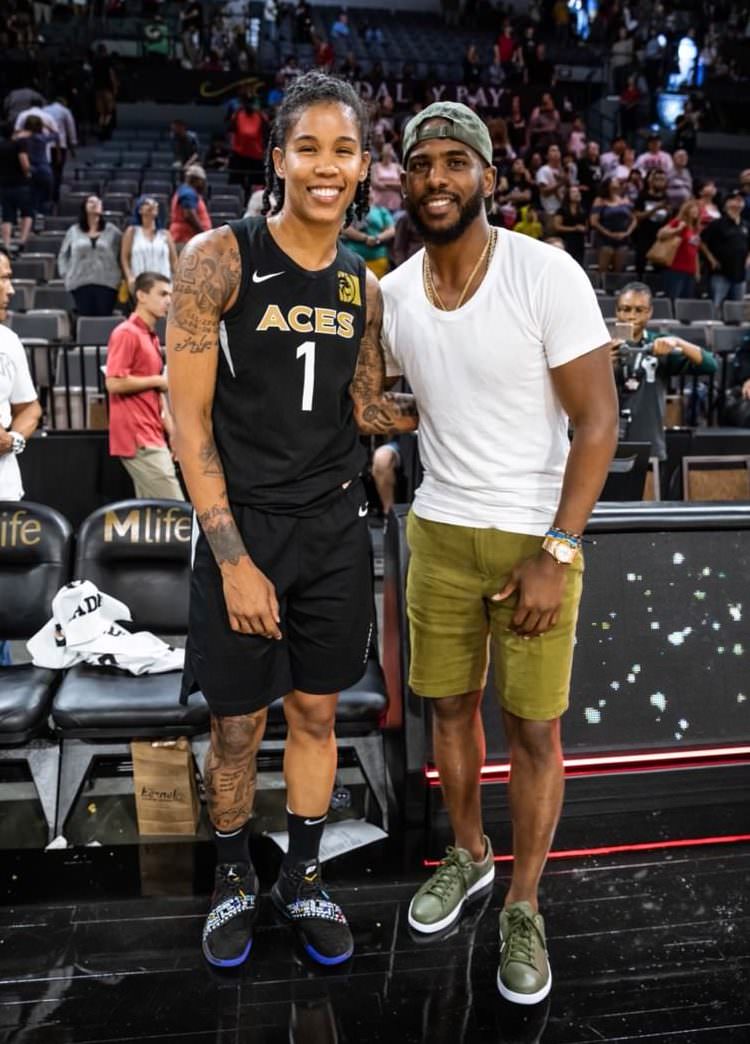 Tamera: It's a special shoe. I've always hooped in Paul's shoes for the comfort. Me and Chris have become really good friends over the years. I met him through my brother-in-law, actually, because they grew up and played ball together. It's more than just basketball. We hang out whether I'm in Houston or he's in Vegas.
Air Jordan 1 "Chicago" 2013
Tamera: The Air Jordan 1 is one of my favorite kicks to wear. The Chicago colorway is one I can almost rock with anything. It's also the OG Chicago Bulls red, white and black colorway. The shoe means a lot to me since I spent a lot of my career playing for the Chicago Sky.
TY1 "Army Youngie"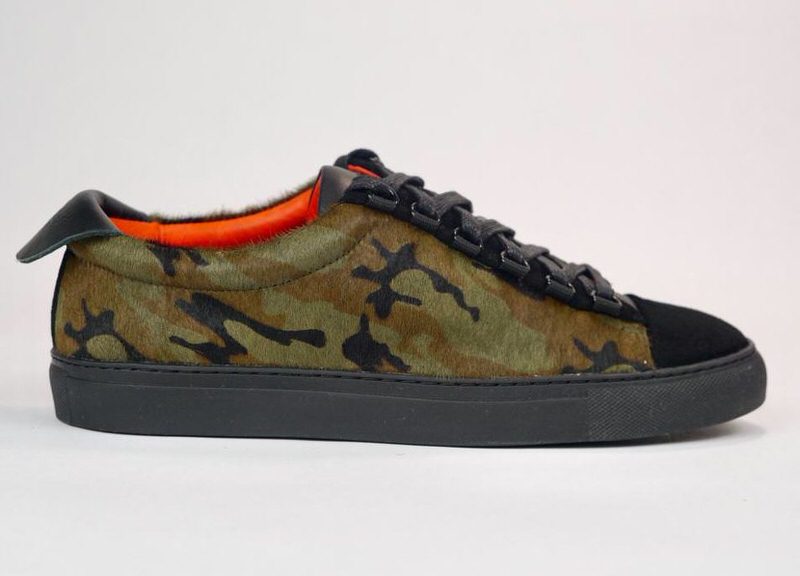 Tamera: Creating and designing it definitely took me out of my comfort zone. I've had it for about a week and a half now. It released on November 20th and it's my own shoe. It's comfortable. It's a very casual shoe.
Sidenote: The shoe is handmade by Kosher artisans and features camo pony hair, calfskin tongue, suede lace panel and toe cap, leather comfort insoles and a complete leather interior. You can purchase your pair here in both men and women sizes. 
adidas Stan Smith
Tamera: I remember adidas being worn a lot by the rappers in the '90s. With fashion and modern trends, they go well with my casual clothes. I also like wearing them with suits, too.
Air Jordan 11 "Concord" 2011
Tamera: I've been wearing my 2011 "Concord" 11s a lot more now since they have the new ones coming out. I wasn't wearing them a lot before because it's my all-time favorite shoe, but I never wanted to mess them up. You just never know when they'll come out again. Since the ones with the 45 are coming out this December, I'm wearing mine out now.
Stay up to date with Tamera and all of her sneaker and entrepreneurial endeavors on Instagram as she continues to ball out in Israel during the WNBA offseason. Keep it locked in with Nice Kicks for all things WNBA.