words by Brett Pickert
original photography by Rob Mata
They say Father Time is undefeated, but Vince Carter's clock management skills are irritating the inevitable.
Weeks ago, Vince announced he will be playing an NBA-record 22nd season. His 22 seasons cover across FOUR decades. That's almost Cher-level of dexterity as the pop music-icon had a hit song across six consecutive decades.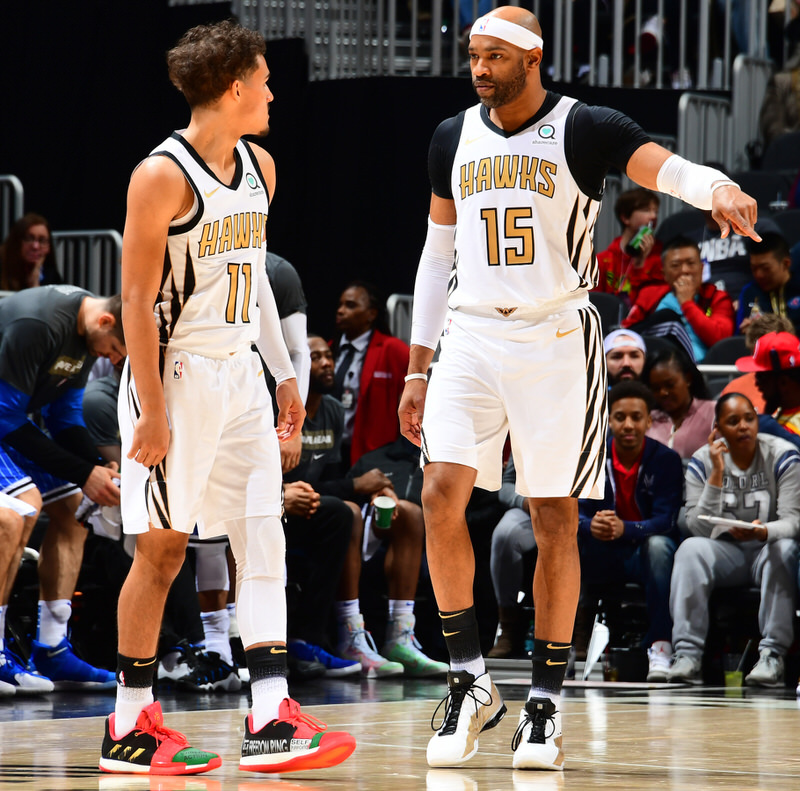 With that said, I'm not here to talk about gypsies, tramps or even queens. I'm here to profess my love for the greatest pair of sneakers to be worn by the King of Bounce.
By most accounts, the Nike Shox BB4 will return to retail in 2019 and I couldn't be more excited for my favorite sneaker to hit shelves and ultimately, my feet.
From it's iconic marketing campaign to the "Dunk of Death", the Shox BB4 has arguably the greatest influence on the Millennial generation of basketball and sneaker fans.
It's just most of us are too dumb to admit it.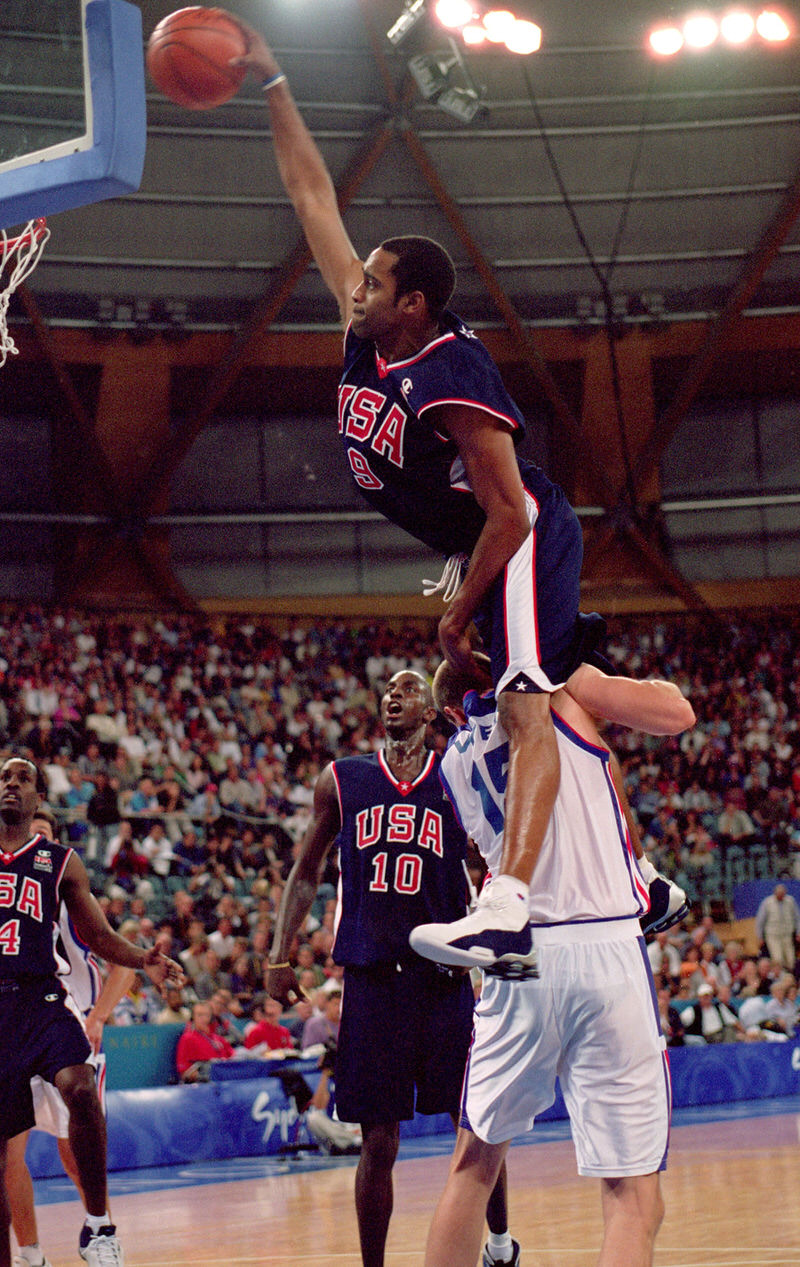 I can remember the year 2000 vividly. My mother and I just moved to the US after living in Germany for eight years. My mom worked two jobs after my parents separated, I was the new kid at school, and it was tough to make friends.
It wasn't an ideal situation for a chubby half-Thai, half-white kid to be going to school in South Carolina. A place where the "look" of your family was sadly more important than your character at that time.
During that school year, I tried really hard to fit in. I wasn't invited to hang out after school, couldn't afford to join after-school sports clubs, so I spent a lot of time watching television. Mainly, sports, Pokemon and Dragon Ball Z. The one commercial that was always playing on repeat was the Nike Shox "boing" campaign.
The group of people, presumably friends, running across the screen "boing" their way to a fit life. As soon as my mom got home, I told her I just wanted one thing for my birthday in December: some Nike Shox.
Fast forward to my birthday, it's late, around 10 or 11pm. I'm waiting for my mom to get home. She wakes me up and says she has a surprise for me. My mom hands me a gift-wrapped box and I had a feeling I knew what it was. I unwrapped the box with a fury only a 12-year-old could bring. There it was, the iconic green and blue Nike Shox box, size 10 (I wear an 11 now). I unwrapped the shoe paper, and excitement ensues.
The greatest pair of shoes were in my hand. White leather upper with black patent leather paneling running through the side, and of course, black-colored shox with the blue rubber ring around each column.
I couldn't help but give my mom the biggest hug and let her know how much those shoes meant to me. She knew Vince Carter was my favorite player at the time and that I wouldn't shut up about him jumping over the giant football helmet guy from the commercial.
These pair of Shox changed my life. After Christmas Break, I wore them to school on the first day. Instantly, the kids in my class yelled, "Yo, Brett got on them Shox! Brett's going to dunk at recess like Vince!"
Kids who just a few months before that were making fun of and shunning me suddenly wanted to be friends.
I wore these shoes all the way through my freshman year of high school in 2003.
The patent leather was peeling halfway off and the Shox were completely flattened. Getting rid of this pair was one of the hardest things I've ever done in my life. The extra hours my mom worked to purchase the pair, the acceptance from the community, the confidence I gained, these shoes deserved a warrior's death. So, I tied the shoe strings together and threw them over a powerline.
The years after the BB4 debut, Vince experienced unfortunate injuries to his hamstrings and knees. Even worse, all the injuries fueled the rumor that the Shox contributed to 8-time NBA All-Star's poor health. Let's not forget, VC had one of the best statistical and most active years of his career in the BB4. Still, because of the stigma I thought the Shox BB4 were never going to retro for that reason until the "Volt Pack" release in 2012.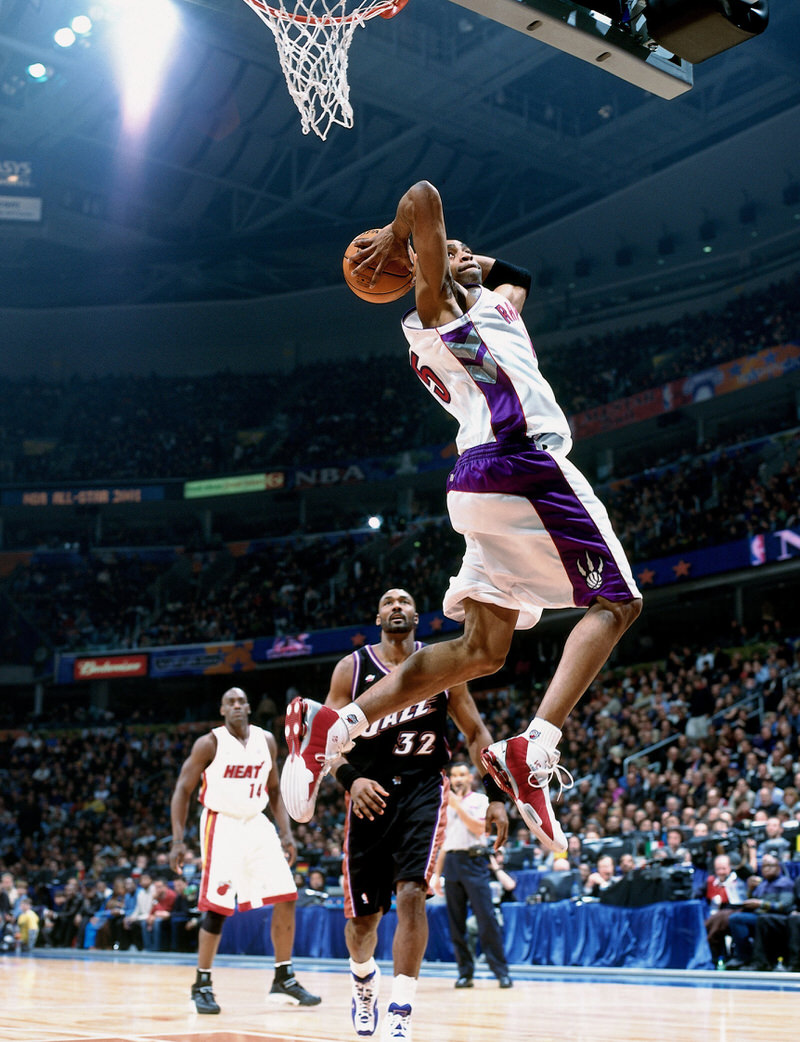 While the Olympic return in 2012 was cool, the timing now is even better. It's more than half-amazing that Vince Carter is still playing in the NBA and it's only right that the future hall-of-famer goes on his farewell tour in the pair of Shox that forever changed the basketball world.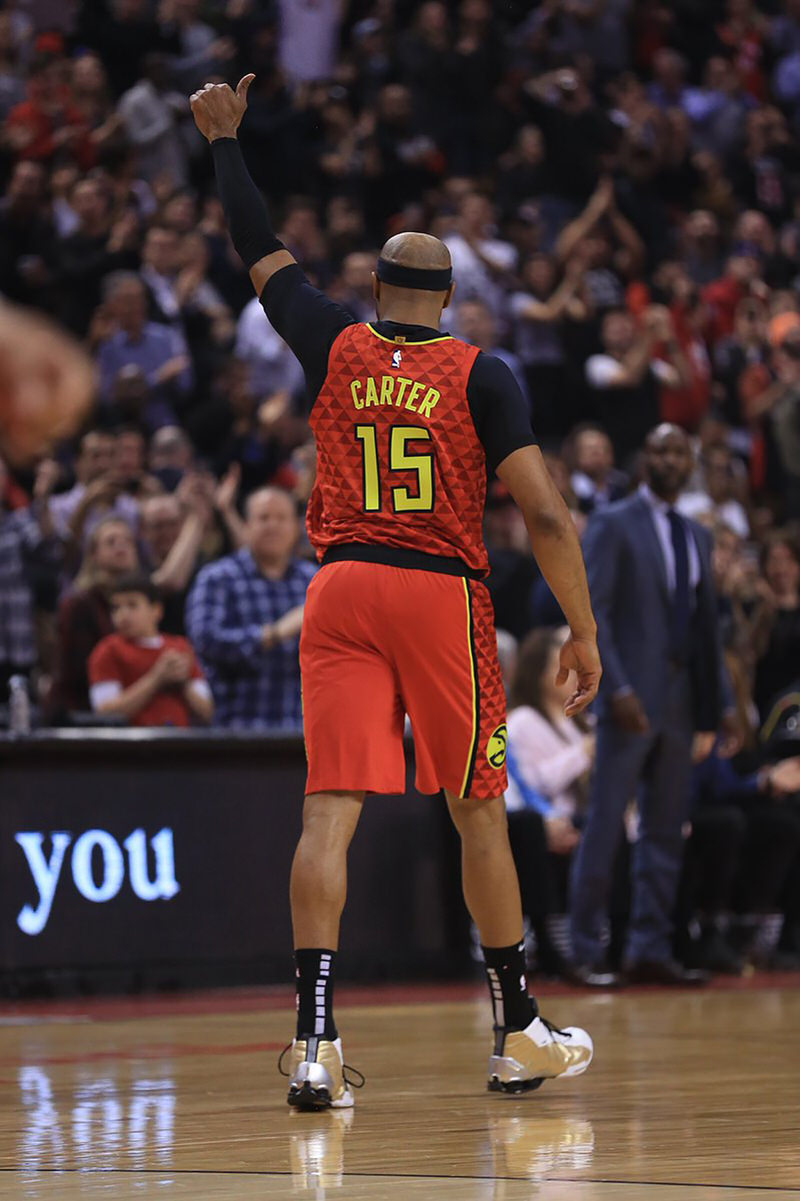 Now, in 2019, and for the rest of time, my favorite sneaker will be rightfully relevant in both the basketball and sneaker communities with its upcoming retro release. I definitely will be trying to get one, maybe two, of each release colorway.
Thank you, Vince and Eric Avar for giving me my favorite sneaker memory.