From NBA rookies to the NBA legends, the league's sense of fashion is at its best yet with no signs of slowing down. With the regular season officially over and the playoffs underway, each week should become more clear on what to expect for pre-game outfits and footwear during the road to the finals in the 2019 NBA Playoffs.
Throughout the season thus far, there have been an array of fashion styles and an abundance of footwear silhouettes that hit the pre-game tunnel, ranging from streetwear staples to luxury labels.
From the streetwear side, Supreme and OFF-WHITE were as prevalent as ever, while names like Balenciaga, Louis Vuitton and Dior have been catching momentum as of late from the luxury side — especially since the appointing of industry icons such as Kim Jones and Virgil Abloh to the helms.
Although both genres of fashion are here and now, it doesn't seem to be just one or the other. At least as far as players in the NBA are concerned.
It's not only normal to see Gucci jeans paired with streetwear emblems like Virgil Abloh's OFF-WHITE Jordan 1 and Nike offerings, but it's also common.
With the playoffs now in full swing, here is what to expect from the league's best-dressed players over the coming weeks.
Vintage
The vintage trend is booming in fashion right now and will continue to grow exponentially in popularity over the next few seasons.
While brands like Rhude, Greg Lauren and AMIRI started gaining progressive momentum several years back, the 2018-19 NBA season was when they seemed to take the entire league by storm.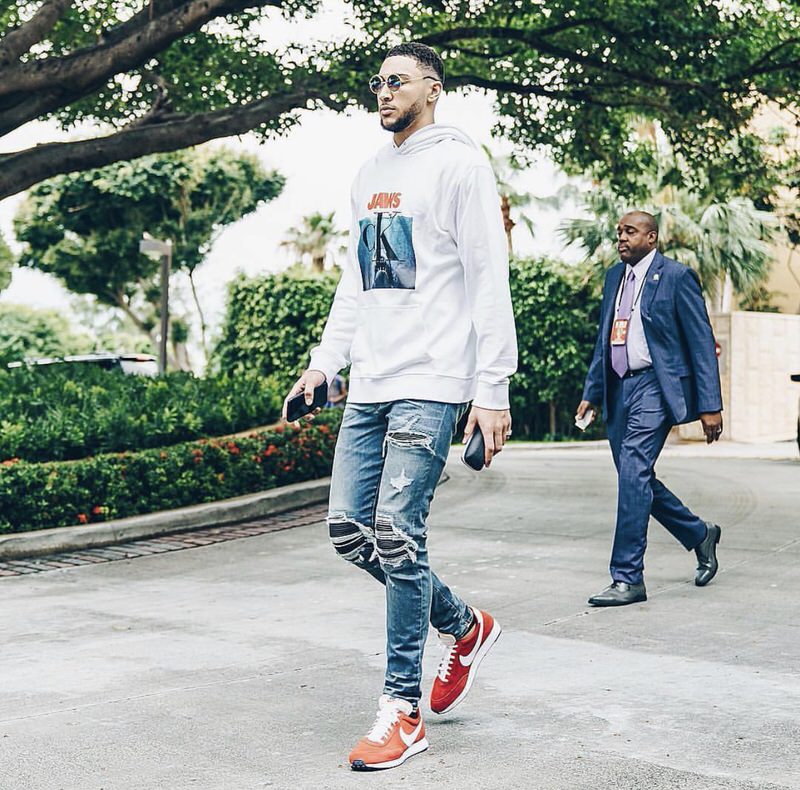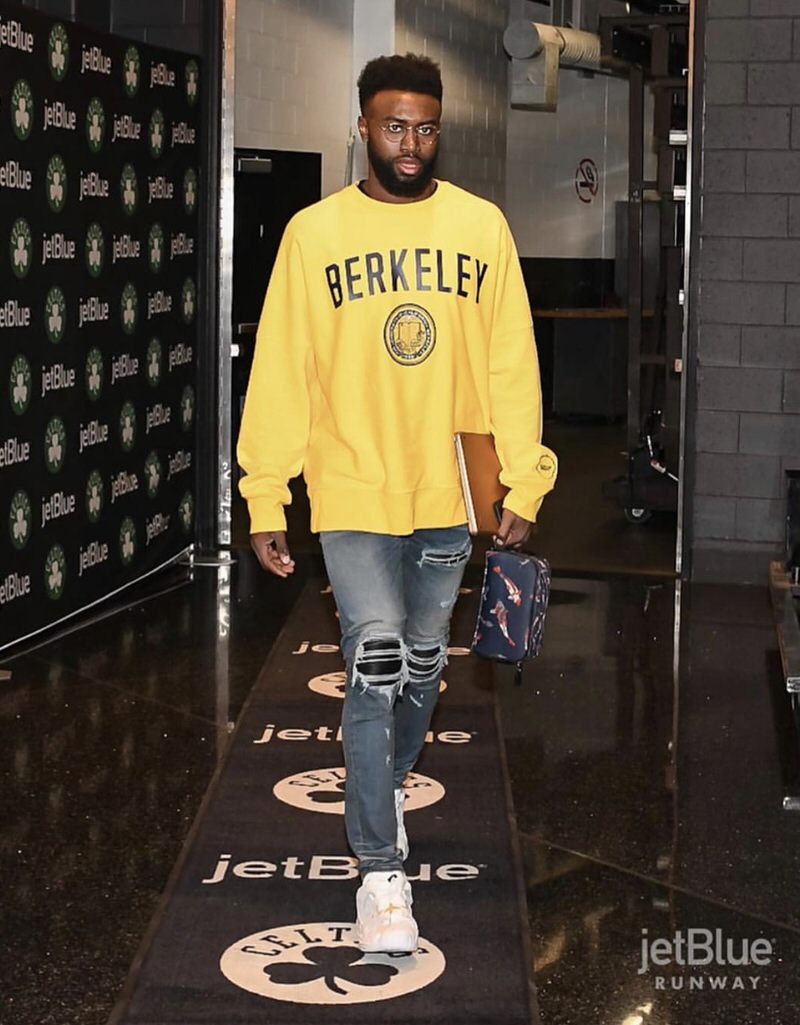 Each brand has become renowned for the recognized distressed skinny jeans that reflect the LA rockstar persona, while also offering an array of vintage-inspired hoodies and graphic tees that are designed with broken-in fabrics, nostalgic graphics, and other throwback nuances.
Additionally, it's not just select brands that are in on the look, it's the industry in general, giving them a compelling argument to dye denim jackets with pastel and neutral hues and adding a retro fitting hoodies and cargo pants into the mix.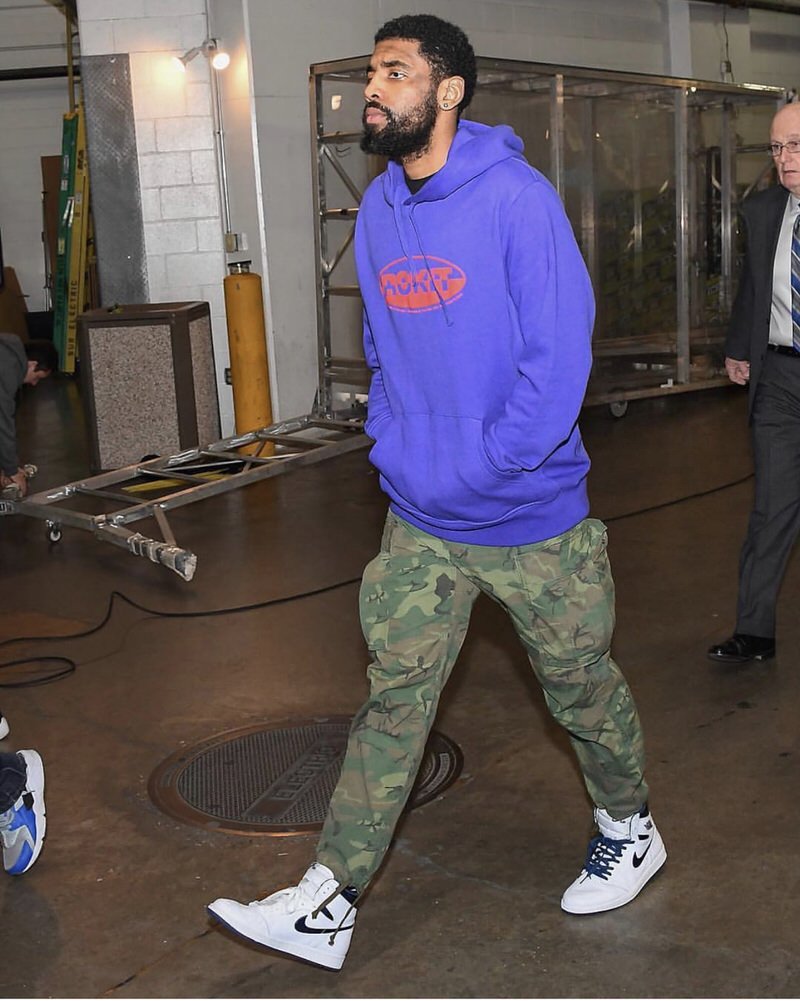 Despite having its own recognizable styles, each brand has been able to find a mainstay in the rotations of athletes ranging from Kevin Durant to Serge Ibaka.
And while vintage is hot for apparel, it also seems to be making a comeback on the sneaker front as well with a resurgence of grailed Dunks, Blazers with retro material applications and even vintage running styles with a '70s flair like Sacai's collaborative LDV Waffle Daybreak.
Graphics, Neons and Tie-Dye
Menswear is more vibrant than it's been in years and not only is it vivid graphics and prints, but it's also neons and tie-dyes.
One of the most obvious players this season expressing these trends is PJ Tucker. Wearing floral shirts from high-end streetwear entities, like Palm Angels and wild pattern suits from Loewe, he's consistently making it a point to draw attention beyond his footwear choice and onto his wardrobe.
As far as neons are concerned, they've essentially replaced the need to restock on pastels for this spring, applying these eccentric hues to sportswear inspired aesthetics, like windbreakers and joggers.
Prada has regained a massive appeal as of late, jumping onto the Fluo Green trend with their series of rain gear inspired silhouettes. These styles also make it easy to pair with everything from retro runners to technical offerings like Gucci Flashtrek or Balenciaga Track Sneakers.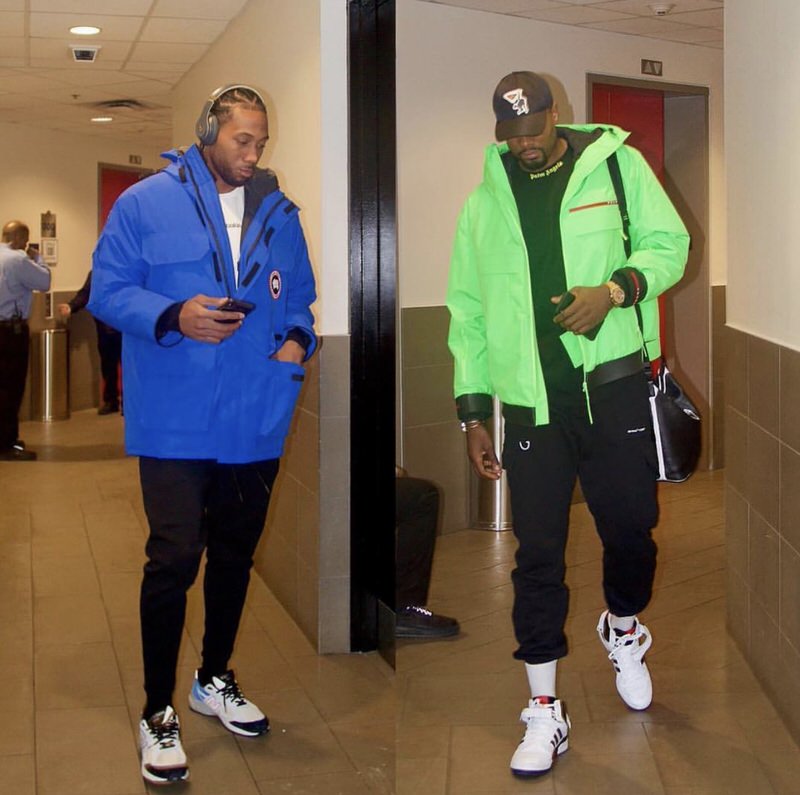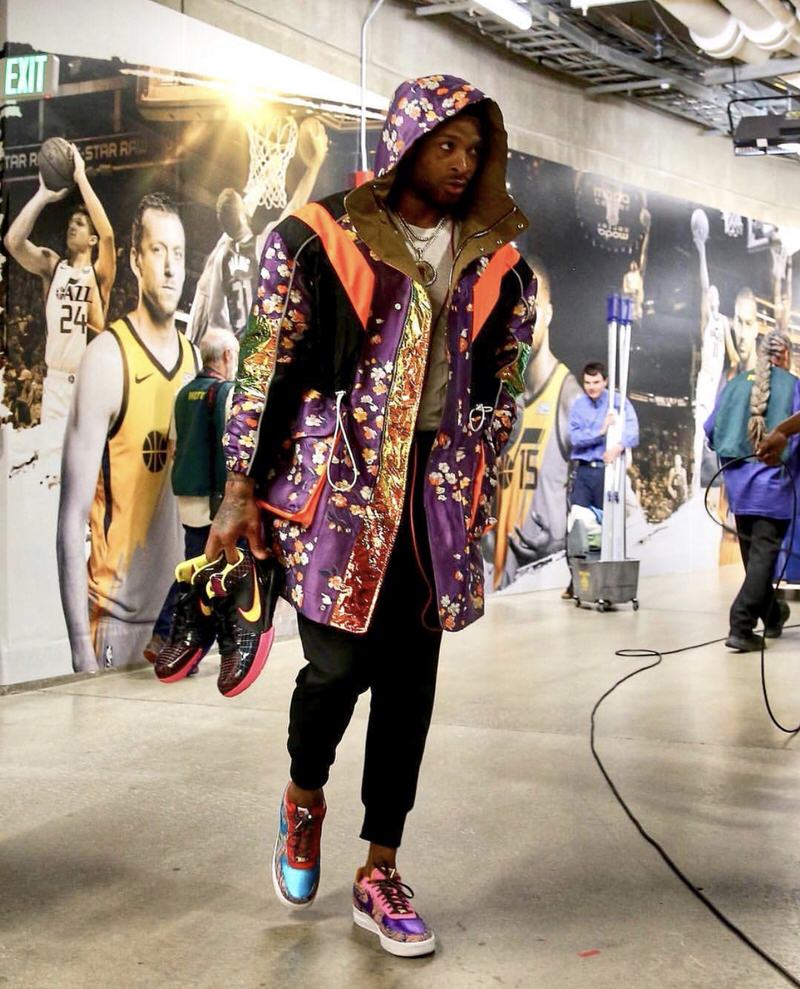 Men's Suiting
It seems like men's suiting was having a moment in the NBA five years or so ago, but now with fashion having a major resurgence in the trend, it seems to be relevant once again.
Last year during the NBA Finals, it seemed as though the entire Cavaliers roster was outfitted with Thom Browne suits while breaking usual convention by pairing the signature cropped pantsuits with Jordans and Air Force 1s.
Men's suiting is certainly back in the NBA, but this time around it's loosened up and it's more vibrant than it's ever been. Not only are the overall fits more relaxed, but people are pairing them with all kinds of retro running styles and OFF-WHITE Jordan 1 offerings. Patterns and all, the more color the better.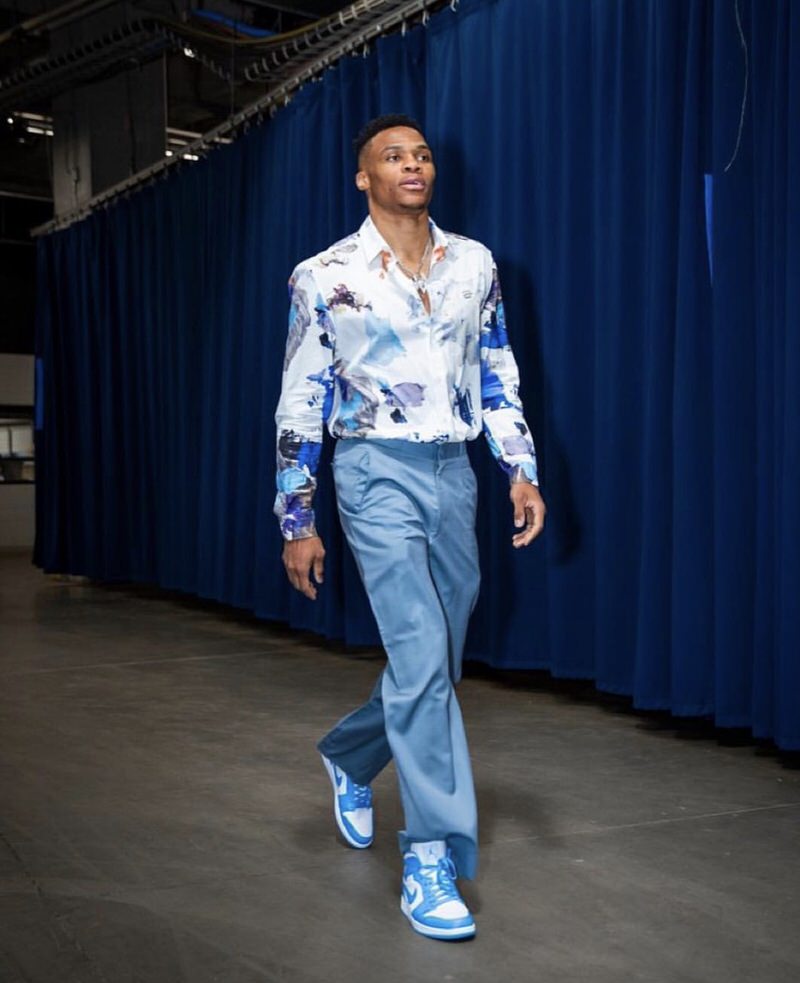 Traxedo and Cropped Pants
Taking a significant amount of credit behind the designs NBA players have been wearing in the vintage realm, Rhude has also been responsible for one of this season's most popular looks – track pants or in Rhude's case, traxedo pants. These drawcord waistband pants are complemented with a cropped fit and a side-stripe design details that make them ideal for showing off sock styles, as well as the entire sneaker's shape.
This particular style pairs well with vintage shaped tees tucked in, boxy sweatshirts, Vans Old Skools and Air Force 1s.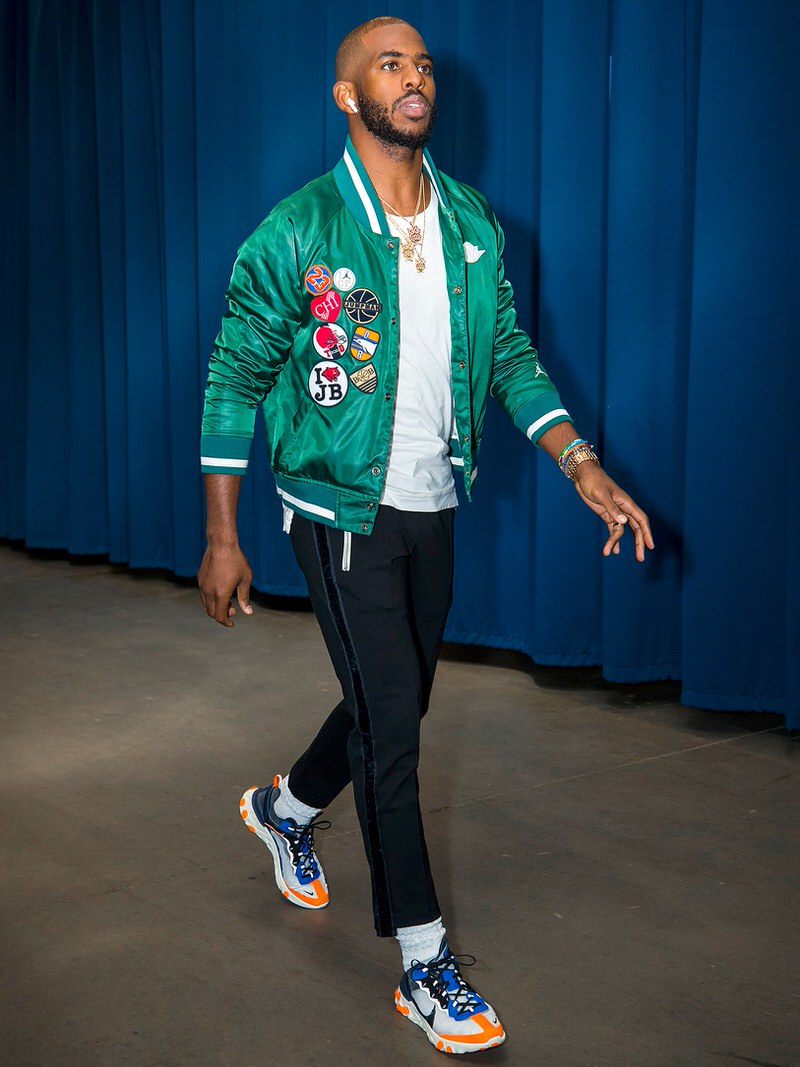 Aside from traxedo pants, which are generally a little more sophisticated, cropped pants, in general, have become a mainstay in street style over the past few seasons.
And as the weather starts to warm up, they're appearing with an array of color palettes to match, while also making it easy to mix in classic styles like CT 70s, Air Max 97s and even Jordan 3s.