Lead image by @mrsteriyaki
Yesterday in NYC, the sneaker world and tech scene collided with Nike's unveiling of the Adapt BB. Progressive, playful, and in some way's simple, the next level basketball shoe was more futuristic than anything we've seen in years yet not as avant-garde aesthetically as say the Foamposite or other breakthroughs before.
This of course, was by design.
In conversation with Tinker Hatfield, our own Nick DePaula learned about the simplicity of the Adapt BB and why the original HyperAdapt 1.0 was 'theatrical' in appearance to both showcase the tech and tie back to the movie that inspired auto-lacing.
Nick DePaula: On the HyperAdapt 1.0, the Adapt technolgoy was exposed, and you could see it engage and come to life on your foot. How early on was the decision made to have a knit shroud over the cables on the Adapt BB?
Tinker Hatfield: The first one was a little bit of a nod to the original Back to the Future shoe, where it was so visual and you could see those straps visually suck down. It had to be theatrical for the movie – you had to see it. This one, it still has the theatrics. It was important to connect it, just ever so subtly to the movie. Once the idea is out there, I don't think we need to worry about connecting it anymore.
This one has tiny little cables, and let's not worry about going out of our way to expose them so people could see them. People are just going to go, 'Oh! The shoe totally sucks up around my foot.' It's almost like now, it's a little more fun to be mysterious, whereas the first one was more overt. That might change! [Laughs]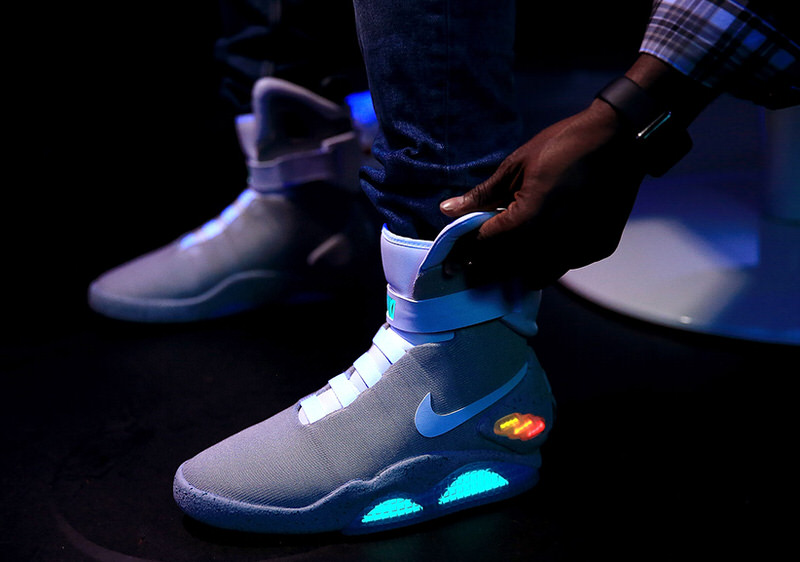 *****
Check out Nick's entire conversation with Tinker Hatfield here and to hear what Eric Avar had to say about the Adapt BB and upcoming Kobe 14 click here.