Introducing power-lacing HyperAdapt technology to the hardwood, the Nike Adapt BB is officially here.
Unveiled this morning in New York City, the performance shoe based on fit is designed to cater to the changing size and comfort needs of the foot over the course of a basketball game.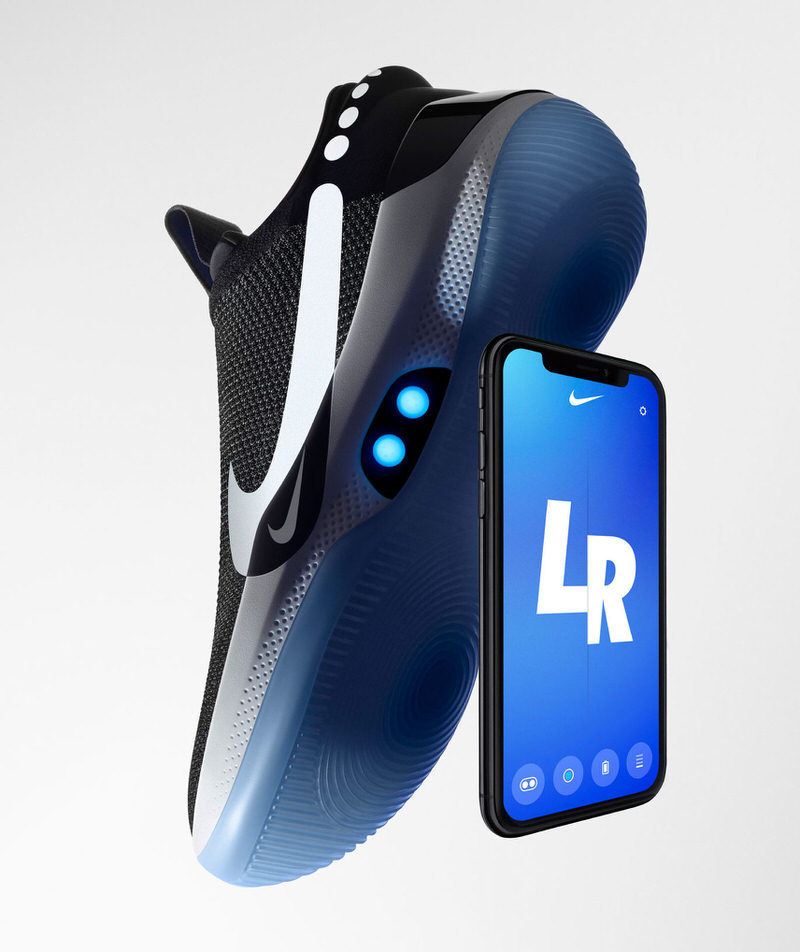 What makes it all work? Adapt technology is a power-lacing system backed by an app and continually updated firmware. This of course is a first for both basketball and Nike, debuted in the Nike Adapt BB.
"We picked basketball as the first sport for Nike Adapt intentionally because of the demands that athletes put on their shoes," says Eric Avar, Nike VP Creative Director of Innovation who spoke at length with our own Nick DePaula about the creation of the Adapt BB. "During a normal basketball game the athlete's foot changes and the ability to quickly change your fit by loosening your shoe to increase blood flow and then tighten again for performance is a key element that we believe will improve the athlete's experience."
When a player puts on the Nike Adapt BB a motor and gear train system inside the shoe sense the tension needed by each foot, adjusting the shoe around the foot for a snug fit. Underfoot lacing secures the foot through motion while the upper's outer shell is made of high-tenacity Flyknit backed by QuadFit mesh on the inner-shell.
Essentially, the shoe has a brain in the form of FitAdapt tech. Whether using manual touch or the Nike Adapt app on your smartphone, wearers can input and articulate the fit they want based on different moments of a game. Right now, players can loosen and tighten their Adapt BBs during a timeout. In the future, they can set the tightness they want for warm-ups. Firmware updates will be available for the app. Cushlon foam lines the ride on the Adapt BB.
According to Nike, the Adapt BB is the most-tested shoe in Nike's history. Using sophomore sensation Jayson Tatum as the guinea pig, the Boston baller was amped to test the future of Swoosh hoops.
"Being one of the first athletes to wear the shoe and being picked as a representative of the future of Nike basketball means a lot," tells Tatum. "That the app allows the ability to put the shoe on and touch the button, change the colors, see the percentage on the battery…it's just cool."
The Nike Adapt BB will be the first shoe that's continually updated from a performance sense thanks to the shoe's digital app and opt-in firmware updates.
While Nike will eventually bring Adapt to new sports, its basketball debut at retail will come this February. Keep it locked to Nice Kicks for more Nike Adapt BB coverage, including our interview with Tinker Hatfield about this major innovation.