Famed sneaker retailer Stadium Goods and luxury auction house Christie's are teaming up to host an online sneaker sale filled with rare Jordans.
The auction will include 11 one-of-a-kind sneakers including Michael Jordan's game-worn and player exclusives. "This highly-curated sale marks Christie's entry into a new collecting category that merges sports' history, art, fashion, and contemporary lifestyle following the great success of our Hype sale in December 2019," Aline Sylla-Walbaum, Global managing director of Luxury at Christie's said in a statement.
The highlights of the sale include a 1984 Nike Airships high-top sneakers that were worn during Jordan's rookie year. The shoe is expected to fetch between $350,000 to $550,000 and includes his famous mismatched size 13.5 left shoe, and size 13 right.
Christie's will also be selling a pair of 1992 Air Jordan 7's that were worn in the 1992 gold medal game against Croatia. The Size 13 pair of mid-top sneakers are expected to sell for $50,000 to $70,000. The final sneaker to be revealed so far is the Air Jordan 14 MJ wore during practice before the 1998 NBA Finals.
So far Christie's has only revealed three of the 11 lots that will be available when their sale kicks off on July 30. The rest of the items will be available for browsing beginning July 23. The auction will run until August 13 with proceeds from the auction to be donated to the NAACP Legal Defense Fund.
Stadium Goods x Christie's "Original Air"
Browsing Dates: July 23rd – August 13th 2020
Bidding Dates: July 30th – August 13th, 2020
Nike Air Ship (1984)
Estimate: $350,000 – $550,000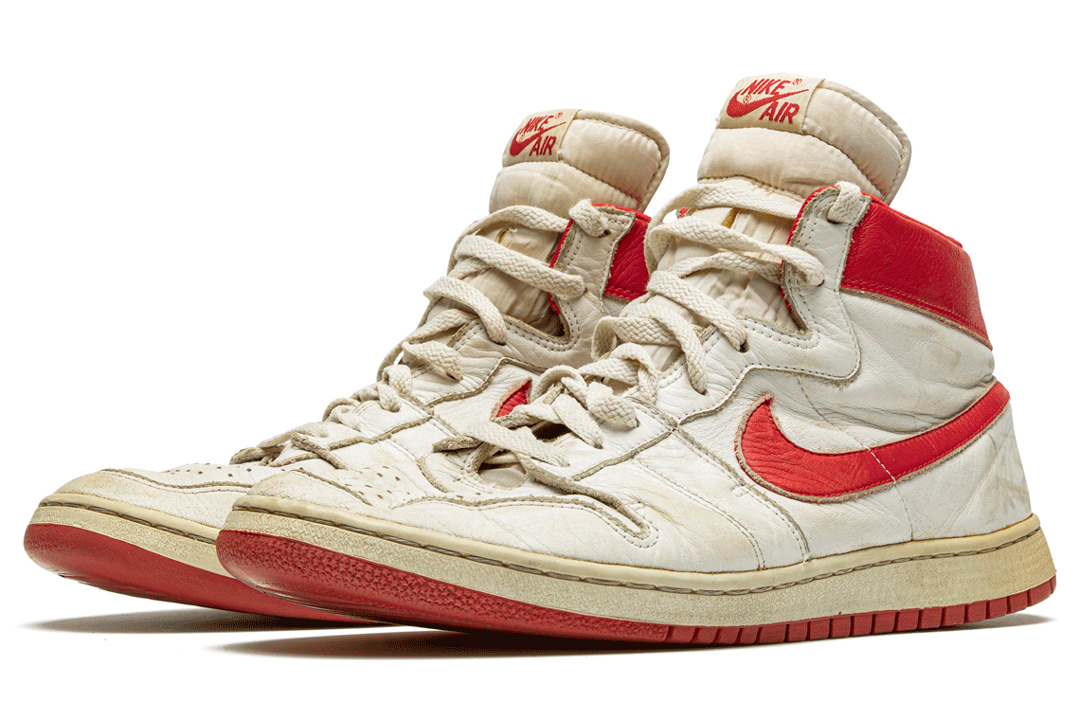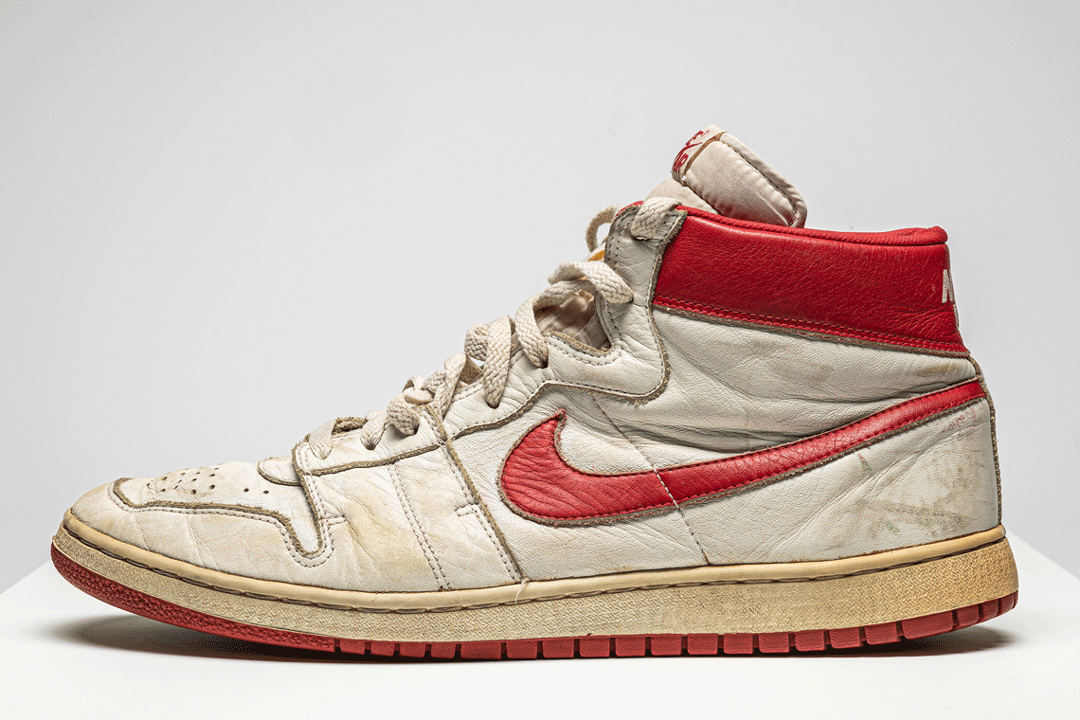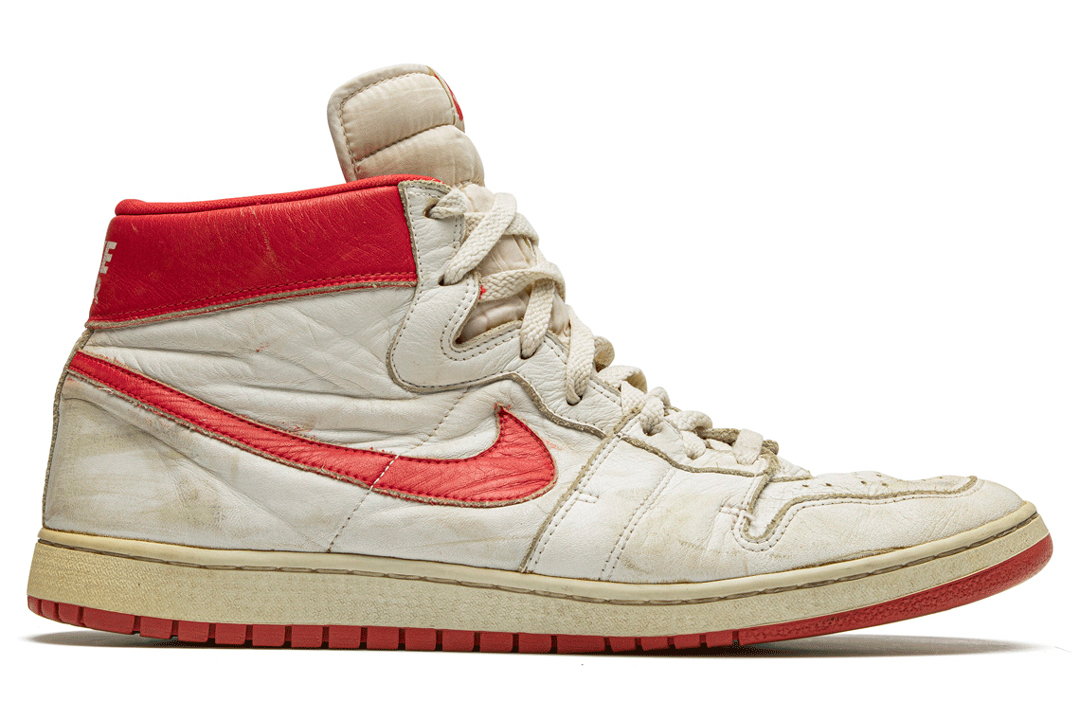 Air Jordan 7 "Olympic" (1992)
Estimate: $50,000 – $70,000
Air Jordan 14 "Chicago" (1998)
Estimate: $6,000 – $8,000