Russell Westbrook is well regarded as one of the best players on court and one of the most stylish players off of it.
In recent years, he's done an A+ job of combining both.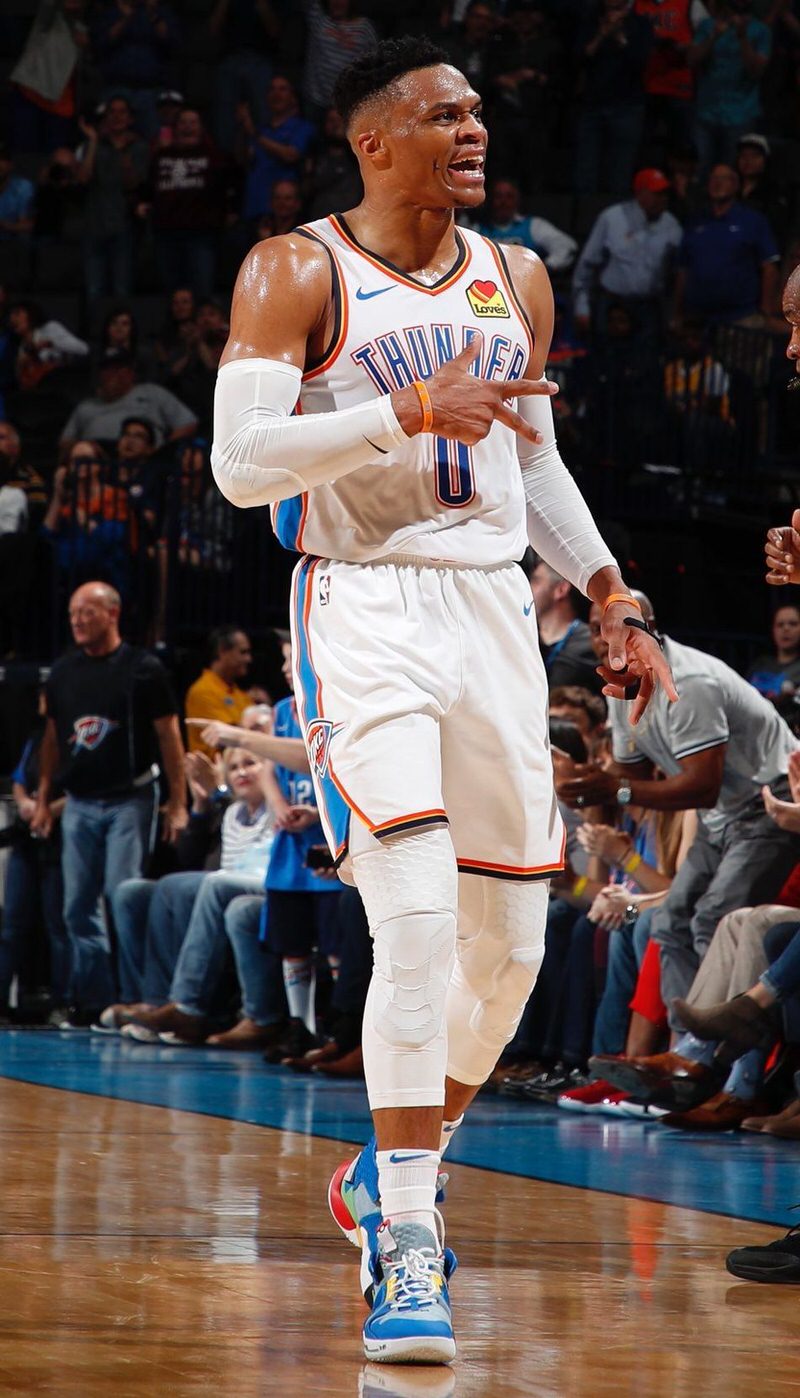 Some of that has to do with his knack for accessorizing but much of it has to do with his signature Jordan Why Not Zer0.2.
"First, I always wanted my own shoe," said Russ in Paris for Jordan Brand's Fashion Week festivities. "Second, I wanted to have a shoe that people would like."
While Russ certainly has his own shoe and one that people like, perhaps the pairs that people like most are the pairs that only he has. Yup, for years now Westbrook has not so quietly put together one of the best Player Exclusive – aka PE – resumes in modern hoops. Though we have our favorites that have hit the hardwood, Russ does not.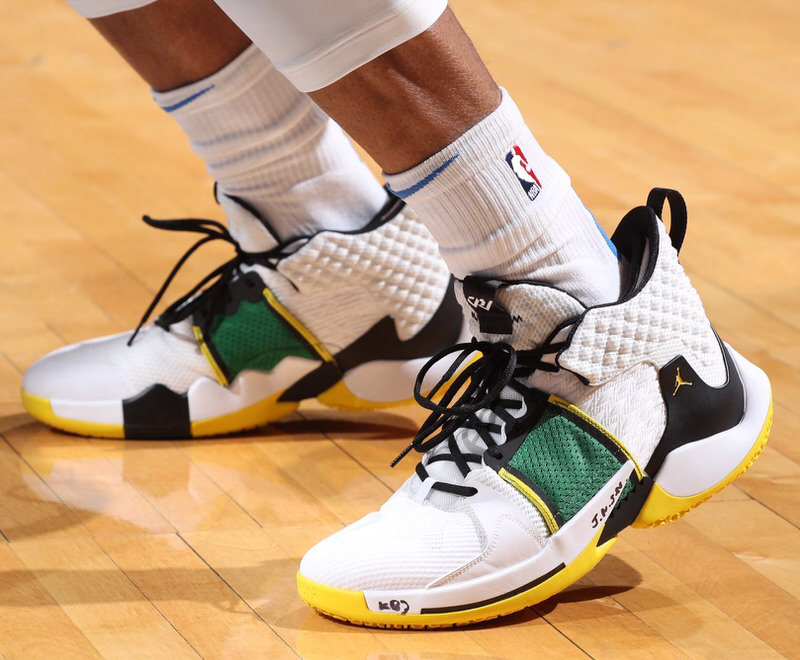 "No favorites," says Russ when considering his favorite hardwood heat of the unreleased variety. "I have some favorite [PEs] that I haven't worn yet. That's how much intel you're going to get."
Now headed to Houston, one has to wonder just how much heat he's bringing from OKC to Texas.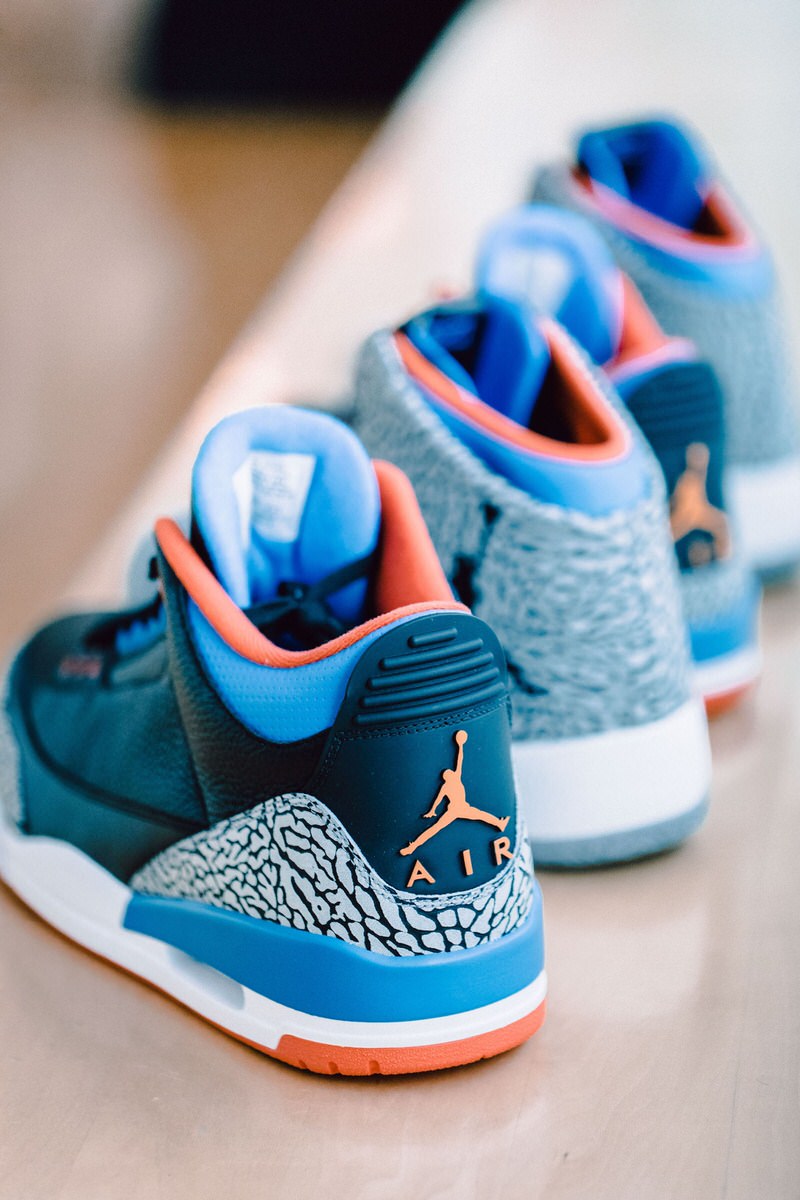 Still, good luck predicting when he'll pull out a PE because it's far from planned.
"A lot of stuff is kept on ice until the time is right," reflects Russ. "When I wore my 3s, the white ones, I had those for a long time. I had those OKC 3s on ice for a long time and I was back home in LA and was like, 'Okay, I'll wear them.'"
So, while we can't predict when and what Russ will break out as a Rocket, maybe we can predict how often?
Like, 82 times a year?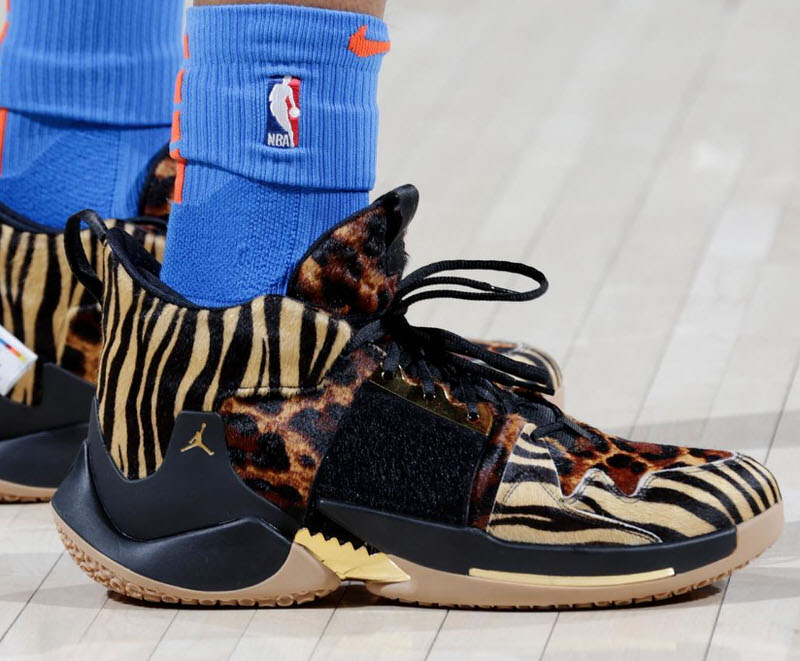 "Just collaborating with the brand and the team over there [at Jordan] I told them I wanted to wear a different shoe every game," said Westbrook.
"I want to take over the PE space, take over the sneaker world and have the best shoe in basketball. I wanted to be creative and do the things I love whether it's cartoons, Pokemon, old school video games or whatever it was. I wanted to see that come to life and have people and the sneaker world be like, 'Oh I remember that, I can relate to that.'"
While the shoes shine on court, like Russ, they also impress in the tunnel. Much of this is due to Russ making good on the #HeatinHand trend, a lot of it is the special edition packaging for his PEs.
"They surprised me a lot with the packaging," reflects Russ. "I saw some of them but not all of them which was good because I was surprised. 'This is a dope package.'"
What's better than Russ having his own shoes though?
Fans having his shoes.
"Whenever I see anybody in my shoe, I dap them up," says Russ. "I never even dreamed about having somebody walk around in my own shoe, my design, my signature. It's always a surreal moment for me."
As for his next shoe?
"Oh, I can't tell you that" when asked about the Why Not Zer0.3. "You'll see."
Peep some of Russ's Why Not Zer0.2 PEs from Paris below. Click here to see all Russell Westbrook's Air Jordan PEs in OKC.