Only five years removed from launching his industry shifting brand, Pyer Moss, Kerby Jean-Raymond is one of the most touted new designers in fashion. Presently under the all-seeing eye of the CFDA as one of ten finalists for its 2018 fashion fund award for emerging talent, Jean-Raymond's brand has been celebrated for its focused and empowering design language that cements its foundation in the stories that shape African-American heritage.
Pyer moves and subsequently thrives thanks both to Jean-Raymond's genius and his brand's adoring thesis. From hosting its latest New York Fashion Week show in Weeksville, one of the first free African-American communities post-slavery, in 1838, to producing garments that speak to black culture and the path its taken since slavery was abolished to now, Pyer Moss encapsulates the black experience far beyond just Kerby's personal one.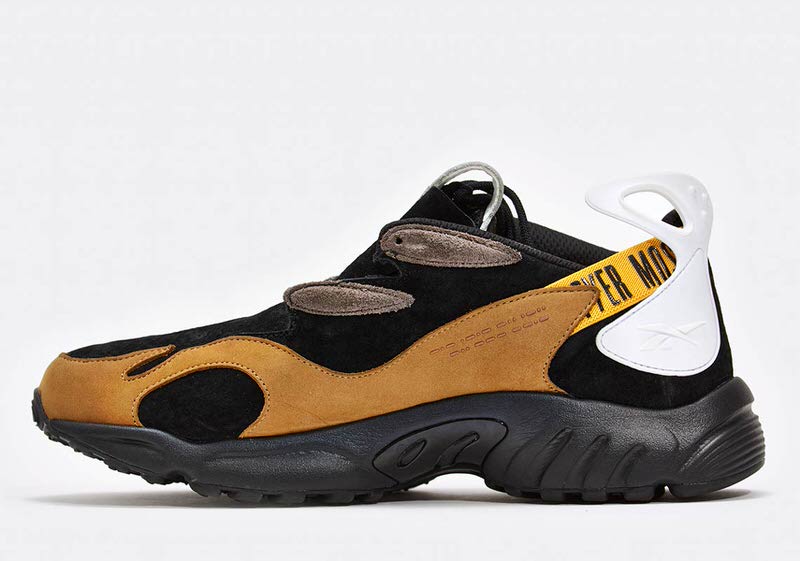 Pyer Moss x Reebok, too, has quickly re-affirmed the need for more African-American designers in sneakers — a subculture where we've long been present but often primarily as a consumer. Black culture (and beyond) is at Kerby's back like a Chicago gust of wind in a constant flow. And, to Kerby's credit, he's delivering.
The Pyer Moss x Reebok Daytona Experiment release is tangible proof of Kerby's ability to successfully produce under the guise of his grandiose ambition. Releasing tomorrow, October 19, the shoe continues his exploration of the Reebok vault for ahead-of-its-time technology.
Predating this release was the futuristic Pyer Moss x DMX Fusion. A progressive yet functional creation that juxtaposes Reebok DMX technology against modern-day aesthetics, there appears a greater density with the Daytona Experiment as it allows Kerby to masterfully lean into richer materials and tinker with color contrast. This triumphant refinement is achieved through simplicity masquerading as complexion.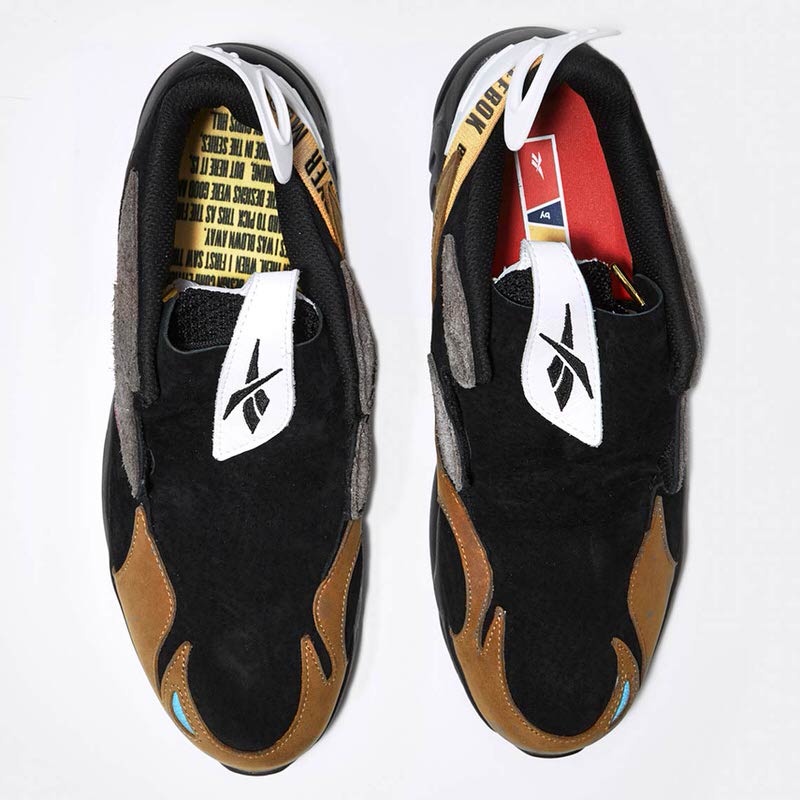 A lush coat of black suede covers one pair, while its heel is touched with an accenting snakeskin texture. Vibrancy marks its course with splashes of pink, mustard and brown, both in suede and leather. This is a close reference to the foundational hues used by '90s streetwear brand Cross Colours, whom Jean-Raymond collaborated with last year. This year, Pyer Moss partners with another black-owned, golden era fashion brand from yesteryear, FUBU.
With its abstract odes to classic black fashion and the many nuances that orbit African-American culture on a daily basis, the Pyer Moss x Reebok Daytona Experiment stands as a vocalization of the black experience. At the same time, though, it's so much more.
Look for the Pyer Moss x Reebok Daytona Experiment at premium retailers this Friday including SVD.