Trailing the release of an all-white pair earlier this year in March, Reebok continues its partnership with the Pyer Moss with a summer drop of the opposite volition.
Pyer Moss, led by designer and activist Kerby Jean-Raymond, brings its disruptive and innovative take on streetwear to a modernized silhouette that pulls from Reebok's archive and its daring DMX technology. The result is a sock-like ankle runner fueled by Pyer Moss' unique conceptual reference to air drop containers and the harnessing straps used to tie them down.
Anchoring by an all-encompassing lacing structure that not only aids in lockdown but adds to the shoe's sartorial stance, Reebok's Pyer Moss partnership looms as one of the more intriguing in sneaker culture. Though scaled at the current time, the potential is vast, the ideas are pure, and the wait for more is short.
Expect the Pyer Moss x Reebok DMX Fusion Experiment "Black" on June 15 in both men's and women's sizing for $180. You can sign-up to purchase a pair in advance of the release date at Reebok.com. Pairs will also be available upon release at PyerMoss.com.
Pyer Moss x Reebok DMX Fusion Experiement "Black"
Release Date: June 15, 2018
Price: $180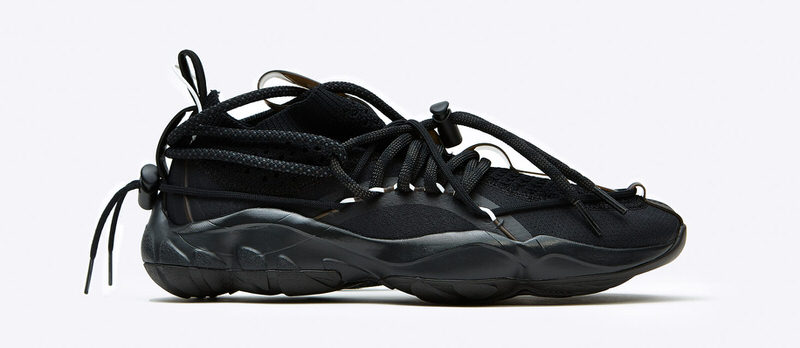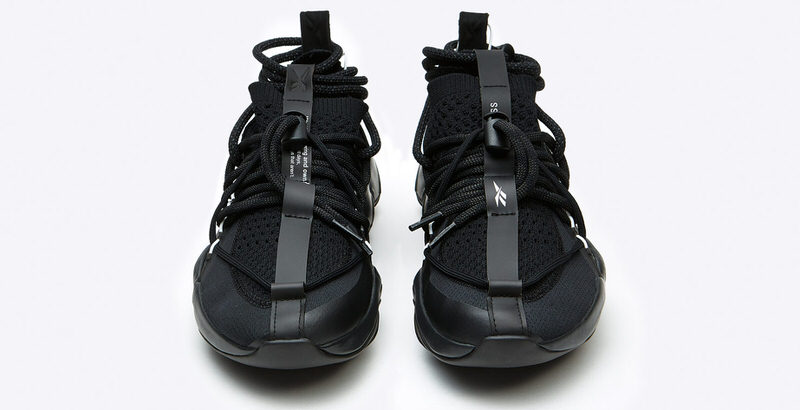 photos by Pyer Moss