Multidisciplinary Pharrell Williams maintains his status as a cultural icon through a variety of avenues. Chiefly, this is funneled through the music he makes and the clothes he wears and, often times, produces.
But just as important — and largely of greater emphasis — is the message he speaks. An advocate for equality, human rights and women's rights, Williams is both the truth and the light.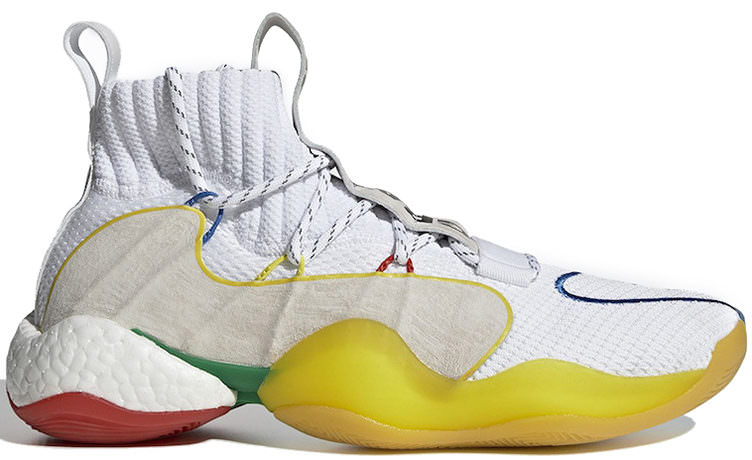 That sentiment can be both seen and felt within his towering adidas partnership. His message has always been outward and consumer-facing. And in the example of his adidas Crazy BYW X "Gratitude/Sympathy" sneaker, it's very boldly written across the shoe for all to see.
First introduced in 2018 in a black execution, the basketball-focused model returns this spring in a clean white iteration for season-appropriate consumption.
Expect the release on March 29 for $250 at select adidas Originals retailers.
adidas Crazy BYW LVL X
Release Date: March 29, 2019
Price: $250