In a digital world where it's cool to be a follower, being a 'fan' is almost a throwback title of sorts. Still, that's exactly what this author is of Penny Hardaway, and likely everyone tuned into this site, too. During his playing days, the 4x NBA All-Star displayed an uncanny amount of flash on the court, balanced with a quiet cool off it that still resonates thanks to YouTube highlights and still penetrates pop culture with his incredibly successful retro line of Nike sneakers.
While it's not surprising that we're all Penny fans, what is surprising is that Penny is a Penny fan, too. No, not in a big headed manner, but the same way we are. The humble Memphis product still remembers all of his shoes — both OGs and retros, on his feet and others — just the same as any of us.
In an interview following his presentation of the Gatorade Player of the Year to Jayson Tatum (sidebar, Penny's favorite Gatorade flavor is Fruit Punch) it's clear that when it comes to kicks, Penny's knack for nostalgia and respect for his peers is just as great as any of ours.
Nice Kicks: You just presented Jayson Tatum with the Gatorade Player of the Year honors. He's also a slender scorer that plays in Foamposites. From his game to his kicks, what impresses you most about Jayson?

Penny Hardaway: His game! [Laughs] His game is awesome man, he's a terrific player. Of course he has room to grow, but his kick game is pretty strong, too.
Nice Kicks: On the subject of playing in retros, Nick DePaula and I were running through your career and noticed that midway into your tenure in Phoenix you really switched it up and brought out retro sneakers from the Jordan and Barkley line. What sparked you to make that move?
Penny Hardaway: I just tried to pay homage to the vets the paved the way before me. I didn't have my own shoe at the time, so I was wearing the Js and the [Barkleys], like you said, long before guys were doing that. It was just something that I wanted to do.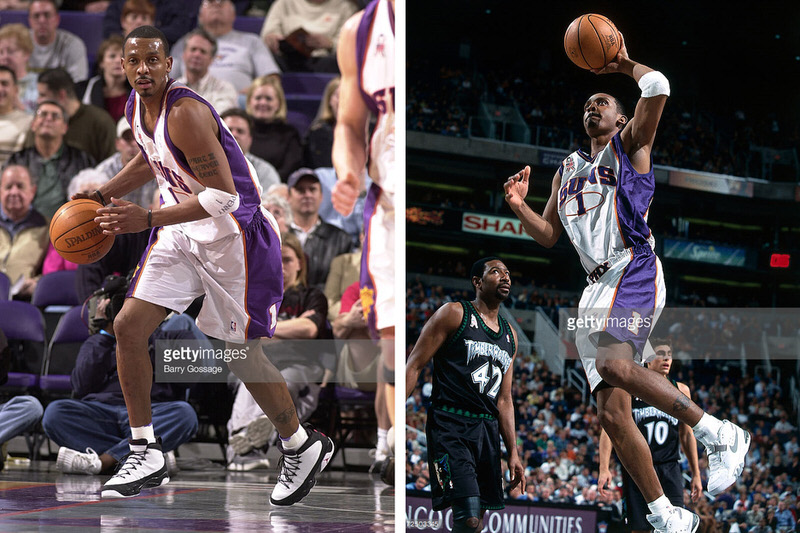 Nice Kicks: I feel like with Nick every great question about your signature line has already been asked. Outside of your line though, you played with Jason Kidd who had a signature line with Nike and Nick Anderson who was getting seeded PEs from Jordan Brand. Among your teammates over your career whether it be the NBA or Team USA, whose sneaker game stood out the most and why?
Penny Hardaway: I don't think back then that guys' sneaker games were really on point. I think mine was, but a lot of other guys weren't into sneakers like that like they are now. I'd have to say Nick Anderson over Jason Kidd. Nick was more into the fashion of sneakers where Jason was more laid back.
Nice Kicks: Who sticks out in today's game?
Penny Hardaway: J.R. Smith. He definitely tries to wear the latest and the greatest shoes. He'll switch 'em up and wear different shoes. DeMar DeRozan will switch it up, Nick Young will switch it up a lot. Guys that I know that don't wear the same shoe every night, they'll just switch it up and wear different shoes, I've been noticing those guys.
Nice Kicks: You're known to be very generous with your kicks. Between the Memphis Tigers roster and your neighbor Yo Gotti who has the best in on getting Pennys early?
Penny Hardaway: Yo Gotti because he's my next door neighbor. [Laughs]
Nice Kicks: I have some buddies wondering about upcoming Penny retros. As far as stuff that hasn't come back, what colorways would you like to see comeback?
Penny Hardaway: I would like to see the "Knicks" colorway in the 1 because New York, regardless of what their record is they'll always be one of the top teams that people want to wear. I would love to see a new colorway like a Golden State Foamposite from me and Chris Webber being traded. I think Wale and I spoke about that maybe three or four years ago because he's a sneakerhead and he loves the Foams.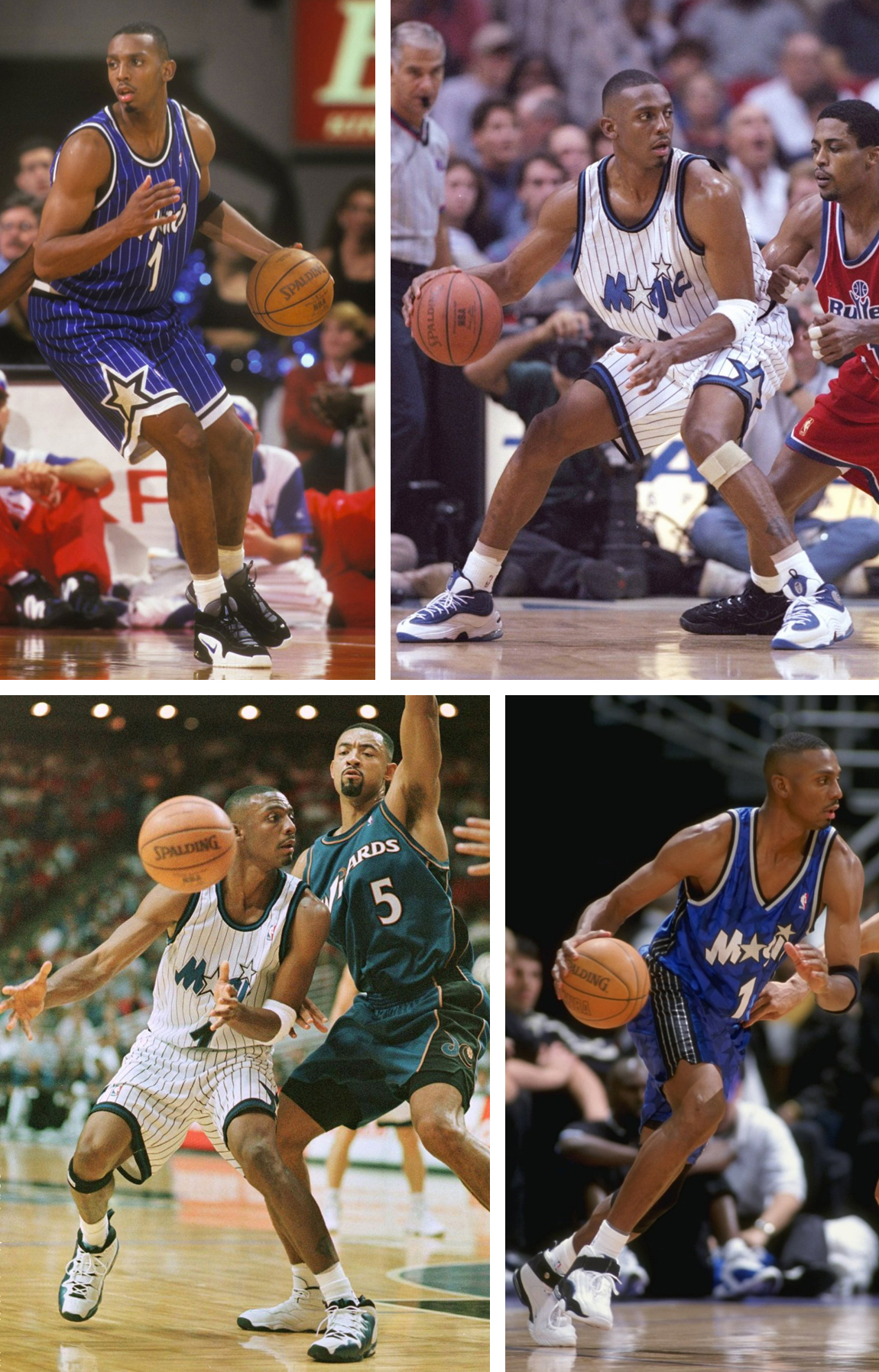 Nice Kicks: There's always a lot of talk about which pair of Pennys are the most stylish, but in terms of performance, which pair did you most enjoy playing in?
Penny Hardaway: I liked the 2. The basketball shoe to me was the 2, but style to me was the 1. The wing on the side with the 1 was the style, the 2 was more of the basketball shoe.
Nice Kicks: What do you recall about the day you were awarded with high school player of the year honors?
Penny Hardaway: It was a surprise because me being from Memphis, TN and being a finalist with guys from LA, New York, all the larger cities, I didn't think I'd win it. But winning it definitely gave me a boost of confidence in that other people from around the country were recognizing my game across the country.
Special thanks to Gatorade. Keep up with Penny on IG.