Whether you were rooting for the San Francisco 49ers or the Kansas City Chiefs  (or you were just watching for the mesmerizing halftime show), the Super Bowl was filled with a multitude of memorable moments.
However, Super Bowl 54's MVP might be shocking to some.
Not Mahomes. Nor Andy Reid. Nor Sammy Watkins. Jordan Brand was the real winner in Miami both on and off the field.
Before the game even kicked off, Jordan Brand and J Balvin were already bringing the noise. El Colombiano took it to the 'gram to flex his collaborative Air Jordan 1 dipped in colorful hues, an edgy look and some signature detailing on the tongue and side panels.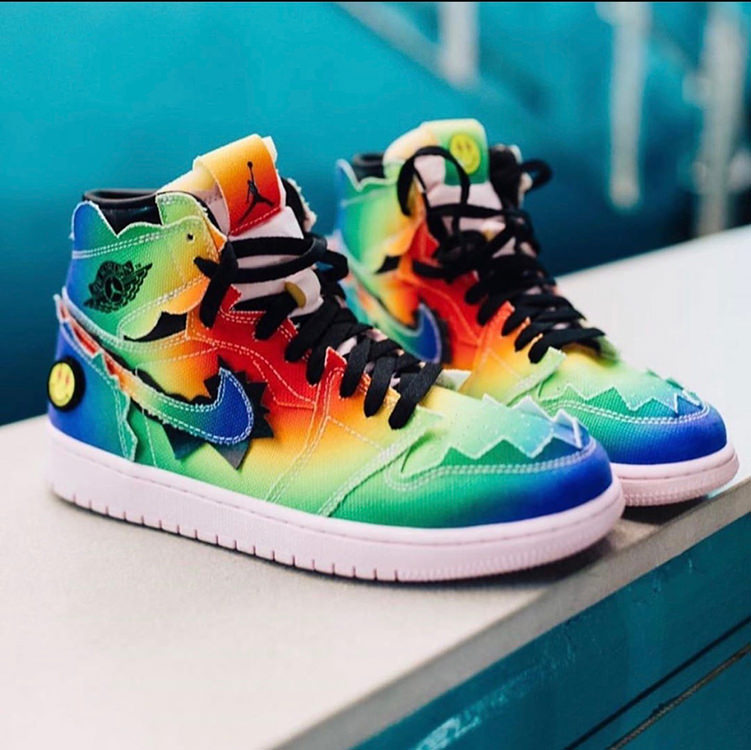 While there was no Shock Drop on SNKRS, the J Balvin x Air Jordan 1 was a milestone for both entities. J Balvin became the first Latino with his own Air Jordan 1. As J Balvin put it into his own words, "I'm a Latin and I'm proud, but don't put us in a box. We are global."
And I agree. Sure, it's remarkable that this is a first for the Latino sneaker community. Nonetheless, there's only so much more growth to come for the community and the brand. Music, sneakers and everything in-between transcend language barriers, race and ethnicity.
To no one's surprise, the Medellin made man flexed his pair before, during and after the halftime performance.
Aside from a stellar performance at halftime, the Air Jordan Football cleat selection was A1.
Whether it was Honey Badger and his Air Jordan 10s or Damien Williams in the Air Jordan 1 Low TD, Jordan Brand's presence on the field was felt on both sides of the ball.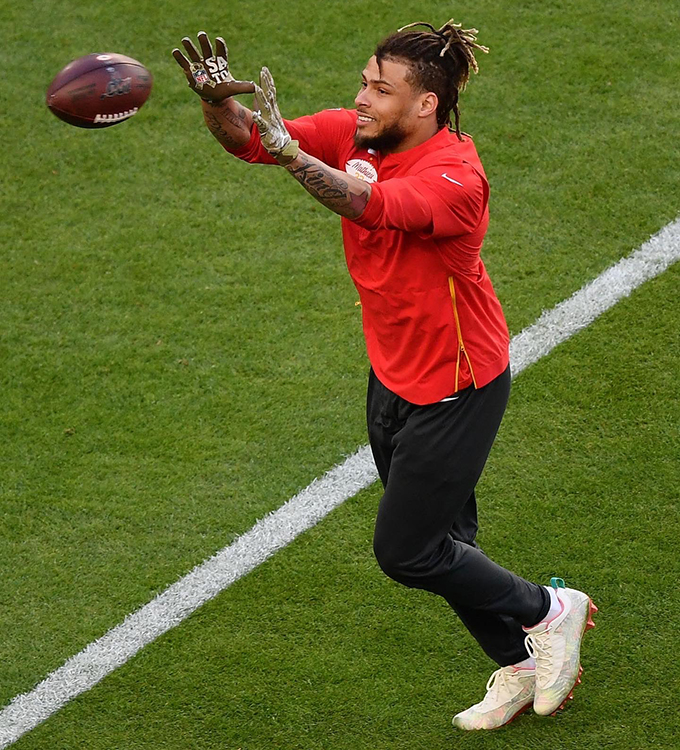 One could even argue that Jordan Brand delivered one of the most memorable "commercials" of the night. During the 4th quarter, Chiefs running back Damien Williams scored the go-ahead touchdown. Scrutiny was involved as debate rose about whether or not Williams stepped out of bounds before the ball broke the plain.
And so, the officiating crew and the broadcast feed kept replaying the play — and William's foot — which featured the Air Jordan 1 Low TD in the iconic "Chicago" colorway. While the publicity wasn't intentional, it was definitely resounding.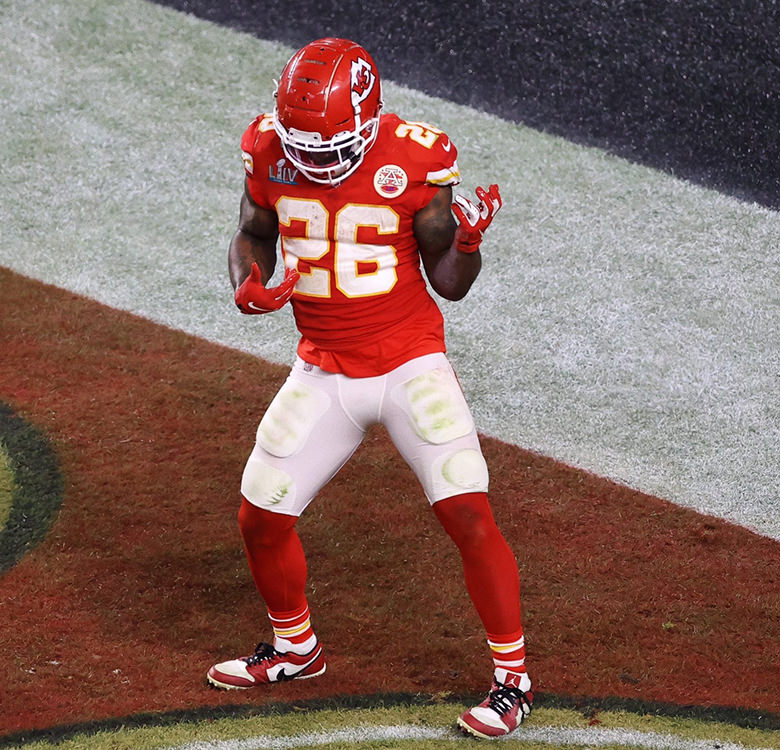 As Jordan Brand continues to expand its presence beyond basketball, moments like Super Bowl 54 exemplify the power and trajectory that Jordan Brand continues to surpass and redefine. Surely, there's more to come.