Totally on trend, AGENDA Las Vegas was full of technical silhouettes for both footwear and apparel.
That's not to say a bunch of vault heat wasn't also on display, too.
Still trending to tech, attendees' accessory game was on-point with integrations like cross-body bags of all sorts. On the footwear front, it was more recent offerings like the Air Max 270 Bowfin or Jerry Lorenzo's Air Fear of God 1 that appeared often, with similar styles also offering a technical element.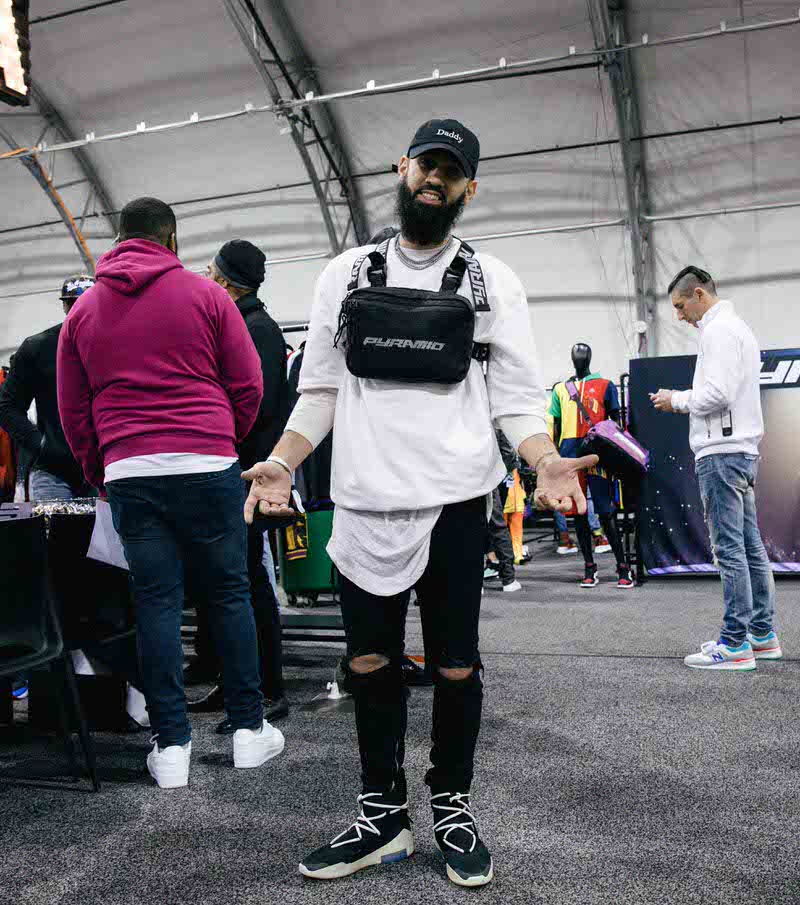 Footwear aside, technical apparel was also abundant with many people sporting variations of cargo pants, water repellent running pants and even jackets with all kinds of concealed storage compartments.
If there were two brands that stood out it was OFF-WHITE and Fear of God. Just about every colorway from Virgil Abloh and Jerry Lorenzo's Nike collaborations were spotted at one point or another.
Despite tech taking over current and forthcoming trends, AGENDA was chalk full of classics with a heavy allotment of Jordan 1s. Ranging from iterations from "The Ten" collection to Jordan Brand's inline "Not for Resale" releases, it appeared noteworthy that despite all the latest trends that are surfacing, the staples aren't ready to go away anytime soon.
See what was worn yesterday at Agenda Las Vegas in the photos below.