Intimidation Sneaker Nation.
Today's Nice Kicks' Throwback Thursday takes us back to the late '90s, a defining, highly transformative period in sneaker history, particularly for Nike Basketball.
In 1997, Eric Avar's creative genius led to the development of the Nike Air Foamposite One, a pioneering sneaker which featured blow-molded Foamposite technology, the first model of its kind. The following year, in an effort to show love to the giants of the game, Nike developed a sneaker which upped the ante even further by fusing together both Foamposite and Air Max technologies, a sneaker specifically designed for the game's legendary big men.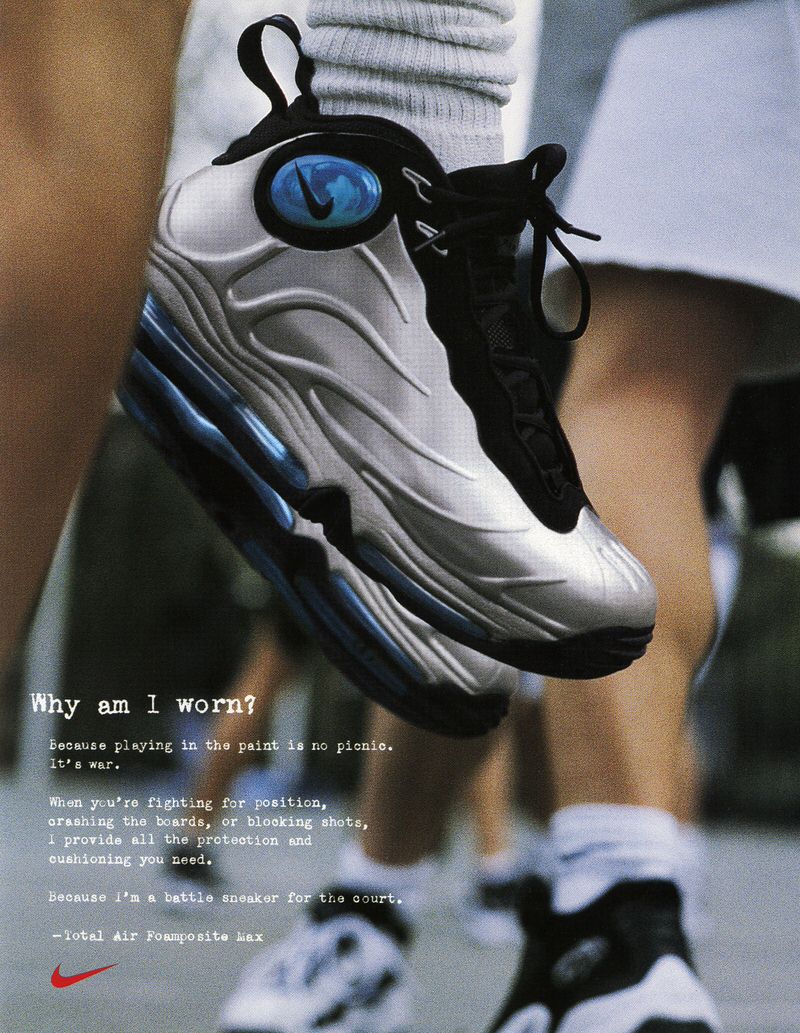 Enter the 1998 Nike Total Air Foamposite Max, sneaker of 1997-1998 NBA Rookie of the Year, 2X NBA MVP, and NBA Hall of Famer, Tim Duncan.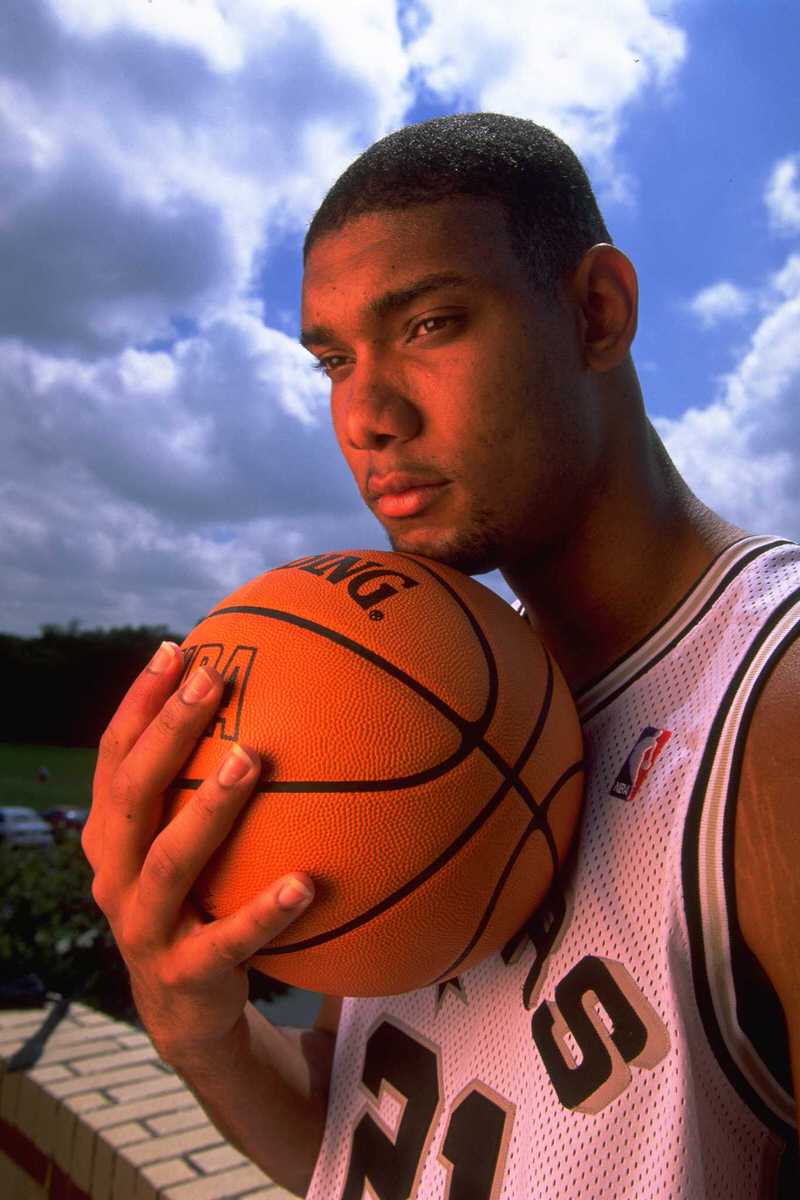 Unlike Duncan's subdued, quiet, reserved, and toned-down personality, the Total Air Foamposite Max was anything but, and served as a wonderful on-court complement to arguably the greatest power forward of all time during his early days in the NBA.
The basketball cousin to the Total Air Bus Max and Total Air Pillar cross-training sneakers, the Total Air Foamposite Max incorporated Air Max technology, also dubbed Total Air or "TL Air," with an aggressive-looking appearance meant to withstand the tough, physical play and punishment in the paint, cornerstones of '90s NBA basketball.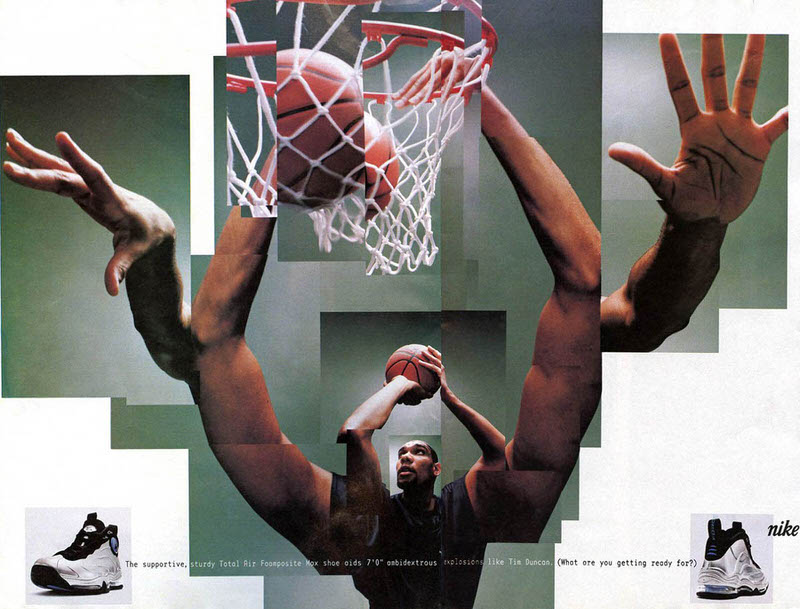 From a historical perspective, the Total Air Foamposite Max served as the face of Nike basketball from the late-90s era into the new millennium.
A model which boasted exceptional support, protection, and unparalleled comfort, the Total Foamposite Max was a fully loaded model, outfitted with an integrated pearlized metallic silver colored Foamposite upper, Phylon midsole, a thick ¾-length Air Max unit dubbed Total Air, a Dynamic-Fit inner bootie, and a carbon fiber plate for added foot stability. As an added touch, a holographic logo is seen on the lateral aspect of the sneaker, contributing to its flare and appeal.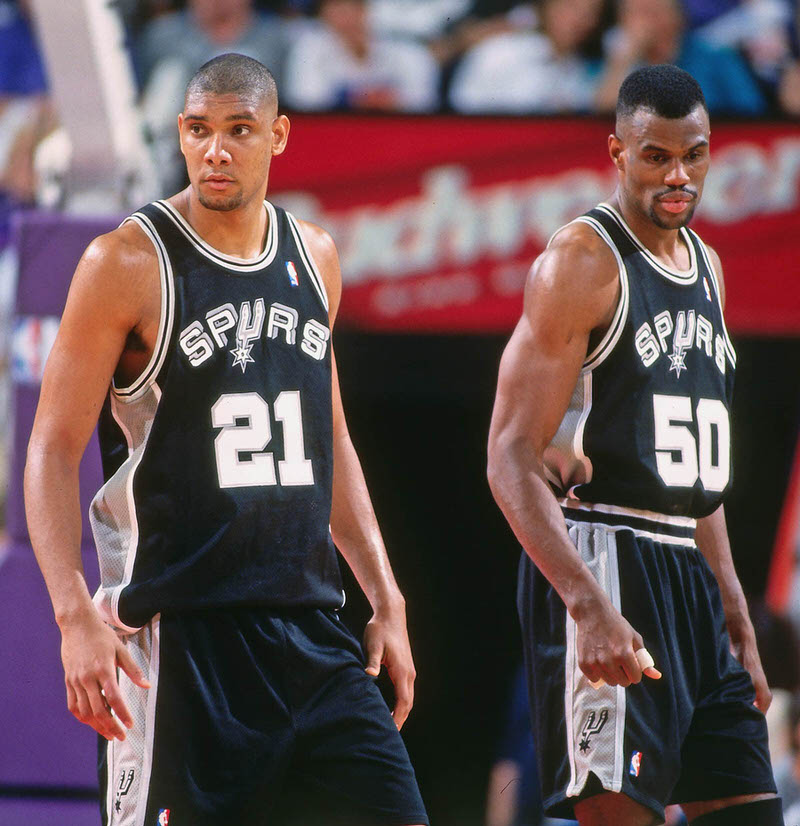 While mostly known as the sneaker worn by former Spurs' twin towers, David Robinson and Tim Duncan, the Total Air Foamposite Max to this day remains an iconic and avant-garde sneaker from a design and aesthetic standpoint. Gaining life years later off court, the model resonated well with DC sneaker collectors seen best by Wale who proudly wore the OGs for the 2009 XXL Freshman cover shoot.
In the time since Timmy, the Total Foamposite Max has been given the retro treatment at a high price point of $225 which served as a significant barrier to would-be consumers.
Now, 20 years later following its original debut, the Total Air Foamposite Max remains a relevant statement piece, a silhouette built not only for superb athletic performance but a pair which remains an important player in modern-day high fashion and urban streetwear.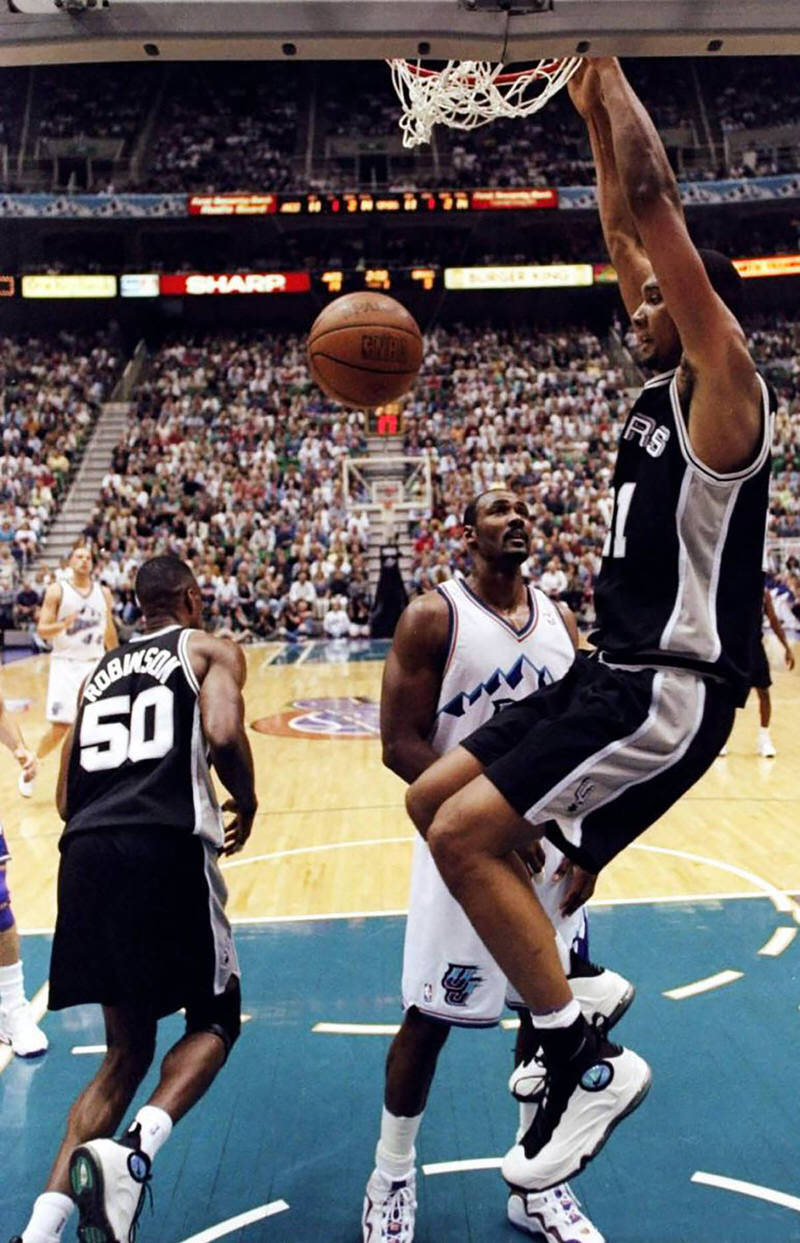 The Nike Total Air Foamposite Max: the perfect blend and intersection of sneaker art, design, and functional technology, a pair with big Air built for the Big Fundamentalist.