In the last 24 hours, Drake proved both #TeamEarly and "first" on the Supreme x Nike Air Max 95.
While the retro runner collab was first assumed to sport Swarovski crystal styling, the finished product proves less glitzy and rather an homage to the cult-classic/oft-forgotten gem that is the Nike Air Max 95 Lux.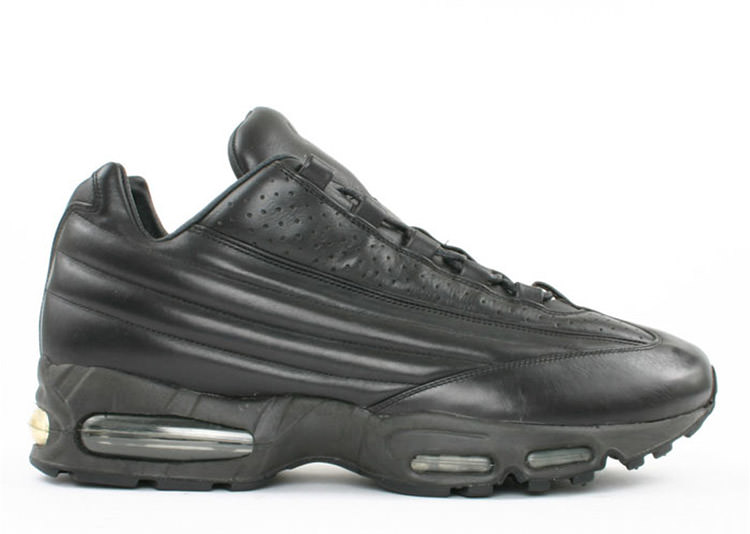 Made from Italian leather, the shoe proved the footwear foreshadowing of the eventual merger between sportswear and high fashion we see today.
Like a true luxury product, premium materials proved much more important than branding or tech with rich Italian leather draping the entire Air Max silo. Big bubbles with PSI indicators proved these weren't foreign shoes that would hurt your feet while a metallic silver hangtag shaped like Italy emphasized these weren't your middle of the mall sneakers.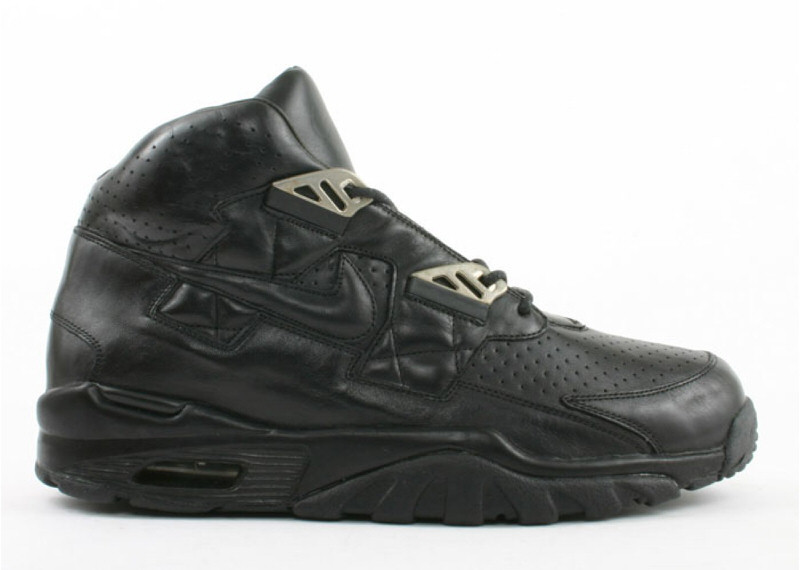 Releasing in 2001, the Air Max 95 may be the catalyst for the Supreme unarchiving but they were not alone upon arrival.
Joined by Bo Jackson's Air Trainer SC High and the Air Force 1 High, both pairs stayed true to the triple-black theme with the murdered out aesthetic only contrasted by silver hardware. While instant classic silos like the AM95, Trainer SC and AF1 had been subject to revamping of the regional or re-branded (think mini Swoosh) variety, most updates were still sporty in sentiment and less extravagant.
Though it's worth noting that the Made in Italy manufacturing brought foreign fanciness to the three sneakers born in Beaverton, one can't help but remember exactly what city was driving sneaker culture at the time: NYC.
'Classic' kicks were the coveted staple of North-easterners born in the '70s and '80s with their own bread to blow in the late '90s and early '00s. Italian leather and groundbreaking Nikes converging were simply the best of the best of the late '80s uniting in modern fashion with a Black/Black-Black color code taking to the region's cold climate and tough appeal.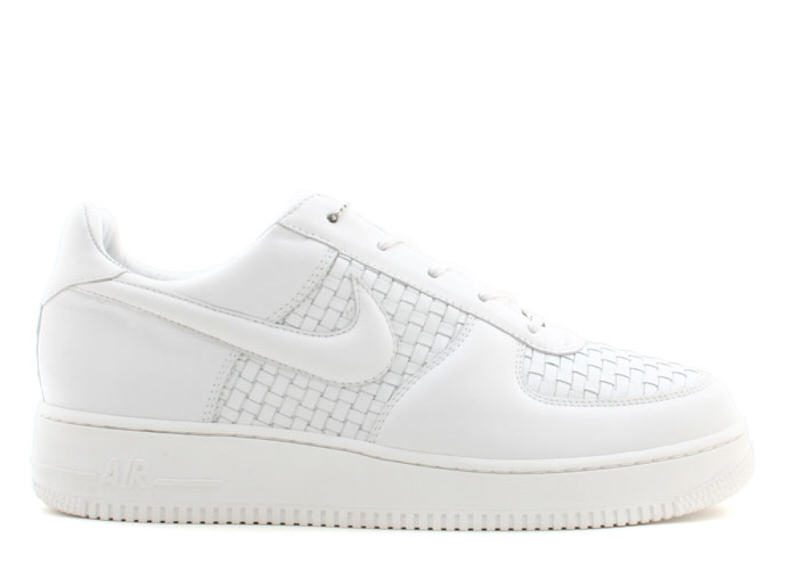 By 2003, white-on-white Air Force 1s were the toast of hip-hop fashion. Relying on the same formula but flipping the palette and cut to reflect current trends, the Air Force 1 Low Lux for '03 sported the summer-ready theme.
A woven upper received much more love than that of the Air Jordan XV while continuity was apparent on the Made in Italy hangtag. Much like Eggplant Foamposites years later, this revived retro would prove so good it would essentially come back a year later.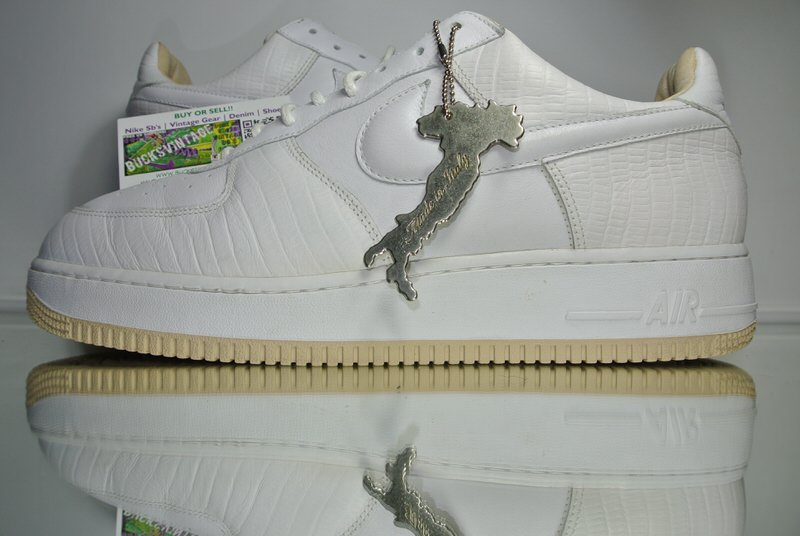 Well, kind of. The Nike Air Force 1 Lux 2004 in White/White-Straw was the must-have shoe for Puff's parties at the Hamptons.
Dropping one year after "Change Clothes" rewrote the hip-hop dress code, this shoe proved the perfect transition point for the baller with no budget. While throwbacks were to be shelved, Air Force 1s were not to be let go. This upgraded pair of White-on-Whites wore well for those trading in their 4x white tees for 2x Lacoste polos and Polo Purple Label button ups.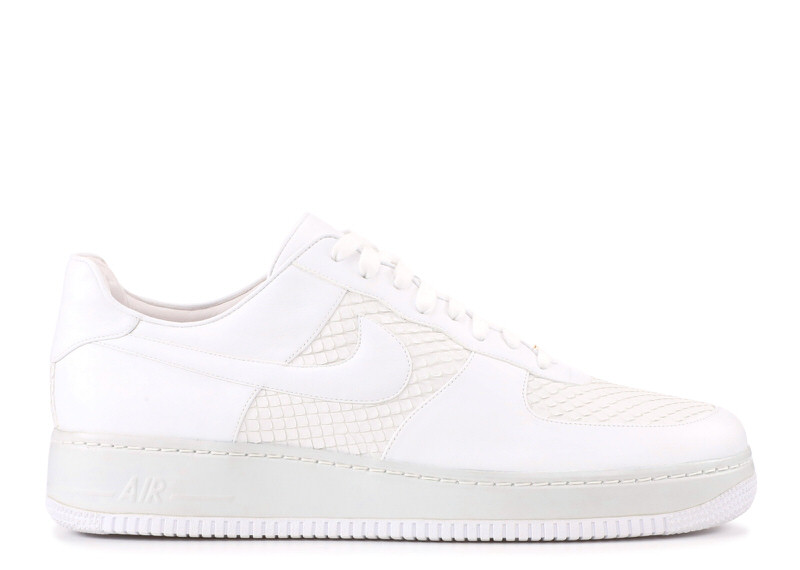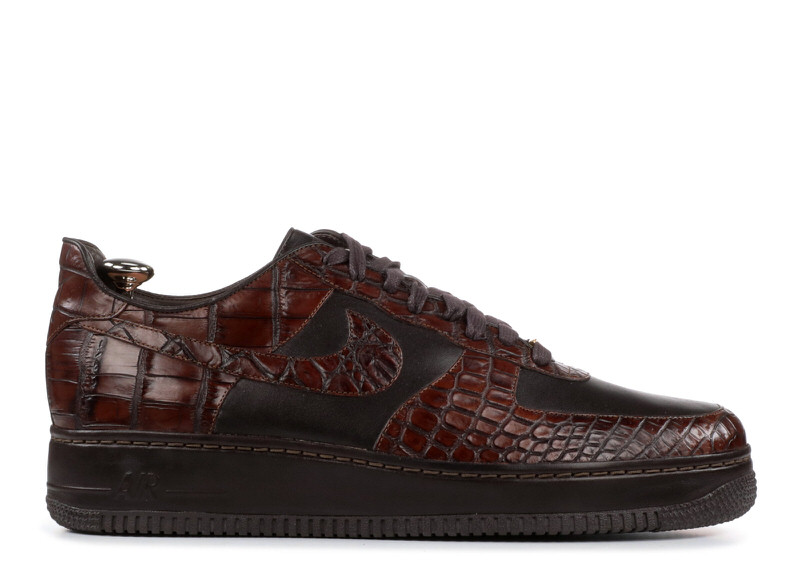 After a three year wait, Lux returned in a major way with the Air Force 1 Low Anaconda and Crocodile Pack.
Releasing in 2007, a year the Air Force 1 was essentially rebranded and reshaped in celebration of its 25th anniversary, these Lux Lows took stunting to a whole new price-point. Releasing for $2,000 a pop, you had to be big money to buy a pair of these and damn near be on a red carpet to rock them.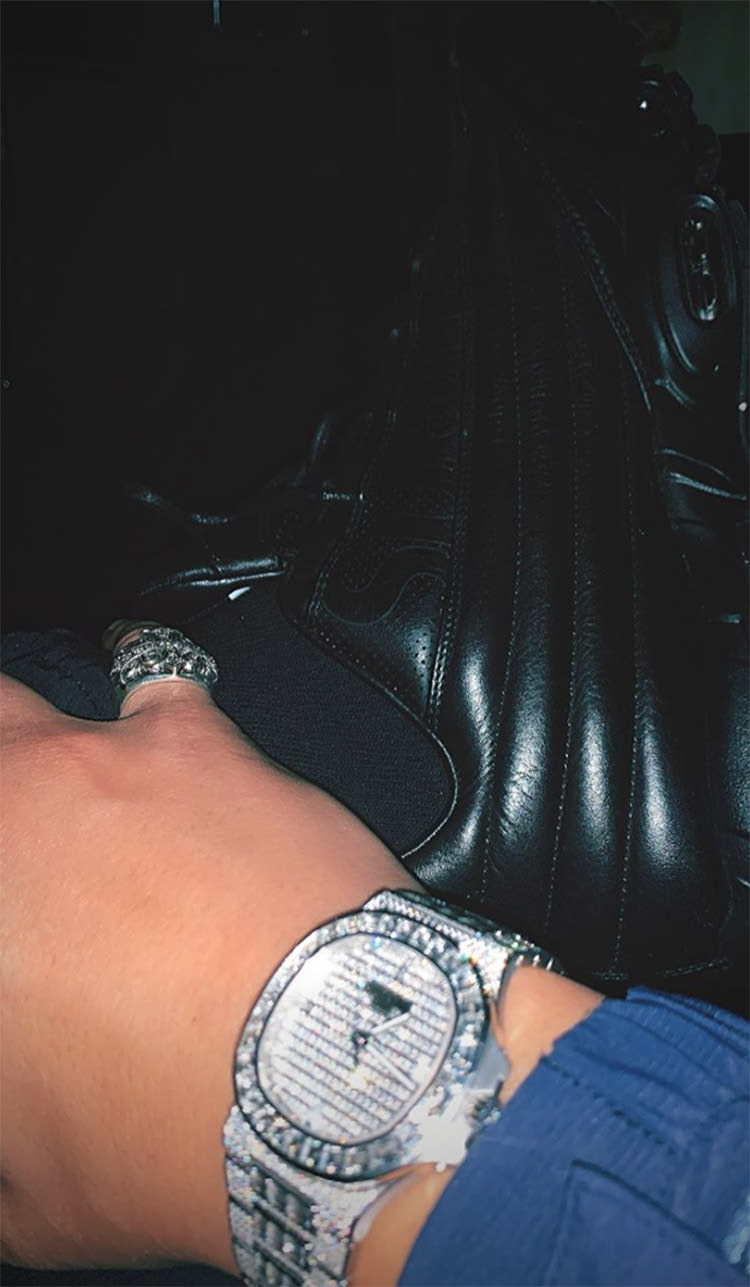 As Supreme continues to unarchive cult classics while playing with more grandeur price points, could other Lux launches come back? In an era where headlines mean hype and hype means heat there's no doubt that dropping co-branded classics for the price of a car payment or mortgage will get plenty of attention.
However, as Supreme often proves, they're also about attention to detail. If they weren't bringing back the Air Max 95 Lux would many of today's kick collectors ever know about this ahead of its time collection? Likely not. We're if nothing else intrigued to see what they do next.
select imagery via Flight Club, Sneakerpedia & Bucks Vintage