It seems like only yestereday the Golf Wang was turning the set of Jimmy Fallon into Halloween havoc. Well, fast forward to a slew of fire albums, a Cartoon Network deal and a festival, and the kids from Odd Future are still crushing. The latest example proves to be the Nike Kyrie 5 "Taco" that's dropping soon and just debuted on court.
Designed by Taco himself, Woodland camo covers the entire upper with hunter orange accents playing towards the outdoor theme. Taco tagging takes to the Venus Flytrap area on the tongue with Kyrie's crest stamping the top. Perhaps most striking is the protruding Swoosh logo that's much bigger than that of the inline version and wraps around the entire ankle collar.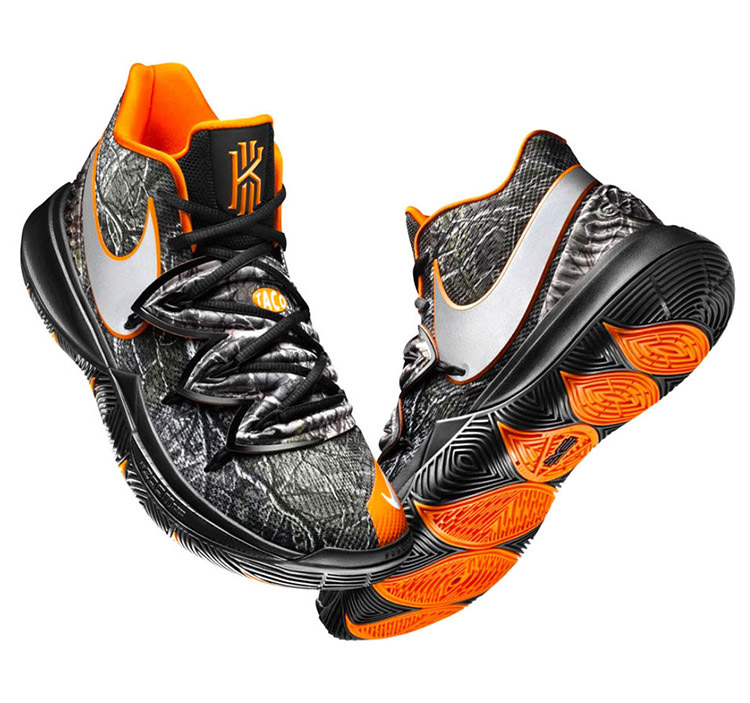 The Nike Kyrie 5 "Taco" releases on November 16th online at Nike. Peep photos of the collab on its two namesake figures below.
Nike Kyrie 5 "Taco"
Release Date: November 16, 2018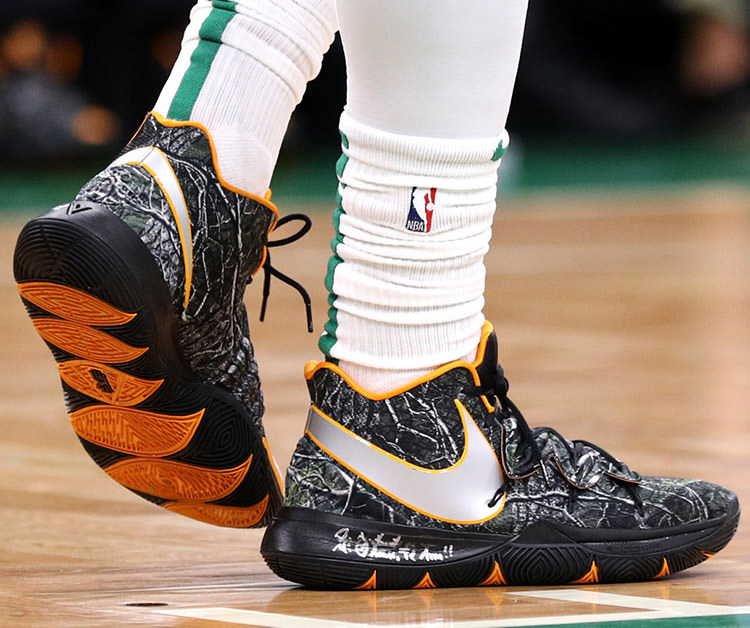 Source: Hypebeast