Great handles require great footwork. Great colorways require great storytelling. Both foundations lift the very grounded Nike Kyrie 5.
Debuting Zoom Turbo cushioning in the forefoot, the latest launch for the lightning-quick point guard wraps the time-tested tech around the curved bed of the outsole for greater response on Irving's pin-point crossovers.
More flexible than standard Zoom and articulated for his game, this evolution in tech follows the lineage of his collection that's long been about changing direction.
Locking in his quick feet, Flywire shows up in Venus Flytrap inspired styling made to move well with the Zoom Turbo tech. Math and spirit inspire the traction pattern, using a combination of geometry and Kyrie's Hamsa hand tattoo to keep cutting and spook away the bad juju.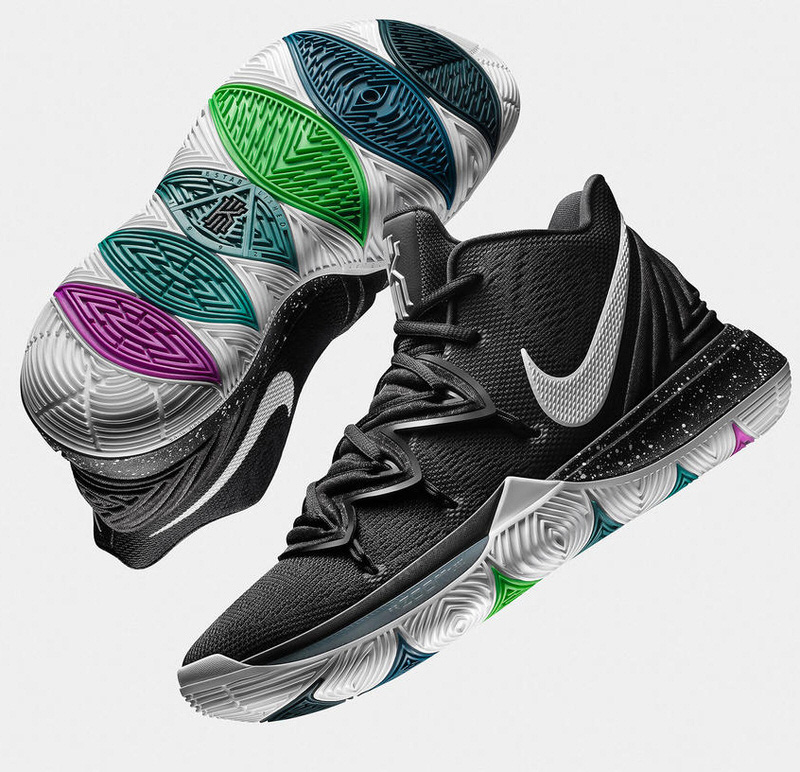 While the Nike Kyrie 5 "BLK MGC" will launch in the US on November 22nd, an array of unique stories coming straight from Kyrie will lead the shoe over the course of the season.
Keep it locked to Nice Kicks for the PEs Kyrie has worn this year and new takes on the Kyrie 5.
Nike Kyrie 5
Release Date: November 22, 2018