Following LeBron's Purple PE – or rather GE – that kicked off the cyber season, the Nike Kobe V Protro Chaos Gamer Exclusive sees another Laker legend going digital.
The second GE of the year, the Chaos GE more or less merges the OG Chaos with that of the OG Ink for an ever darker purple take on the Black Mamba's Christmas colorway.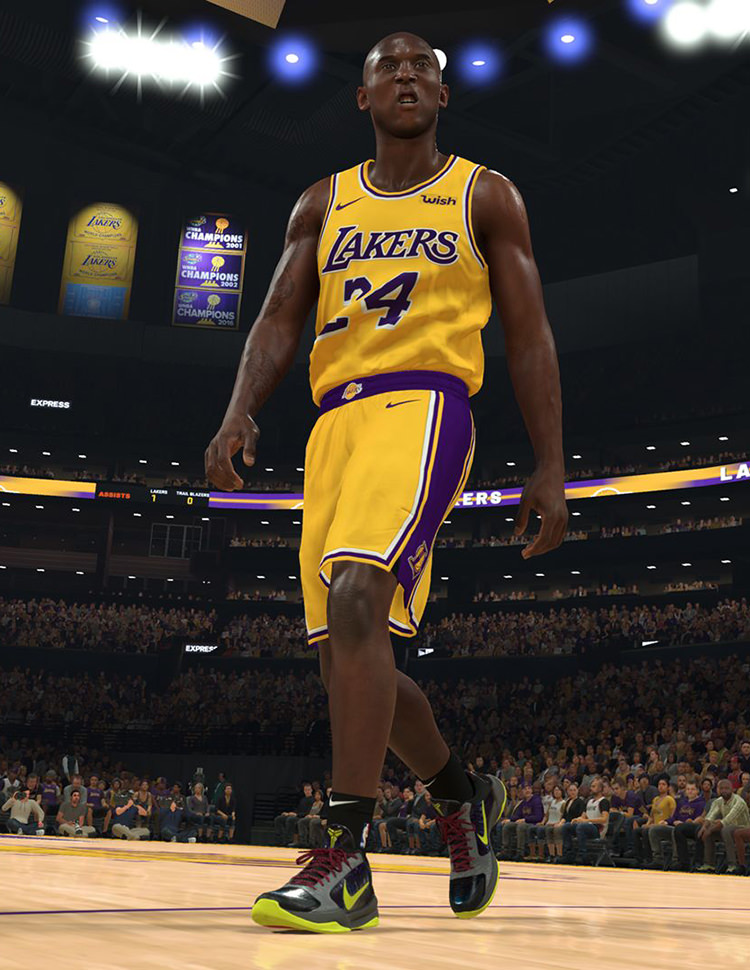 While Kobe is retired, active 2k players can put in work to make these their own both in the game and on their feet.
Starting on December 26 through 2K20's MyPLAYER Nation mode, gamers will have a chance to unlock these exclusive sneakers.
While LeBron was first and Kobe was second, it looks like Nike has something coming up for the Kyrie 6 and PG 4.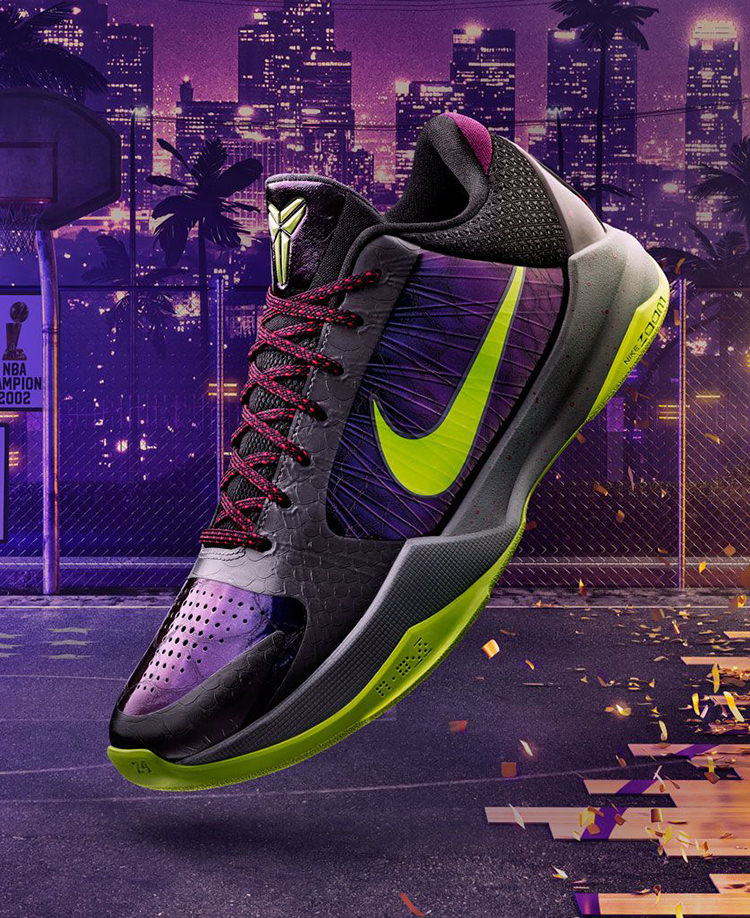 With All-Star Weekend, NBA Playoff and NBA Final GEs set to be announced, mark your calendar and prep your thumbs for December 26th for this Black Mamba rarity.
Nike Kobe V Protro Chaos Gamer Exclusive
Release Date: December 26, 2019