The NBA is back.
While Nike's top players will be sporting Opening Night colorways and Nike By You creations, a new echelon of sneakers will be introduced this year: Gamer Exclusives.
Beginning with a Nike LeBron 17 that would make Prince proud, the Swoosh has signed on with NBA 2K to release limited edition kicks that are exclusive to those that do work on the game's MyPLAYER Nation Mode.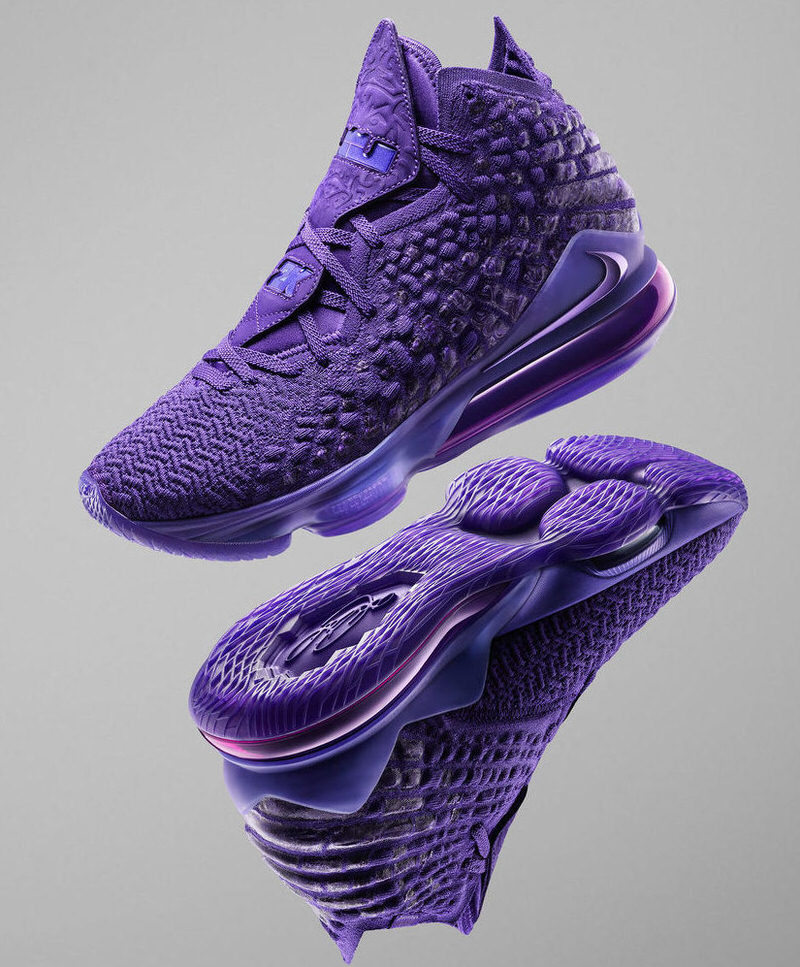 Yup, no more campouts or no more pre-draft workouts. A strong will and strong thumbs will get you select kicks that can't be acquired any other way.
The MyPLAYER Nation game mode was in fact co-created by 2K and Nike Basketball, allowing NBA 2K20 players put in work via a schedule that will mirror the NBA schedule. By playing well, gamers will be able to unlock the chance to purchase Gamer Exclusives over the course of the year when they reach specified milestones. To cop the "GE" sneakers, a player has to link their 2K and Nike accounts via the SNKRS app. Essentially, you can buy the kicks in real life and have your player rocking them in the video game.
With ten total Gamer Exclusives on tap for the 2019-20 season, the LeBron 17 pictured above is set to start it all. Need these? Well, you've got to upskill your MyPLAYER avatar to 98, topping that of King James' in-game rating of 97.
The MyPLAYER Nation game mode just launched today.
Start playing for your chance to score the first LeBron 17 GE.