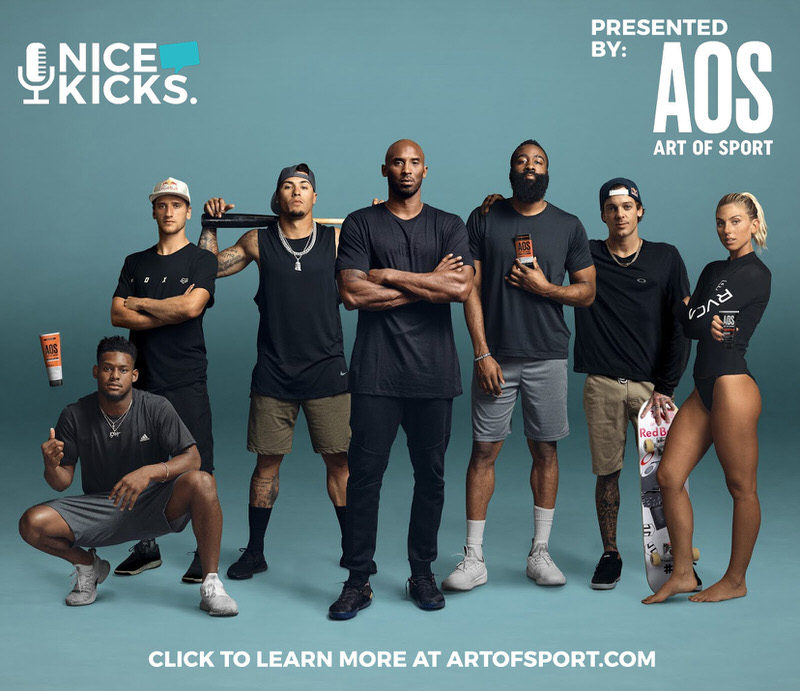 words // Nick DePaula:
production // Jade Hoye
All summer long, there was no bigger story in the NBA than LeBron James' move to the Los Angeles Lakers.
With new surroundings and new expectations abound, James will also be lacing up his new LeBron 16 sneaker all season long, looking to take advantage of the league's new anything-goes sneaker rules.
To hear all about the design of the line's latest signature model, how his move to the Lakers will impact Nike and what they have in store for the much anticipated Space Jam 2, we caught up with LeBron's longtime designer Jason Petrie on the latest episode of the Nice Kicks Podcast.
"The color rules are whatever," says Jason Petrie. "He's LeBron James, he's gonna do what he wants to do. You can imagine, with zero compliance necessary now, for sure we're gonna flex on that."
With #LeBronWatch on deck yet again, and James looking to utilize his platform to tell stories around everything from social causes to uplifting women to city narratives, you can expect to see a nightly frenzy for all 82.
"We're helping to give another reason to watch him every night, through his footwear," added Petrie. "We have some gems for the culture."
[ LISTEN HERE: Subscribe to the Nice Kicks Podcast and check out the latest episode on iTunes. ]
Presented by: Art of Sport, a new performance driven body care brand for athletes. Available now at ArtOfSport.com.