College dropout to head of the class.
Today's Nice Kicks' Throwback Thursday rewinds back to 2009 where we pay tribute to the rapper, singer, songwriter, record producer, entrepreneur and fashion designer that is Kanye West and his Nike Air Yeezy 1 in its "Zen Grey" launch colorway.
After suffering a near-fatal car accident in October 2002, Kanye rose to fame with his legendary and memorable song, "Through the Wire," a testament to his incredible determination and will to live following the tragedy.
This pivotal record proved the lead single for his genre and culture changing debut album, The College Dropout, which marked West's arrival as not just a producer but a rapper and an icon in the worlds of art and fashion.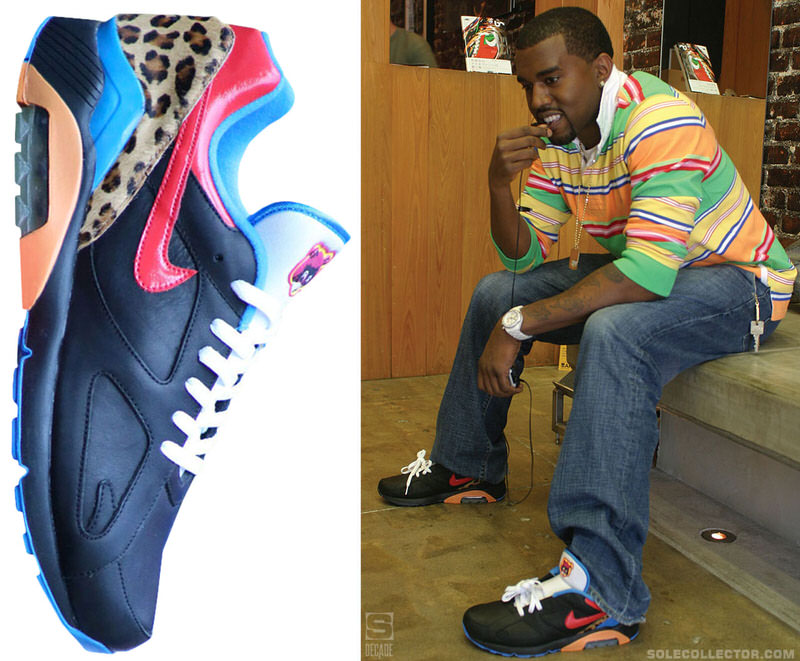 For many, his introduction into fashion in the lens of footwear dates as far back as the mid-2000s with a highly-coveted, limited edition Nike Air 180 "College Dropout" collaboration in the black, flame-photo blue colorway which featured his iconic bear logo. While the shoe never hit stores, it set the stage for something that would both release at retail and break the Internet.
Following the friends and family collaboration with Nike, Kanye has designed a line of transcendental sneakers which appealed to the masses both within the sneaker and music communities with the debut of the 2009 Nike Air Yeezy 1.
The Nike Air Yeezy 1 truly was ahead of its time, intertwining style and comfort as a high-profile, premium lifestyle model, a sneaker that has maintained its appeal and lure over time.
Featuring a visible heel air sole unit, midfoot ankle straps a la Bo Jackson's Air Trainer, and most notably, an Air Jordan 3-inspired outsole designed by Tinker Hatfield, the Air Yeezy 1 incorporated some of the most iconic and classic elements in sneaker history, a perfect fusion of past and present.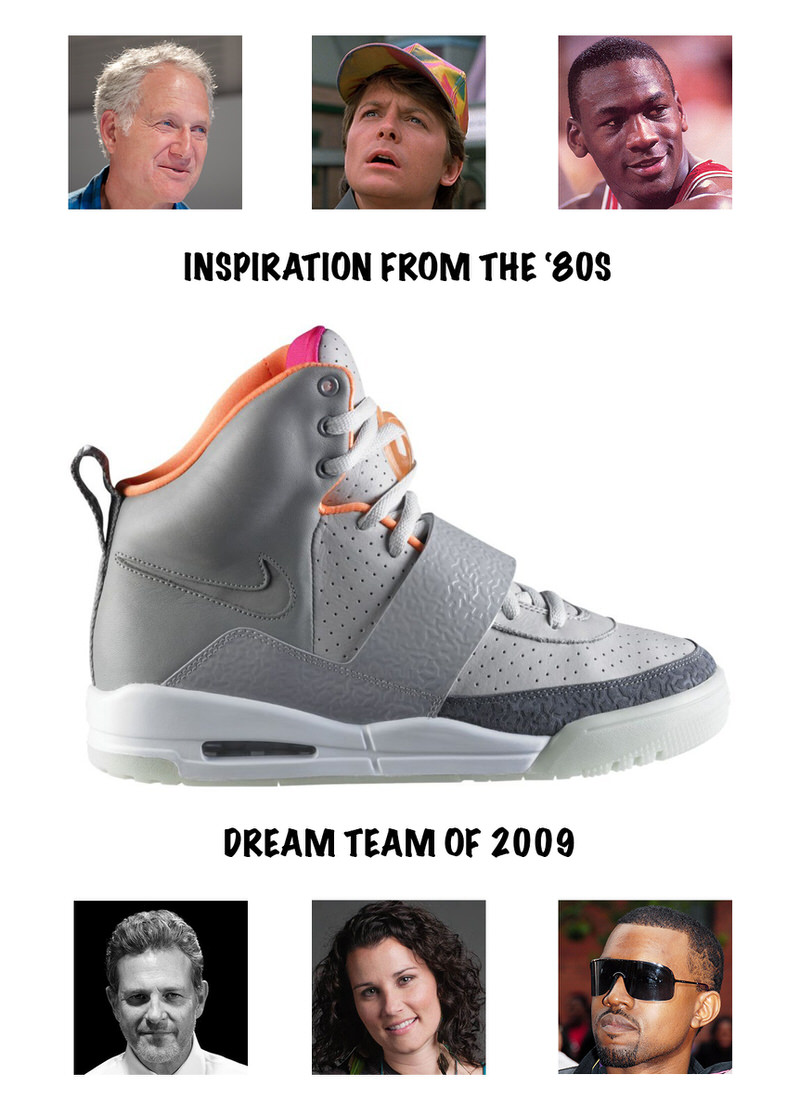 A highly coveted and desired sneaker in the sneaker community as well as in entertainment, hip-hop and fashion circles, the Air Yeezy 1 in the "Zen Grey" released on April 4, 2009. The shoe caused campouts nationwide and sold out immediately.
While the Yeezy 1 was buzzing IRL, in many ways, the shoe was an early case study for influencer marketing on the Internet as fashionable friends such as Don C, Ibn Jasper and Marcus Troy were sent the shoe a month ahead of drop date, debuting the colorway in their own photos on the blogosphere.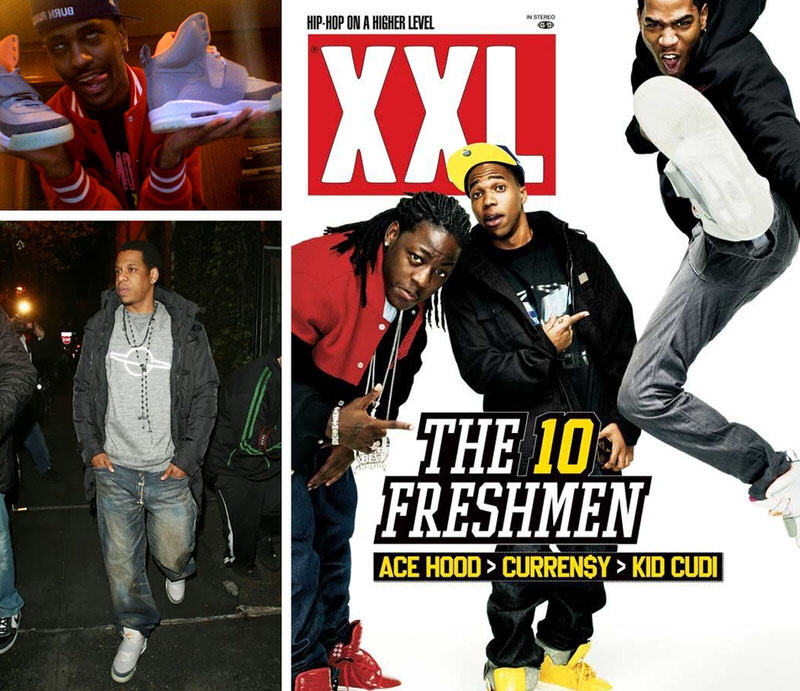 A fixture in hip-hop upon arrival, the Air Yeezy 1 "Zen Grey" has been seen on foot by a plethora of rappers and entertainers over the years including Jay-Z, Big Sean, Kid Cudi, Bun B, Kevin Hart, The Game, Rick Ross and Common to name a few.
Furthermore, the Yeezy 1 made headlines in October 2012 when it appeared on an episode of "Judge Judy," shining light on Kanye's strong influence on sneakers and sneaker culture directly into living rooms of casual viewers throughout the country.
In 2015, Kicks On Court Champ PJ Tucker famously laced up his pair of Yeezy 1 "Zen Grey" for the Phoenix Suns en route to an 11-point, 7-rebound performance in the Suns' 120-101 victory over the Los Angeles Lakers.
While Kanye remains a notable albeit polarizing figure in society and culture, one cannot diminish or discount his contributions in music, fashion, and sport culture.
A pioneer, trendsetter, and fashion influencer, his creative genius is largely unmatched and most certainly deserves recognition and respect.
The Nike Air Yeezy 1 "Zen Grey": a sneaker which paints a thousand pictures, a colorway of which you're bound to fall in love.