Welcome to Bubble University.
This week's Nice Kicks' Throwback Thursday pays tribute to Air Max Month and March Madness. Now entering its unprecedented 80th year, March Madness has become one of the most famous annual sporting events in the United States, an event which ties together entire communities and regions, which transcends sport and has become an integral way of life in American sport and social consciousness.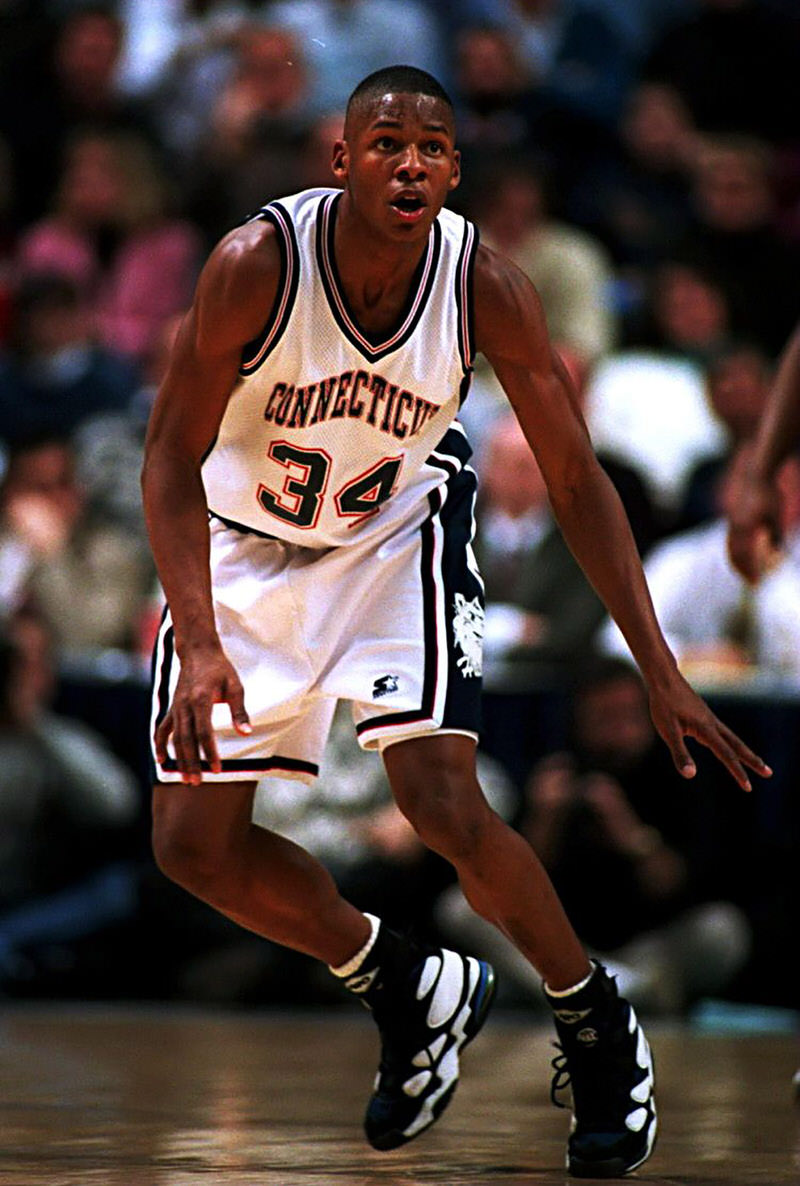 Each year prior to the start of the tournament, countless fans and college students from around the country complete their brackets in hopes of predicting the outcome of the NCAA tournament, a tournament in which hopefuls and mighty underdogs seemingly do the unthinkable by upsetting higher-ranked teams in what many call the purest and beautiful form of basketball, the epitome of team play.
Throughout its storied history, a plethora of legendary and iconic kicks have graced the NCAA hardwood over the years including many notable Nike models such as the Air Force Max, Air Dynamic Flight, Air Maestro, Air Foamposite One, Air Flight Huarache, Air Max Penny, Air Zoom Flight, Air Wayup, Air Metal Force and Air Jordan 11, during the classic '90s hoops era which took the nation and sporting world by storm.
However, there remains one classic '90s hoops pair that is synonymous with one of the most iconic and successful basketball programs in NCAA history, a symbiotic relationship which forever fused sport and fashion: the 1995 Nike Air Max2 Uptempo, sneaker of choice of the Duke University Blue Devils.
The Air Max2 Uptempo served as the premiere, statement piece in Nike's Uptempo basketball line during the mid-'90s hoops era, widely considered the height and prime in sneaker history.
The predecessor to the 1995 Nike Air Max Uptempo and Air Max Uptempo 3, the Air Max2 Uptempo – both then and now – is viewed as an iconic and popular piece. Canvassing college basketball, it was a silhouette which graced the hardwood at the NCAA level during the 1995 NCAA Tournament by the likes of Ray Allen (UConn), Paul Pierce (Kansas), Ray Jackson and Maurice Taylor (Michigan) and Marcus Camby (UMass).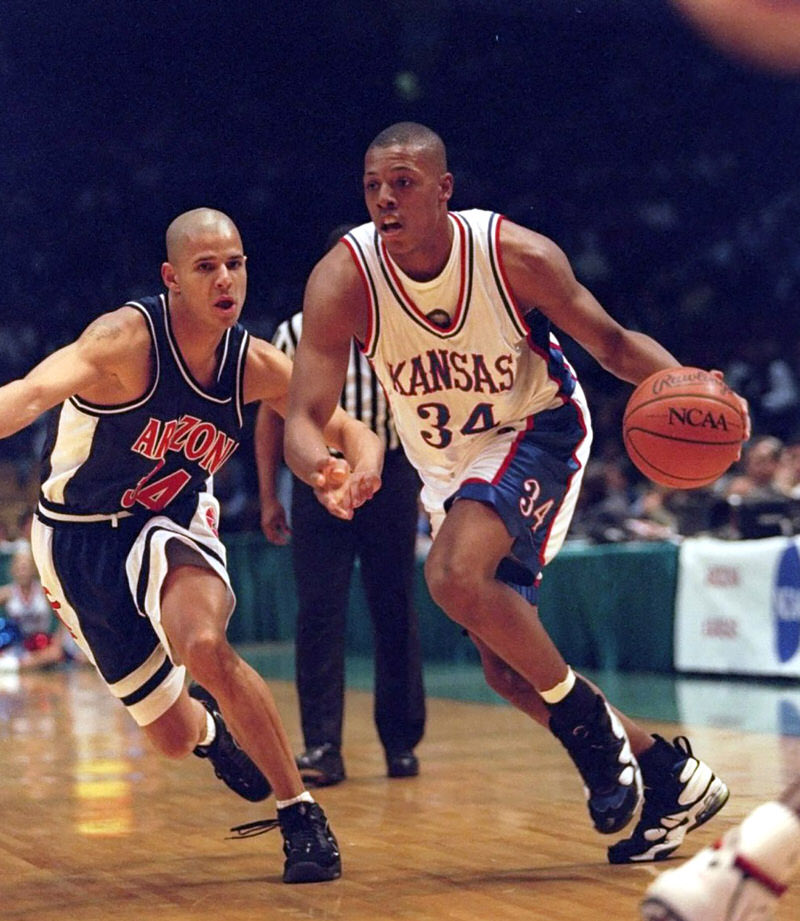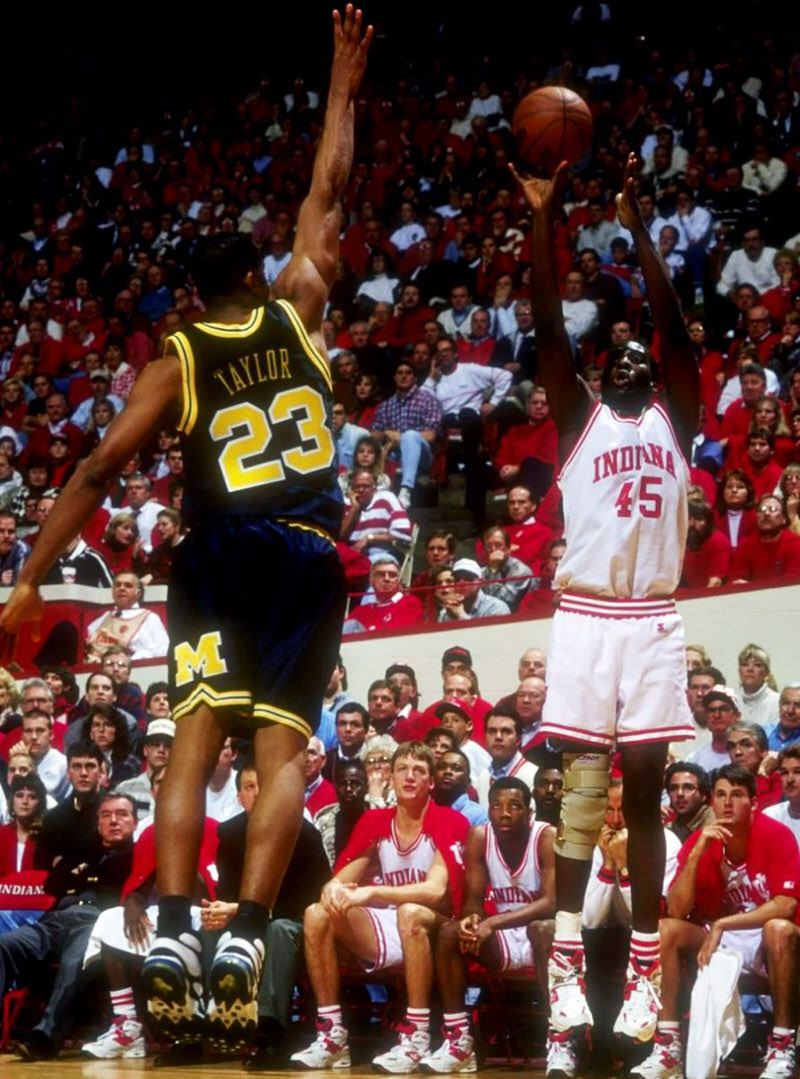 The shoes came fully loaded with the best Nike technology available including a visible dual pressure chamber heel Air Max2 unit (25PSI+5PSI), encapsulated forefoot air sole unit, full-length Phylon midsole, Dynamic-Fit inner sleeve, and Waffle outsole.
As a finishing touch, the shoes featured a combination Durabuck upper with vented mesh that was both aggressive, stylish, and offered both a pleasant aesthetic profile and a comfortable feel on court.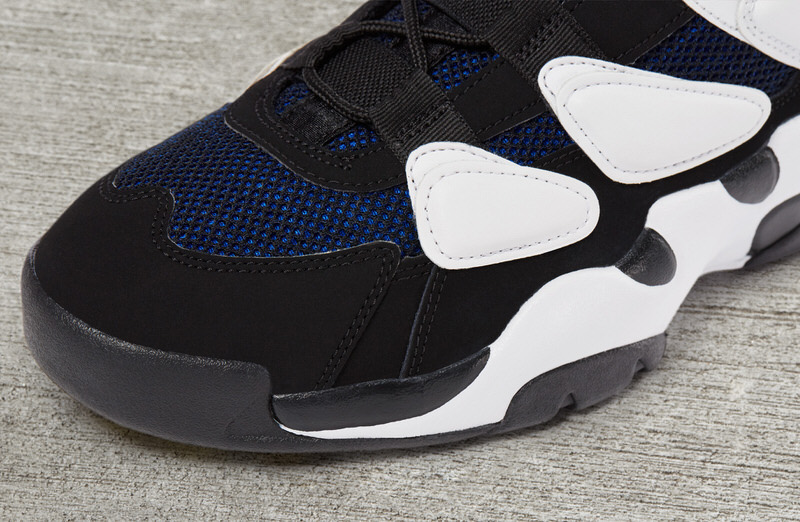 Multiple colorways released back in the day including black/metallic silver-dark shadow-true red, white/regal blue-black worn by Chris Webber of the Washington Bullets and Eddie Jones of the Lakers, as well as a royal blue/black-white-lemon "Duke University" colorway.
The latter was worn by Alonzo Mourning at the 1995 NBA All-Star Game in Phoenix and Barry Sanders, who also rocked the Duke colorway on the turf throughout the '95 NFL season and 1996 Pro Bowl as well.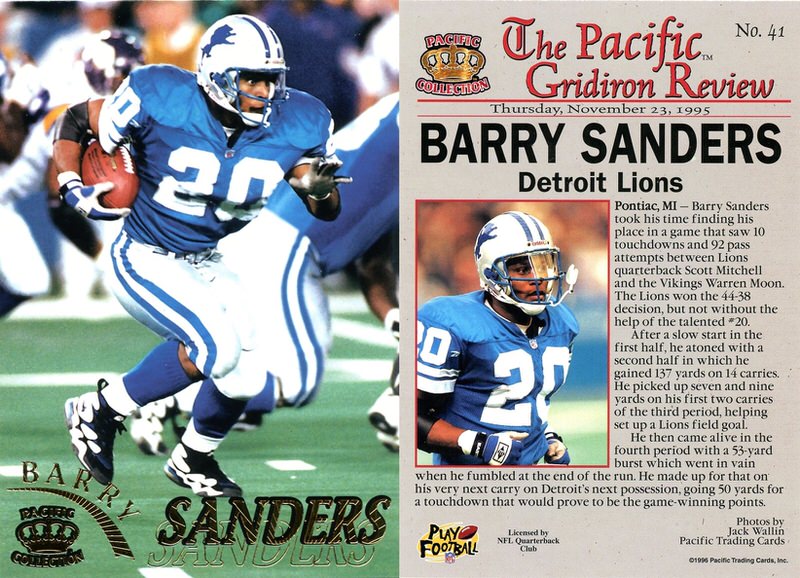 Additionally, a low-top version was produced in black/regal blue and white/concord, complete with a multicolored Air Max2 box, demonstrating the shoe's versatility as a stable hoops shoe and a staple in the Nike Uptempo basketball line.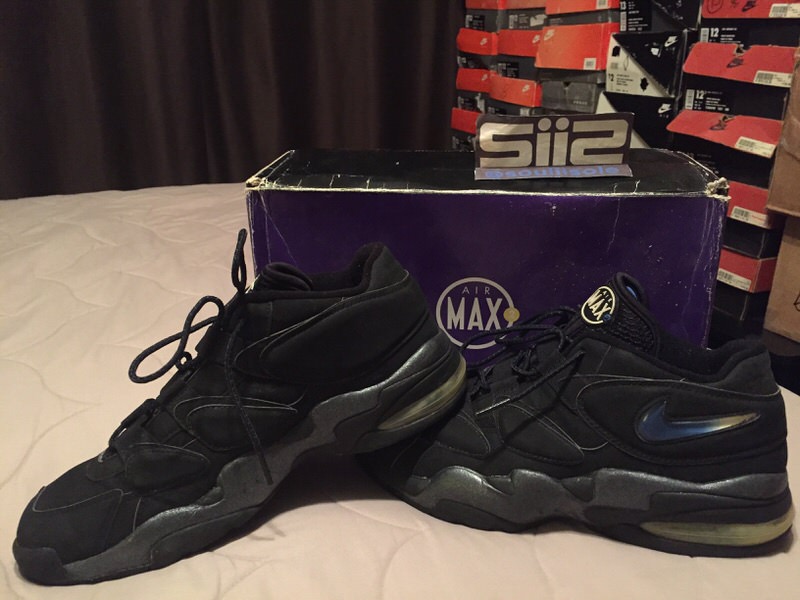 The Air Max2 Uptempo "Duke" colorway made its retro return in late 2011 which evoked nostalgia for older enthusiasts with near-correct colorblocking sans thick heel air bubble as seen on the OG version back in the day, illustrating this iteration's sport fashion appeal and longstanding relevance in the modern era.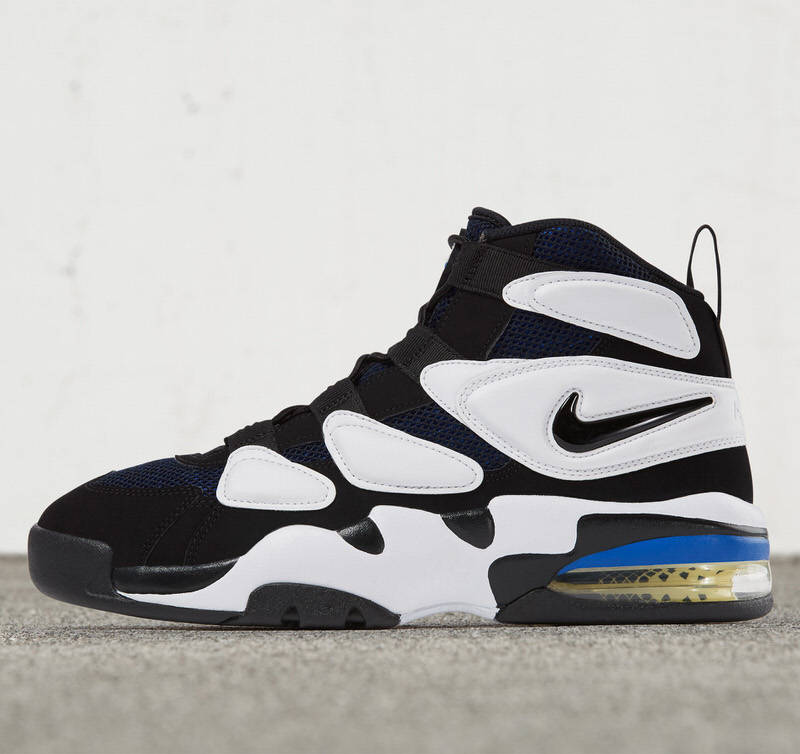 Nearly 25 years after its original release, this iconic hoops model born during the golden era of Nike basketball continues to exert its influence within sneaker culture, having secured its rightful place in the pantheon of greatest Nike basketball sneakers ever produced for its street credibility and urban fashion appeal, the face of Air Max and Uptempo in the 90s. In fact, it even inspired John Elliott's love of sneakers.
Flashback to '95, lace up the Air Max2 Uptempo, play like a Blue Devil, and receive an early acceptance into Bubble U. No monetary bribes needed.