styled shots by Rob Mata
Go By Air.
Welcome to Nice Kicks' Throwback Thursday where we take a look back at another pioneering and sentinel piece in the iconic Air Max lineage: the 2006 Nike Air Max 360.
One of the most significant and technological developments in the 20th century includes the advent of the Nike Air Sole unit, a technology developed by engineer Frank Rudy, a special gas pressurized inside a tough, flexible and elastic urethane skin.
First used in the Nike Tailwind, the Air Sole unit ultimately became Nike's Willy Wonka golden ticket to sporting dominance and immortality, helping transform the athletic shoe company formerly known as Blue Ribbon Sports on Pico Boulevard in Santa Monica into a global technological giant.
As sneaker design and technology evolved, so too did the air sole unit, which underwent constant innovation and development. In the late 80s, the Nike Air Revolution basketball sneaker completely changed the game and introduced the world to visible Nike Air. Around the same time, the Nike Air Max 1, an iconic and timeless silhouette designed by Tinker Hatfield and modeled after the famous Centre Pompidou in Paris, featured a large-volume visible heel Air Max unit, a model which has great staying power today.
In the early '90s, the Air Max 90 and Air Structure released which featured both visible heel and encapsulated forefoot air sole units, the latter with asymmetrically-sized different colored air unit windows along the medial and lateral aspects of the shoe. 1991 saw the release of the Air 180, a transcendental and pioneering Air Max model presented in a brand-new silver Air Max 180 box which used a 180-degree visible heel air sole unit, offering the runner "50% more air and twice the cush" according to Nike marketing ad campaigns at the time.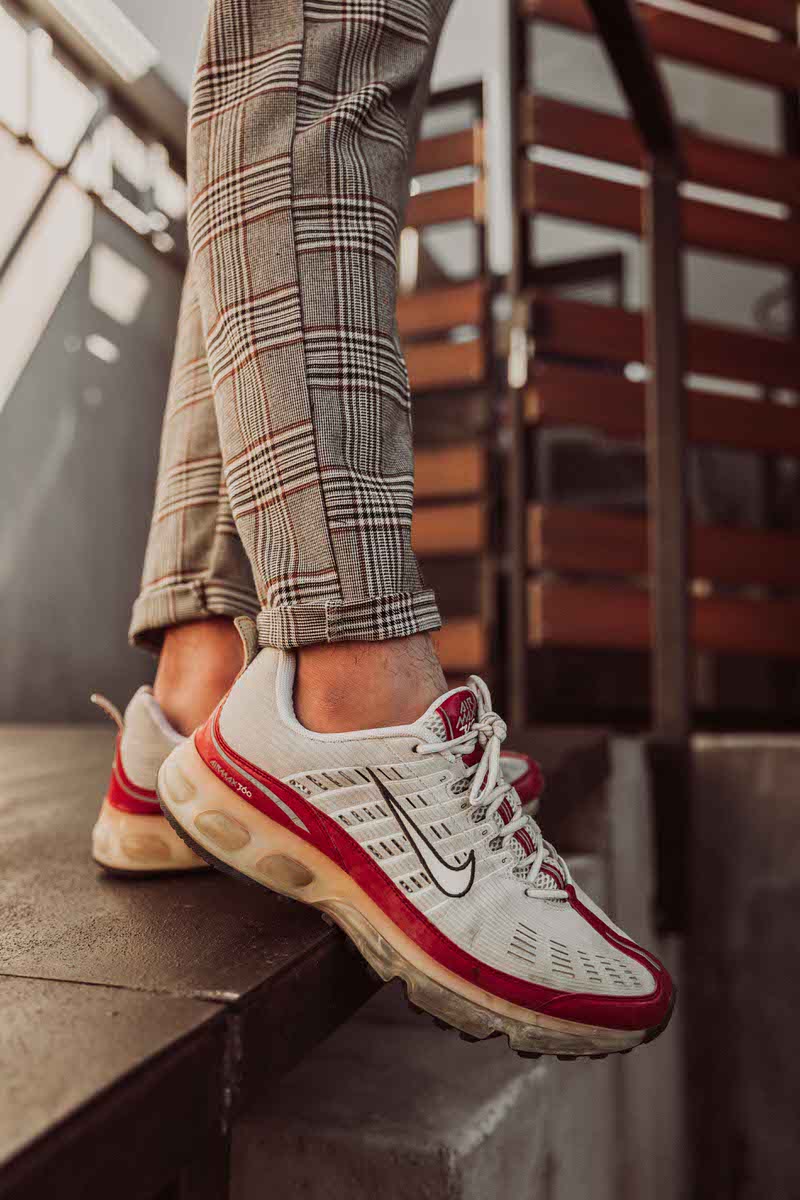 At a time and era when "bigger was better", when "more was more," Nike released the Air Max '93 which included a visible heel single-pressure 270-degree bag for maximum comfort and protection. A year later, Nike upped the ante even further and debuted the Air Max2, the first running sneaker to feature a dual-pressure chamber visible heel Air Max2 unit, a game-changing silhouette for both its beautiful colorways, lightweight Huarache and Air Max2 technologies, and overall aesthetic.
Over a decade later, in 2006, after additional refinements in both Air Sole unit cushioning and midsole materials, Nike debuted a brand-new state-of-the-art Air Max technology appropriately called the Air Max 360 which allowed runners to experience "360 degrees of Nike Air cushioning" by virtue of the shoe's smooth and durable ride.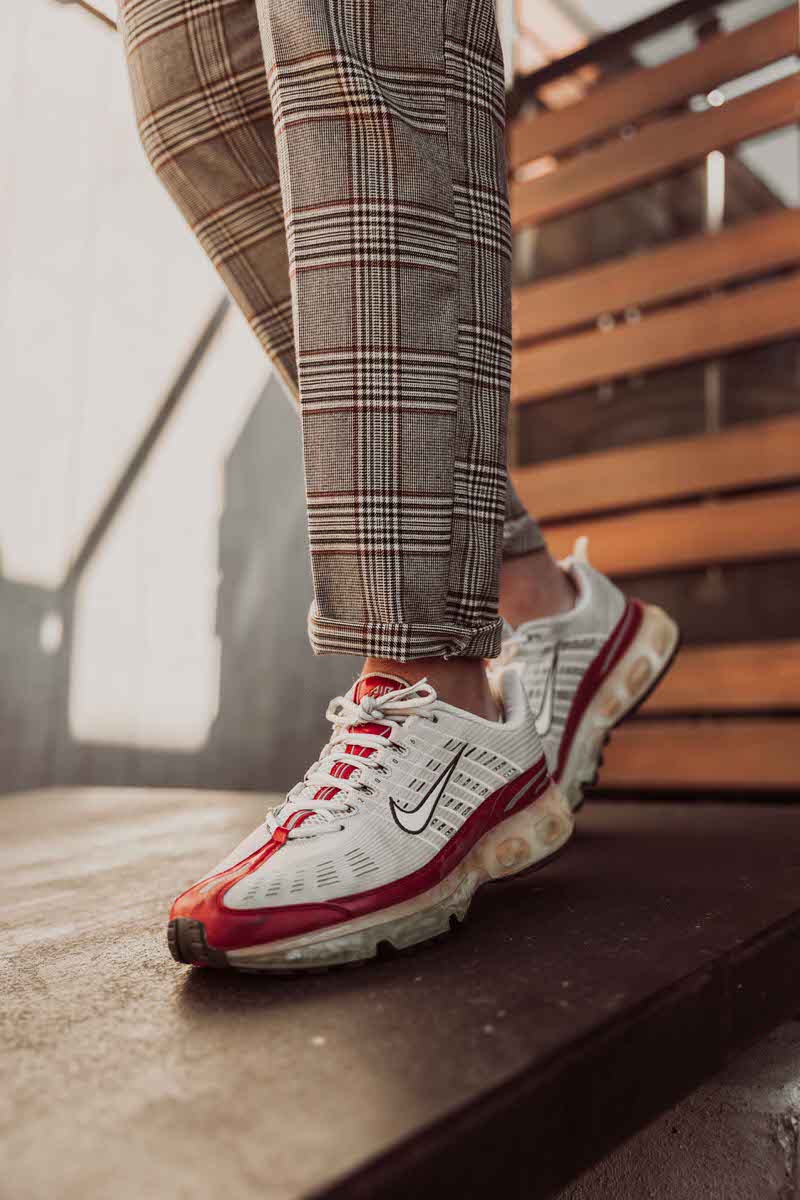 Extremely lightweight – less than 13 ounces – the Air Max 360 debuted at an original retail price of $160 made with comfort in mind. Like its late-80s running predecessor modeled after the Pompidou Center, the Air Max 360 allowed for complete exposure of its interior architecture and anatomy, visible from every angle.
More importantly, the shoe abandoned the old guard ethyl vinyl acetate (EVA) foam midsole and instead incorporated a full-length 360-degree air sole unit which offered maximum comfort and protection without compromising weight or the risk of EVA foam breakdown over time as compared to midsoles used in older running shoes characteristic of previous generations.
Multiple models released, first with the Air Max 360 1 in 2006, followed by the Air Max 360 2 in 2007-2008 which featured design differences along the upper. Additionally, the Air Max 360 technology branched into other sport lines including basketball, a popular and heavily marketed silhouette among consumers.
The Air Max 360 made for a highly cushioned, stable hoops shoe which allowed the player to "ball on air" and was worn court by former Phoenix Suns All-Star forward, Amare Stoudamire, who rocked an Air Max 360 "STAT" (Standing Tall and Talented) player sample pair while catching alley-oop and behind-the-back passes from Steve Nash.
Tracy Teague, Nike's basketball creative director who designed the 1992 Air Maestro and played an integral part in the development of the Air Max 360, said the following: "You learn from every project that you do, but I can't think of many other projects where we learned so much," — a testament to the highly innovative, forward-thinking, progressive nature of the Air Max 360 sneaker particularly from a product engineering perspective.
In light of the newly released Nike Air Max 720, the newest iteration in the storied and remarkable Air Max line, the Air Max lineage has indeed come full circle — literally and figuratively — illustrating its long-lasting, timeless appeal and enduring cultural significance as an integral part of contemporary mainstream American fashion, social consciousness and sport culture, a significant piece within sneaker history.