The Nike Adapt BB has won over the hearts of sneakerheads, customizers and performance tech lovers ever since it released. The future of basketball shoes is here thanks to Tinker Hatfield and the geniuses over at Nike HQ who have cooked up the self-lacing performance shoe.
The silhouette has donned an array of colorways and PE iterations since it released. Renown customizer Sierato has done his fair share of customs for Memphis Grizzlies rookie Ja Morant. Now, LSU grad and Celtics rookie Tremont Waters gets his own custom Nike Adapt BB.
The shoe is dipped in that iconic Celtics green and covered in clovers. In addition to that, the shoe features the C's logo on the upper in addition to Waters' mantra — #WatersWay.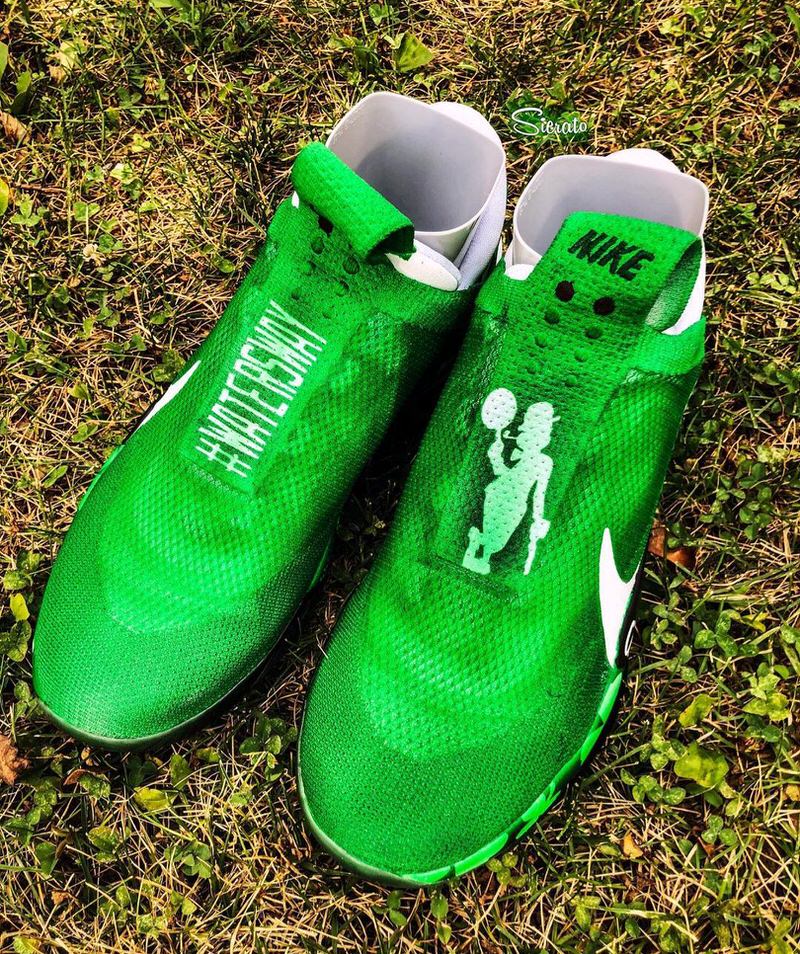 Take a closer look at this exclusive Nike Adapt BB courtesy of Sierato. If you haven't already followed his IG, be sure to do so now.
He's got some absolute heat lined-up for the NBA season so stay tuned.