This morning, Nike unveiled a sequel to the first auto-lacing basketball shoe with the Nike Adapt BB 2.0.  As you might recall, last year Nike brought out the first power lace performance shoes with the Nike Adapt BB representing basketball and the Nike Adapt Huarache for running.
The experience of slipping into the shoe, pressing a button, hearing the buzz of the power-lacing engine and sensing a snug fit is like stepping into a time machine taking us to a time we didn't think was possible. The refining of fit continues in the Nike Adapt BB 2.0, evolving the design principles of its predecessor to improve on-court play while retaining the spirit of the tech's underlying magic: the thrill of a glimpse into the future.
Here are five things to know about the new Nike Adapt BB 2.0:
1. More bounce
Coming off the Adapt BB, players wanted a more noticeable bounce underfoot — cushion alone wasn't enough. Nike designers added a better Zoom Air bag with the Air Zoom Turbo to the forefoot of the 2.0, similar to the Kyrie line.
2. Smoother ride
Nike designers reconfigured the midsole stack height to ease the transition between the heel to toe while in motion. Moving around and reshaping the midsole allowed for less of a feel of different parts of the shoe underfoot from the original.
3. Easier to put on
Another area of focus was easier entry into the shoe. By removing the Flyknit shroud, opening up the collar and integrating a stretchable ballistic mesh throughout the upper, designers made putting on the shoe easier.
4. More immersive detailing
An obvious visual difference is the larger Swoosh. A closer look reveals a combination of pixelated textures, a deliberate choice by material designers to balance the shoe's über-tech performance ideal with a more grounded opportunity to sense the shoe in ways beyond fit.
5. It was debuted by point guard Ja Morant of the Memphis Grizzlies
Standout rookie Ja Morant is a big fan of the original Adapt BB and has even had customs made of the shoe.  He wore the shoe during his January 20 game against the New Orleans Pelicans. It will also be worn by Las Vegas Aces forward A'ja Wilson at the start of the WNBA regular season.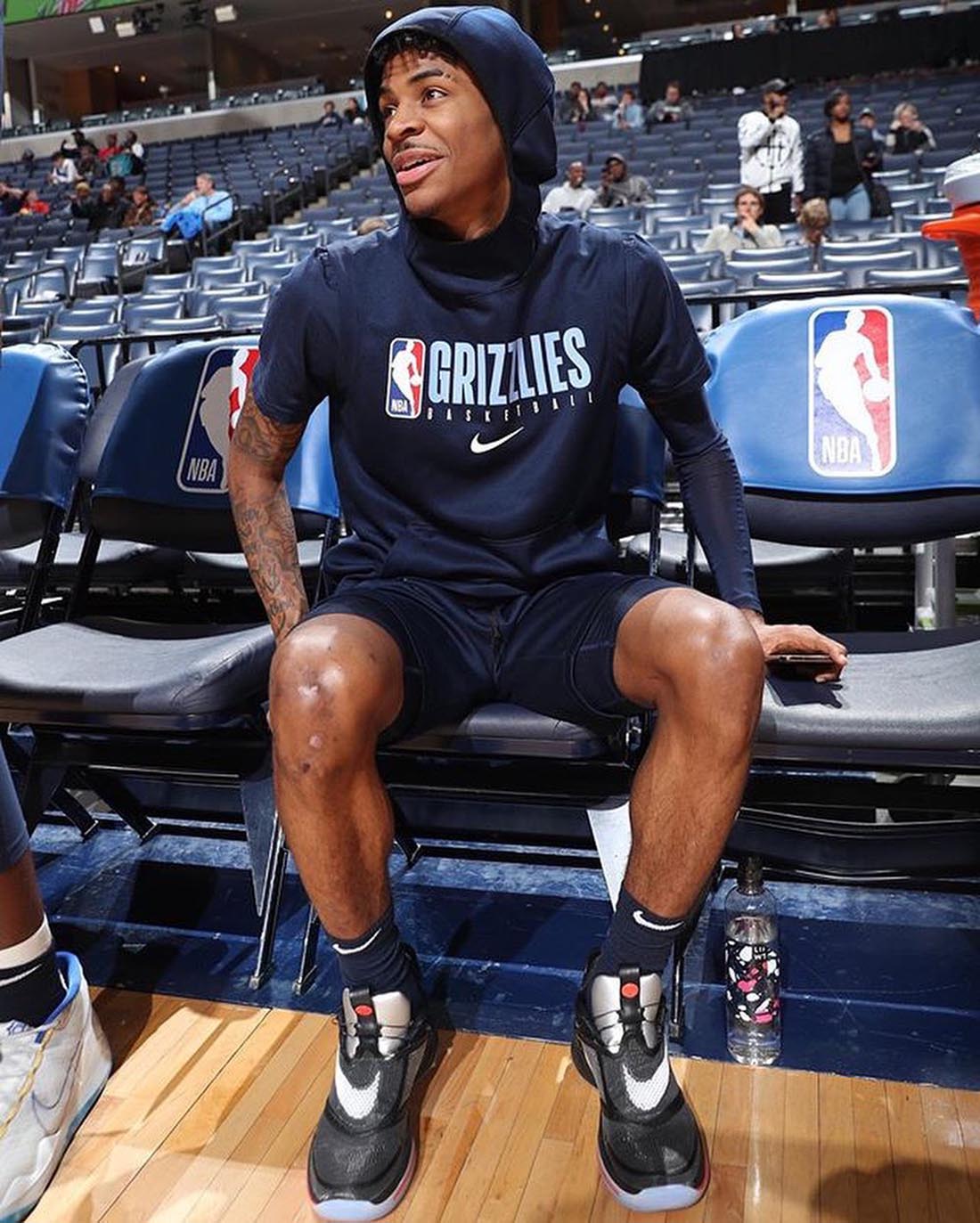 The Nike Adapt BB 2.0 releases February 15 at nike.com.